(SOLD) BC Rich Platinum Series Bich Black 2002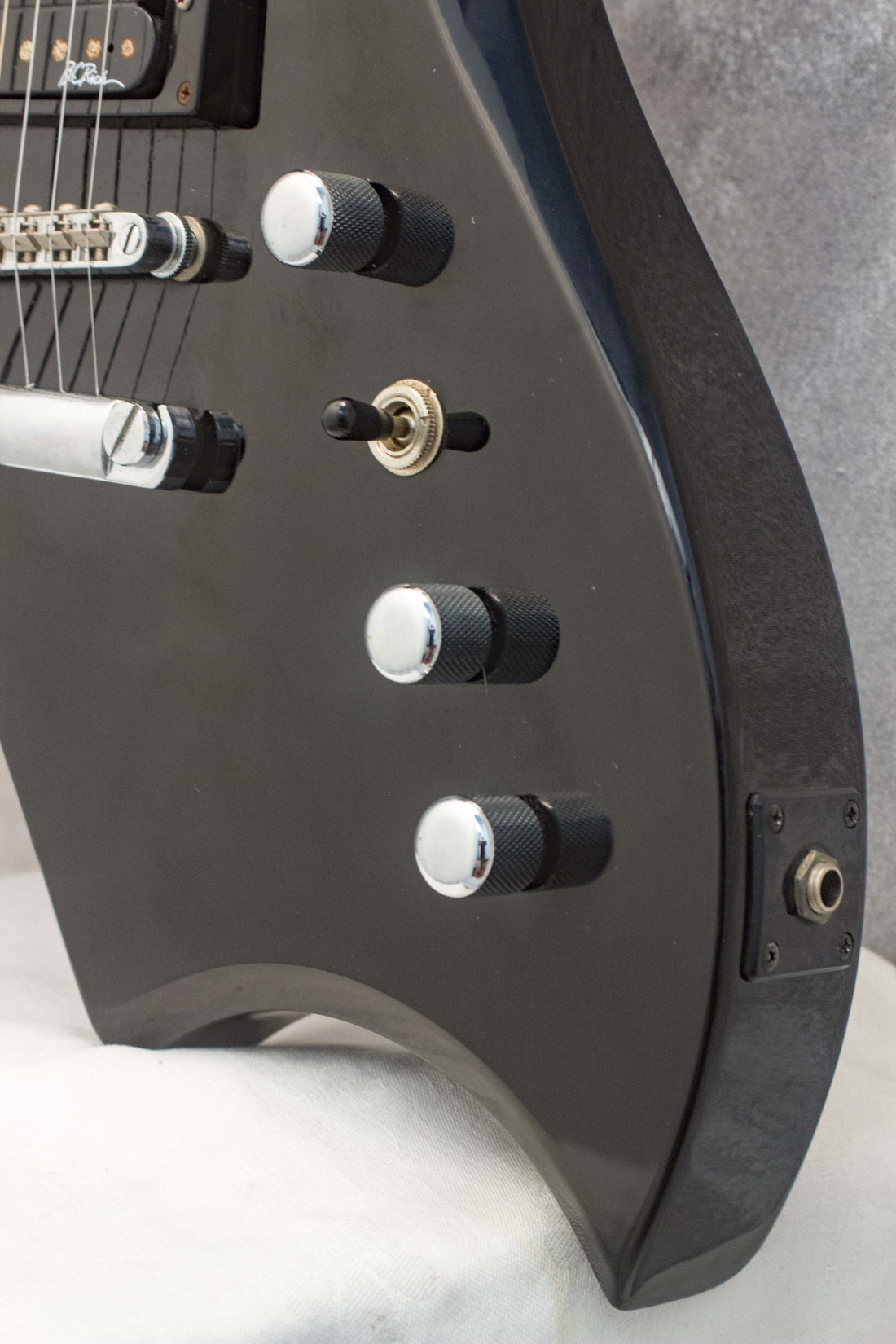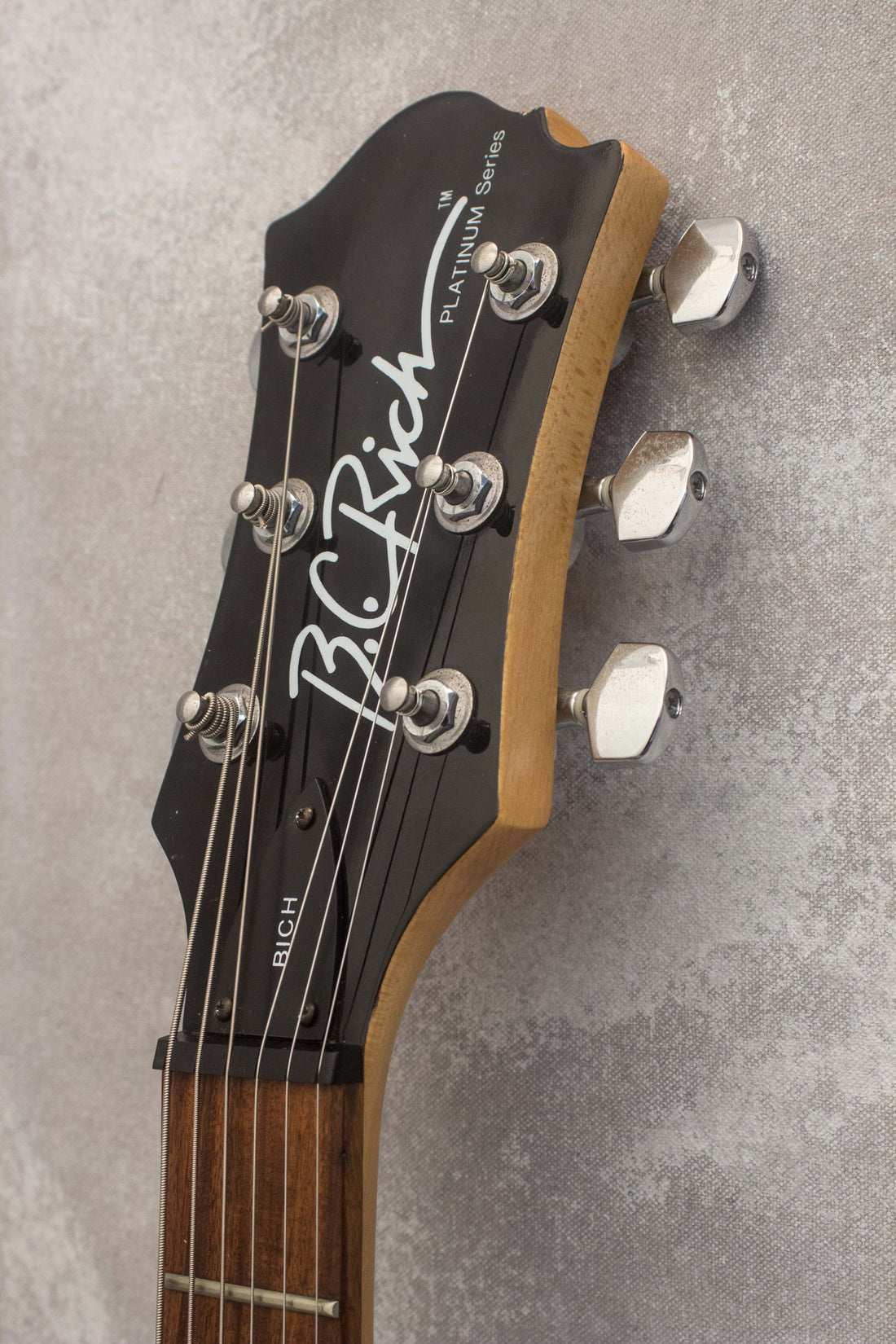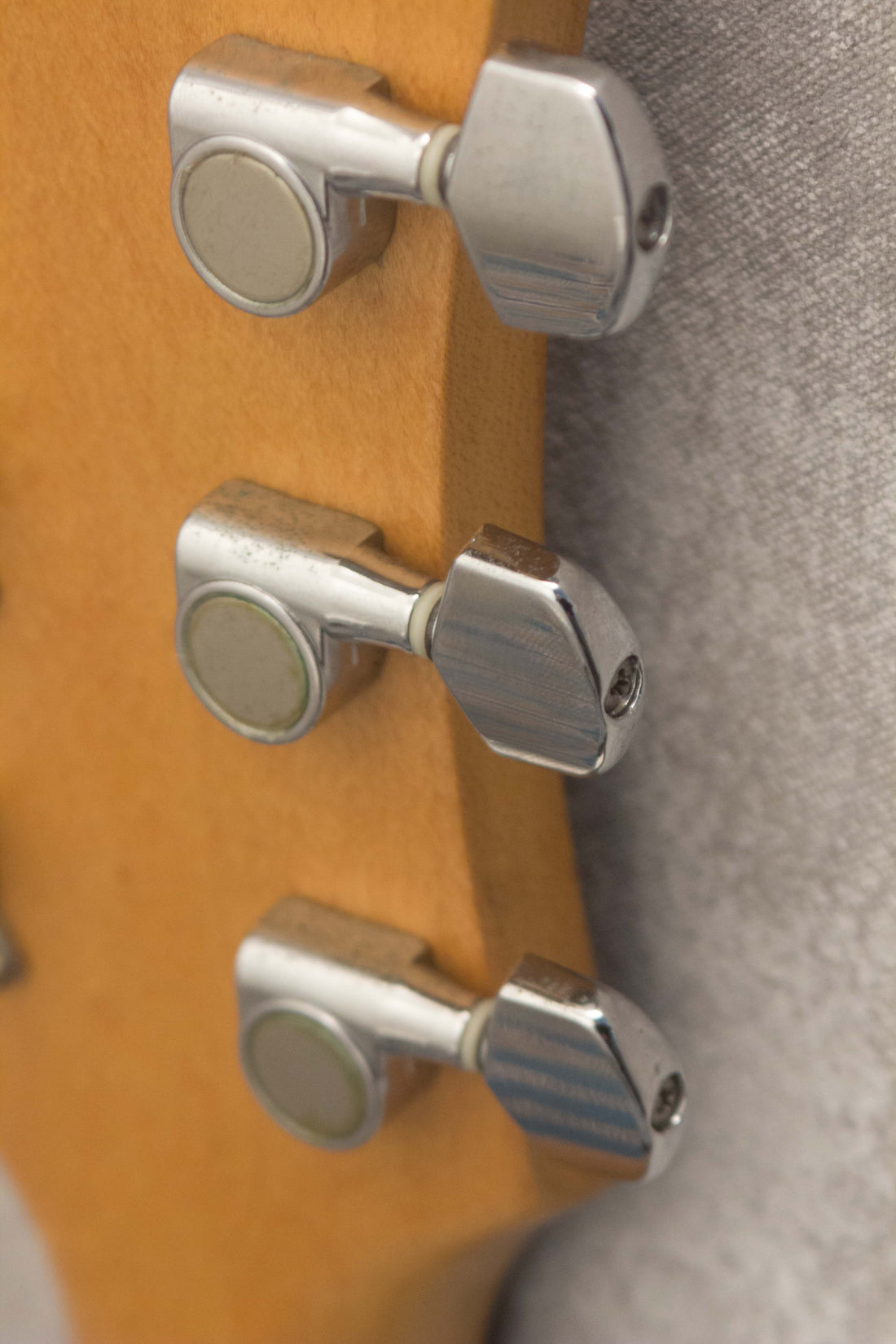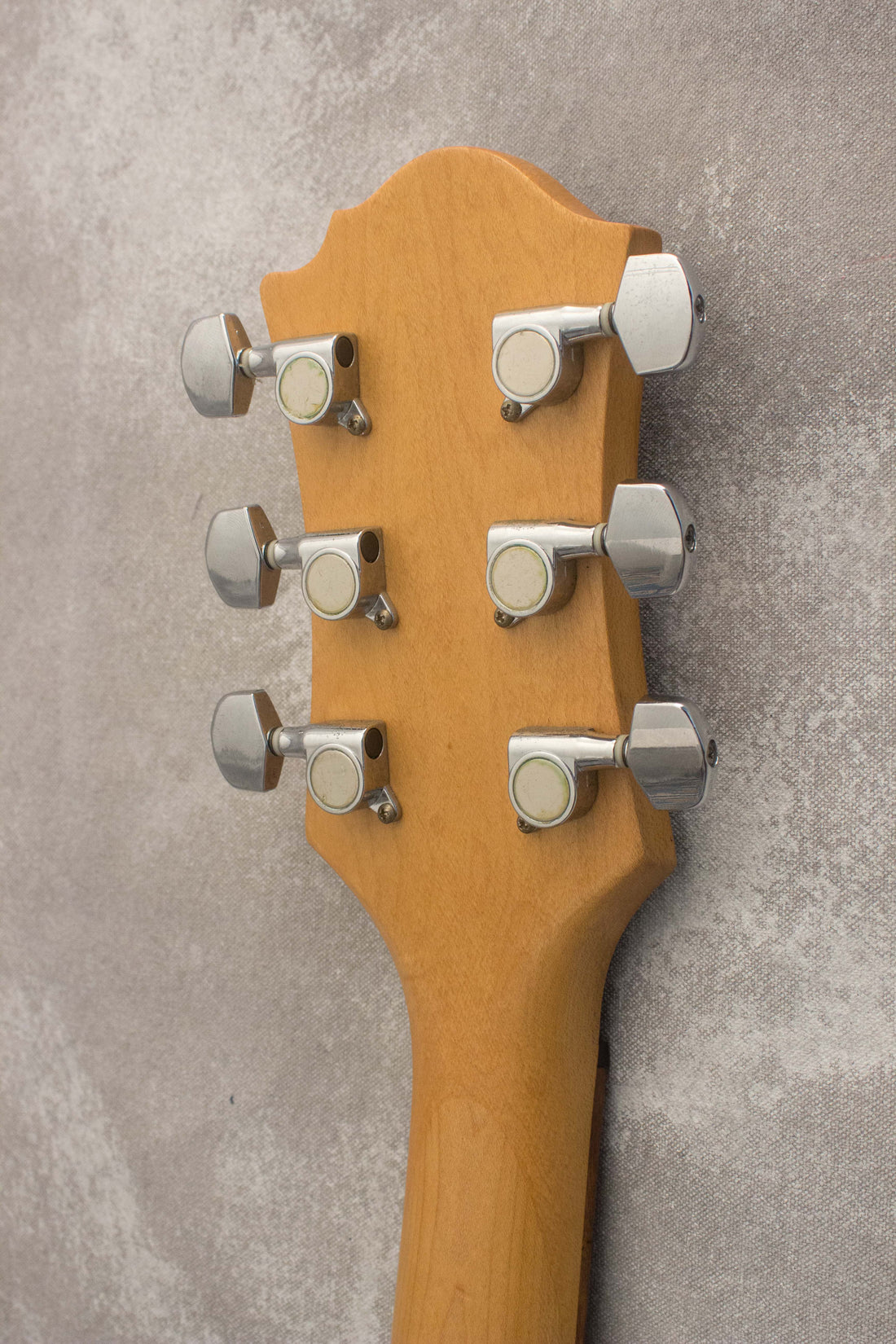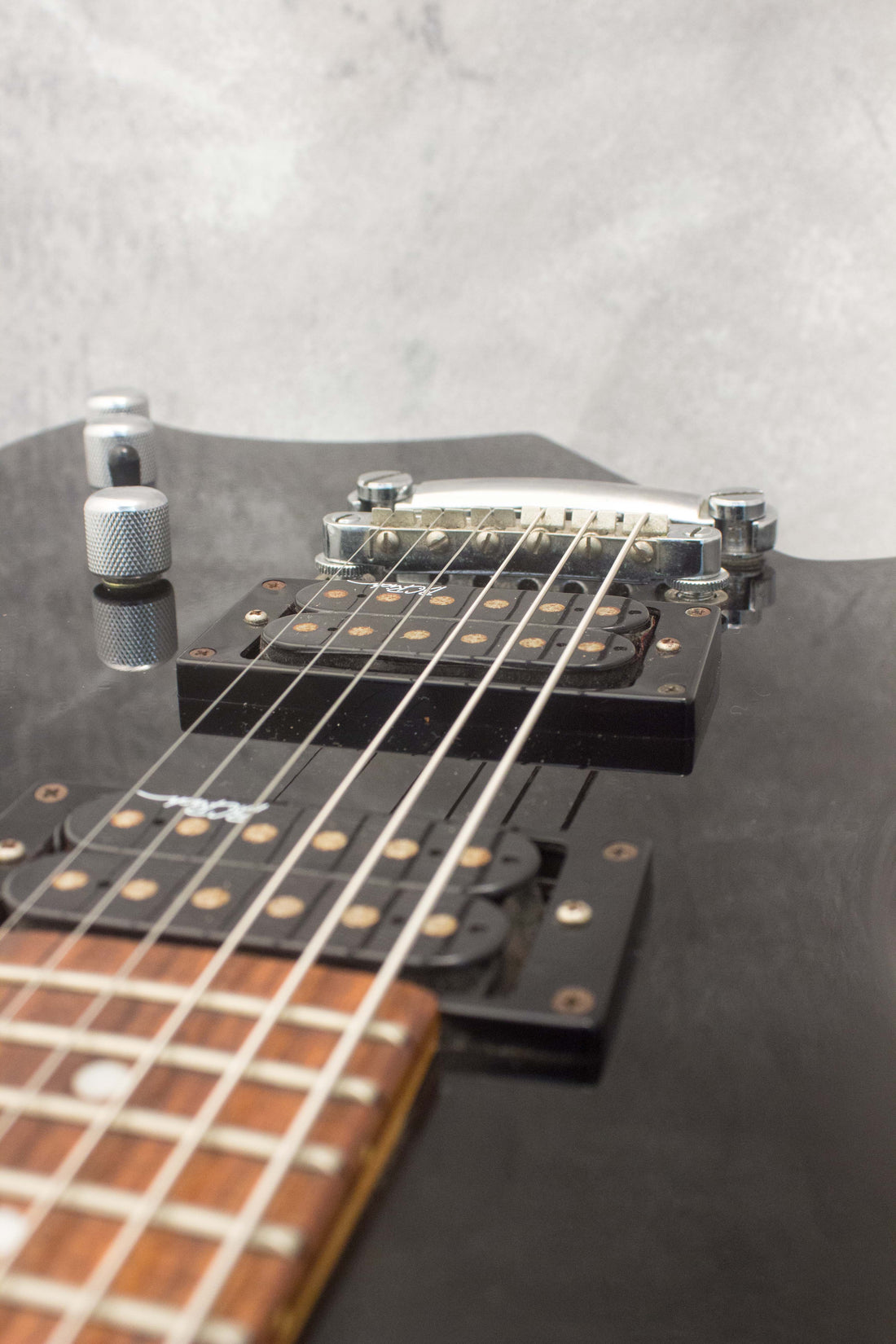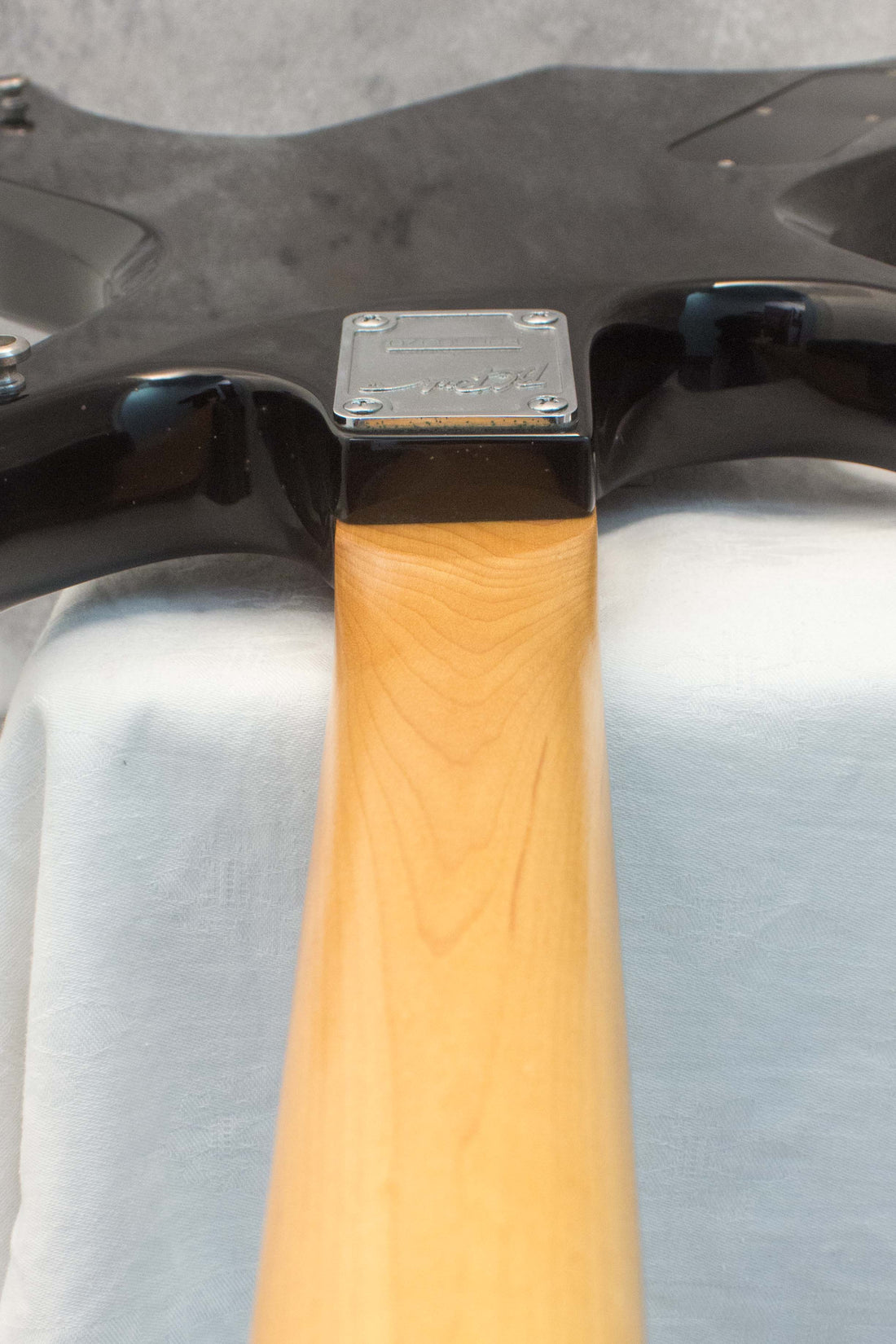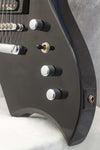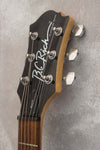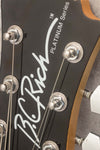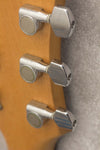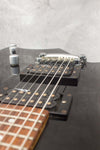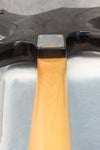 BC Rich Bich, black, made in Korea 2002. Well, this is quite a shape, right? The original Bich model was a 10-string offering; the lowest two strings were standard and the upper four were like that of a twleve-string guitar. This is a later 'import' model, so it's a simpler six string version with a handy hardtail bridge. It's a fast player; the neck feels slick and shreddable and it sits in the hands remarkably well. The pickups are passive but fairly high output, so there's plenty of grind and bottom end on tap without being impractically hot. These pop up very seldom, so if you're done with the standard superstrats and need an extremely pointy beast with which to raise hell, here's a totally appropriate/inappropriate option.

Model: BC Rich Platinum Series Bich
Made: Korea, 2002 (serial F2050070)
Finish: black
Body: agathis (not 100% verified)
Neck: 1-piece maple with rosewood board, 24.75" scale, 12" radius
Weight: 3.155kg
Mods: none
Pickup: BC Rich humbuckers
Case: none

Cosmetic condition notes: minor finish wear. Headstock has a couple of minor marks on the end. The neck is clean and smooth in the hands, minor dimples on the back only. The back has some light scuffs but no major marks. The sides are pretty clean, just some dimples on the shoulder and near the jack. The front is also very tidy, just some light play scratches above and below the strings. Overall: very good condition (8.5/10)

Playing condition notes: Action is low, neck is straight, intonation is good, truss rod works. All electrics tested and working properly. Frets have vey little wear, 9/10 for fret life left. Wearing fresh 10/52 Moonshiners strings.