(SOLD) Danelectro 63 Surf Green c2002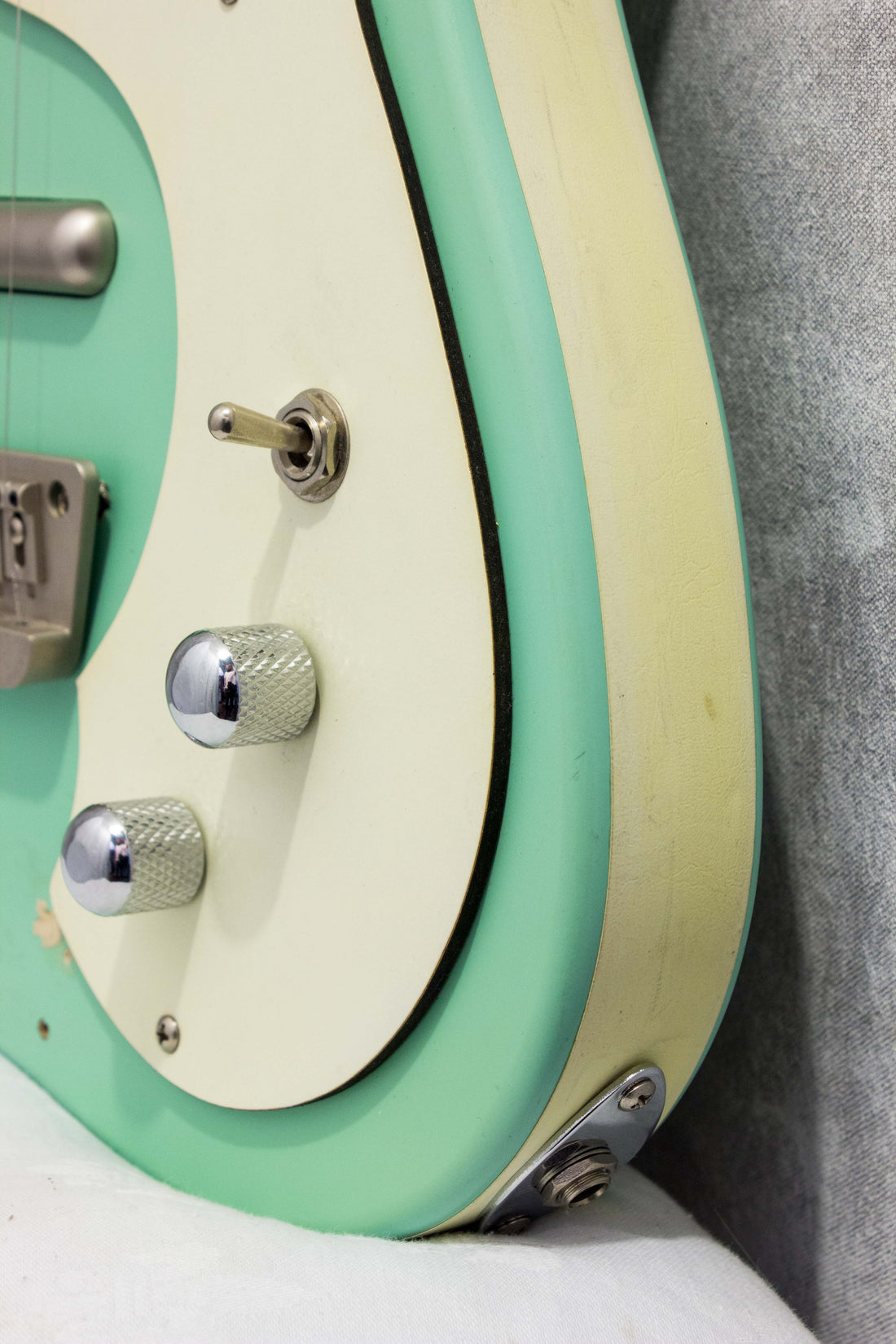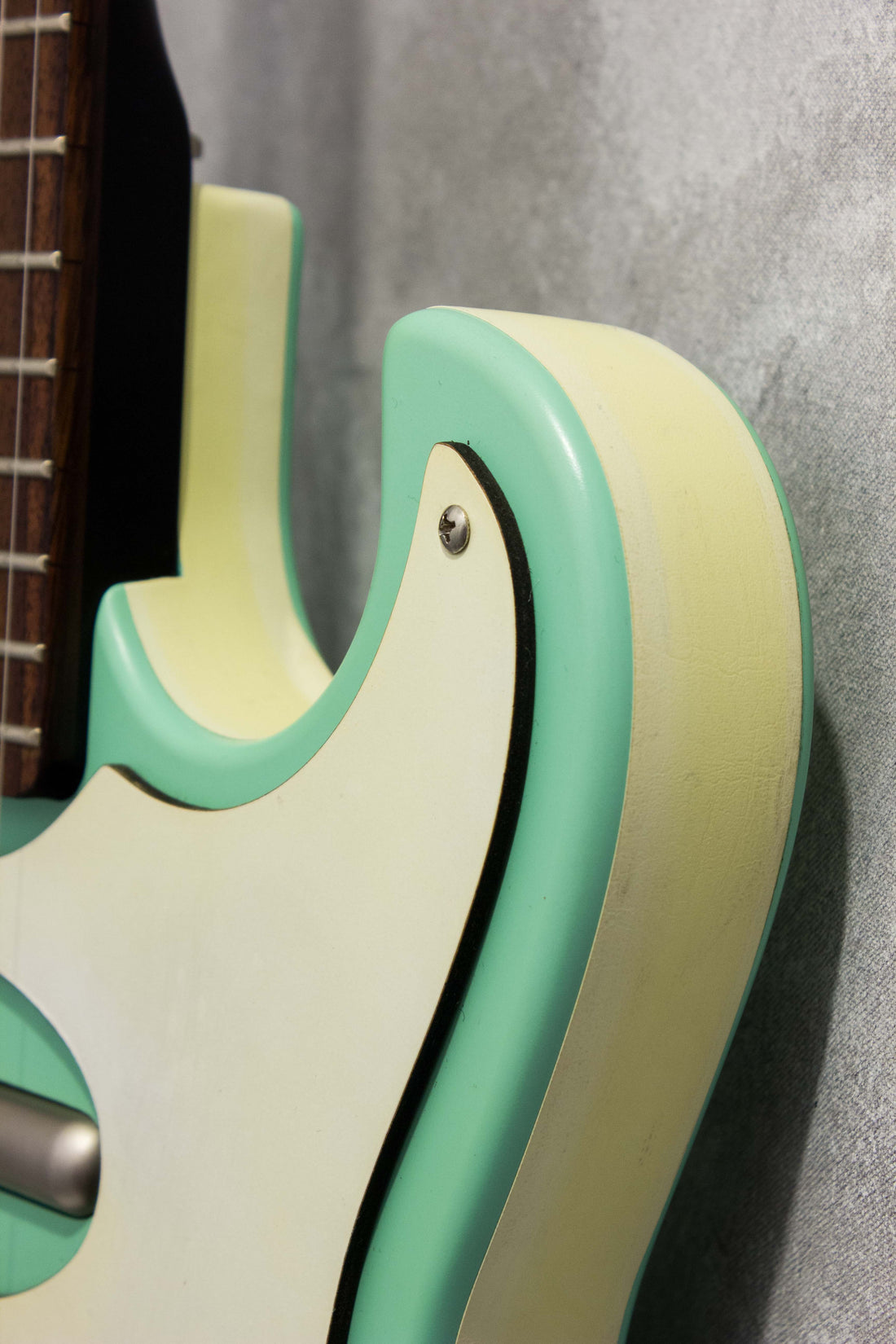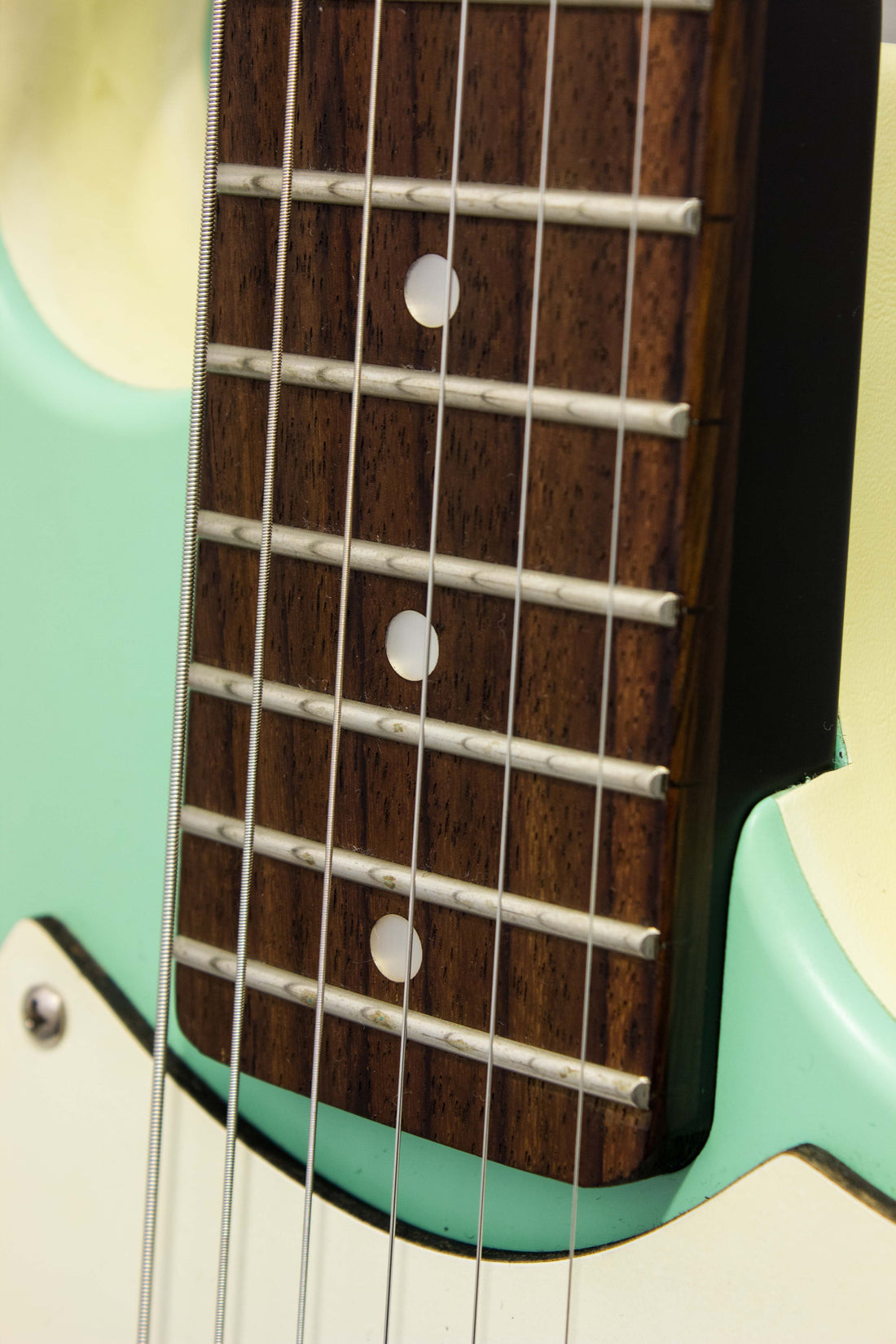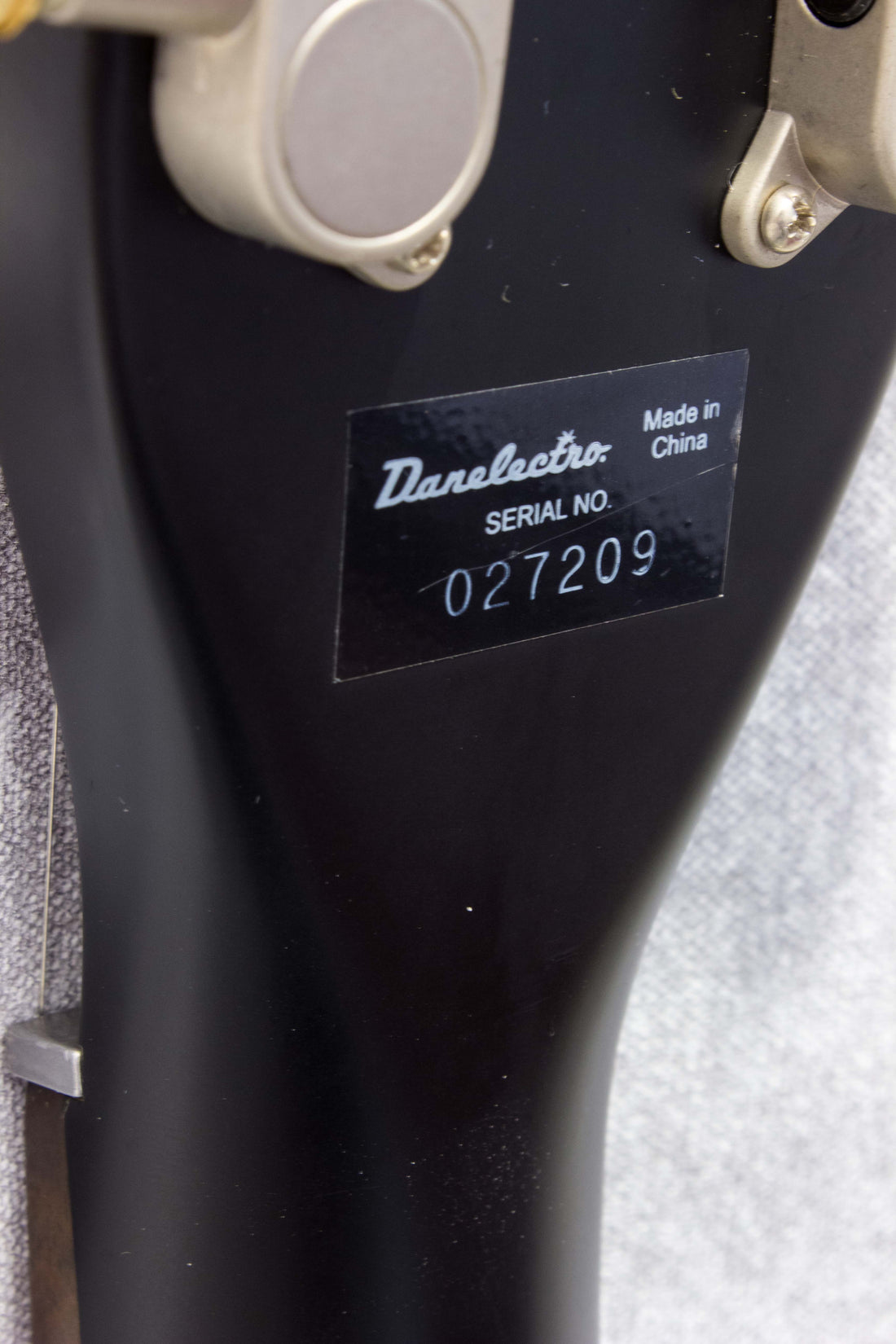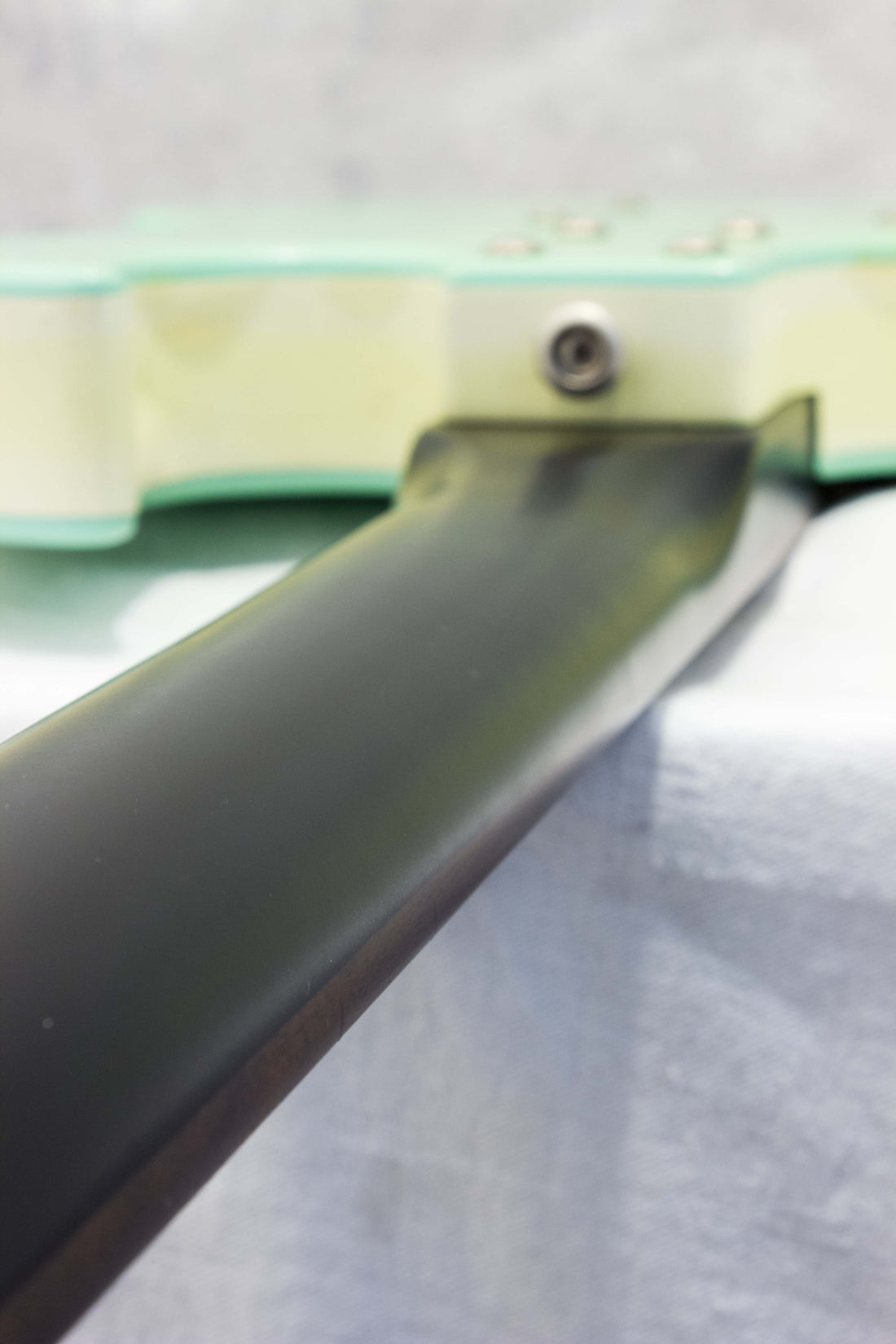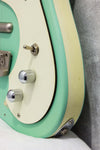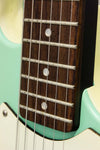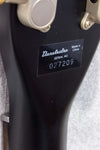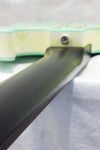 Danelectro 63 Reissue, made in China mid 2000s, surf green. What a cutie, right? You see a fair few Dan '59s around, and even a few '56s... but the '63 is quite unusual. It's similar in construction to other Dan stuff, so you get a poplar frame and block with masonite top and back and a maple+rosewood neck, but the shape and guard is pretty unique. The black neck and headstock pop beautifully against the surf green body, which sports a certain Austin Powers 60s aesthetic that absolutely oozes cool. As with all the Dannys I've played, this sounds great: heaps of attack and definition, sizzling clarity, rounded assertive low end... juicy as, cuz. These were only reissued for a year or two and don't pop up very often, so if you love it like I do, don't hesitate too long!
Model: Danelectro 63
Made: China, 2002 approx (unsure on exact year; serial 027209)
Finish: surf green, single ply cream guard
Body: poplar frame and centre block, masonite top and back
Neck: maple, rosewood board, slim-C profile, 12" radius, 25" scale
Mods: tuners replaced
Weight: 2.910kg
Pickups: Danelectro lipstick single coils
Case: basic gig bag

Cosmetic condition notes: minor cosmetic wear. Headstock has some minor scuffs on the end. Neck is clean and smooth in the hands, no major marks. The back has a couple of light scuffs, no major marks. The sides have mild rub wear around the whole body, no major marks. The front has three extra screw holes and matching wear patches, presumably from a since-removed Bigsby or similar, aside from that it's just play wear on the guard and top horn. Overall: very good condition (8/10)

Playing condition notes: Action is low, neck is straight, intonation is good, truss rod works. All electronics tested and working properly. The frets look great, 9/10 for fret life left. Wearing fresh 11/49 Moonshiners strings.