(SOLD) Duesenberg DJP-SP Starplayer Surf Green 2002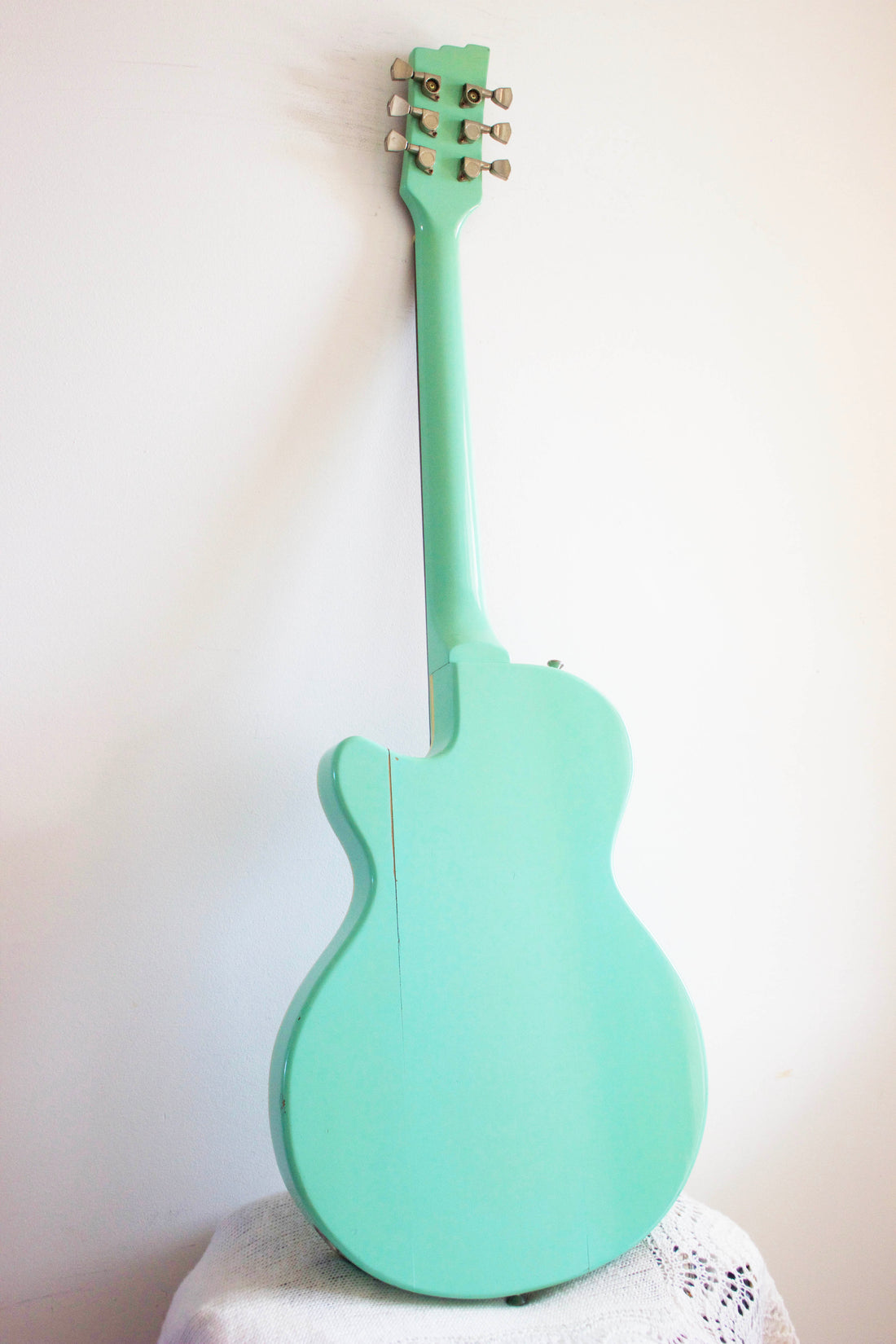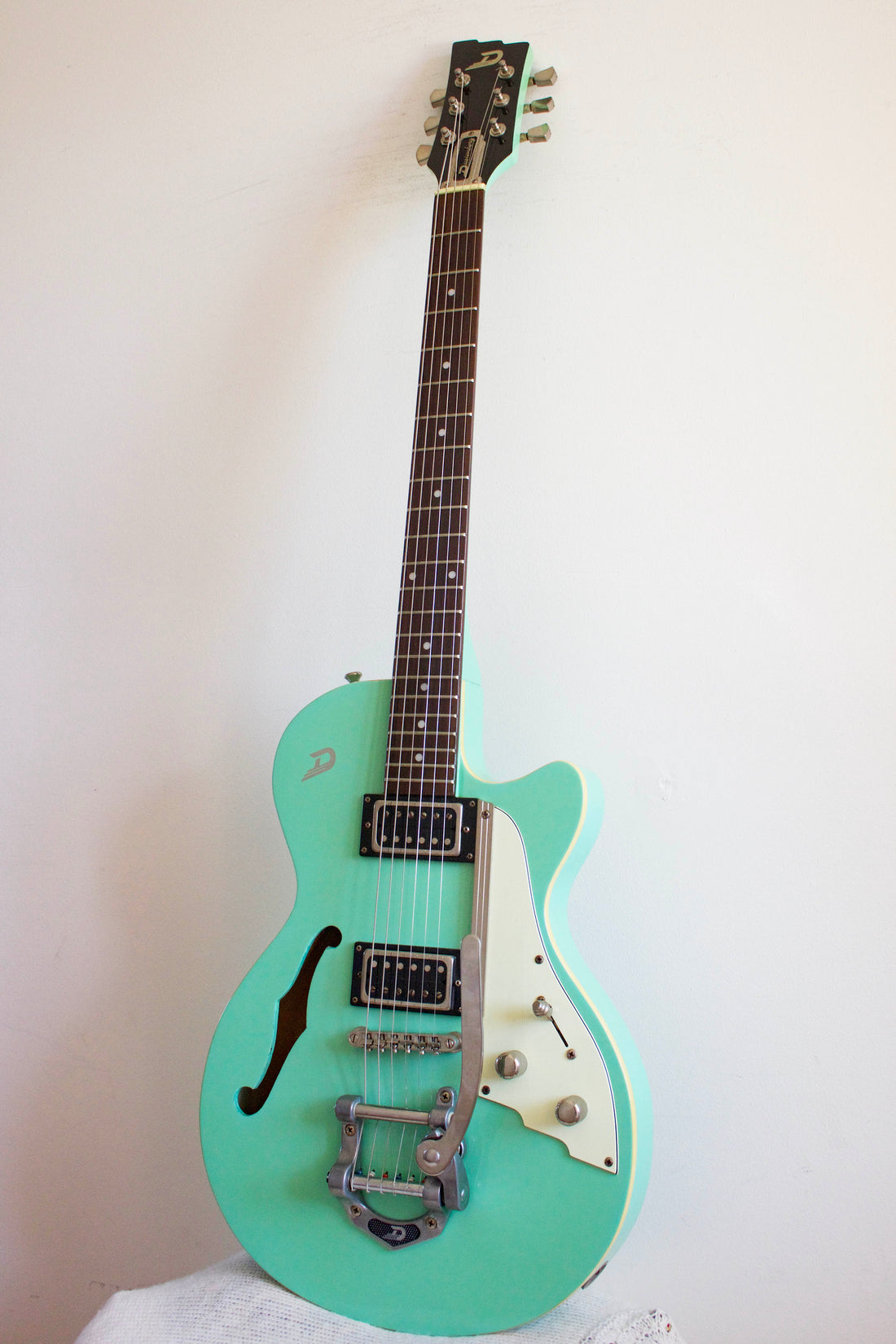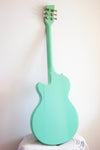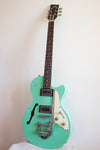 Duesenberg DJP-SP Starplayer in surf green. These were a limited run model for the Japan market only, they never made it to a worldwide audience. Some of the 'bling' from a Starplayer TV is missing, but this was designed as a sharply-priced entrant into a crowded market. The appointments are nice: Duesenberg humbuckers with coil-tap, Kluson tuners, D-branded Bigsby style trem (but more stable, praise be!) all on a tasty semi-hollow mahogany body. The thin nitro surf green finish really does pop, what a stunning thing! The tone is classic Duesenberg: rich, warm, thick and yet defined, responsive and crystal clear. The standard German quality is on display here too, everything is exactly where it should be and the precision and detail in the build is outstanding. This one has suffered a strange affliction: there's some splits in the back of the body, as seen in the close up pics. The splits have been professionally repaired, so the body is stable and smooth to the touch, it's very tidy work and should be stable indefinitely. The price reflects the condition, the repaired body has been accounted for the listed price; this represents a killer buy for a discerning player! Duesenberg enjoys a cult following from those 'in the know', join the residents of tone-town now.
Model: Duesenberg DJP-SP Starplayer
Made: Germany, 2002 (best estimate, no serial on these)
Finish: surf green
Body: semi-hollow mahogany (centre block style)
Neck: rock maple, rosewood board
Mods: none
Pickups: Duesenberg Grand Vintage humbuckers, splittable
Case: Duesenberg gig-bag
Cosmetic condition notes: mild finish wear. The most obvious thing is the repaired body cracks as noted above. The work by our local master luthier is exceptional and the body is stable, so it's in good shape now; please check out the pics. Aside from that, not much to note: some clouding on the chrome, a couple of tuners are missing the covers, the back has some minor buckle rash, and the front has the occasional dimple. Overall: good condition (7/10).

Playing condition notes: Neck is straight, action is low, intonation is good, truss rod works. All electrics tested and working properly. Frets been played, but wear is negligible, 9/10. Slick stuff!