(SOLD) DXP Chain Drive Double Pedals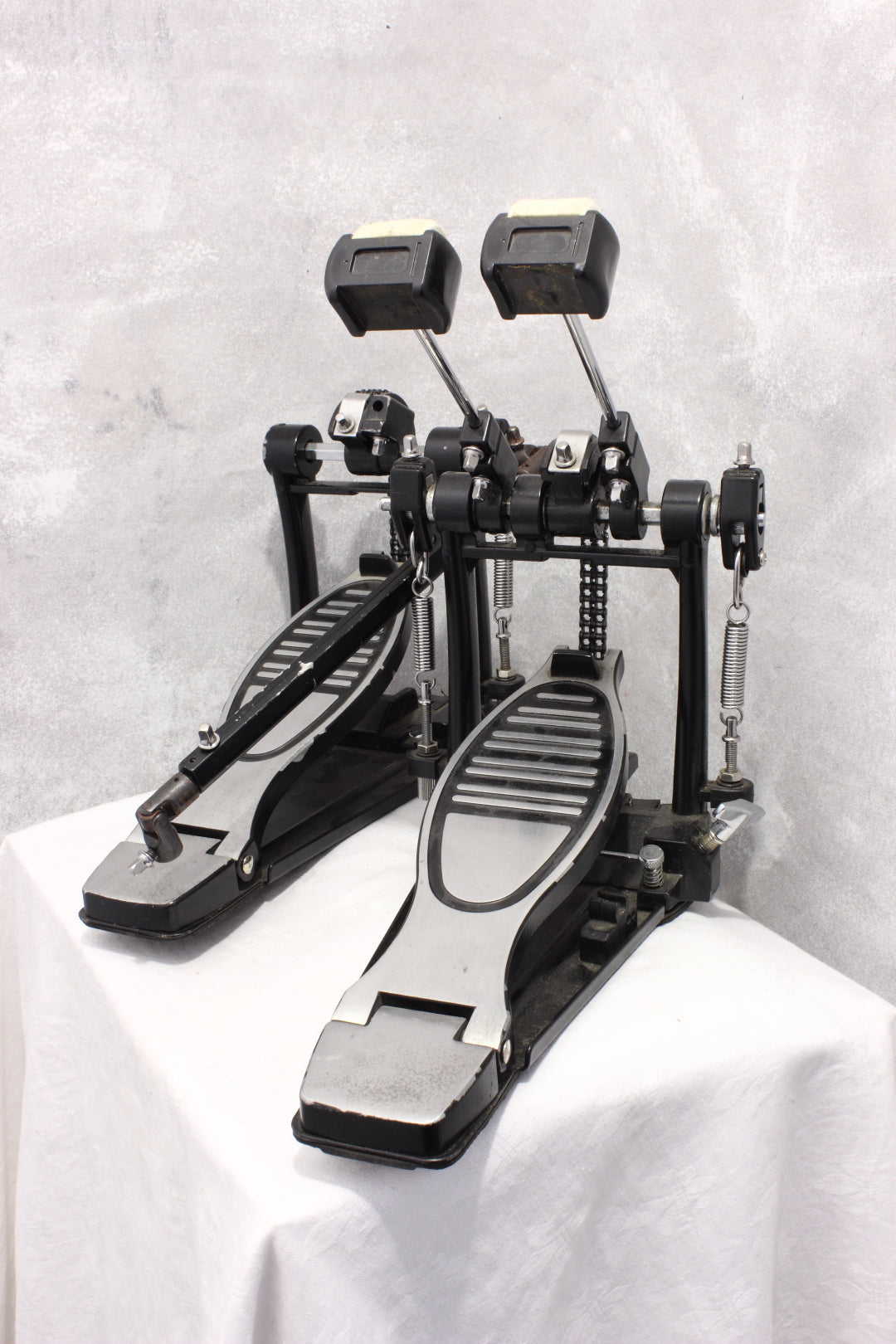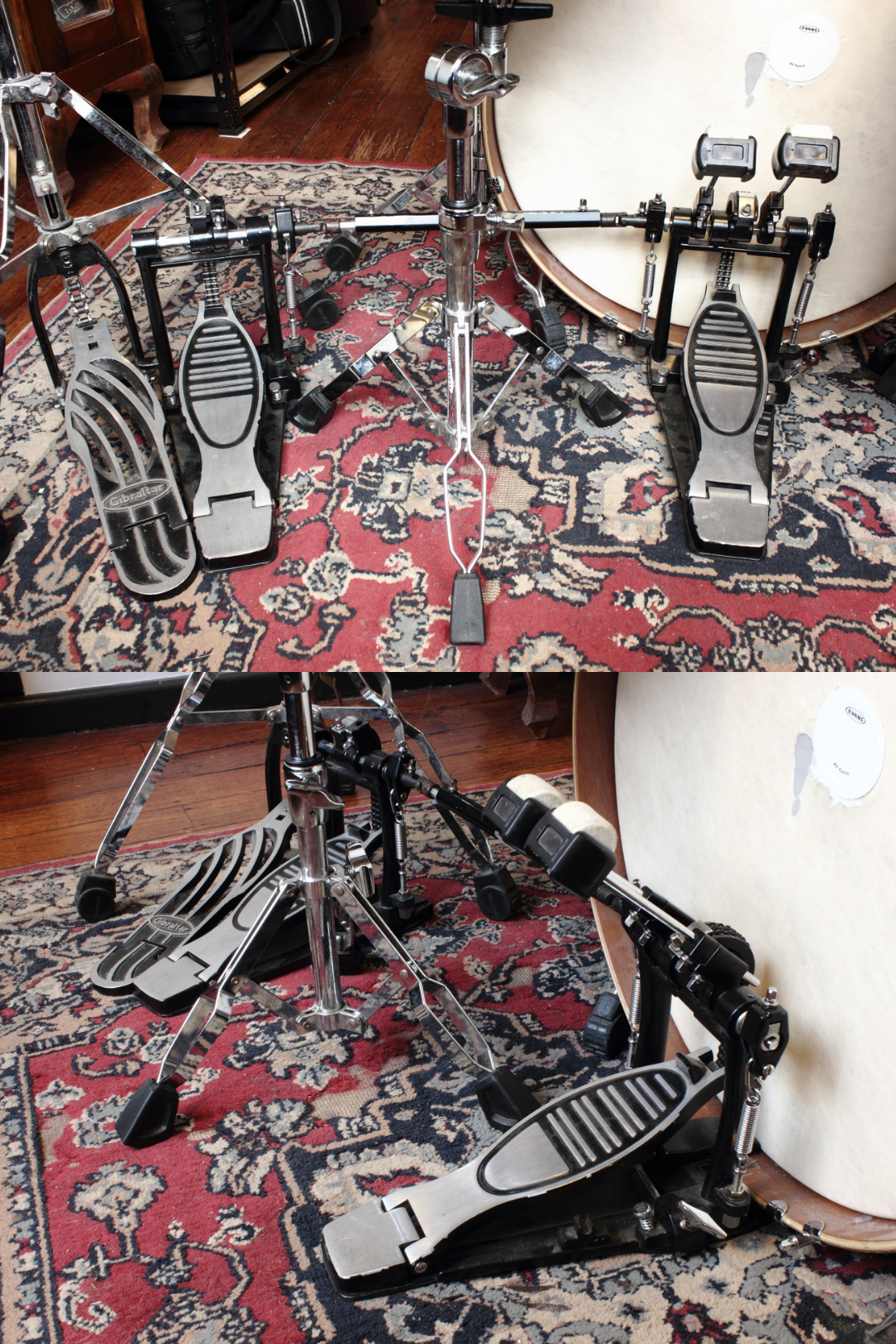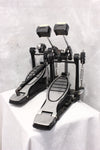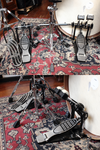 These are surprisingly high quality and have features that make these double pedals highly usable. The slave pedal cylinder that the joint arm attaches to rotates around a toothed rod that allows you to position the beater wherever makes sense for you. The direct beater has the same feature. The pedals are spring and chain driven, a good upgrade from belt driven pedals. The bass drum mount can be moved to the slave pedal reversing which pedal is which for a left-footed setup. Both beaters are decent single-side felts. The joint arm is Mapex branded. The springs are adjustable as you would expect and the base plates and retractable spurs add a lot of solidity and immovability--exactly what you want in kick pedals.
On the feet these feel good and sturdy. They are responsive and most importantly customizable to suit your playing style. These are as good as it gets for budget double bass drum pedals.