(SOLD) Edwards E-AC-85SM Noisy Signature Bass Yellow 2000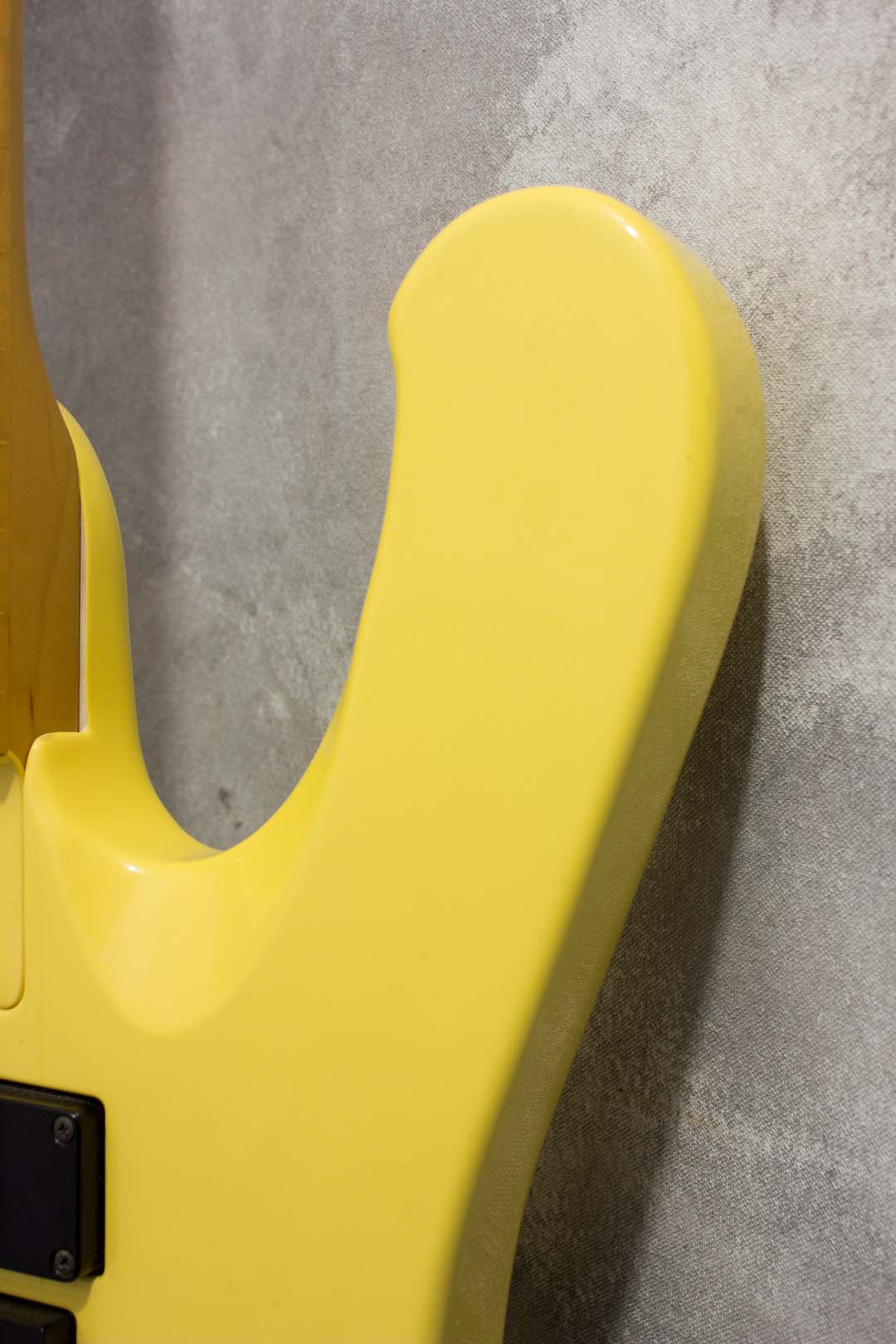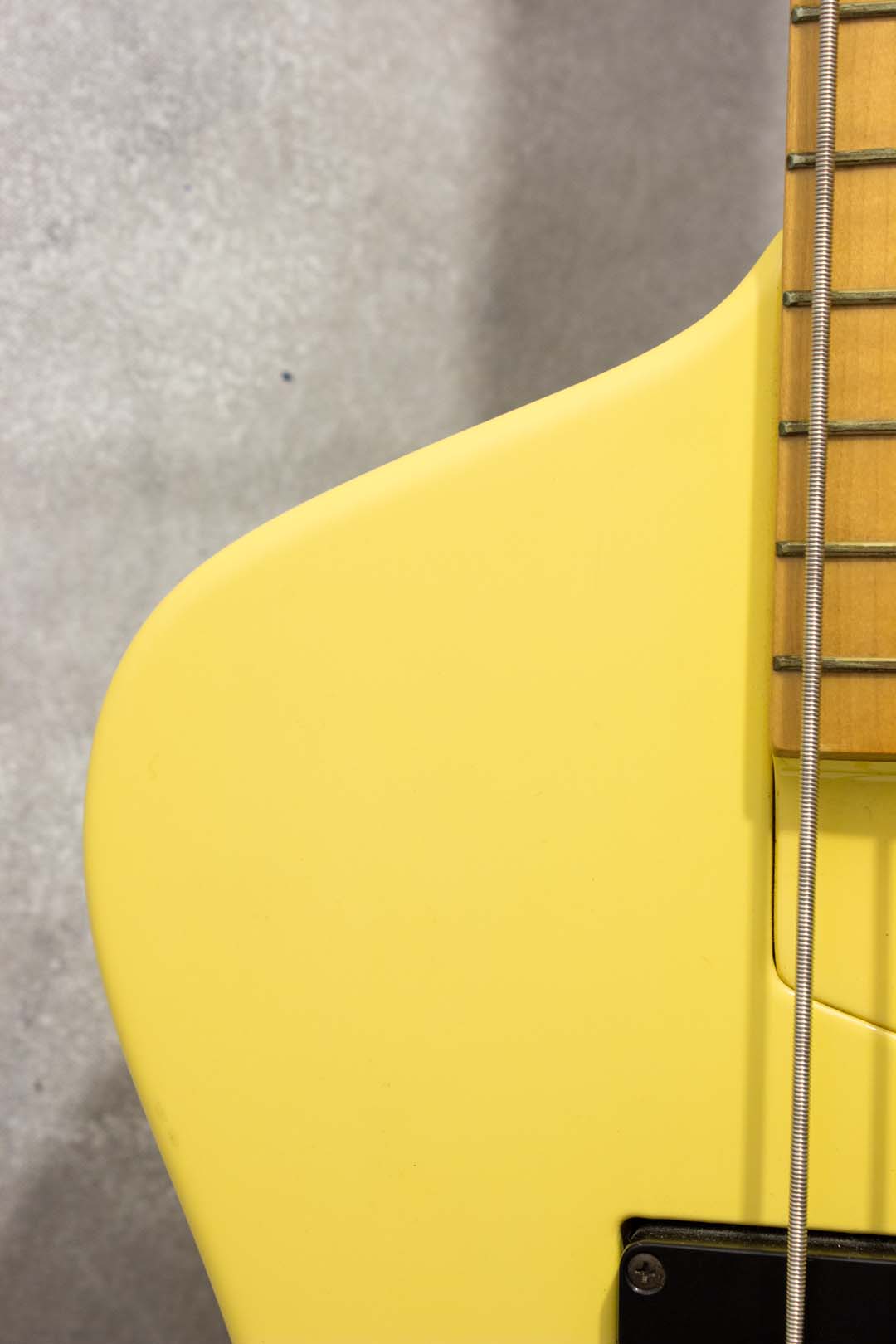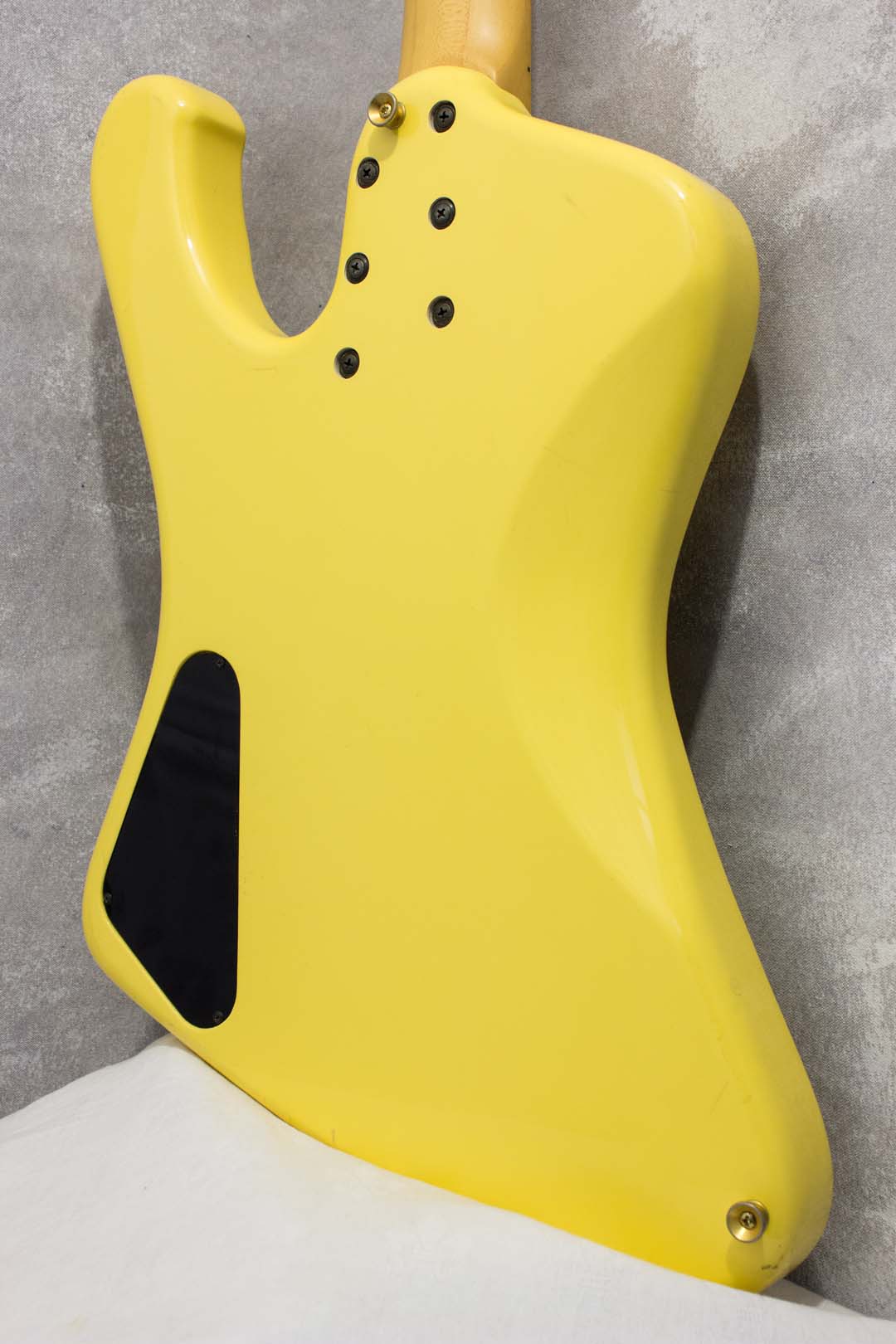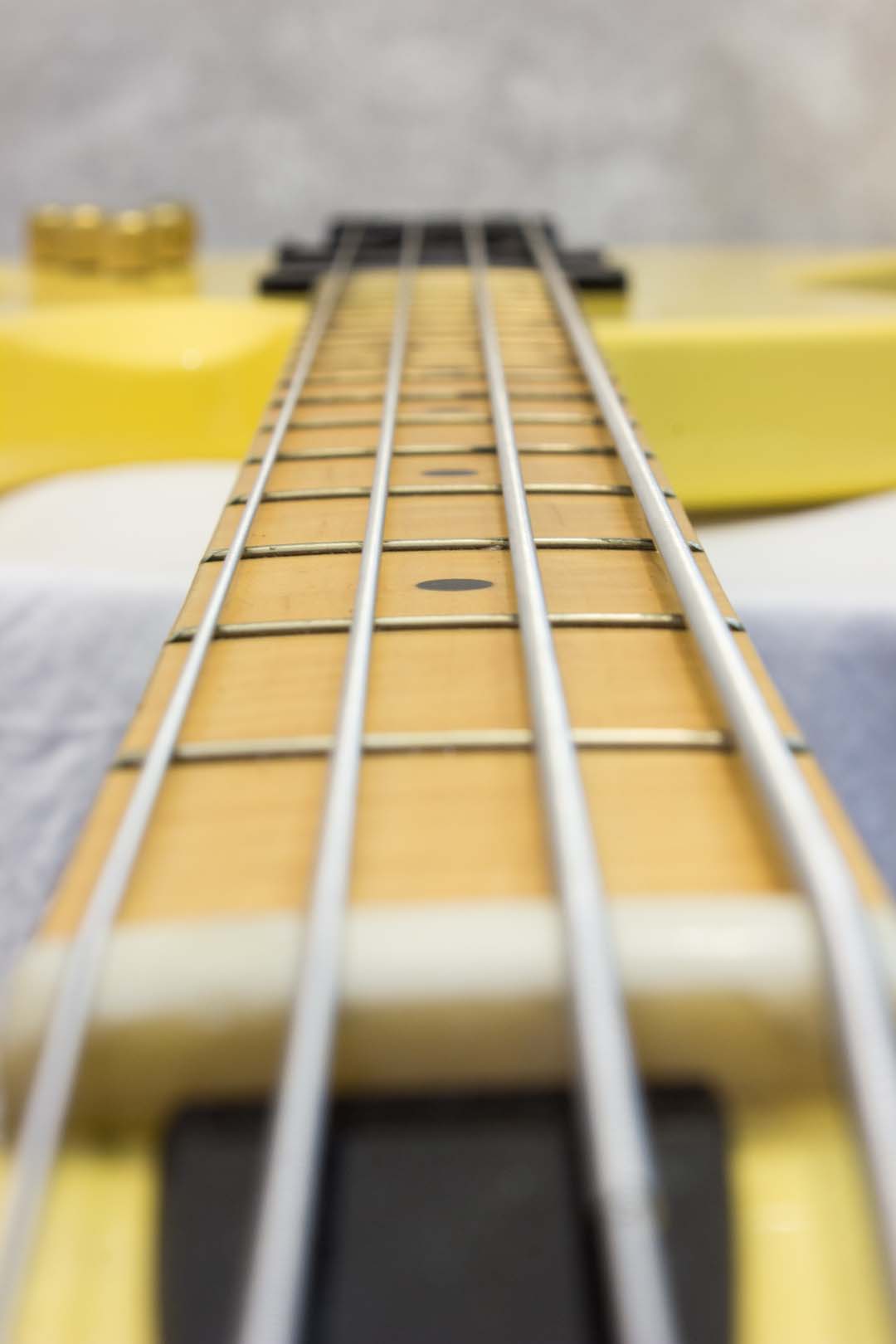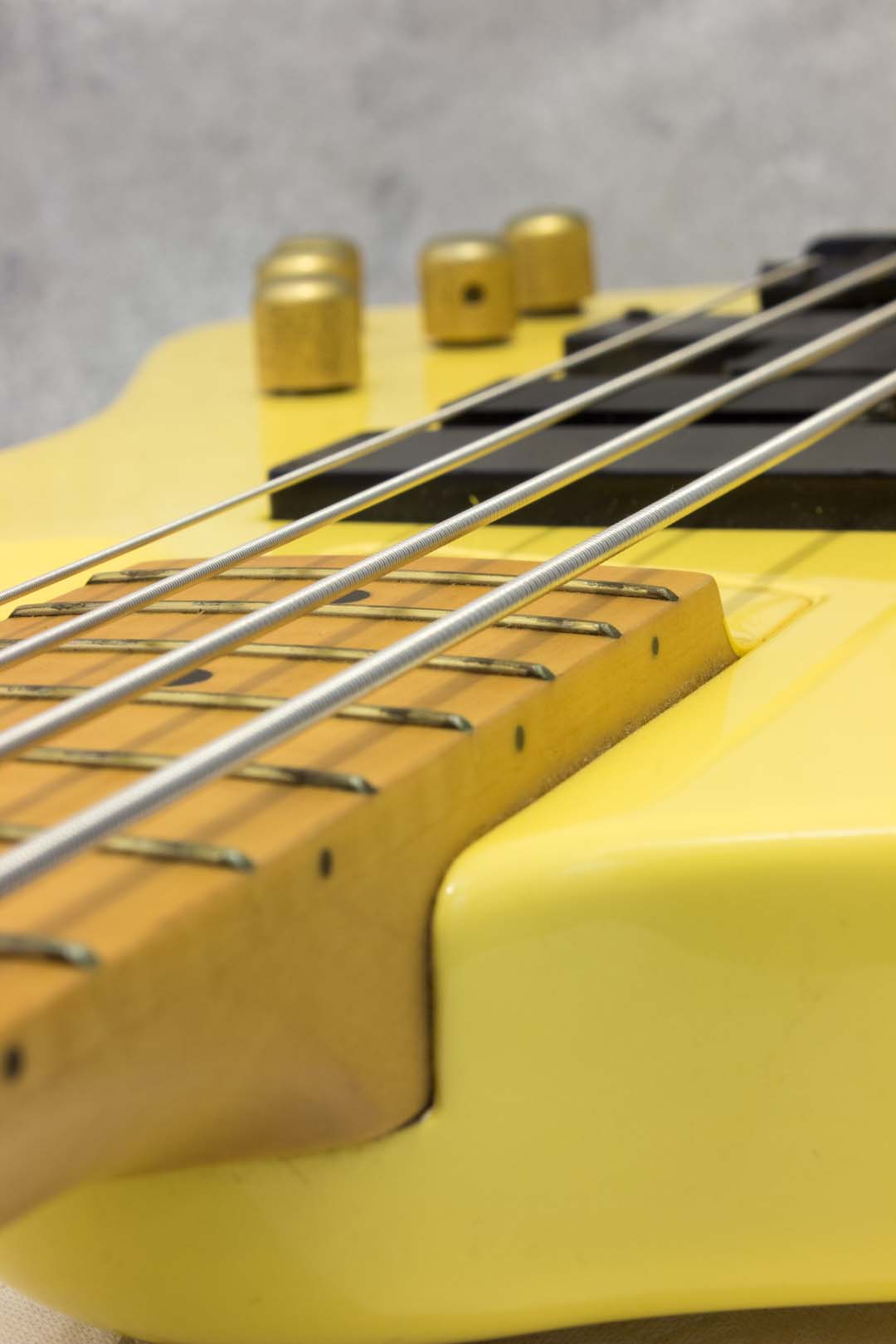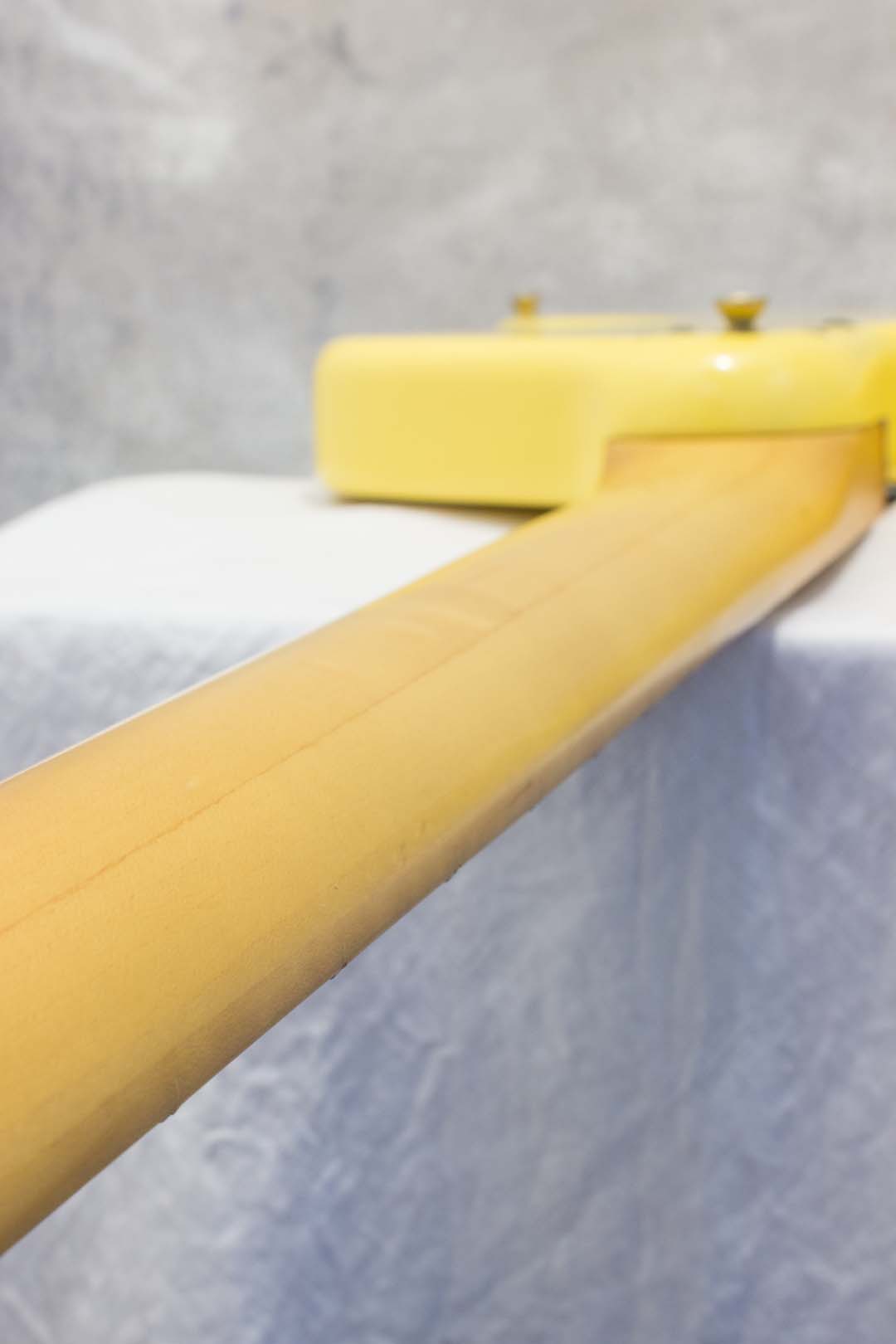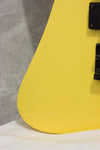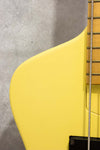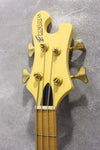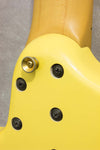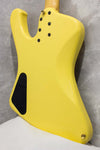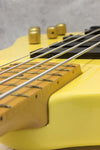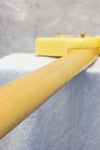 Edwards Noisy Model, yellow, made in Japan 2000. Hiroshi Ohta, aka Noisy, played bass for iconic Japanese metal outfit Sex Machinegun. This was his very briefly produced signature model. Edwards is the vintage-style side of ESP, so many of their models reference Fender and Gibson shapes and are made to a brilliant standard in ESP's Japan based plant. This is based roughly off the iconic Gibson Thunderbird, but it has a super sturdy six bolt neck joint instead of being neck-through and there's that wacky headstock, too. The neck is a 3-piece laminate maple example, as favoured by several Japanese builders, so it's superbly stable, moderate in profile and very slick in the hands. The body is made of alder, so that lends the bass a very even frequency response that means you can really get the best from the quirky electronics. You get the standard pair of T-bird style humbuckers, but you also get a handy P-style split single... looks weird, sounds great. There's a volume for each pickup and a boost/cut for the treble and bass. The tone is hefty: heaps of midrange grunt and a punchy, heavy attack. The finish is certainly loud enough to match. What do you call that, anyway? Custard? Banana? Scrambled egg? If you're in one of those heavy bands that no one can quite tell if you're joking at any given point, then surely, this is the perfect tool for your trade.

Model: Edwards E-AC-85SM Noisy Model
Made: Japan, 2000 approx (no serial on this model)
Finish: custard yellow
Body: alder
Neck: maple with maple board, 12" radius, 34" scale
Weight: 4.305kg
Mods: none
Pickups: ESP EW-1B humbucker x2, EP-1B P-style split single coil (middle)
Case: none

Cosmetic condition notes: mild finish wear. Headstock has a minor chip on the end. The neck has minor scuffs on the back, it's clean and smooth in the hands. The back has widespread light scuffs, no major marks. The sides have minor dimples and scuffs on all the pointy bits and corners, nothing nasty though. The front is pretty tidy, just a few light scuffs around the bridge and elbow area and some play wear above and below the strings. Overall: very good condition (7.5/10)

Playing condition notes: Action is low, neck is straight, intonation is good, truss rod works. Electronics all tested and working properly. Frets have some normal wear but are pretty even with no major buzz issues, 7/10 for fret life left. Wearing fresh 45/105 Moonshiners strings.