(SOLD) Ernie Ball Music Man Stingray Black 1987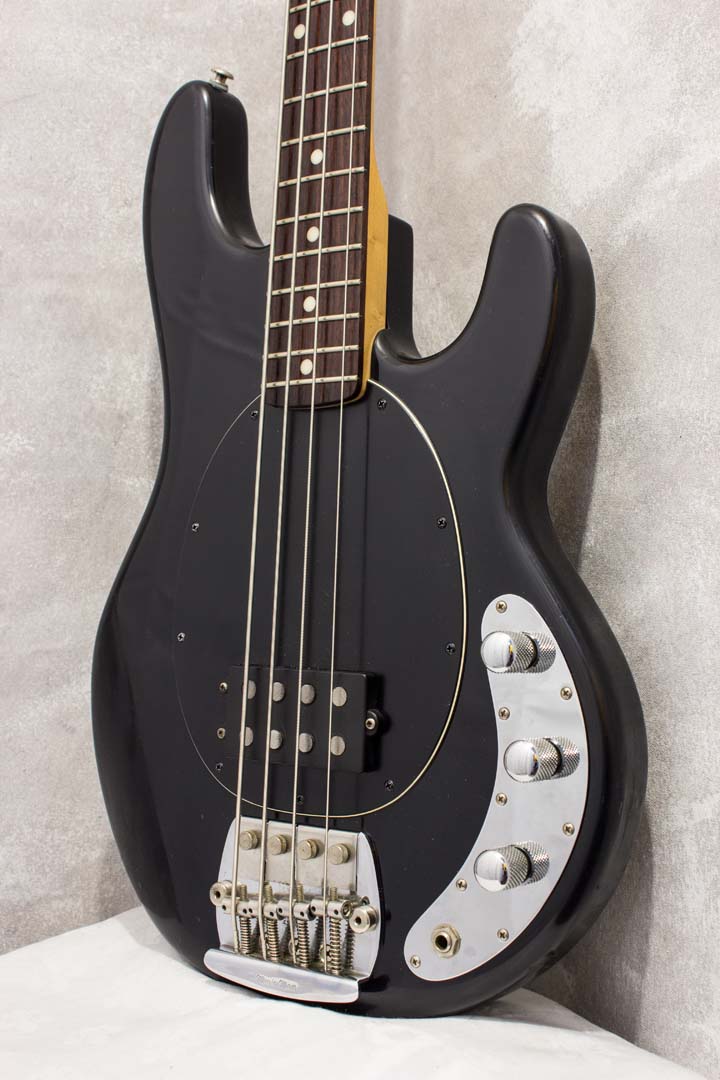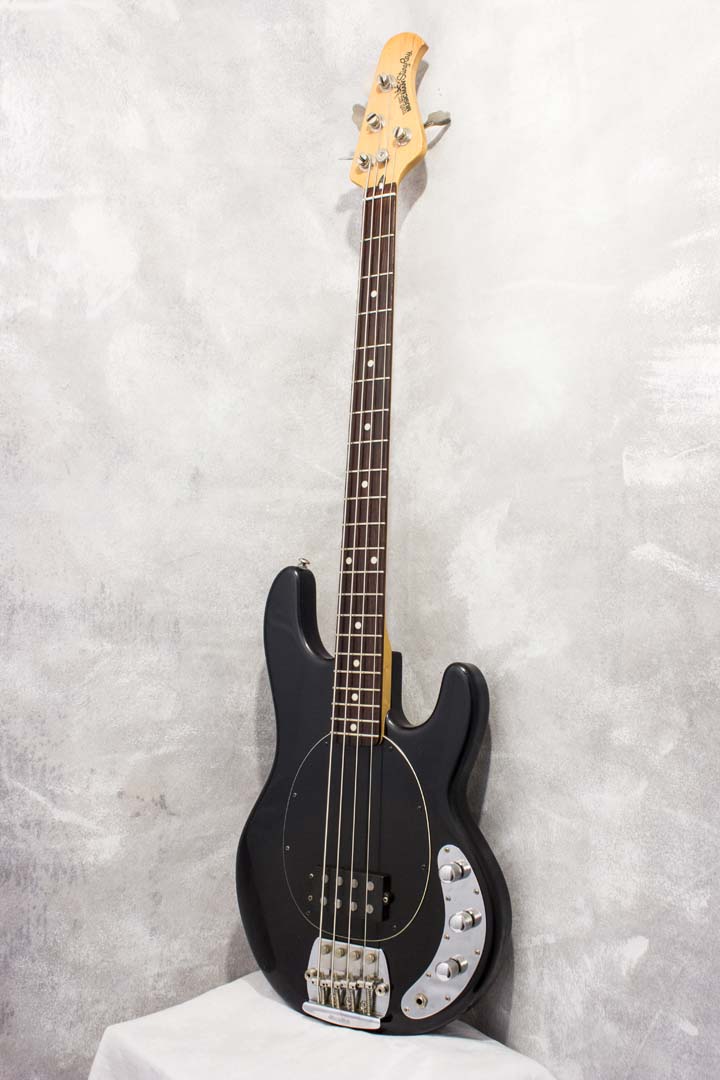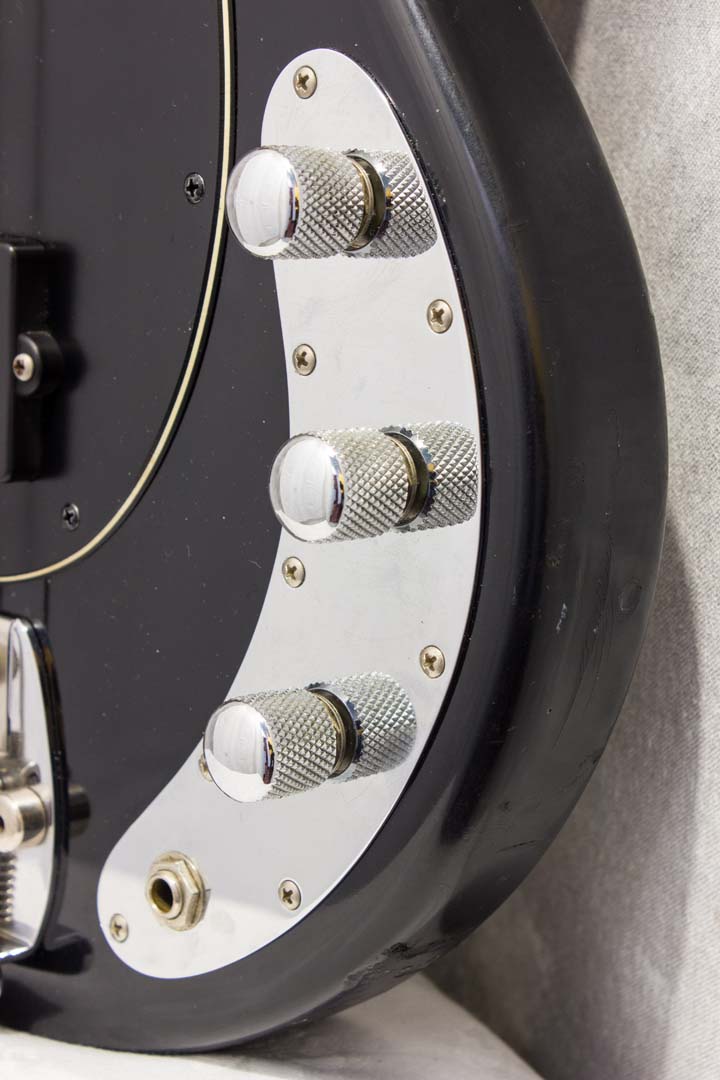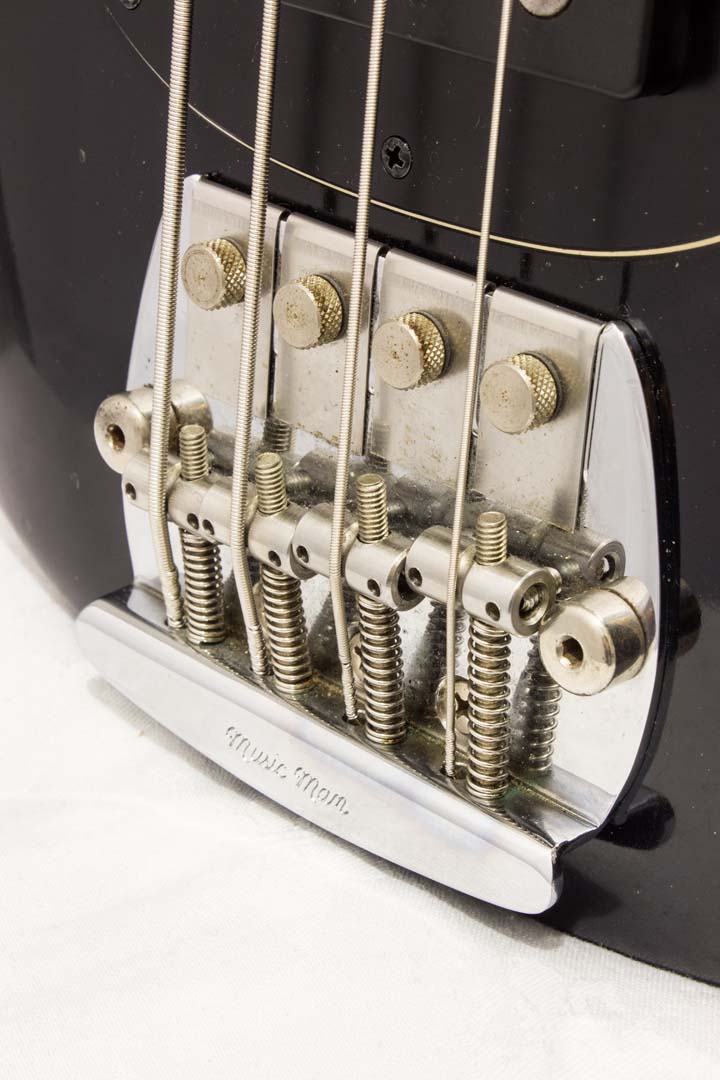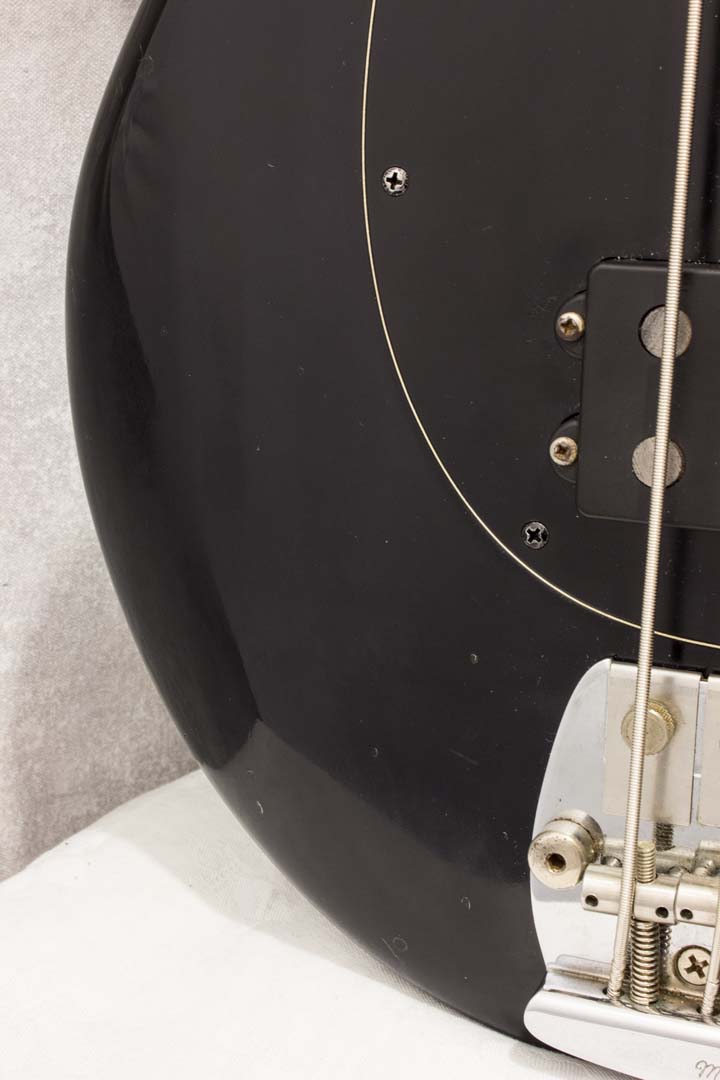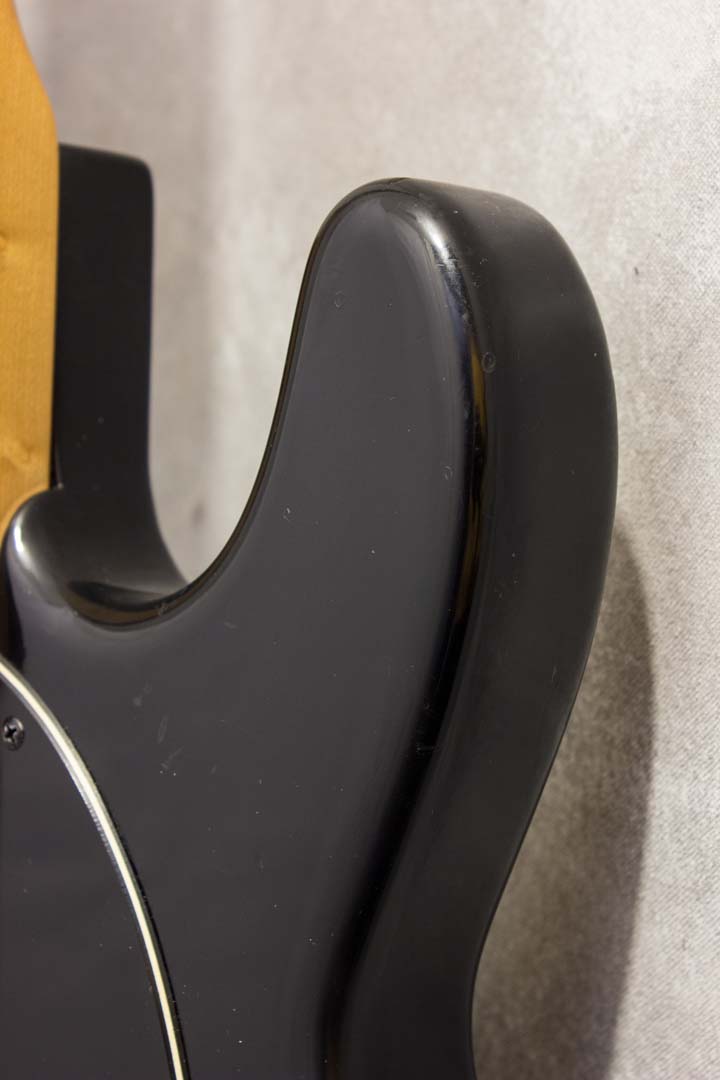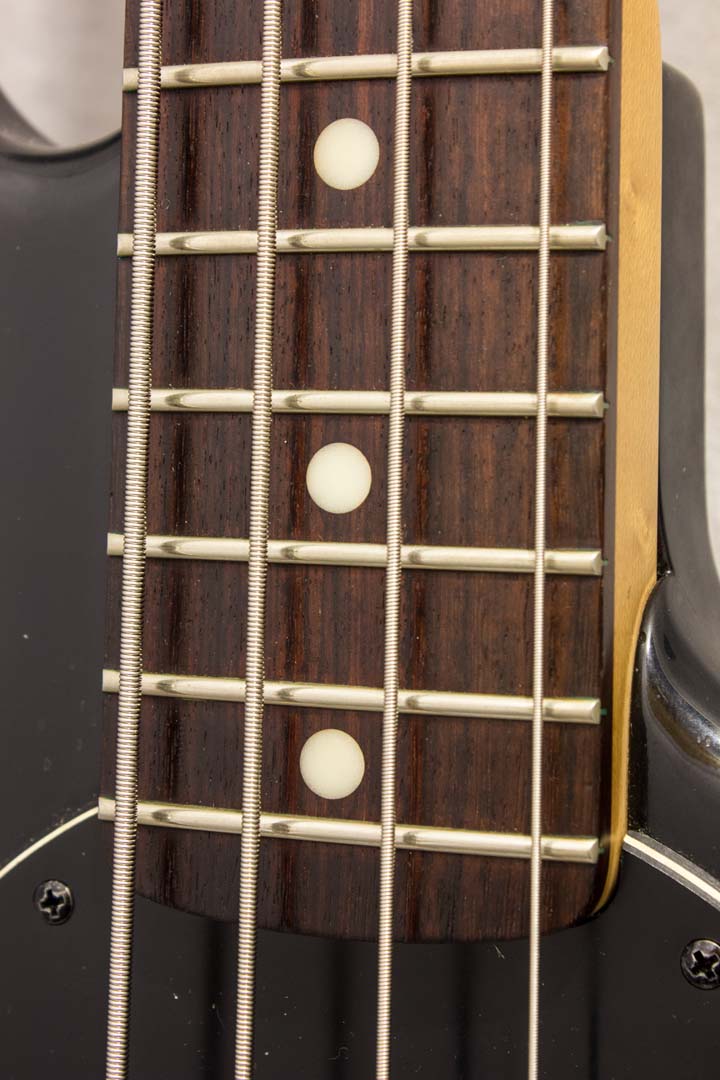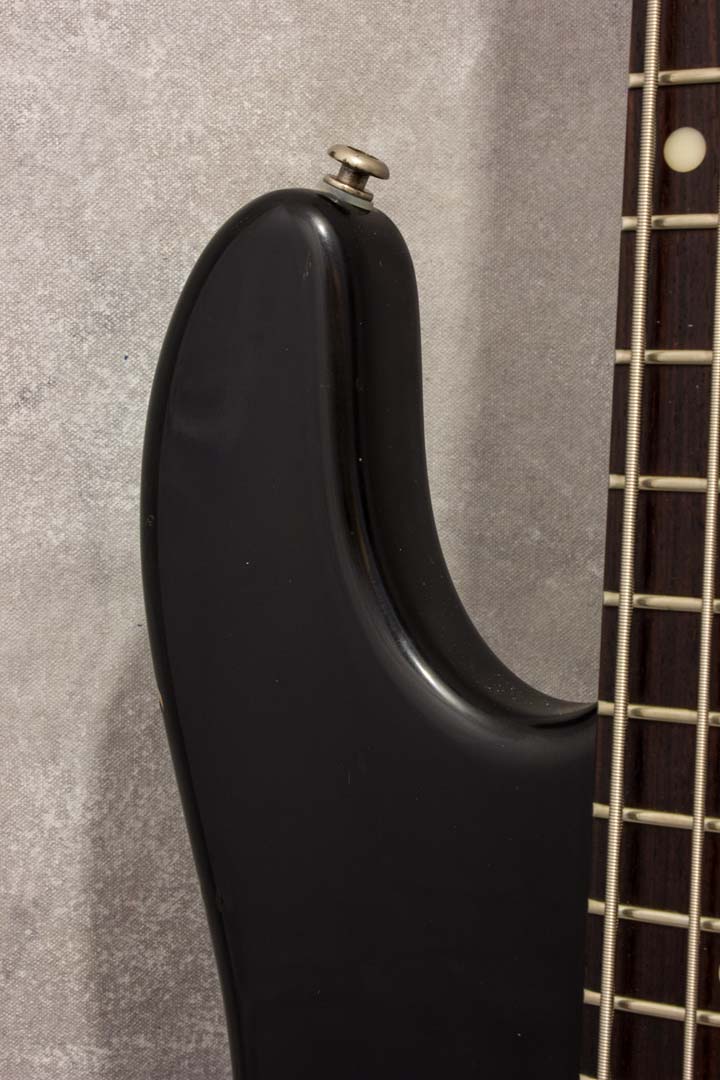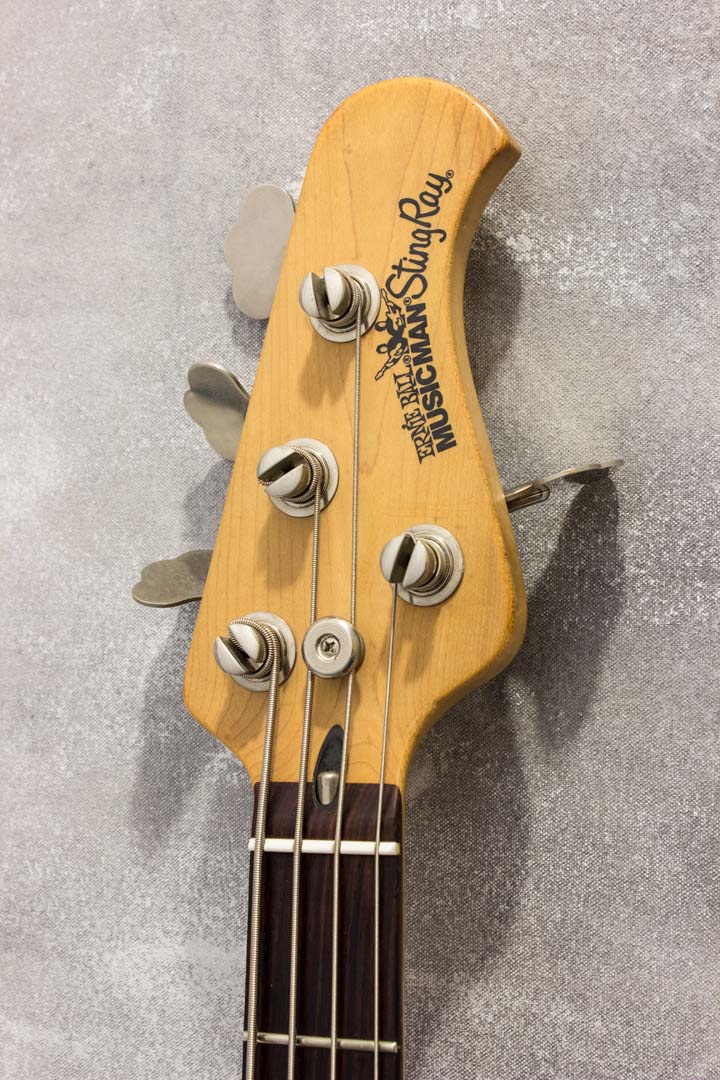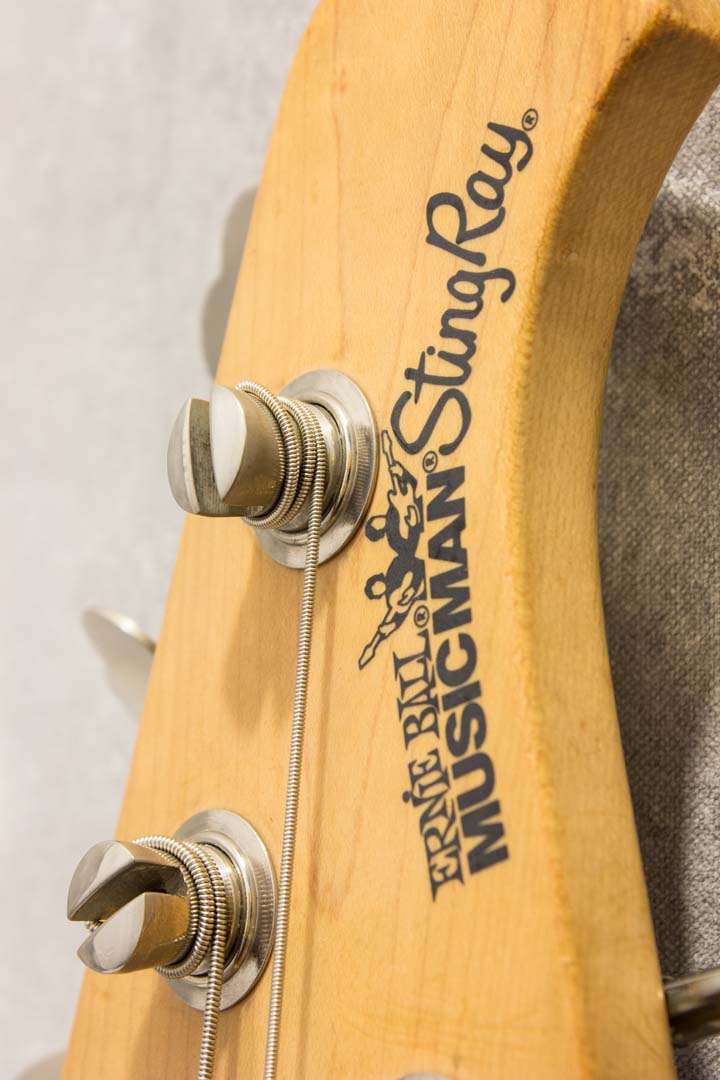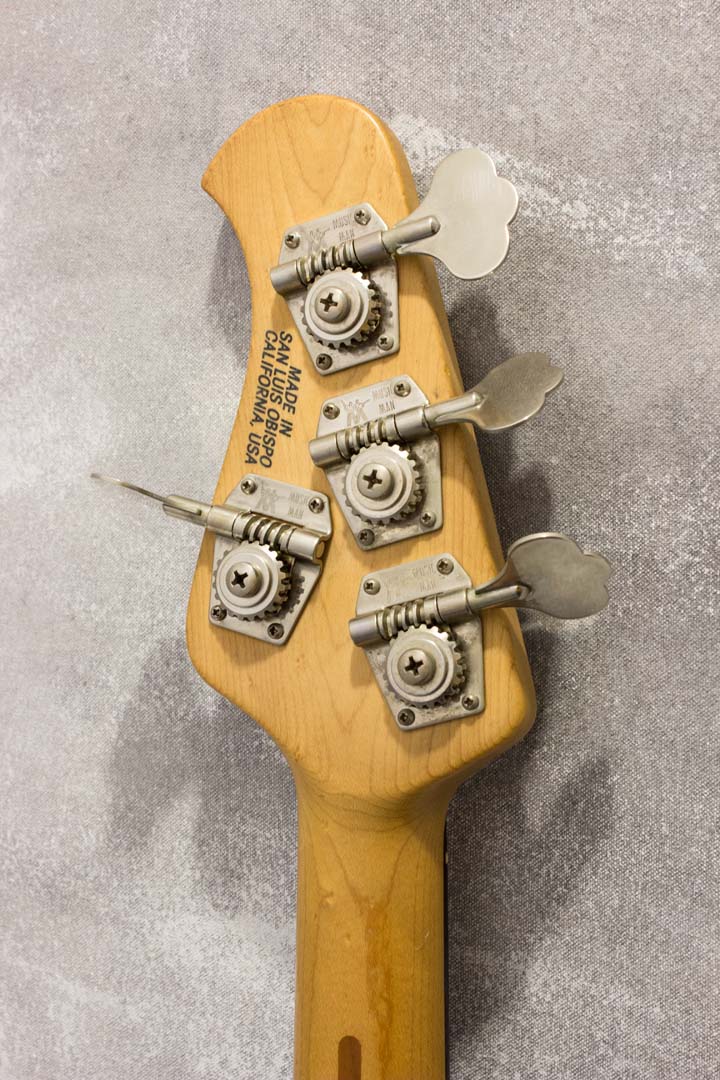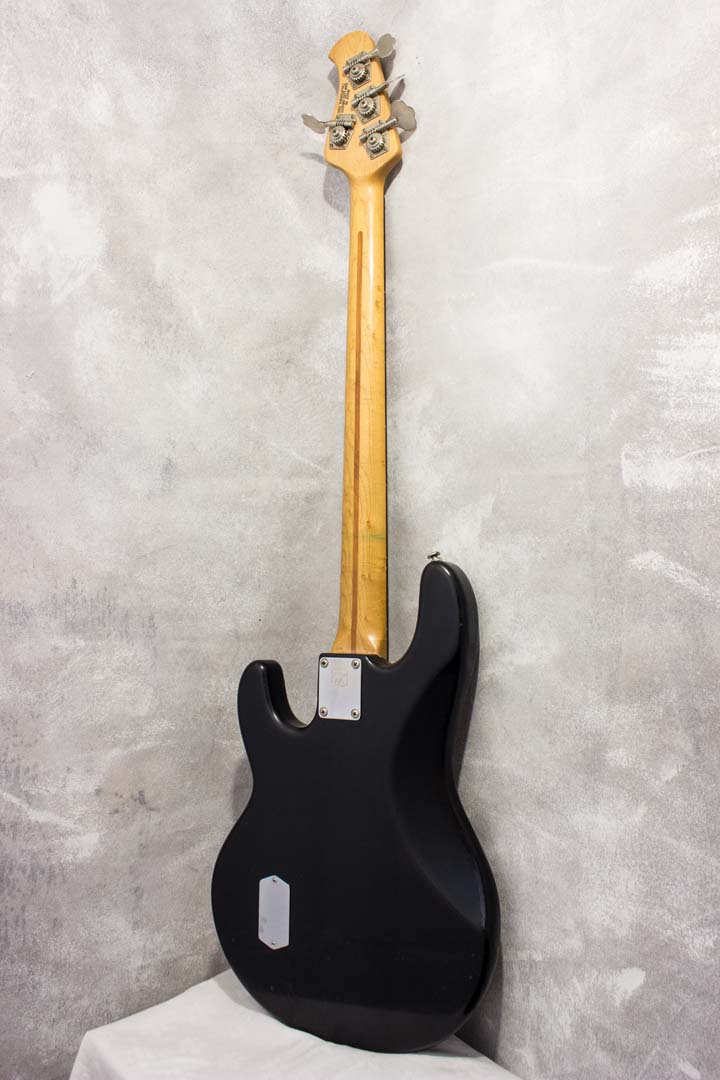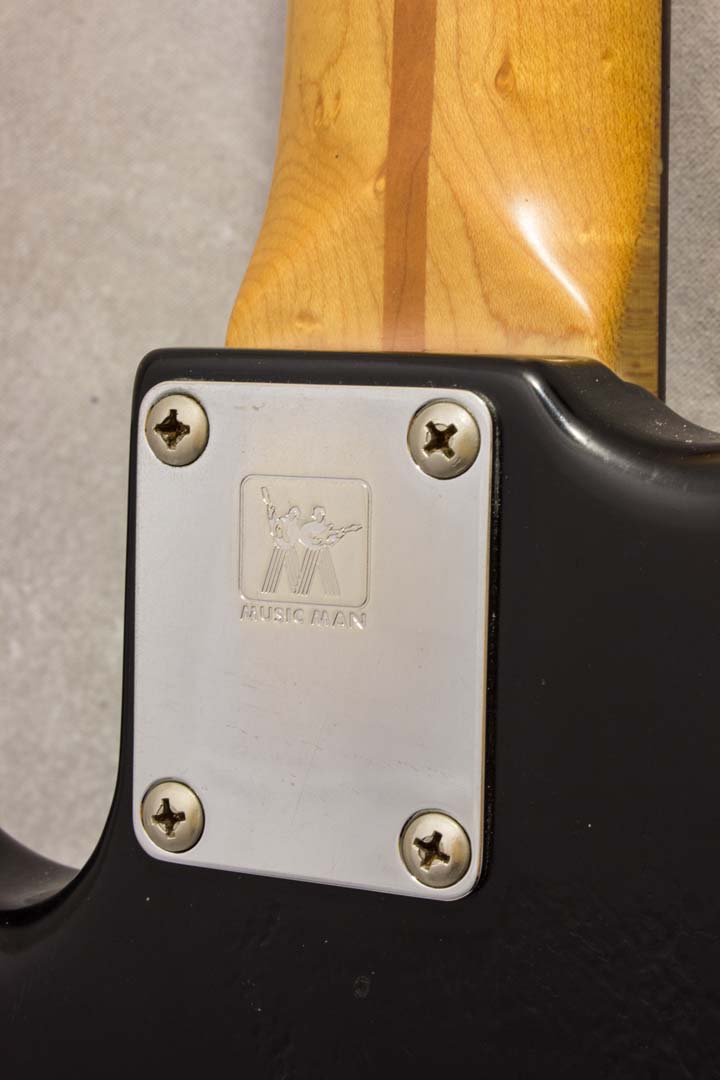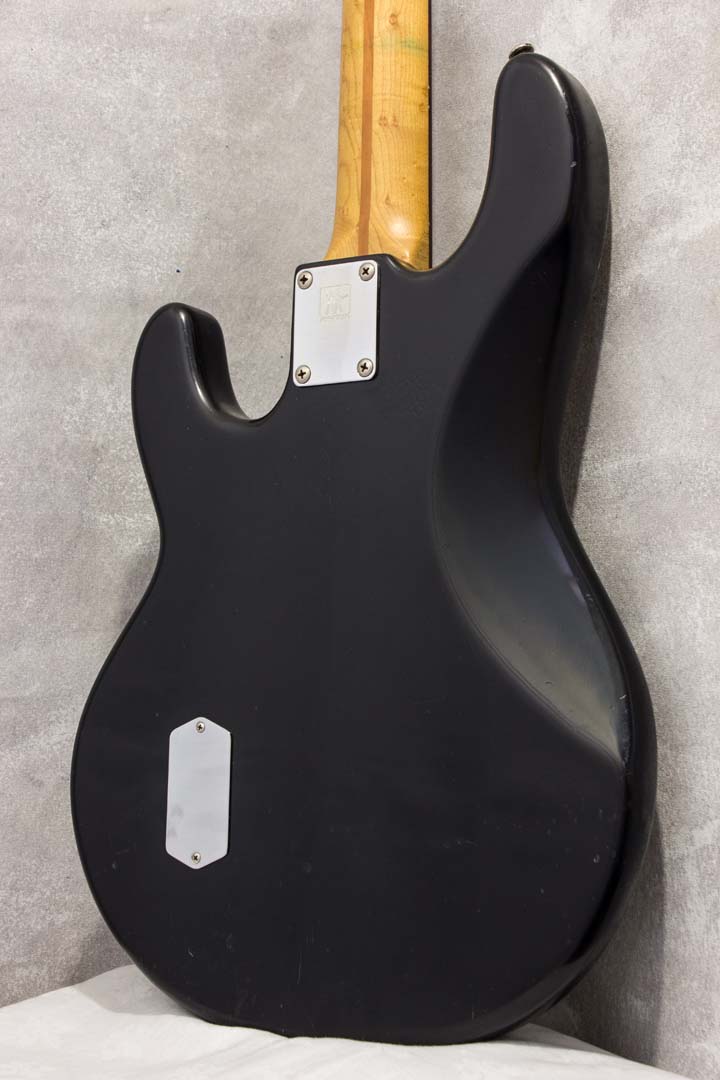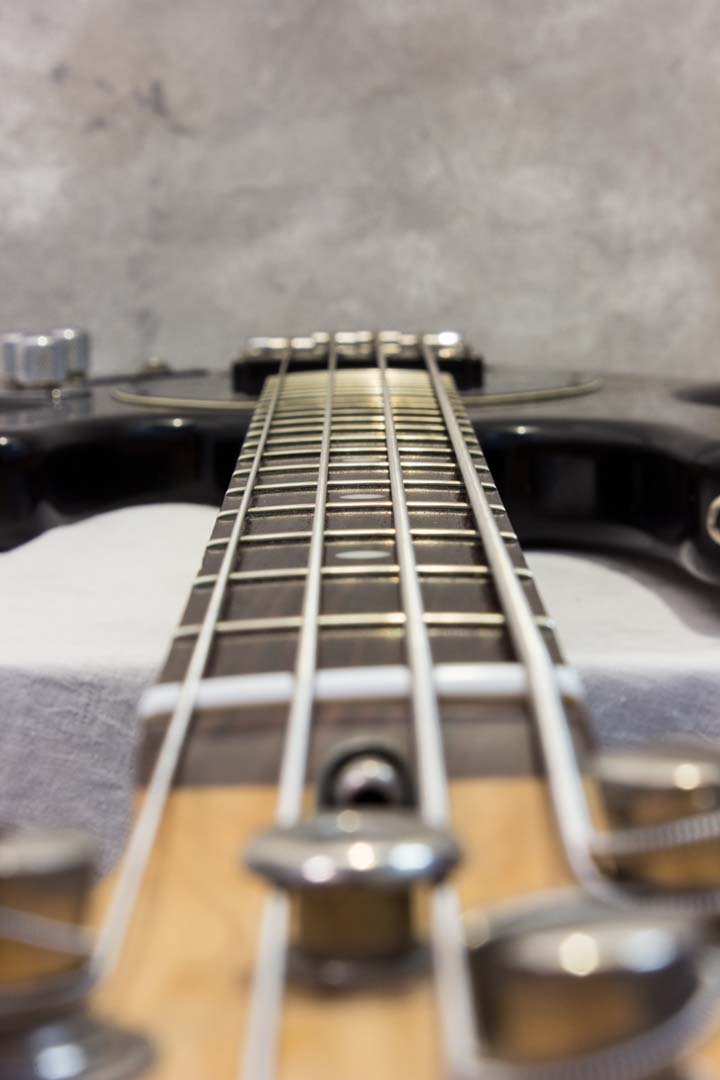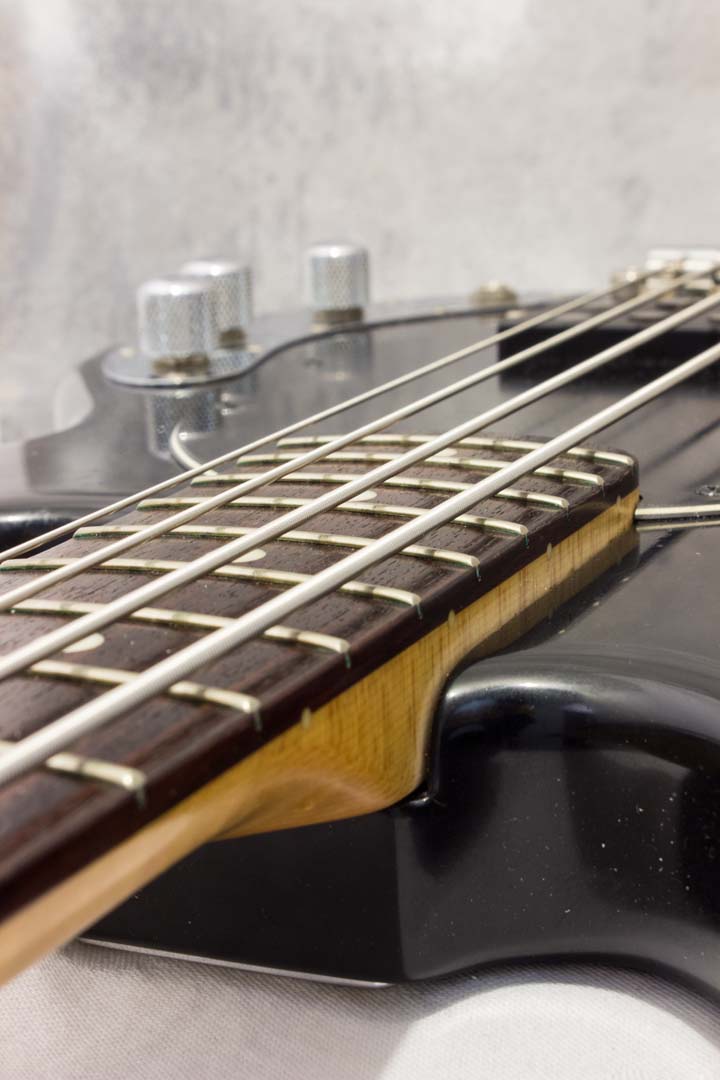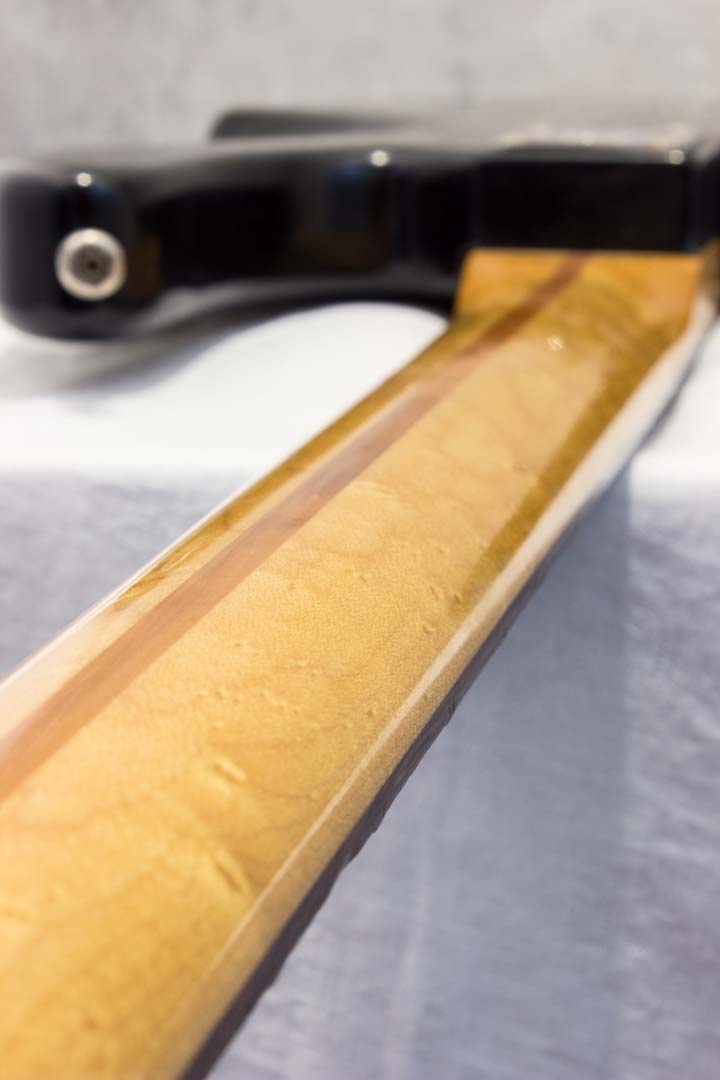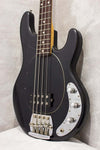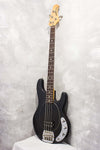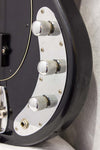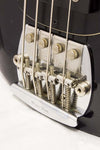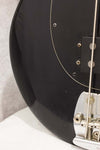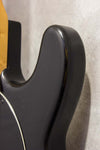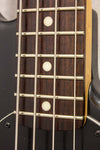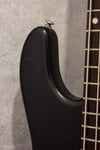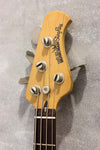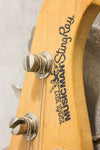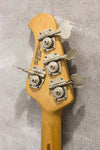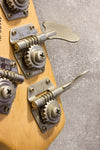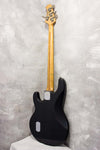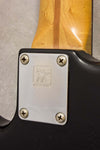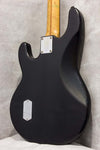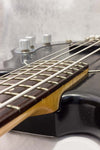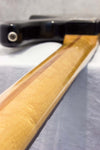 Ernie Ball Music Man Stingray, black, made in USA 1987. The Stingray is surely one of the best designed bass models ever; it's a masterpiece of hefty tone. This one dates to 1987, so a few years after the sale to Ernie Ball, but early enough to be blessed with early features like the simple 2-band EQ and the simpler neck joint. It's a huge sounding bass: enormous, punchy low end that's super warm and sure to shake the room, wide and rich mids and a snappy, talkative treble... gorgeous. The general consensus is the simpler 2-band EQ on this sounds as little sweeter than the later 3-band version; it's easy to get a tone dialled in just right. The neck is great: similar in profile to a 60s style P, but with a modern flatter board and taller frets; it's very sturdy and has weathered the decades very gracefully. The rosewood slab fretboard adds a certain warmth and low end to the tone missing on the more common maple examples; it's an age old debate but this one certainly speaks for itself. The black-on-black look is timeless and will surely slot into both nasty rock and roll shows or fancy corporate settings with equal ease; it's a versatile and stylish machine. If you're only going to own one bass, this one is surely a great candidate. Or, if it's your twentieth bass, more power to you too!
Model: Ernie Ball Musicman Stingray
Made: USA, neck and body dated 1987 (serial 26078)
Finish: black
Body: ash
Neck: maple, rosewood slab board, satin finish, 34" scale, 9.5" scale
Weight: 4.155kg
Mods: foam mutes removed
Pickup: Music Man humbucker, alnico, 2-band active EQ
Case: non-original gig bag
Cosmetic condition notes: minor finish wear. Headstock has some minor scuffs on the end. The neck has a minor dent on the bottom side of board around third fret, as well as some minor scuffs and dimples on the back. The back has widespread light scuffs and dimples, no major marks though. The sides have a few minor marks: a chip on the top horn, light scuffs and dimples around the rest of the body. The front is pretty tidy, just some dimples around the bridge and some light scuffs and around the body; nothing nasty. Overall: very good condition (8/10)

Playing condition notes: Action is low, neck is straight, intonation is good, truss rod works. All electronics tested and working properly. Frets are in good shape, 8/10 for fret life left. Wearing fresh 45/105 Moonshiners strings.