(SOLD) Fender 50th Anniversary Jaguar Candy Apple Red USA 2012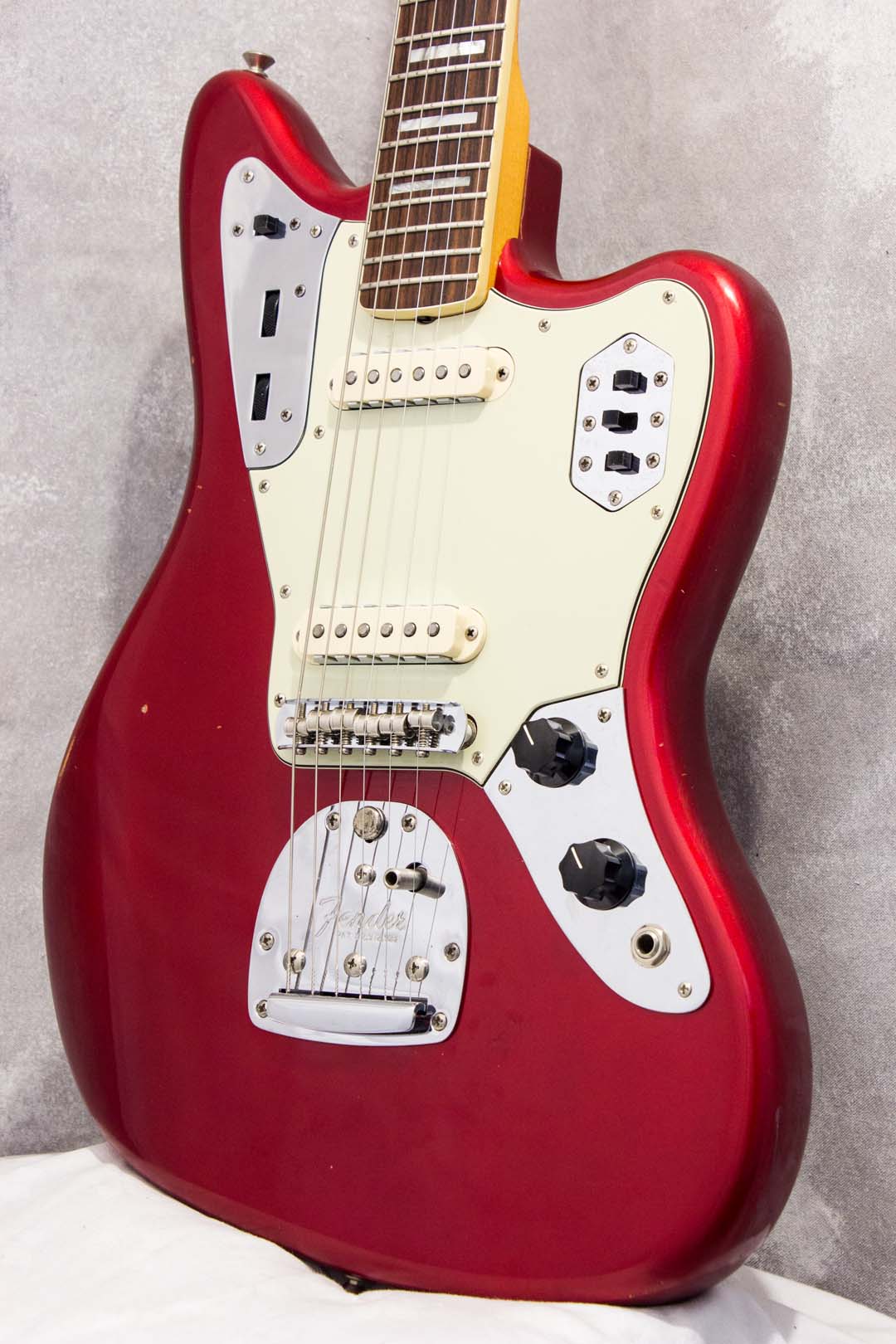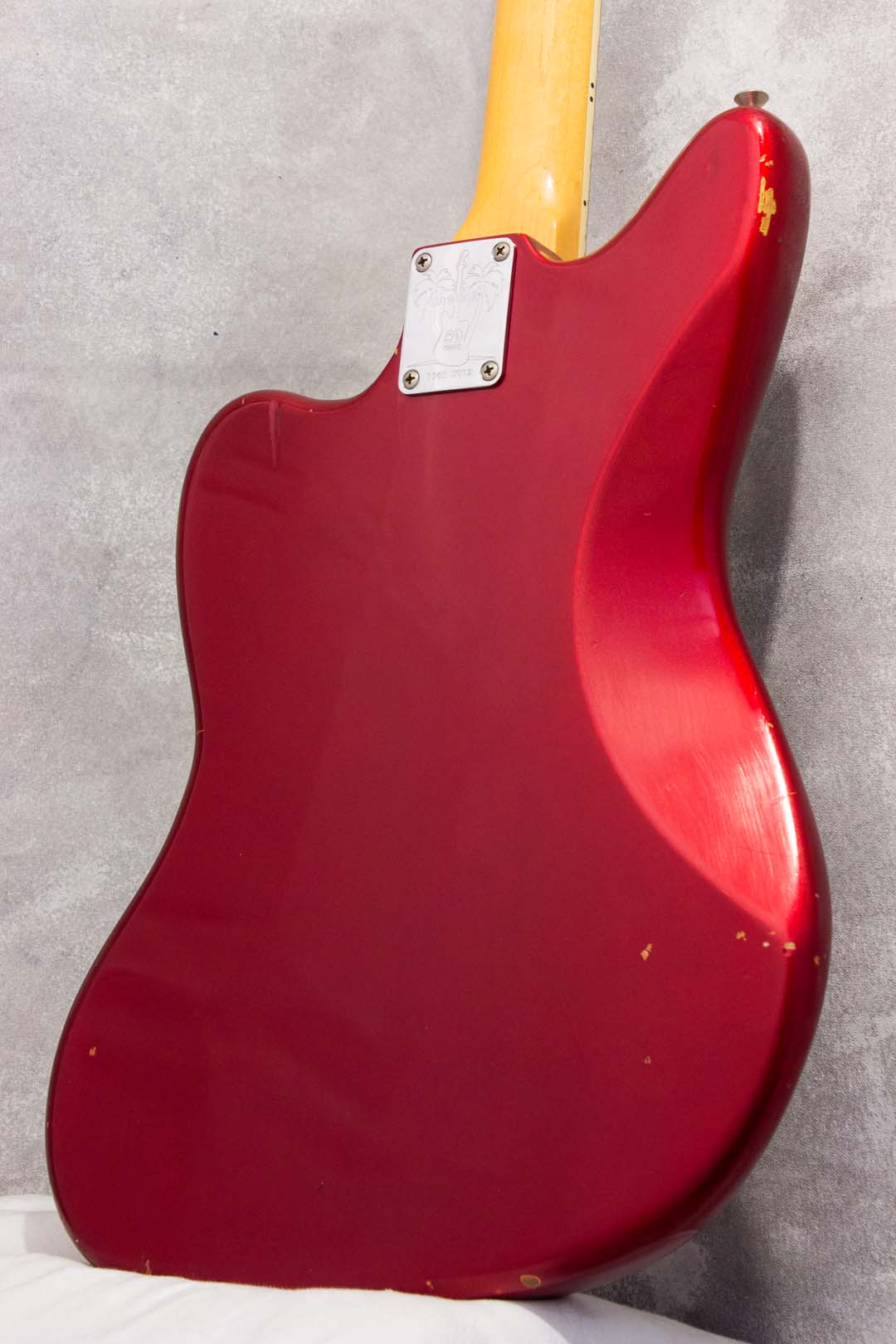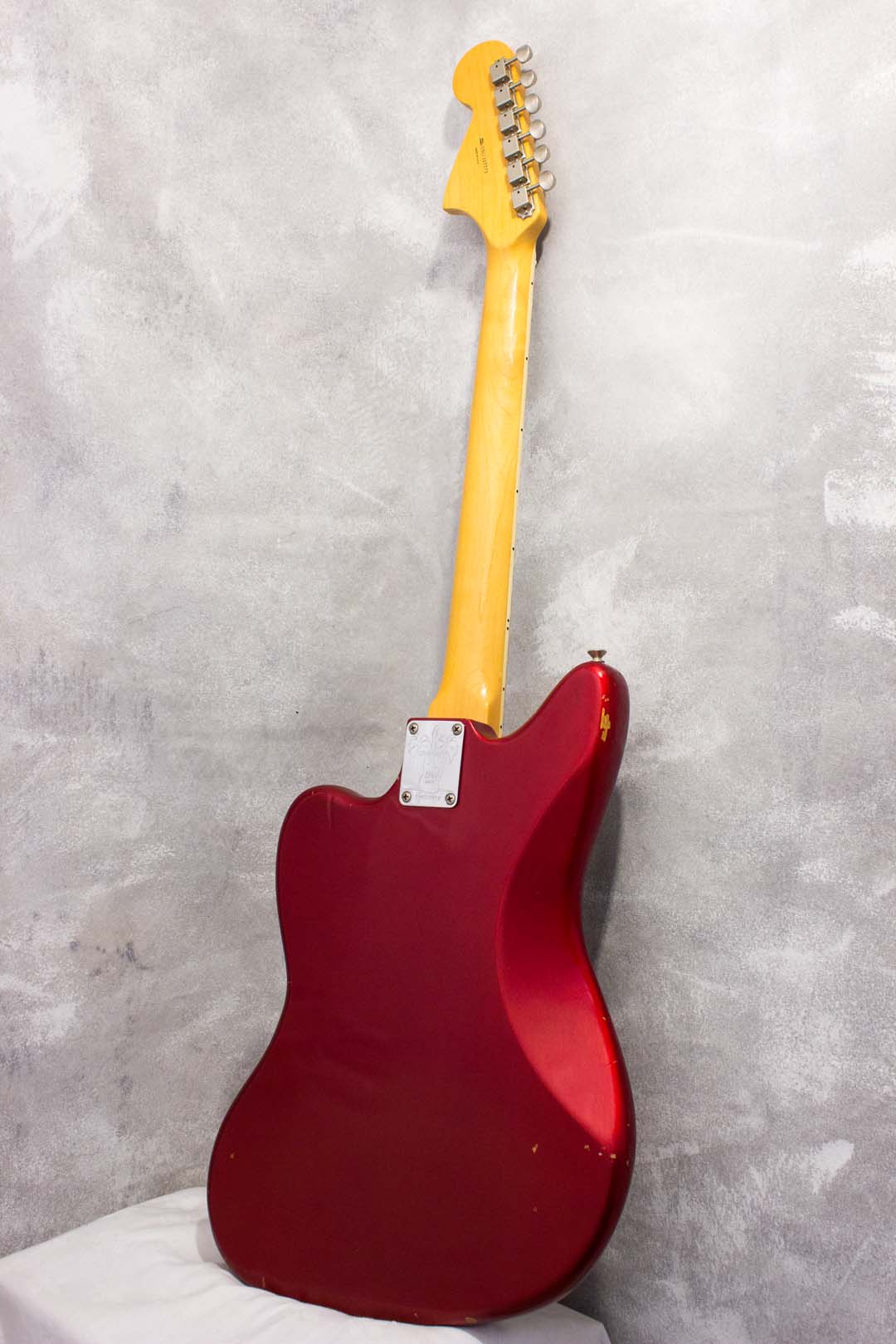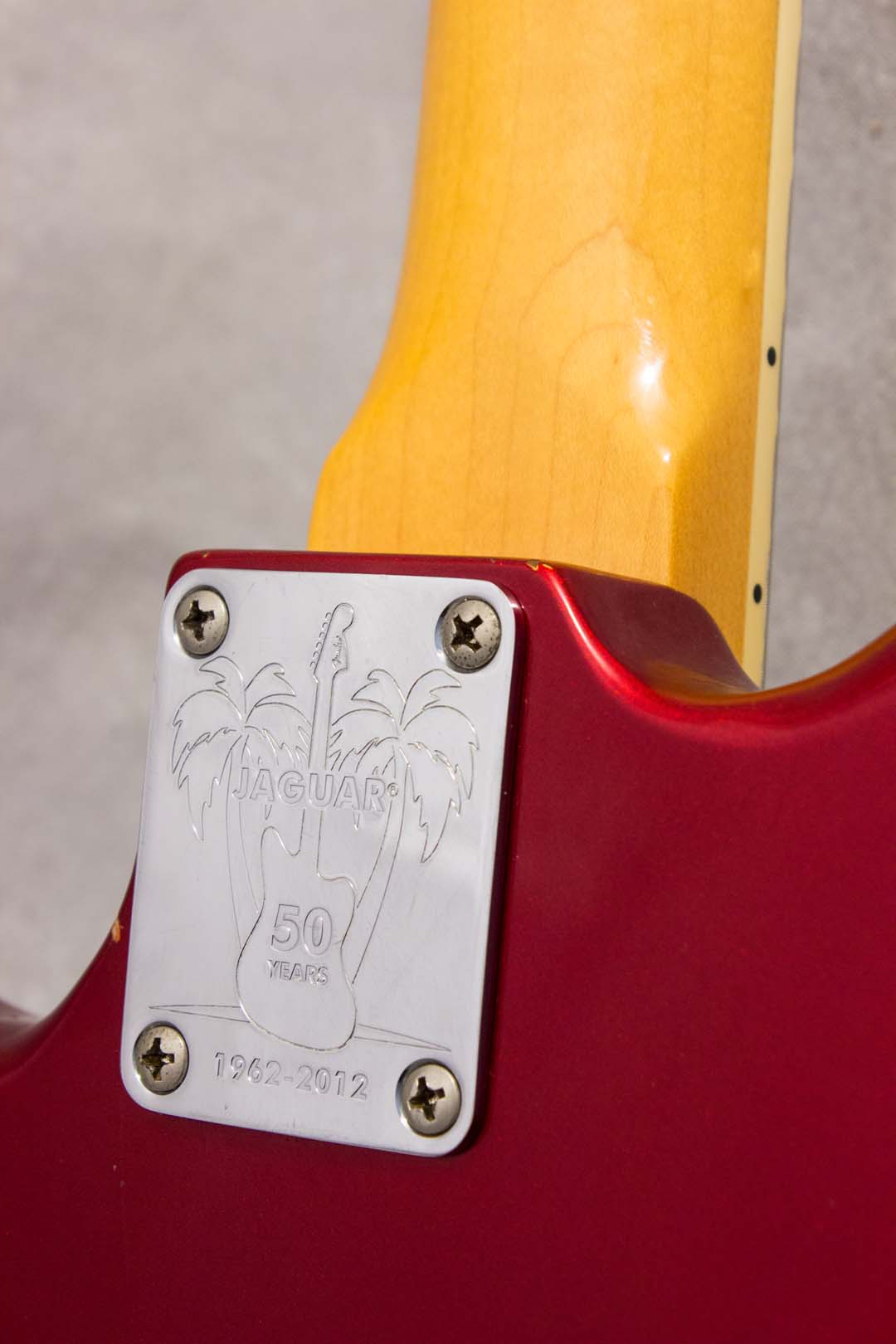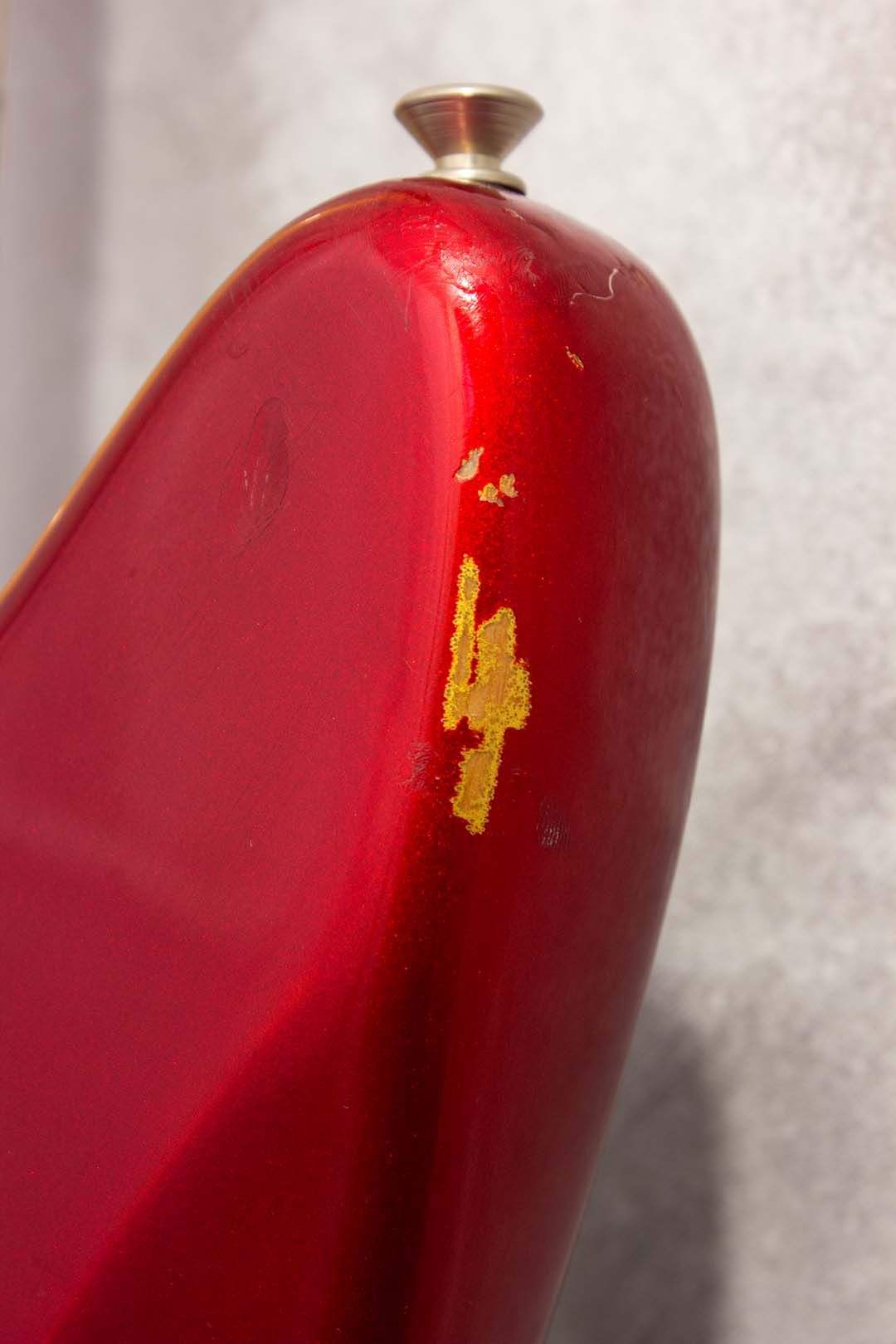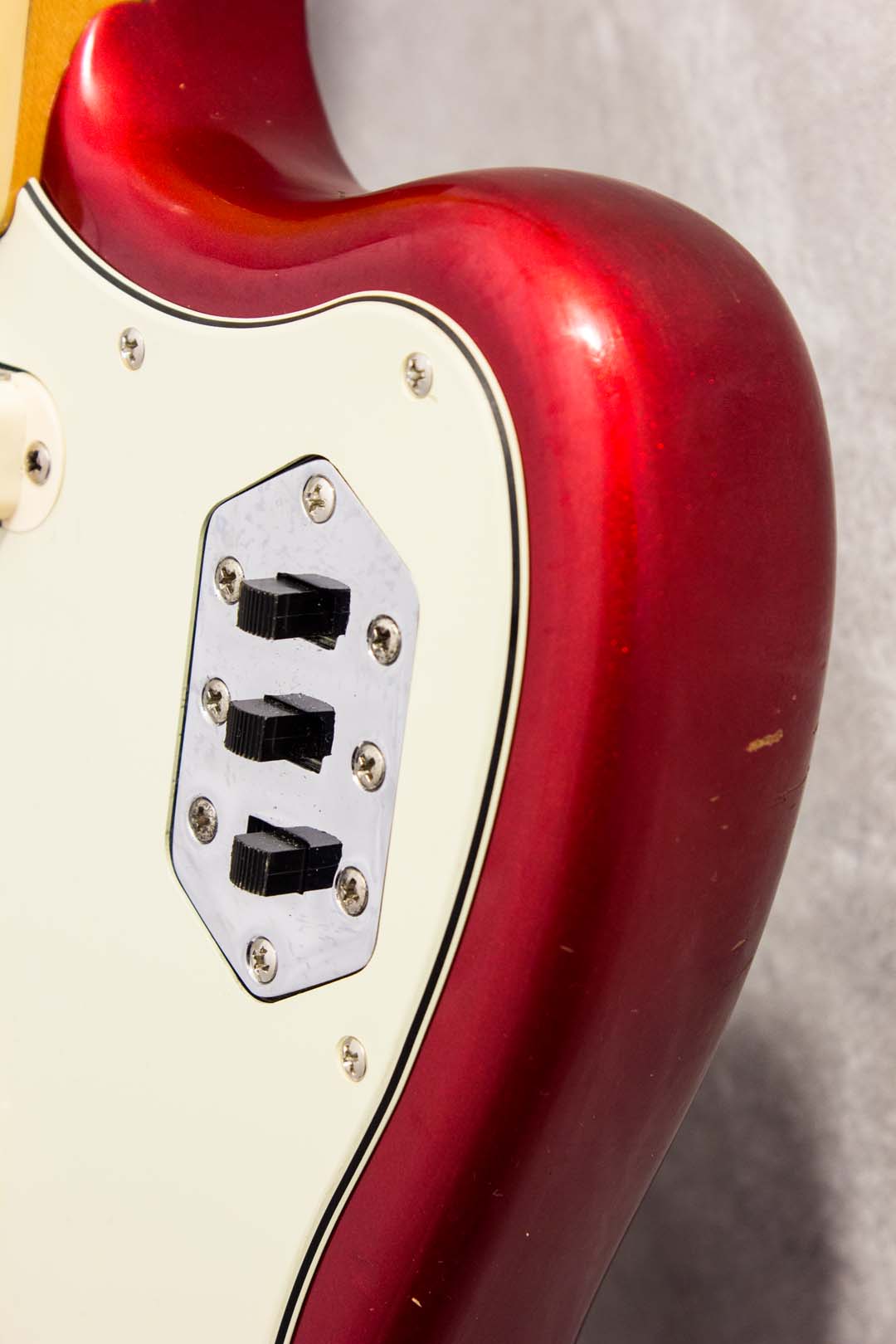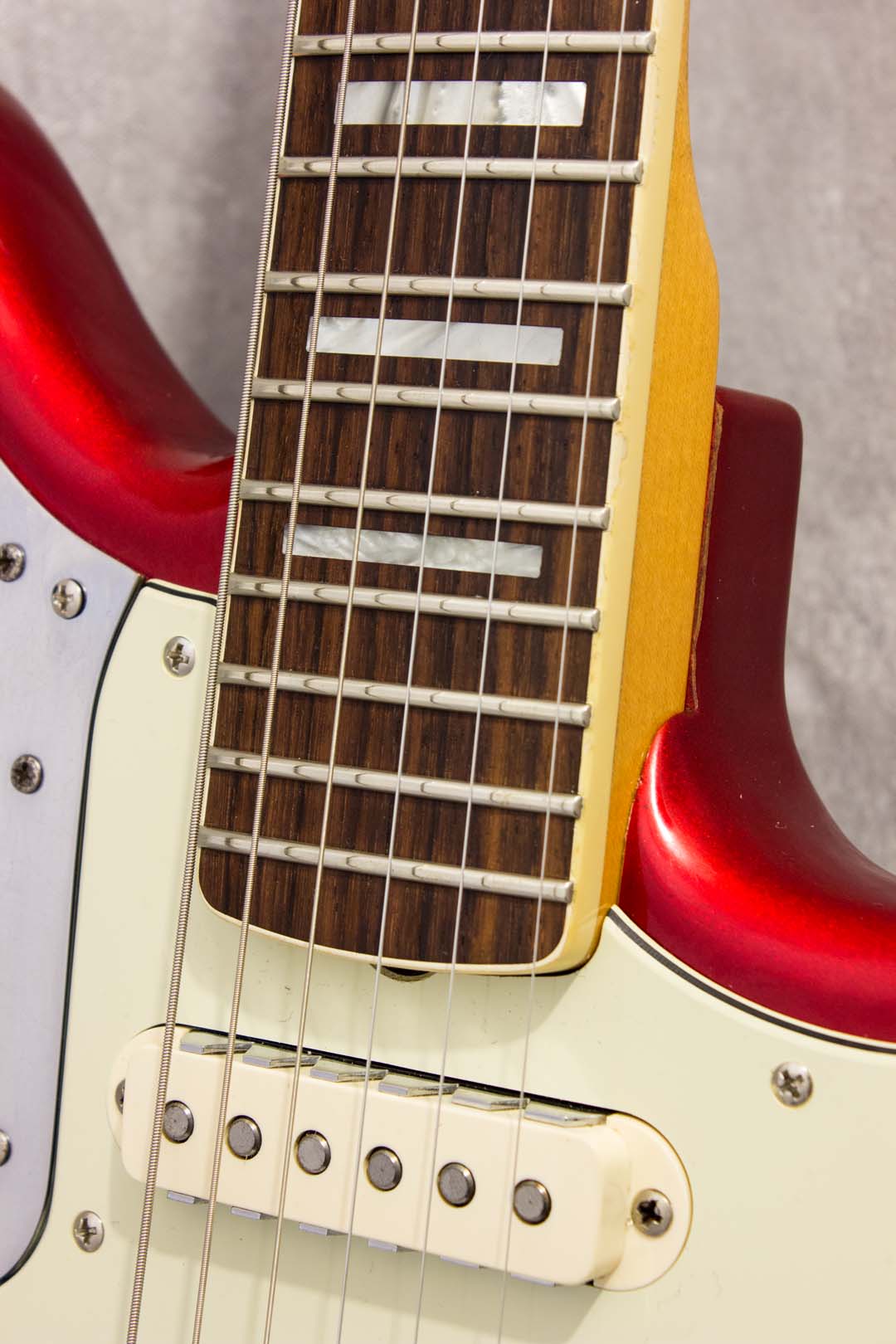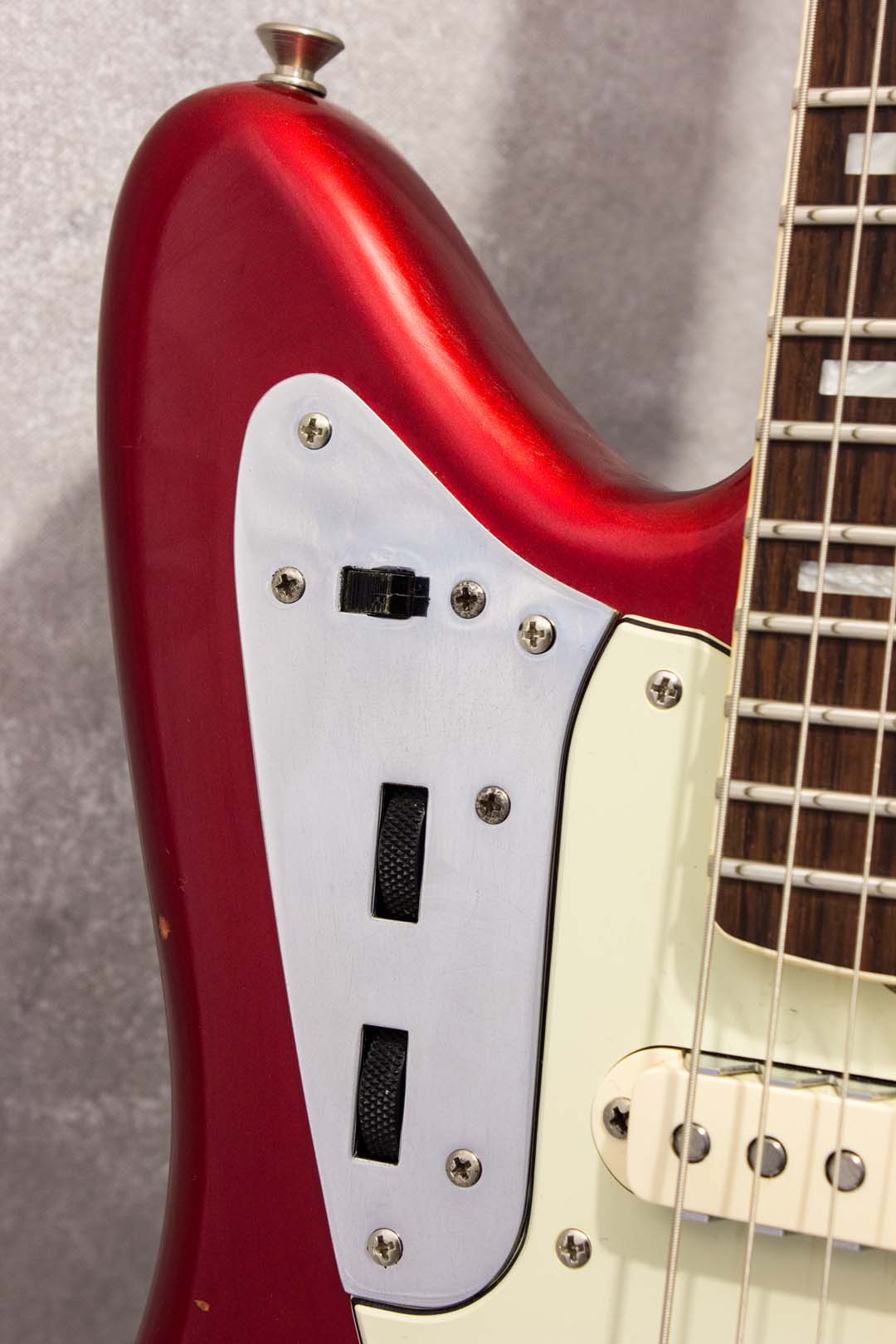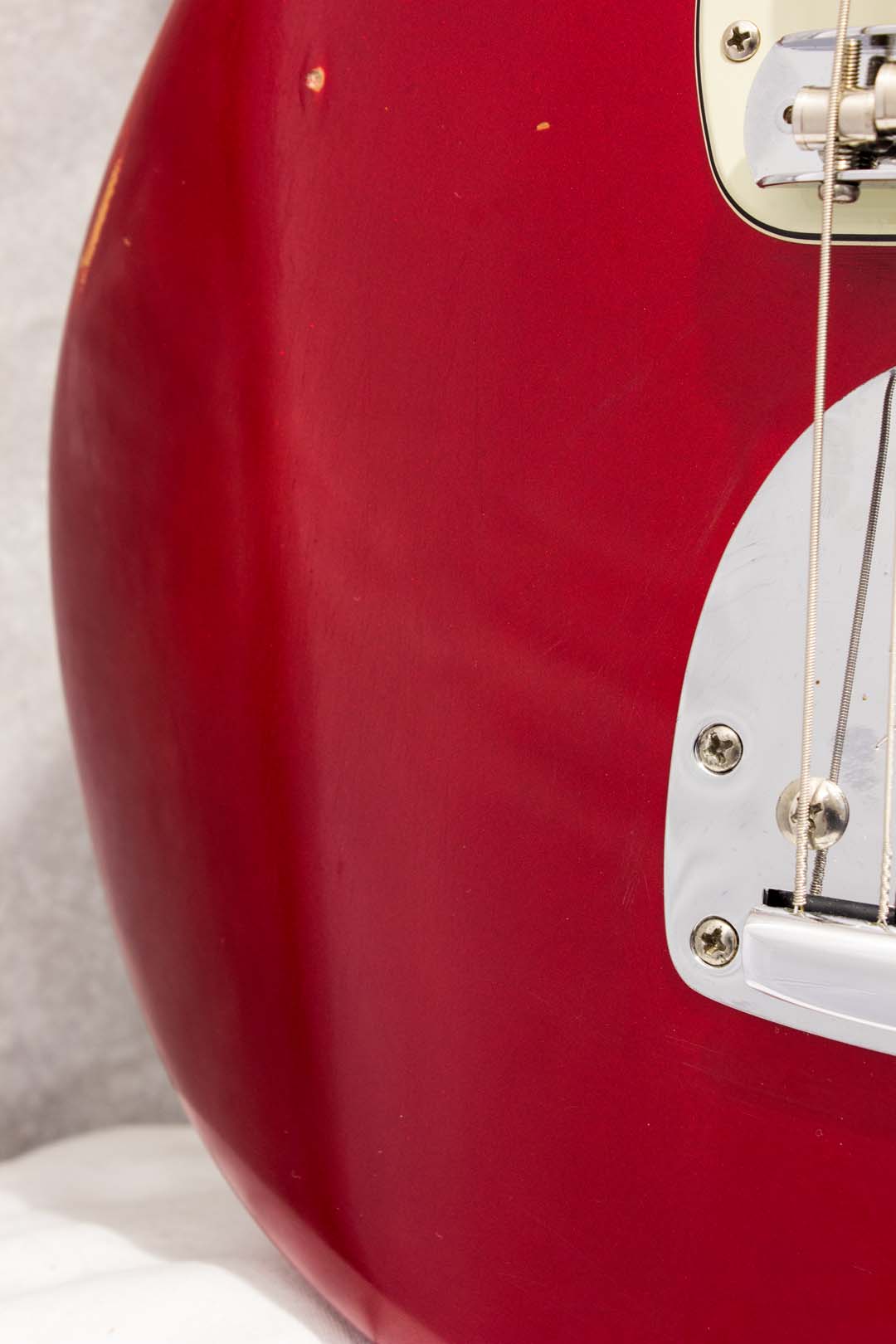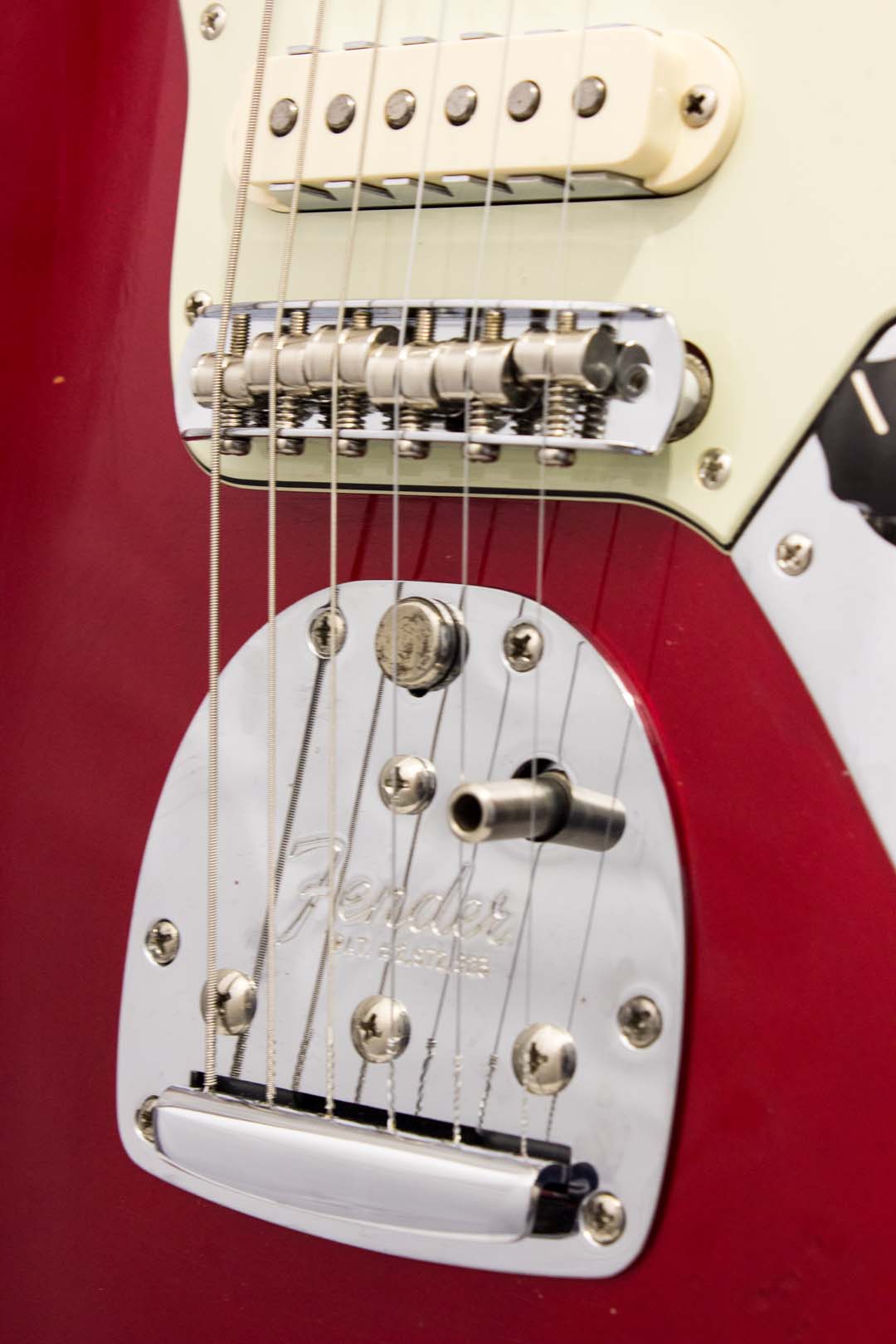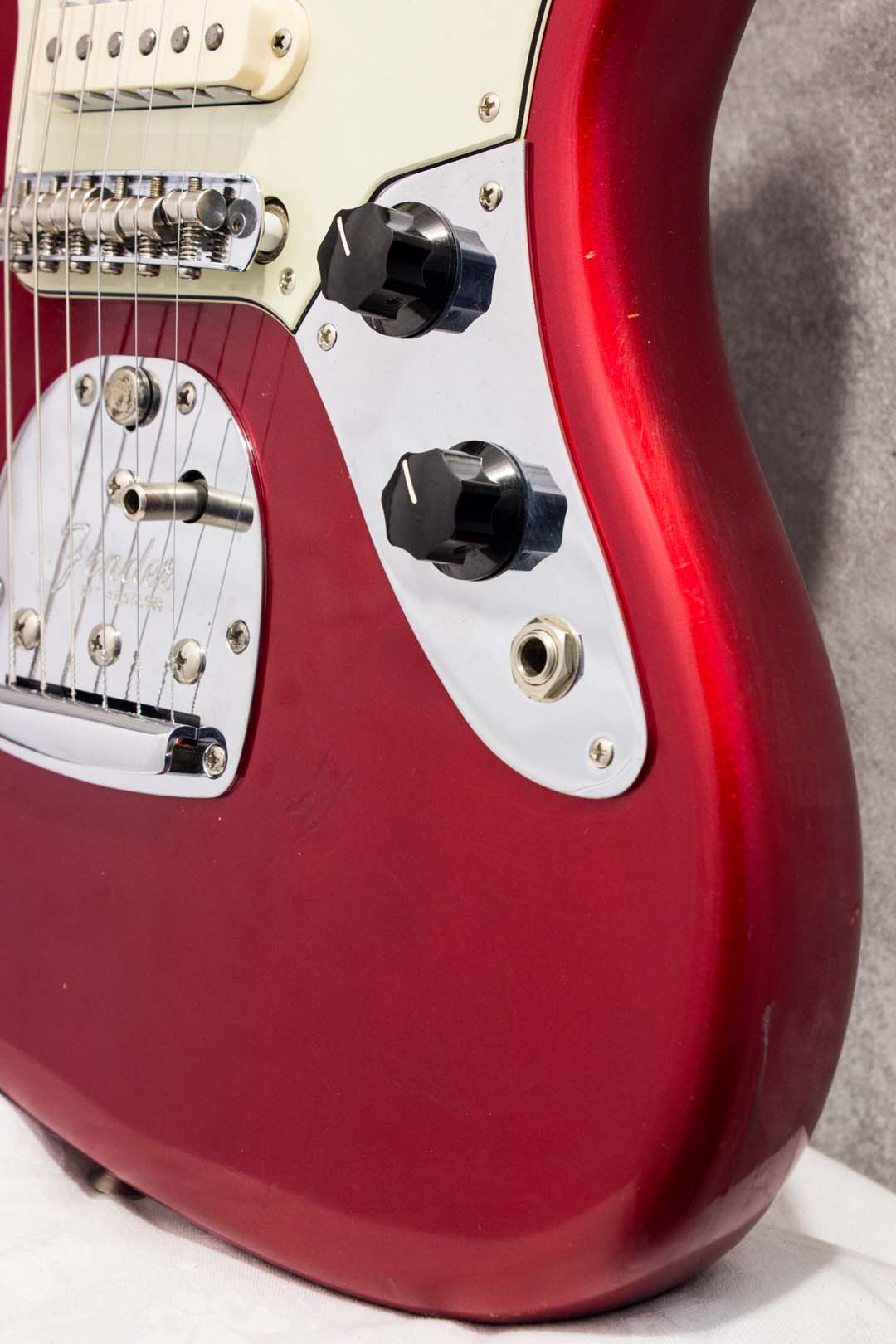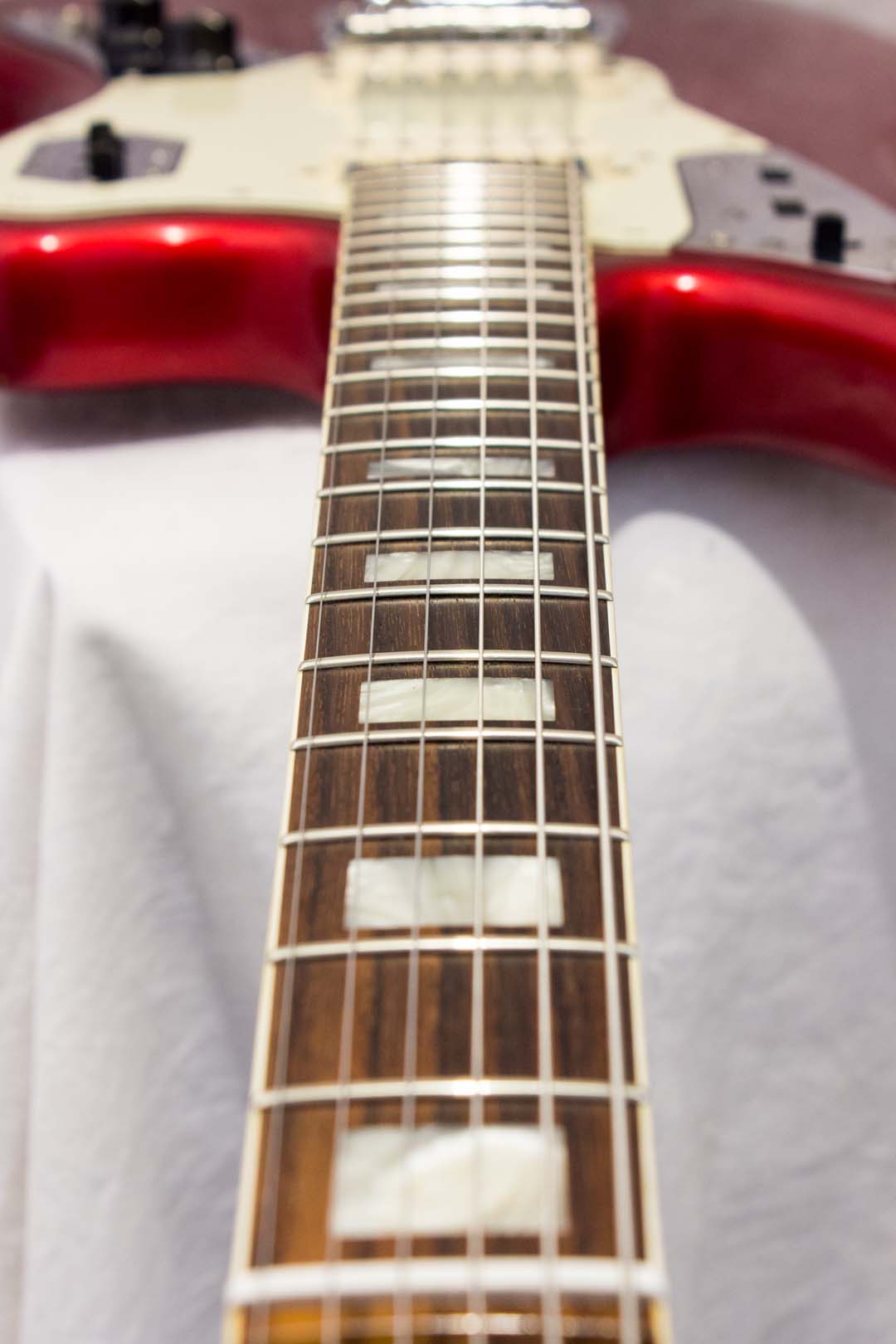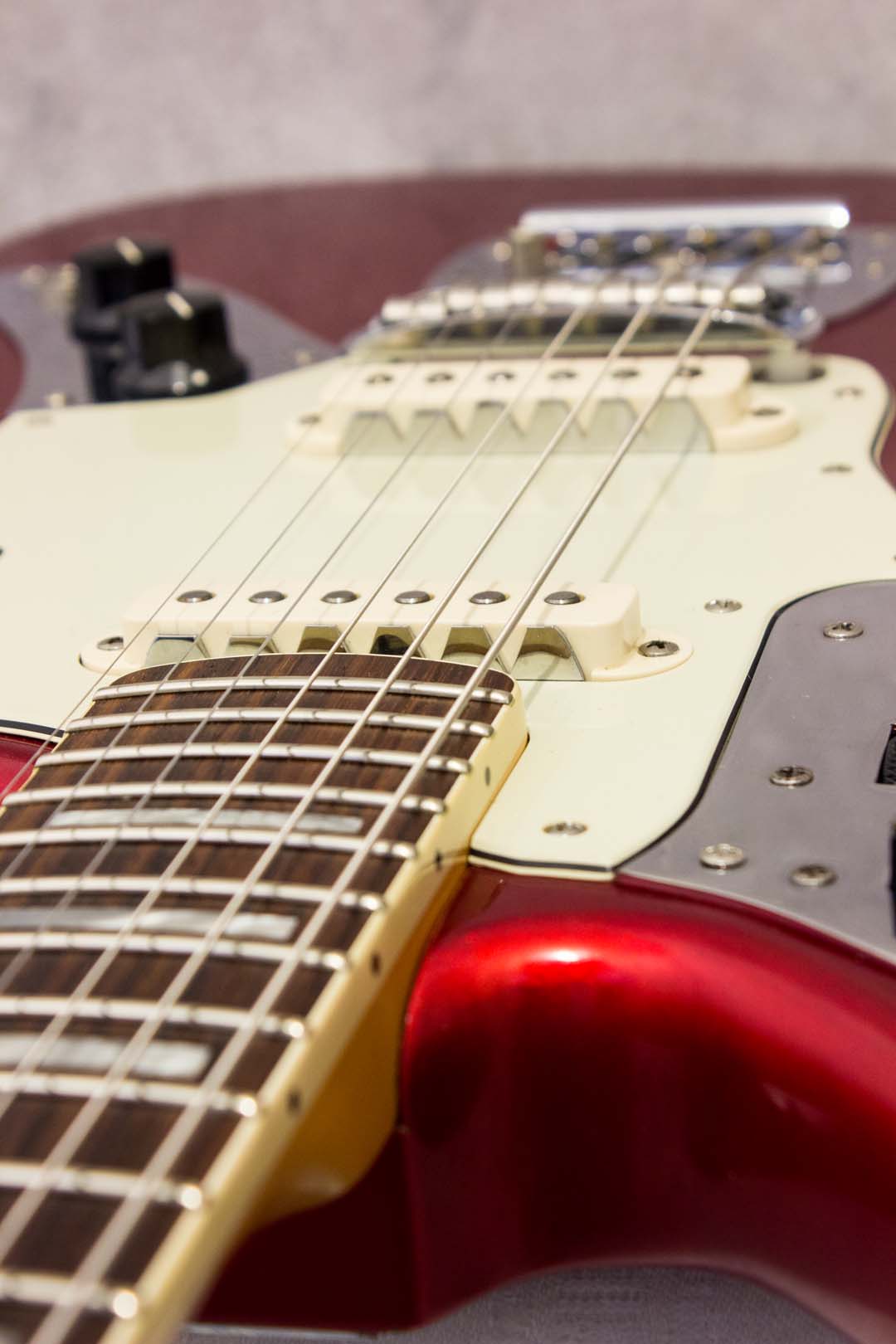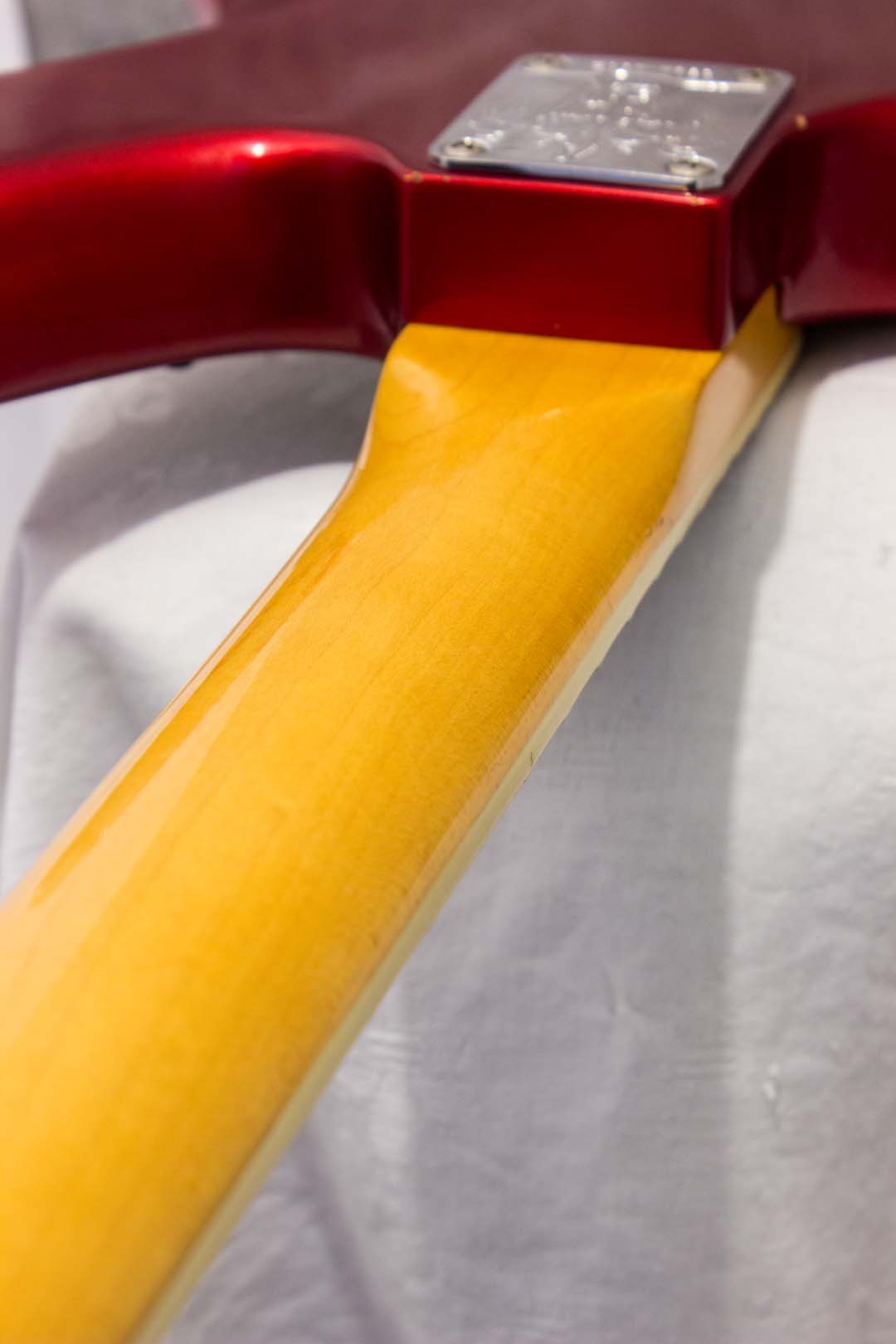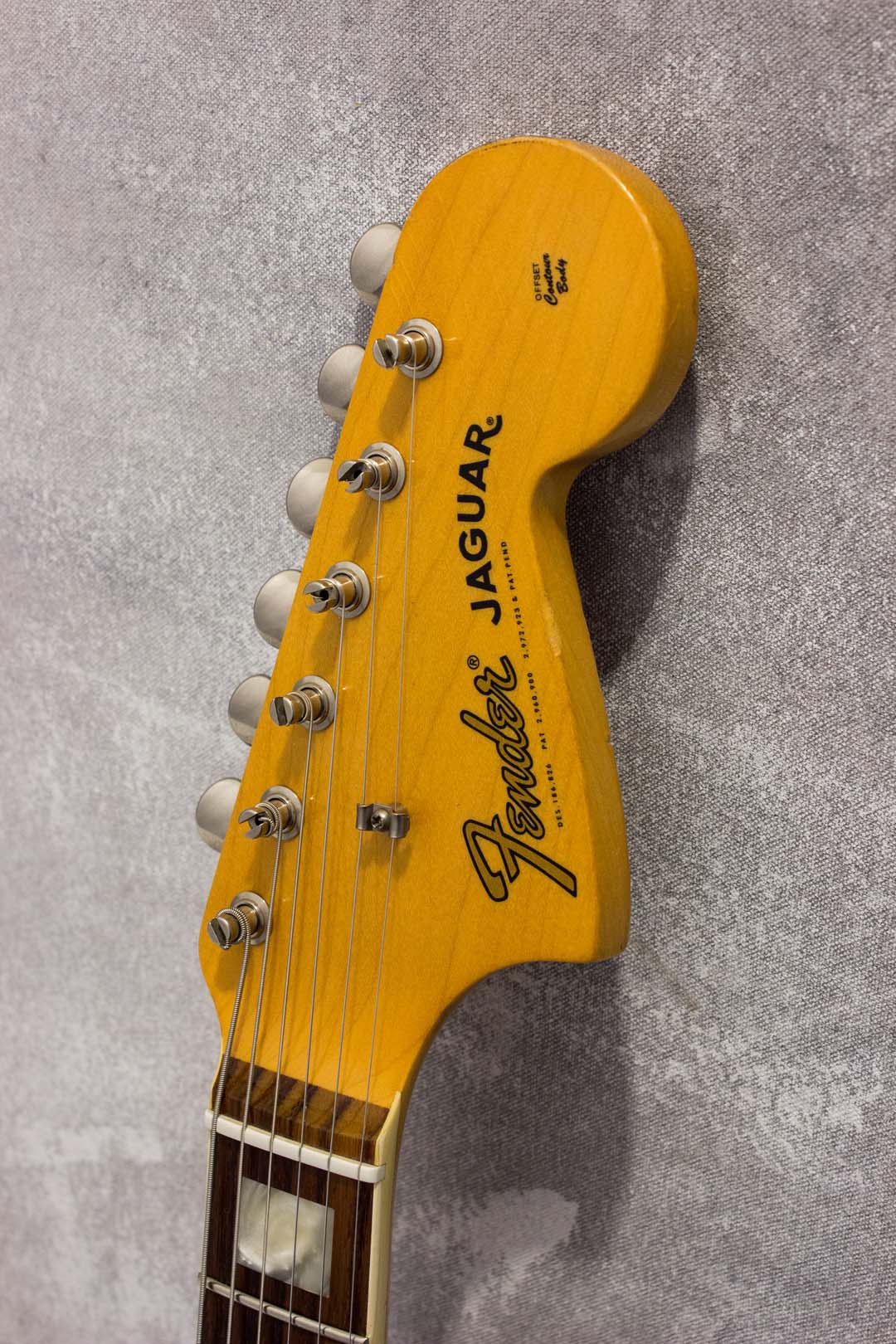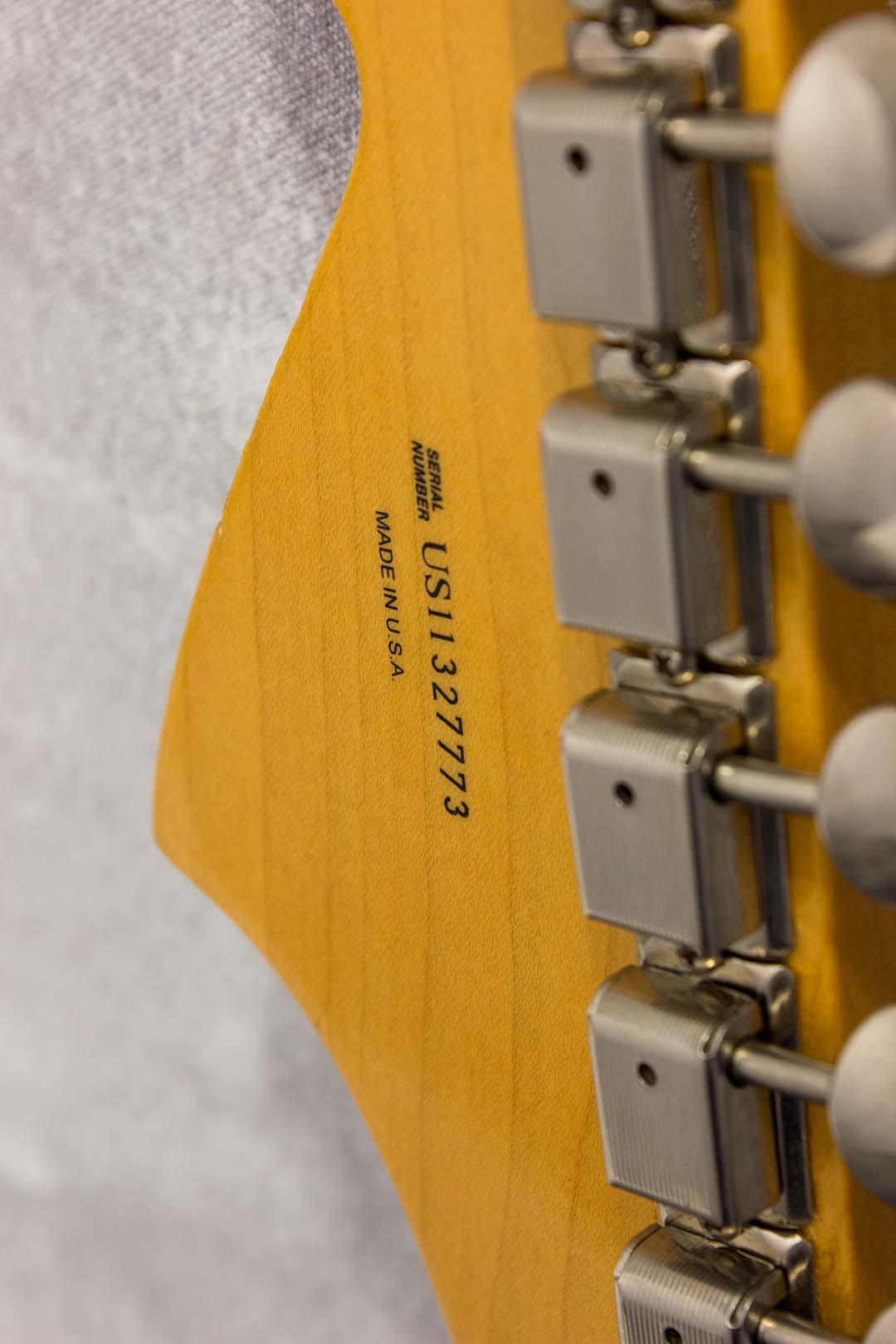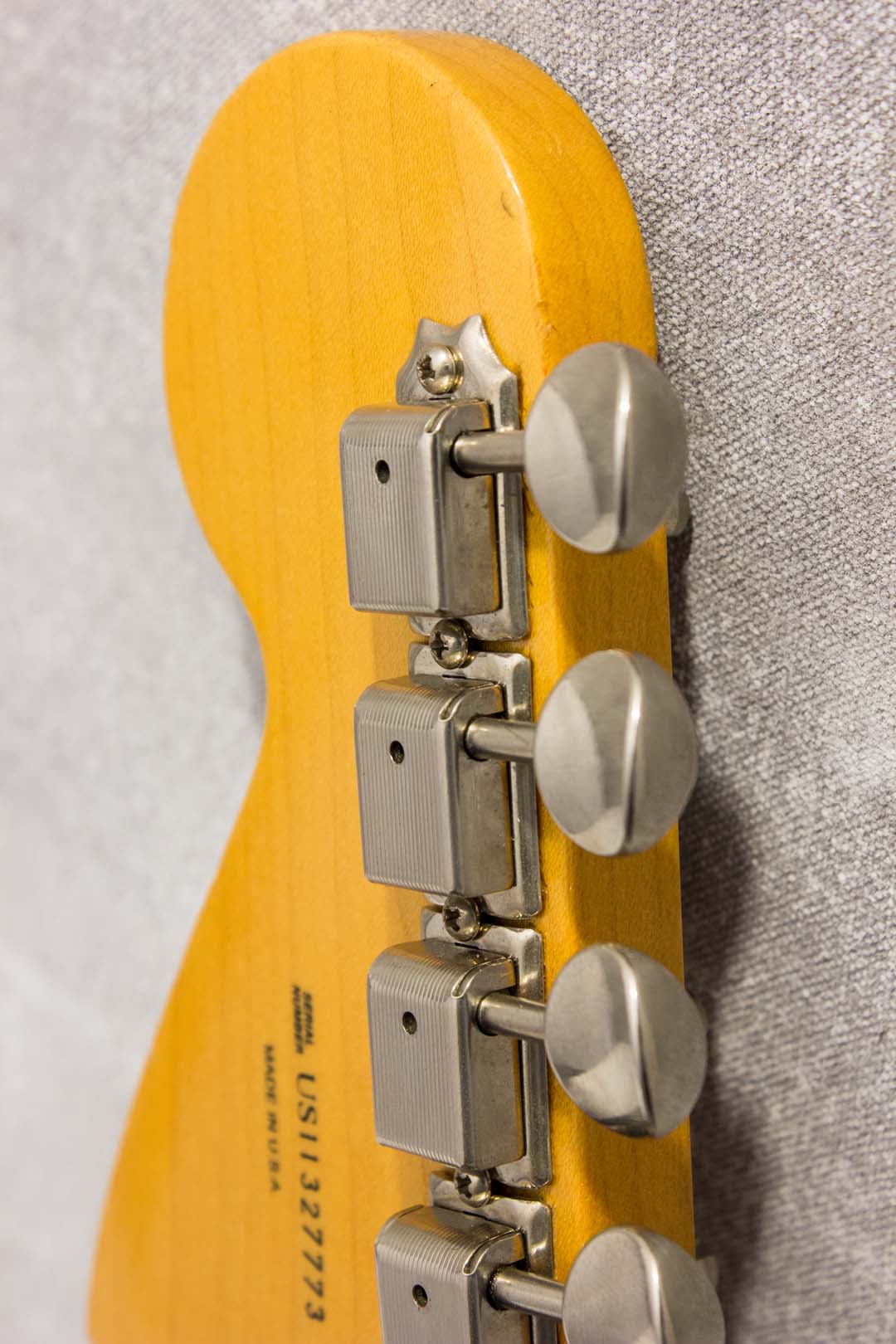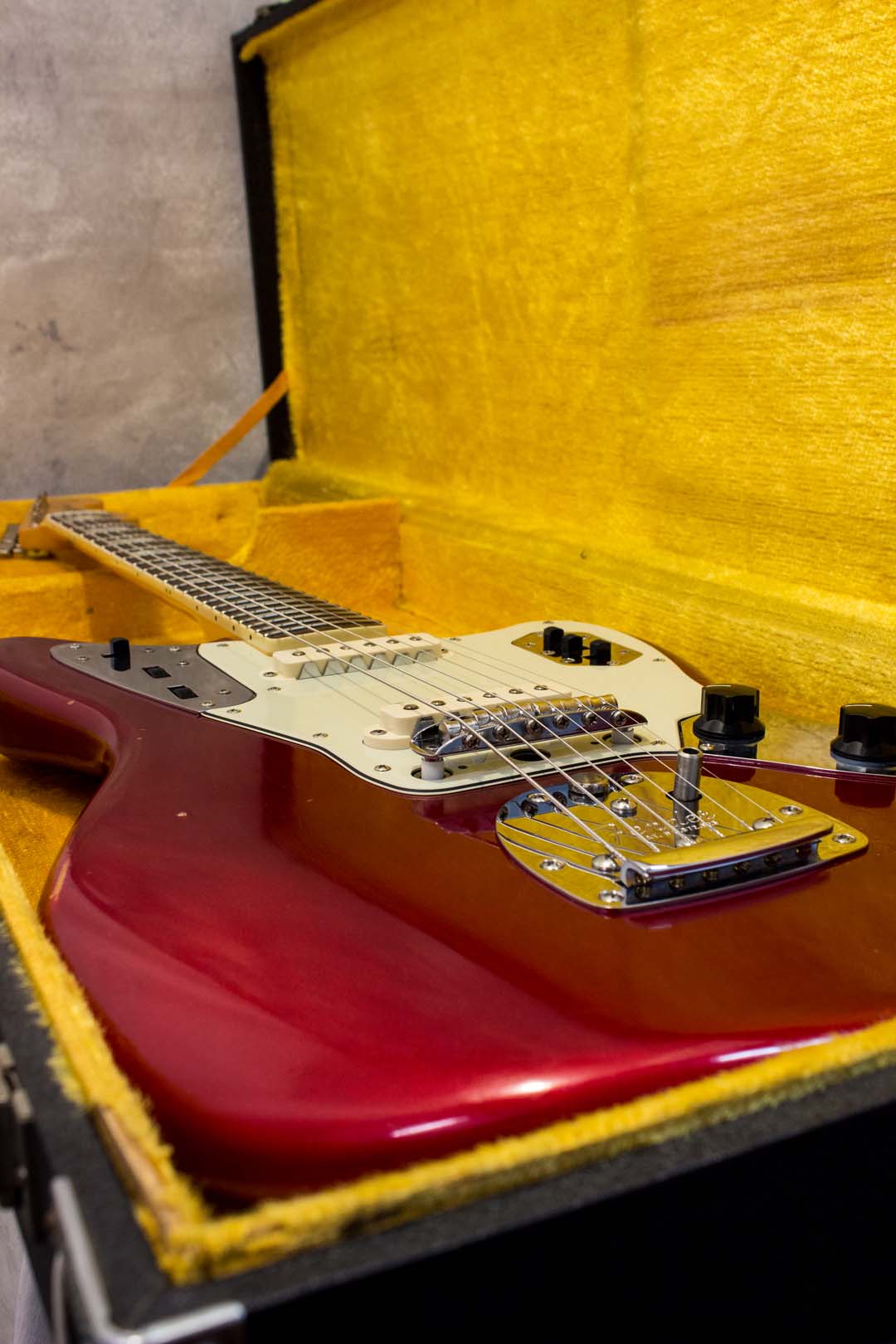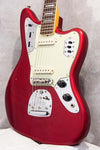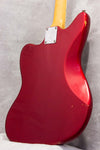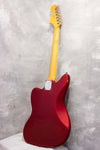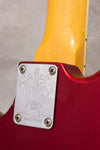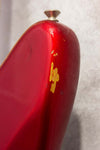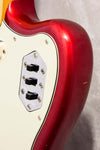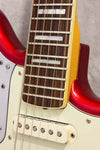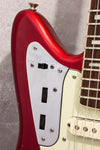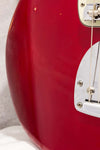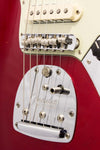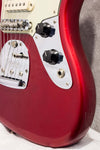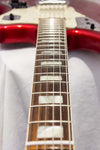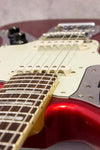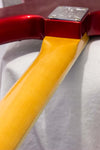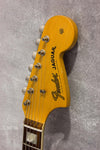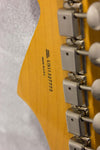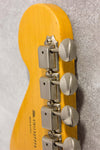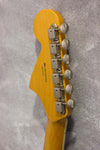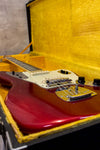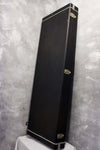 Fender 50th Anniversary Jag, candy apple red, made in Corona USA 2012. Well well well, here's a nice Jag! These were released as a one-year-only offering to commemorate fifty years since the Jag's glorious debut in 1962. You get some vintage Jag appointments: 24" scale, dual circuit electronics, offset vibrato, bridge cover, cool '66 style decals and bound board with blocks... tasty. You also get a few new ideas: hotter, bitier 'Hot Jaguar' single coil pickups, Mustang style single-slotted bridge and the 1 degree angled neck pocket to improve the bridge break angle. All that adds up beautifully: this sounds terrific. It's a little brighter with more chime and sparkle than a standard MIJ Jag, but it also has this particular thick, clear low end. The rhythm circuit is even darker than a standard Jag too, so there's a really nice contrast between when you flick to the lead circuit. The neck is super straight and feels great; it's an easy profile to enjoy and heaps of fun in the hands. The combo of big block inlays and binding with the plain headstock really make the candy apple red pop, and as a tasty bonus, you can see the gold undercoat peeping out in a few spots. Gorgeous! 

Model: Fender 50th Anniversary Jaguar 
Made: Corona USA, neck date 27 Jan 2012, (serial US11327773)
Finish: candy apple red (CAR), 3-ply mint green guard 
Body: alder
Neck: maple with rosewood board, 9.5" radius, 24" scale
Weight: 3.830kg
Mods: none
Pickup: Fender USA 'Hot Jaguar' single coil x2
Case: non-original hard case, original manual, bridge cover, trem arm and hang tags included

Cosmetic condition notes: minor finish wear. Headstock has some minor marks on the end and bottom edge. The neck is pretty clean and smooth in the hands; minor dimples on the back only. The back has a few marks: a dent on the top and bottom horn, dimples in the elbow area, a few marks around the edge some widespread scuffs around the body. The sides have a few little dimples around the whole body, but no major marks. The front has some rub wear in the elbow area, dimples on the top horn and near the tailpiece and some widespread light scuffs and surface scratches; nothing nasty though.Overall: good condition (7/10)

Playing condition notes: Action is low, neck is straight, intonation is good, truss rod works. Frets have minor wear; they're very even and playing well, 8/10 for fret life left. All electrics tested and working properly. Wearing fresh 11/49 Moonshiners strings.