(SOLD) Fender '62 Reissue Precision Bass Vintage White Relic 1999-02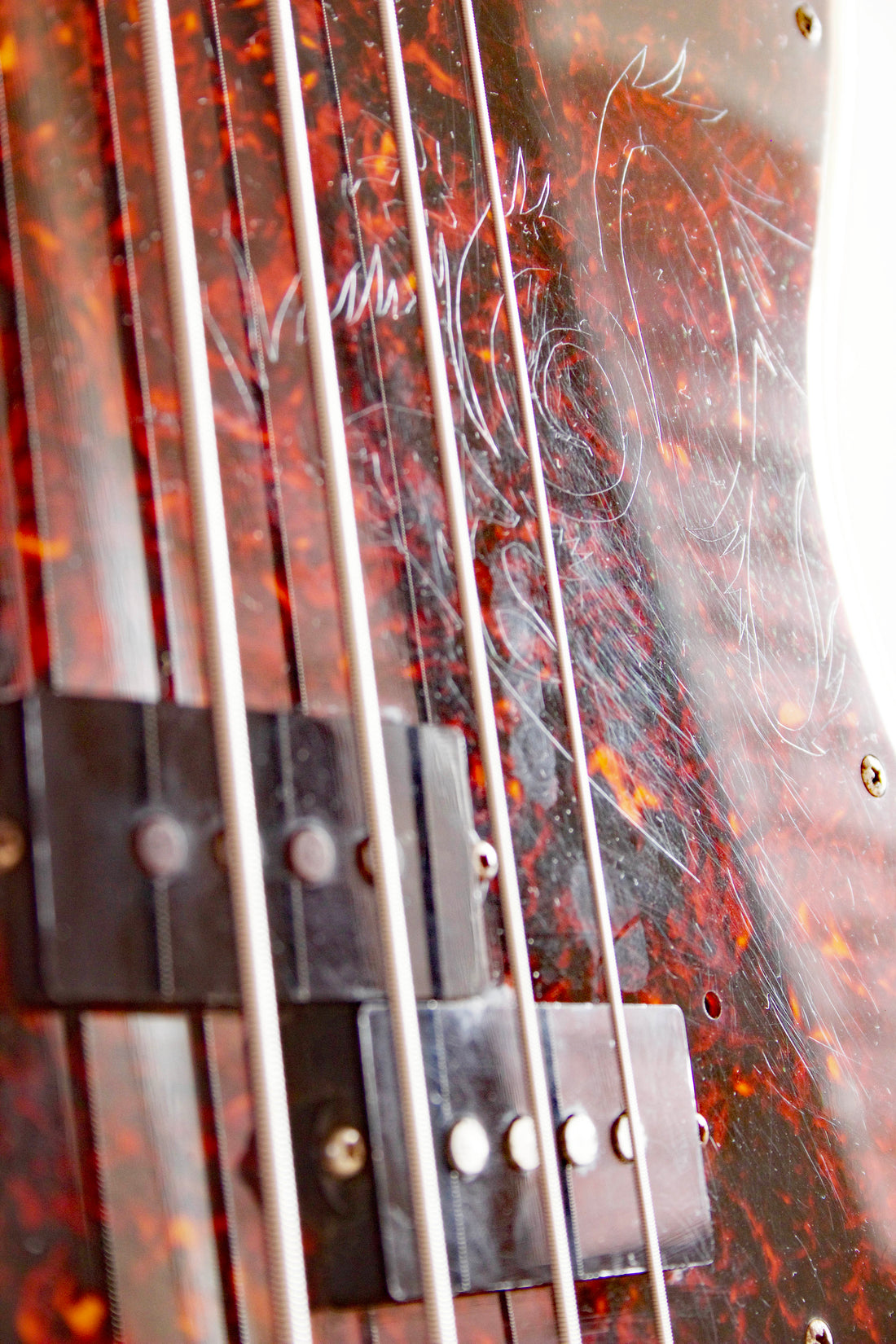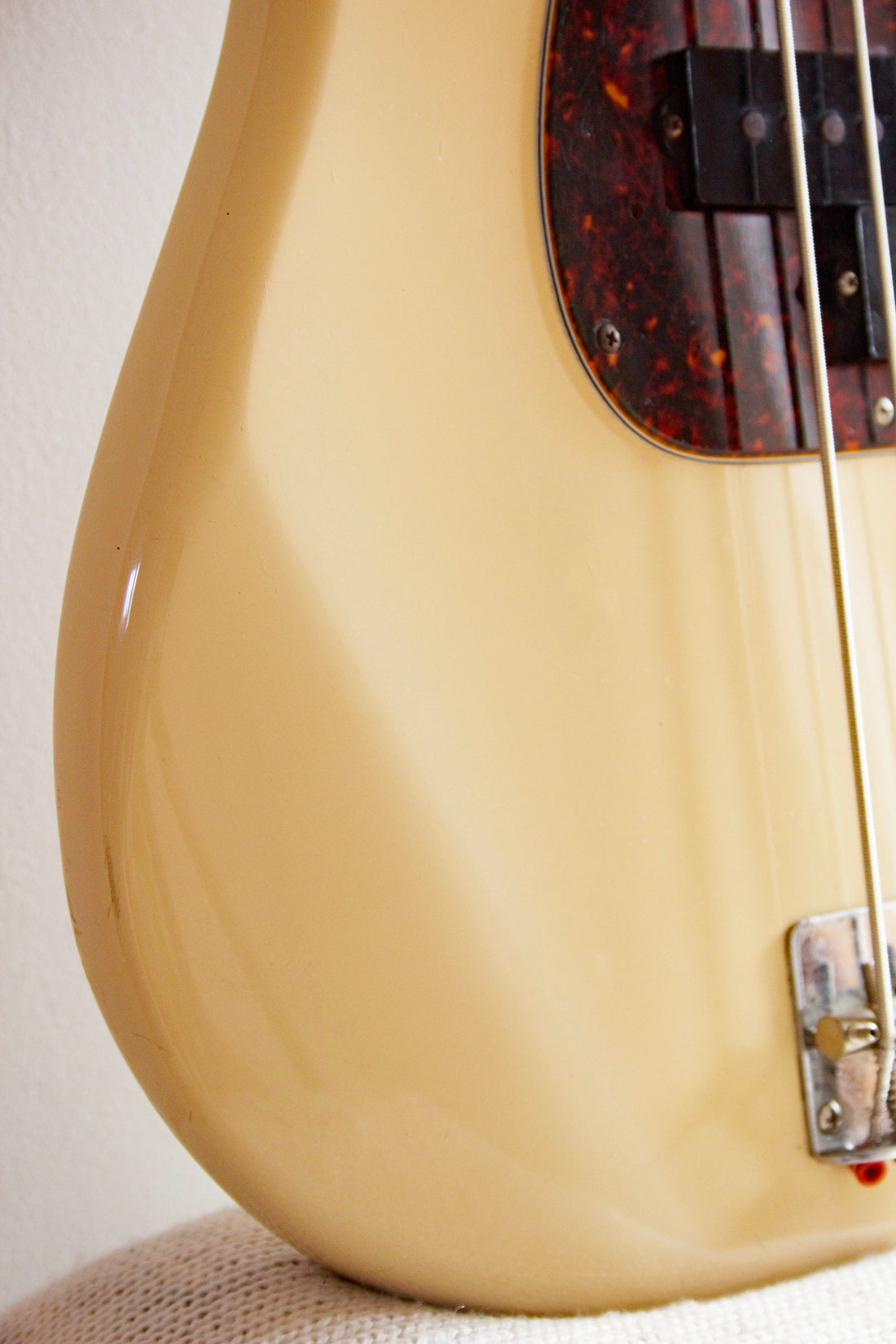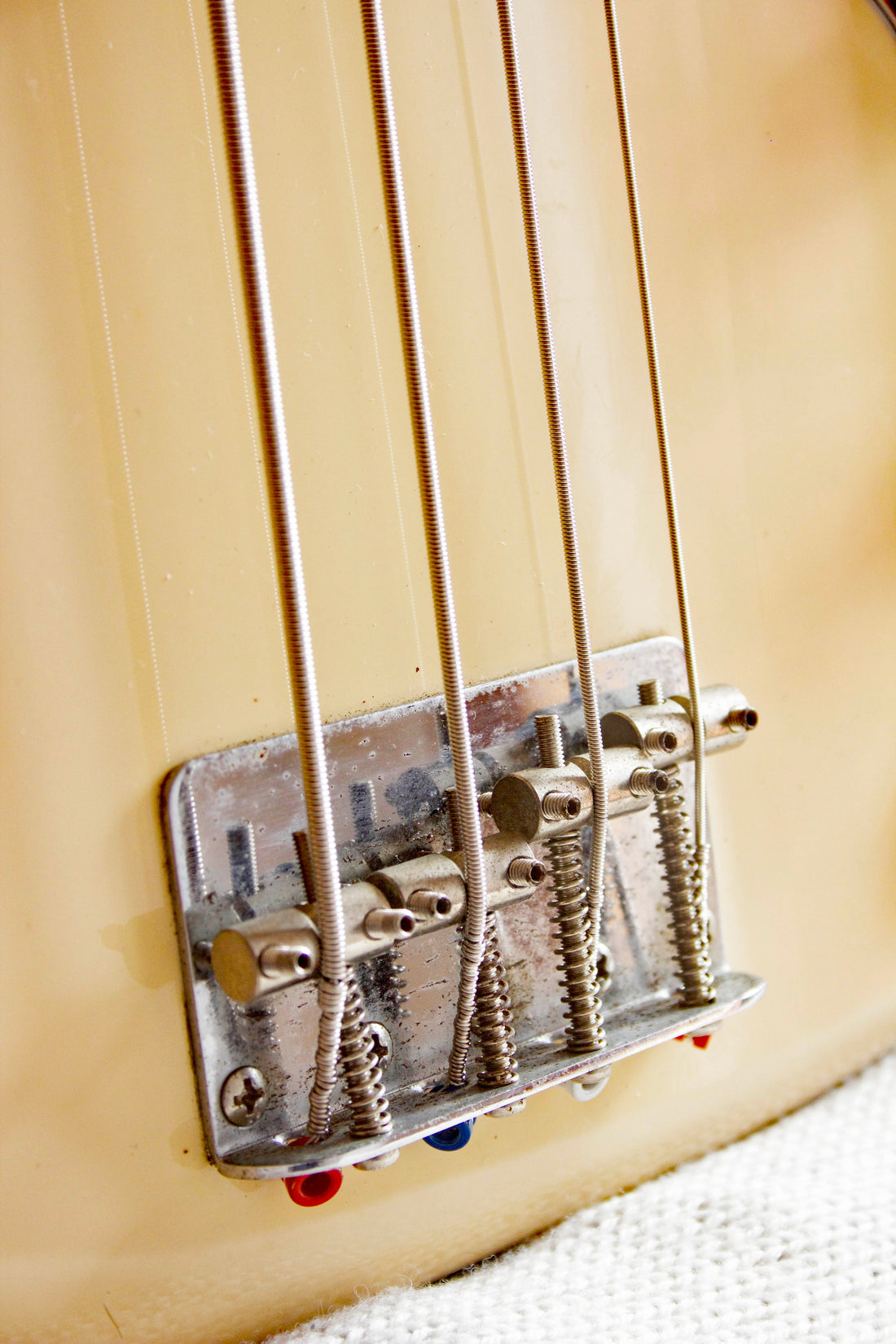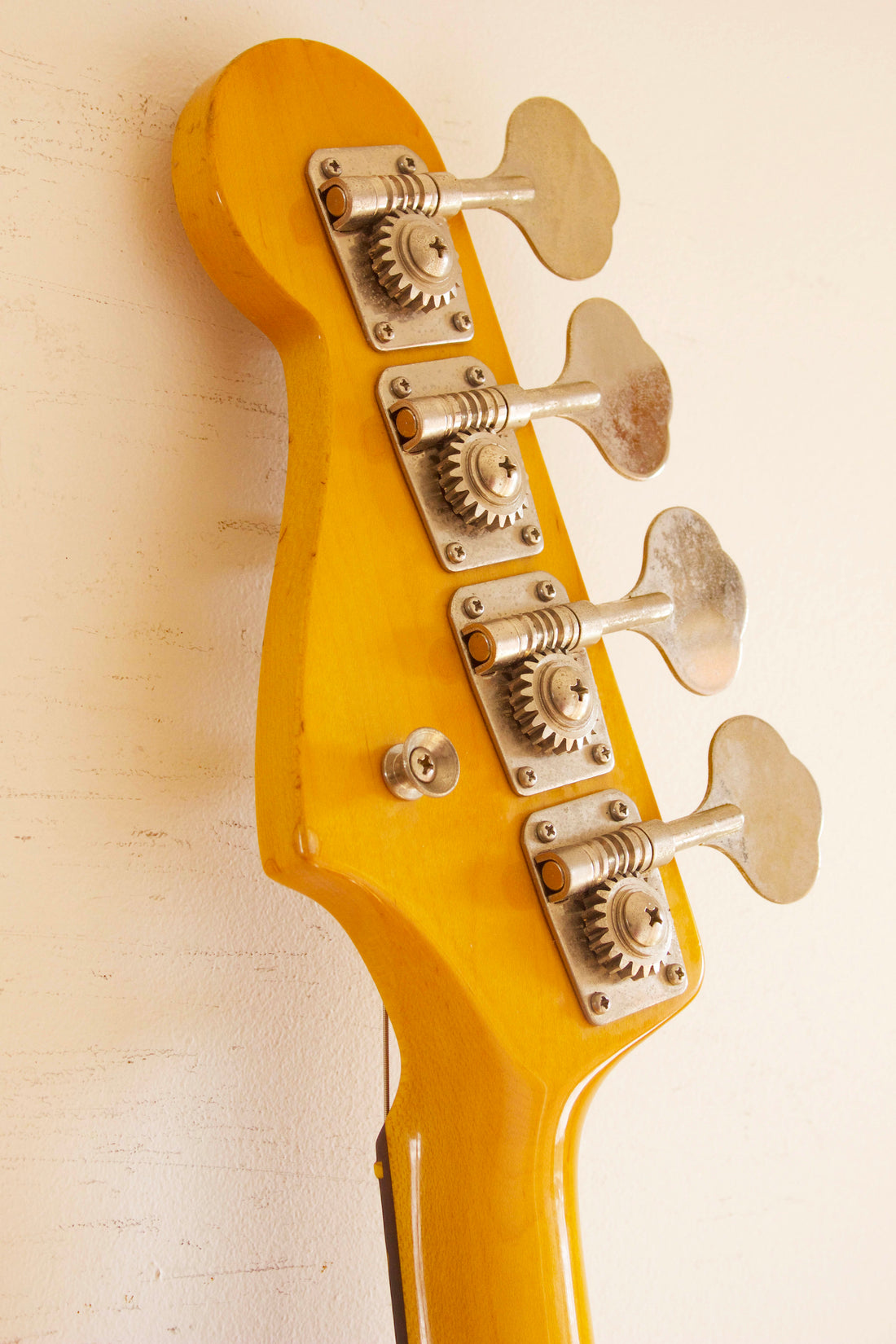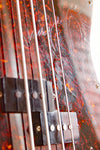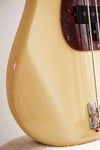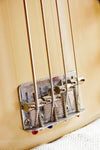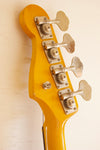 Fender P Bass, crafted in Japan 99-02, vintage white. This one has a bit of character! The pickguard has a very light and barely noticeable little etching of a dragon, it's a nice little homage to it's previous life. It also had a strange issue: a shallow split running long ways in the neck. Our local master luthier has done an exceptional job fixing the issue: it's been filled, sanded smooth and refinished, so while it's still visible, you can't feel it at all; that's why we pay Paul the big bucks! The vintage white finish has yellowed beautifully to a rich, buttery hue; it's one of those finishes that looks better and better with more miles on the clock. This delivers that classic P-magic: thump, warmth and roundness, all with a no-nonsense attitude that slots in anywhere. It's an absolute breeze to play, so pulling a fat sound is easy; you're never wrestling with it. This is a charismatic little gig machine, you will get along famously.

Model: Fender Precision Bass '62 Reissue, PB62-53
Made: Japan, 1999-02 (serial P080345)
Finish: vintage white (VWH), 3-ply red tort guard
Body: basswood
Neck: maple with rosewood board, dot inlays
Weight: 3.9kg
Mods: none
Pickup: Fender Japan Vintage PB Single
Case: none

Cosmetic condition notes: minor finish wear. The most significant thing is a repaired split in the neck. It's a professional job, so it's been filled and re-finished and isn't noticeable at all in the hands, so it's stable and insignificant. There's also a very light etching of a dragon in the pickguard, you can only see it when the light hits it just right. Aside from that, there's some minor scuff marks around the sides and some minor dimples and scratches around the body. Overall: good condition (7/10)

Playing condition notes: Action is low, neck is straight, intonation is good, truss rod works. Note the repairs as listed above. All electrics tested and working properly. Frets look good, minor wear only, 8/10. Set up with fresh 45/105s.