(SOLD) Fender '62 Reissue Stratocaster Texas Specials Ocean Turquoise Metallic 1993/4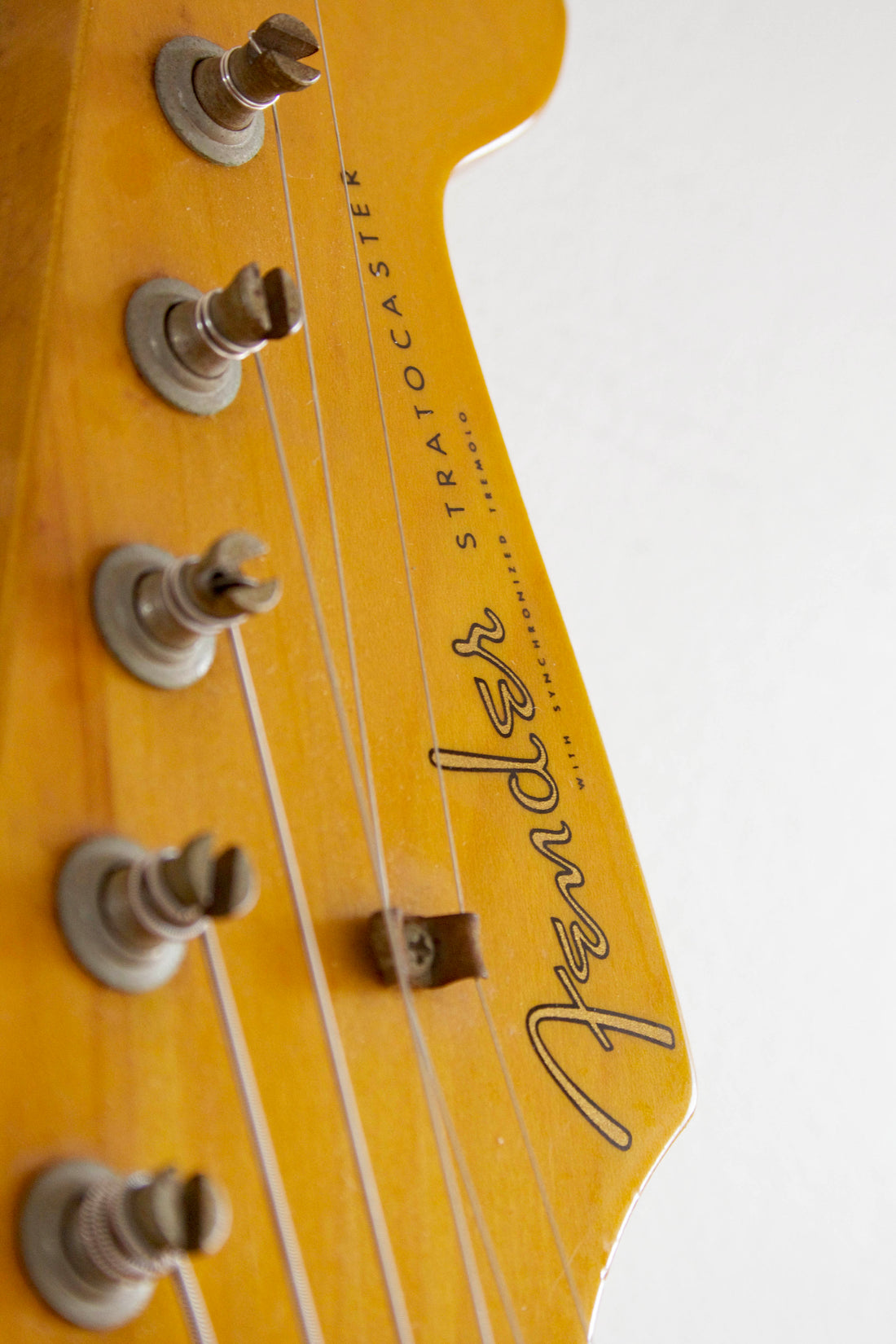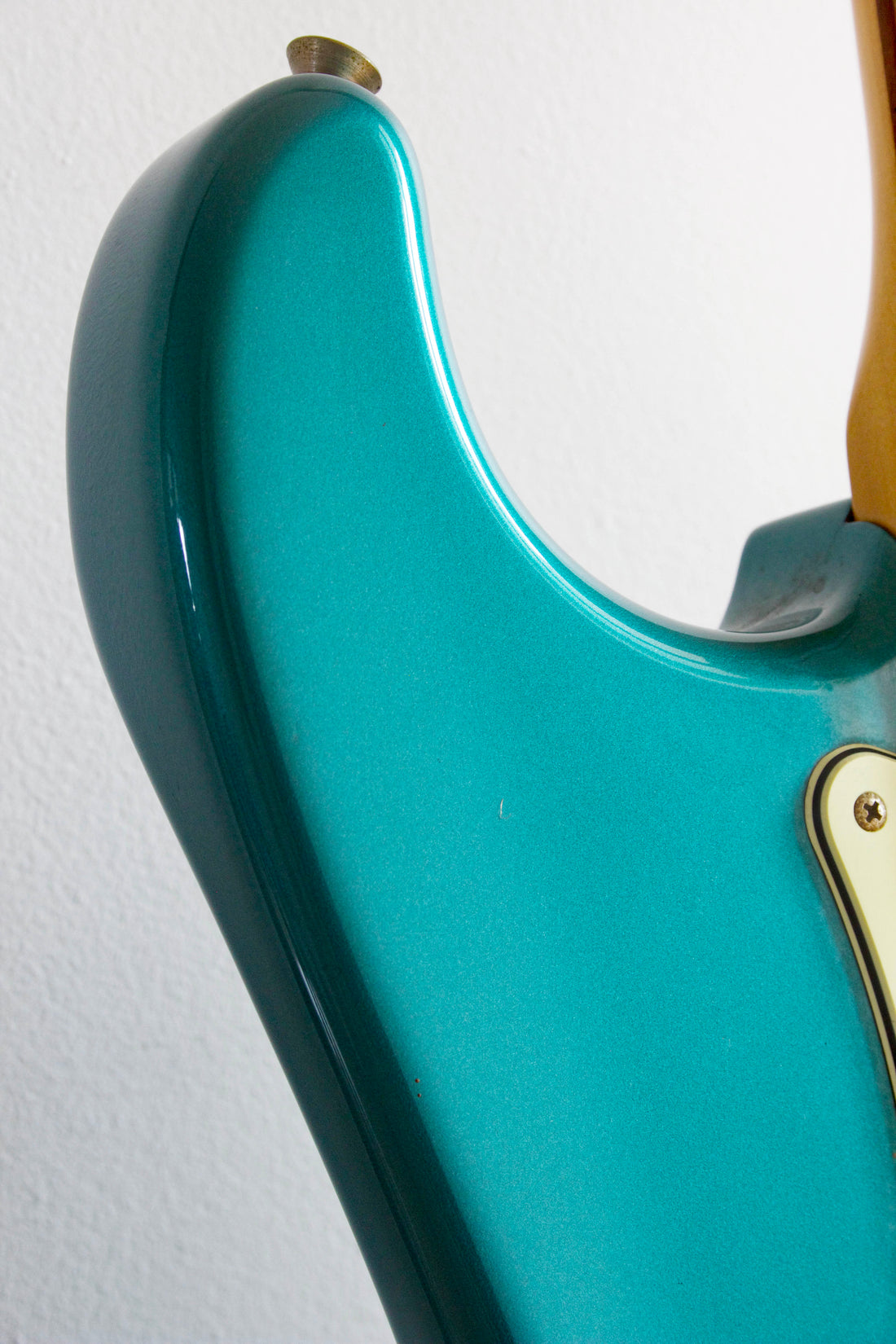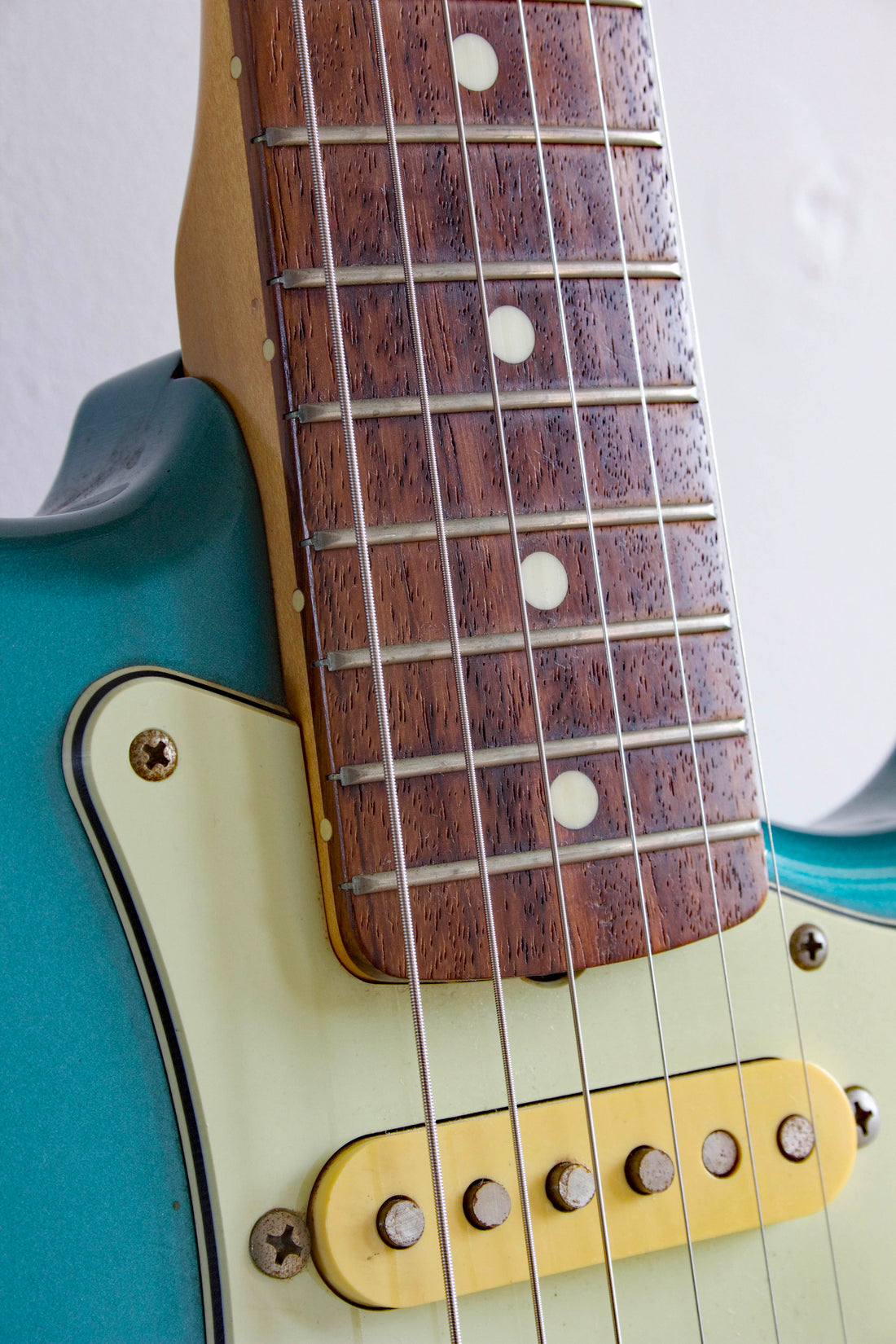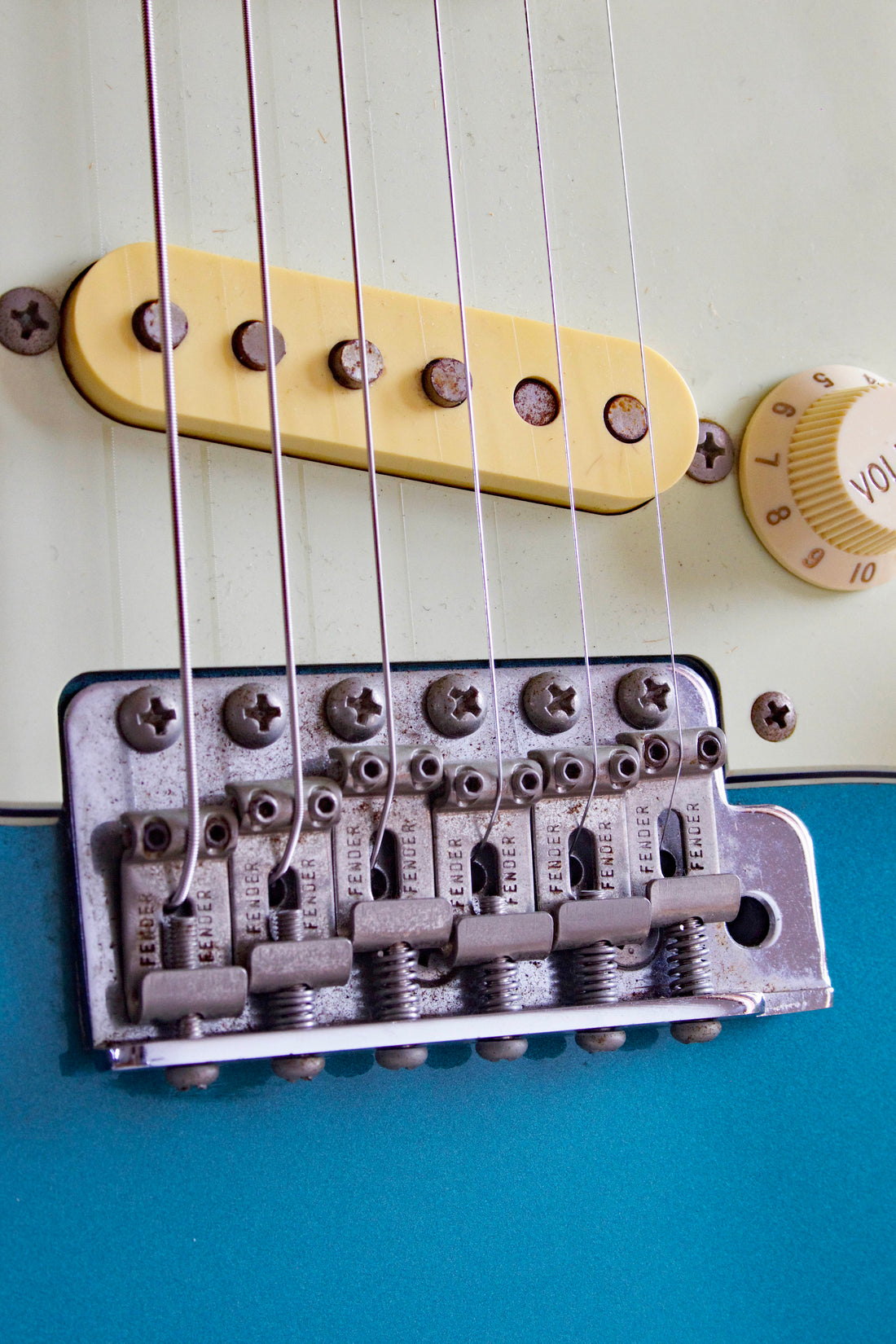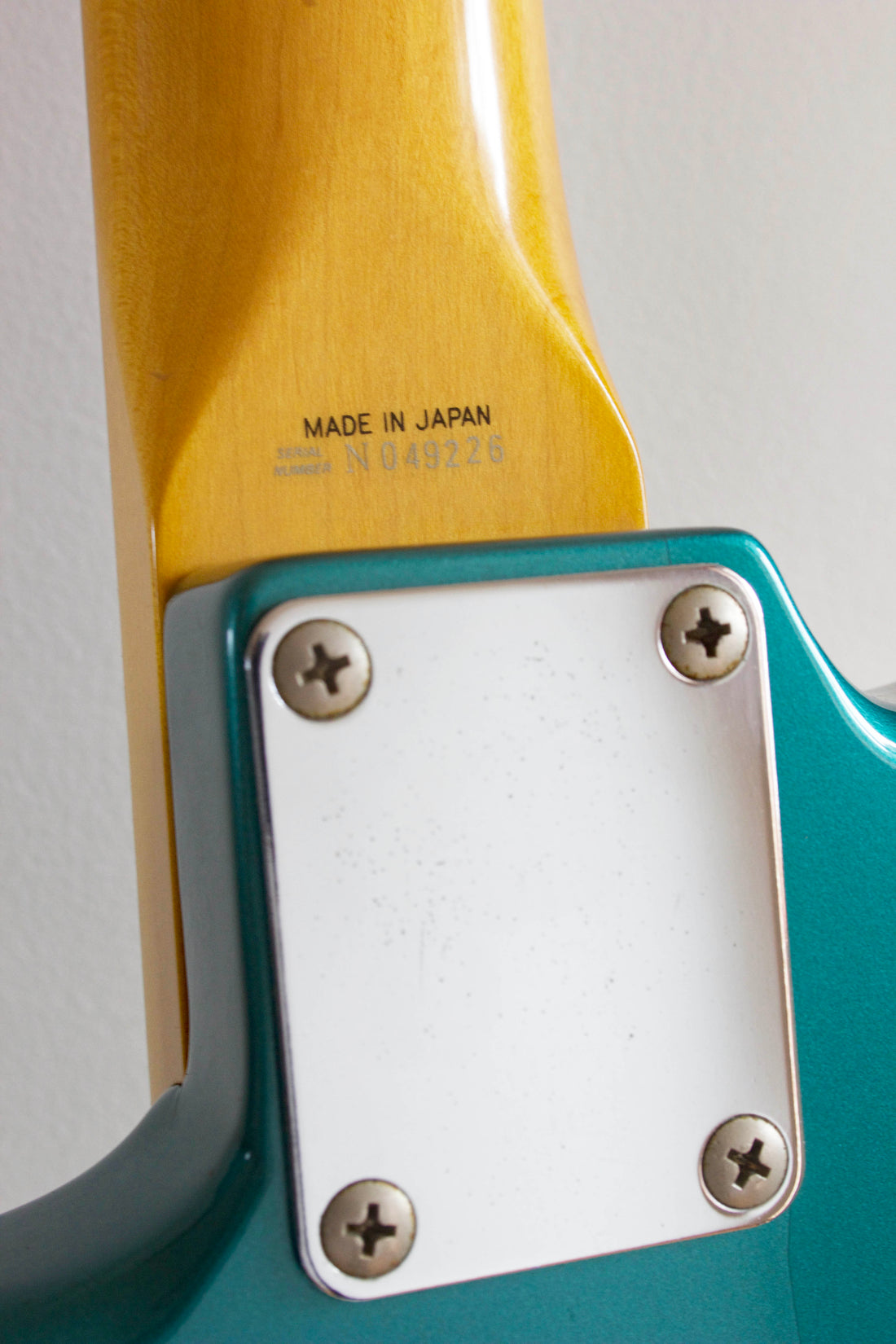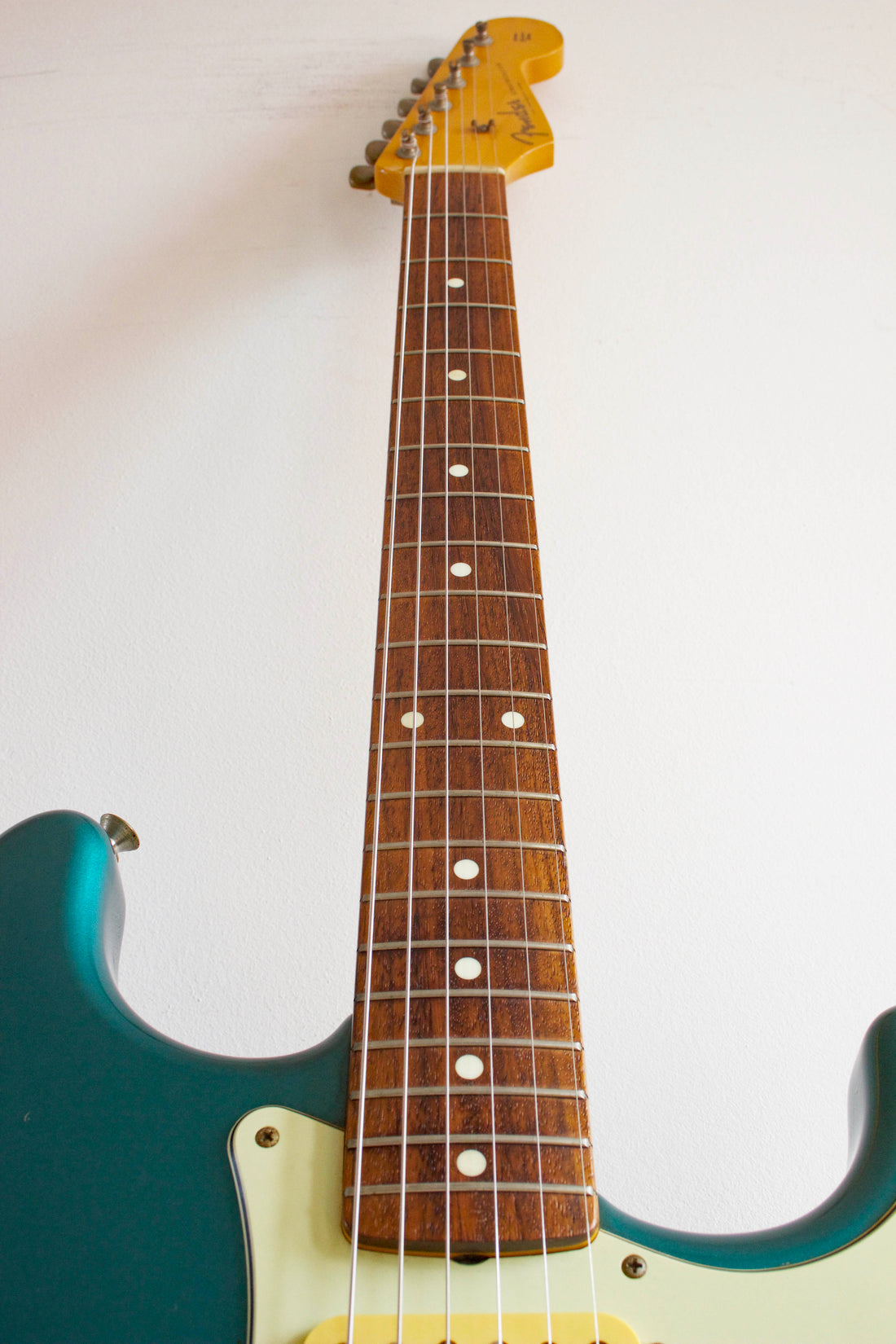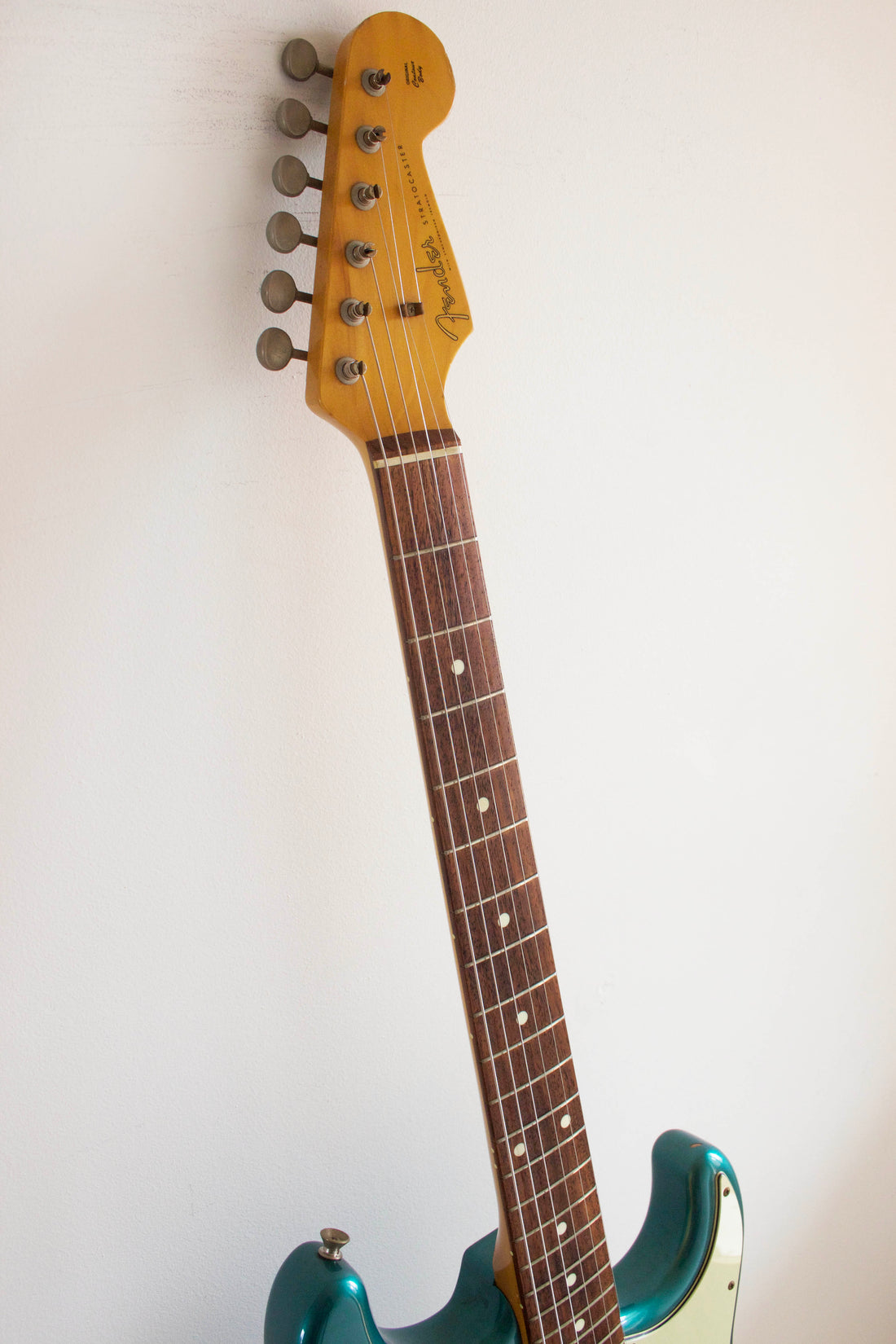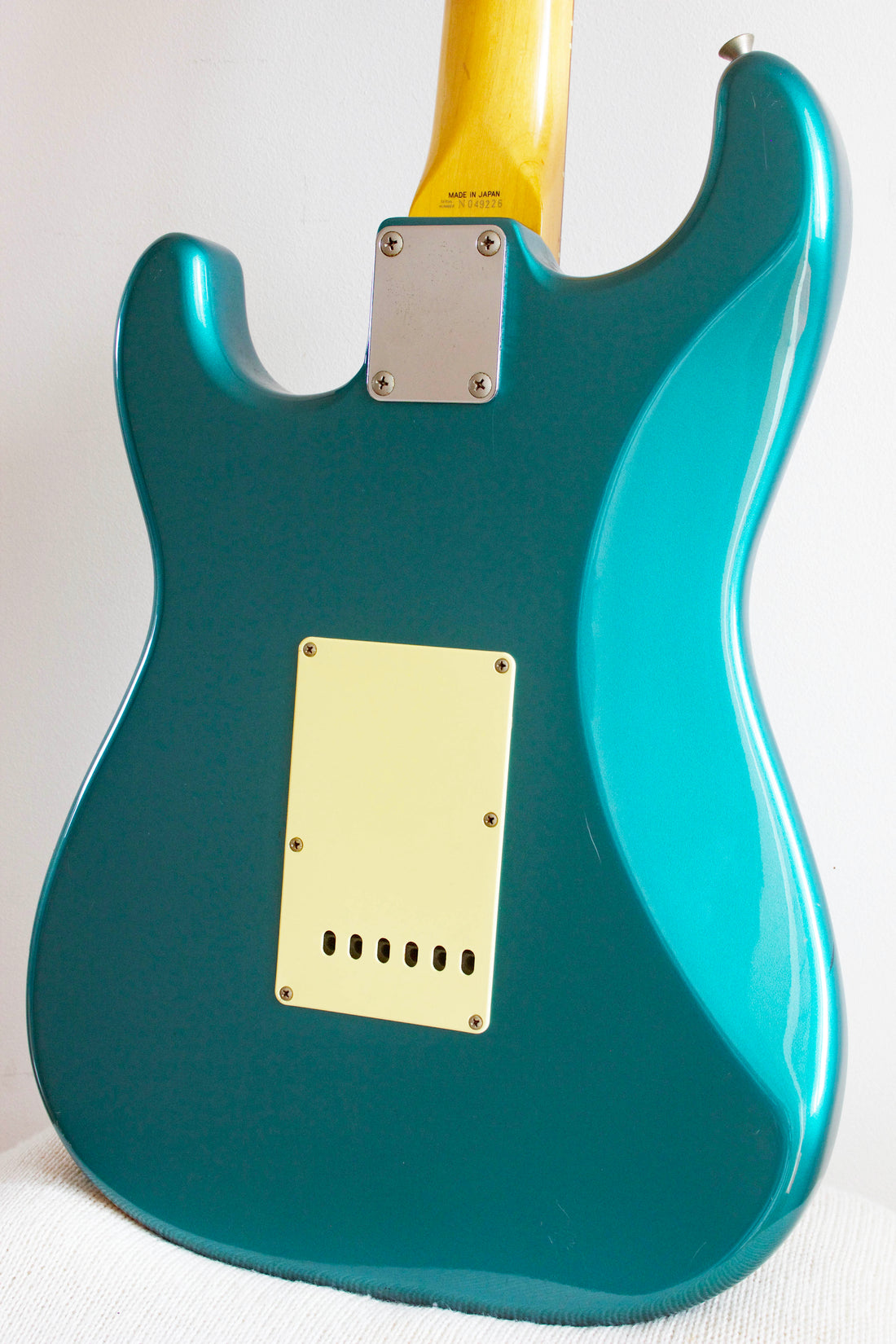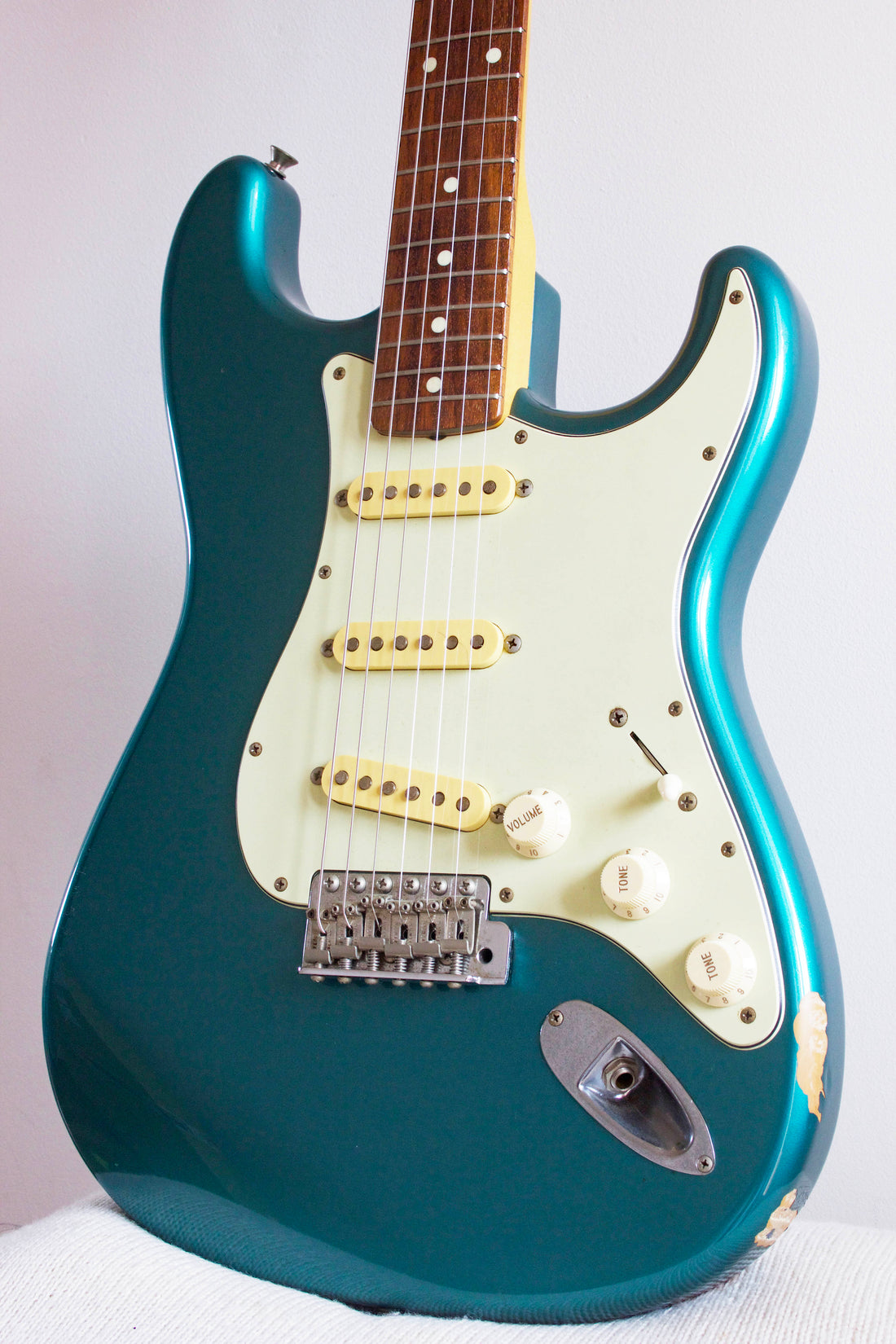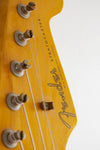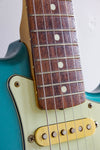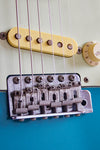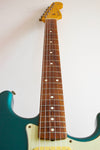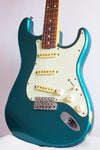 Fender '62 Strat, made in Japan 1993/4, ocean turquoise metallic. Looking through the 1993/4 Fender Japan catalogs, you won't see a model with Texas Specials in OTM finish; the neck pocket of this beauty reveals the red 'ORDER' stamp denoting this as special customer order. It's a truly stunning finish; especially with 23+ years of yellowing and play wear... the smoky hardware and golden-syrup maple headstock really make the deep green pop. It's got a few marks to show it's got history, but it's in pretty good shape. The slim neck features a typical sixties profile, it's instantly familiar and very cooperative. This has that tasty hot-Strat tone; the Texas Special pickups don't ship on any catalog models from this era, and they deliver the creamy crunch that's perfect for blues and rock by the bucketload. The alder body and rosewood slab board work beautifully together to bring depth and flavour to the classic 'twang'. Strats are the best, and this is a good one!
Model: Fender Stratocaster, '62 Reissue (ST62, order made)
Made: Japan, Fujigen Plant, 1993-1994 (serial N049226)
Finish: ocean turquoise mettalic (OTM), 3-ply mint guard
Body: alder 
Neck: maple with rosewood board, dot inlays
Mods: none
Neck, middle and bridge pickup: Fender USA Texas Specials
Case: none
Cosmetic condition notes: moderate finish wear. The most significant marks are the chips on the side around the input jack area. There's also finish chips behind the rear strap pin and on the edge of the neck pocket. There's a ding on the end of the headstock and a few other minor marks around the body, nothing dramatic. Overall: good condition (7/10)

Playing condition notes: Neck is straight, action is low, intonation is good, truss rod works. All electronics tested and working properly. Frets have been a little wear, heaps of life left in them, 7/10. Lovely!