(SOLD) Fender Amercian Special Jazzmaster Sunburst 2013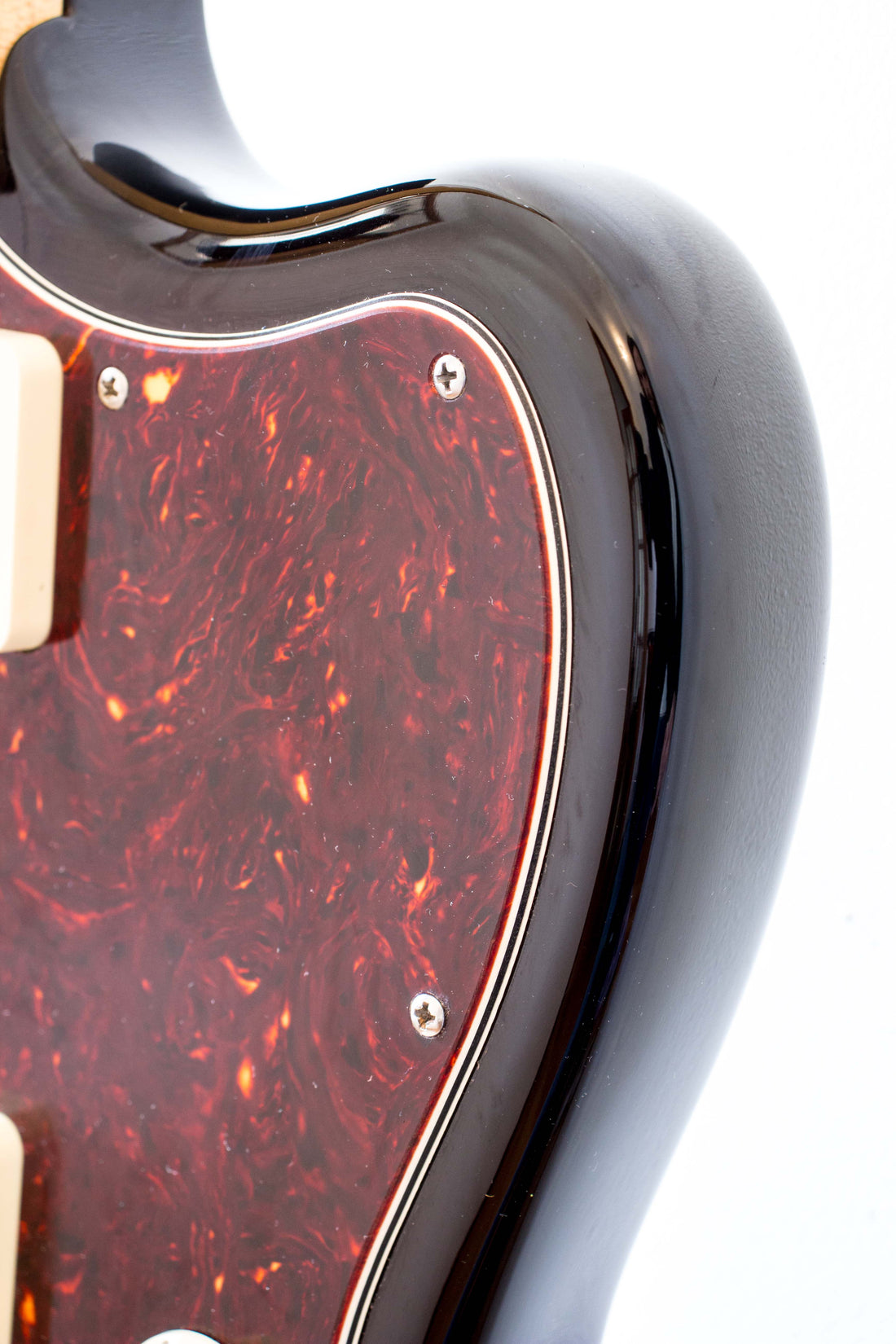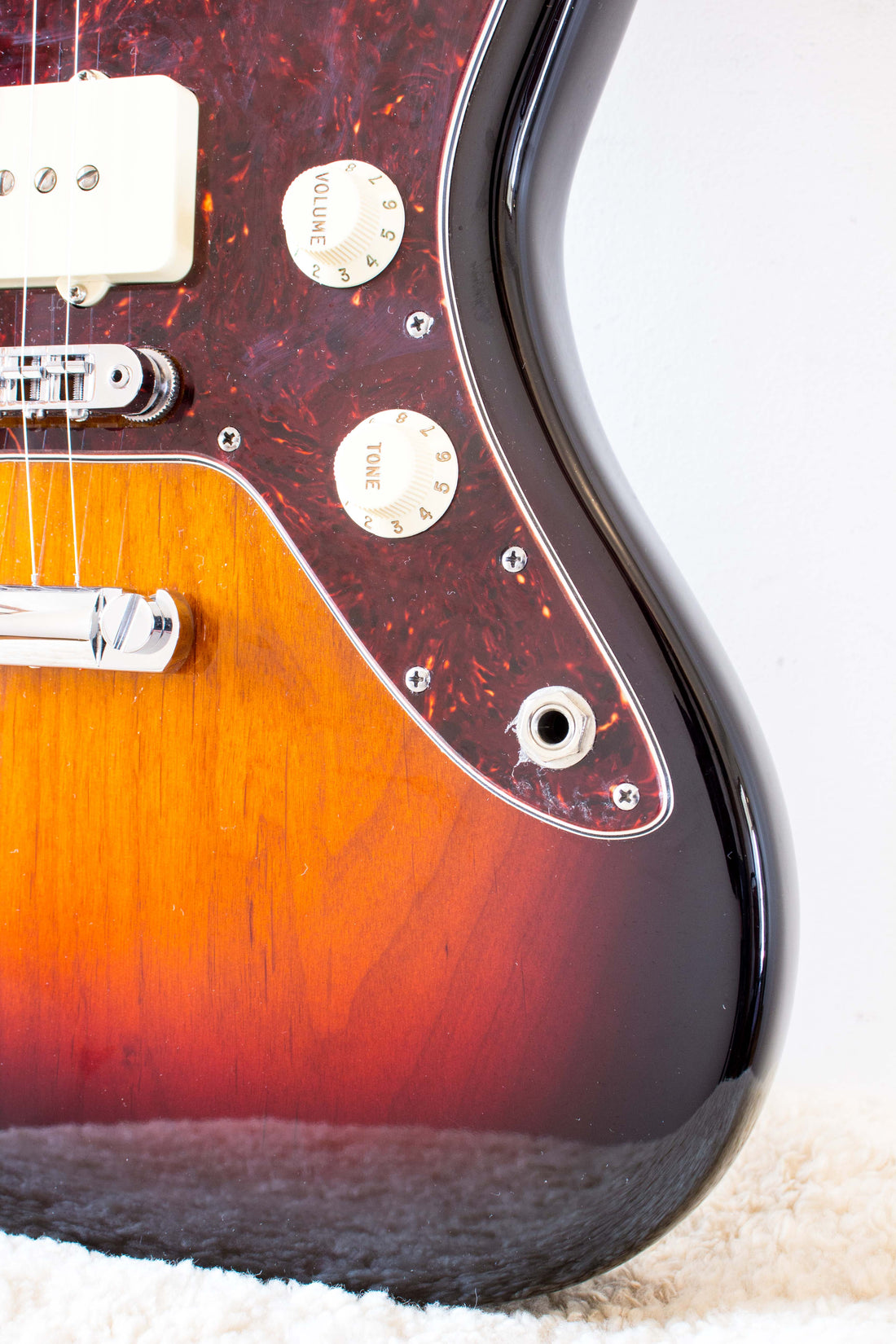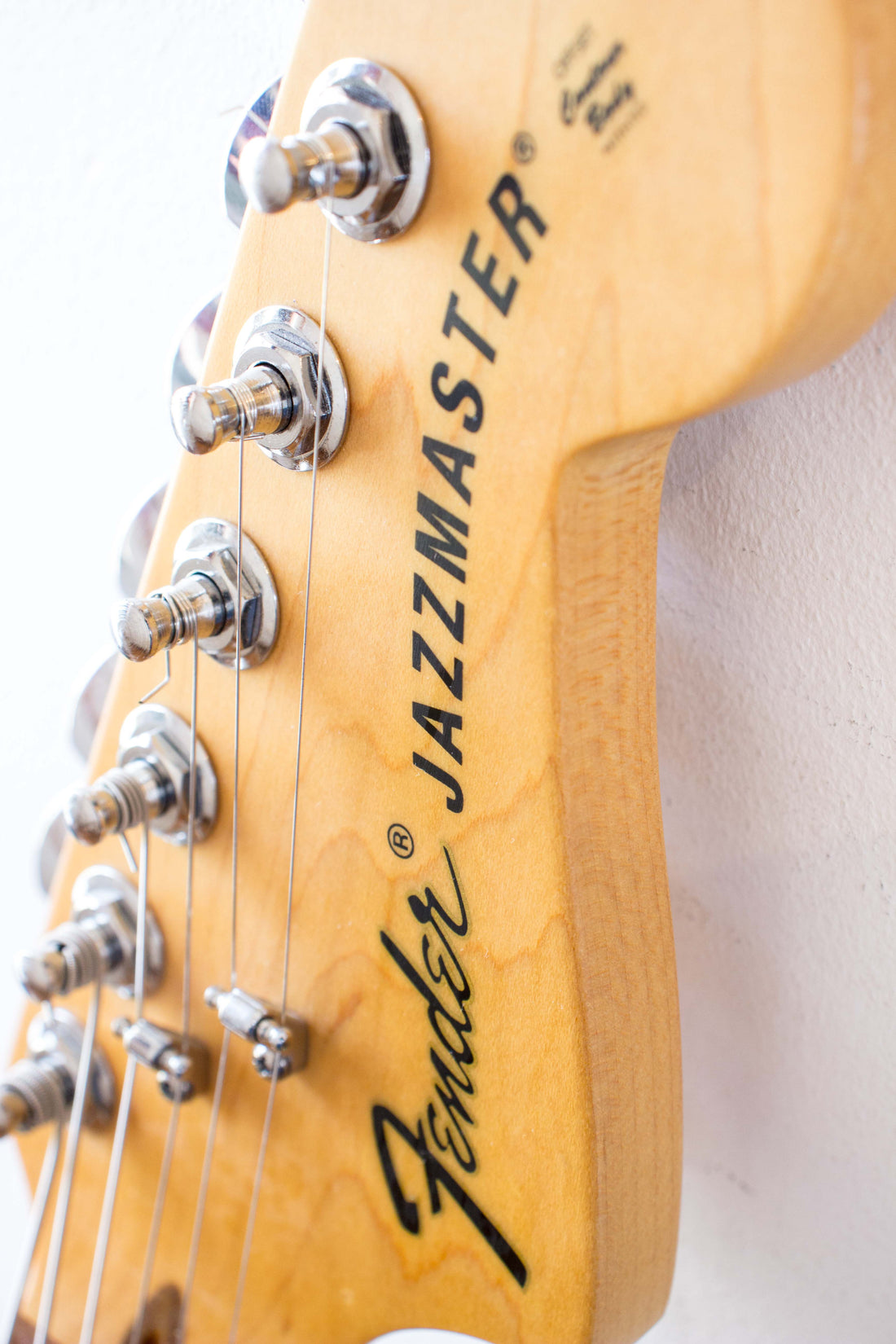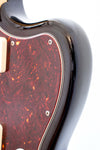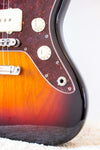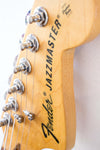 Fender American Special Jazzmaster, sunburst, made in California in 2013. The sleek lines of the Jazzmaster have won many hearts: this is a very pretty guitar. The sunburst/tort/rosewood combo never goes out of style, it's as classic as is gets. These models didn't feel the need to be a strict reissue of the 60s models, so you get some practical appointments that'll keep you playing riffs instead of wrestling. The Adjustomatic bridge and stop tail piece would look at home on a Les Paul; they offer greater tuning stability and a cleaner attack and sustain than offset tremolo. The pickups are also humbuckers, housed in the standard JM-size covers. They're a low output, open sounding pickup with heaps of warmth, and there's still some of that signature JM ping on offer, but without the extra noise in the background. The neck is a modern-C profile with a 9.5" radius board; it's easy to get along with and the satin finish makes moving around easy. As-is, this is a straight up pragmatic gig machine with a heap of class. Alternately, mod it with a Duesenberg Les Trem and a set of fancy pickups and really get your offset party started. Either way, you're gonna have a good time!

Model: Fender American Special Jazzmaster
Made: USA, Corona plant, 2013 (serial US13135775)
Finish: 3-tone sunburst (3TS),  3-ply tort guard
Body: alder
Neck: maple with rosewood board, 7.25" radius, 25.5" scale
Weight: 3.865kg
Mods: none
Pickup: Fender USA Jazzmaster Special humbucking pickups
Case: SKB deluxe hardcase, non-original, some faded stencil marks but excellent quality and very good condition

Cosmetic condition notes: minor finish wear. There's some minor marks on the end and back of the headstock. The neck is pretty clean, just some glossing from play. The back has no major marks, just some very light scratches in the middle and along the body carve, where there is also a miniscule chip. The sides are pretty clean, very light/minor scuff marks only. The front is also tidy, just some minor dimples behind the bridge and some rub wear on the guard. Overall: very good condition (8/10)

Playing condition notes: Action is low, neck is straight, intonation is good, truss rod works. All electrics tested and working properly. Frets have some minor wear only, 8/10 for life left. Wearing fresh 11/49s.