(SOLD) Fender American Special Precision Bass Sunburst 2011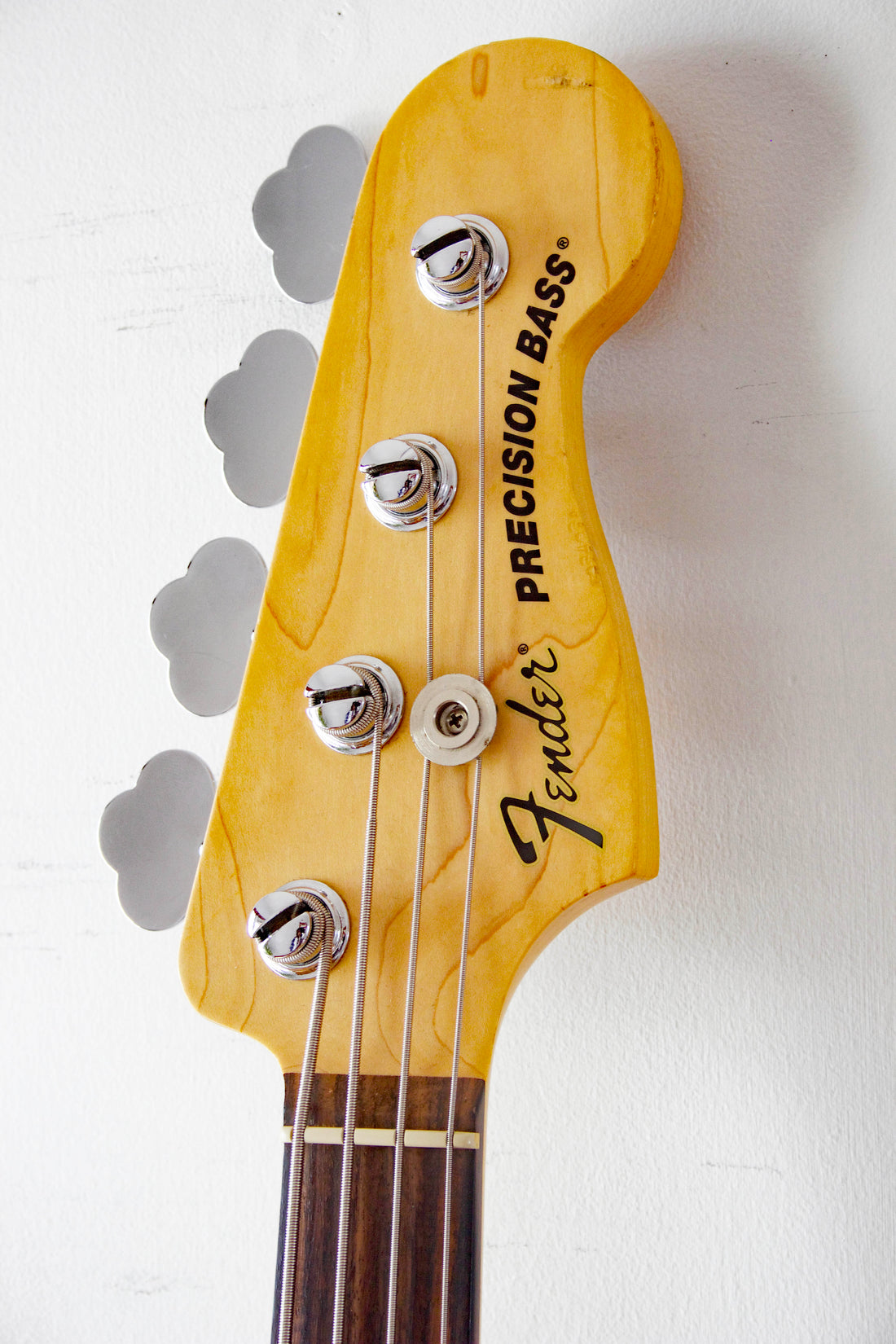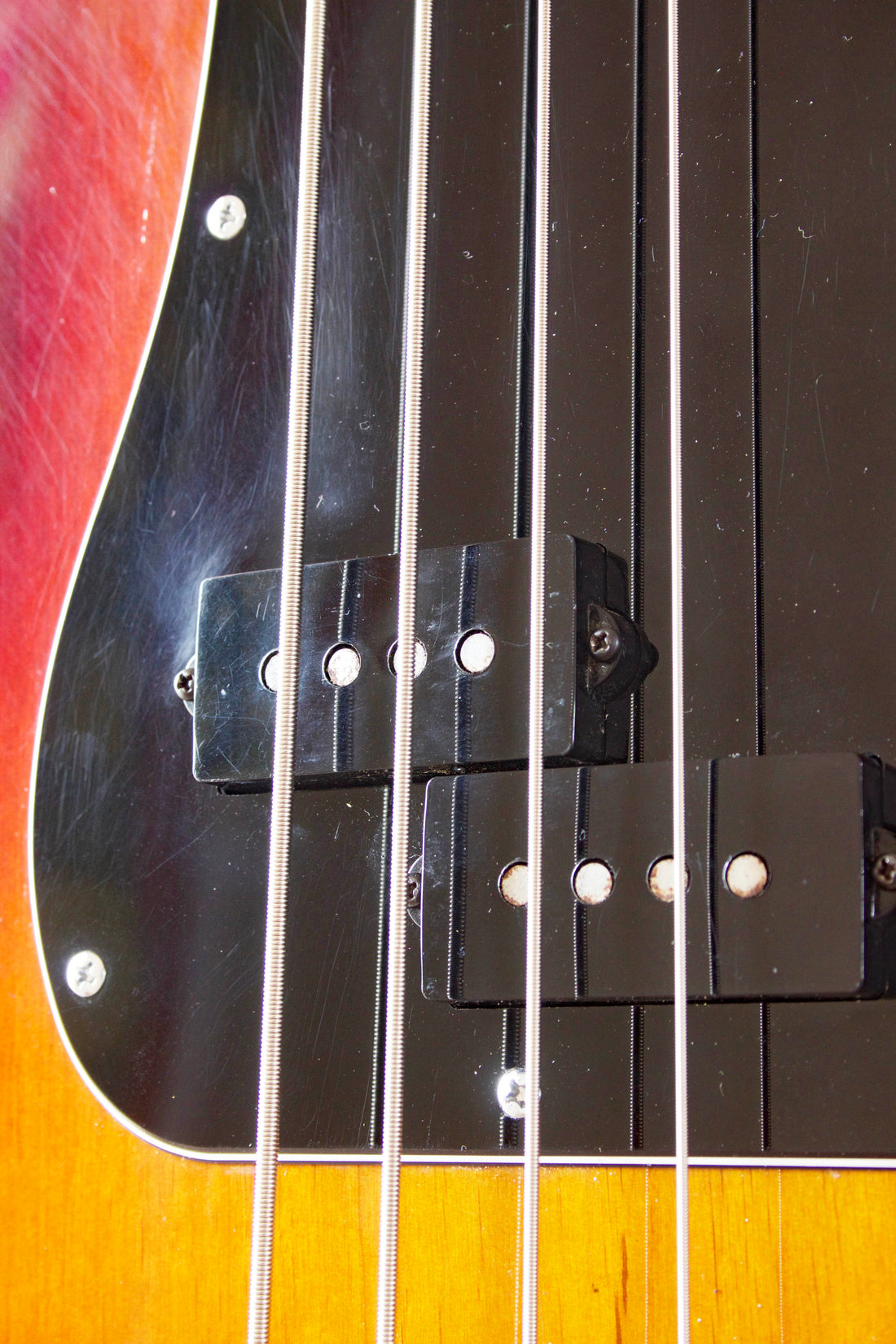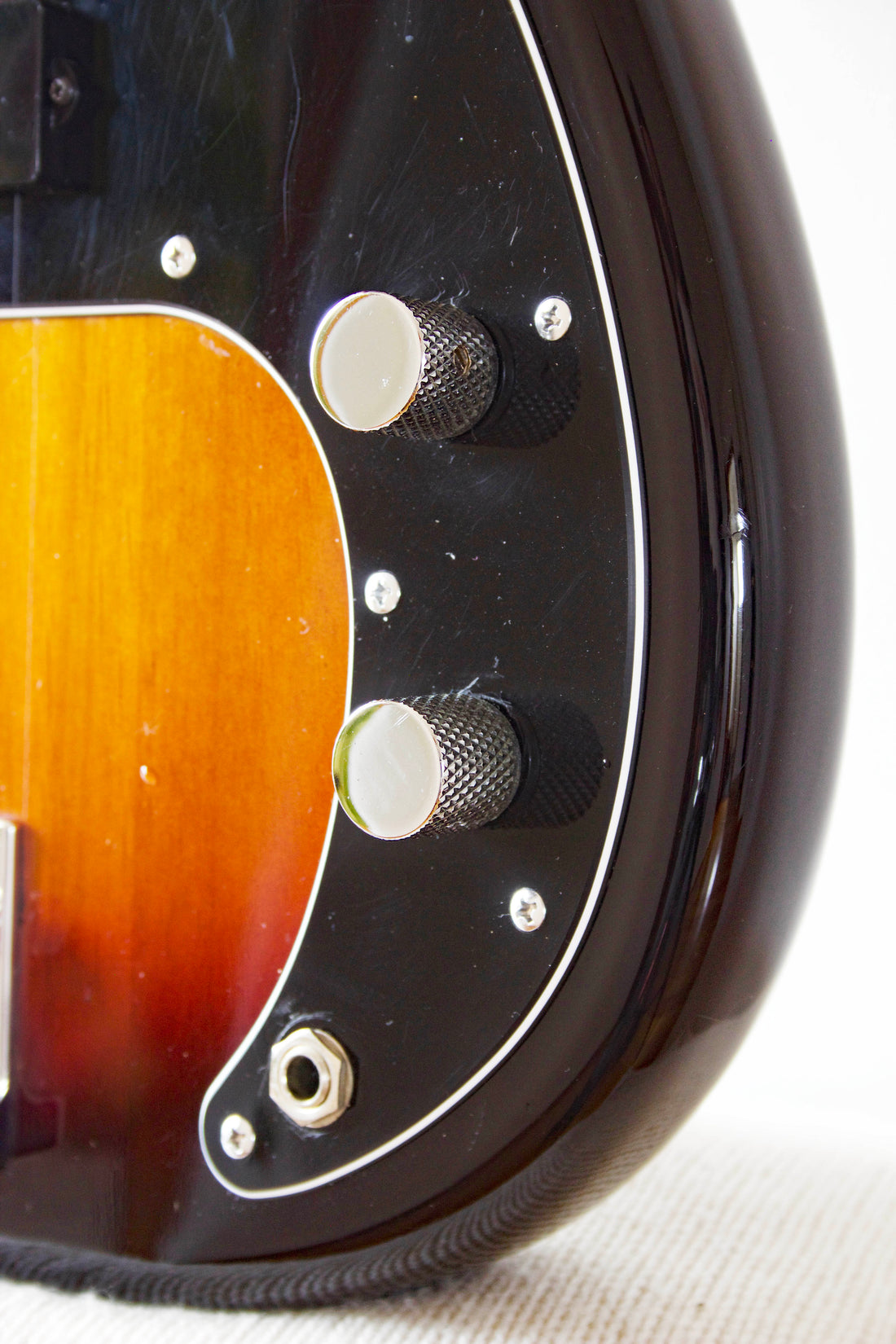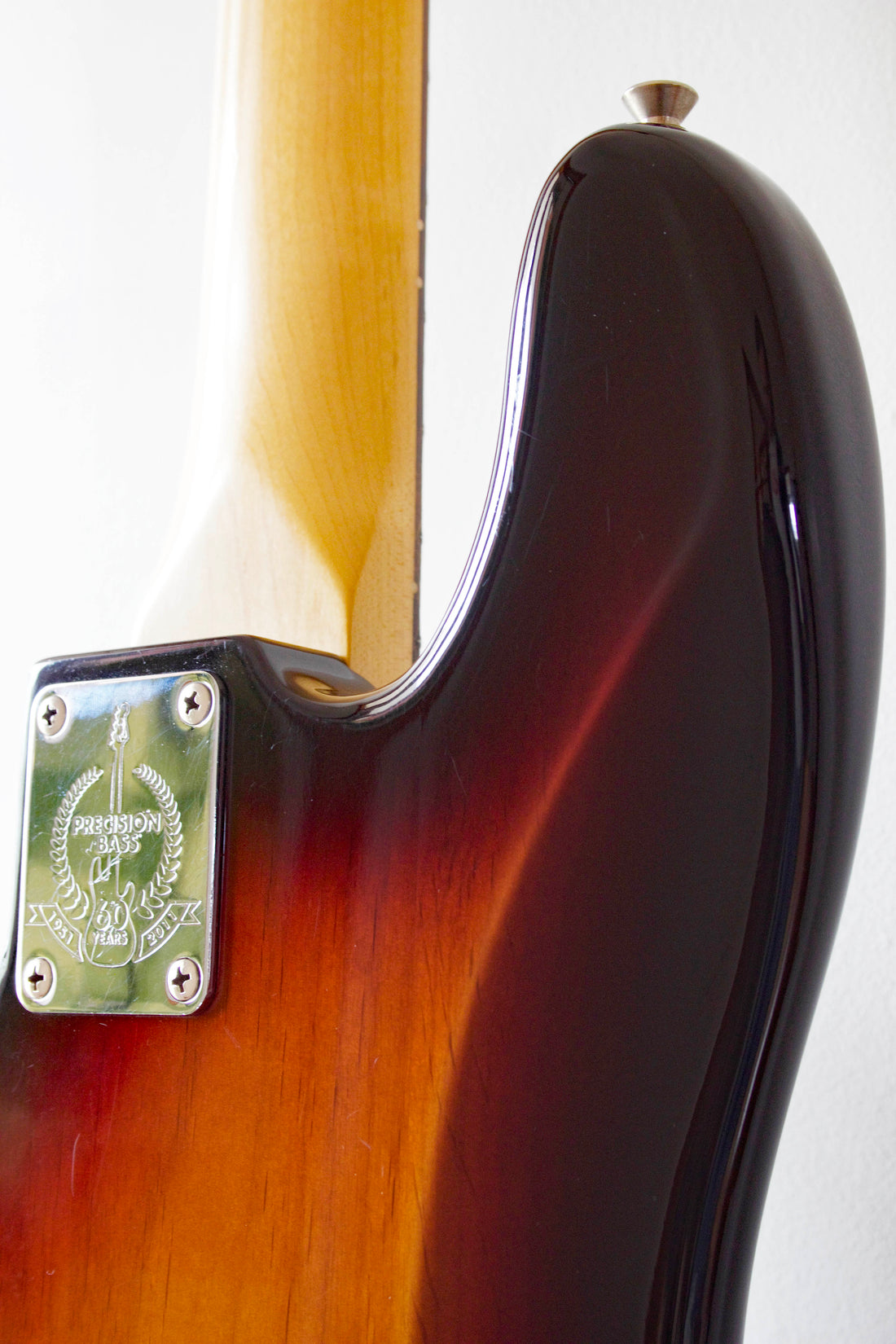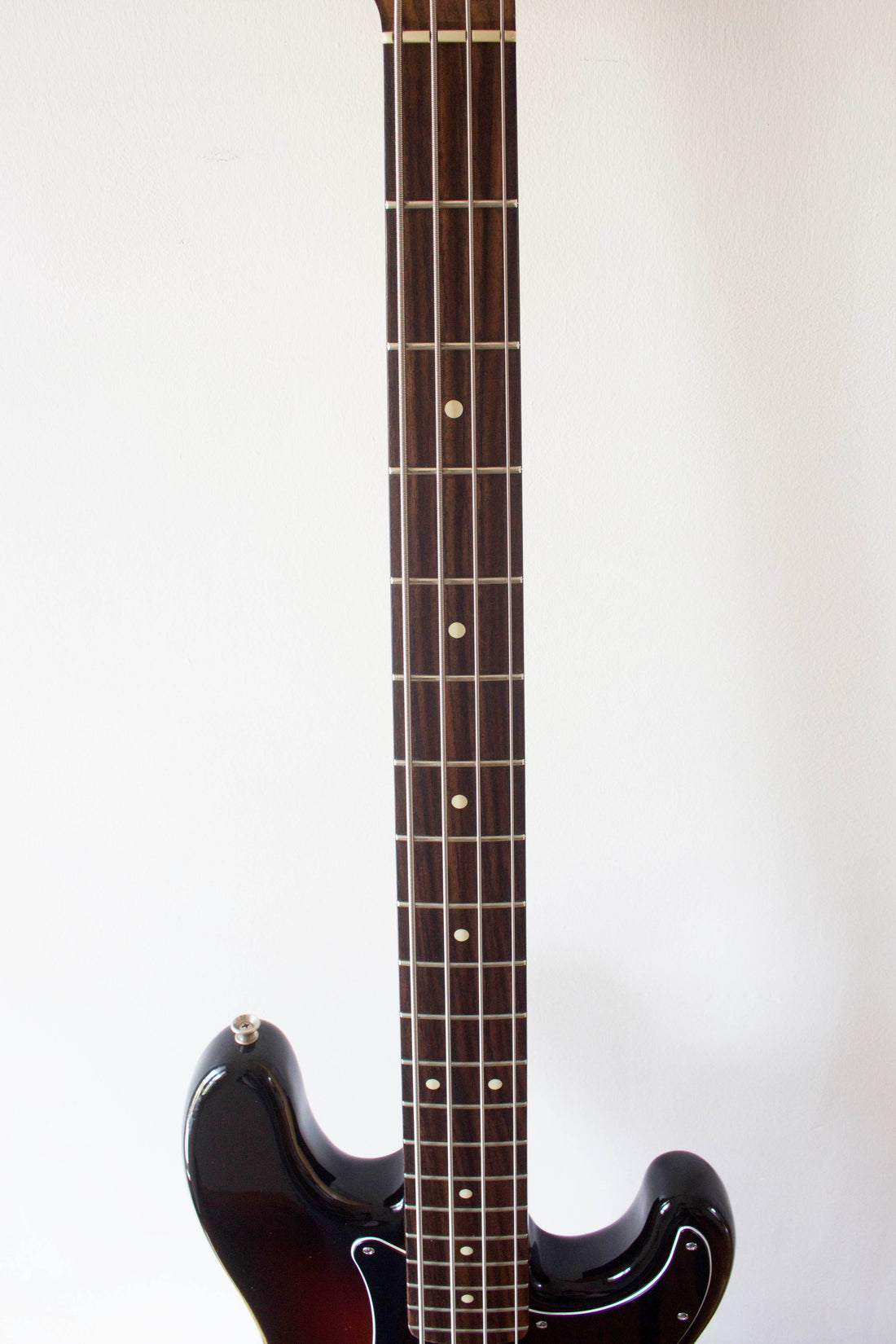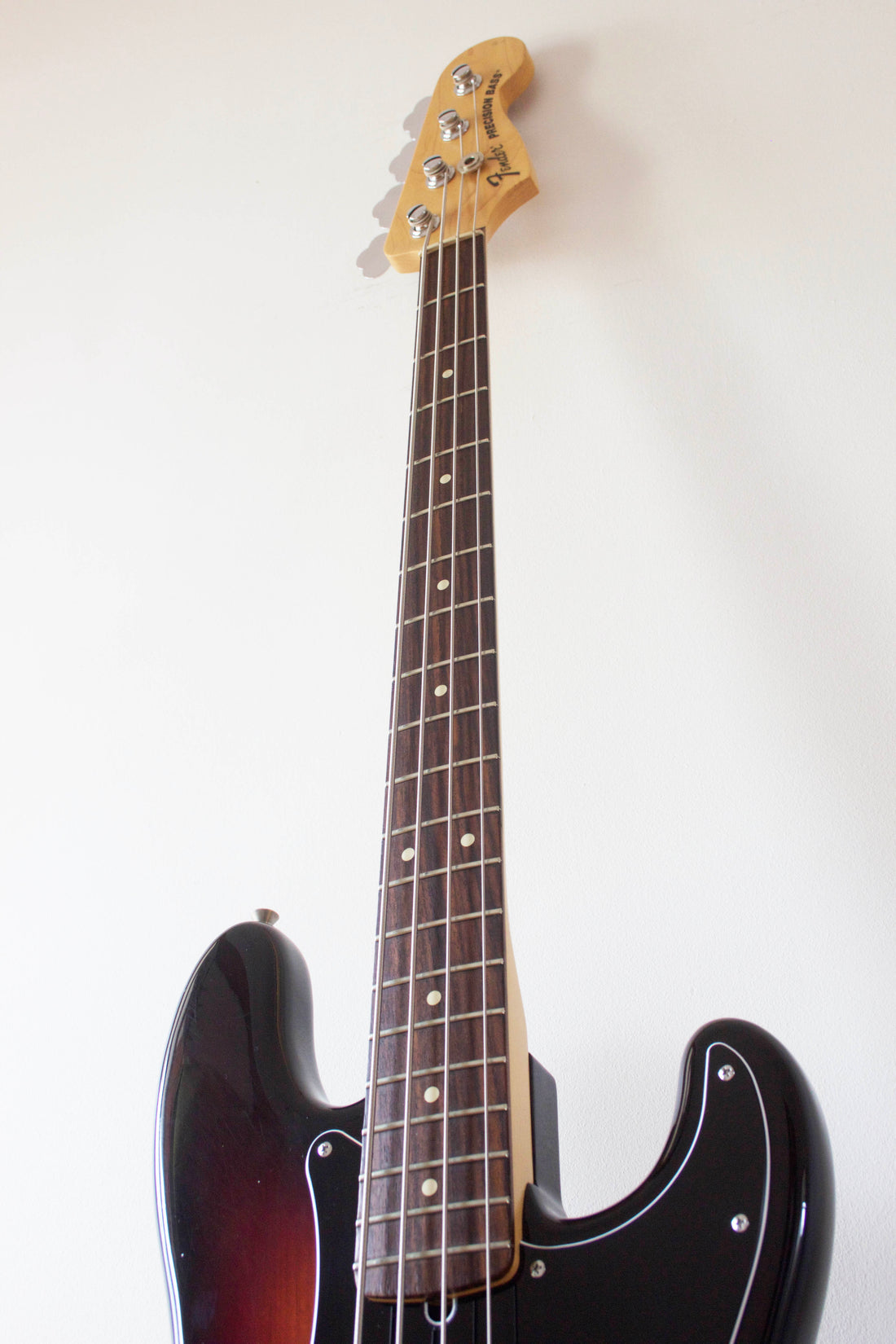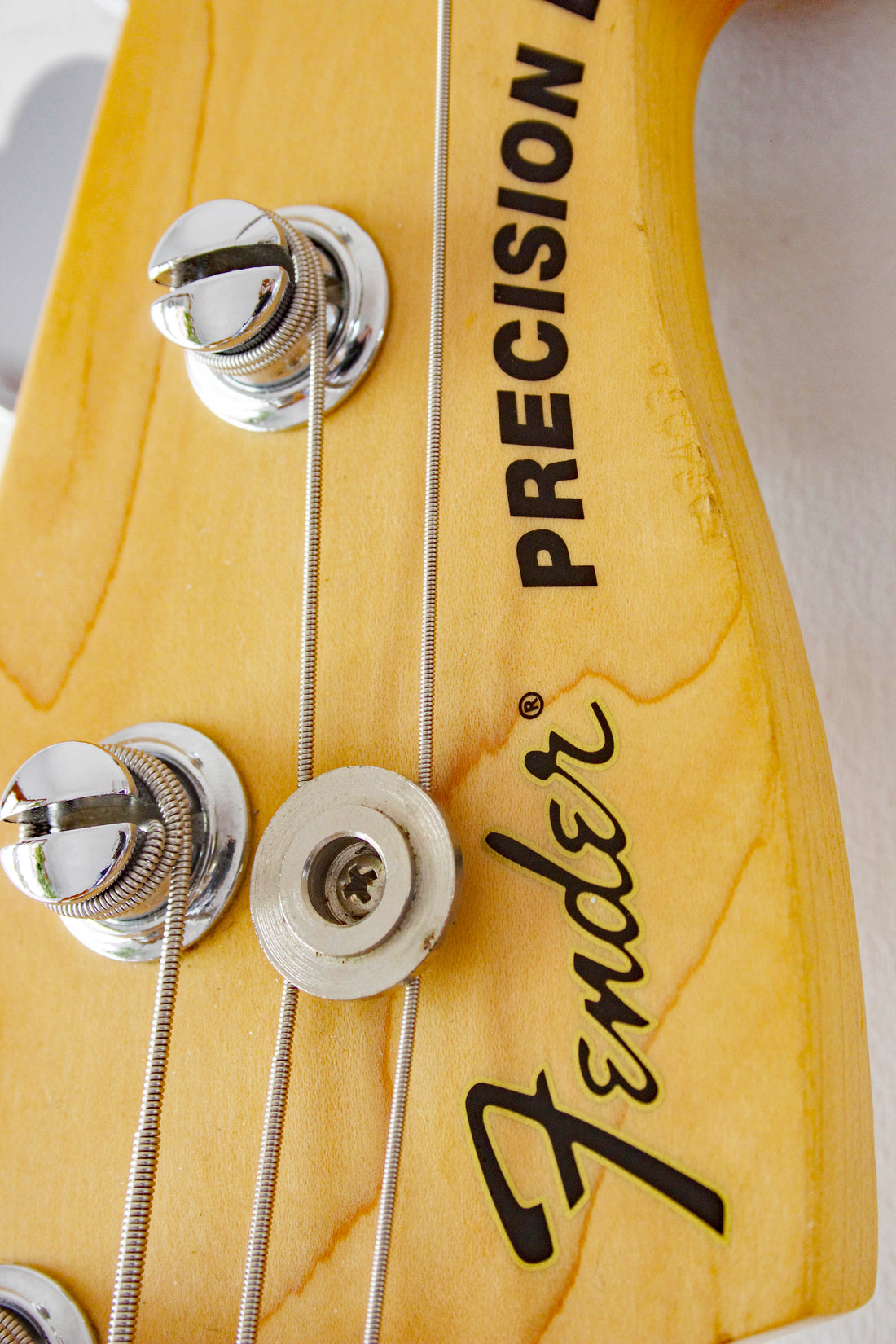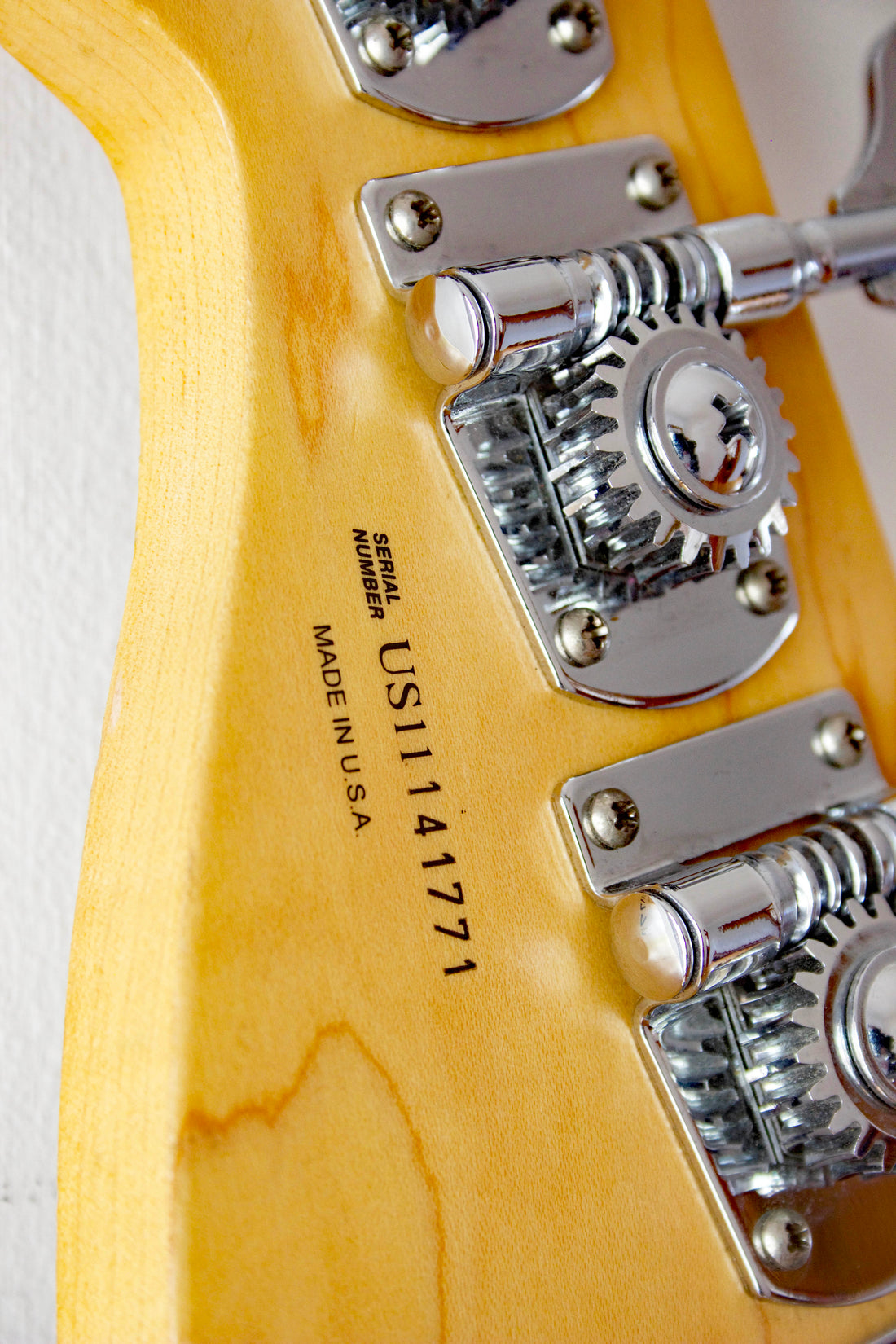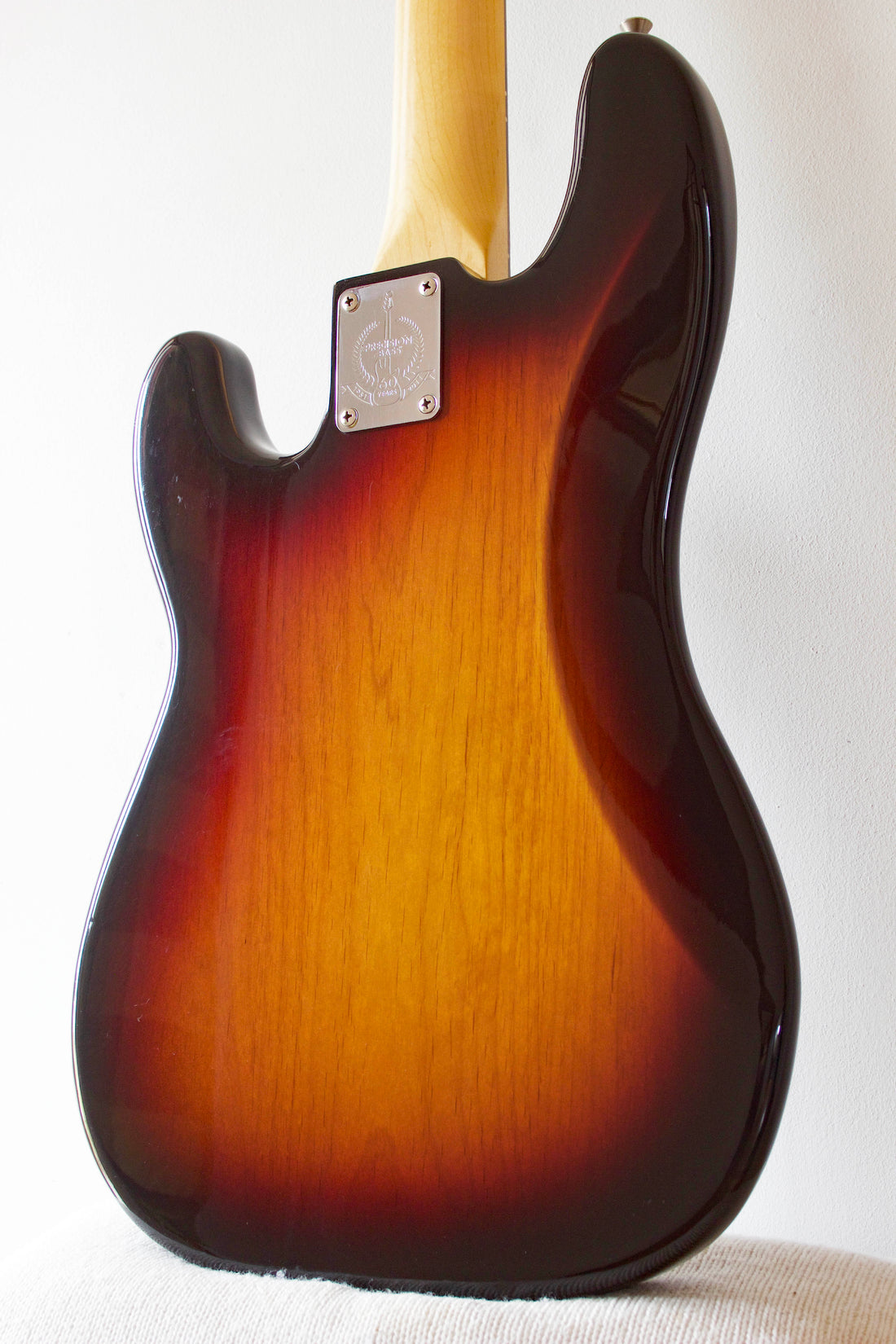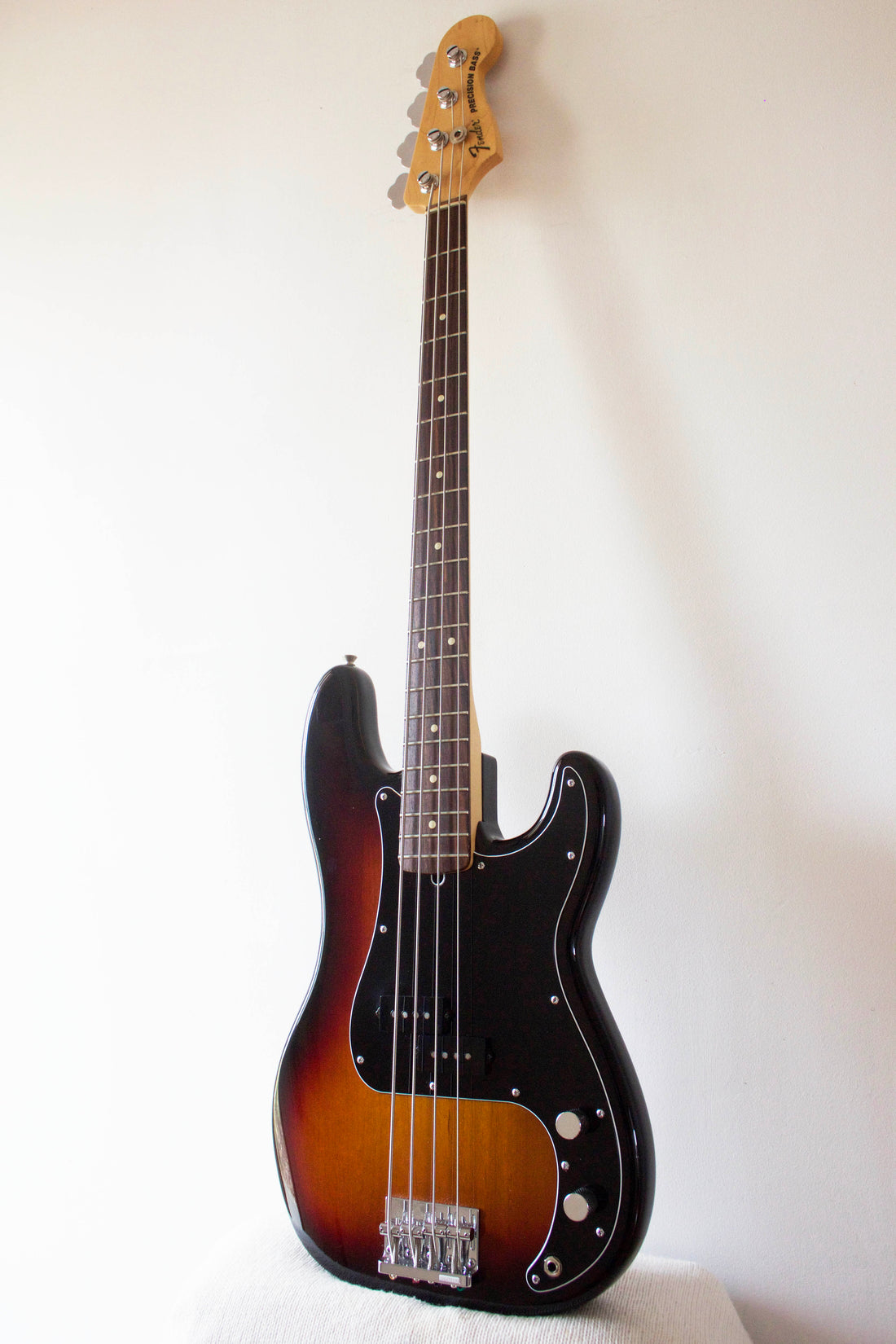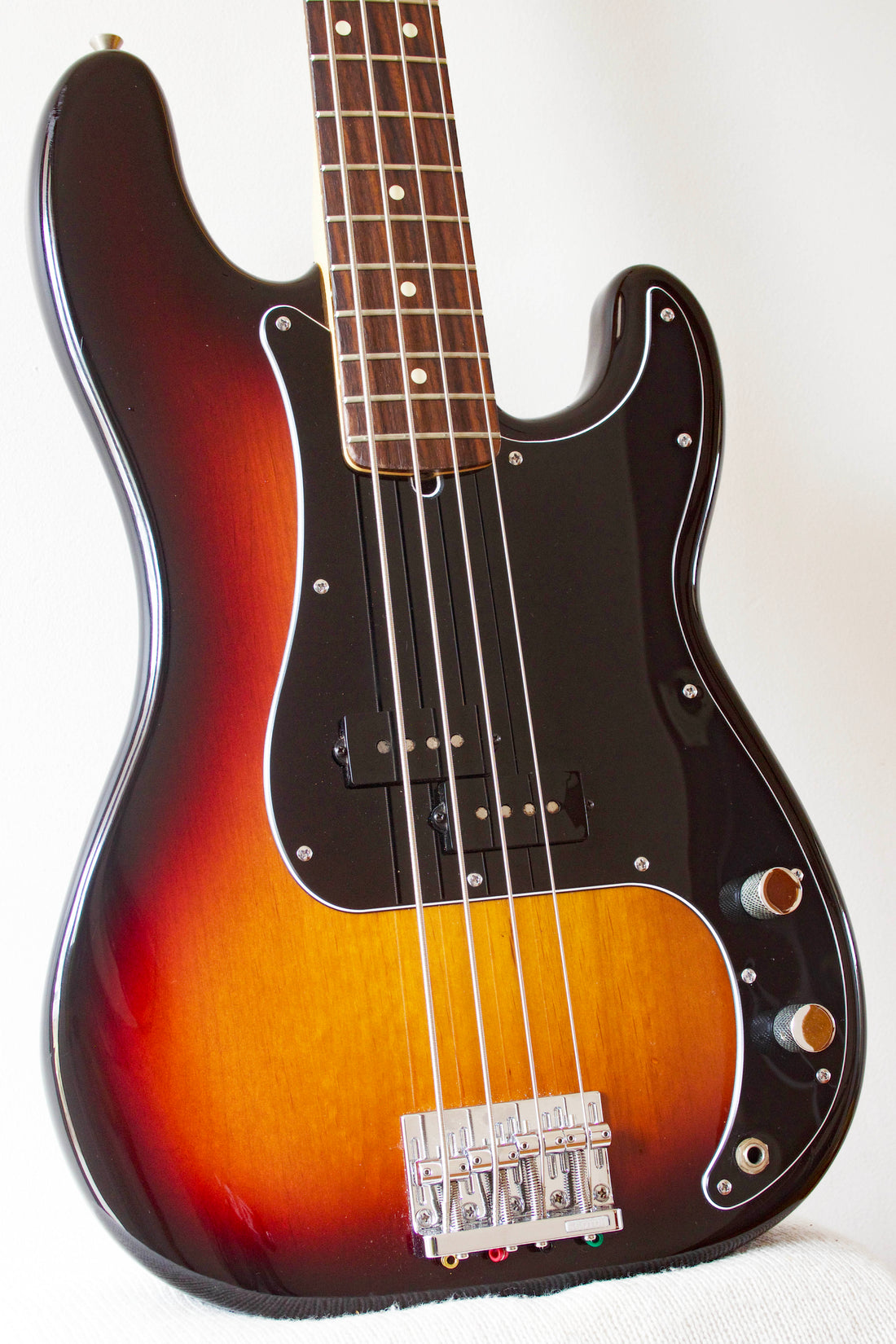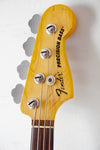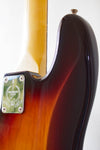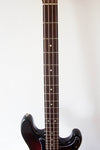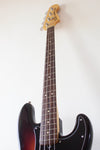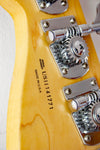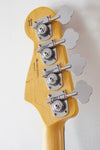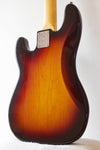 Fender American Special P, made in USA 2011, sunburst. This is all class and no fuss. The American Special was the slightly trimmed-down version of the American Standard line, so this has a few differences: lightweight tuners, satin finish slim profile neck, 70s style headstock, a 'greasebucket' tone circuit and usually a lighter bridge. The bridge on this has been upgraded to a Gotoh high-mass model, improving the sustain and adding some tasty punch and brightness to the sound. The tone is classic-P: thick, punchy, round and warm; the tone circuit also has a sweet signature treble-roll-off that's very user-friendly. The white guard has been switched for black, adding to the clean look. This bass spent a bit of time with overachieving Tassie punks Luca Brasi, but despite it's busy past, it's in great shape. This rules, you'll love it!
Model: Fender American Special Precision Bass
Made: Corona CA, USA, (Serial US11141771)
Finish: 3-color-sunburst, 3-ply black guard guard
Body: alder
Neck: maple with rosewood board, dot inlays
Weight: 4.5kg approx
Mods: Gotoh high-mass bridge and black guard installed
Pickup: Fender USA alnico split coil passive single
Case: basic non-original gig bag
Cosmetic condition notes: mild finish wear. There's a couple of minor dings on the end of the headstock. The back has a couple of very minor dents and some rub wear, and the back of the neck is played-in to a slightly glossy look. The front of the body has some light pick-scratching and a couple of dimples, nothing major. Really, it's pretty clean. Overall: very good condition (8.5/10).

Playing condition notes: Action is low, neck is straight, intonation is good. All electrics tested and working properly. Frets have minor wear only, 9/10 for life left. Simple and satisfying!