(SOLD) Fender American Vintage Hot Rod '52 Telecaster Butterscotch Blonde 2010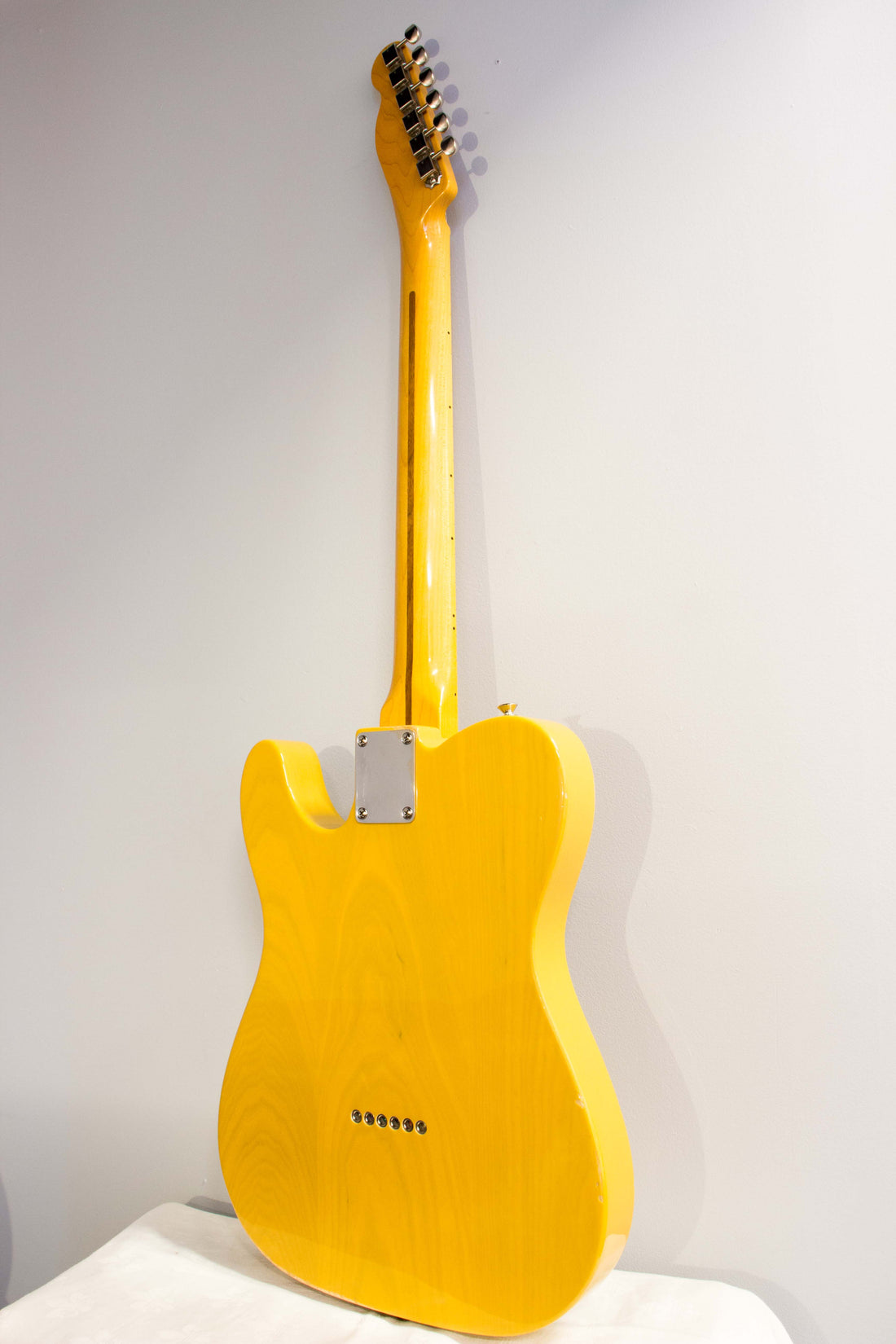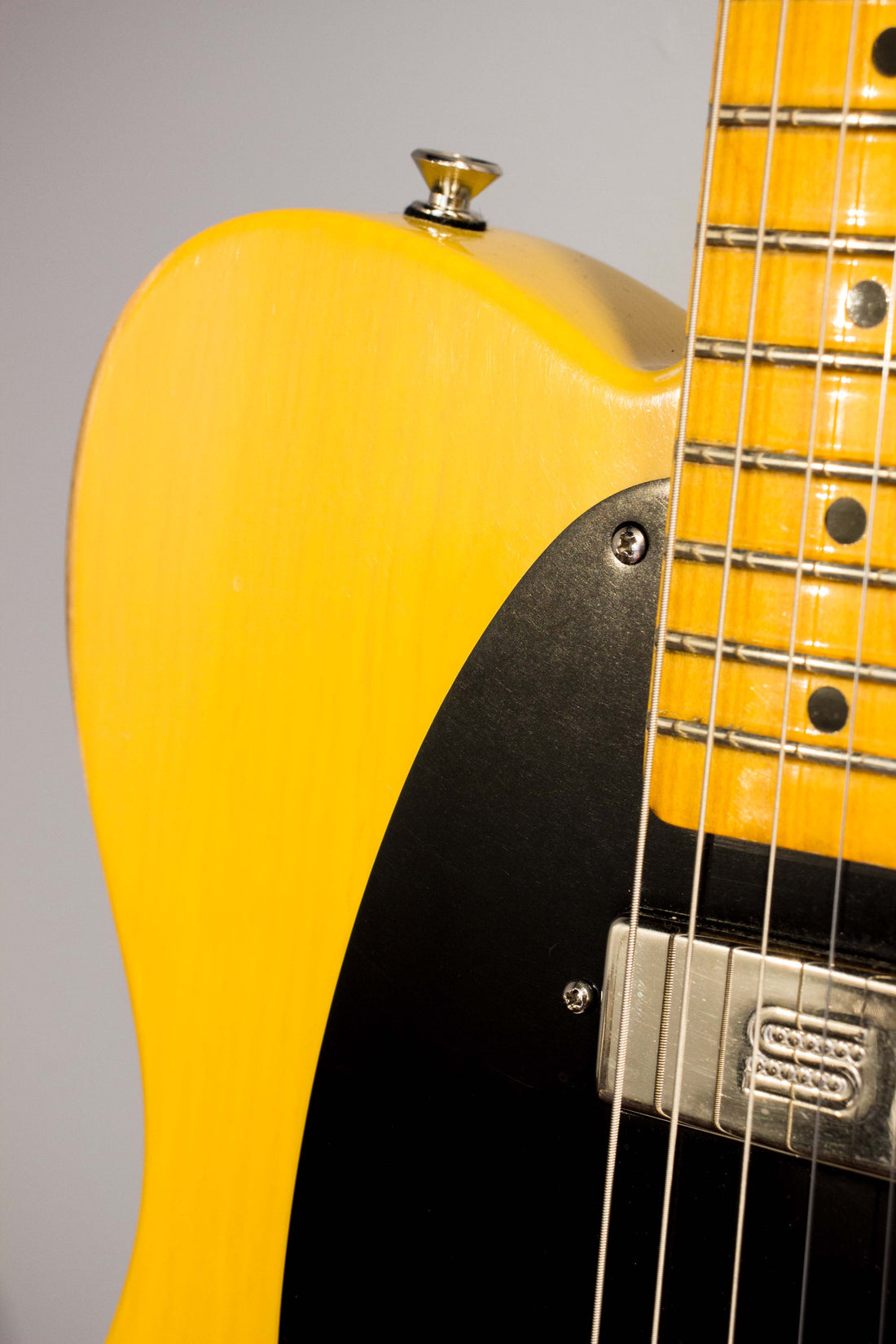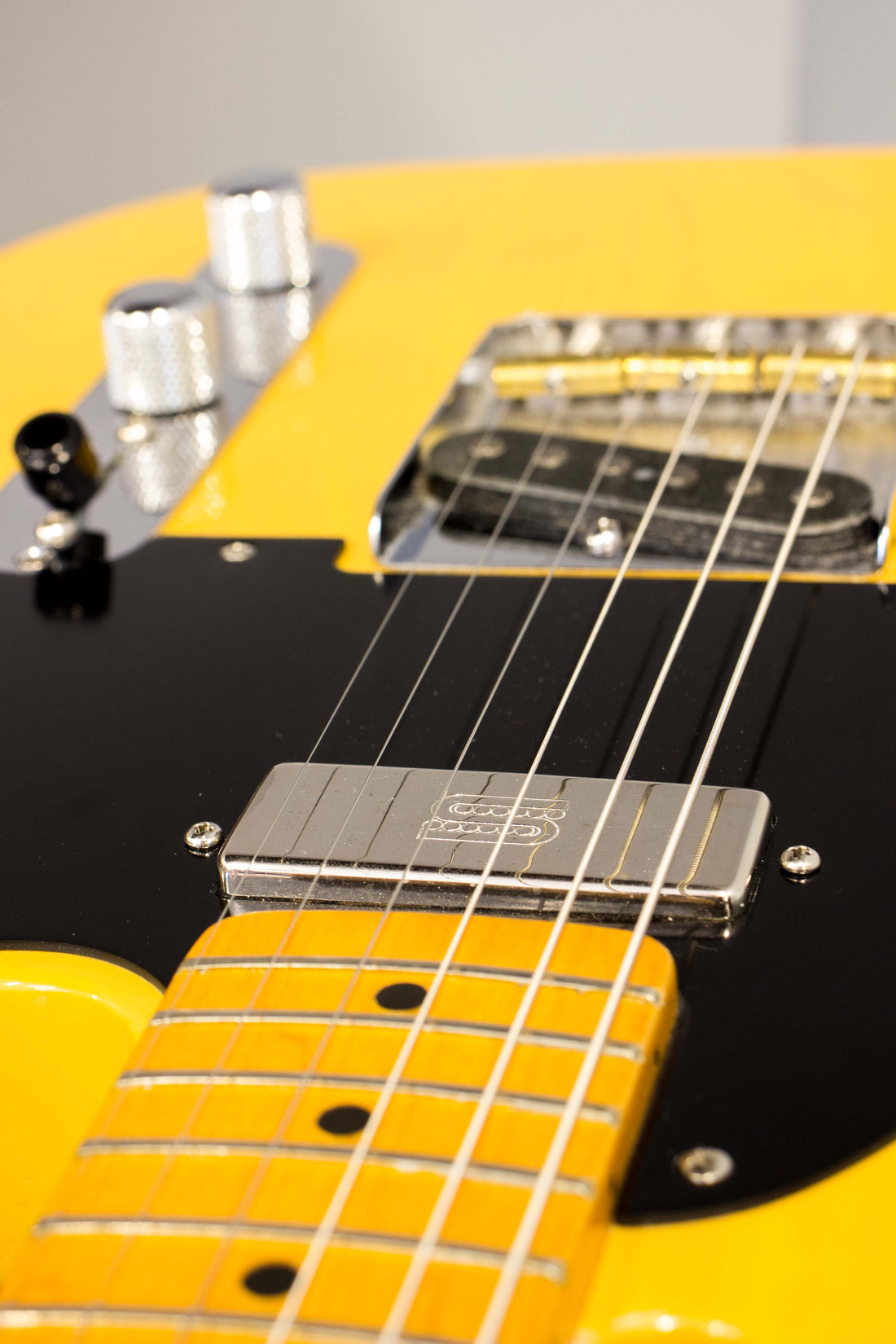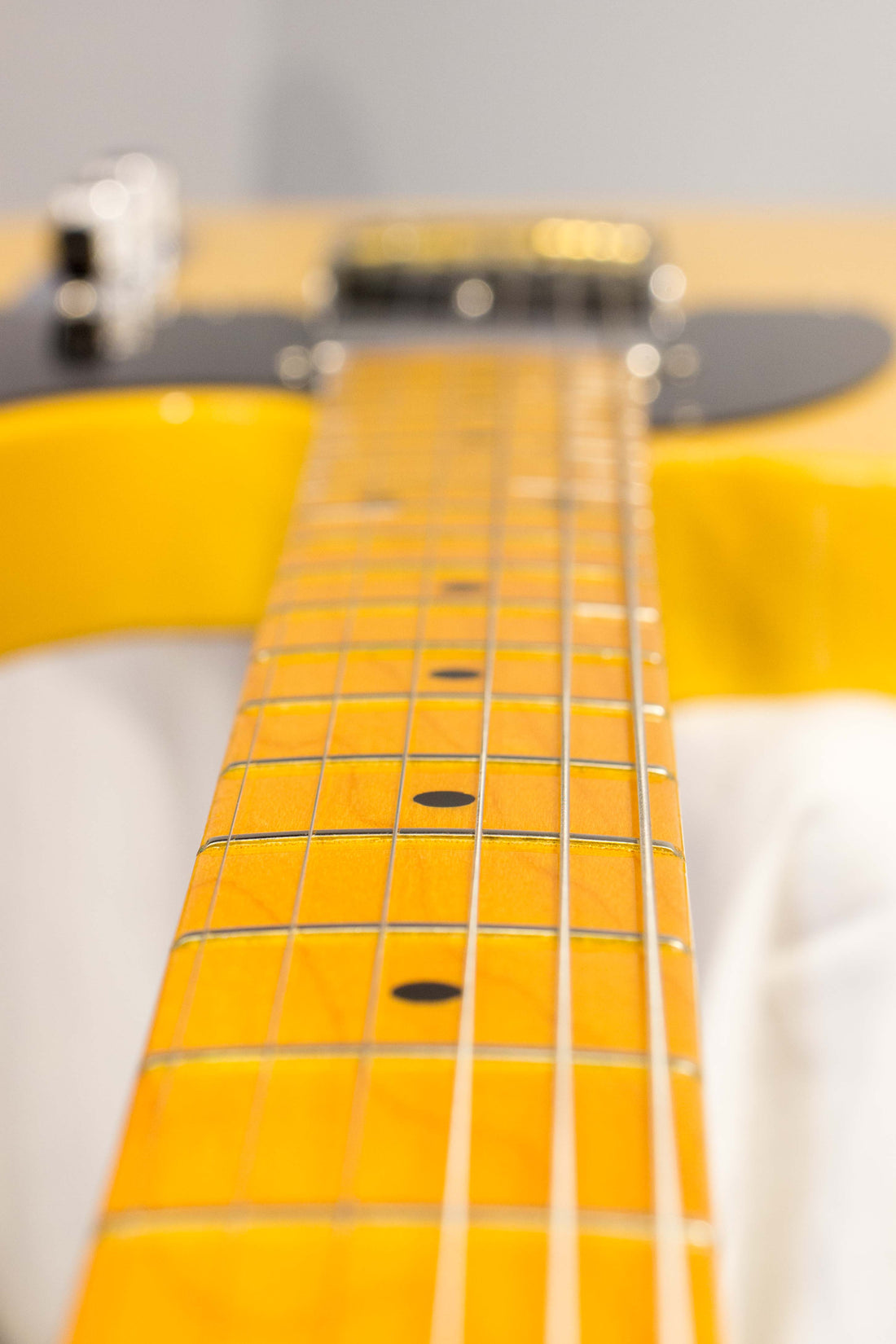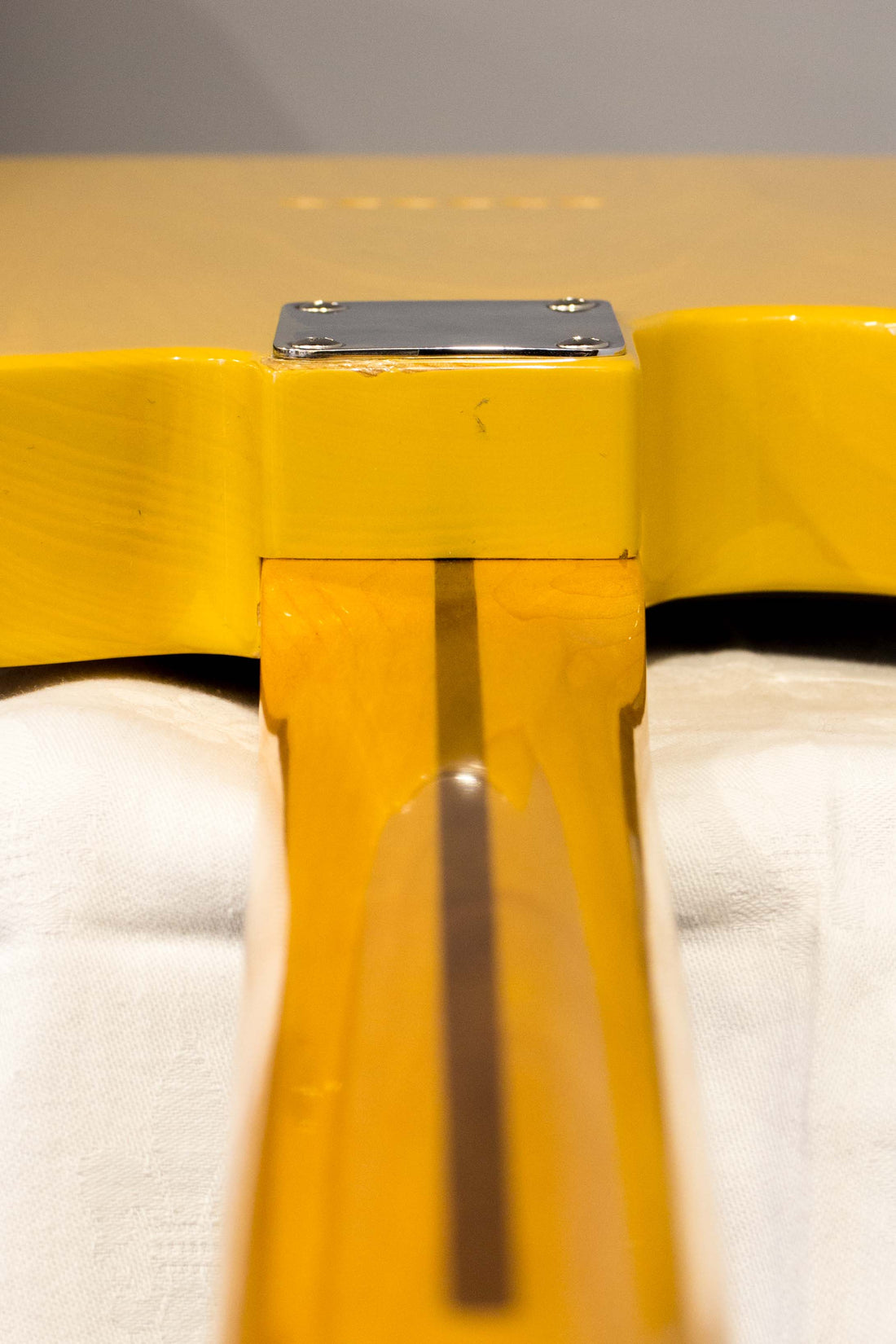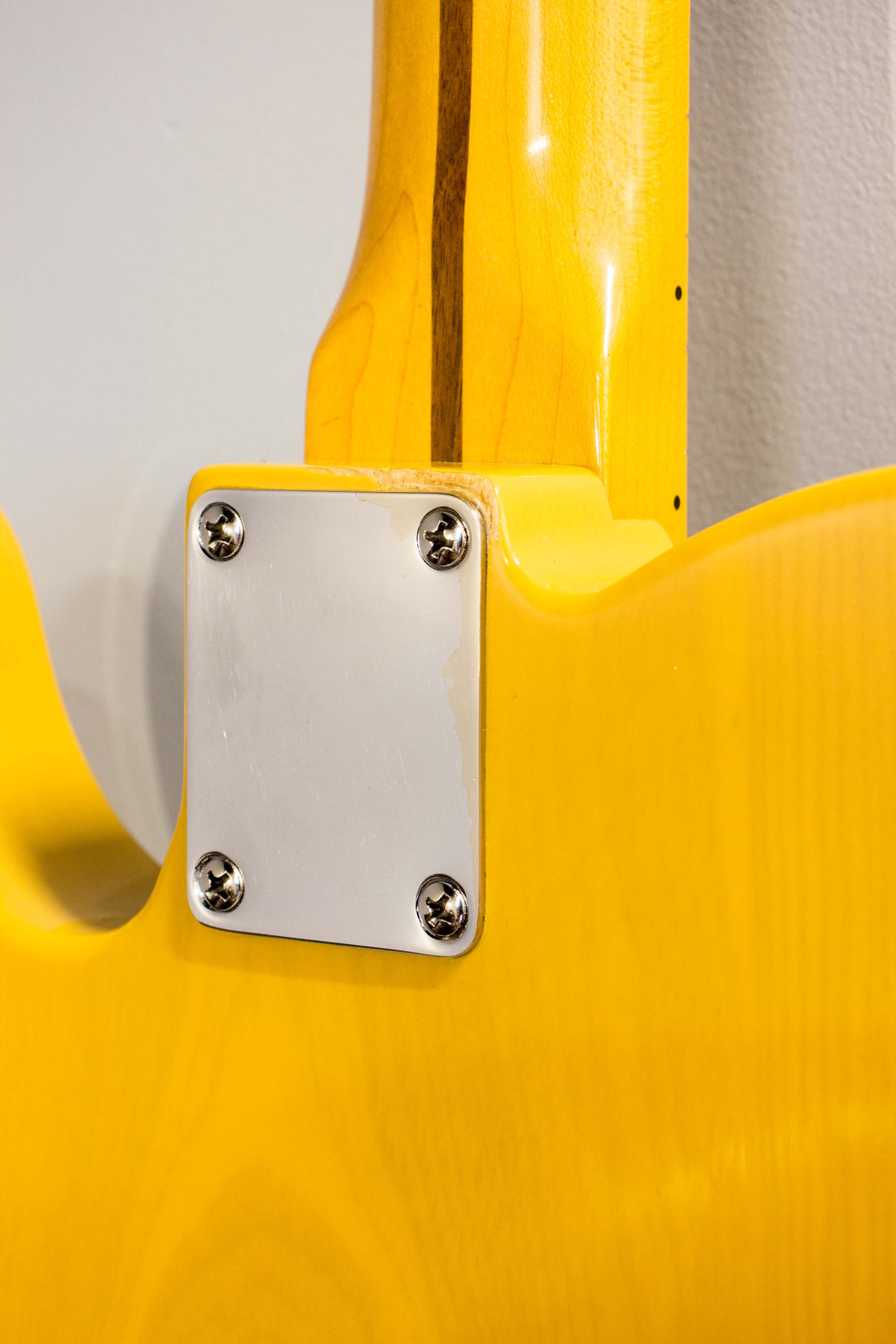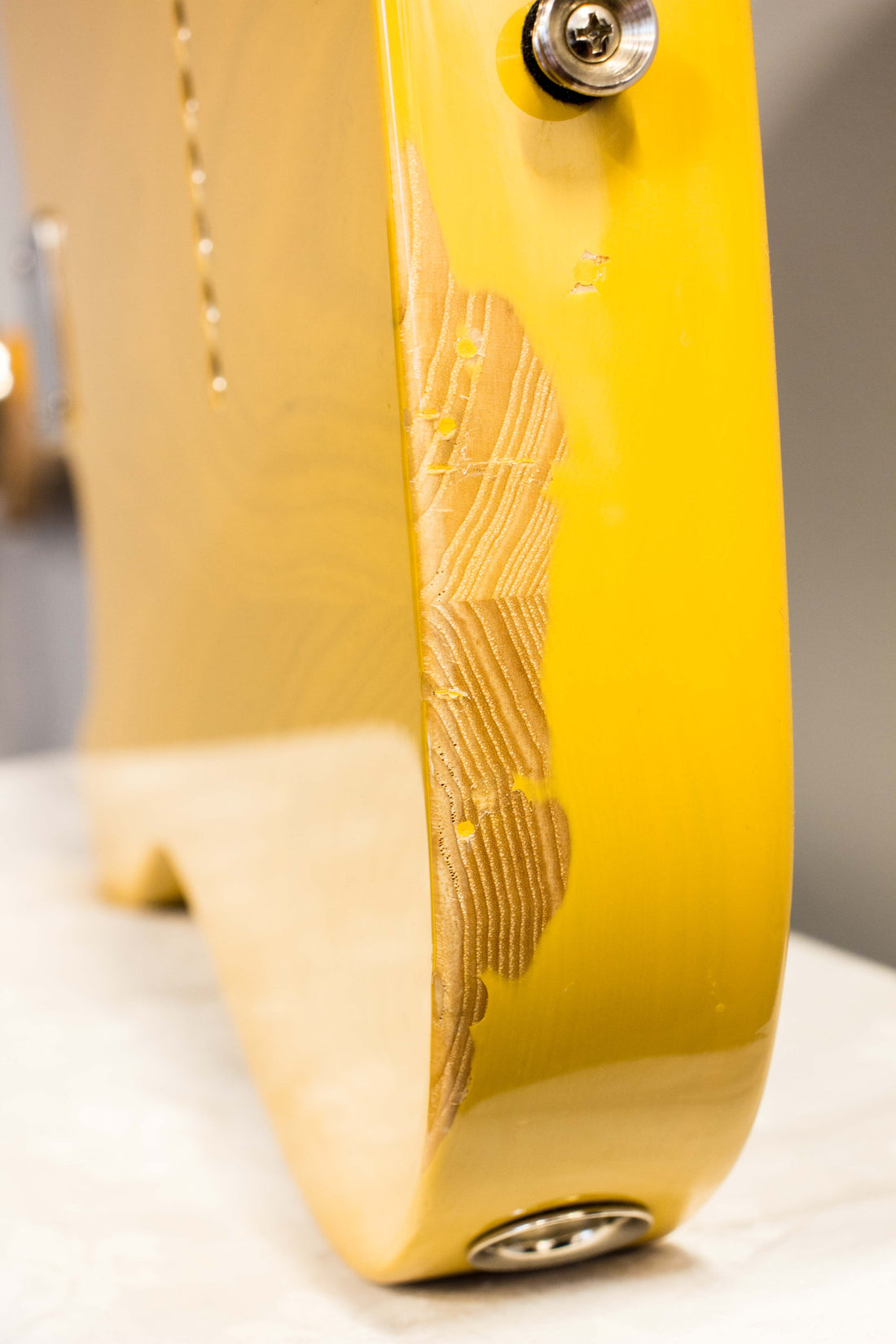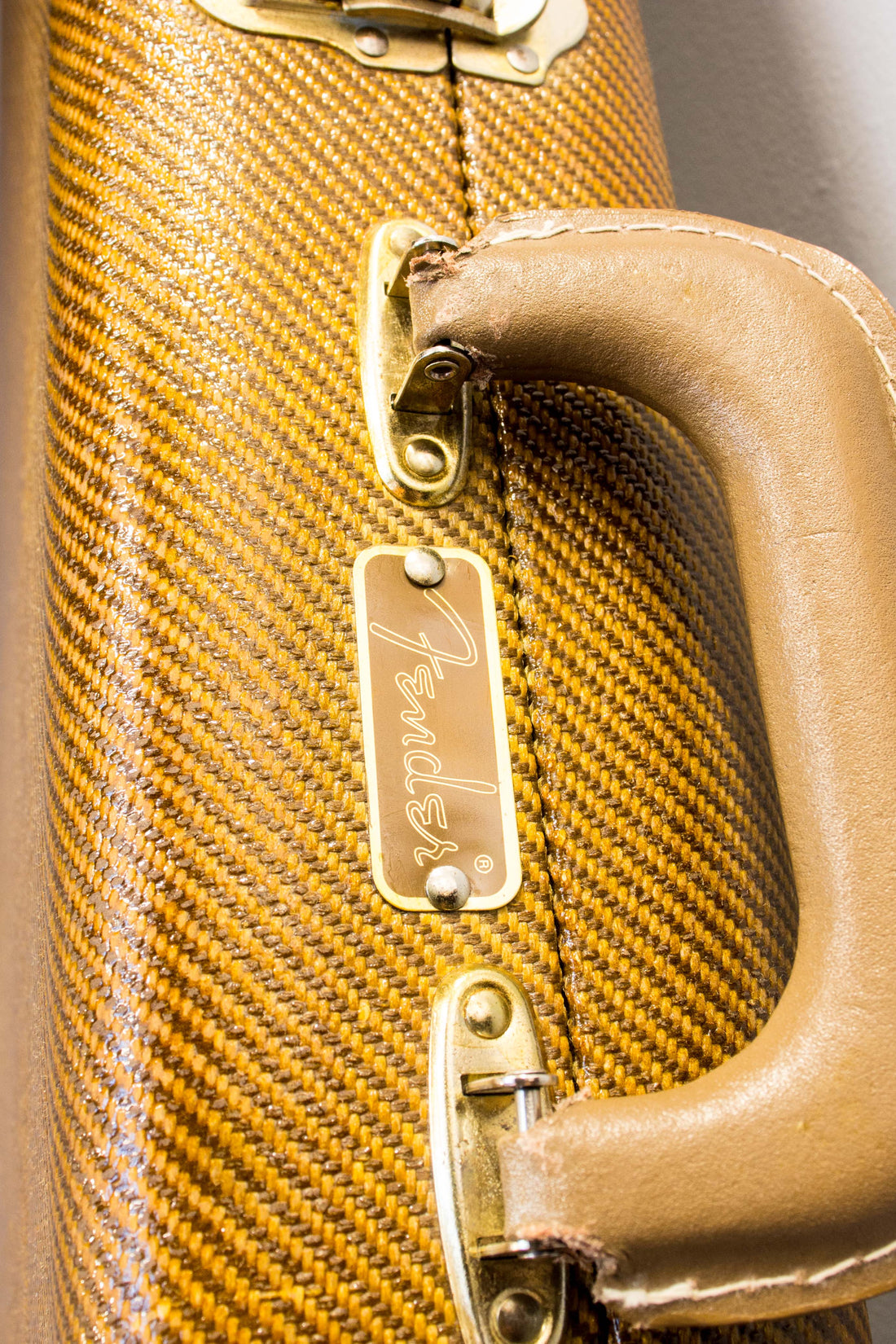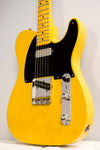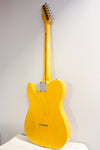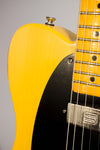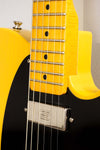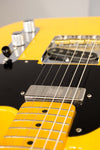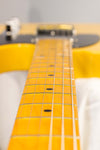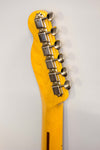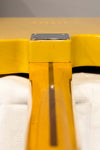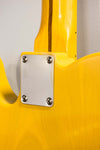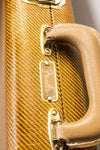 Fender American Vintage Hot Rod '52 Tele, butterscotch blonde, made in USA 2010. This, friends, is spectacular. The American Vintage series replicated the original famed models of Fender's golden era with religious fervour, including thin nitro finishes, period correct alnico pickups, cloth wiring as well as cosmetic touches like the spaghetti decals. This model was inspired by the modded 50s Teles kicking around in subsequent decades, so it came standard with a bends-friendly 9.5" radius and a cute little Seymour Duncan mini humbucker in the neck. The pickups are awesome; the tone on offer is absolutely gorgeous. The neck position is thick, full and rich without being muddy or fluffy, and the bridge is clear and sparkly while staying warm and delicious like a saucy pudding. The chunky 'U' shape neck is agreeable and contributes to the vibrant, resonant unplugged tone of the lightweight ash body. This one passed through our hands a couple of years ago and sold to a Topshelf VIP, who's since done some impeccable repairs to the finish, lacquered the case in 50s style and dressed the frets to a perfectly smooth sheen, so it's officially back and better than ever. If you're going to buy one Tele...
Model: Fender American Vintage Hot Rod '52 Reissue Telecaster
Made: 2010, Corona USA (serial 68759, neck dated 16 Nov 2010, body dated 16 Dec 2010)
Finish: Butterscotch blonde thin-sin nitrocellulose, 1-ply matte black guard
Body: ash
Neck: one piece maple inc board, 25.5" scale, 9.5" radius
Weight: 3.600kg
Mods: strap buttons and pickguard replaced, some cosmetic repairs
Pickups: Seymour Duncan Vintage Mini Humbucker (factory fitted, neck position), Fender American Vintage '52 single coil (bridge)
Case: original Fender branded tweed hard case by G&G, lacquered to match 50s style, includes original case candy

Cosmetic condition notes: minor finish wear. Headstock has some minor dimples on the end. The neck is pretty clean save for a couple of minor dimples on the board around the 6/7th fret; it's smooth in the hands. The back has a handful of very light scratches and scuffs, no major marks; the most noteworthy are a couple of little chips on the top edge in the shoulder area. The sides have a few things to note: repaired rub wear and dimples on the top horn, some dimples on the shoulder and a large repaired chip on the bottom edge near the rear strap pin that's been filled and sanded to a great standard but not colour corrected. The front has no major marks, just a couple of light scratches on the shoulder and behind the bridge and some play wear on the guard and top horn. Overall: very good condition (8/10). 
Playing condition notes: Action is low, neck is straight, intonation is good, truss rod works. All electronics tested and working properly. Frets have been recently dressed and polished and have heaps of life in them, 9/10 for fret life left. Wearing fresh 10/46 strings.