(SOLD) Fender Japan '57 Precision Bass PB57-53 Black 1993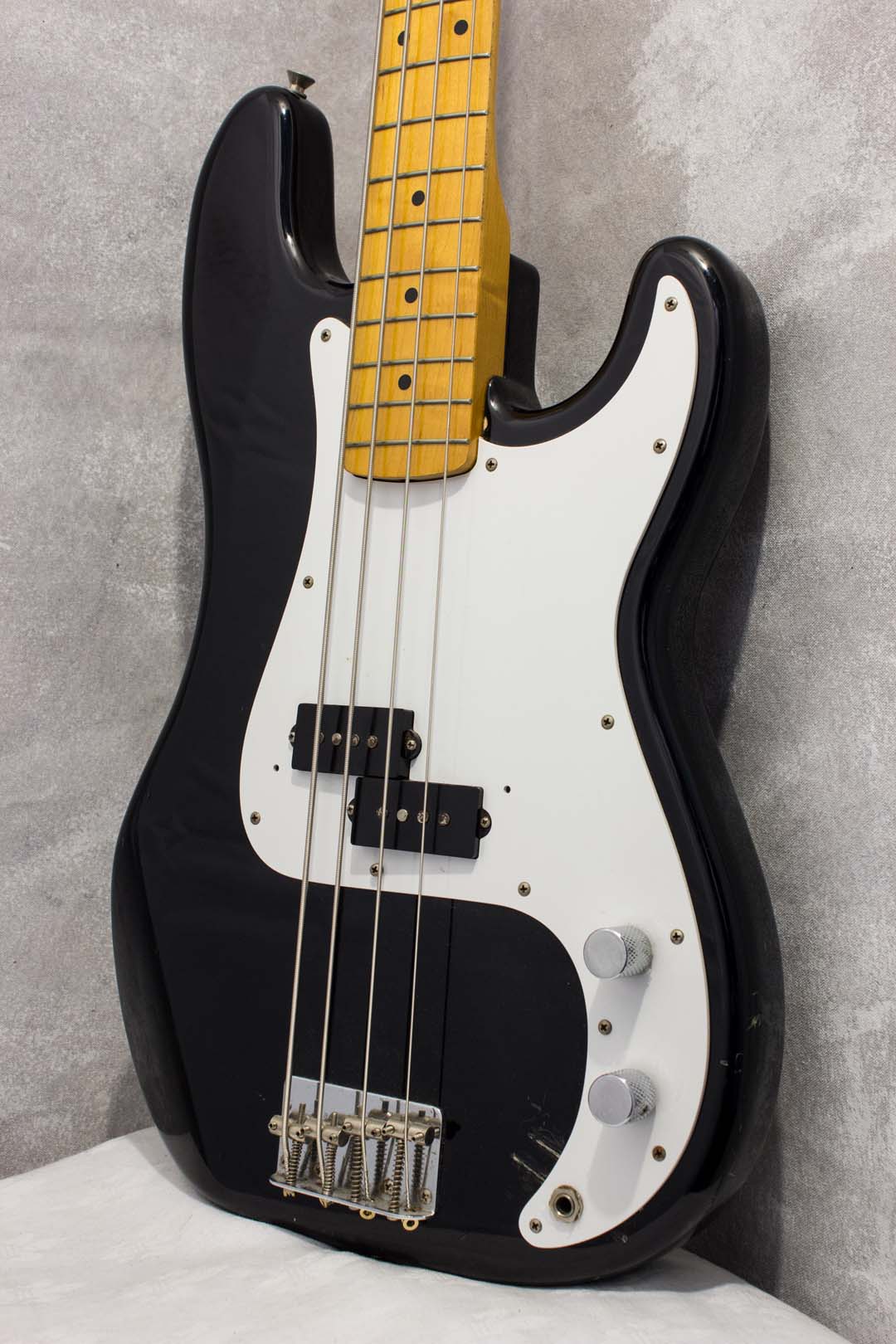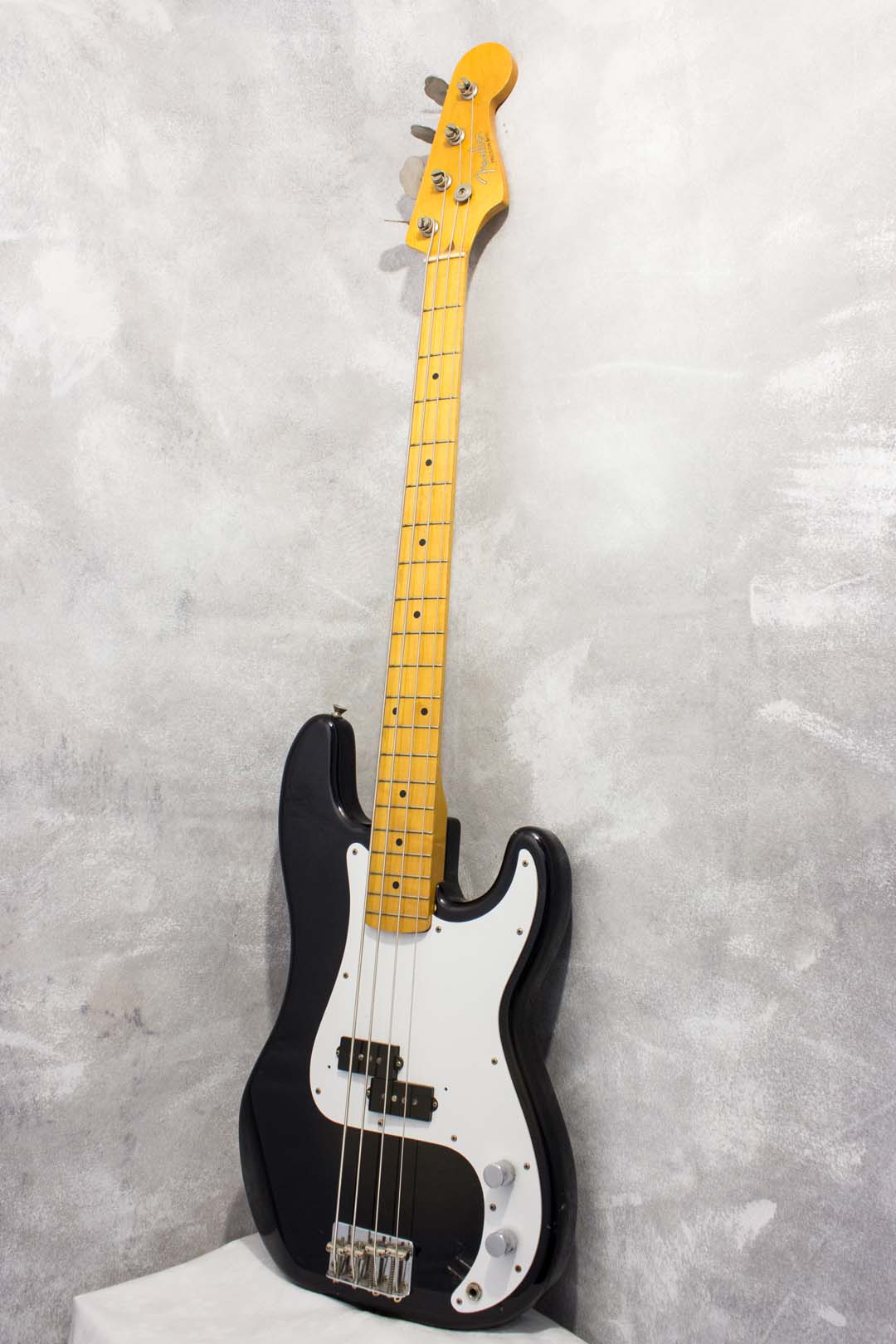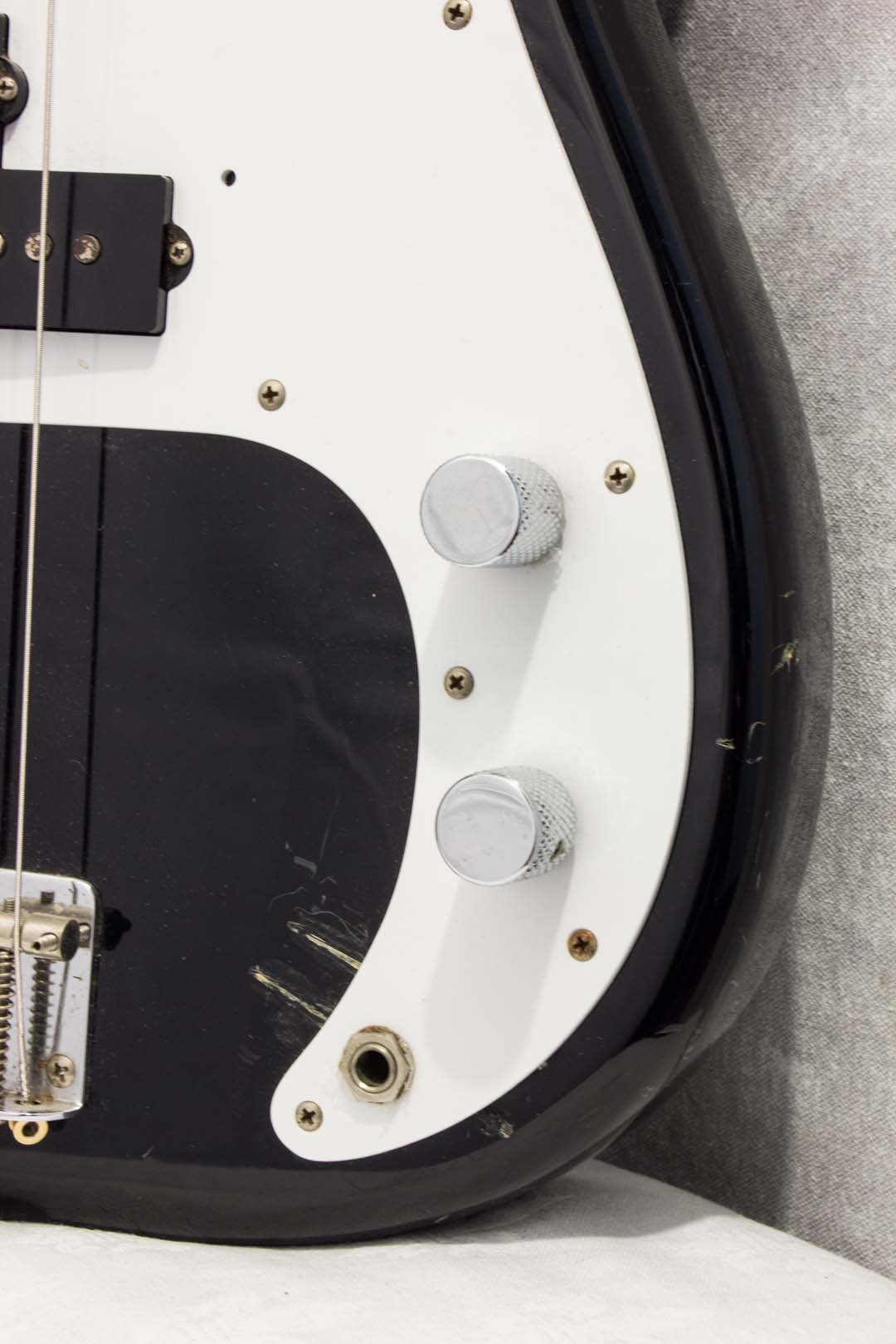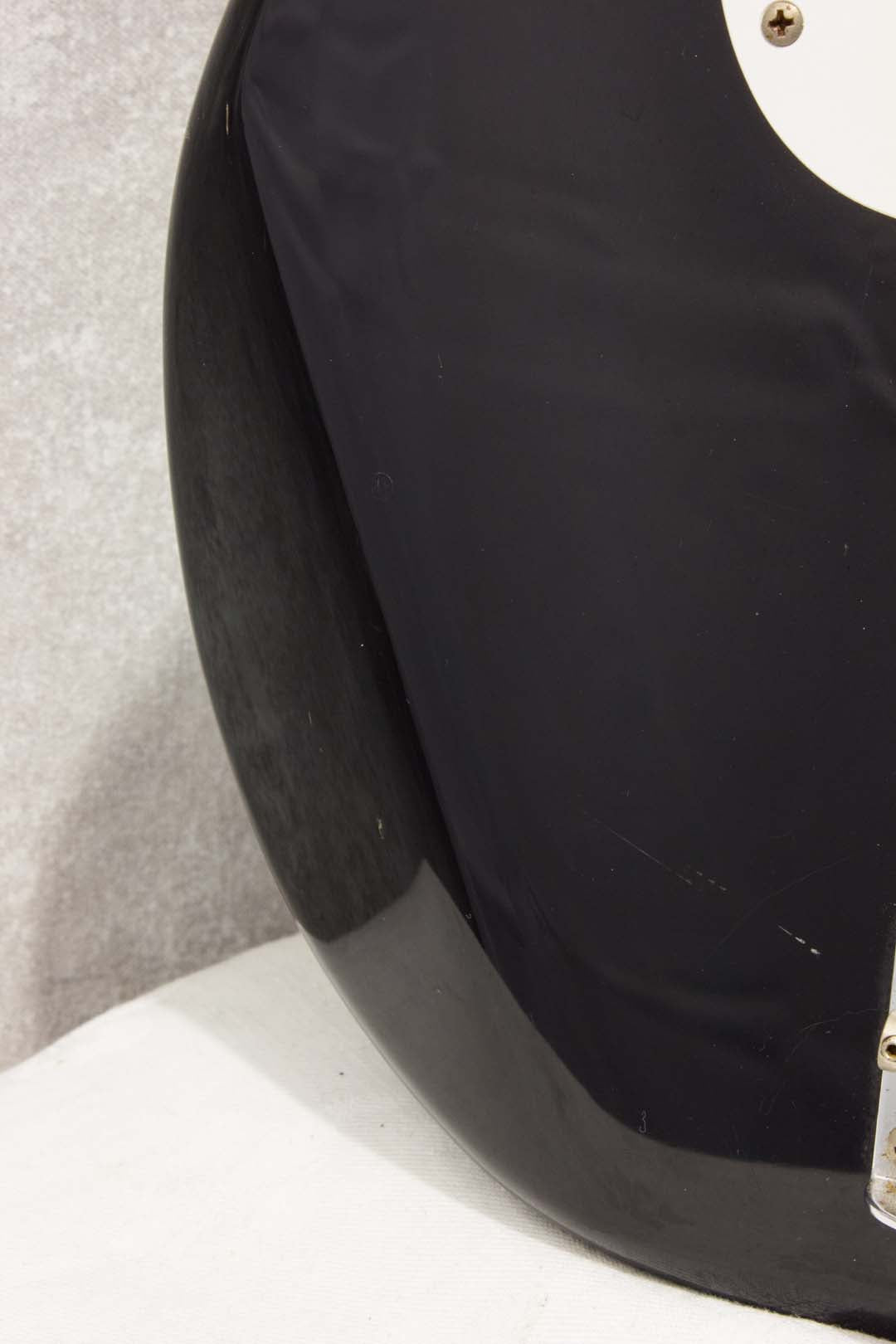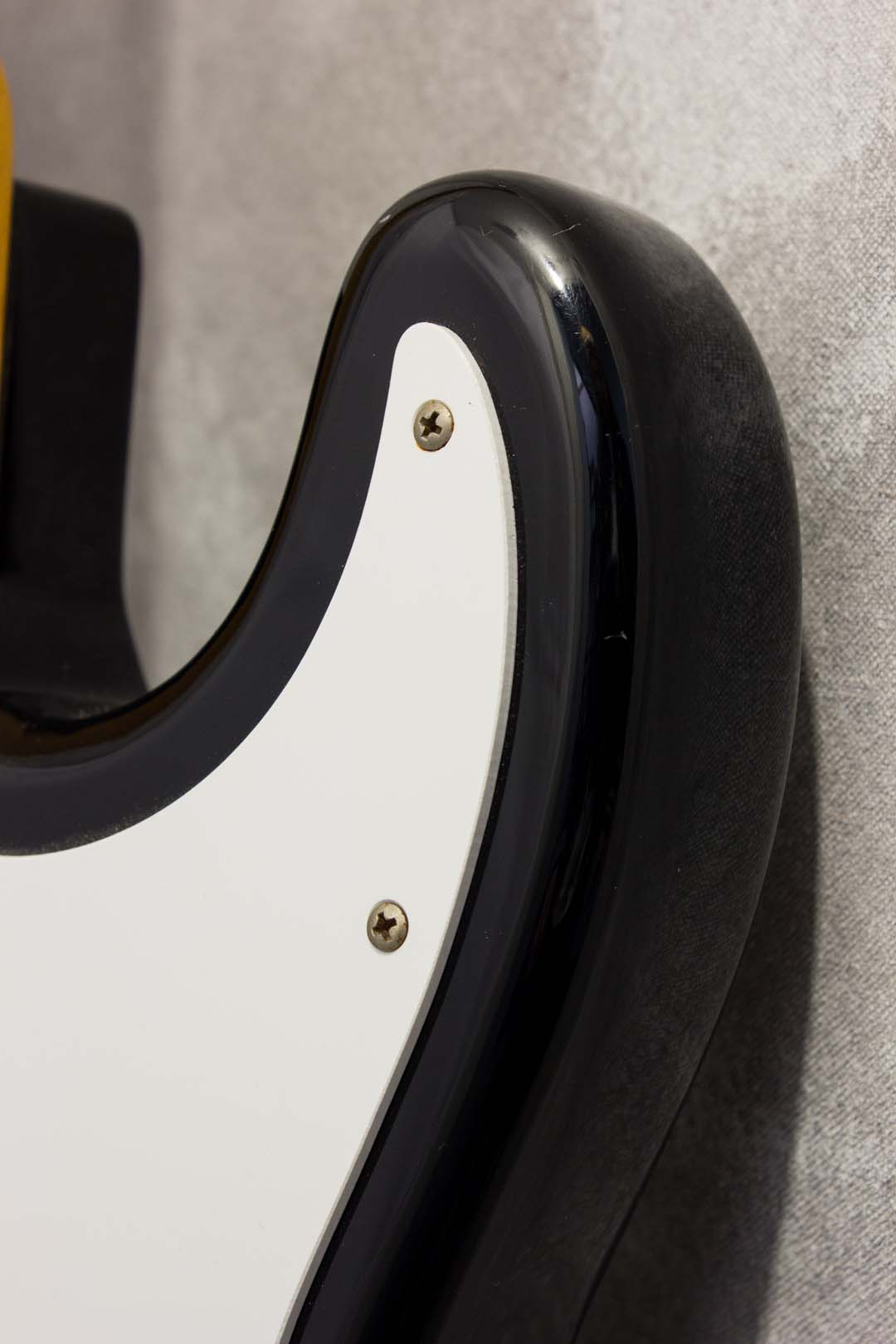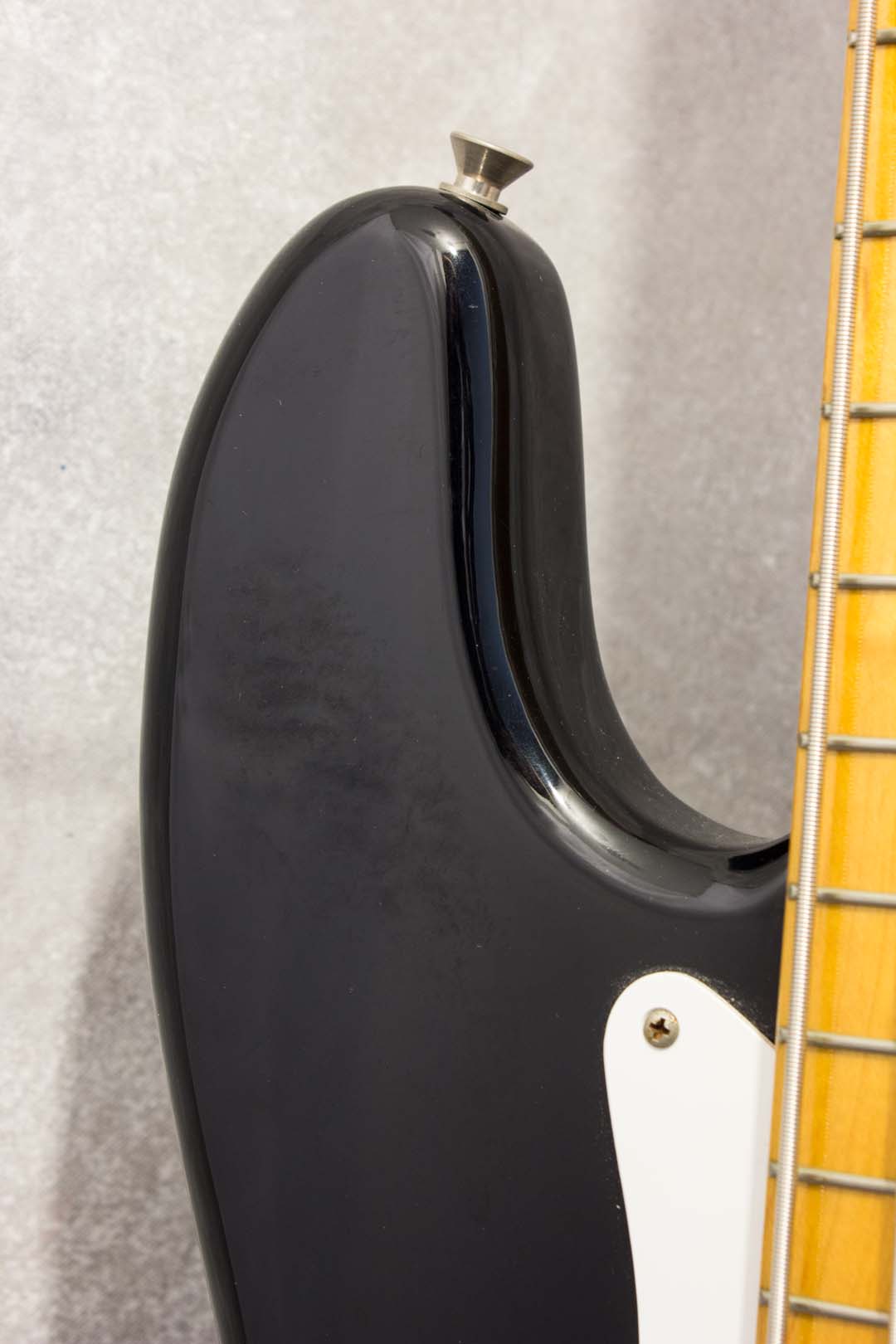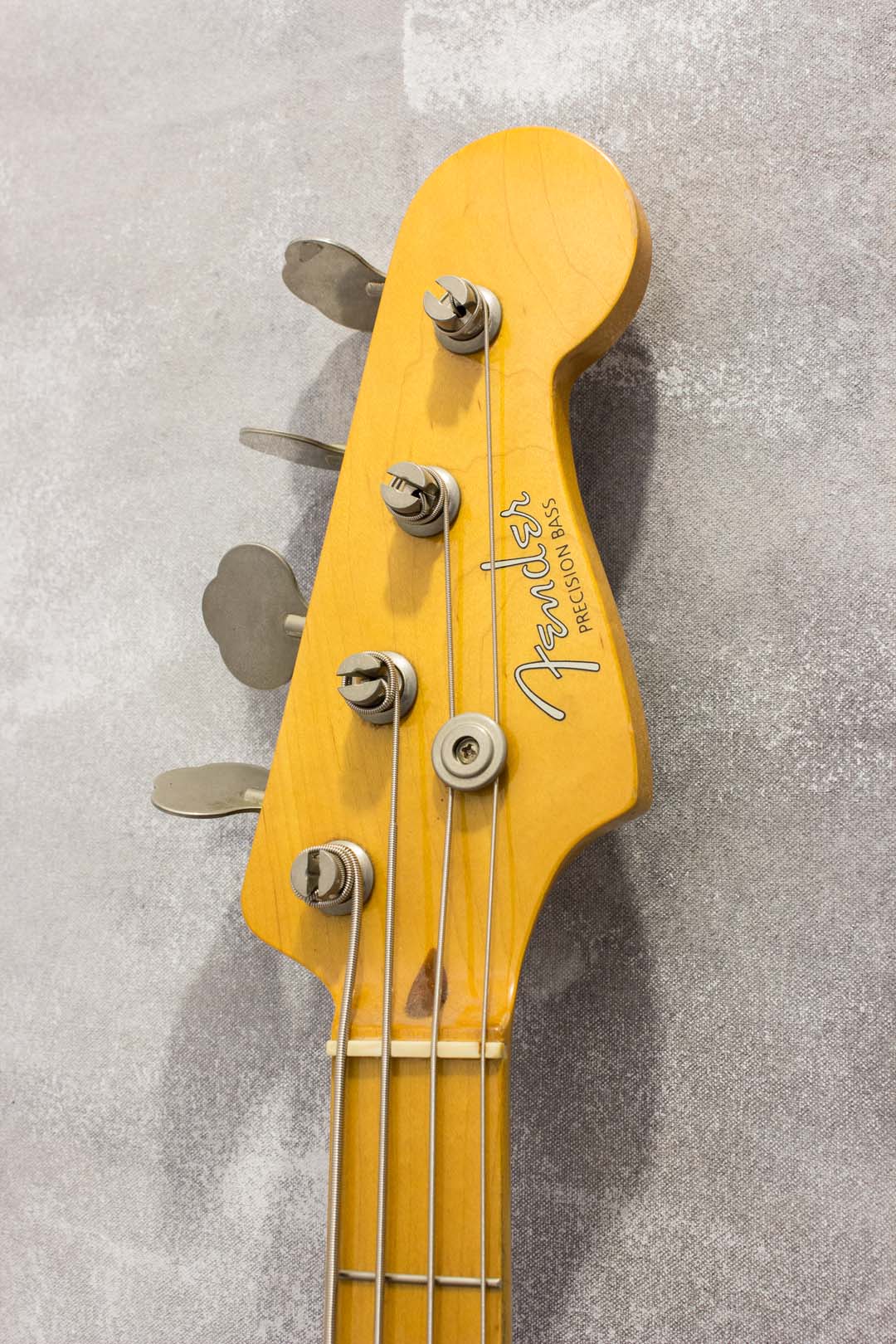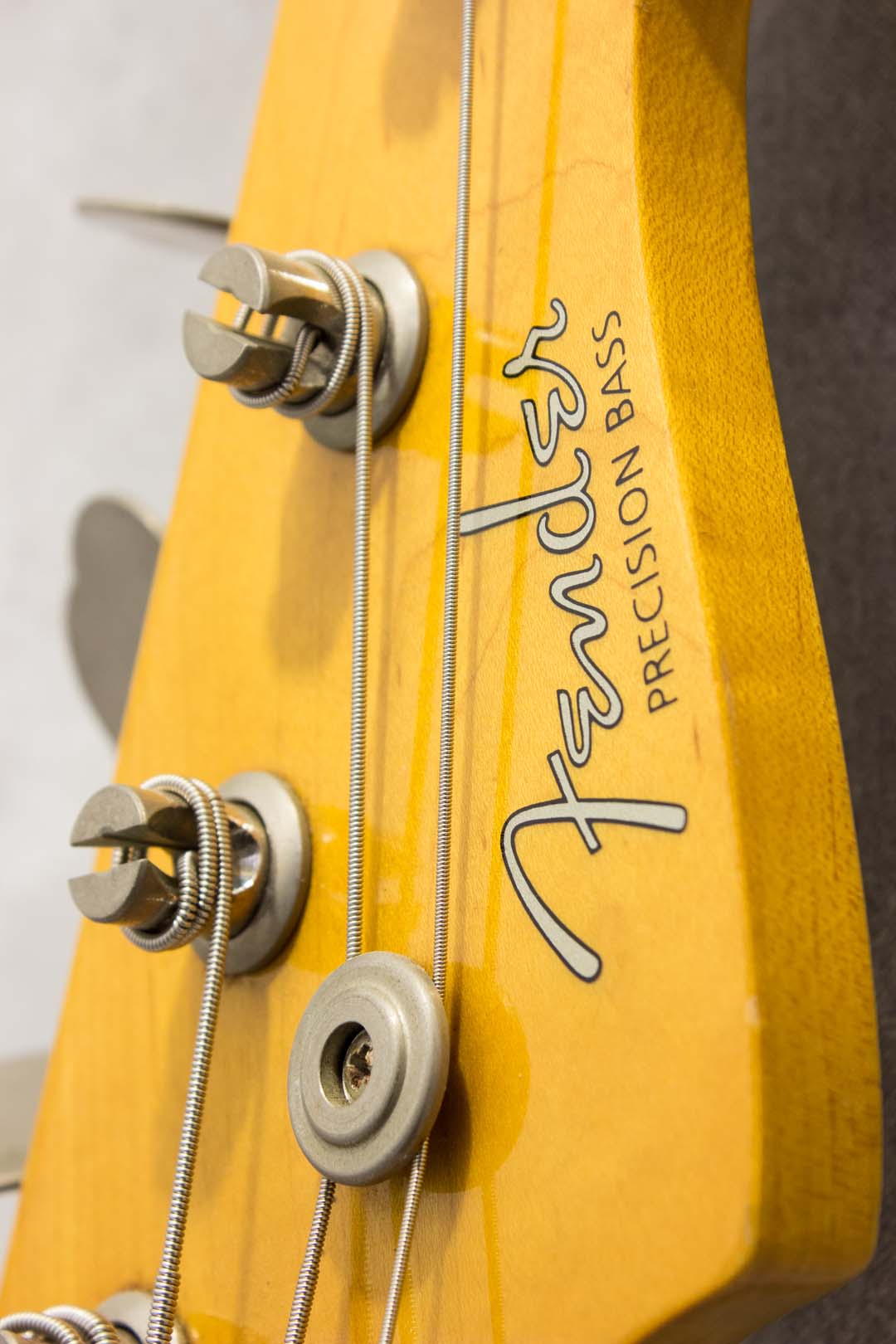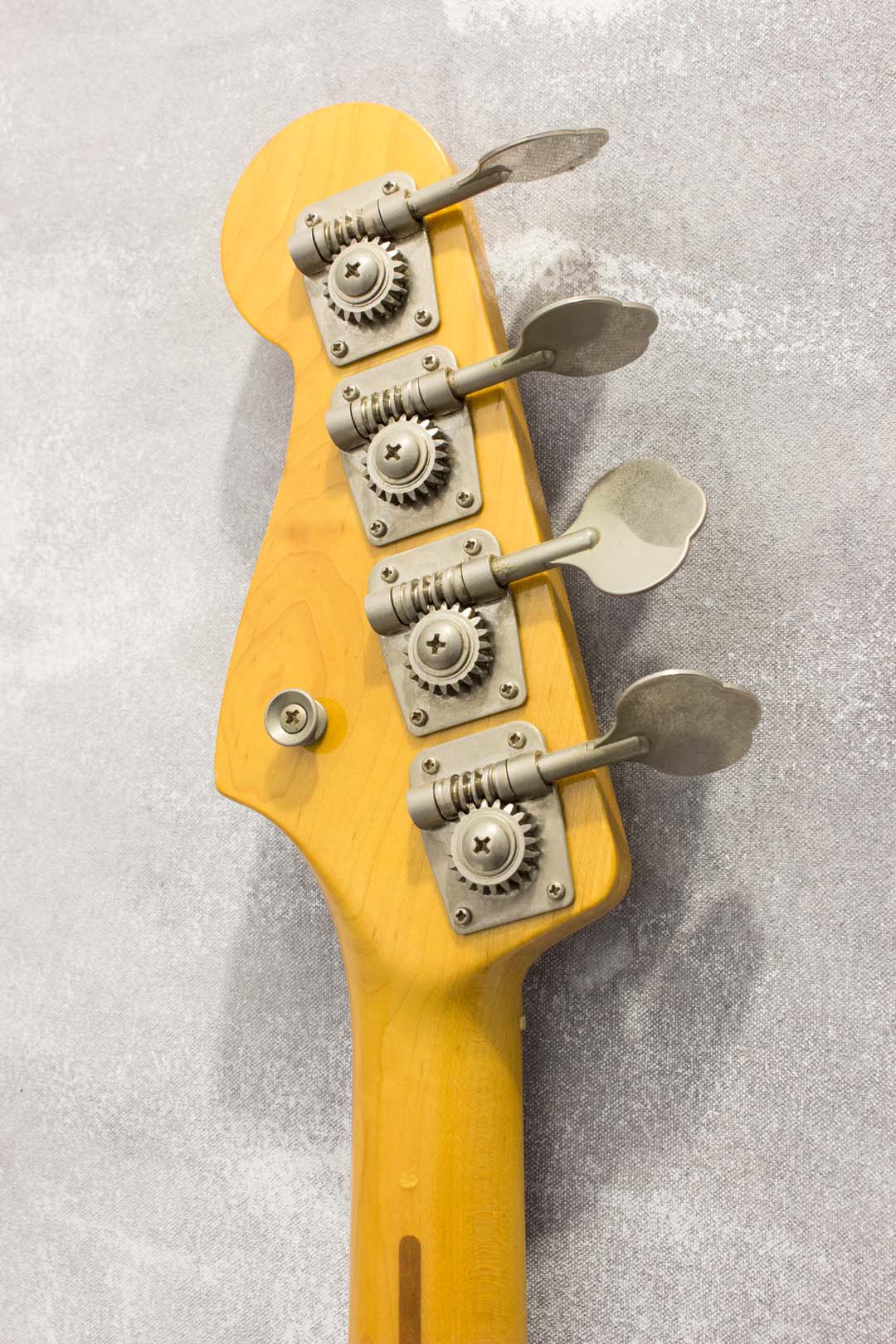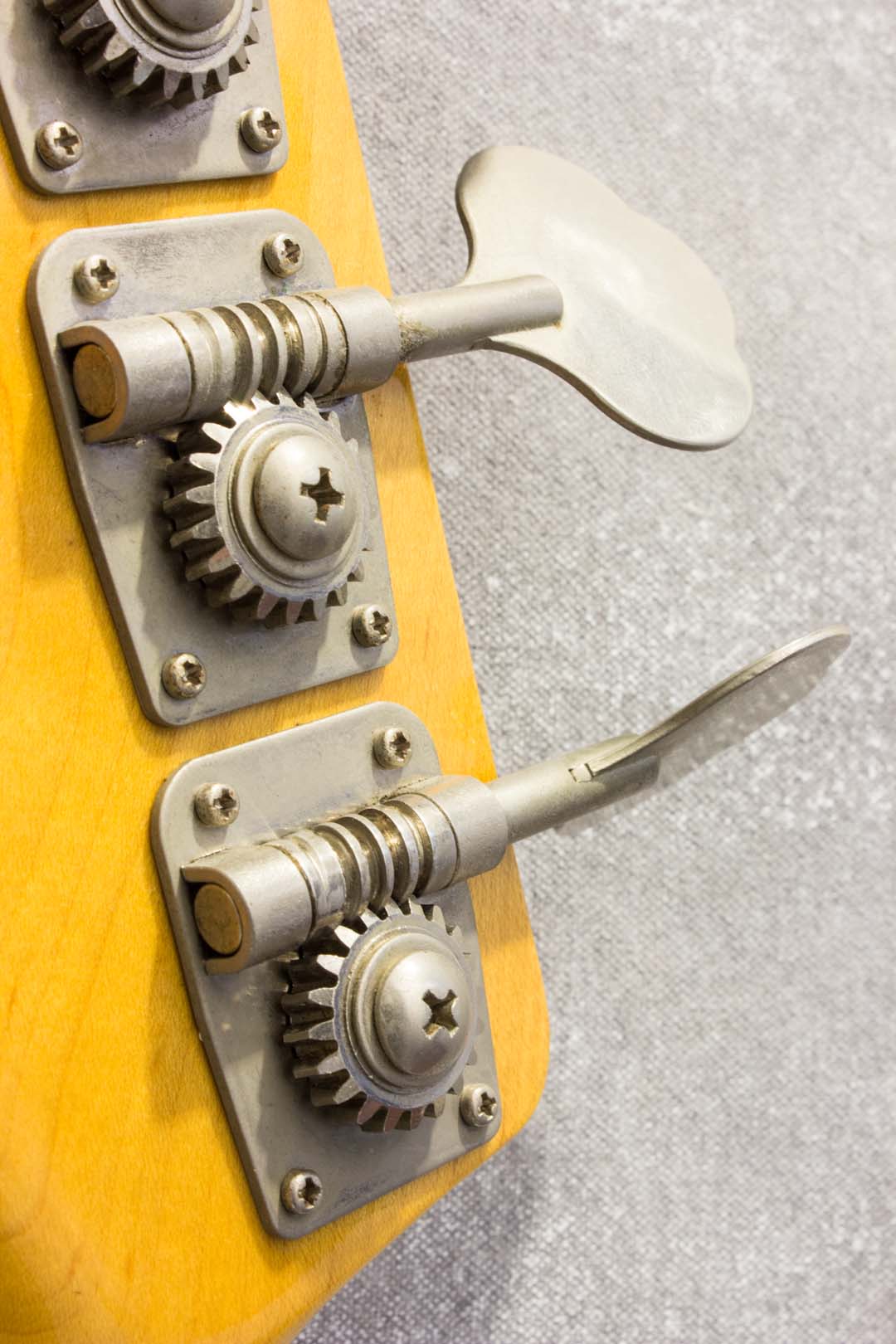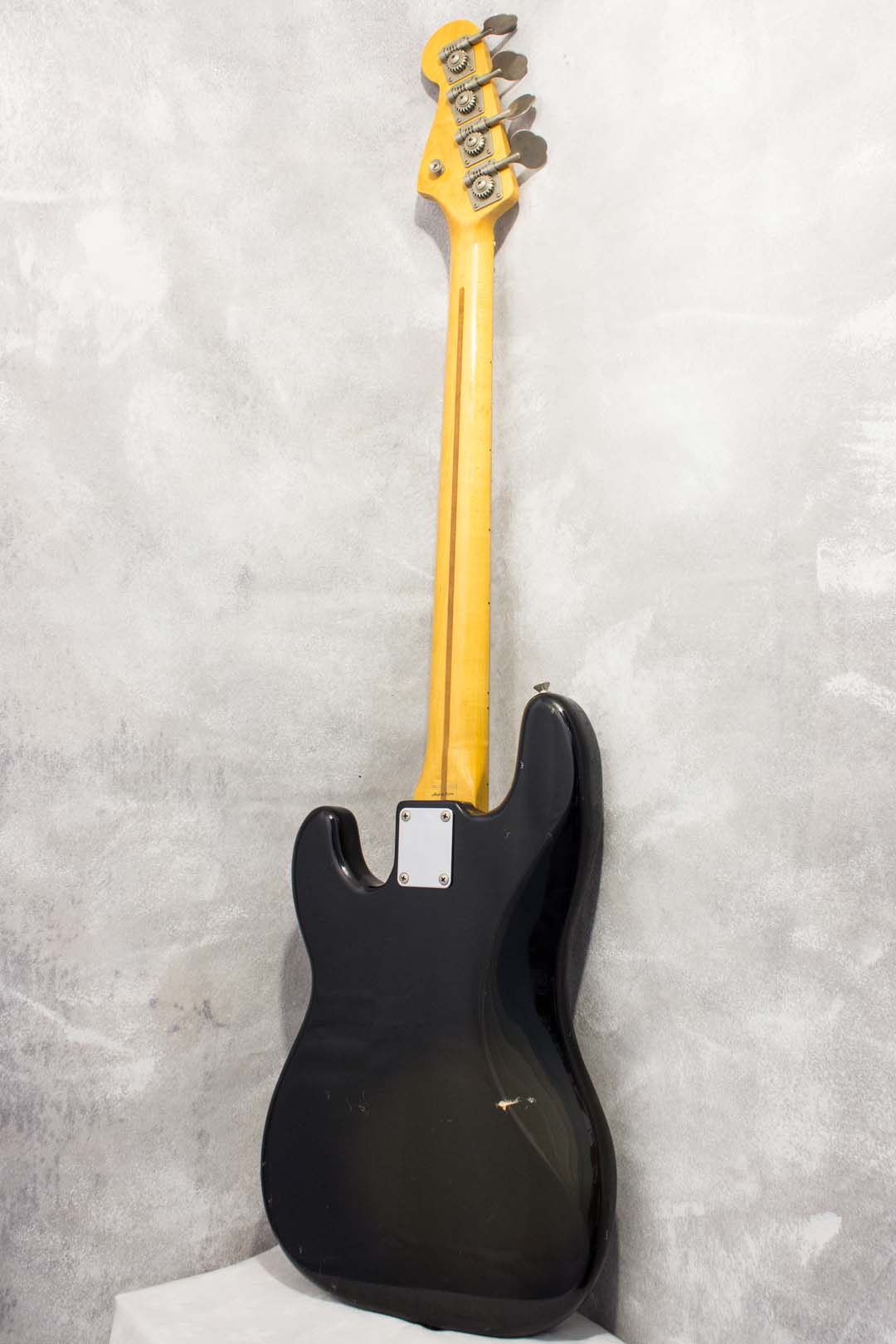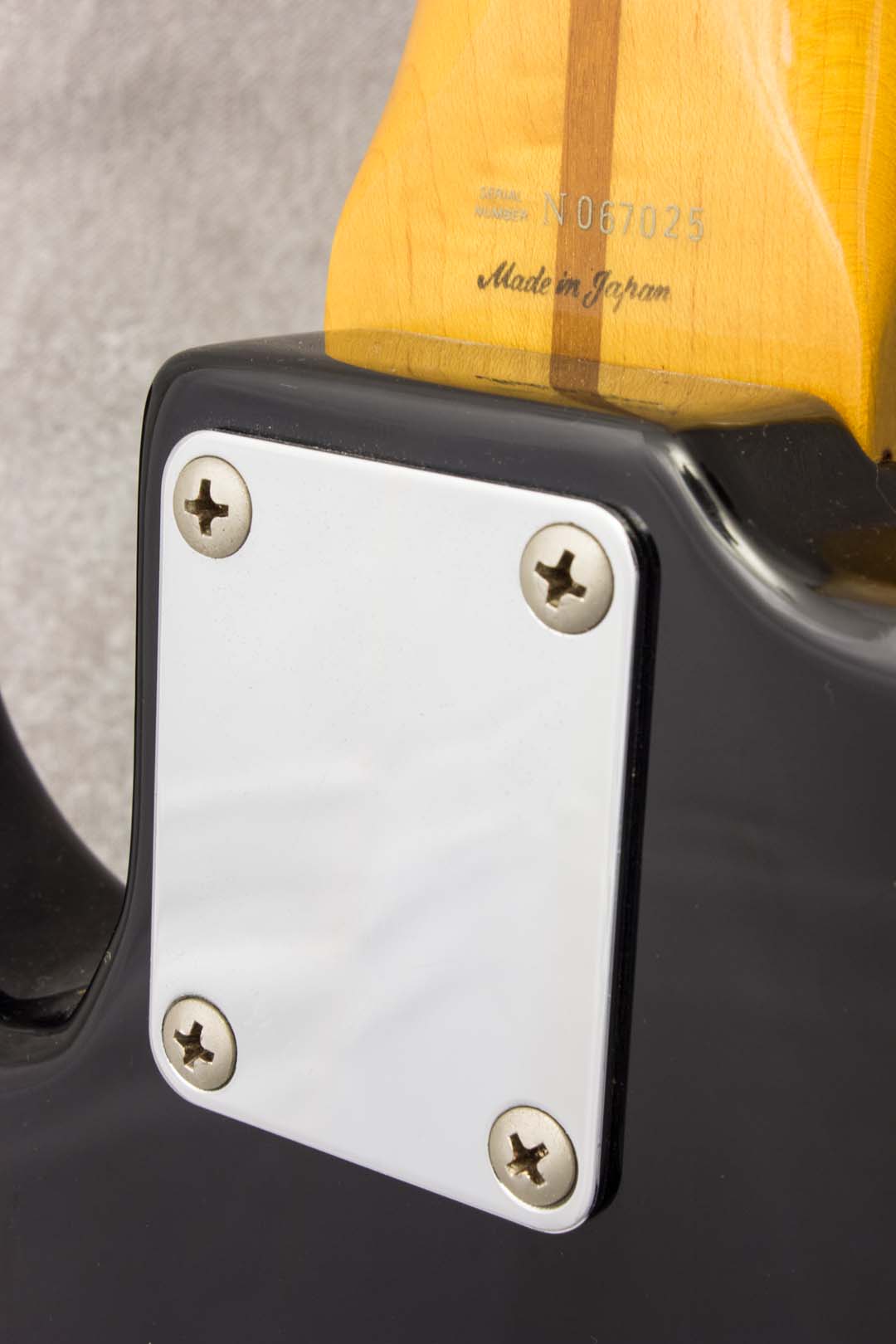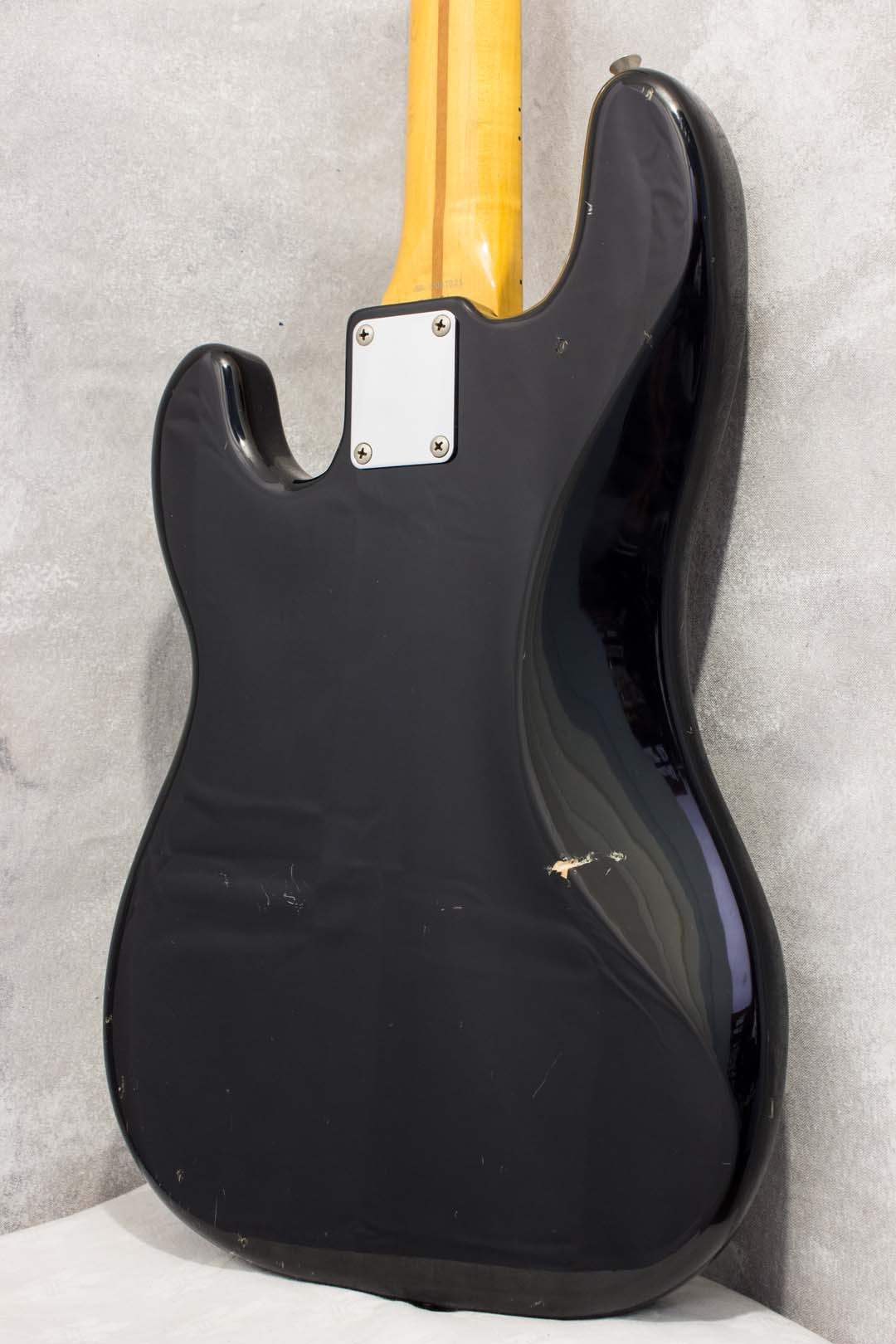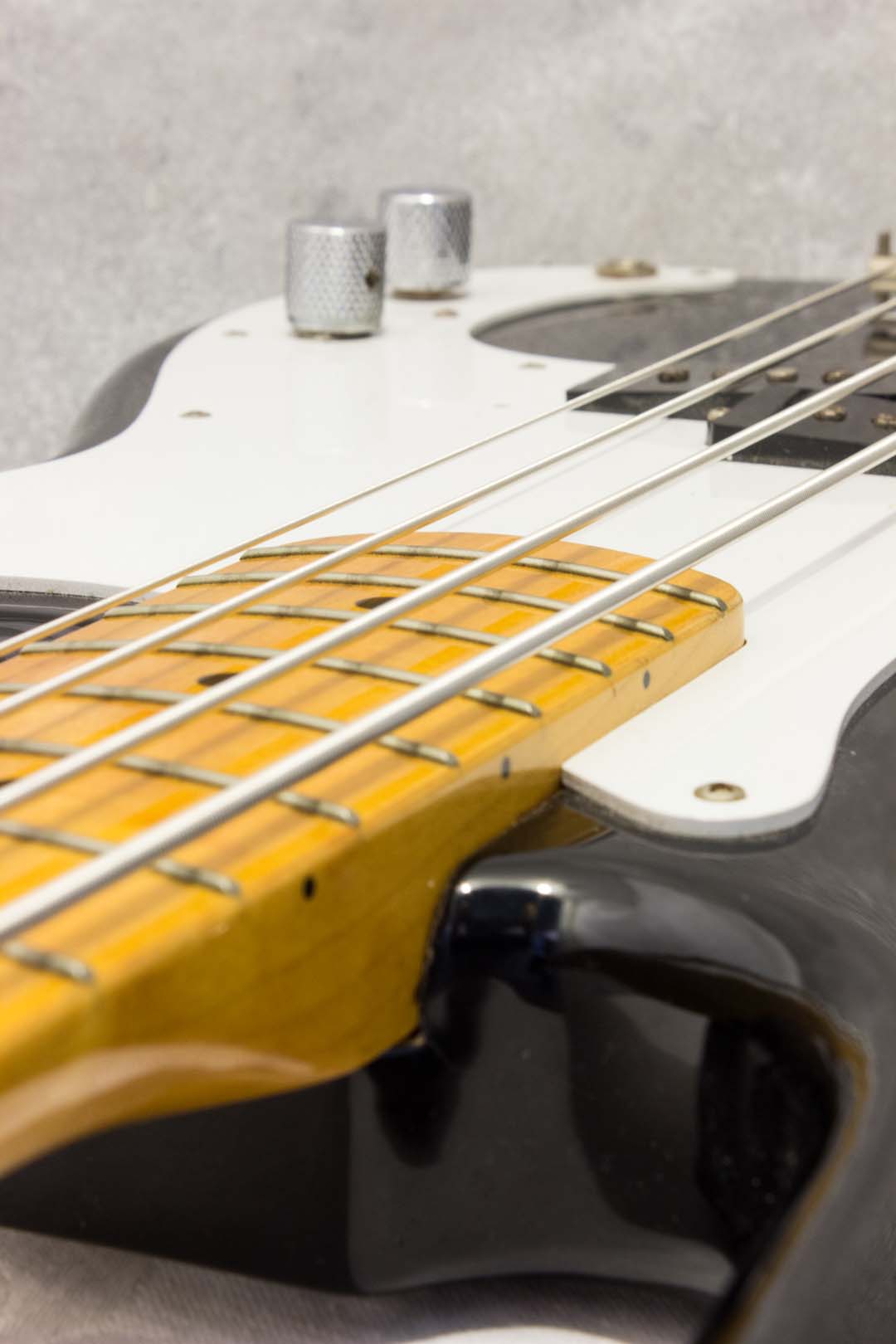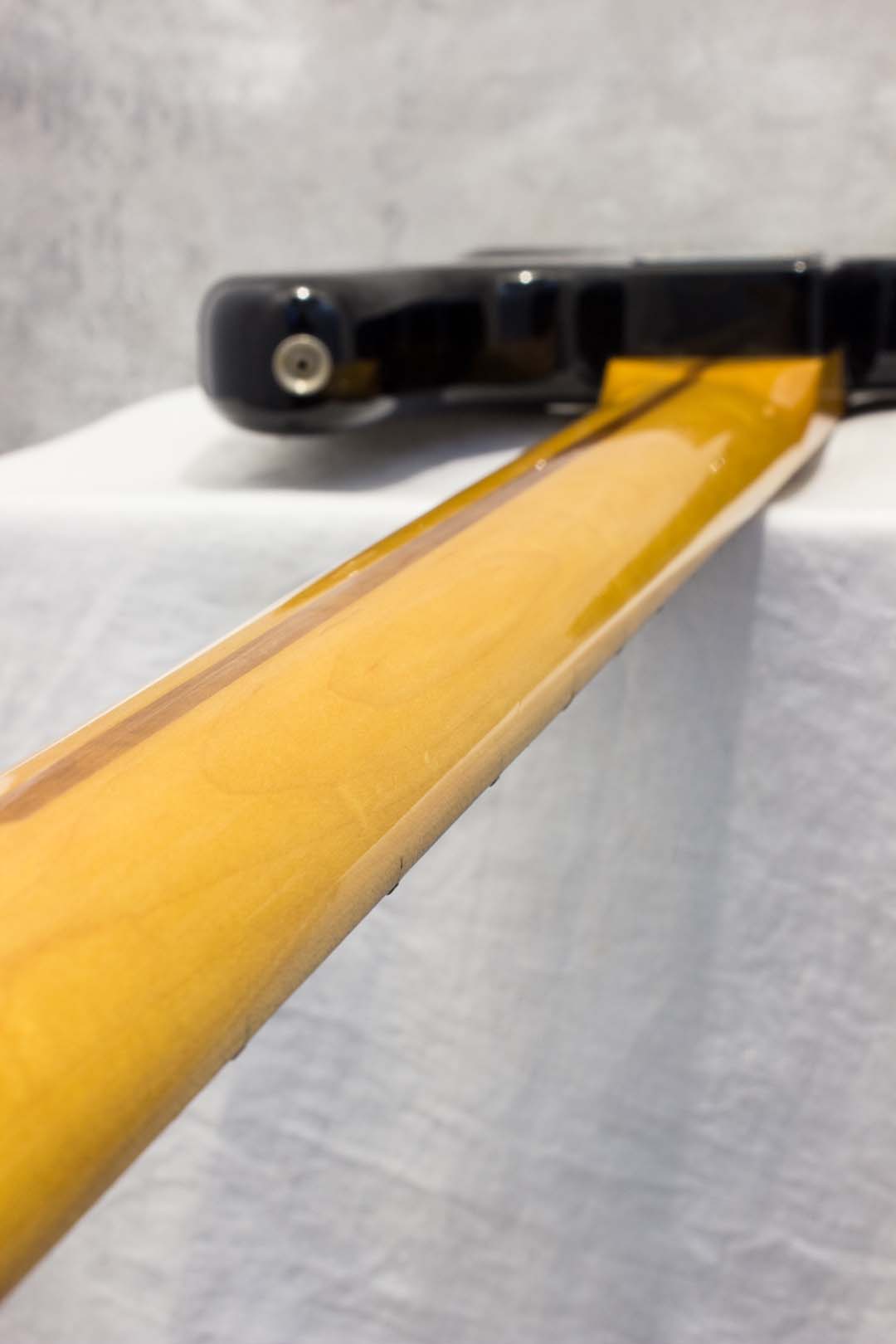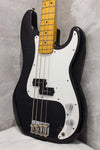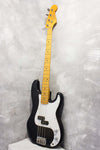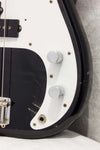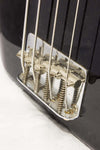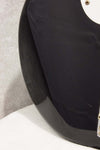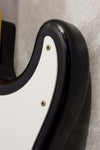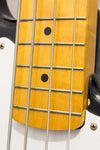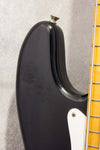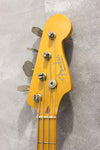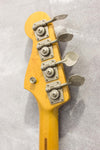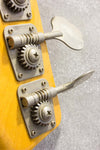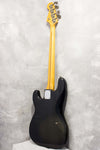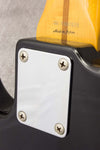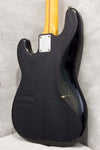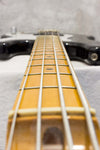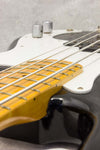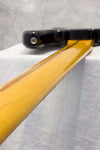 Fender '57 P, black, made in Japan 1993-4. It needs no introduction really, does it? The Precision Bass was the first ever successful production electric bass; this little legend is continuing that tradition. The maple board adds a bit of grit and sparkle to the tone; it's still got that classic P-punch and growly midrange, but with a nice defined treble to help cut through a mix. The body is nice and light and well balanced against the chunky D-shape neck; it's super resonant unplugged and rings truly with every note. The black finish has copped a few knocks over the decades, but it's all in the name of rock and roll, right? A tuxedo P bass always looks classy and will surely fit equally easy into a jazz quartet or a nasty punk show, so if you're a genre-bending chameleon, this is surely your ride-or-die.
Model: Fender '57 Precision Bass (PB57-53)
Year: Japan, Fujigen plant, 1993-4 (serial N067025)
Finish: gloss black, 1-ply white guard
Body: basswood
Neck: 1-piece maple, 34" scale, 7.25" radius
Weight: 3.915kg
Mods: none
Pickup: Fender Japan PB-Single split single coil
Case: none
Cosmetic condition notes: minor finish wear. Headstock is pretty clean, just some minor dimples on the end. The neck is clean and smooth in the hands, minor dimples on the back and some rub wear on the edges of the board only. The back has a reasonable chip on the edge of the belly carve as well as widespread dimples and scuffs. The sides have light dimples around the whole body, concentrated mostly in elbow area and near the jack. The front has decent scratch under and around the guard near the jack, a few marks around the knobs and bridge, dimples in the elbow area and plenty of play wear on the guard and top horn. Overall: good condition (6.5/10).

Playing condition notes: Action is low, neck is straight, intonation is good, truss rod works. All electrics tested and working properly. Frets are looking tidy, 8/10 for fret life left. Set up with fresh 45/105 Moonshiners strings.