(SOLD) Fender Japan '57/62 Combo Precision Bass Black 1991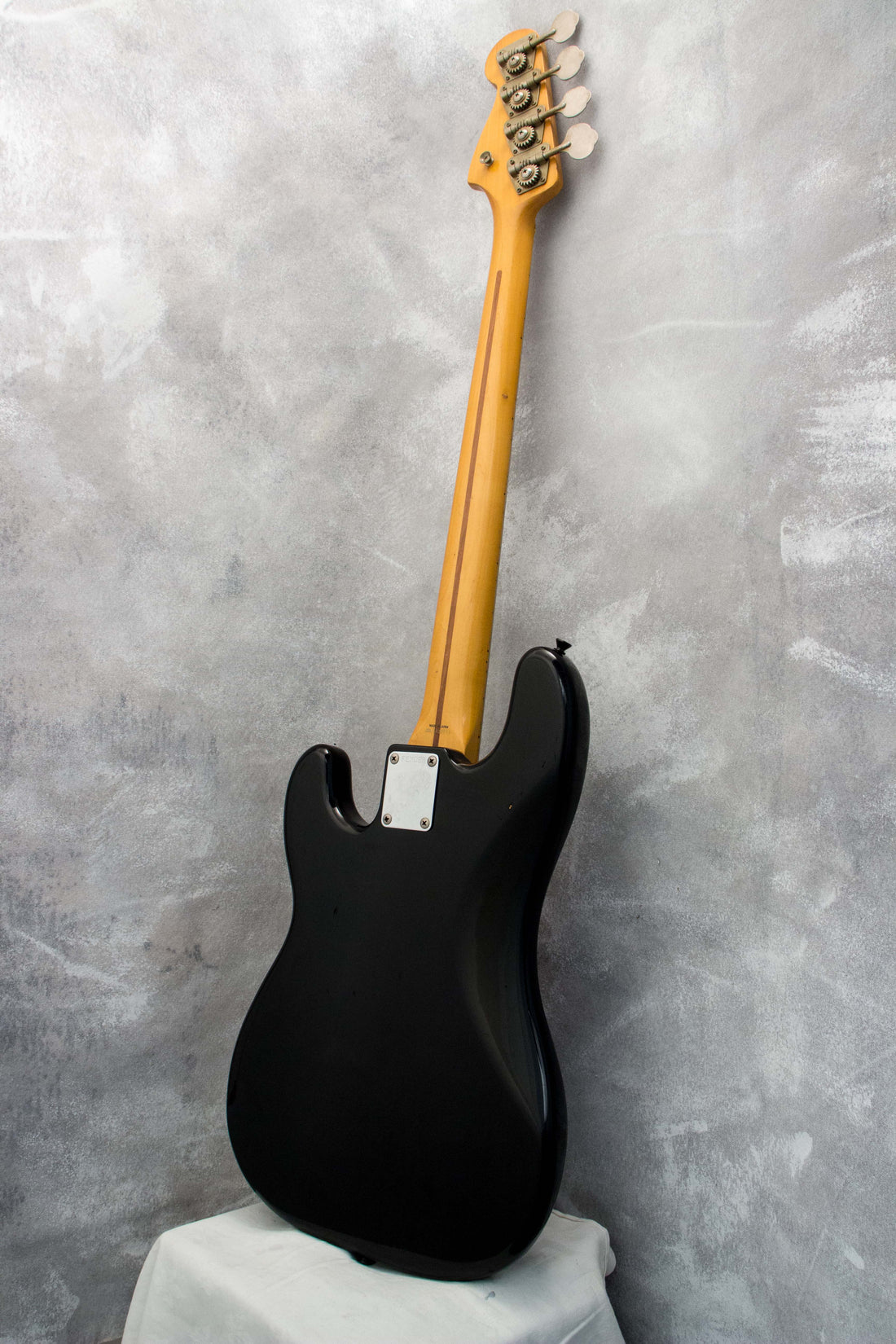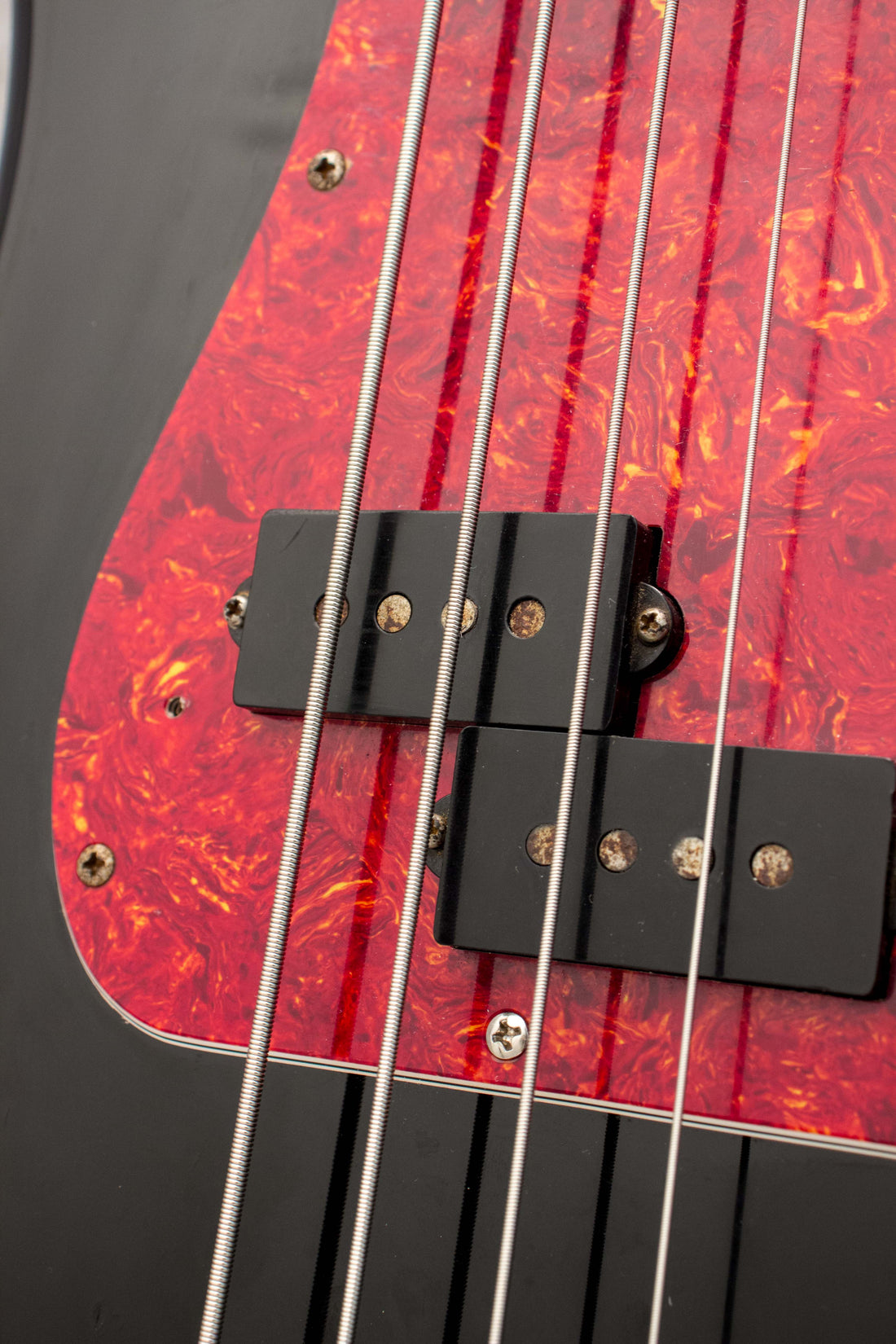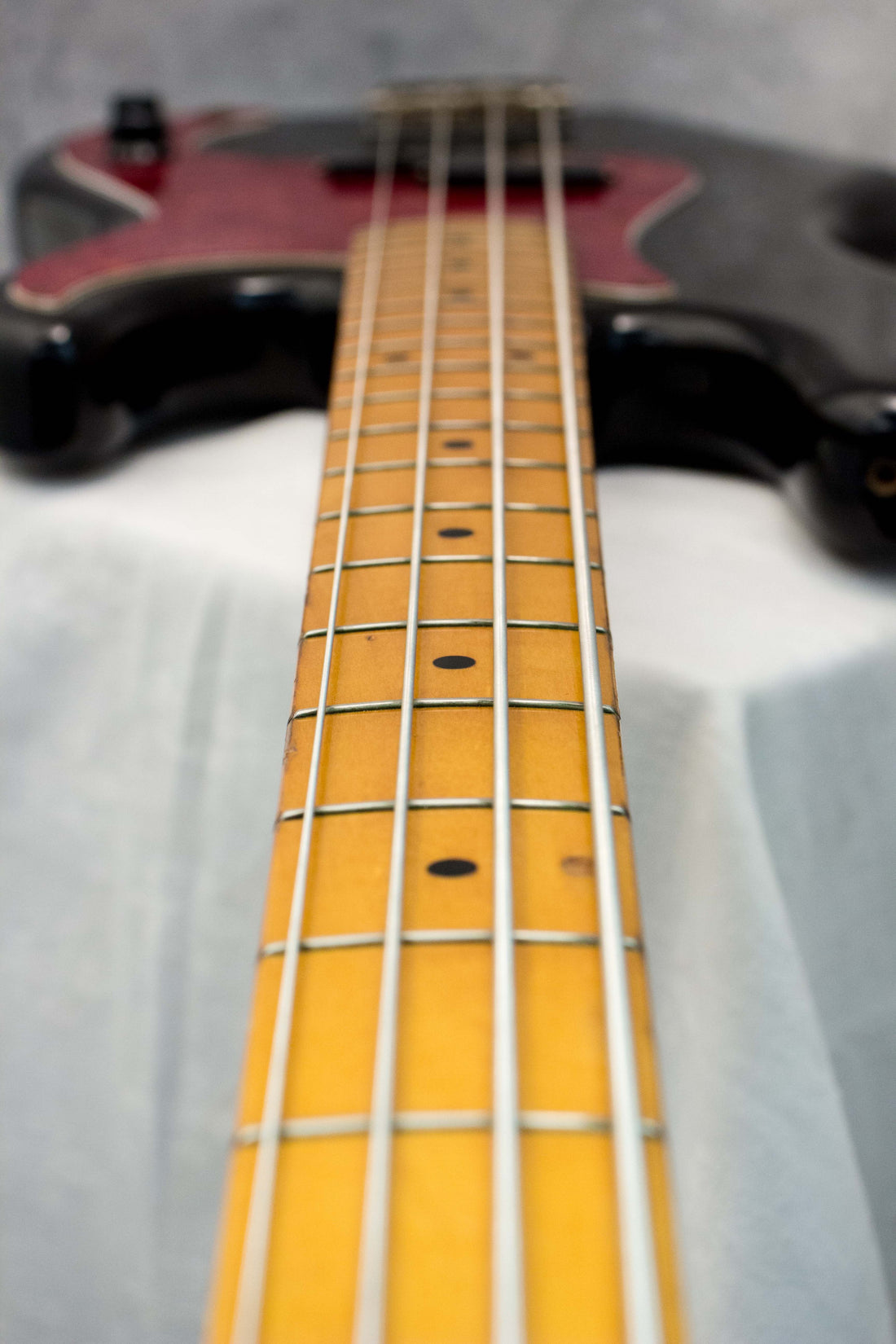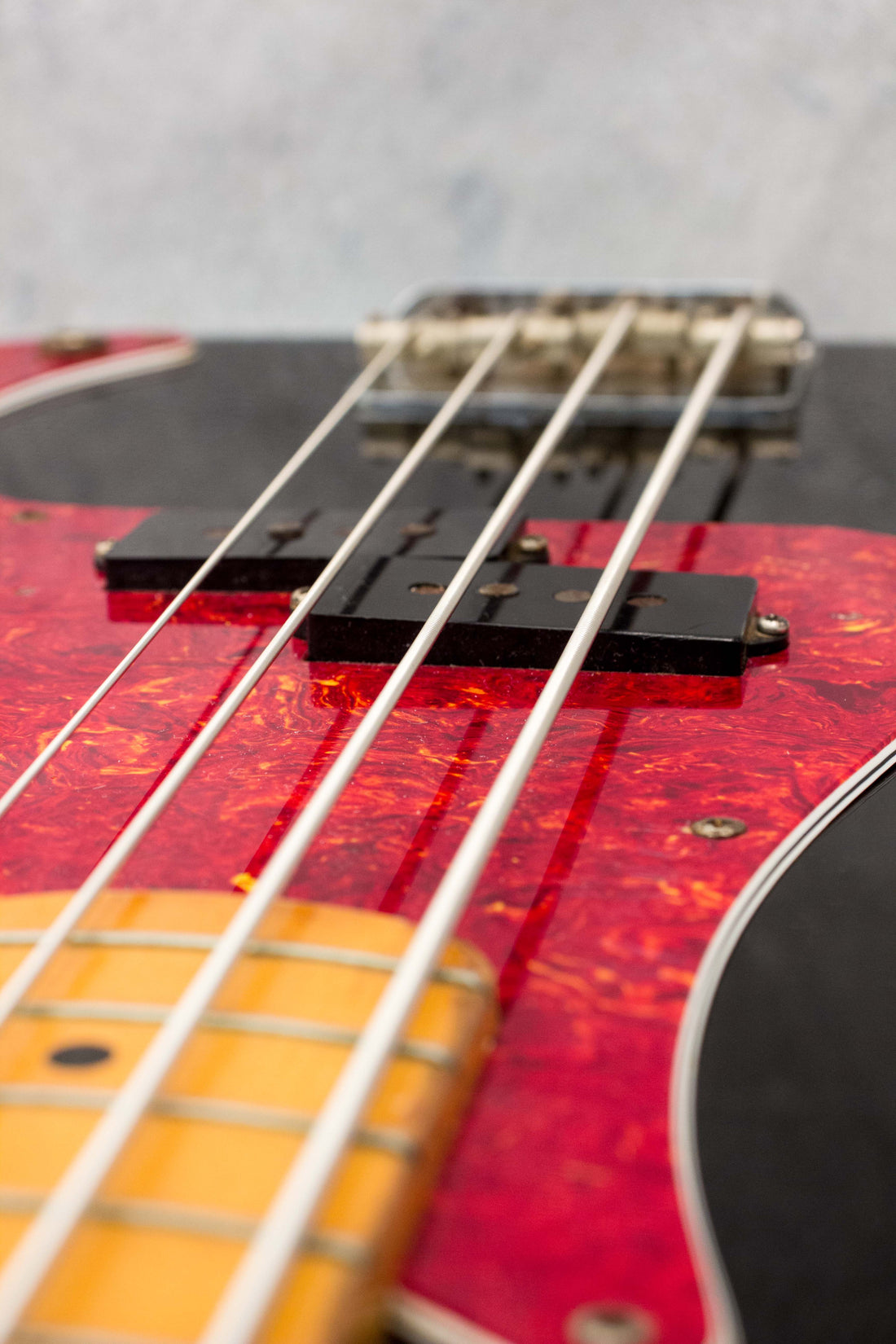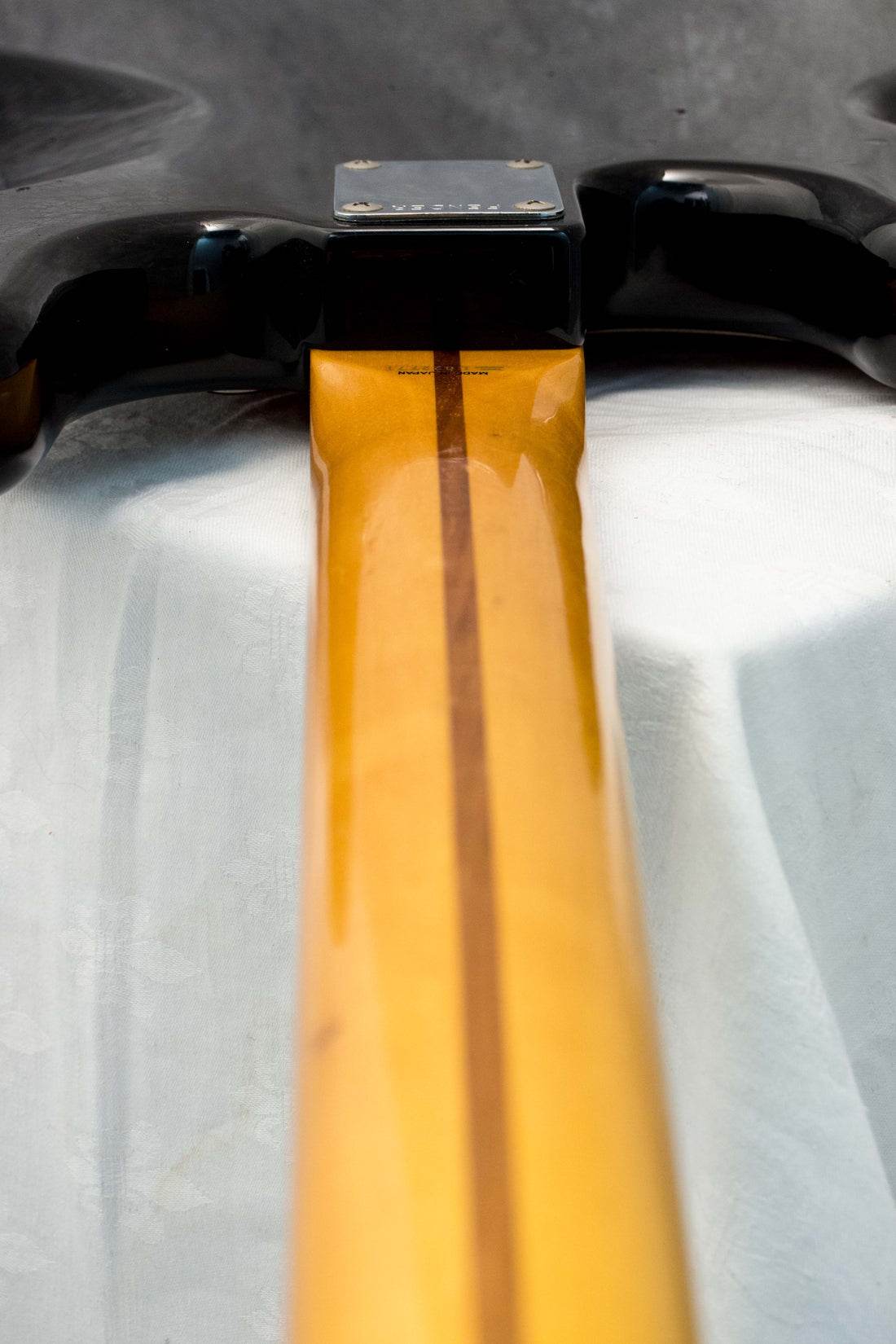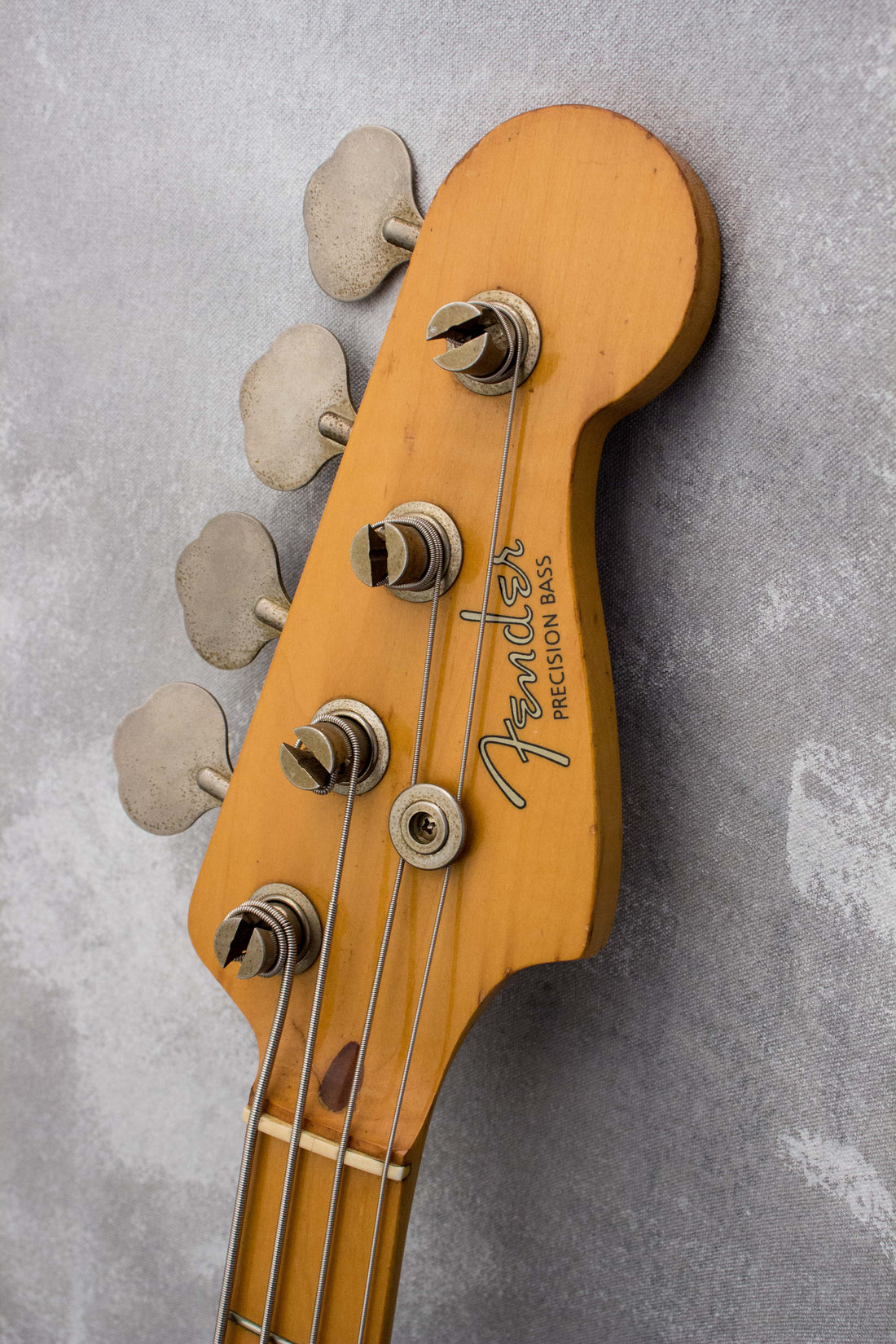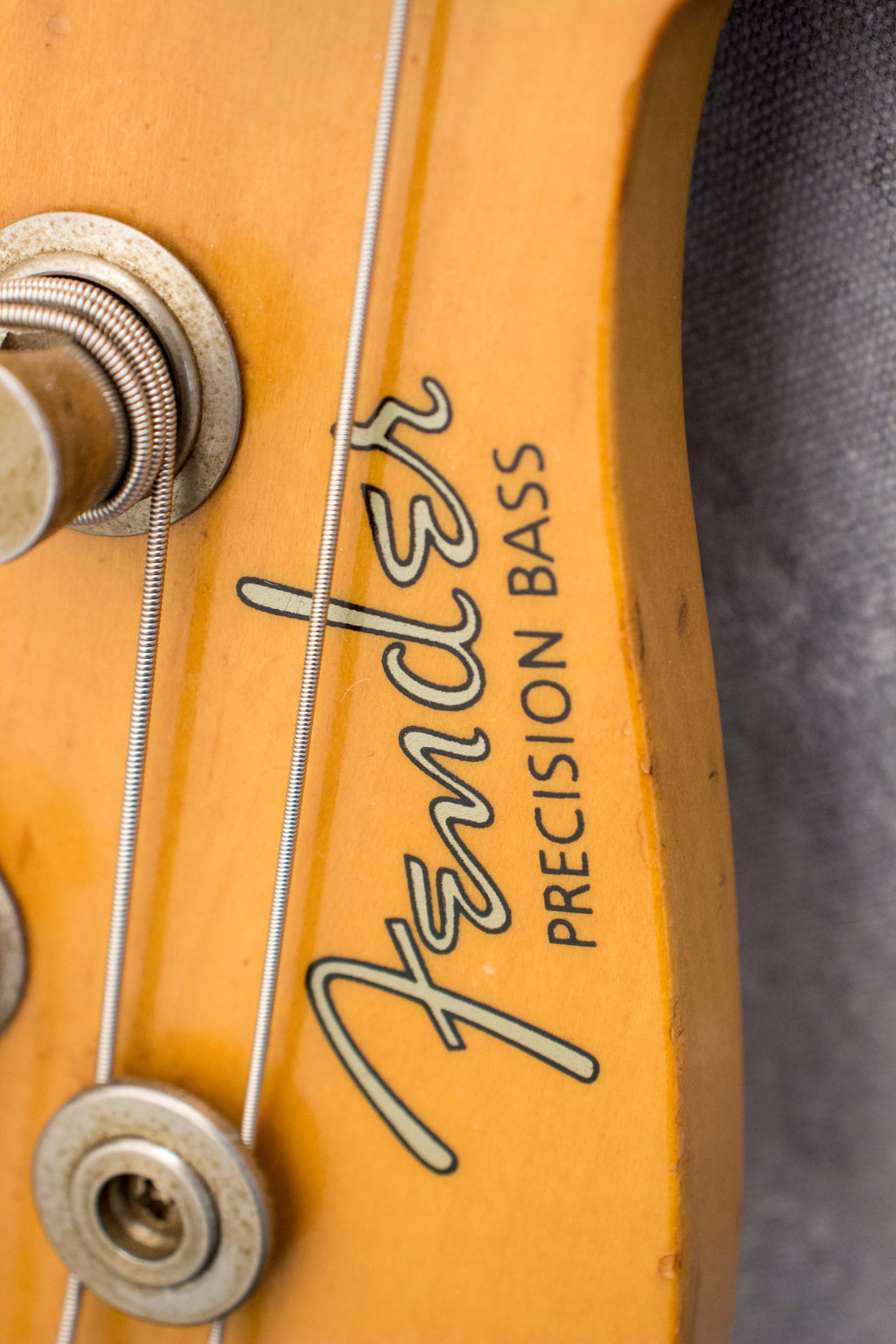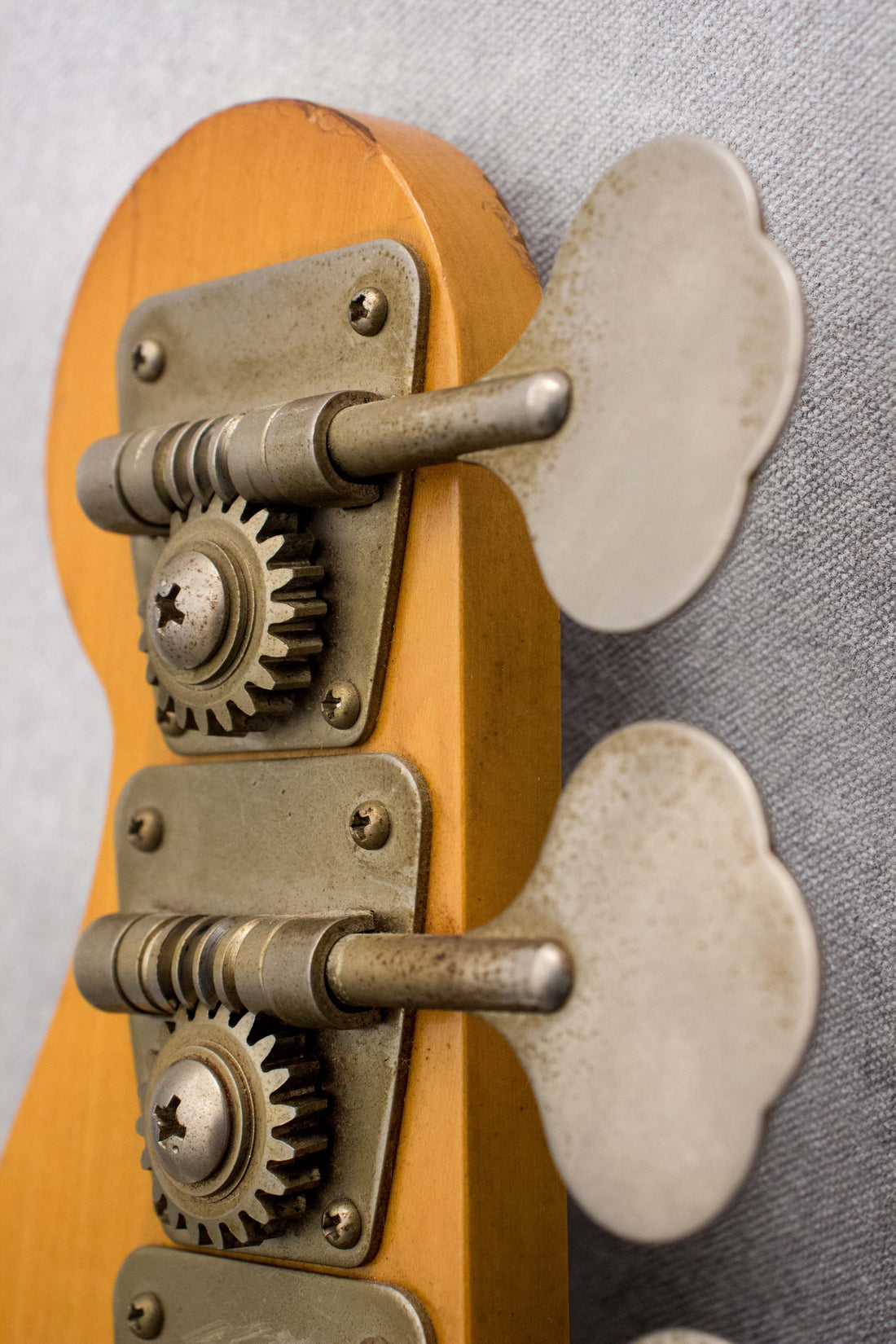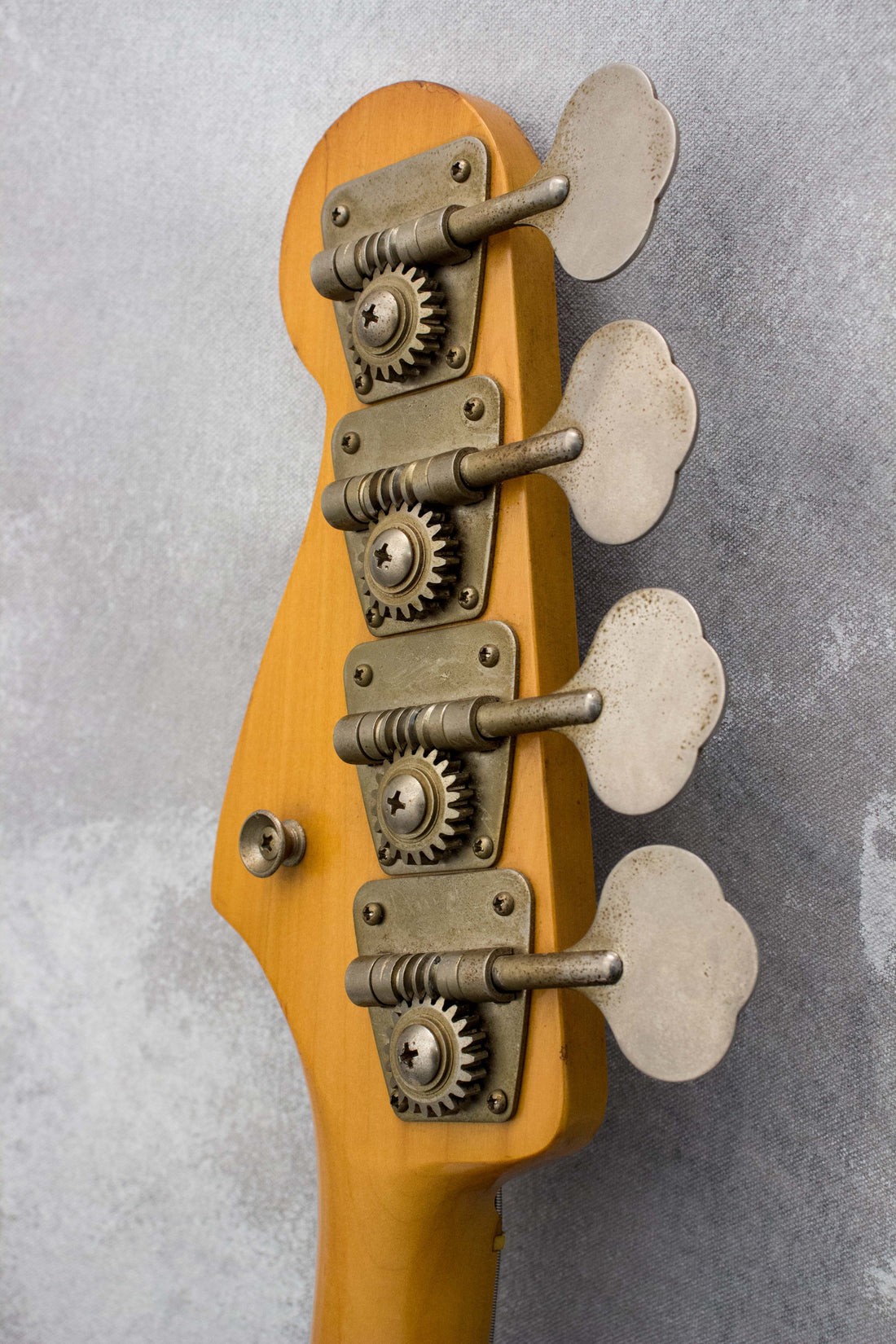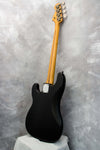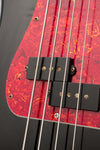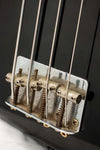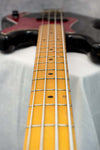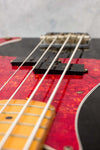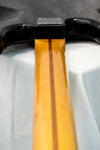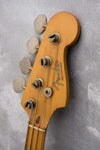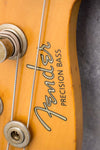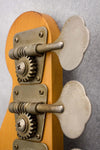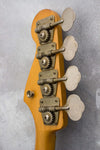 Fender Precision Bass, black, made in Japan 1991. This one is two things: a little mysterious, and full of mojo. The body is stamped as a '62 model P, and the well worn red tort guard is a '62 style appointment. The neck, however, is a chunky '57 profile with a tasty maple board. The neck and body seem to date to the same period, so it's possible this is a factory frankenstein of sorts, but it's most likely that this started life as a standard black '62 bass and a previous owner added the '57 neck. The maple board adds a bit of sparkle and grit to the tone; there's a nice growly midrange and bright snappy treble rounding out the thick low end thump. The body has plenty of marks and dents; this has done a lot of hours of play and has that sweet 'played-in' feel to it. As soon as you pick this up, it has that feeling of it being full of riffs; it's a very fun bass to play with a whole lot of heft to the tone. It's got a past, but surely it's best days lie ahead, right?

Model: Fender PB62-500 (body), PB57-500 (neck)
Made: Japan, Fujigen plant, 1991 (neck serial L022771, body seems to be same era)
Finish: black, 3-ply red tort guard
Body: basswood
Neck: maple, one piece inc board board, 34" scale, 7.25" radius
Weight: 4.060kg
Mods: knobs and strap pins replaced, neck and body combined at some point
Pickup: Fender Japan PB-Vintage split single coil
Case: none

Cosmetic condition notes: minor finish wear. Headstock has some marks on the end and bottom edge. The neck is clean and smooth in the hands, just some minor dimples on the back. The back has several dents and scuffs, as well as some surface scratches, concentrated mostly the top horn. The sides have a few minor marks: a small chip and some scuffs on the shoulder, some minor dents and scuffs near the jack and knobs and some minor scuffs on the bottom horn. The front strap pin has been re-drilled into a new hole, so the old hole is visible. The front has no major marks, but there's dimples from the jack around past the bridge and on the shoulder all the way around to the top horn; nothing nasty though. Overall: good condition (6.5/10)

Playing condition notes: Action is low, neck is straight, intonation is good, truss rod works. All electrics tested and working properly. Frets look pretty good, minor wear only, 7/10 for life left. Set up with fresh 45/105s.