(SOLD) Fender Japan '57 Reissue Stratocaster ST57-70TX US Blonde 2004-05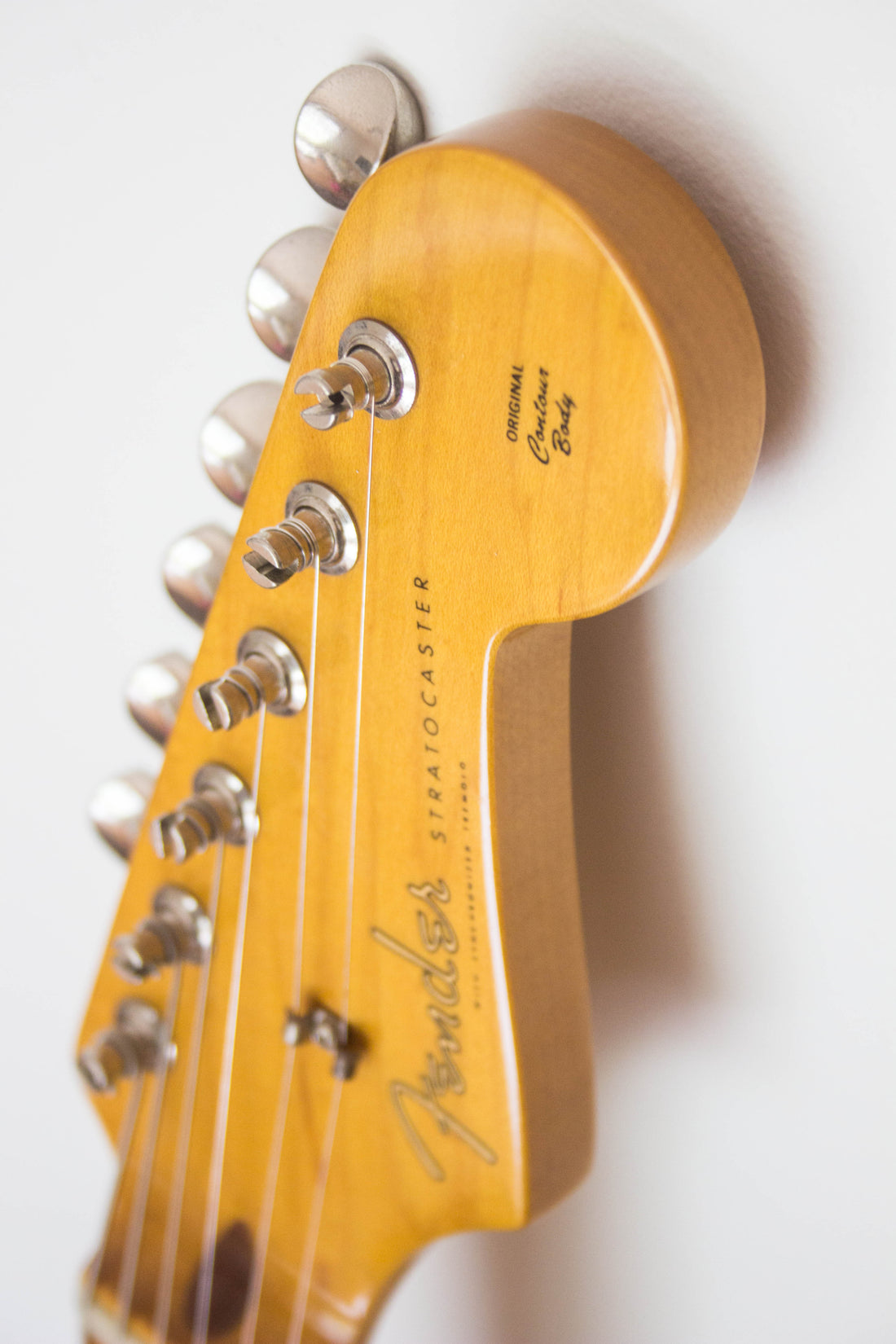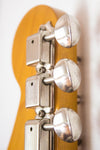 Fender Japan '57 Reissue Strat, US Blonde, CIJ 2004-05. Pause for a minute and bask in the glory of this finish... it's quite spectacular. Oddly, 'US blonde' is a Japan only finish (go figure!), the beautiful grain is clearly visible through the creamy coat, and with that gold guard... bellissimo! Aside from being attractive, this brings it's A-game to all aspects. The neck has that classic '57 round, semi-chunky profile; it's easy to get along with and feels very natural. The body is pretty light and resonates nicely... this just feels 'right'. The Texas Special pickups offer enhanced lows and crispy clear highs; they love a bit of overdrive and really eat up bluesy lead playing with great enthusiasm. This finish isn't listed in the catalog and doesn't come around often, it's a rare beauty. Blondes have more fun!
Model: Fender Stratocaster, '57 Reissue (ST57-70TX)
Made: Japan, 2004-05, Tokai plant (serial S015419)
Finish: US blonde (USB), 1-ply anodized gold guard
Body: alder 
Weight: 3.5kg approx
Neck: maple with maple board, dot inlays
Mods: knobs replaced
Pickups: Fender USA Texas Special single coils
Case: none
Cosmetic condition notes: minor finish wear. There's some minor scratching on the back, most notably between the neck plate and cavity. There's a couple of minor dimples around the bottom edge of the back and near the bridge on the front. There's some scratching from play on the guard and above it. Back plate is missing. Overall: very good condition (8/10).

Playing condition notes: Neck is straight, action is low, intonation is good, truss rod works. All electronics tested and working properly. Frets have been played, but the wear is minor, 8/10 for life left. Wearing fresh 10/46s, ready to roll.