(SOLD) Fender Japan '57 Stratocaster ST57-55 Vintage White 1987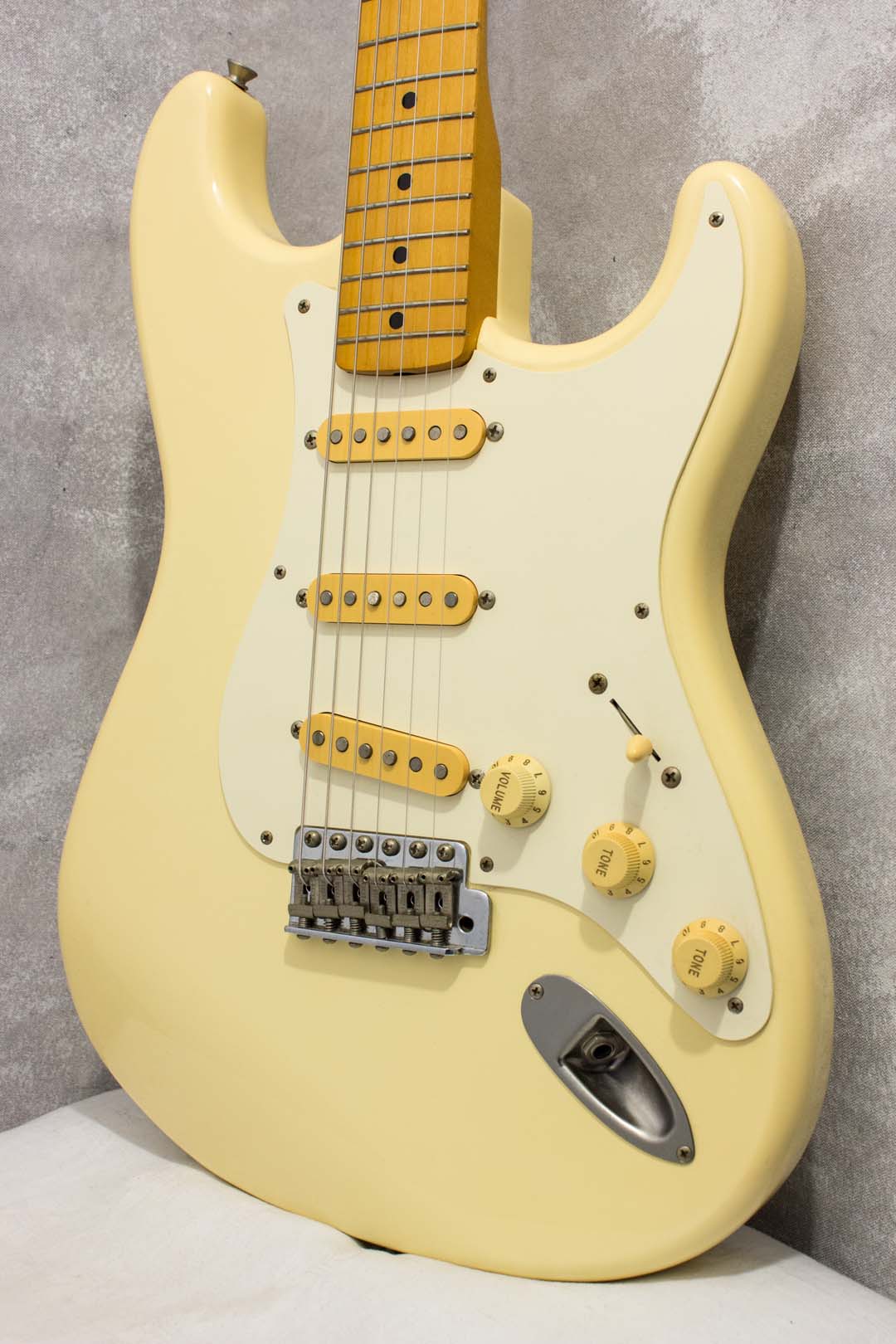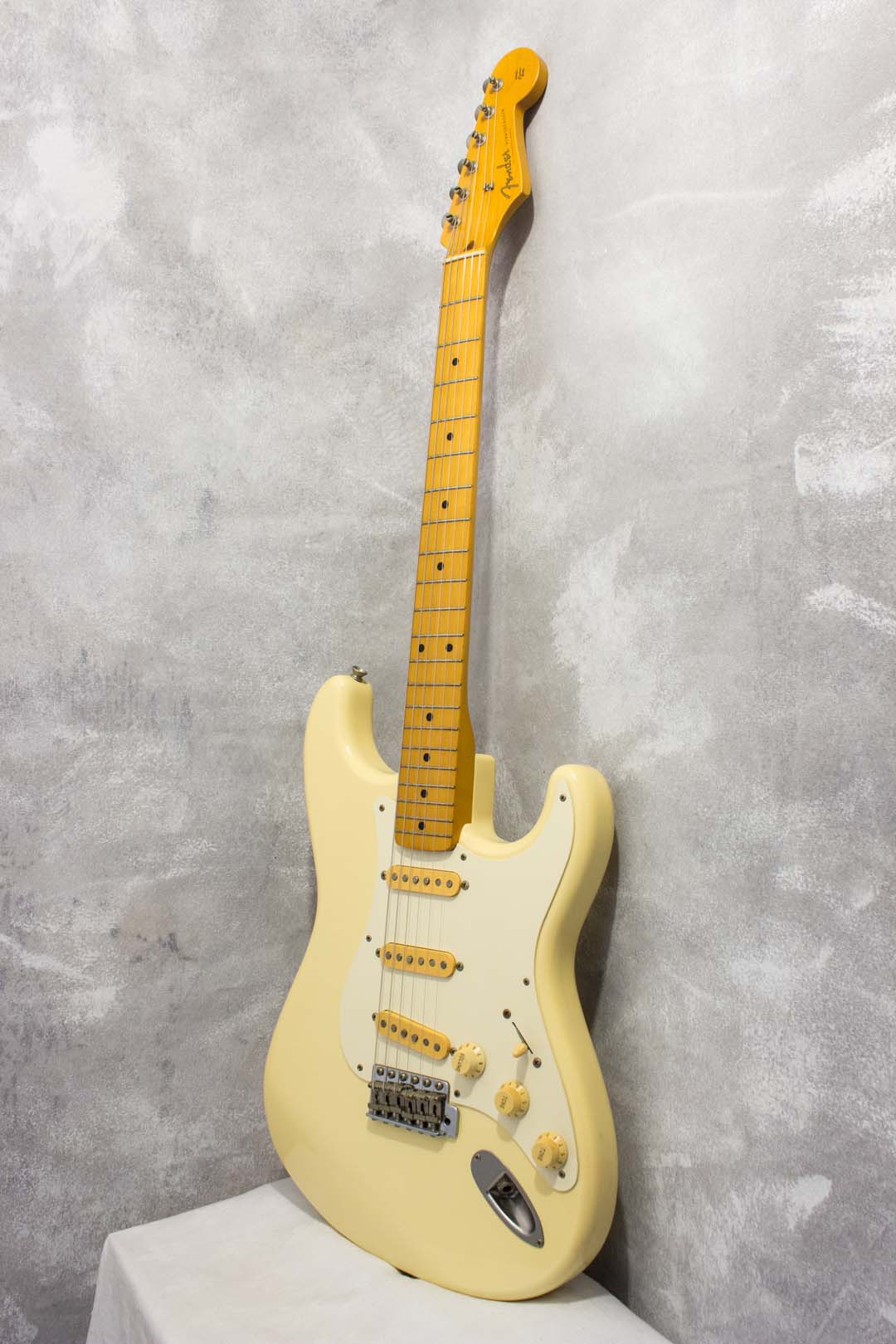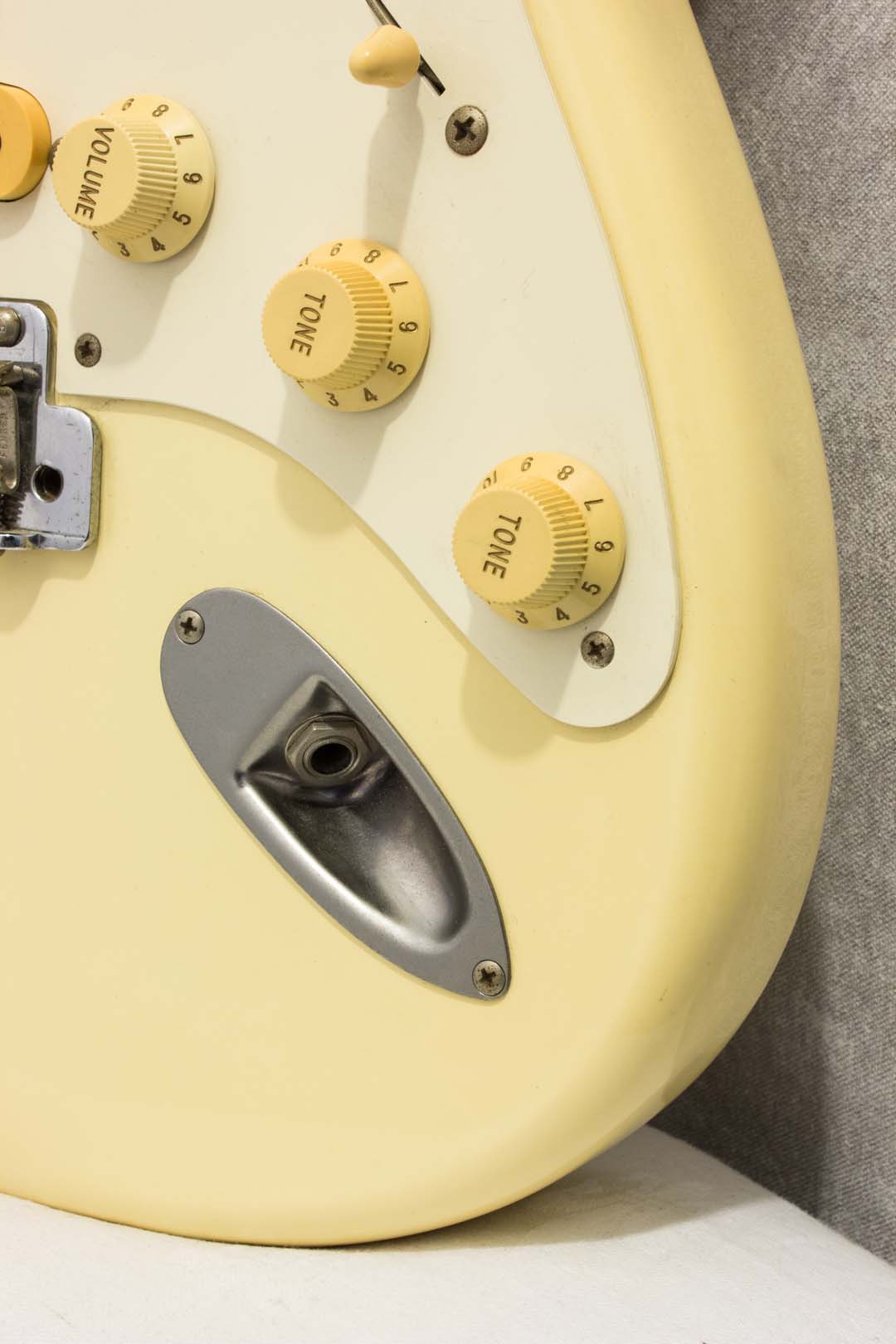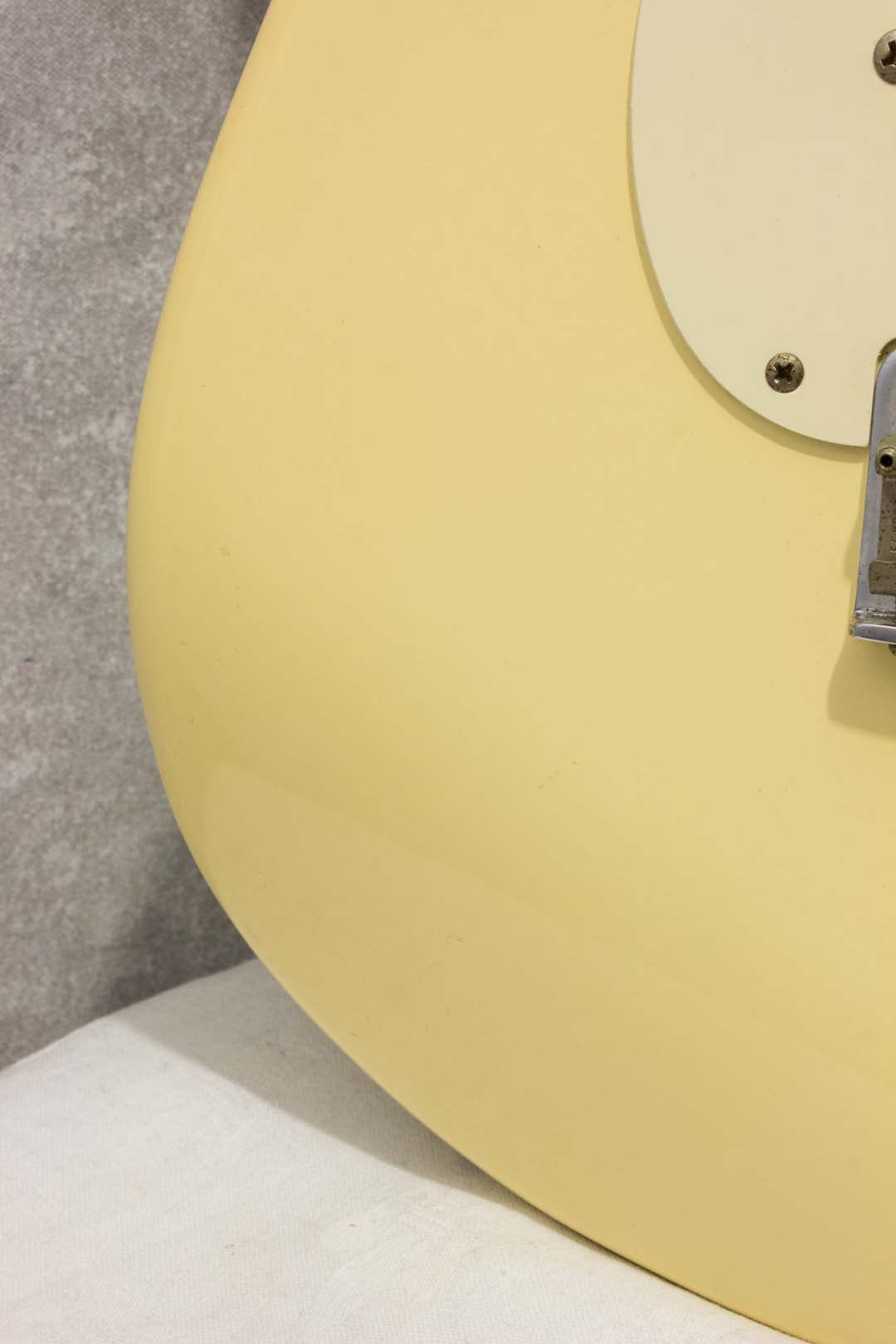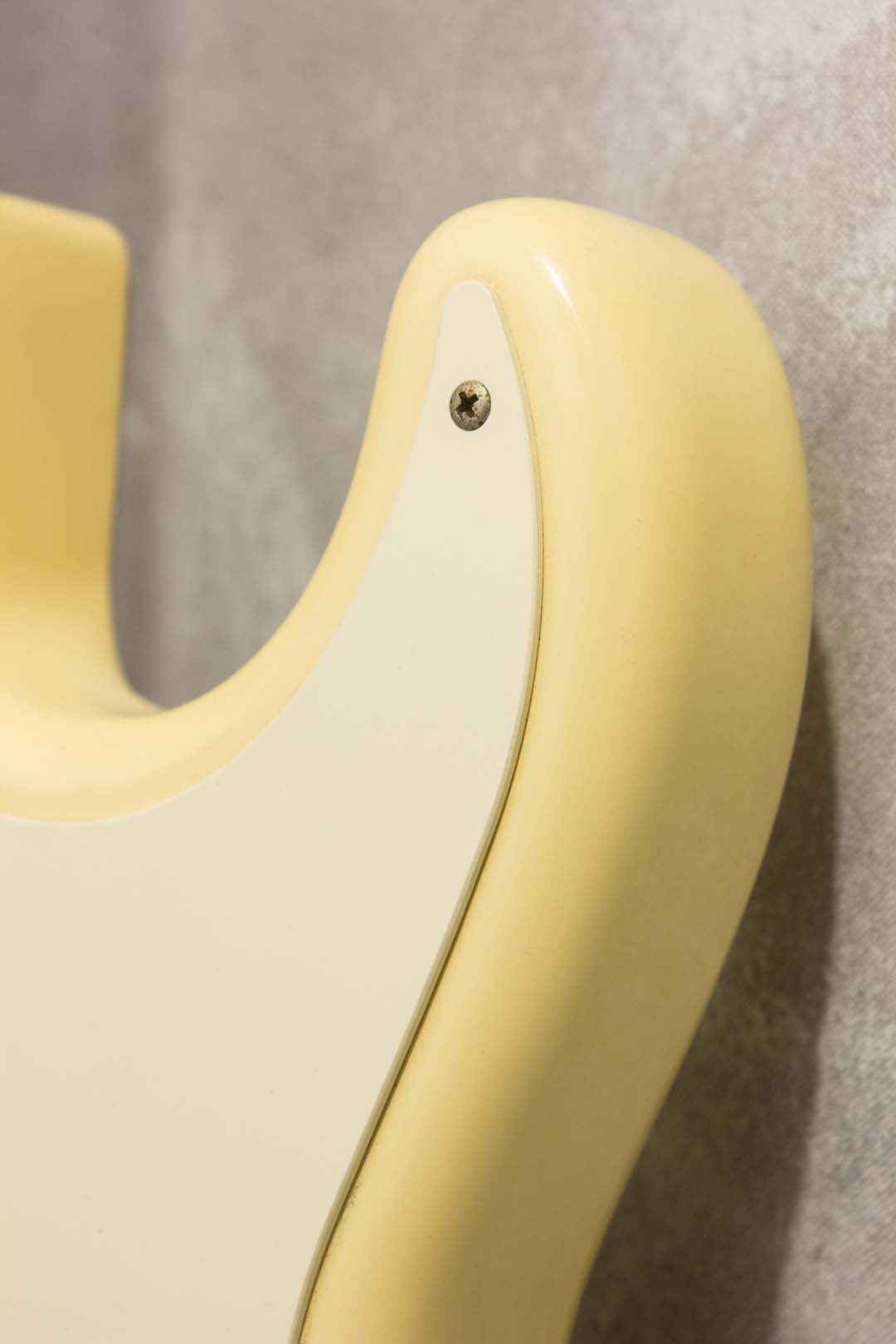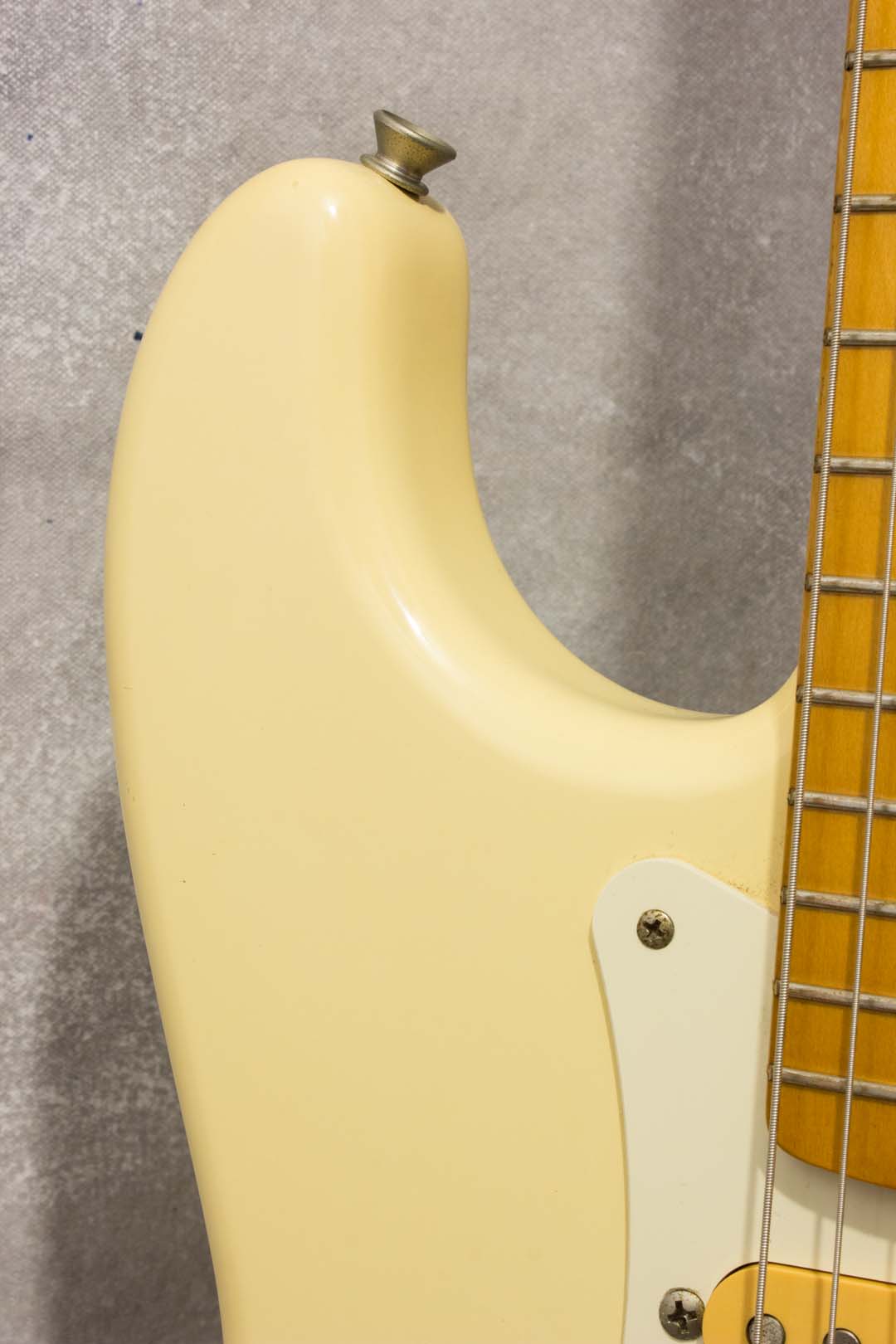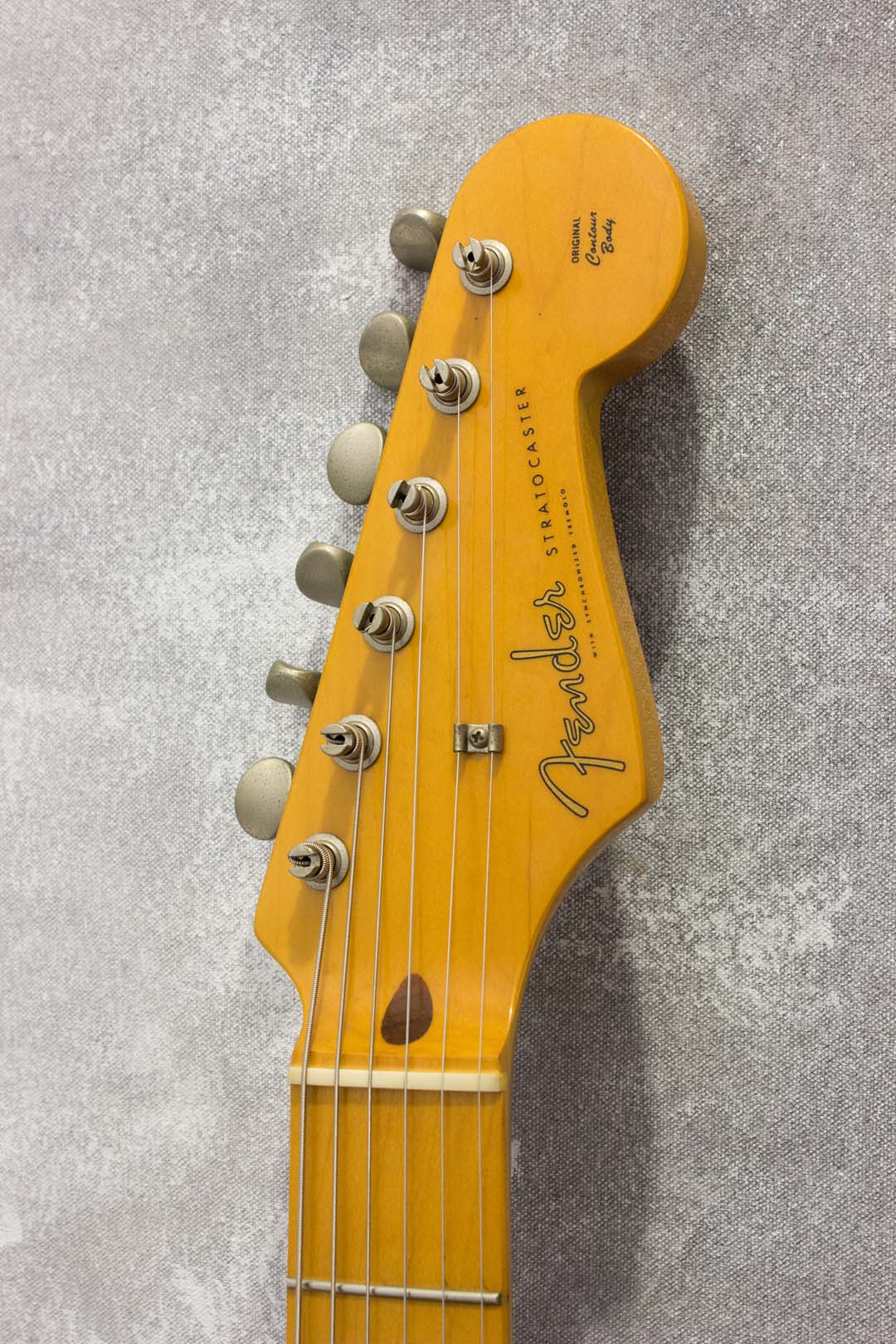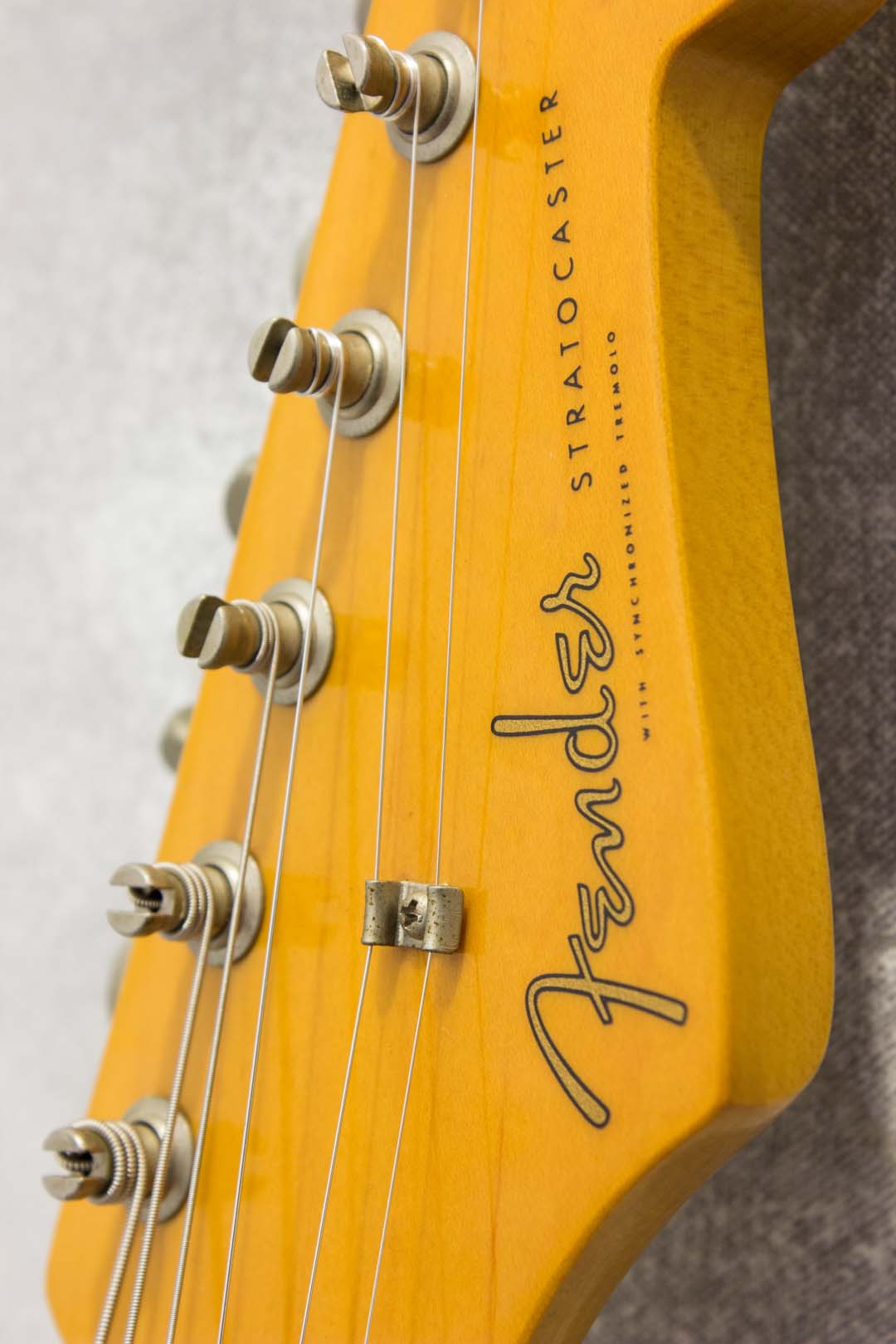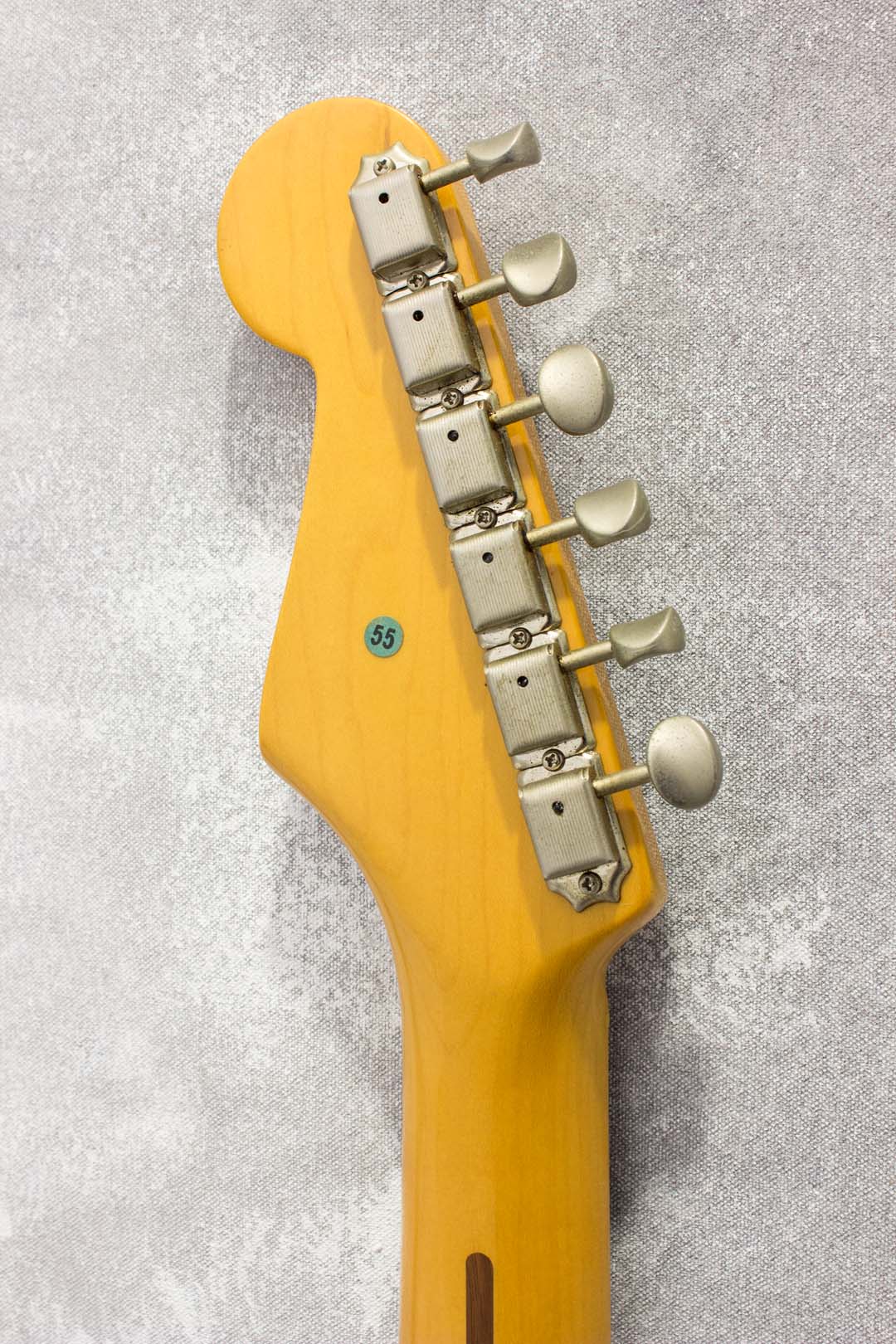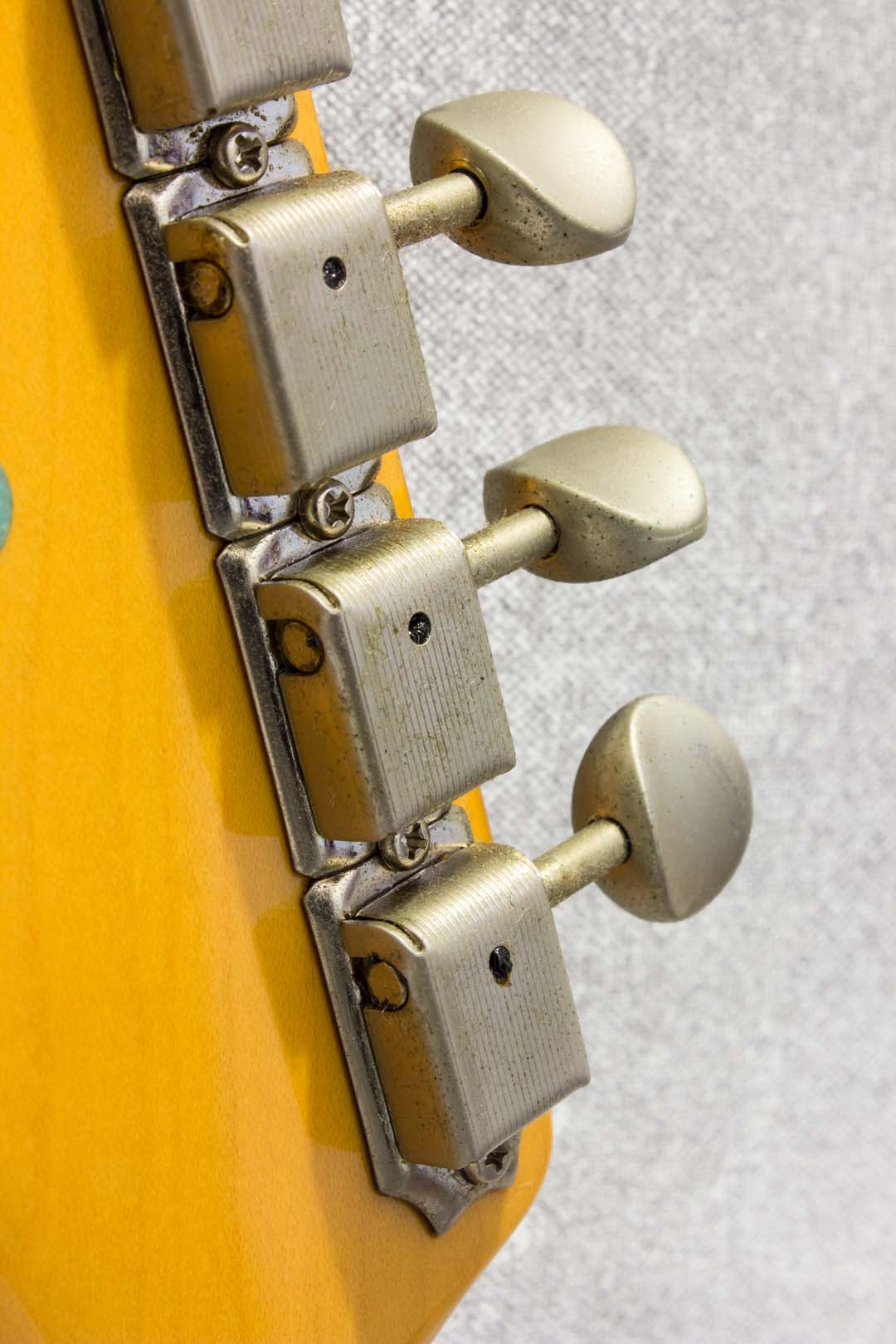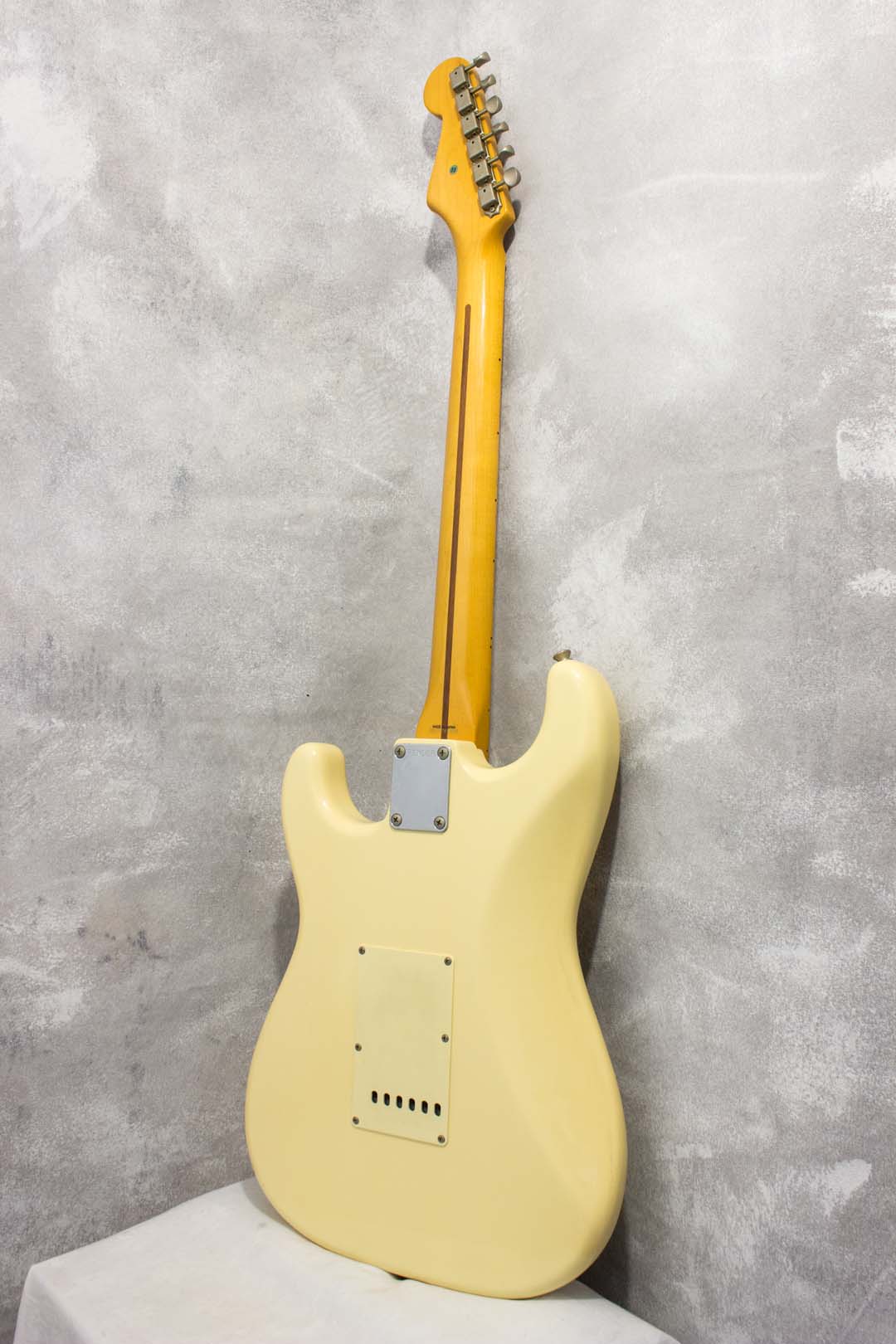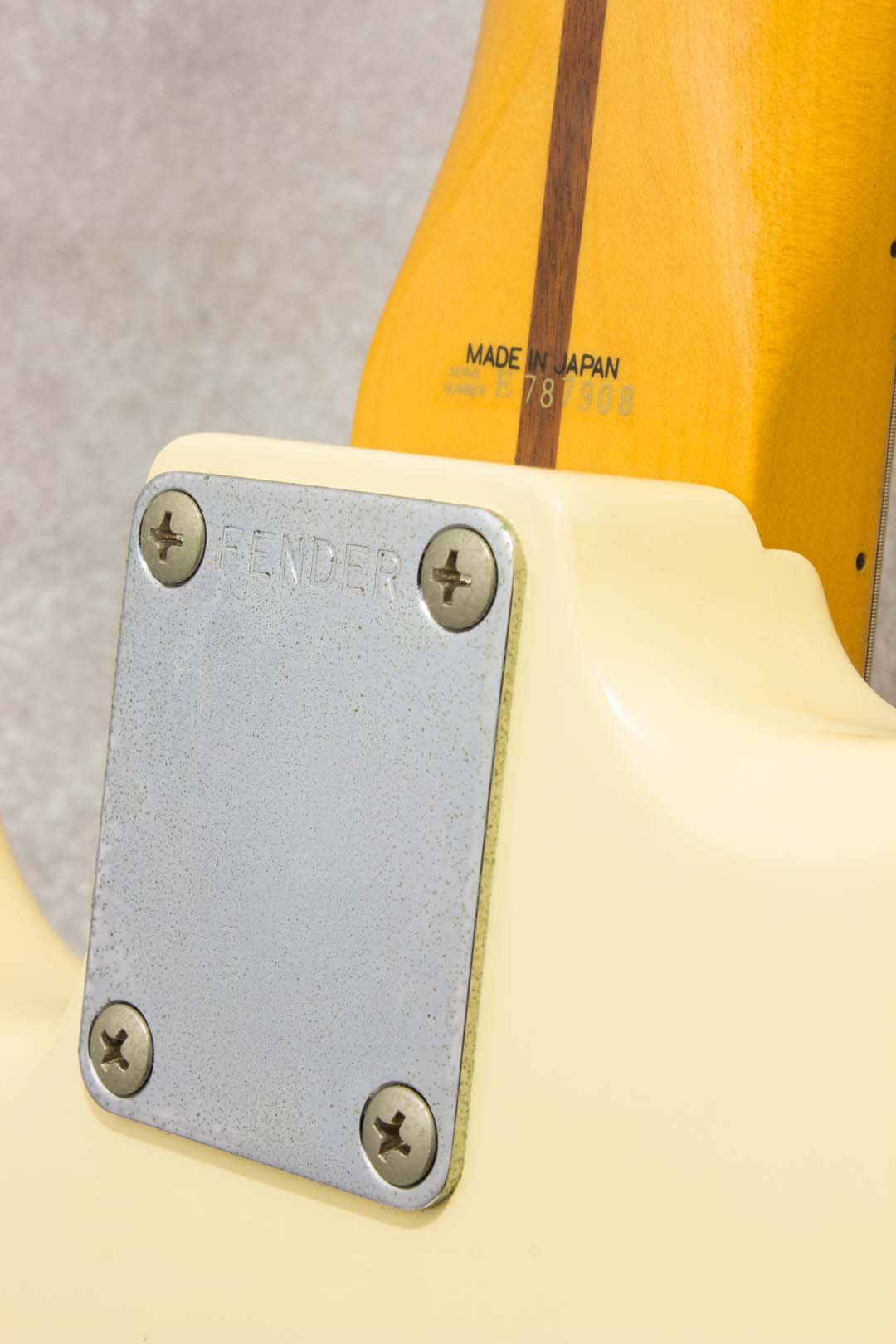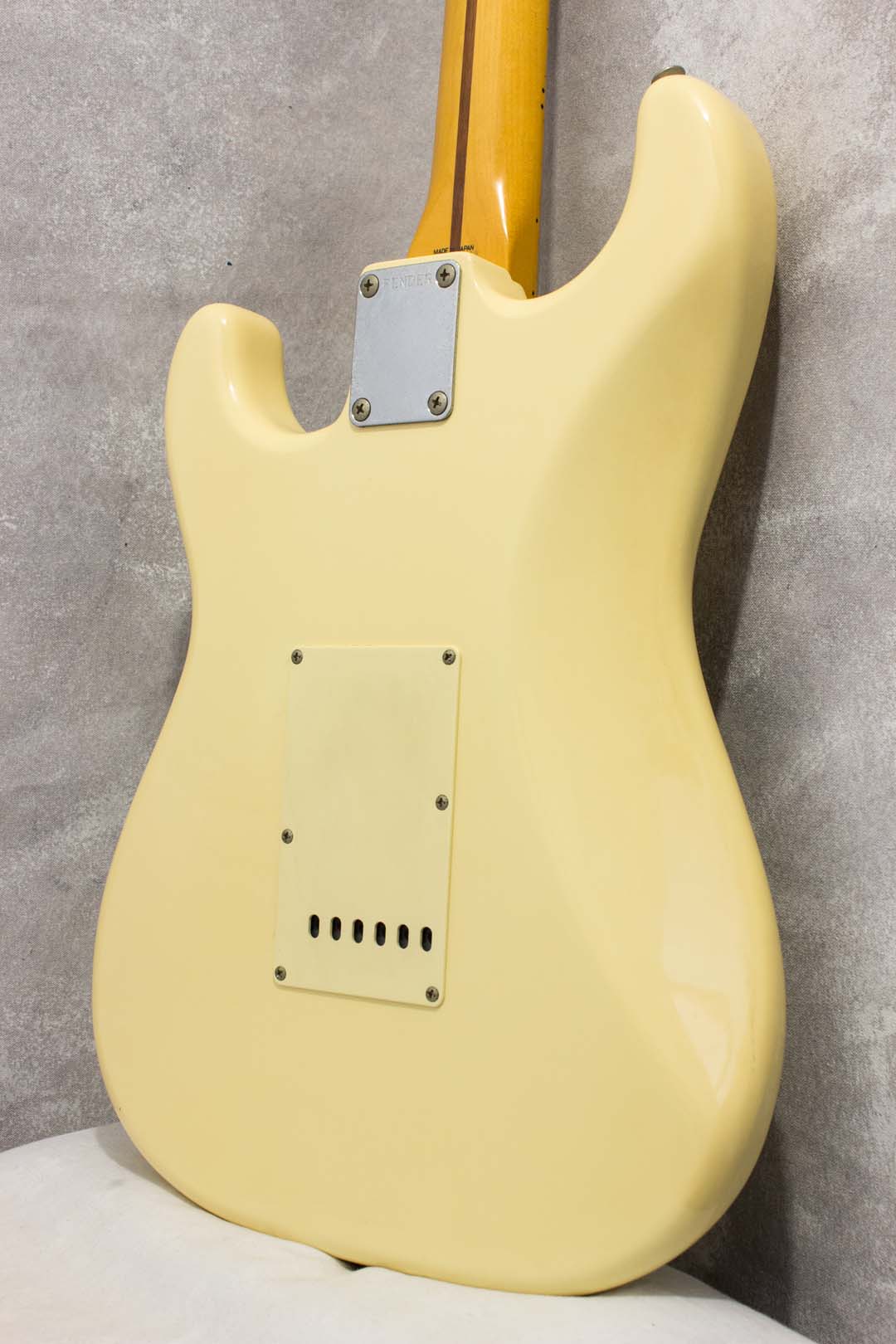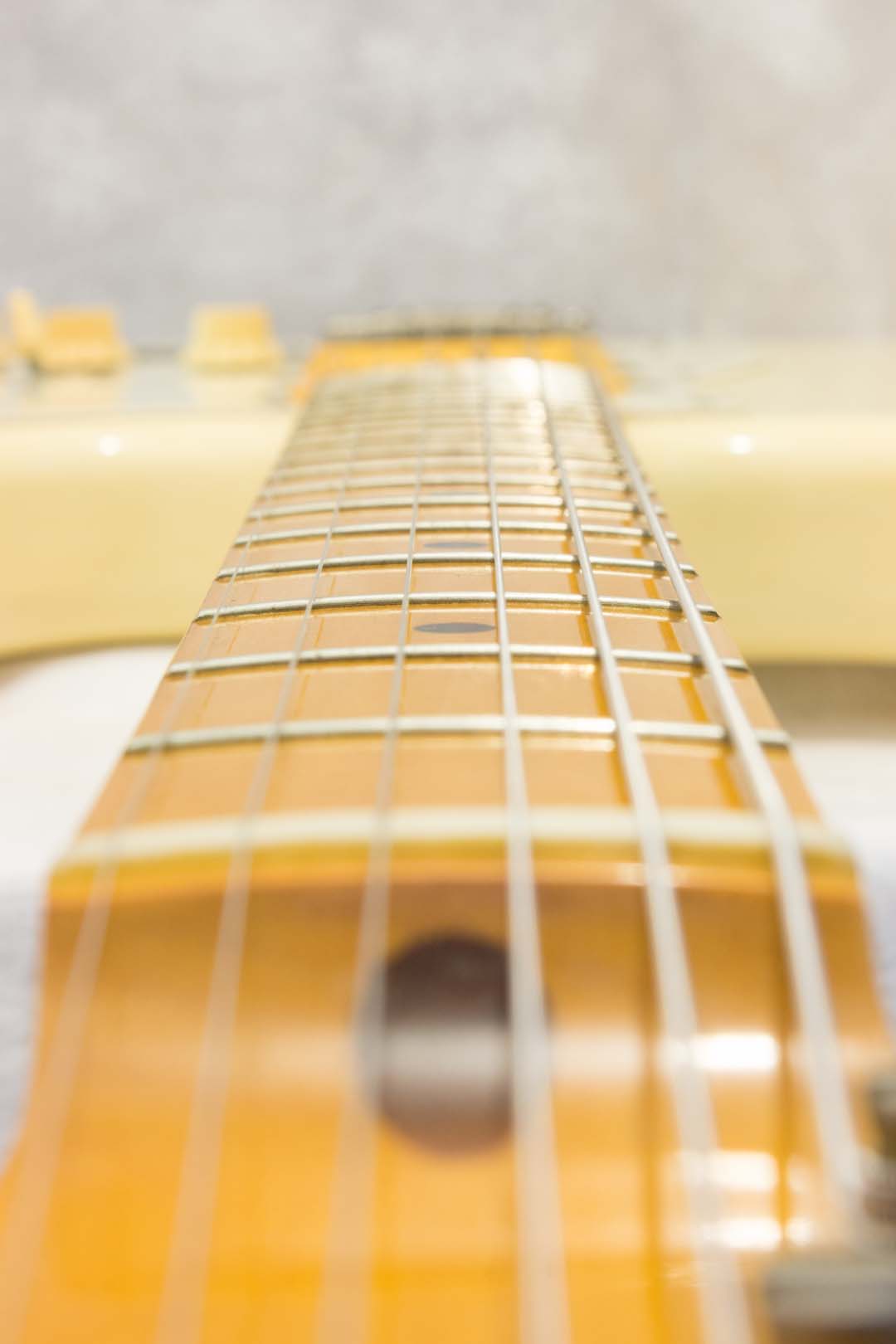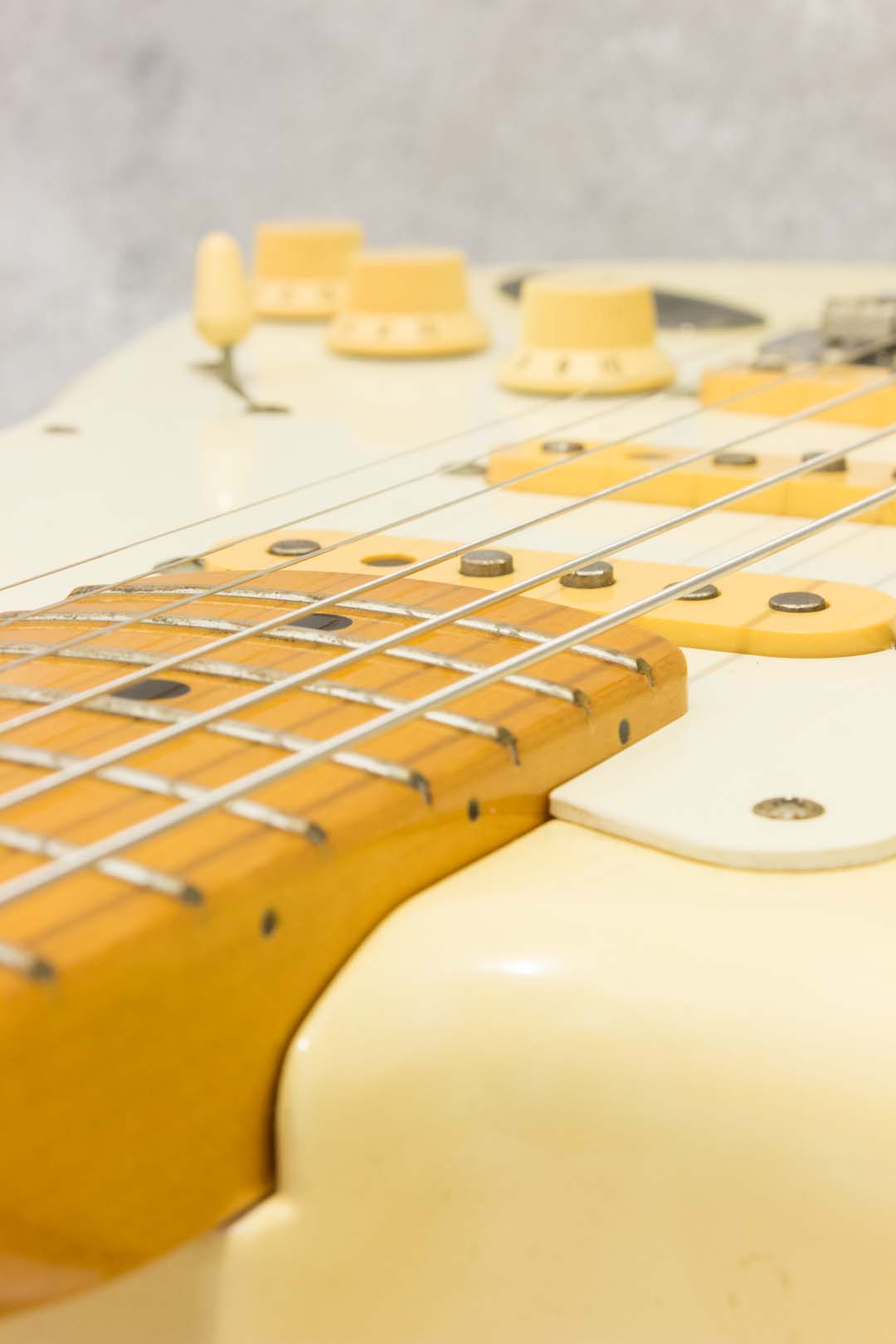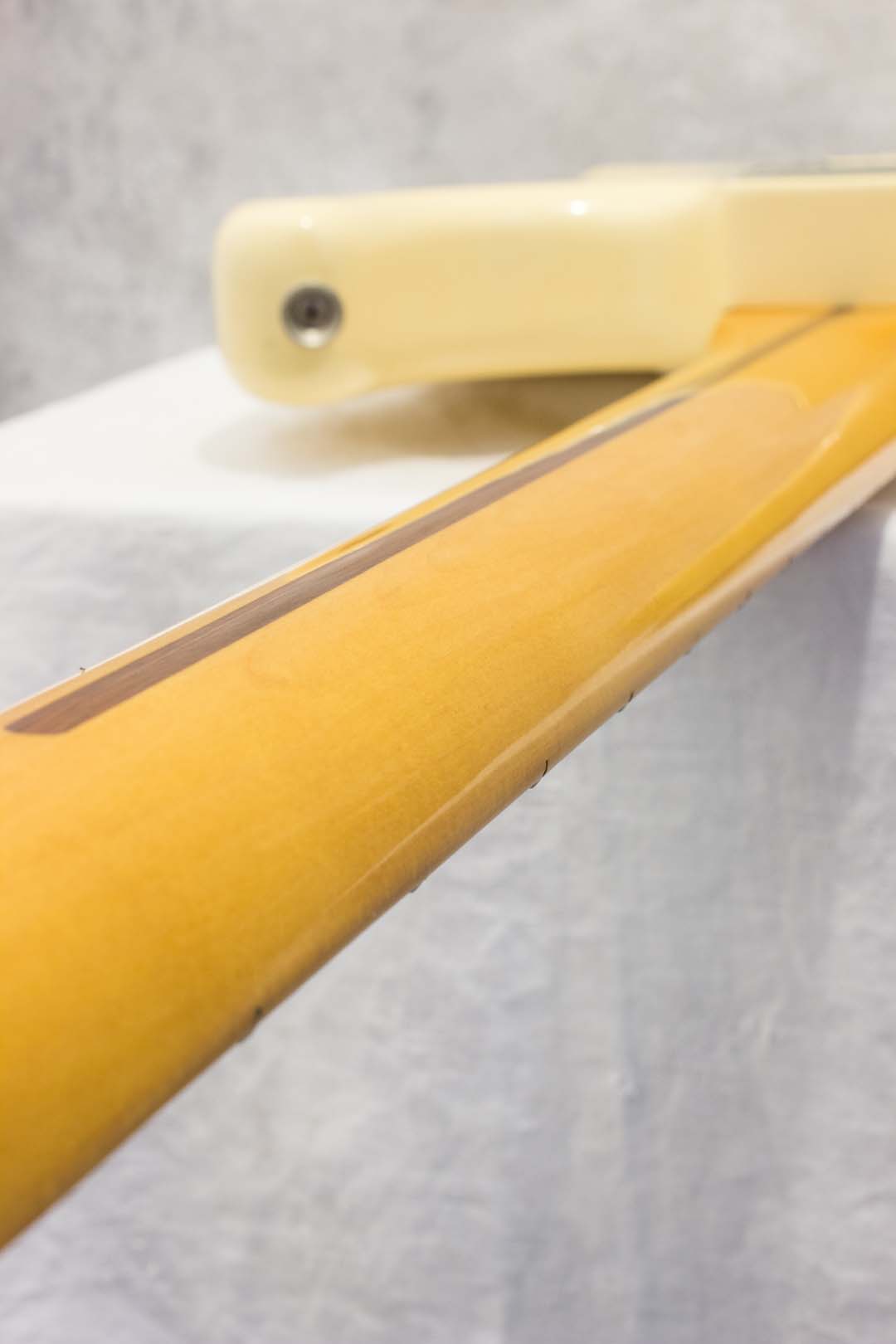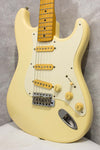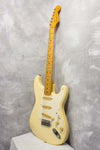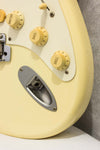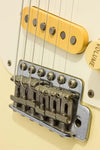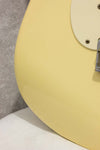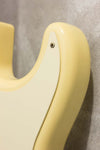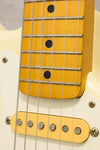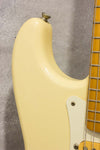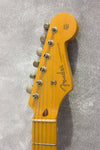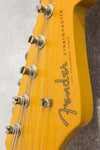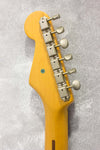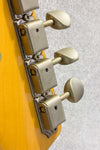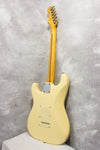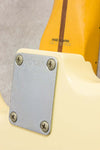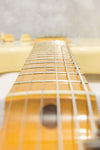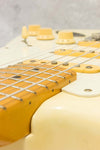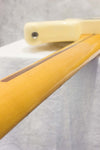 Fender '57 Strat, vintage white, made in Japan 1987. Phwoar... this one looks good. These E serial guitars rolled off the line at the famed Fujigen Gakki plant not long after the iconic and über collectable JV serial guitars; they were made to an outrageously high standard and feel absolutely magic. The neck is a delightful piece of maple: arrow straight, concentric tight grain, aged to a golden syrup hue and shaped to a moderate round D shape... it just feels right. Plugged in, there's a heap of sparkle and crispness to the tone; the note separation and chime are exceptional. That top end is balanced by a warm, rounded low end and a wide, open midrange with a certain complexity... this is a very tasty sounding Strat. The heavily yellowed finish looks superb; there's barely a ding to show for thirty three years of play and it's mellowed to a gorgeous buttery hue, popping perfectly against the caramel plastics and neck. Strats this good never last long, so don't hesitate to much!

Model: Fender '57 Reissue Stratocaster (ST57-55)
Made: Japan, Fujigen plant, neck date 21 Jan 1987 (serial E787908)
Finish: vintage white (VWH)
Body: basswood
Weight: 3.525kg
Neck: one piece maple with skunk stripe, 7.25" radius, 25.5" scale
Mods: none
Pickup: Fender Japan ST-Vintage single coil x3
Case: basic original gig bag

Cosmetic condition notes: mild finish wear. Headstock and neck pretty clean, no major marks. The back has a few light dimples around the back edge and near the neck plate; no major marks. The sides have no major marks, just some minor marks on the top horn, elbow area and near the jack. The front is pretty clean, just some light play wear on the guard and top horn. Overall: excellent condition (9/10)

Playing condition notes: Action is low, neck is straight, intonation is good, truss rod works. All electrics tested and working properly. Frets are looking good, minor wear only; 8/10 for fret life left. Set up with fresh 10/46 Moonshiners strings.