(SOLD) Fender Japan '62 Precision Bass PB62-75 Vintage White 1994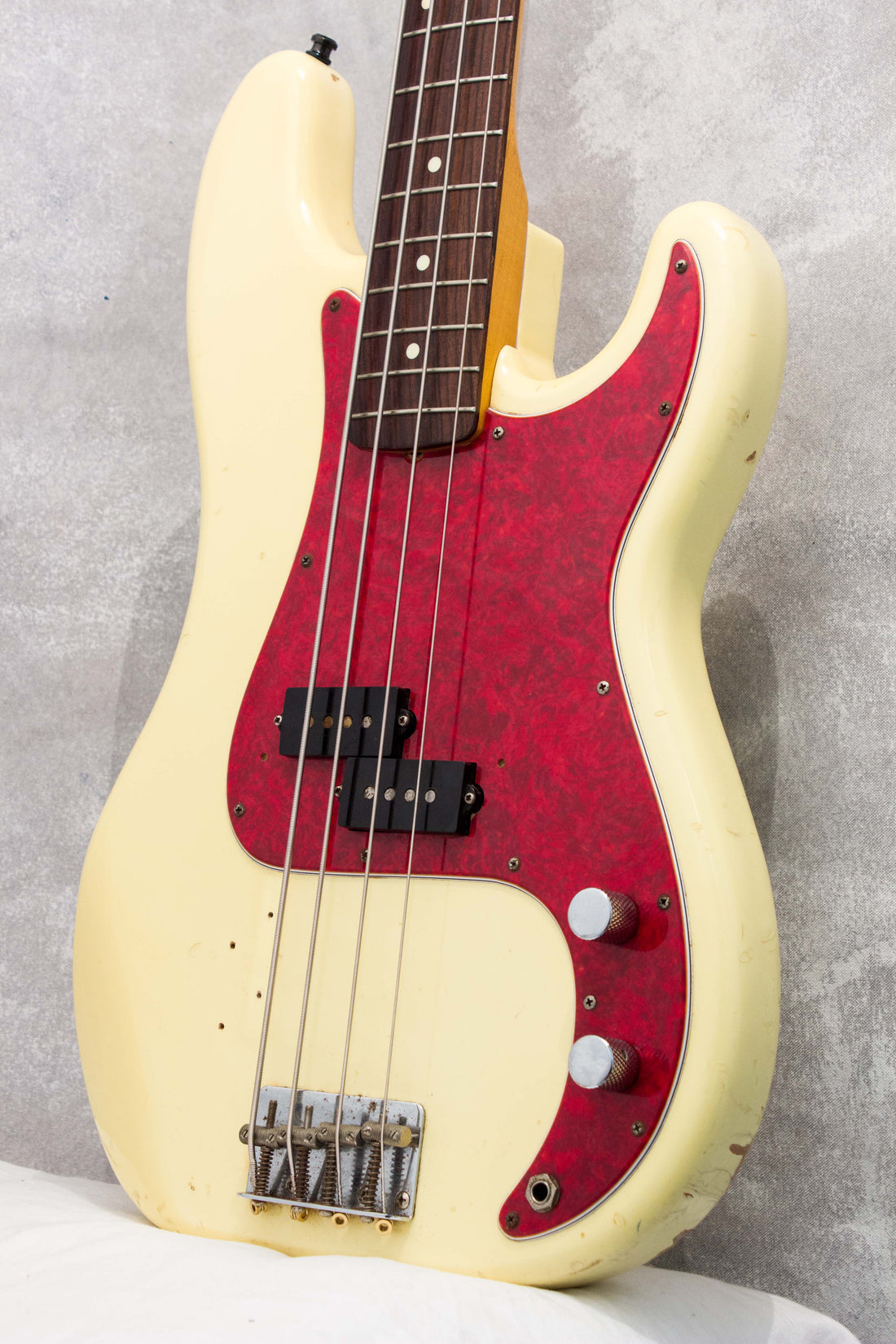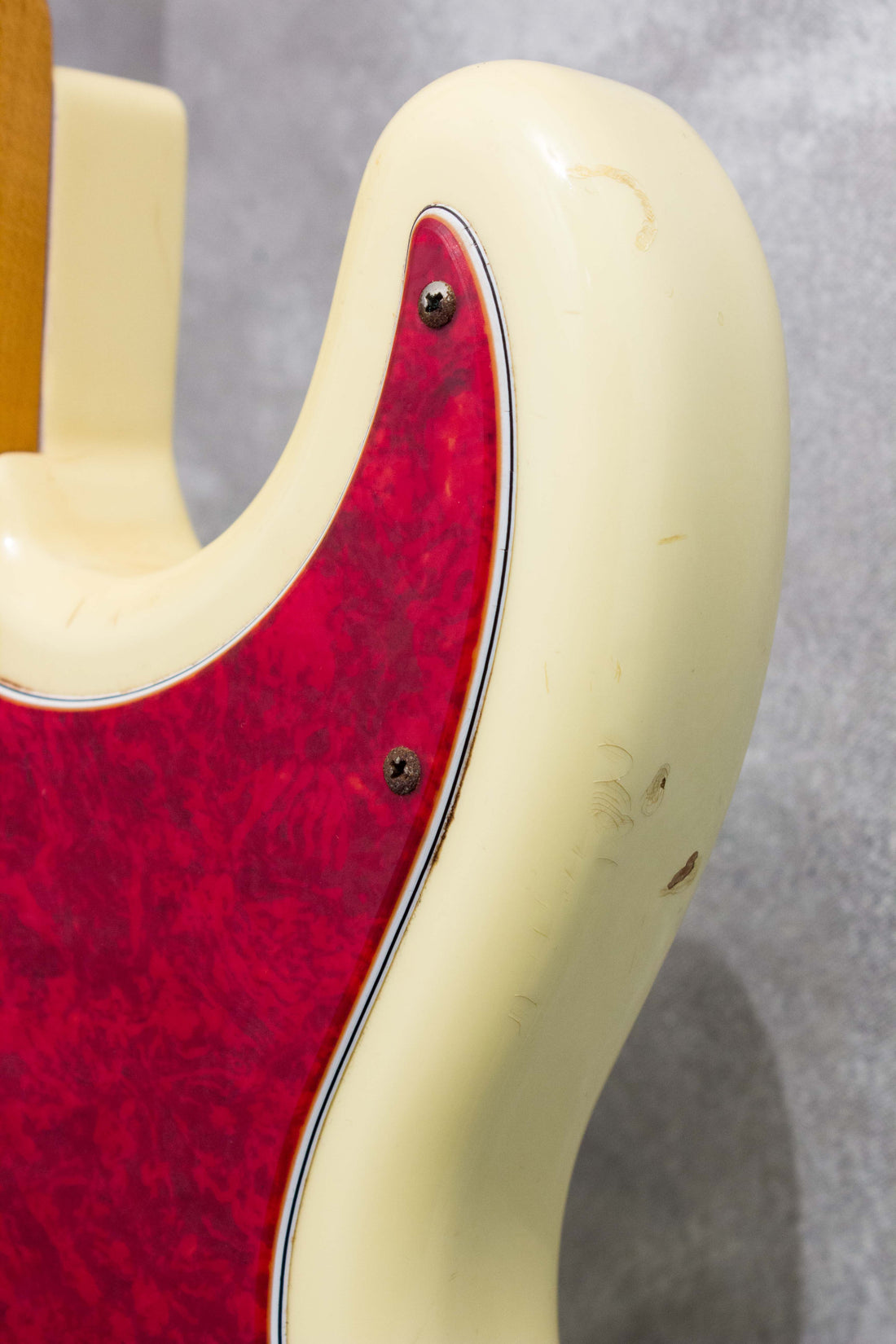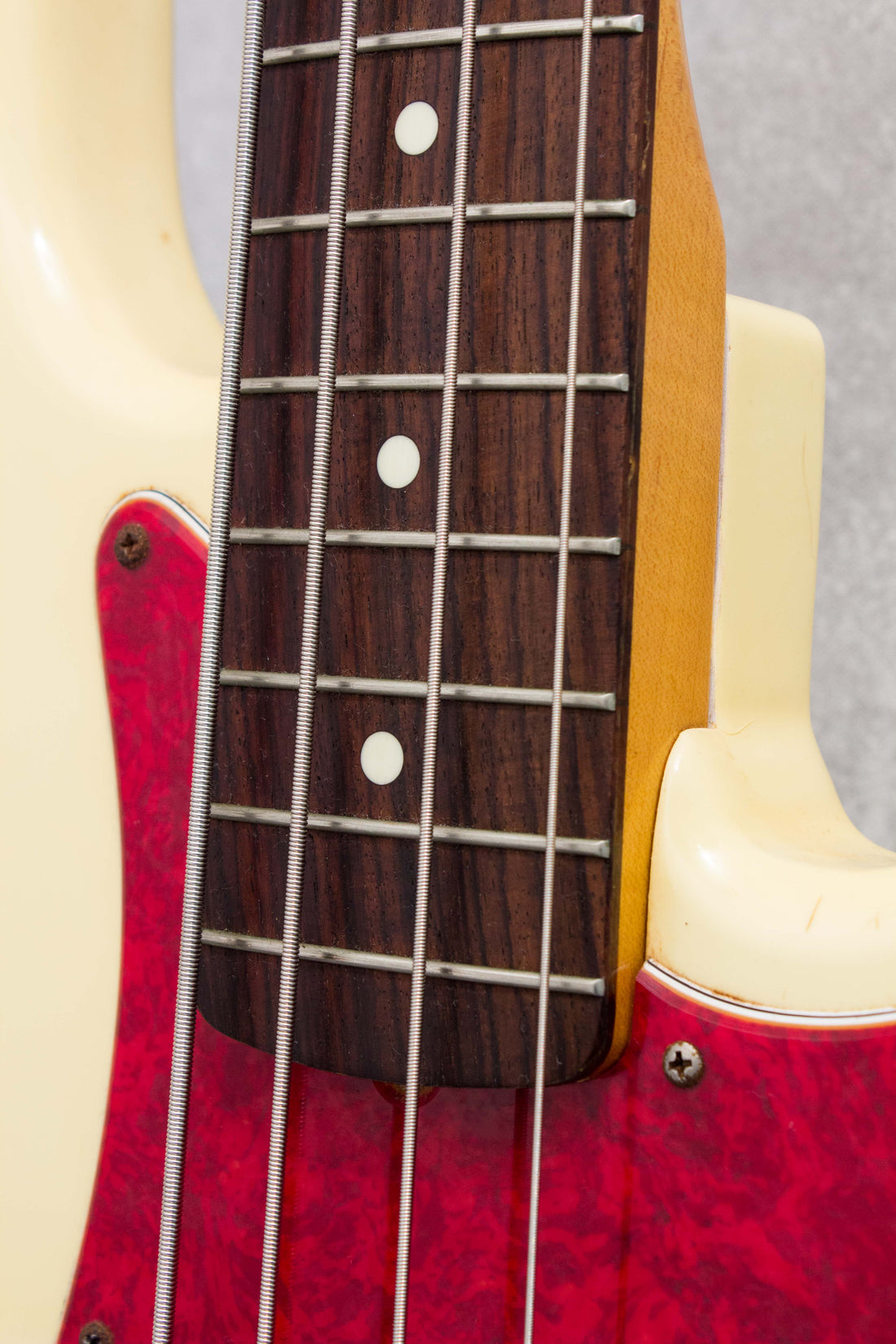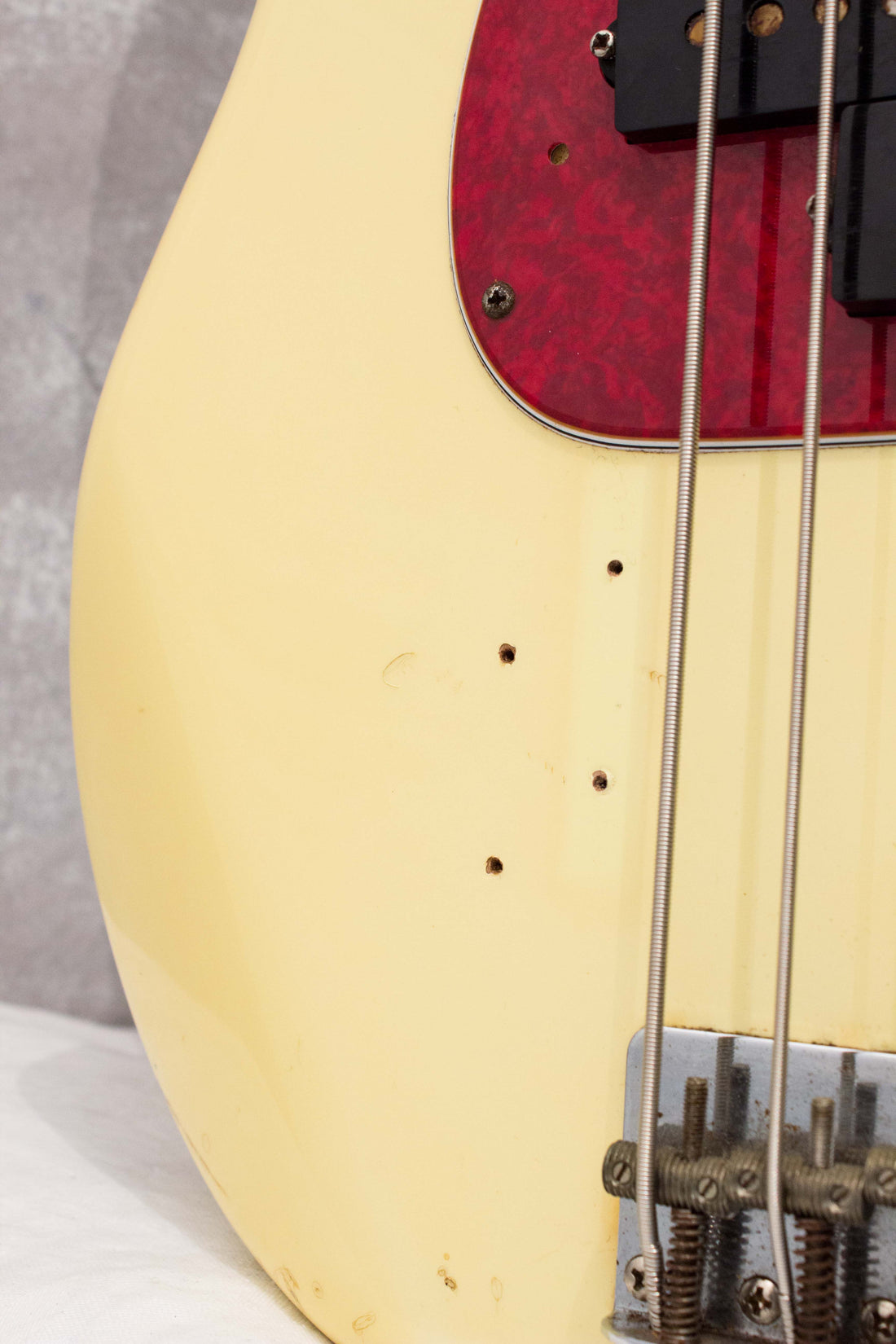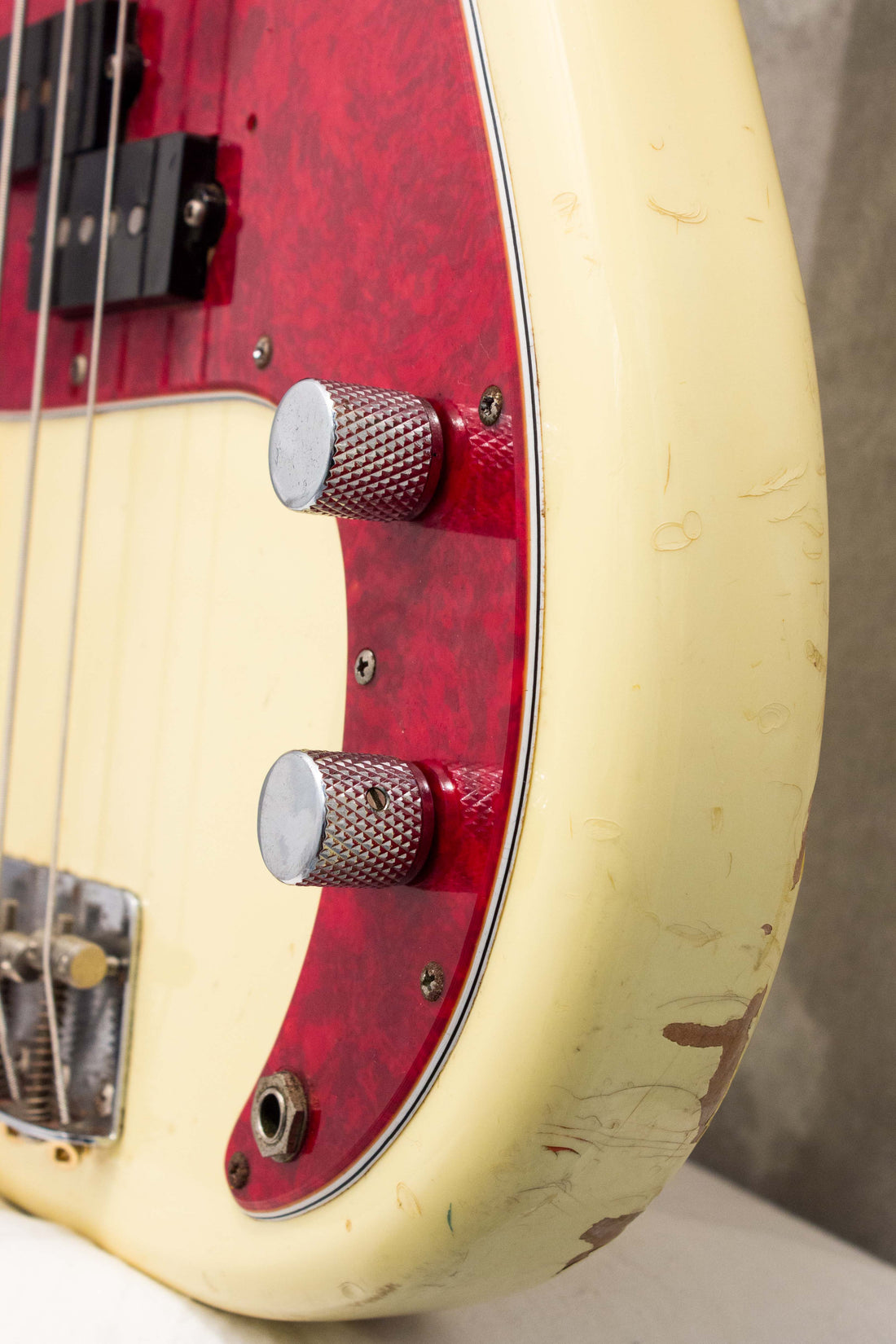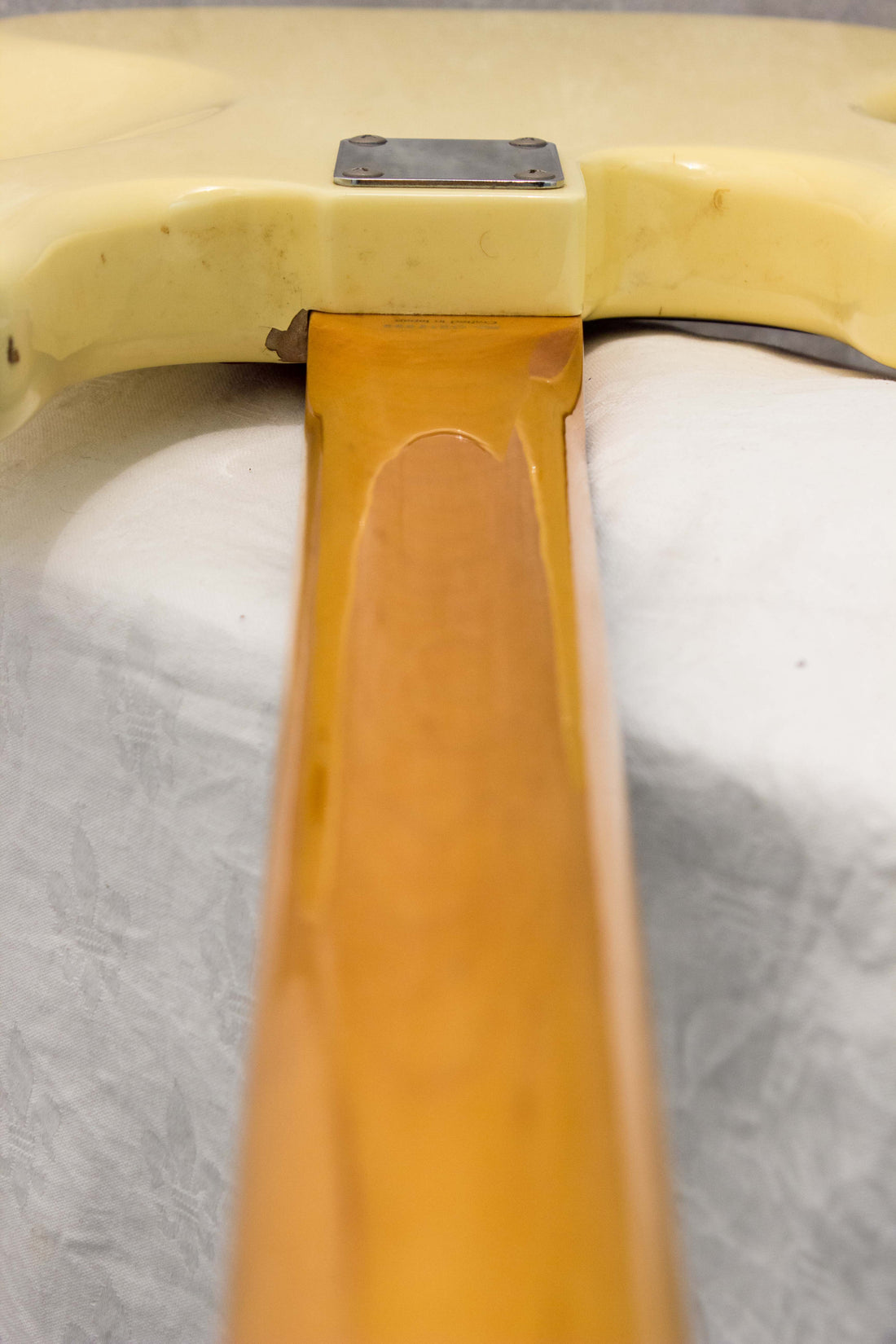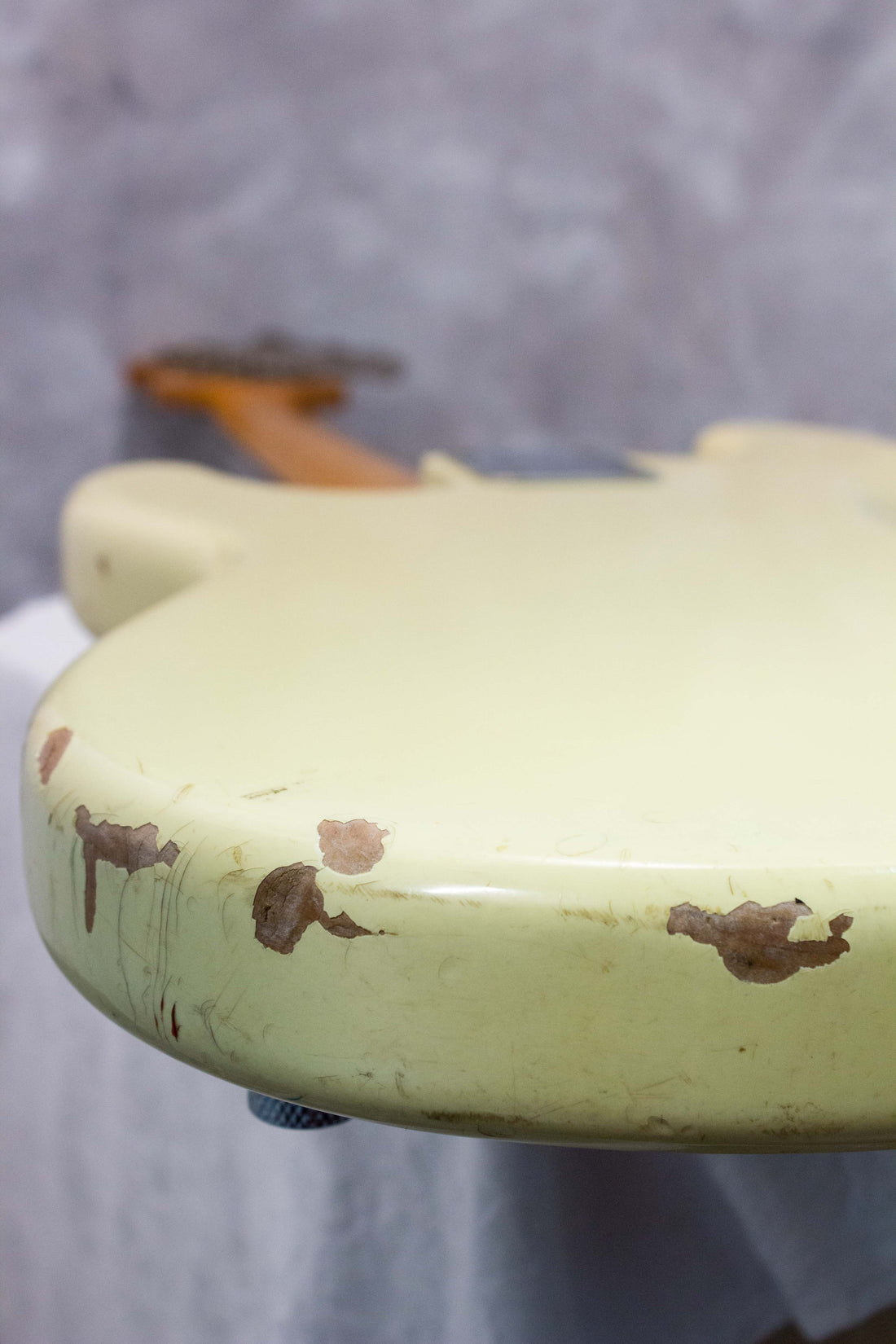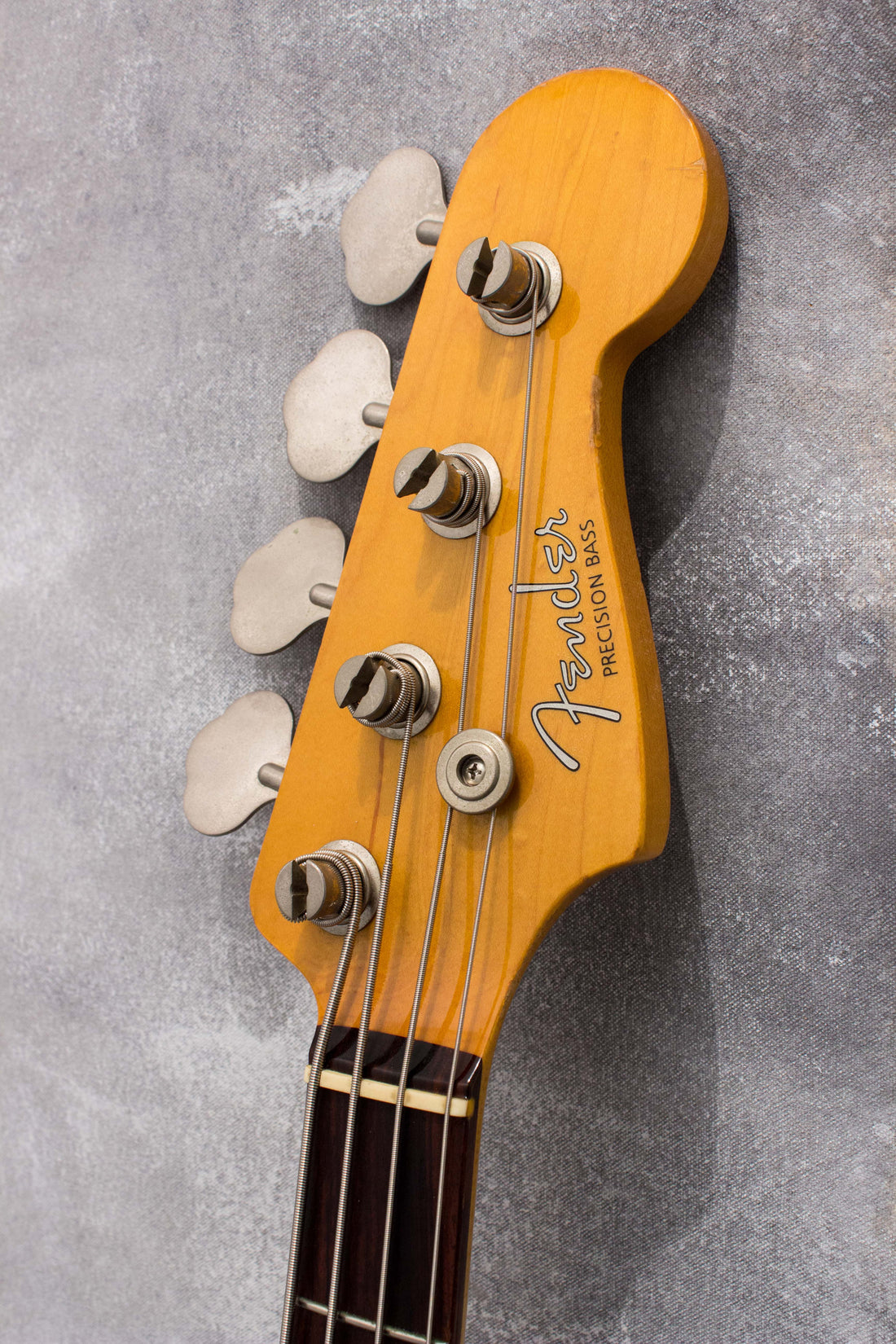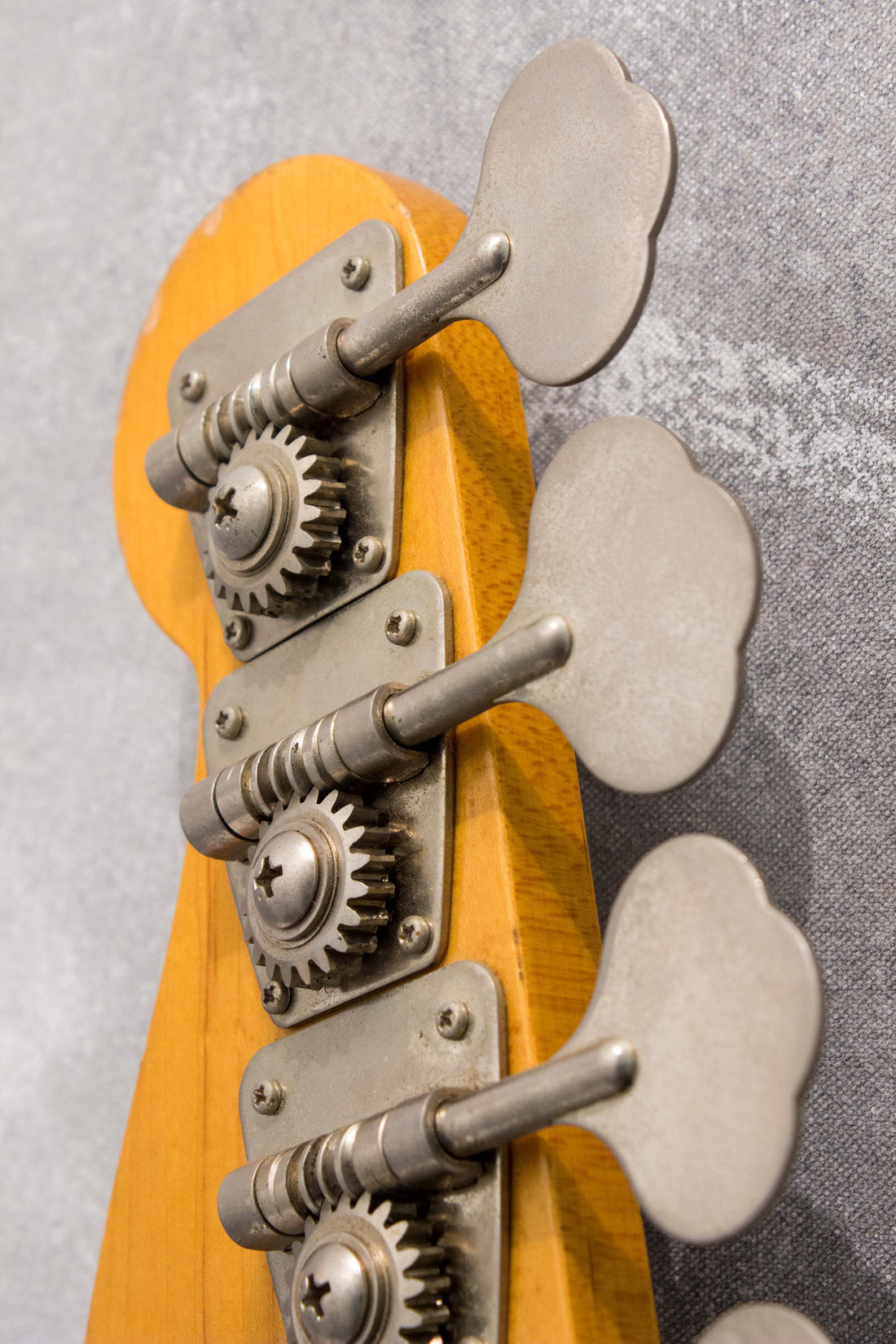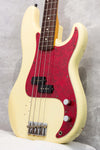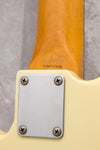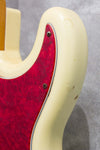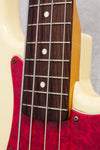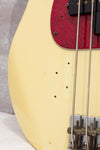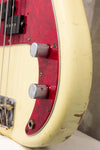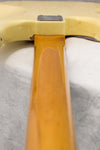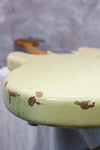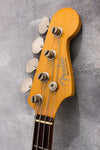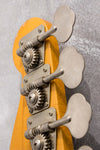 Fender '62 P, vintage white, made in Japan 1993-4. This bass seen some things and played some tunes in it's time, that's for sure. Fortunately, vintage white is one of those finishes that seems to look better and better with more wear: this one has copped a few knocks and yellowed heavily to a buttery hue that pops beautifully against the red tort guard and dark streaky rosewood board. Tone-wise, it delivers: heaps of punch and attack, thick juicy rounded lows, a warm midrange and just a touch of sizzle on the top. The high end combo of an alder body and the USA pickup adds a little extra definition and clarity over the regular MIJ model. The neck is a classic, moderate round profile featuring a gorgeous piece of maple; it feels great. Here we have a hard working bass, bring it home and get going on your tunes!

Model: Fender '62 Precision Bass, PB62-75
Made: Japan, Fujigen plant, 1993-4 (serial O012999)
Finish: vintage white, 3-ply red tort guard
Body: alder
Neck: maple with rosewood board, 34" scale, 7.25" radius
Weight: 4.210kg
Mods: strap pins replaced
Pickup: Fender USA PB-Vintage split single coil
Case: none

Cosmetic condition notes: minor finish wear. Headstock has some minor marks on the end, bottom edge and near the low E peg. Neck is clean and smooth in the hands, just a couple of dents on the edge near the first fret and some minor dimples on the back. The back has a number of light scuffs and dimples, as well as a couple of chips in the bottom corner and some dents in the elbow area. The sides have a few marks to note: some scuffs and a chip in the finish only near the neck pocket, dimples on both horns, some dents and scuffs in the elbow area and some chips and marks around from the jack. The front has some holes from since removed thumb rests, dimples around the body and some play wear on the guard and top horn. Overall: good condition (7/10)

Playing condition notes: Action is low, neck is straight, intonation is good, truss rod works. All electrics tested and working properly. Frets look pretty good, there's some normal wear but they're fairly even with no major buzz issues; 7/10 for fret life left. Set up with fresh 45/105 Moonshiners strings.