(SOLD) Fender Japan '62 Precision Bass PB62-75US Sunburst 2000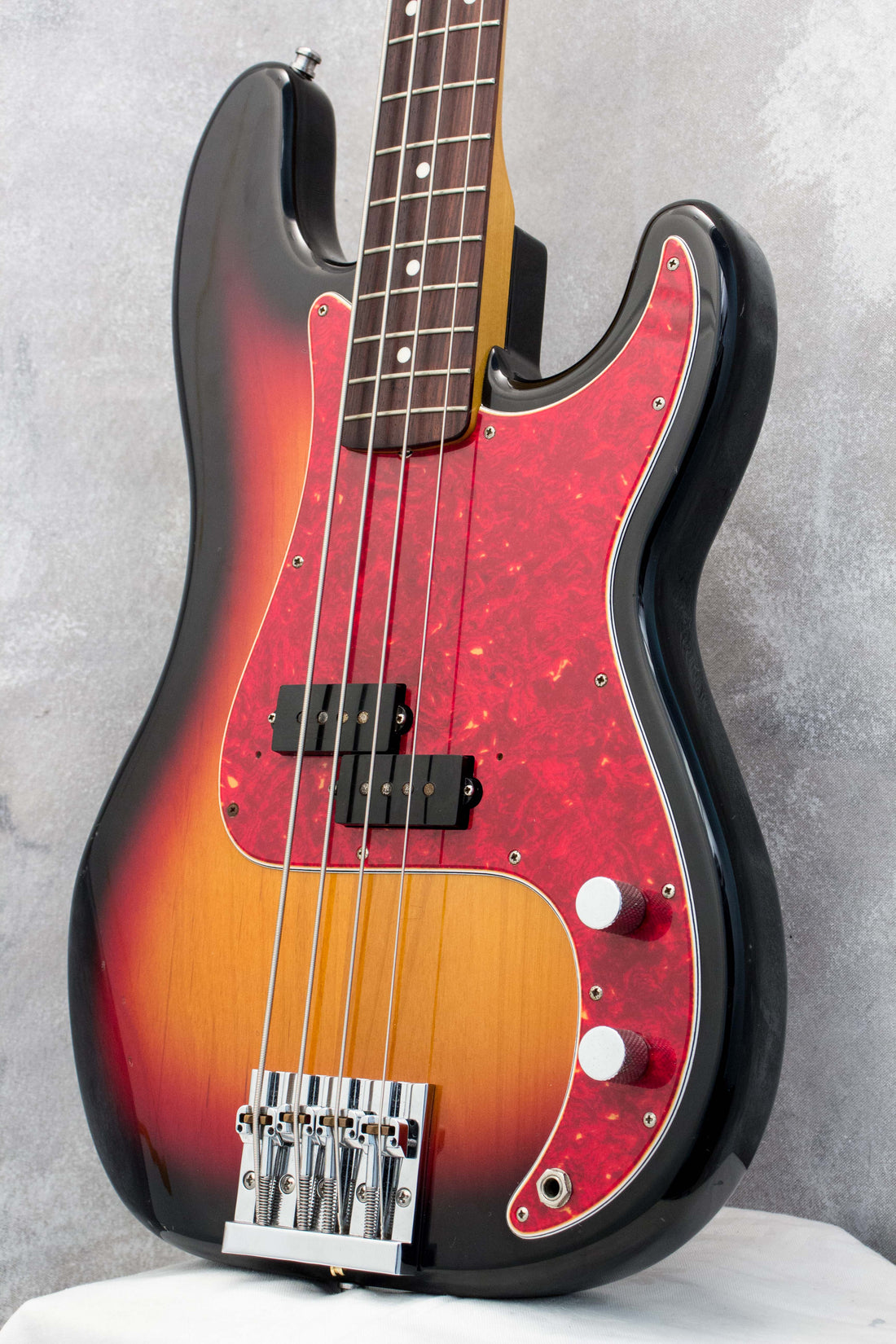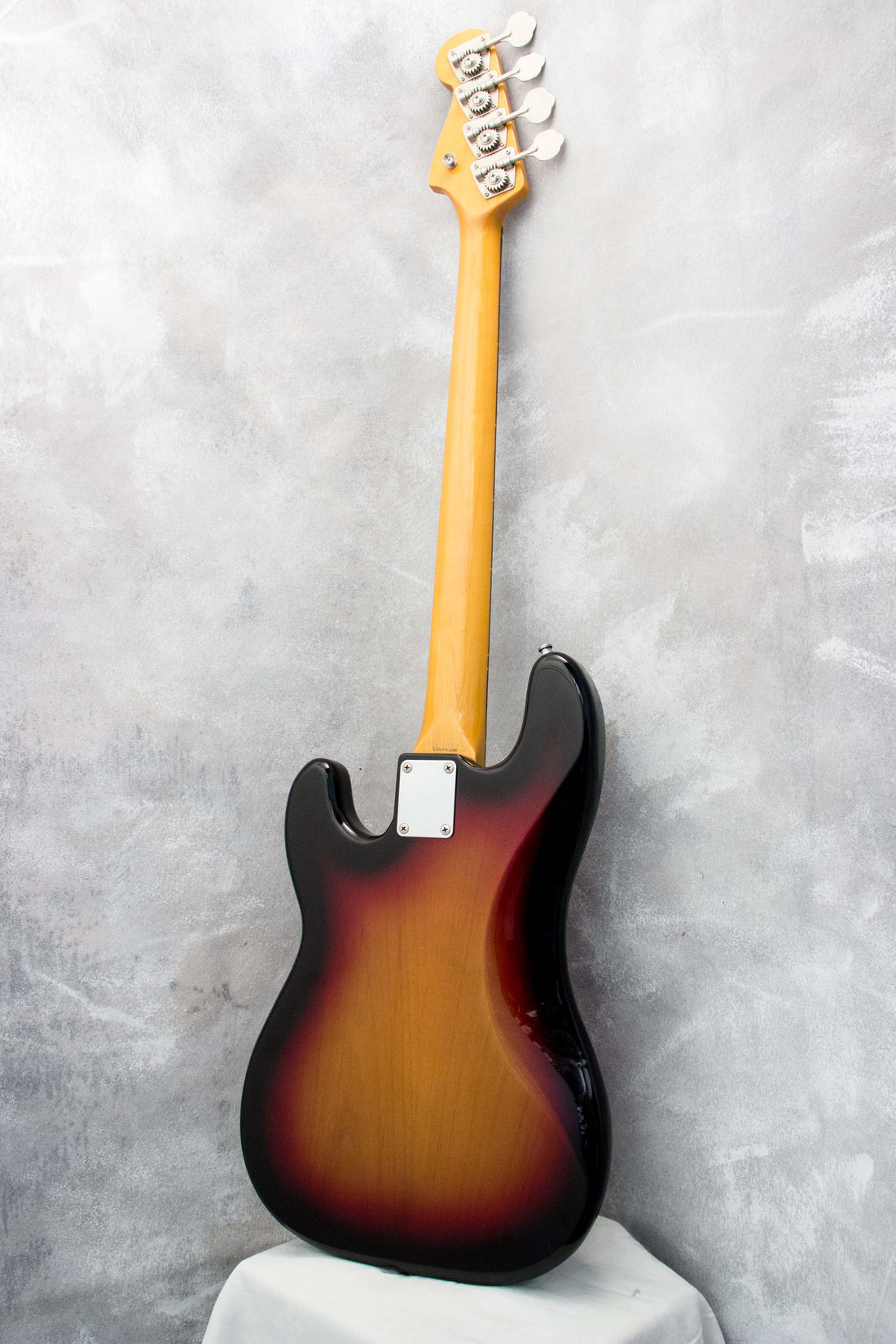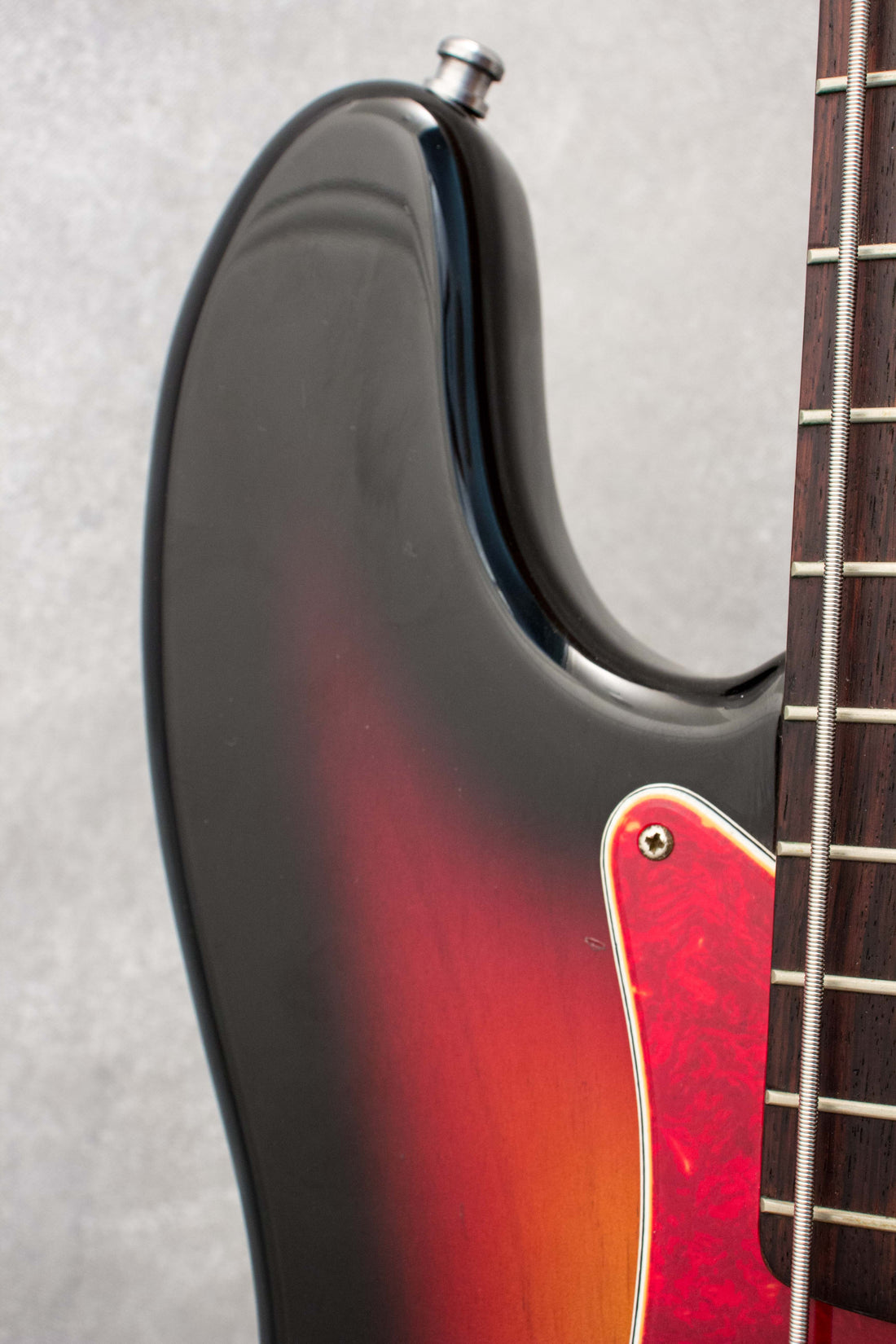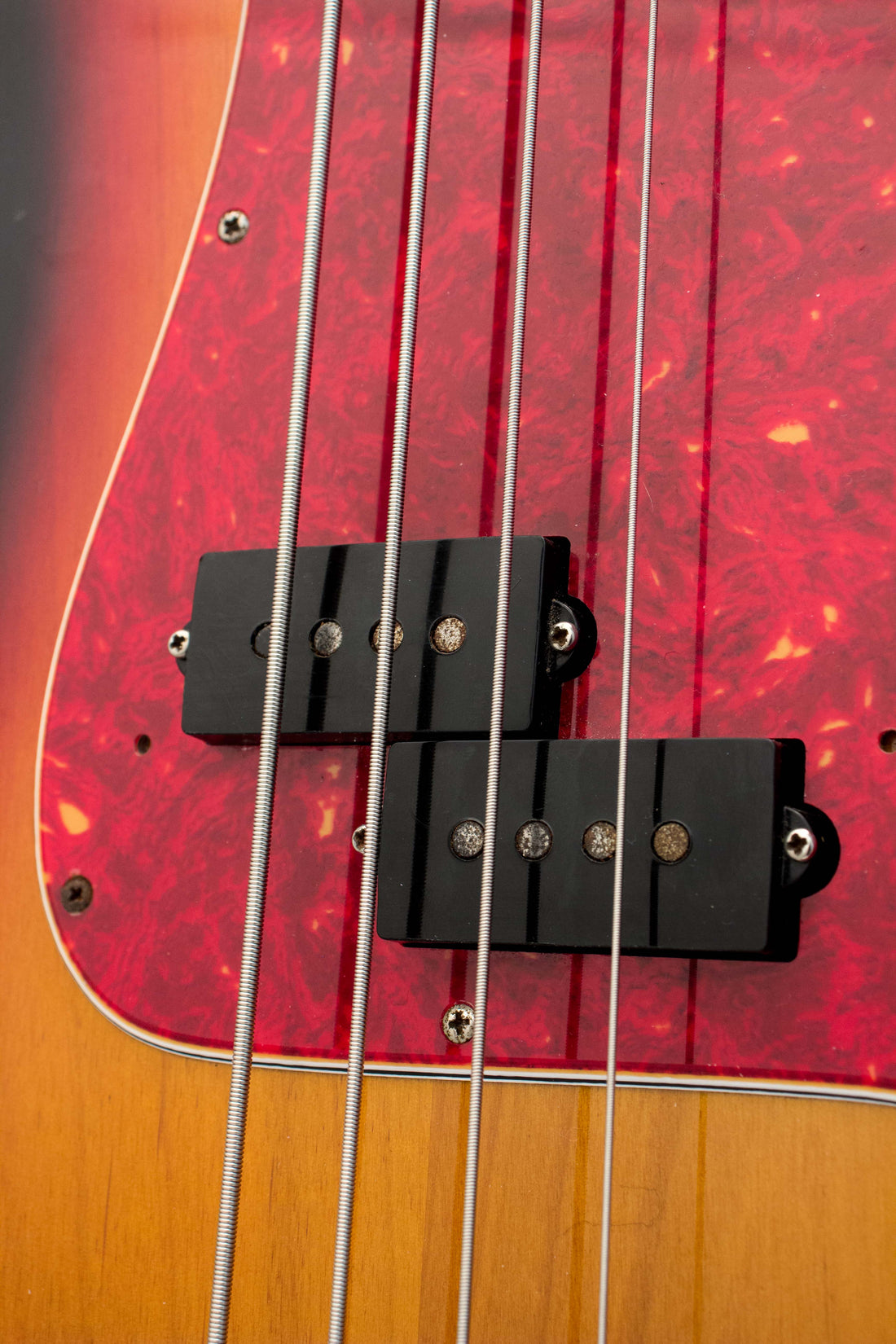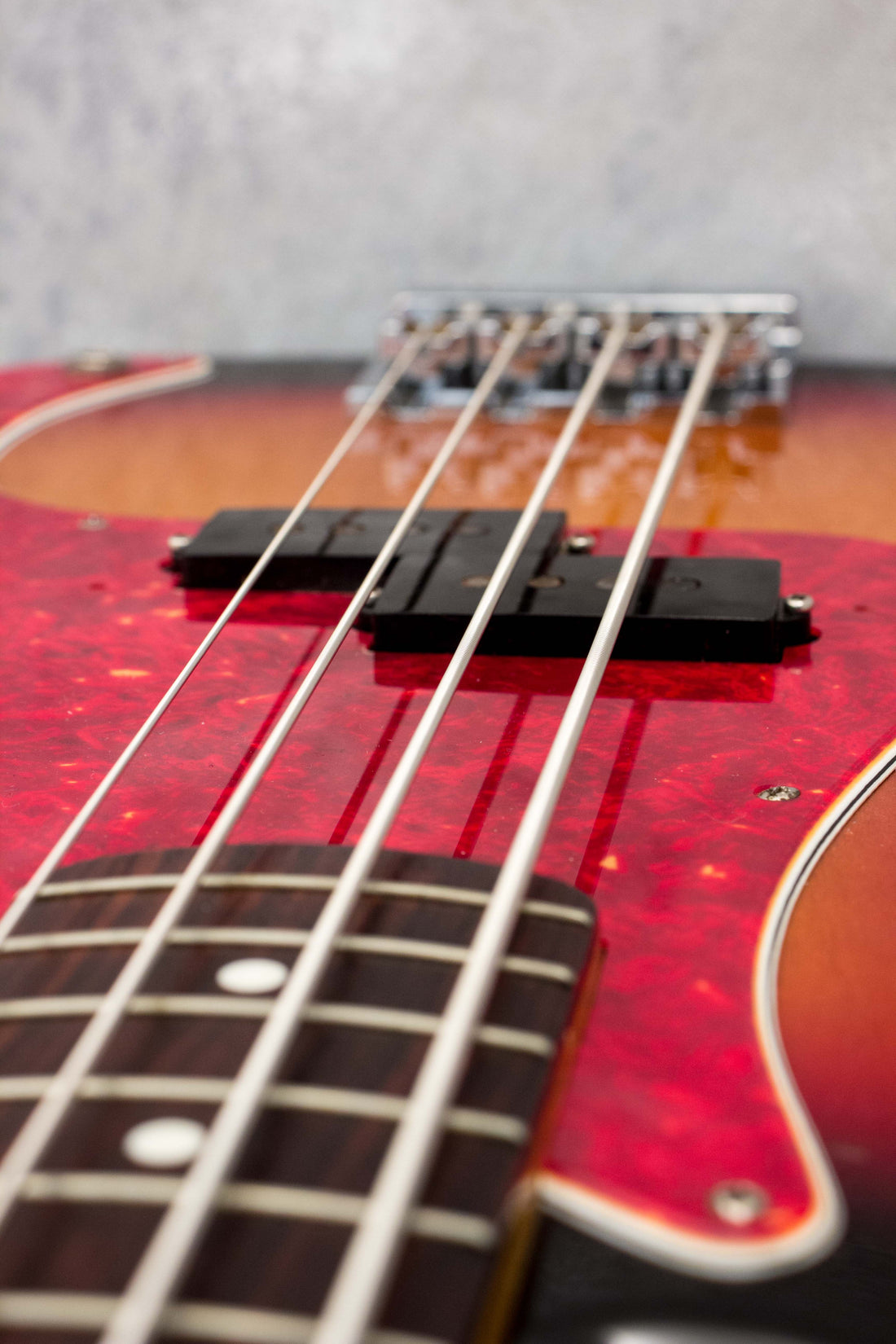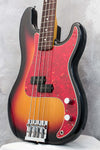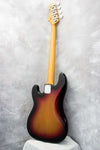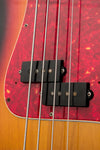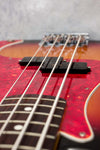 Fender '62 P, sunburst, crafted in Japan 1999-02. Here's a classic workhorse keen to get out there and play! Being a '62 style Precision, you get a nicely tasty round neck with a luxurious dark rosewood board; it feels great in the hands. The alder body is on show through the tasty burst finish; combined with the red tort guard this has a tidy vintage aesthetic that will look at home in all sorts of ensembles. The hefty Hipshot bridge adds a lot of brightness and definition to the tone. The combo of a USA pickup and alder body offer a nicely balanced thump with an even midrange, combined with some extra grind from the bridge this punches through beautifully. Are you a classy, hard working, keep-it-simple-and-tasty player? Here's your best mate. 

Model: Fender '62 Precision Bass, PB62-75US
Made: Japan, Dyna plant, 1999-02 (serial P000906)
Finish: 3-tone sunburst, 3-ply red tort guard
Body: alder
Neck: maple with rosewood board, 34" scale, 7.25" radius
Weight: 4.250kg
Mods: bridge replaced with Hipshot 'Kickass' model
Pickup: Fender Japan PB-Vintage split single coil
Case: none

Cosmetic condition notes: minor finish wear. Headstock has some minor marks on the end. The neck is clean and smooth, no major marks. The back has a couple light scuffs and dimples, no major marks. The sides are pretty clear, just a dent on the shoulder and some dimples and scuffs near the jack and on the bottom hon. The front is pretty tidy, just some dimples on the shoulder and top horn and some play scratches on the guard and top horn. Overall: very good condition (8/10)

Playing condition notes: Action is low, neck is straight, intonation is good, truss rod works. All electrics tested and working properly. Frets look good, minor wear only, 8/10 for life left. Set up with fresh 45/105s.