(SOLD) Fender Japan '62 Precision Bass PB62-95DMC Sunburst 2004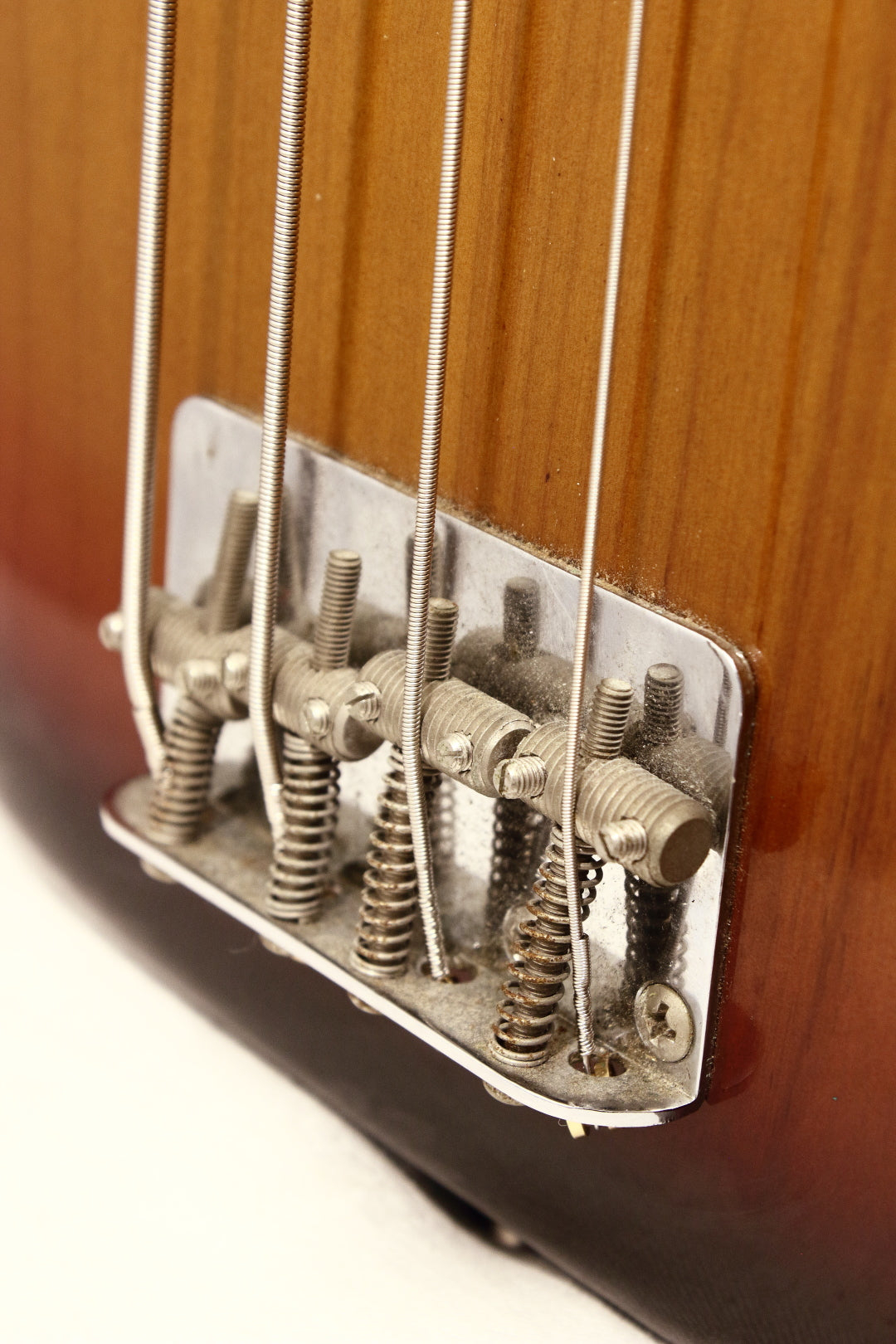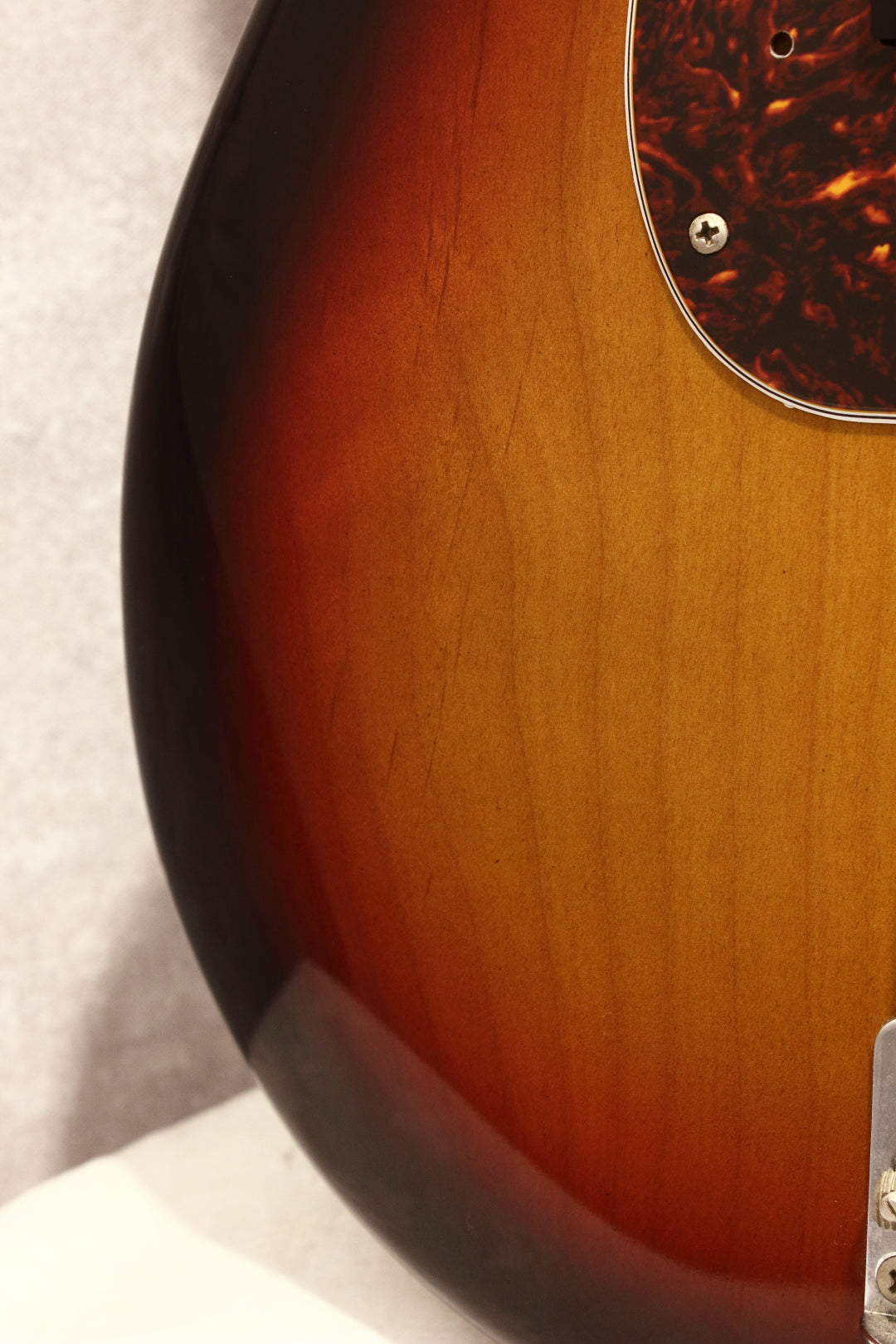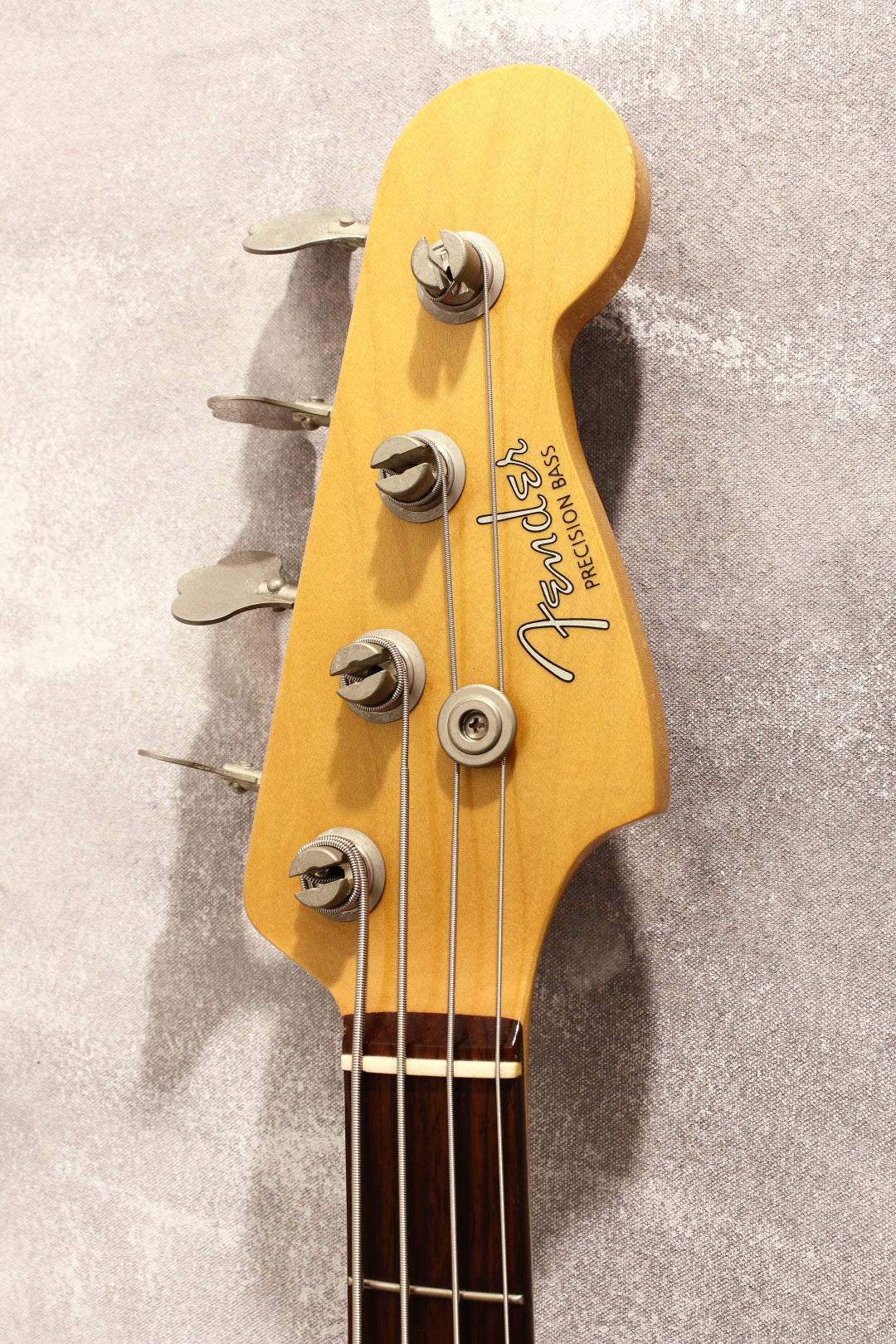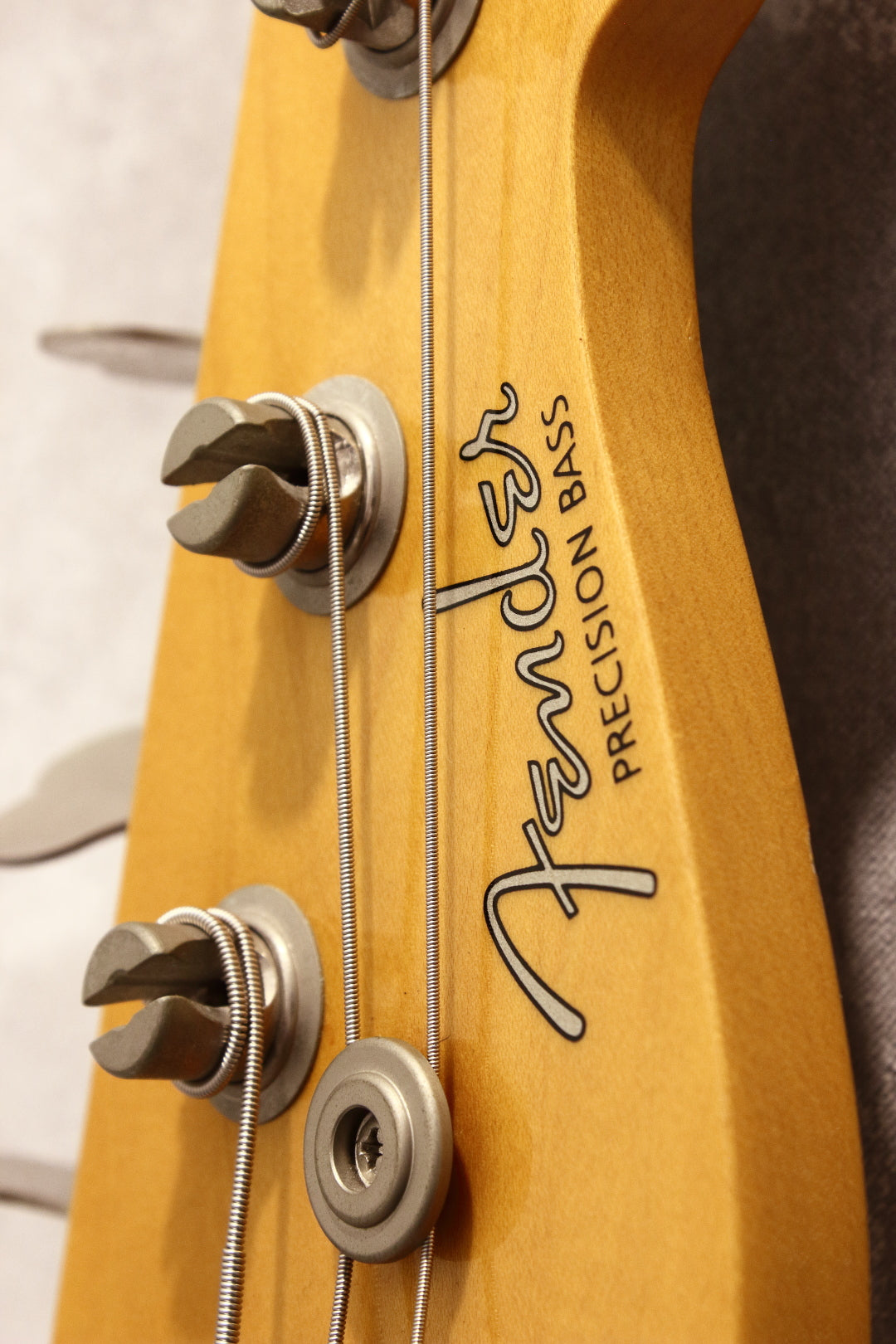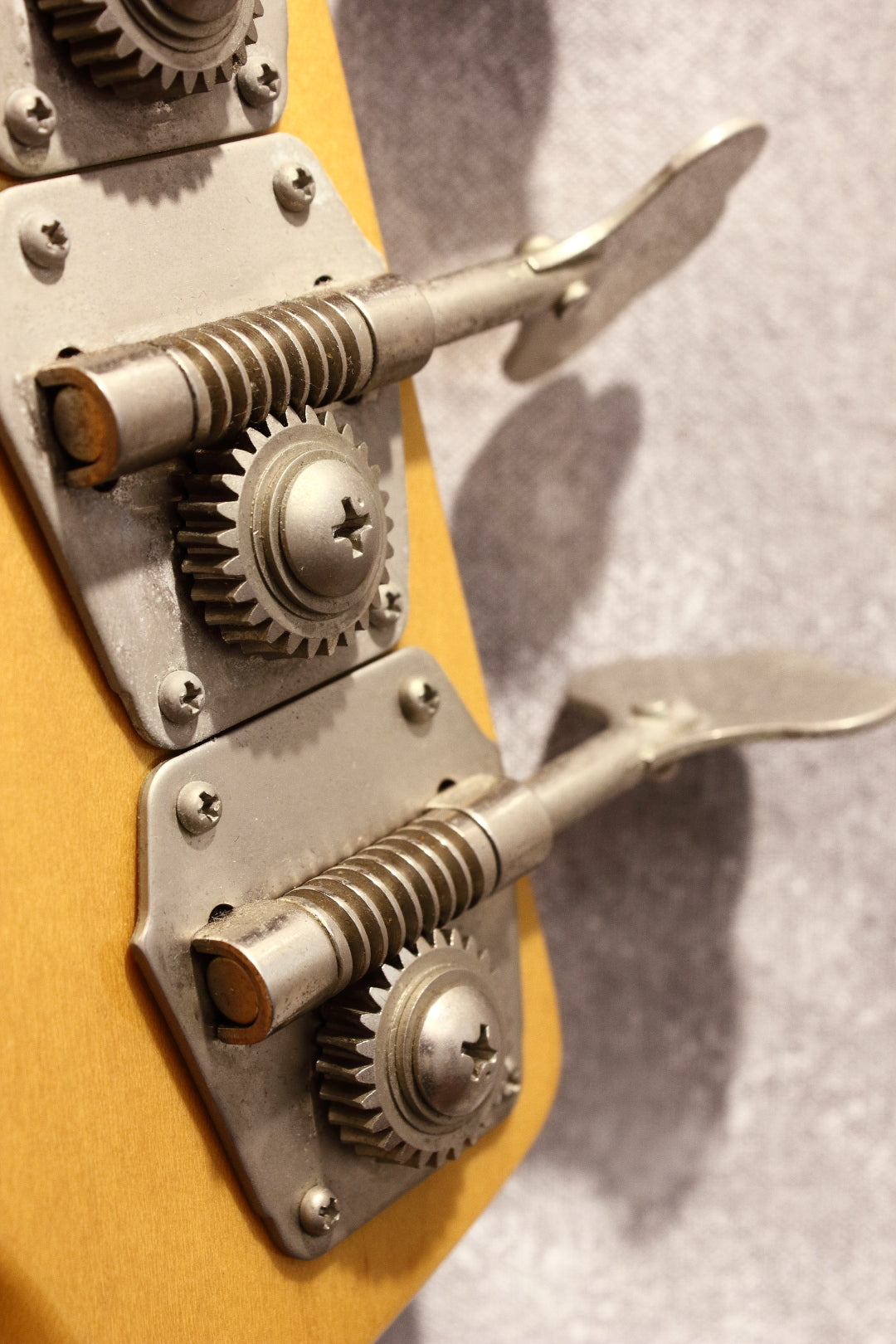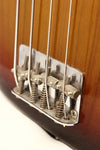 Fender '62 P, sunburst, made in Japan 2004-5. How very slick, right? This is a tasty vintage-style Precision, but in a fun twist, it's a rare high end model with some saucy specs. First up, it's got a Dimarzio pickup, which delivers enhanced low-end and a bit more grunt than the standard offering. It's also got a two-piece, centre-joined alder body, a nitro topcoat finish, deluxe reverse  reverse tuners, CTS pots... all the nice stuff. That adds up to a super smooth, immediate, satisfying tone with gorgeous complexity balanced by a thumping fundamental note. The neck is a moderate C shape, comfy and agreeable in the hands and blessed with some gorgeous rosewood on the board. This will easily outclass all but the best of production model USA stuff for tone and feel, it's a very convincing bass. So yes, very slick indeed.,

Model: Fender '62 Precision Bass, PB62-75US
Made: Japan, Dyna plant, 2004-5 (serial R087148)
Finish: 3-tone sunburst, nitro topcoat, 3-ply red tort guard
Body: alder, 2-piece centre join
Neck: maple with rosewood board, 34" scale, 7.25" radius, 42mm nut
Weight: 3.985kg
Mods: none
Pickup: Dimarzio Collection split single coil
Case: basic gig bag

Cosmetic condition notes: minor finish wear. The headstock has some minor marks on the end and bottom edge. The neck is clean and smooth in the hands, minor dimples on the back only. The back has widespread scuffs and dimples around the edge of the body, but no major marks. The sides have dimples around the whole body, no major marks though. The front has a few little dimples around the bridge and in the elbow area, as well as some play wear on the guard and top horn. Overall: very good condition (8/10)

Playing condition notes: Action is low, neck is straight, intonation is good, truss rod works. All electrics tested and working properly. Frets look good, minor wear only, 8/10 for life left. Set up with fresh 45/105s.