(SOLD) Fender Japan '62 Reissue Precision Bass Dimarzio Collection PB62-66DMC Vintage White 2004-5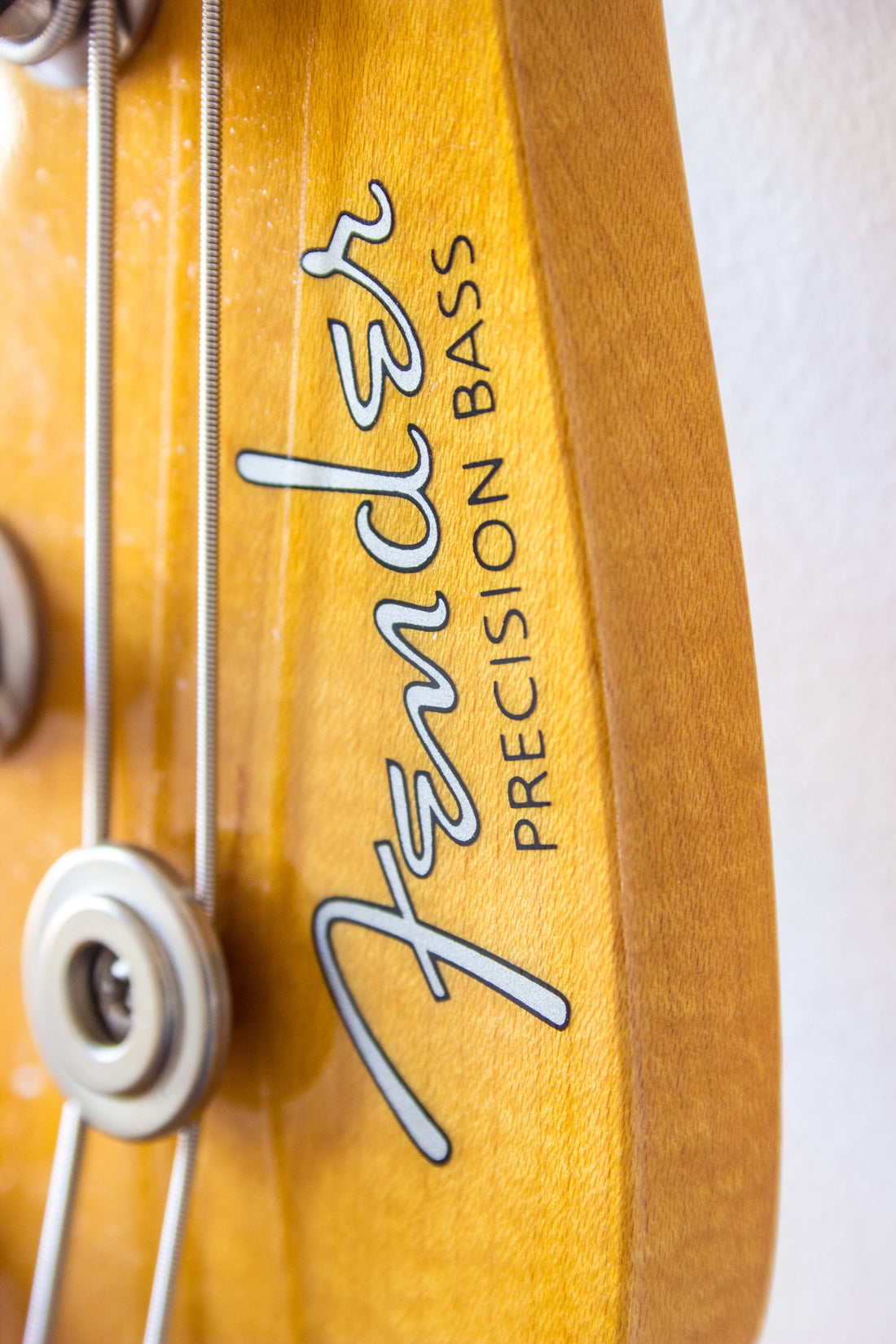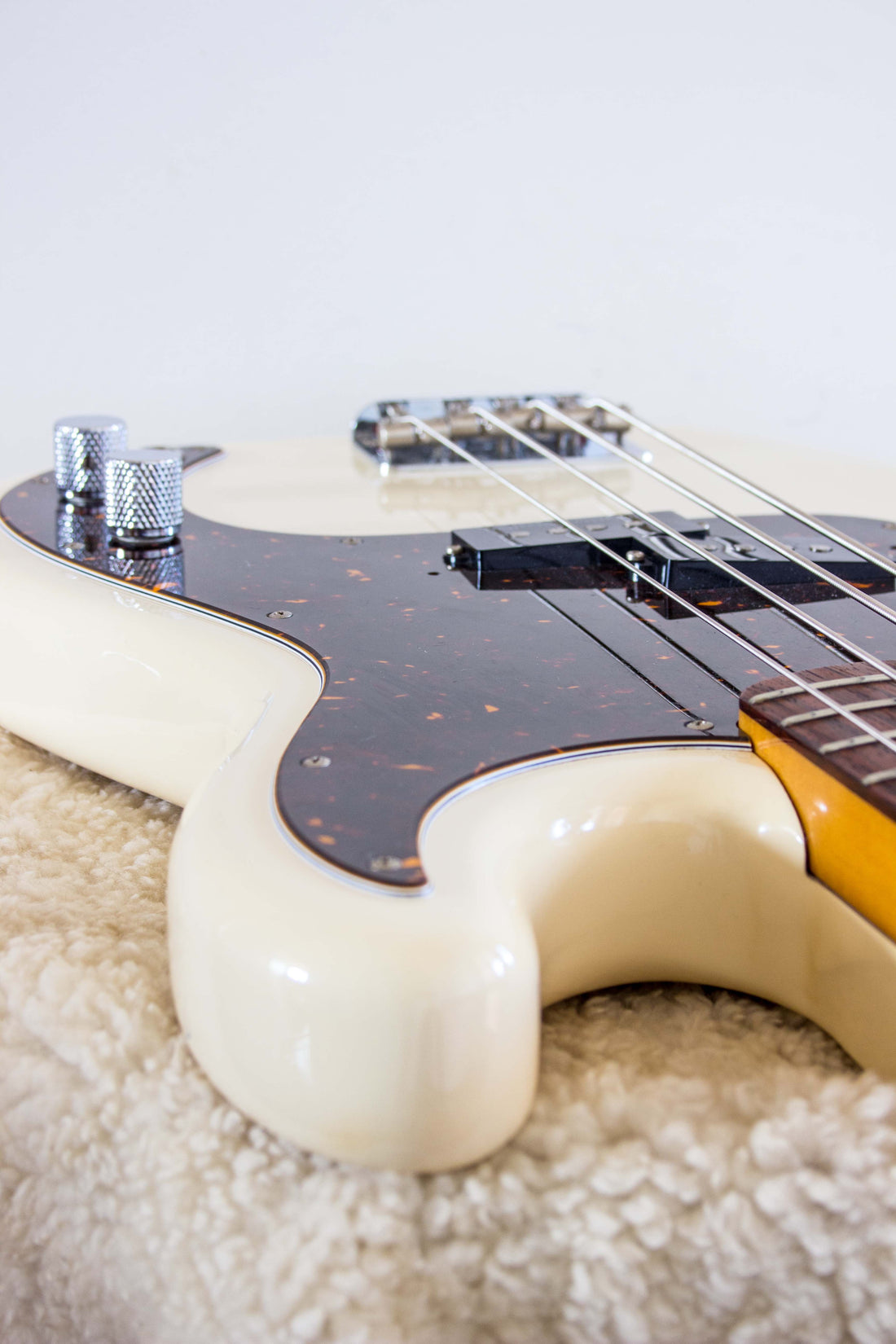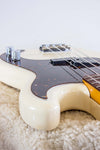 Fender '62 Precision Bass, vintage white, crafted in Japan 2004-5. This handy friend is one of the short-lived 'Dimarzio Collection' instruments that popped up in various short bursts throughout the 'CIJ era'. Basically you take the classic, simple and smooth '62 style P and add a saucy, meaty high output passive Dimarzio pickup into the mix for some extra fun. The tonal results are great: heaps of midrange presence and grit, balanced by a crispy clear treble and a chunky low end. It's a sound that'll happily slot into a lot of genres but works especially well for punk and grunge. All that attitude lives inside a classy, classic off-white P with a tasty rosewood board; just like a crispy white long sleeve shirt that covers your sleeve tattoos. It's pretty light for a P and very slick in the hands; a pleasure to play. That's cool right?

Model: Fender Precision Bass '62 Reissue, PB62-66DMC
Made: Japan, Tokai plant, 2002-4 (serial R096957)
Finish: vintage white (VWH), 3-ply tort guard
Body: basswood
Neck: maple with rosewood board, 24" scale, 7.25" radius
Weight: 3.995kg
Mods: none
Pickup: Dimarzio 'Heavy Drive' passive split single coil
Case: none

Cosmetic condition notes: minor finish wear. The headstock has some minor marks on the end and bottom edge near the headstock. The neck is pretty clean. The back has a dimple near the neck plate, some scratches on the plate itself, the start of some checking lines and a few scuffs around the outside edge and along the body contour.  The sides are pretty good, just some minor dimples on the shoulder area, near the jack and on the top horn. The front is fairly clean, just a handful of minor marks near the knobs, behind the bridge and in the shoulder area as well as some light play wear on the guard and top horn. Overall: good condition (7.5/10)

Playing condition notes: Action is low, neck is straight, intonation is good, truss rod works. All electrics tested and working properly. Frets look good, minor wear only, 8/10 for life left. Set up with fresh 45/105s.