(SOLD) Fender Japan '62 Stratocaster ST62-115WAL Walnut Stain 1993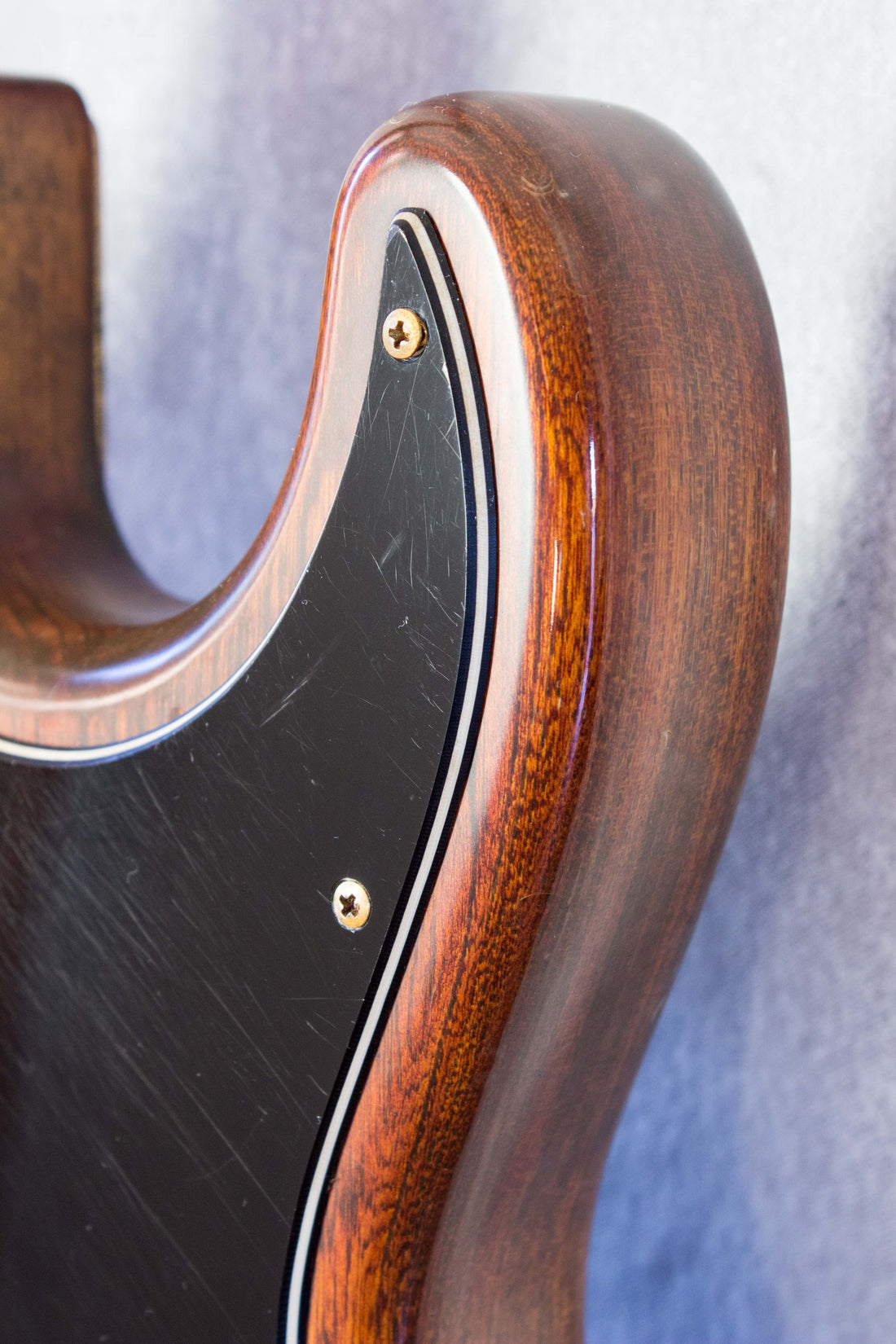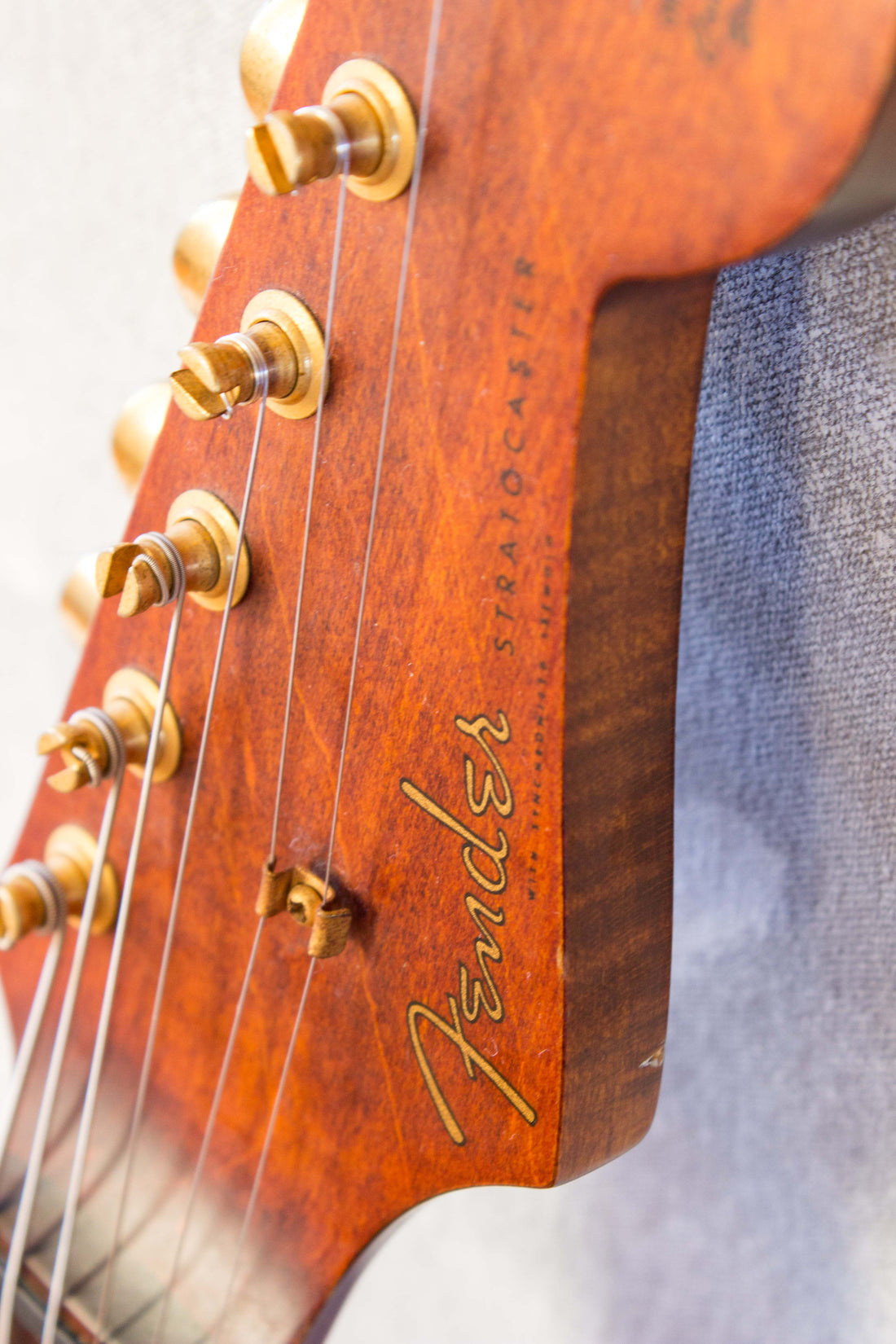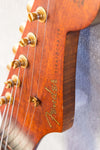 Fender '62 Strat, special order model with walnut stain finish, made in Japan 1993-4. In the late 80s, there was briefly some Fender Japan models made out of solid walnut, neck and body. Once the wood supplies dried up the model disappeared, but they popped up now and again as limited edition runs made with ash bodies and maples necks, stained to the original walnut hue and finished in satin. Being a high-end model, this lands some nice appointments like a steel block bridge, gold hardware, USA pickups and a nitro top coat on the finish. In the hands, it all adds up beautifully. The slim 62 style neck is instantly familiar and a breeze to move around on thanks to the slick satin finish. Tone-wise, this has a rich and thick midrange that balances the traditional spanky brightness skilfully. There's a lot to love, basically. You'll need a dapper new hat to match.
Model: Fender Stratocaster, '62 Reissue (ST62-115WAL)
Made: Japan, Fujigen Plant, 1993-1994 (serial M006424)
Finish: satin finish over walnut stain (WAL), 3-ply black guard
Body: ash 
Neck: maple with rosewood board, 7.25" radius, 25.5" scale
Weight: 3.435kg
Mods: knobs replaced, one strap pin replaced, more trem springs added
Pickups: Fender USA ST-Vintage single coils
Case: non-original good quality gig bag
Cosmetic condition notes: minor finish wear. Headstock has some minor marks on the end and bottom edge. The neck is clean and smooth in the hands, minor dimples on the back only. The back has some widespread light scuffs and surface scratches, as well as some slight clouding near the cavity, glossing from contact and some small dents near the back edge, on the top horn and around the cavity. The sides have glossing from contact and dimples on both horns and some small dents and marks in the elbow area and near the jack. The front iust pretty tidy, just some dents in the elbow area and near the jack, widespread glossing from contact and play wear on the guard and horn. Overall: good condition (7/10)

Playing condition notes: Neck is straight, action is low, intonation is good, truss rod works. All electronics tested and working properly. Frets look pretty good, minor wear only; 8/10 for fret life left. Wearing fresh 10/46 Moonshiners strings.