(SOLD) Fender Japan '71 Telecaster TL71-58 US Blonde 2003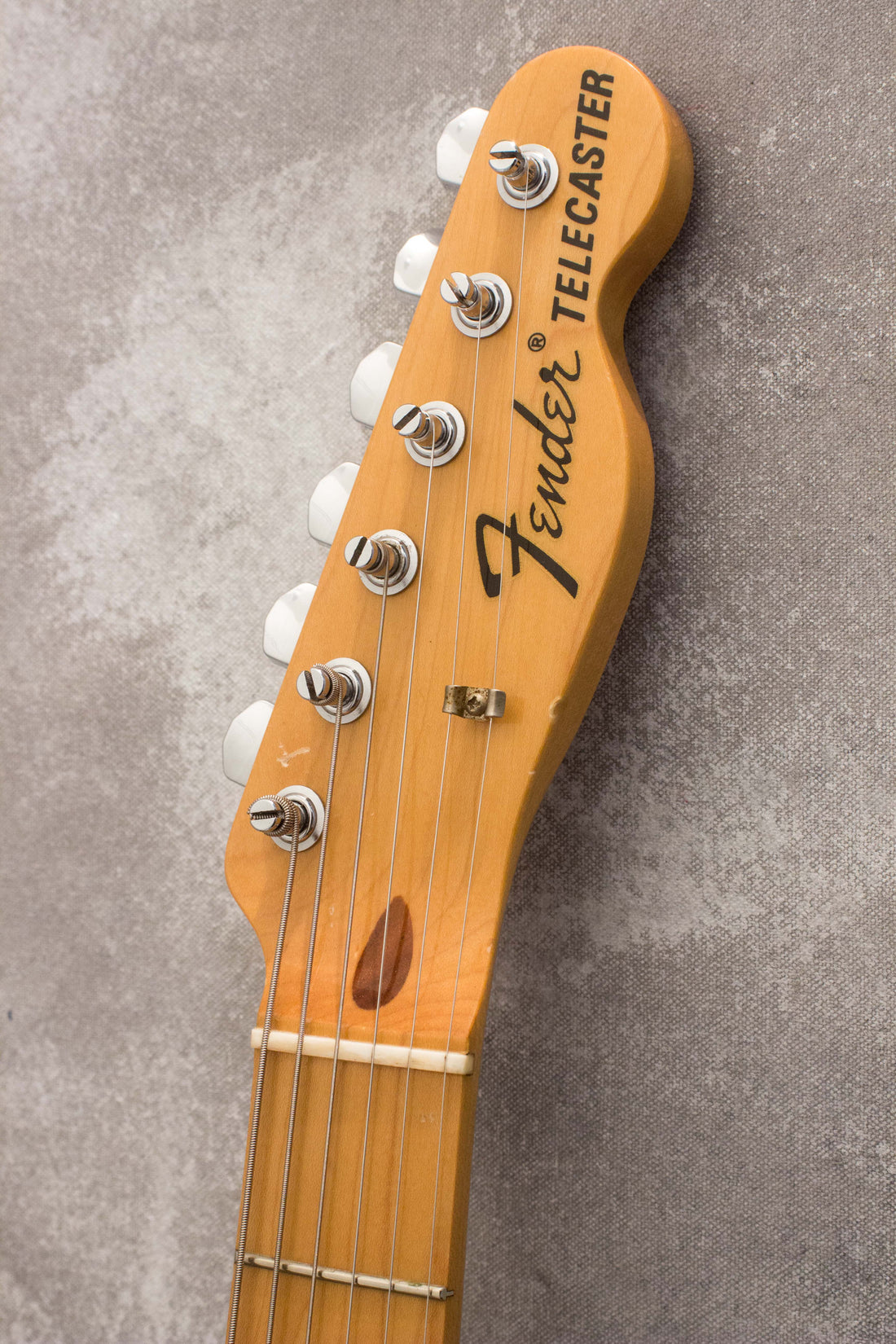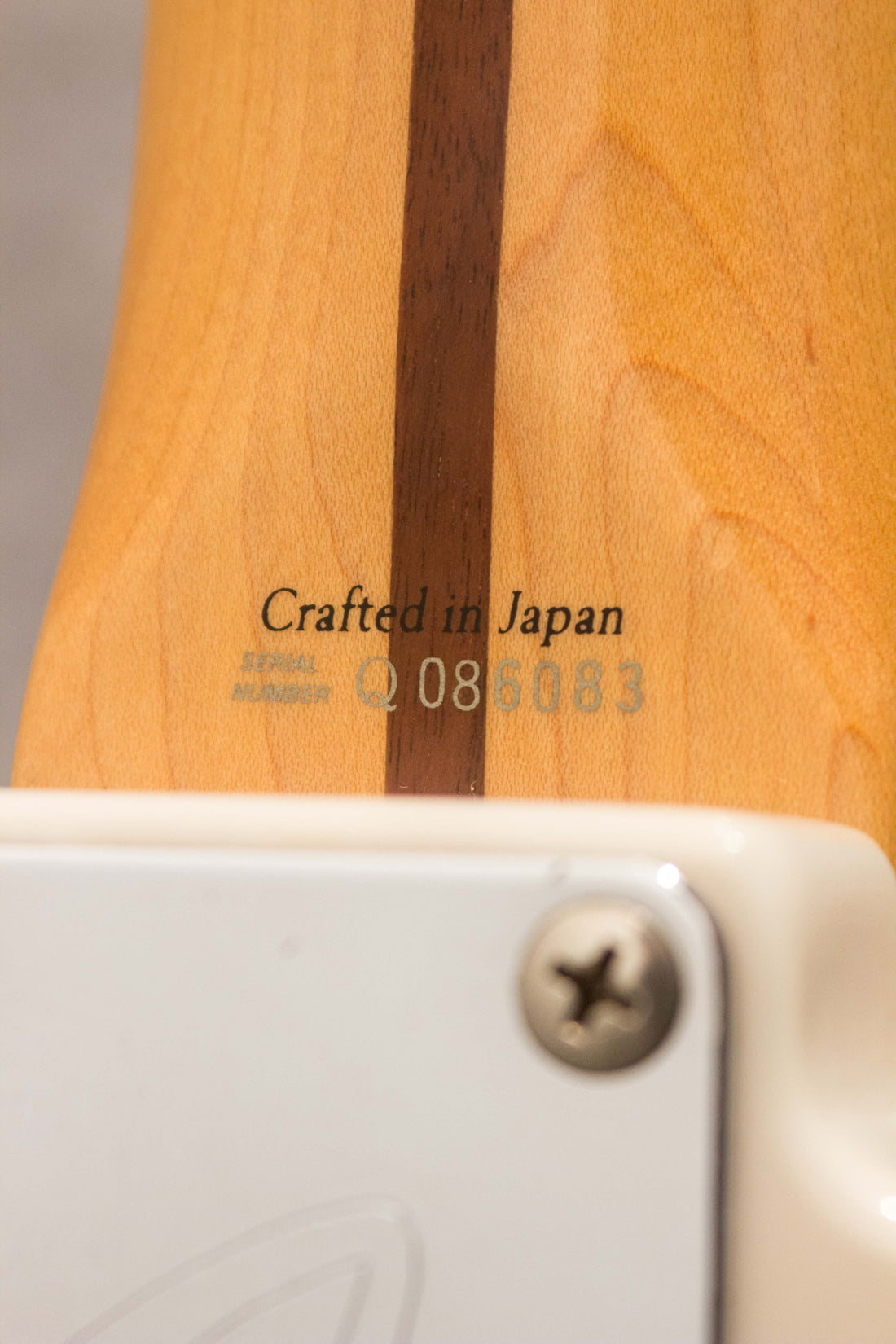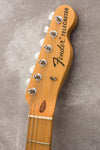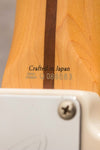 Fender '71 Tele, crafted in Japan 2003-4, US blonde. Holy heck, this is so light! A standard weight for a Tele is around 3.7kg; this is a full kilogram lighter at 2.775kg, or 6lb 2oz in the old money... that's a massive bonus for many players. The lightweight ash body peeks out from behind the blonde finish, it's an appealing look that really does the classic curves a fine service. The Schaller-made 'F' key tuners, bold CBS-era logos, black dot inlays and body-end truss rod lend this an assertive no-frills vintage charm. Being so light, the body rings out with great enthusiasm at the lightest touch, translating to a huge tone with a mile-wide open midrange and a fat, warm bass. The neck is slim, round and comfy, adding to the overall ease of play. If you're after an effortless Tele for those long, lonely nights, surely this will make you feel as light as air. 

Model: Fender Japan '71 Reissue Telecaster (TL71-58)
Made: Japan, Dyna plant, 2003-4 (serial Q068083)
Finish: US Blonde, 3-ply white guard
Body: ash
Neck: one piece maple w/ maple board and skunk stripe, 25.5" scale, 7.25" radius
Weight: 2.775kg
Mods: none
Pickups: Fender Japan TL-Current single coils
Case: basic original Fender gig bag

Cosmetic condition notes: minor finish wear. Headstock has a minor dimple on the end, otherwise pretty clean. The neck is clean and smooth in the hands, minor dimples on the back only. The back has no major marks, just some very light scuffs and scratches from 'buckle rash' spread around the place. The sides have a few little marks but nothing major: dimples on both horns, some dimples and light scuffs on the shoulder, some dimples and a minuscule chip near the jack. The front is also free of major marks, just some minor marks around the bridge and control plate, a couple of small dents on the shoulder and some light play scuffing on the guard and top horn. Overall: very good condition (8/10).

Playing condition notes: Action is low, neck is straight, intonation is good, truss rod works. All electronics tested and working properly. The frets are in good shape, just some normal wear but they're pretty even with no major buzz issues; 7/10 for fret life left. Wearing fresh 10/46s.