(SOLD) Fender Japan Jazzmaster JM66 Vintage White 2010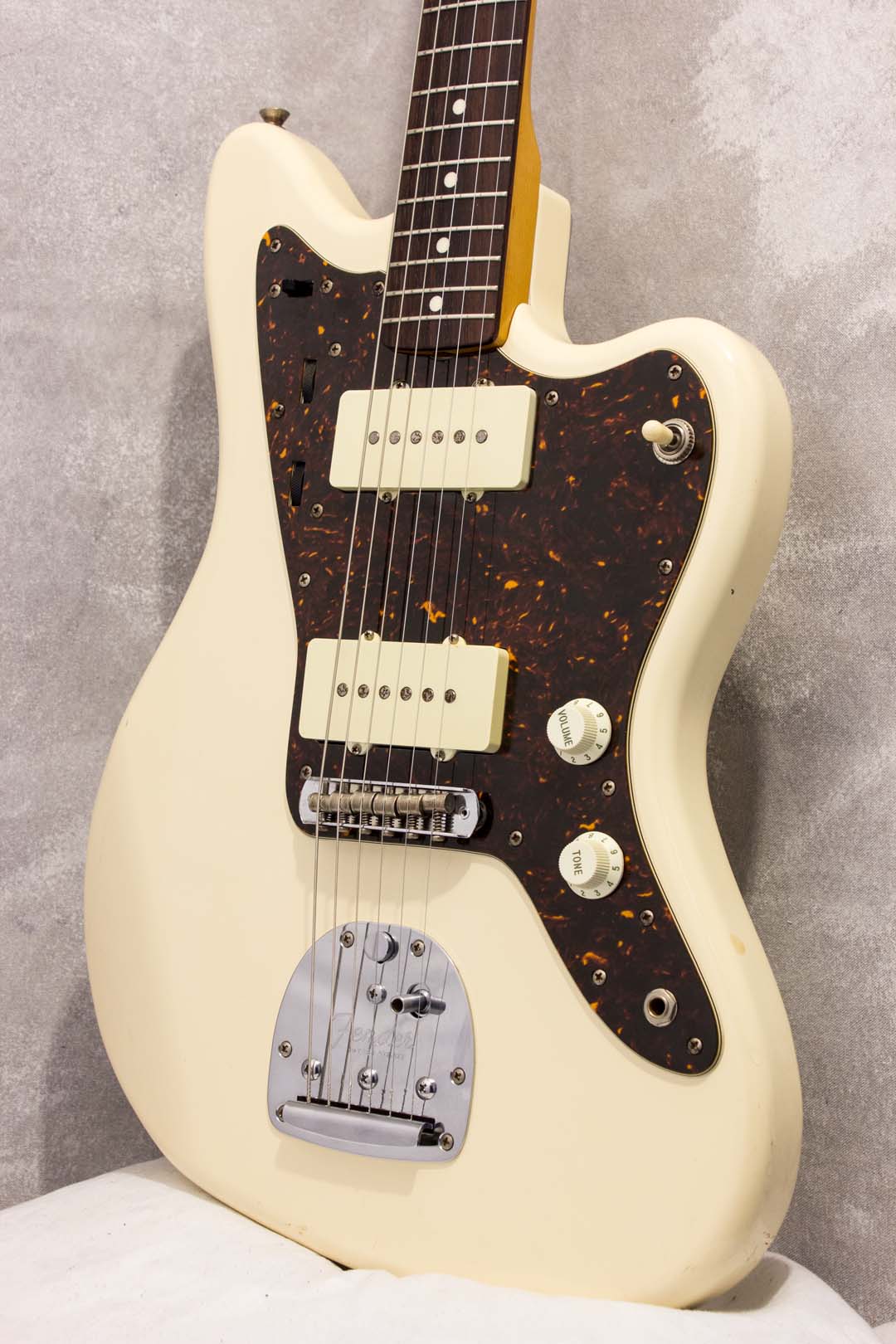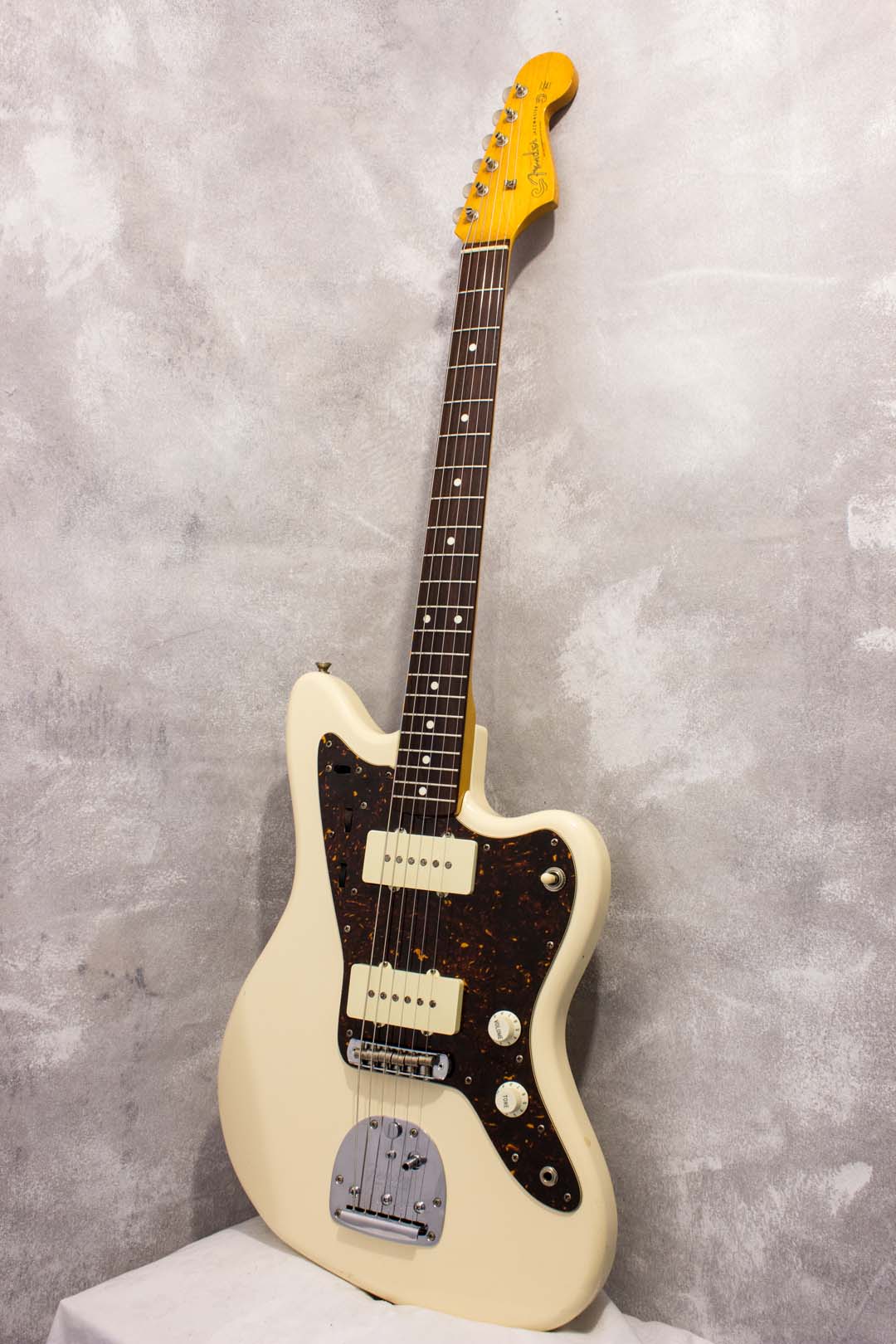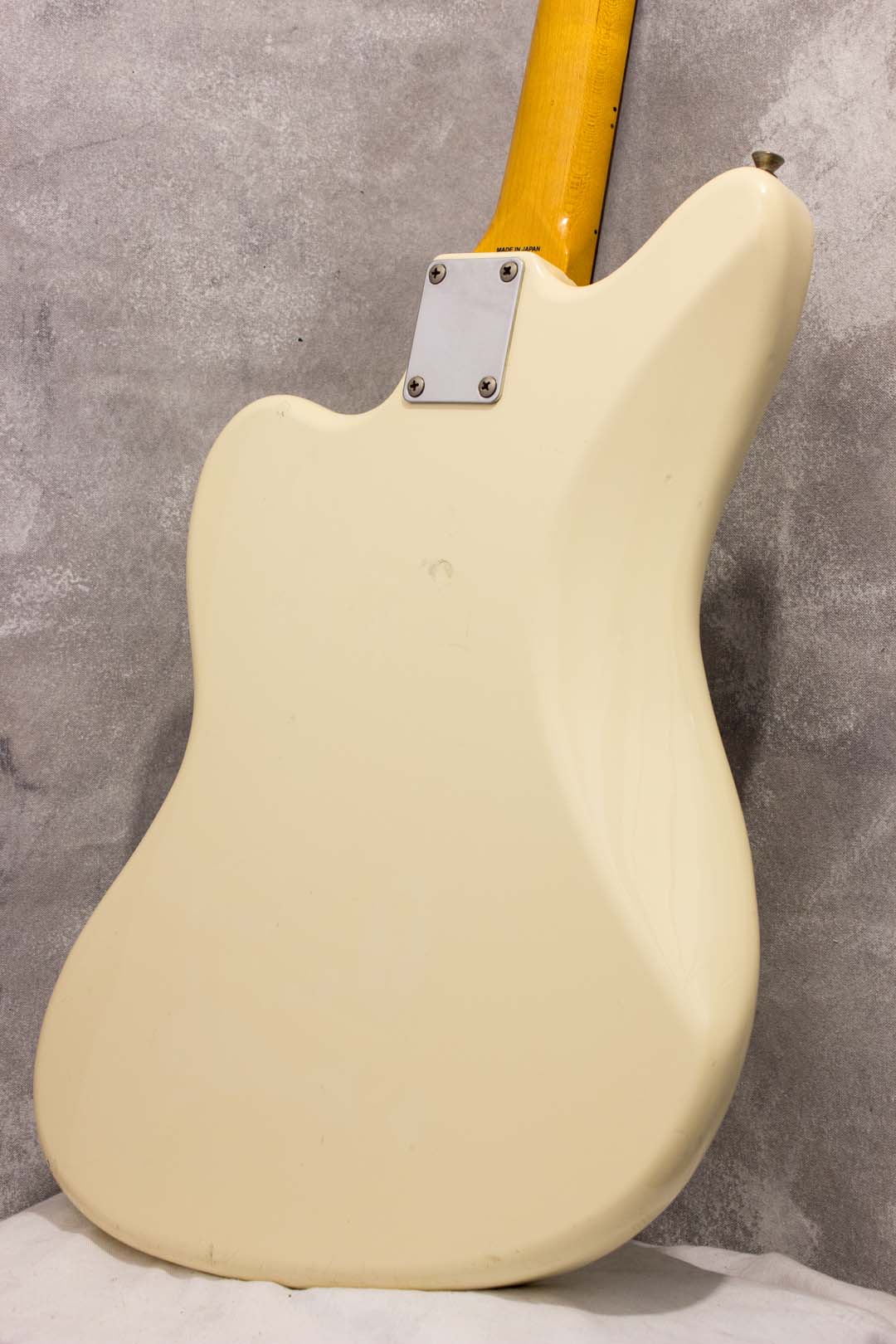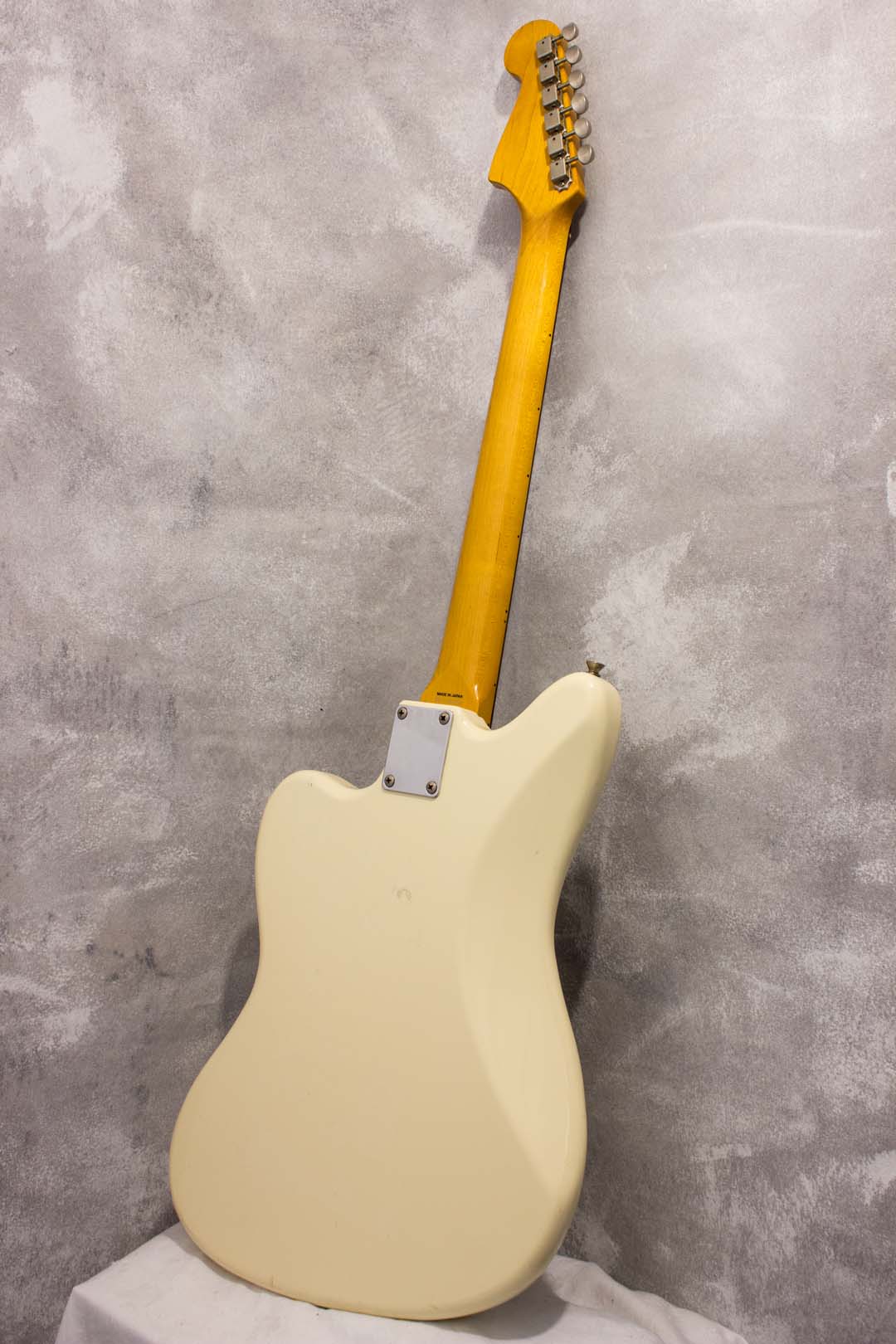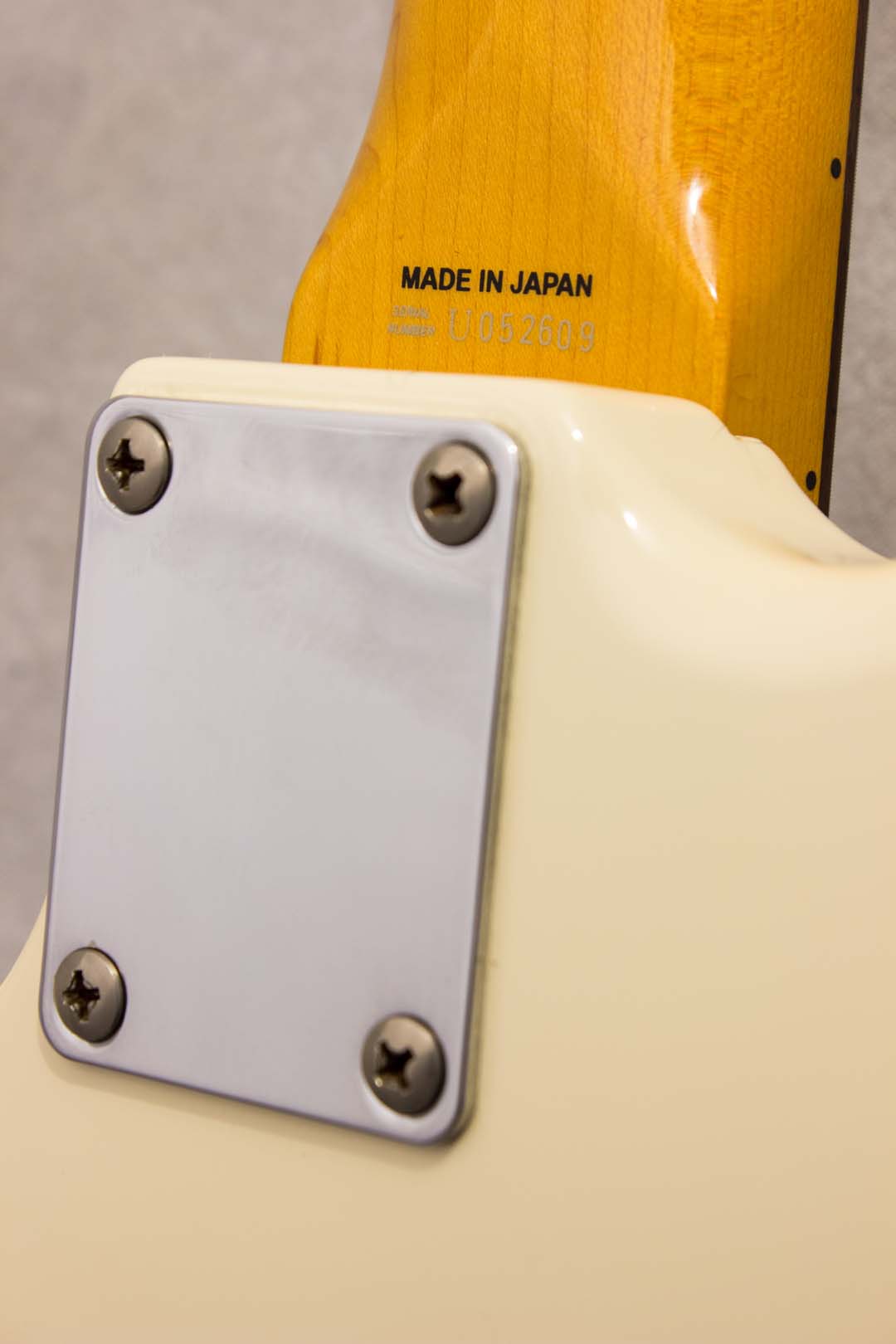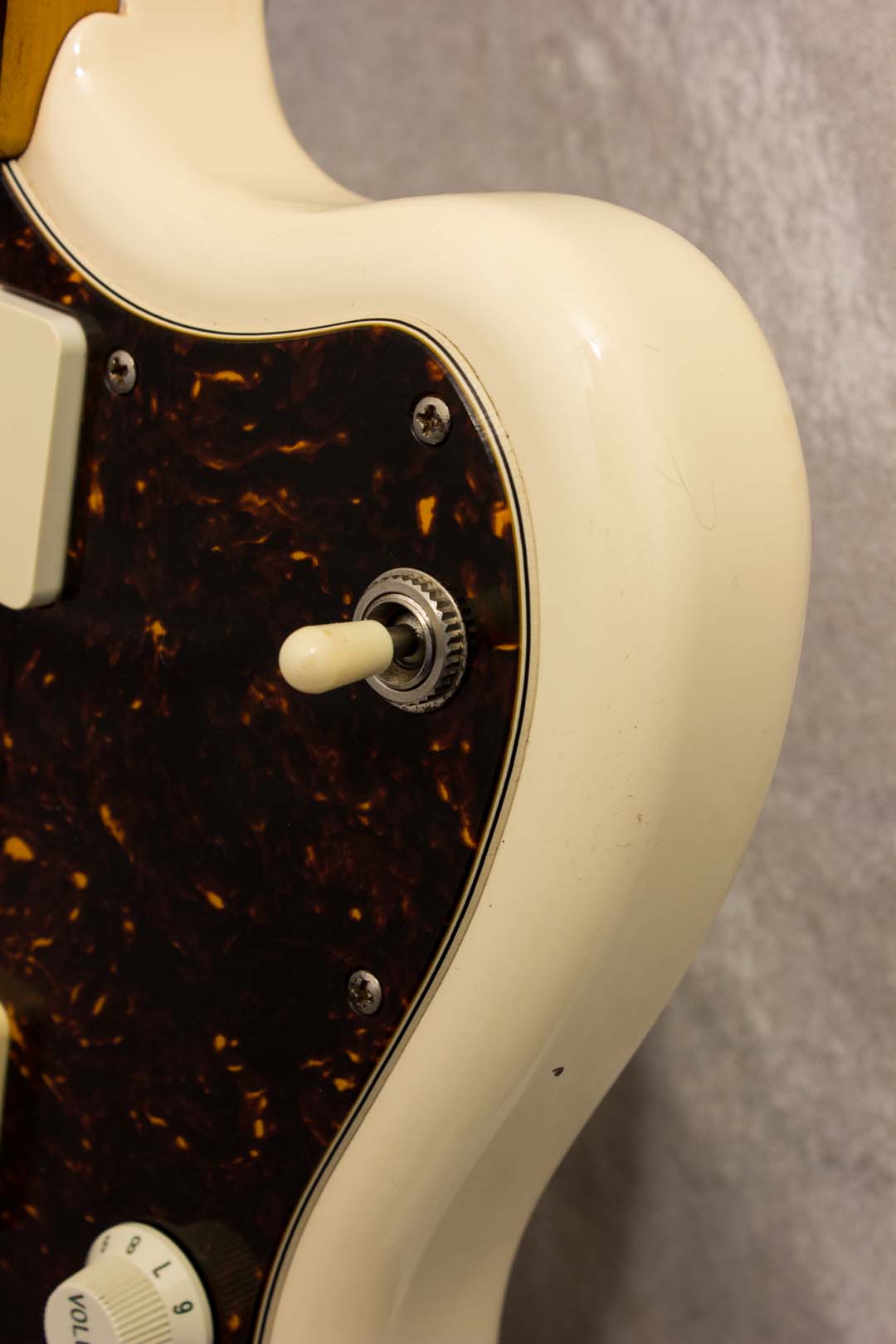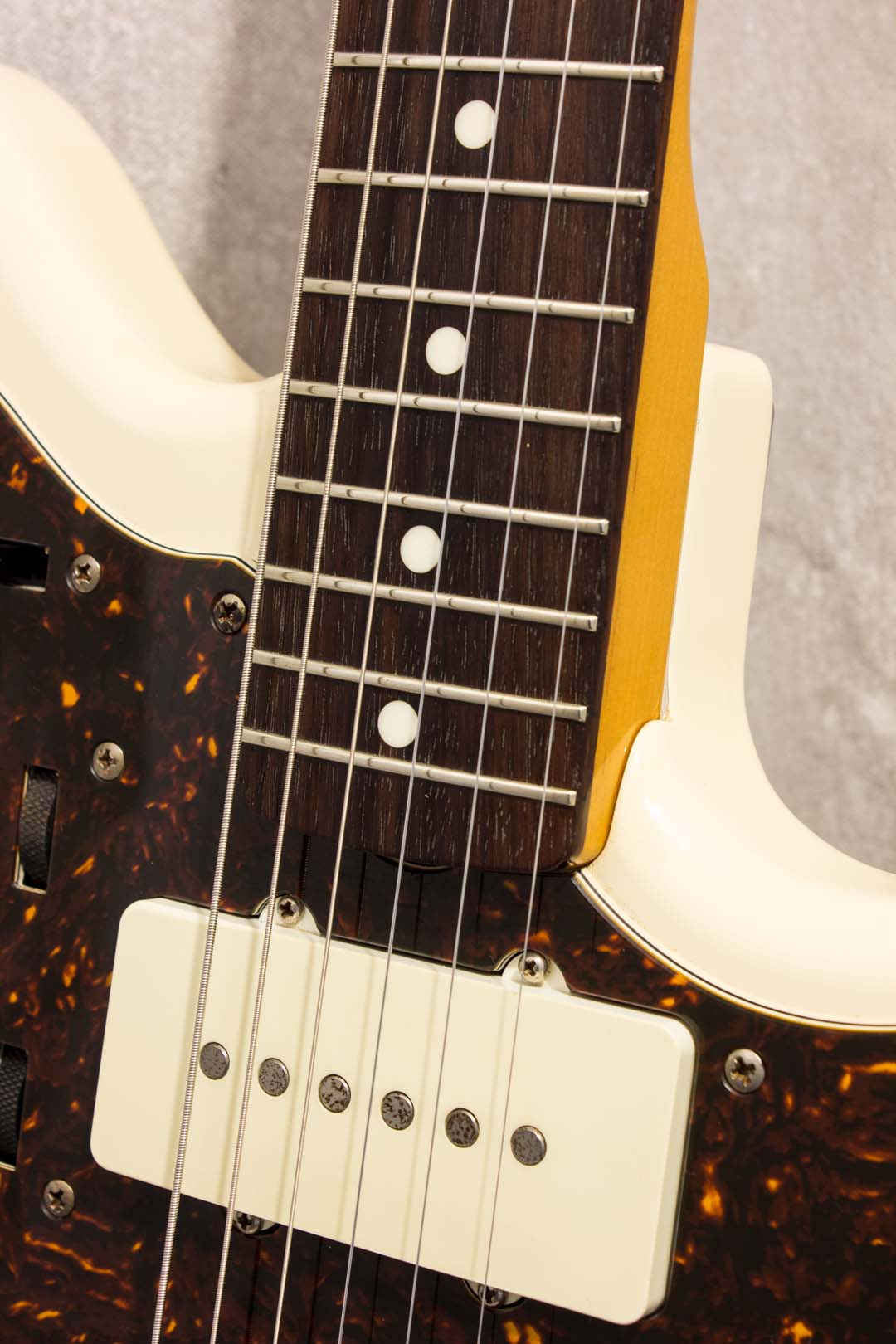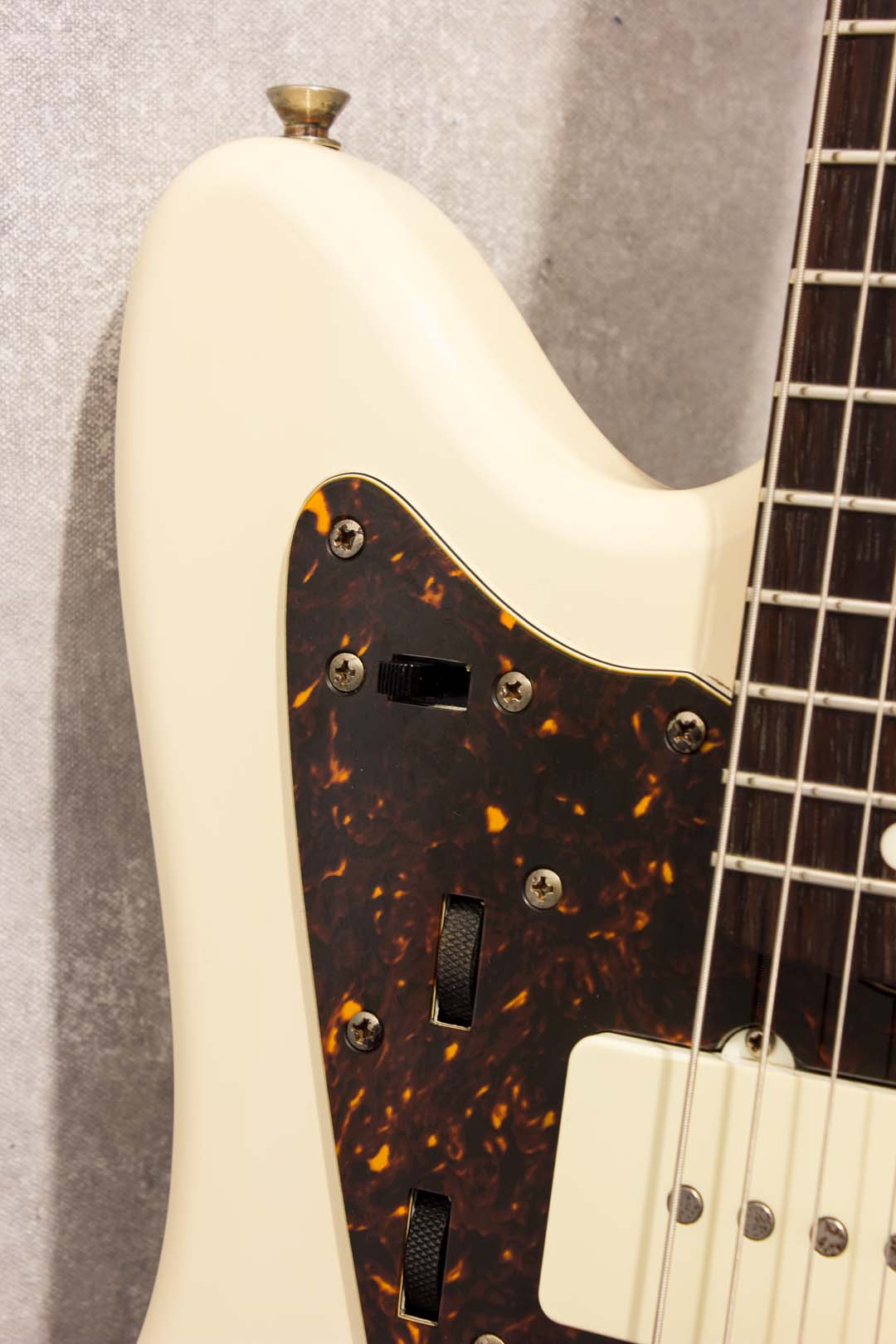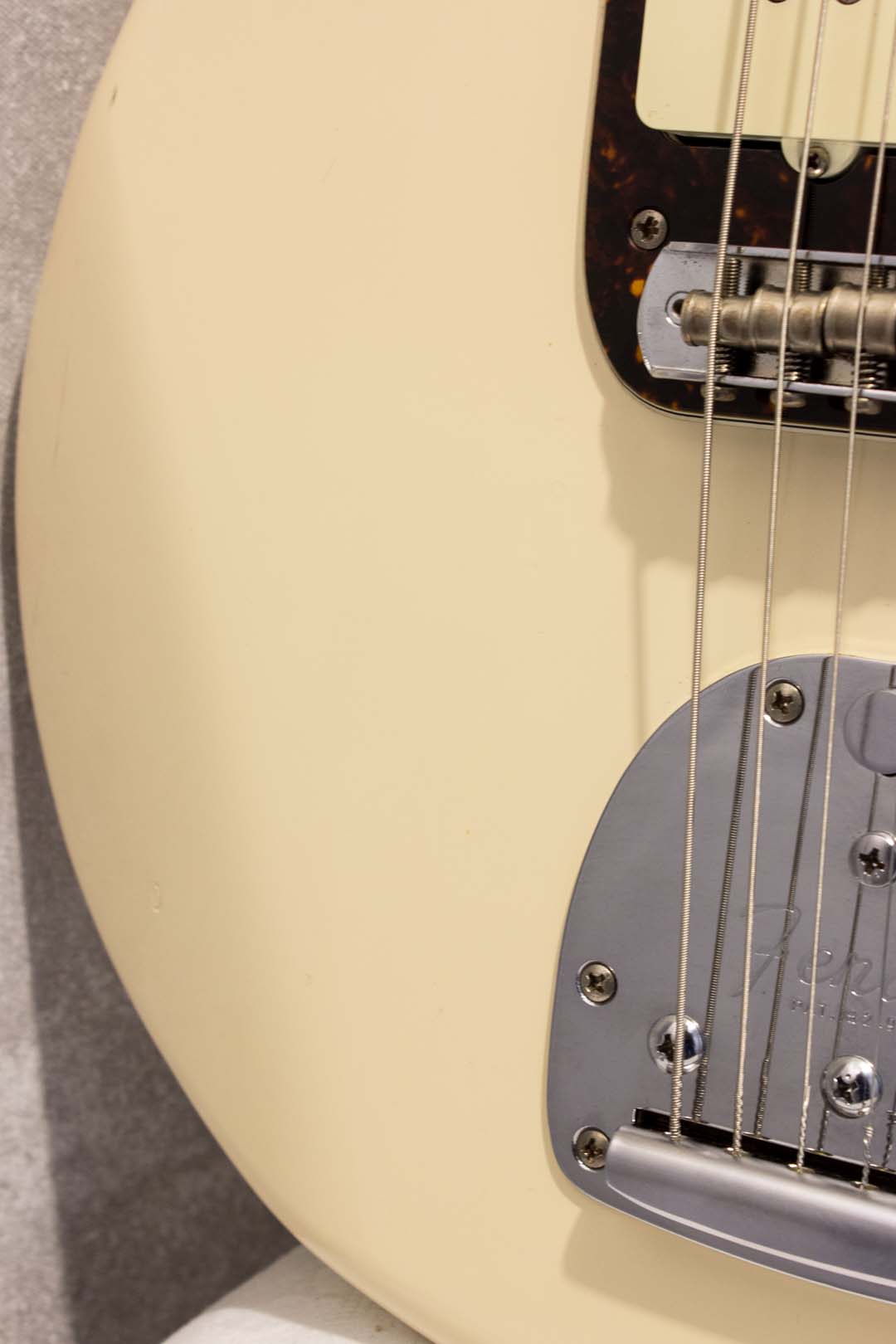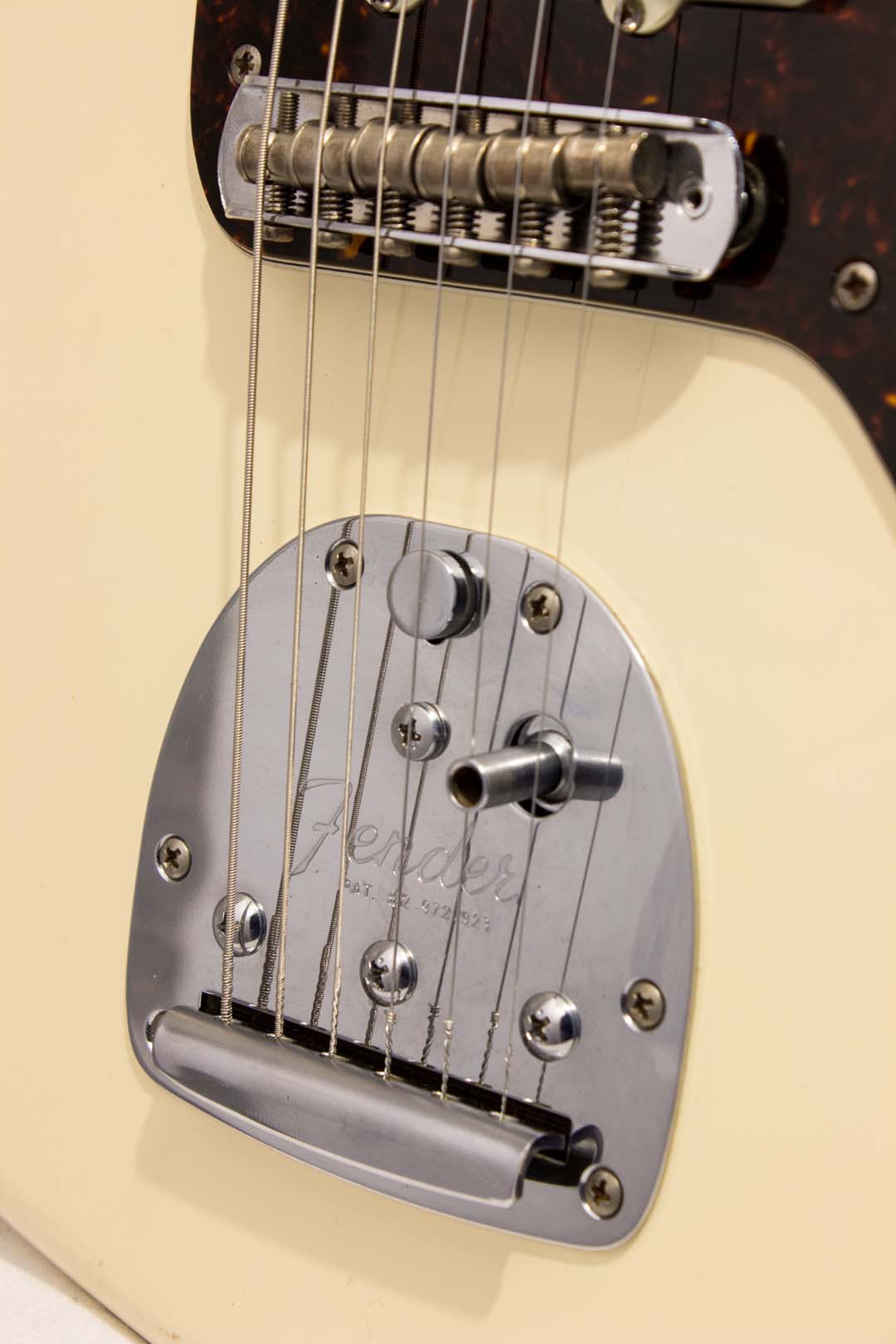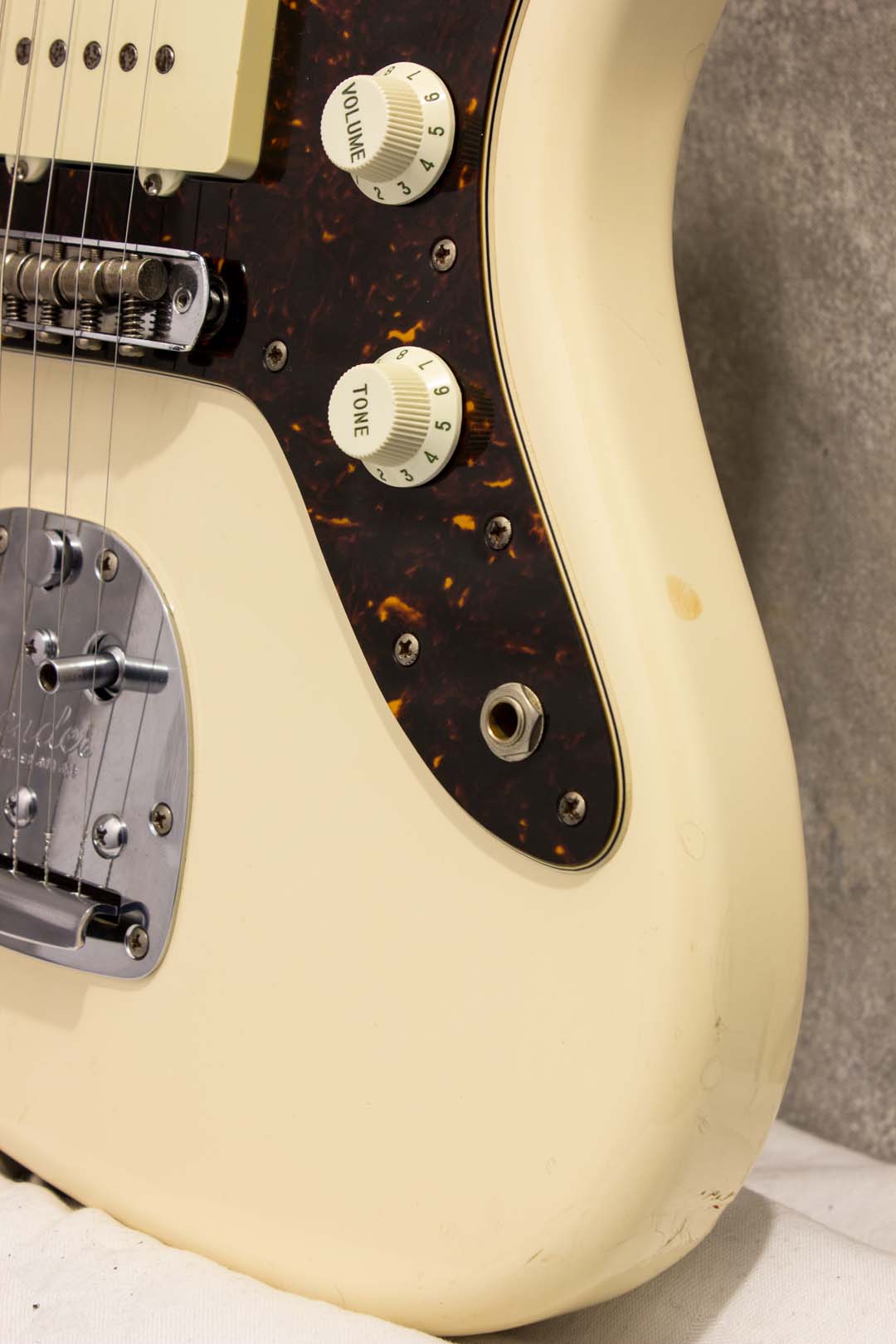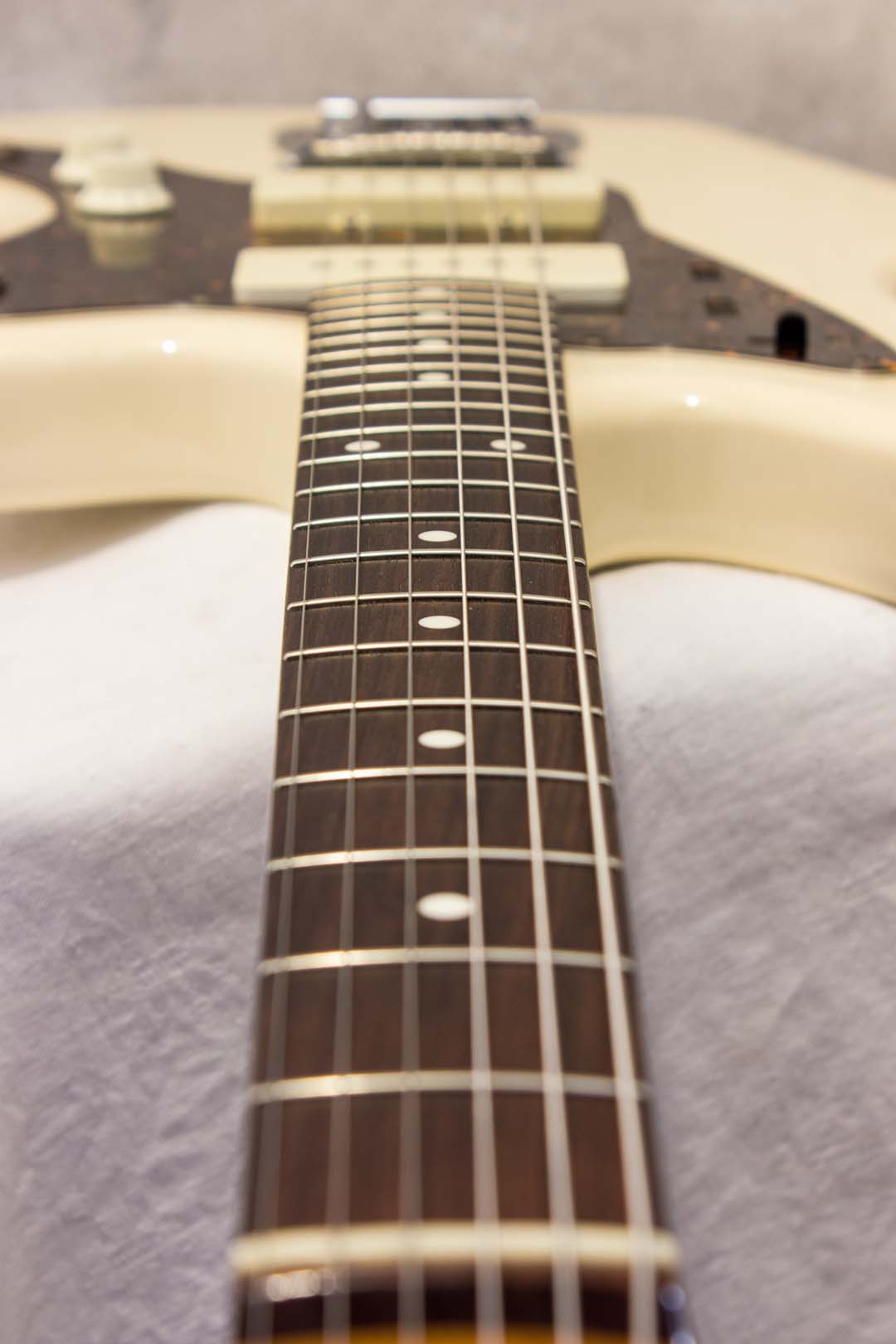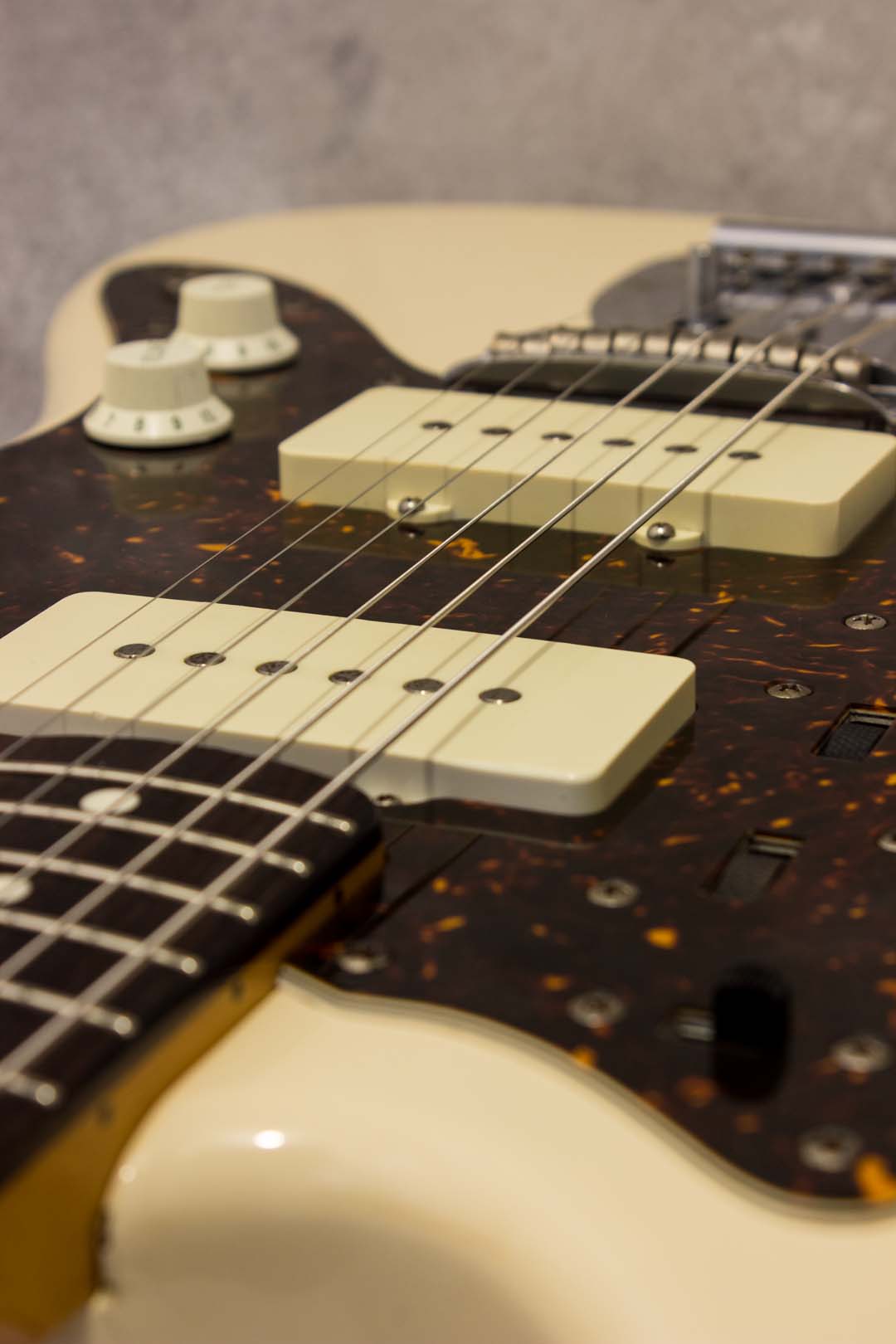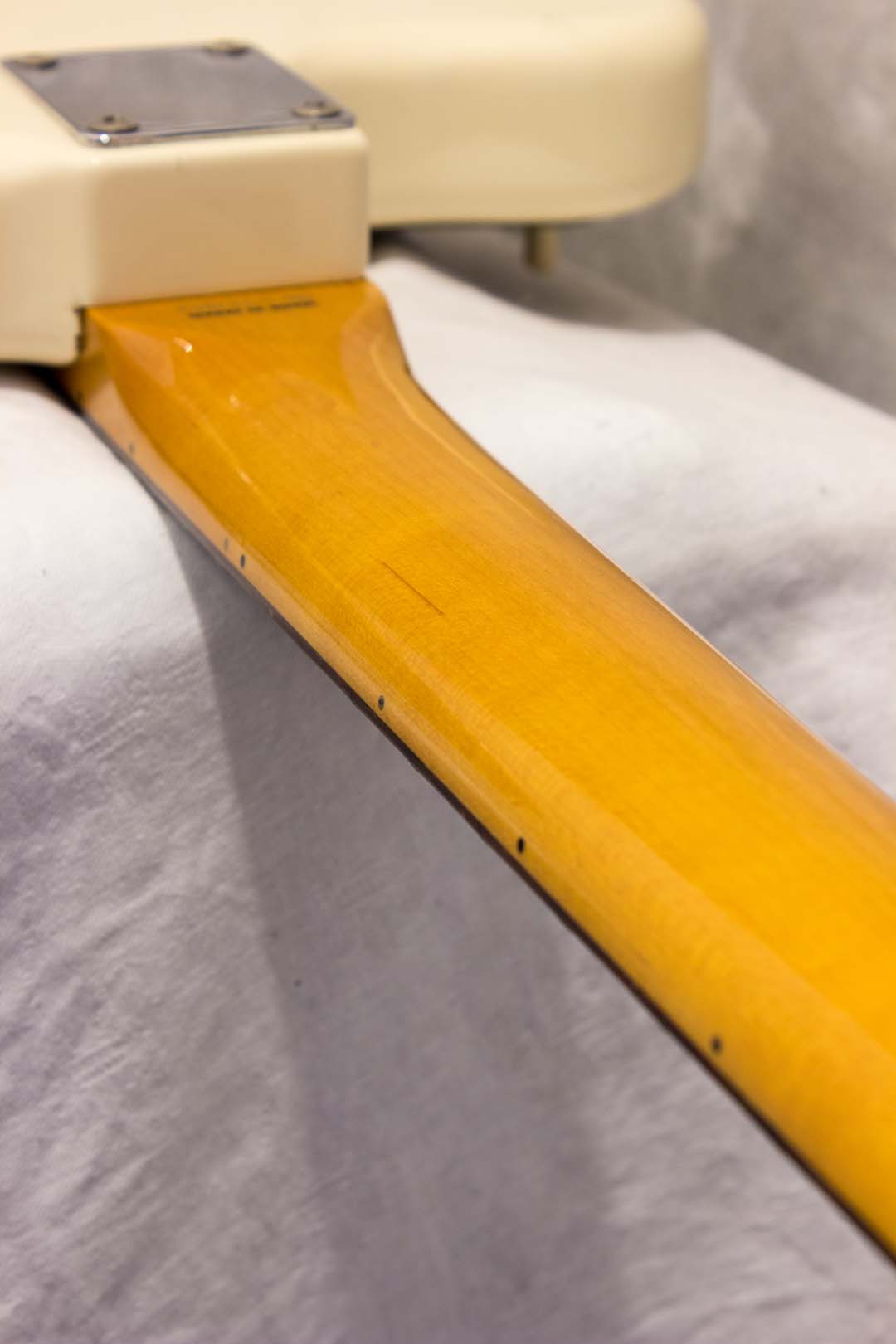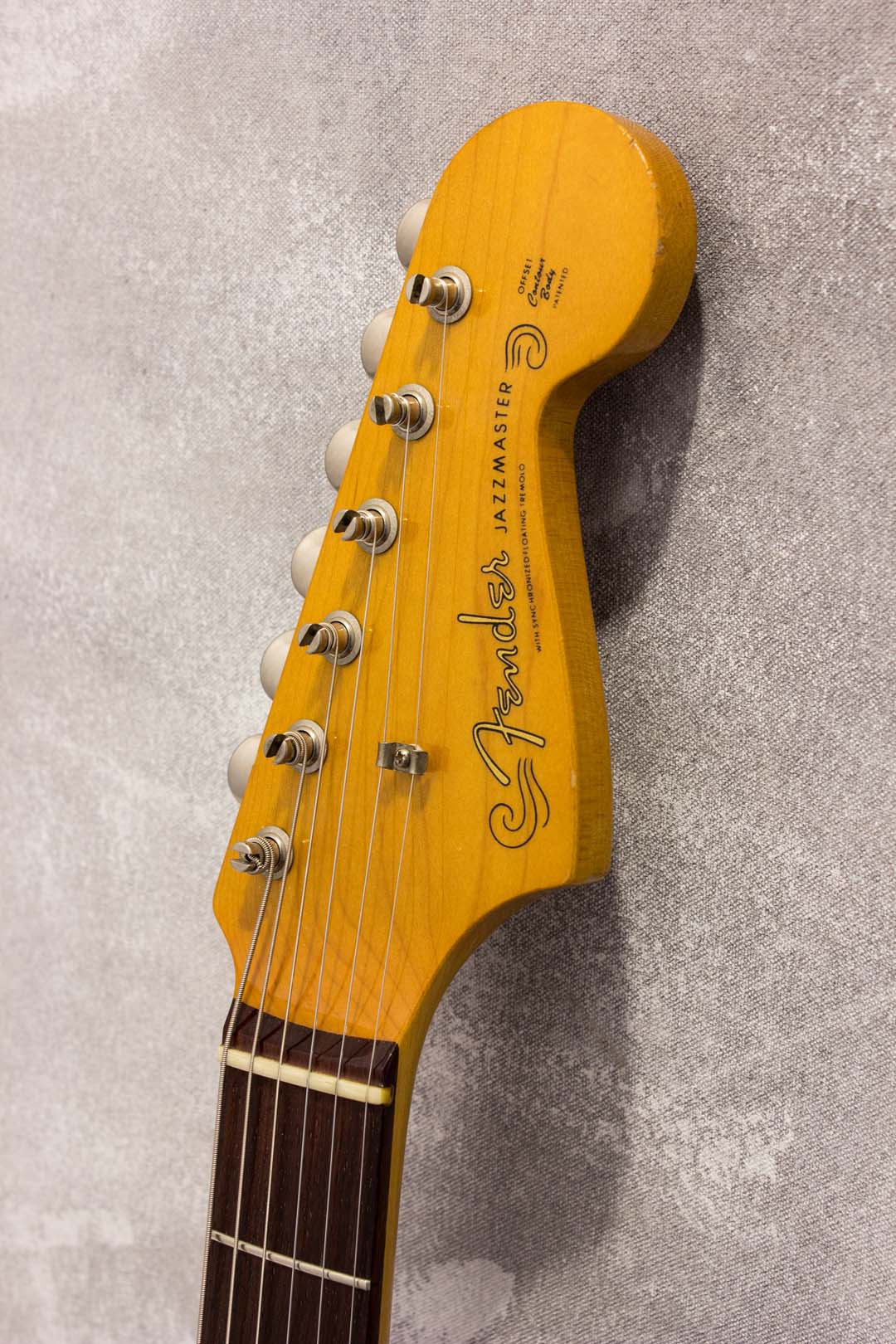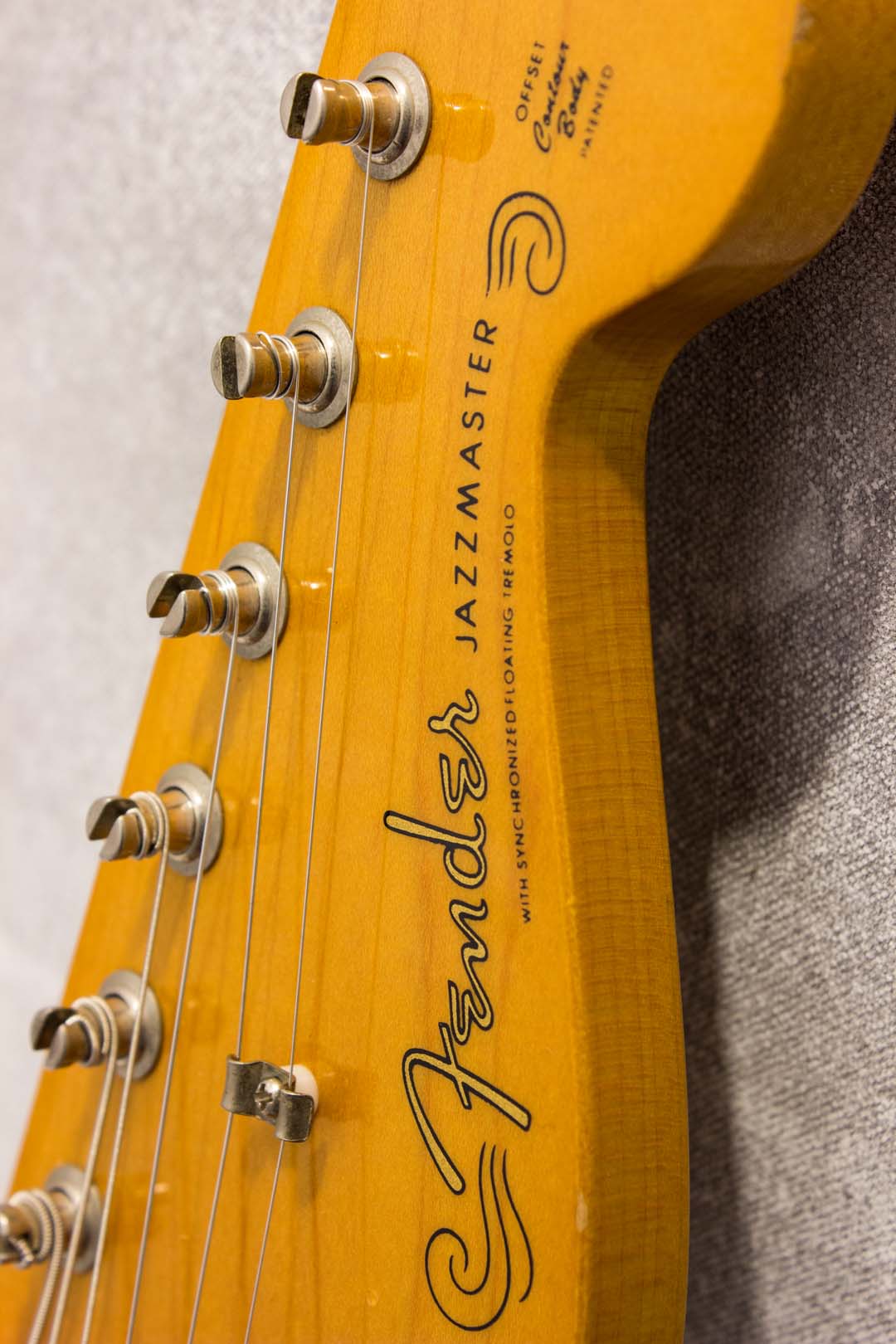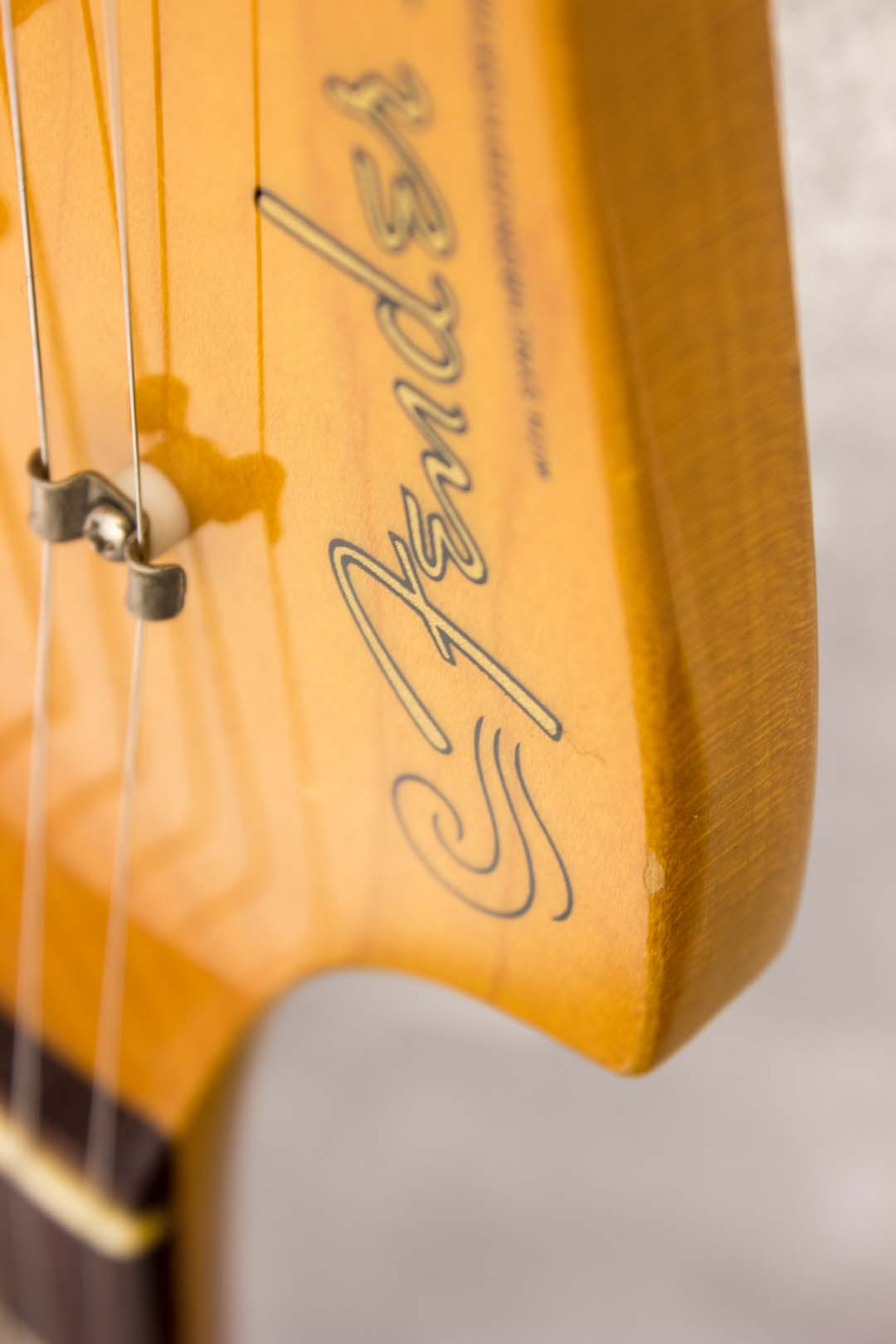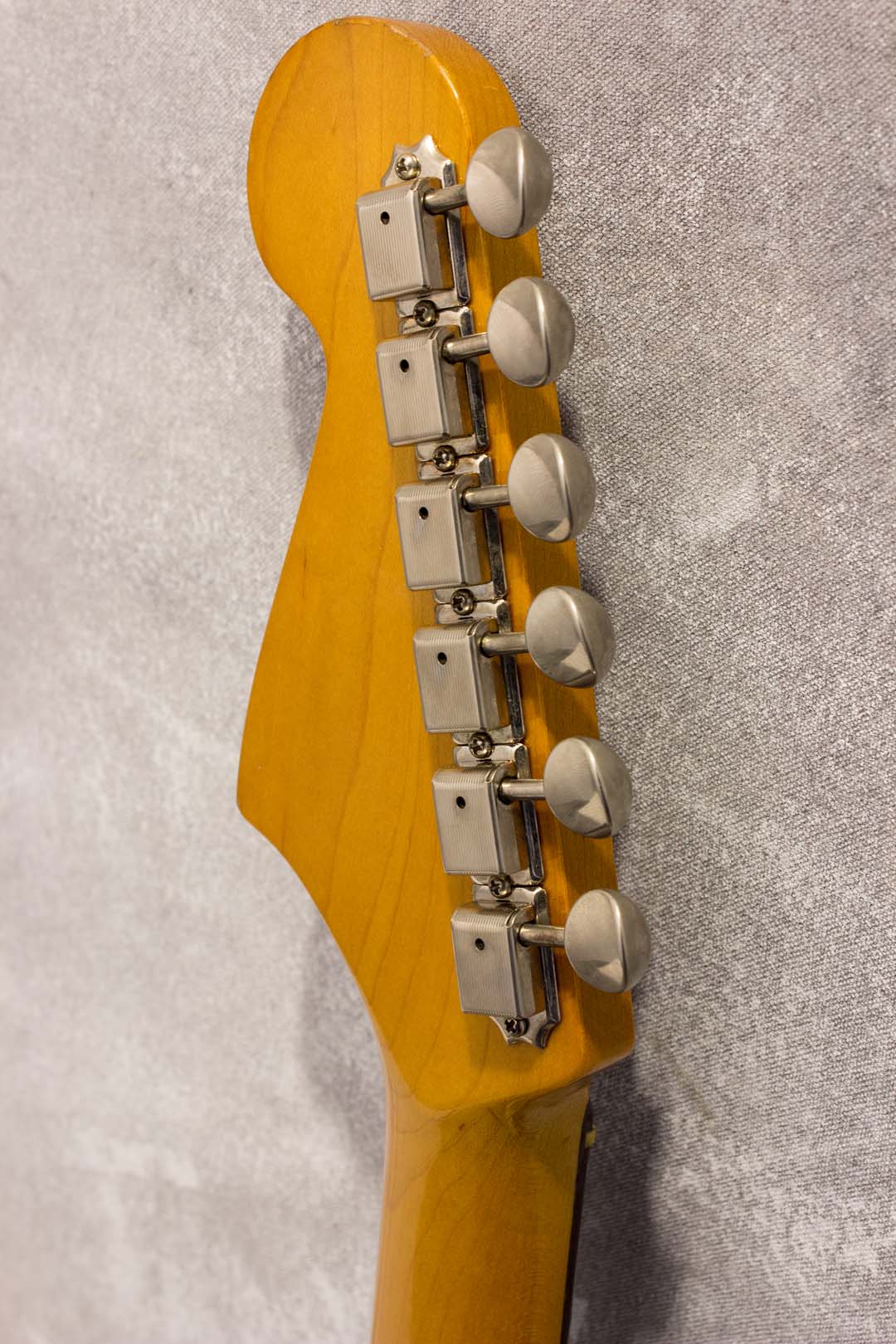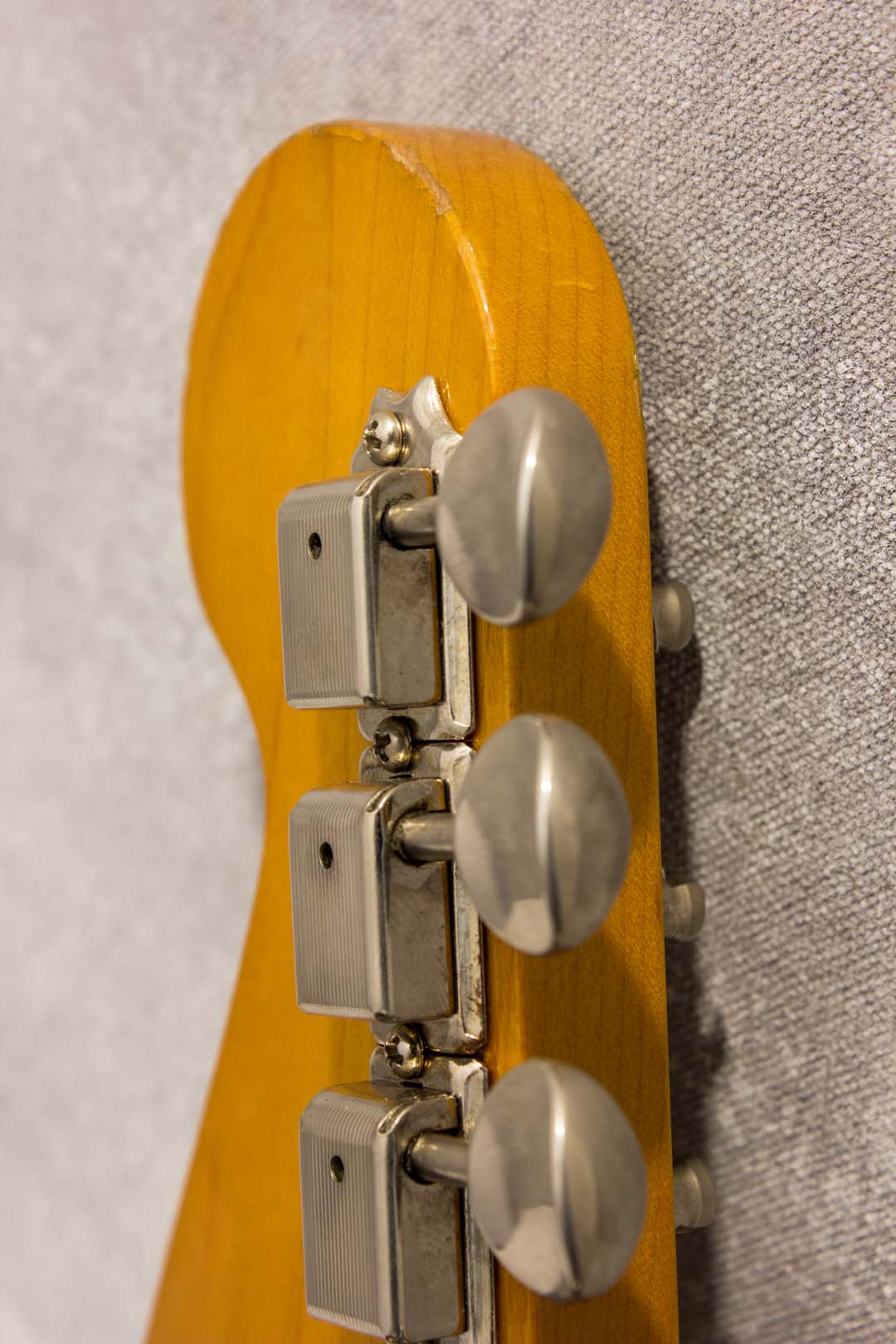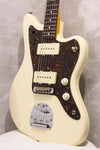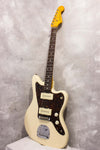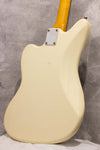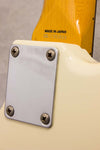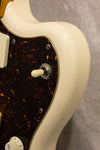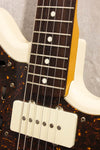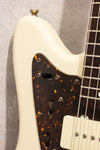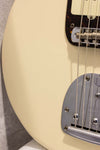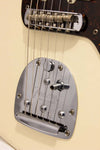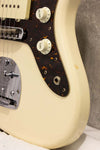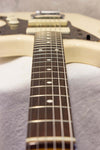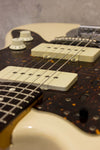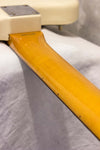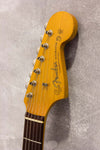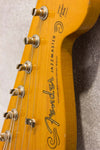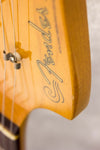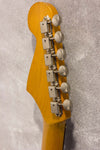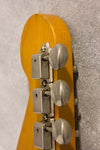 Fender Japan Jazzmaster JM66 in vintage white, made in Japan 2007-10. The Jazzmaster is a style-icon: sleek 60s curves, the best headstock going around around and a stellar list of players. This one, dressed in classic creamy white with a tort guard, looks extremely appealing. The neck is nice and slim, and combined with the always-balanced offset body, this is a supremely comfortable and accomodating player. The classic JM 'ping' and thick, juicy attack is all there; you've got a really solid base to mix up a colourful sonic masterpiece smattered with ambience and gain... nothing takes pedals like a Jazzmaster. You really can't go too wrong here; this is a lovely guitar with attitude to burn.

Model: Fender Japan Jazzmaster JM66
Made: Japan, Dyna plant, 2010-11, (serial U052609)
Finish: vintage white, 3-ply tort guard
Body: alder
Neck: maple with rosewood board, dot inlays
Mods: bone nut installed, bridge replaced with Mustang style
Pickup: Fender Japan JM-single coil x2
Case: basic gig bag, trem arm included

Cosmetic condition notes: minor finish wear. Headstock has some dimples on the end. The neck is clean and smooth in the hands, there's a little dimple on the bottom side of the back behind the fifth fret. The back has a couple of scuffs and dimples in the middle, in the belly carve and on the bottom horn as well as a few scuffs and marks along the back edge. The sides have a few things to note: light scuffs on the top horn, some scuffs in the elbow area, a number of scuffs and marks along the back edge, a decent dent and some dimples near the jack, couple of little marks on the bottom horn. The front is pretty tidy, just a couple of light scuffs near the jack and in the elbow area and some play wear on the guard and top horn. Overall: good condition (7/10)

Playing condition notes: Action is low, neck is straight, intonation is good, truss rod works. All electrics tested and working properly. Frets some minor wear, 8/10 for life left. Wearing fresh 11/49s.