(SOLD) Fender Jazz Bass '62 Reissue Burgundy Mist Metallic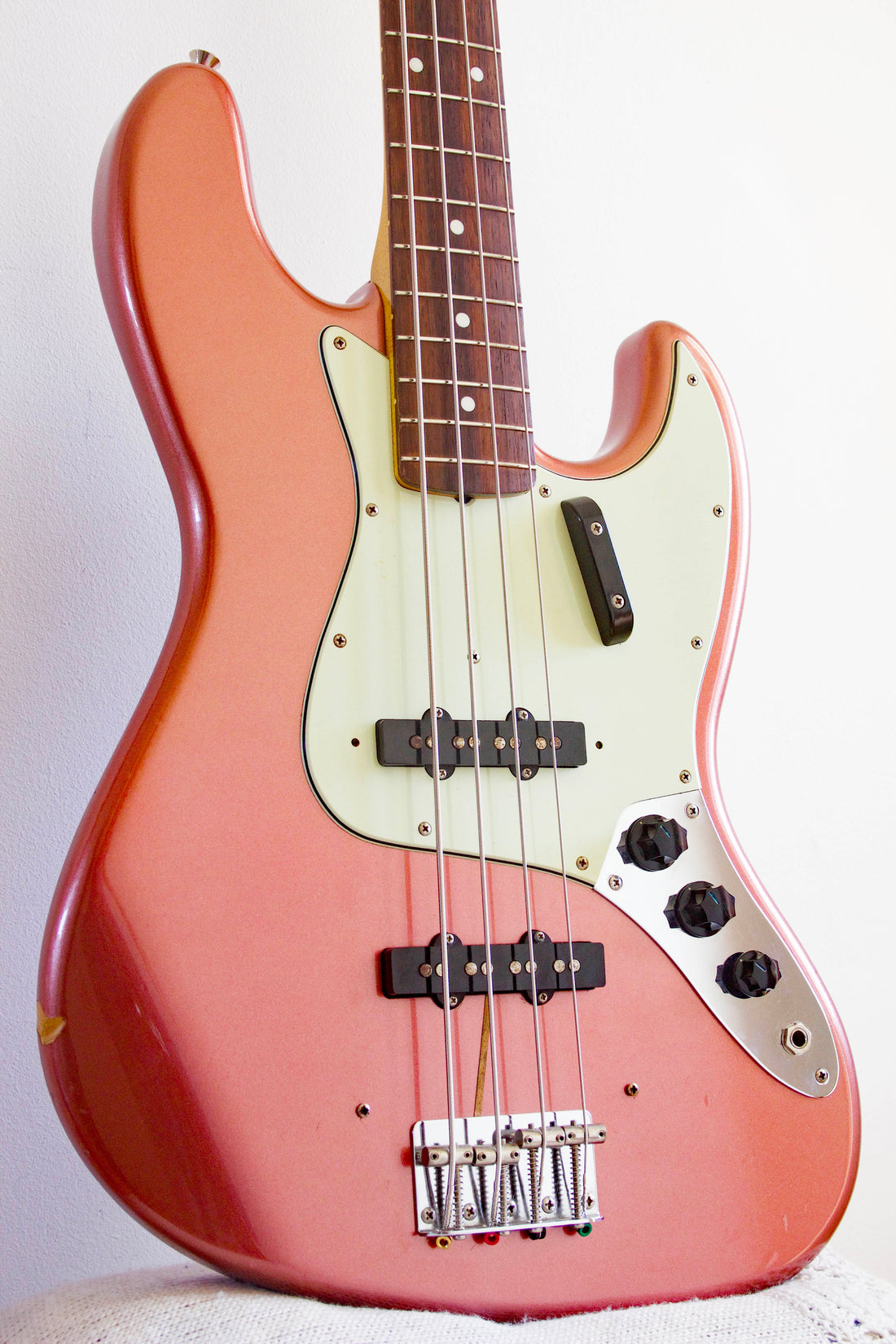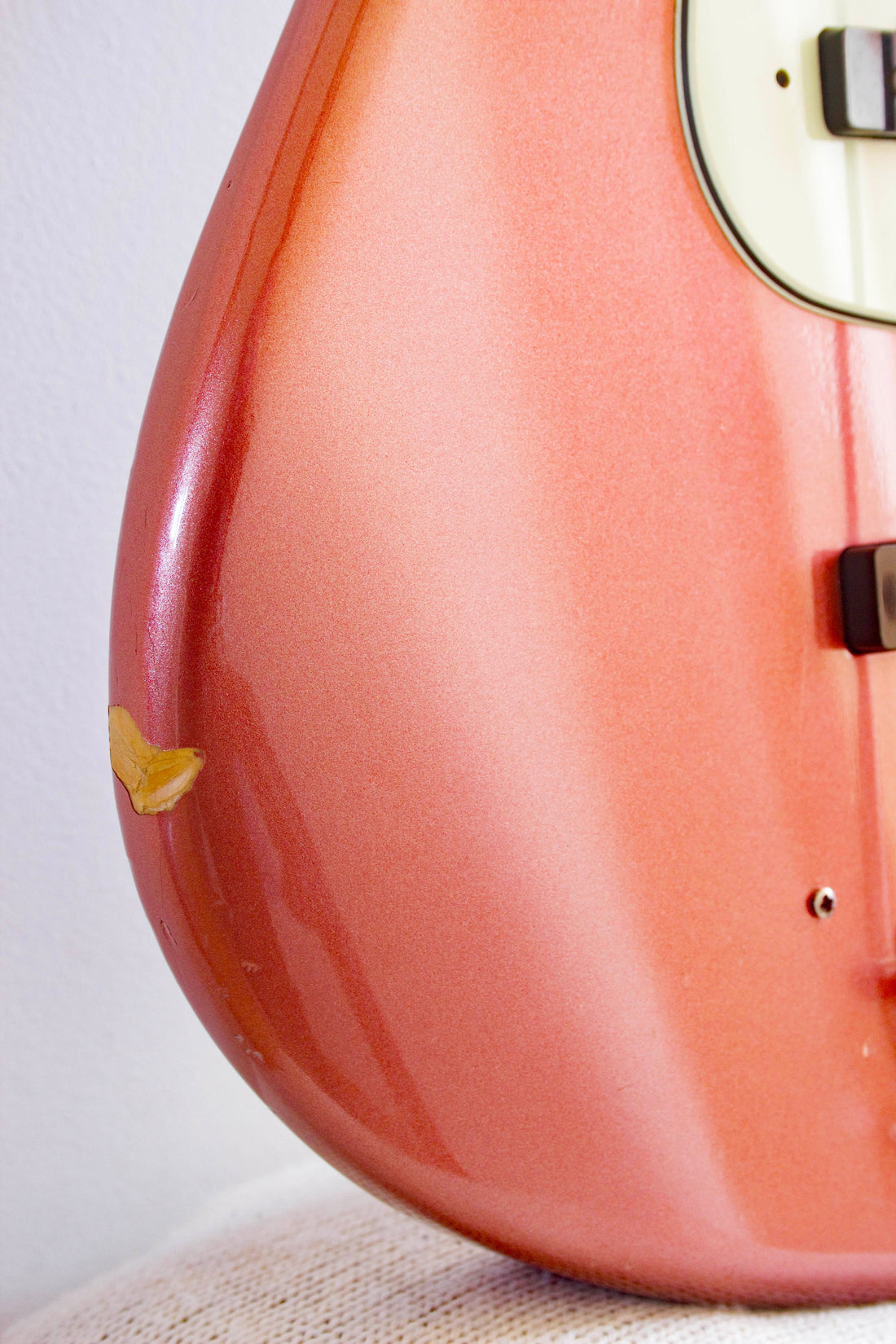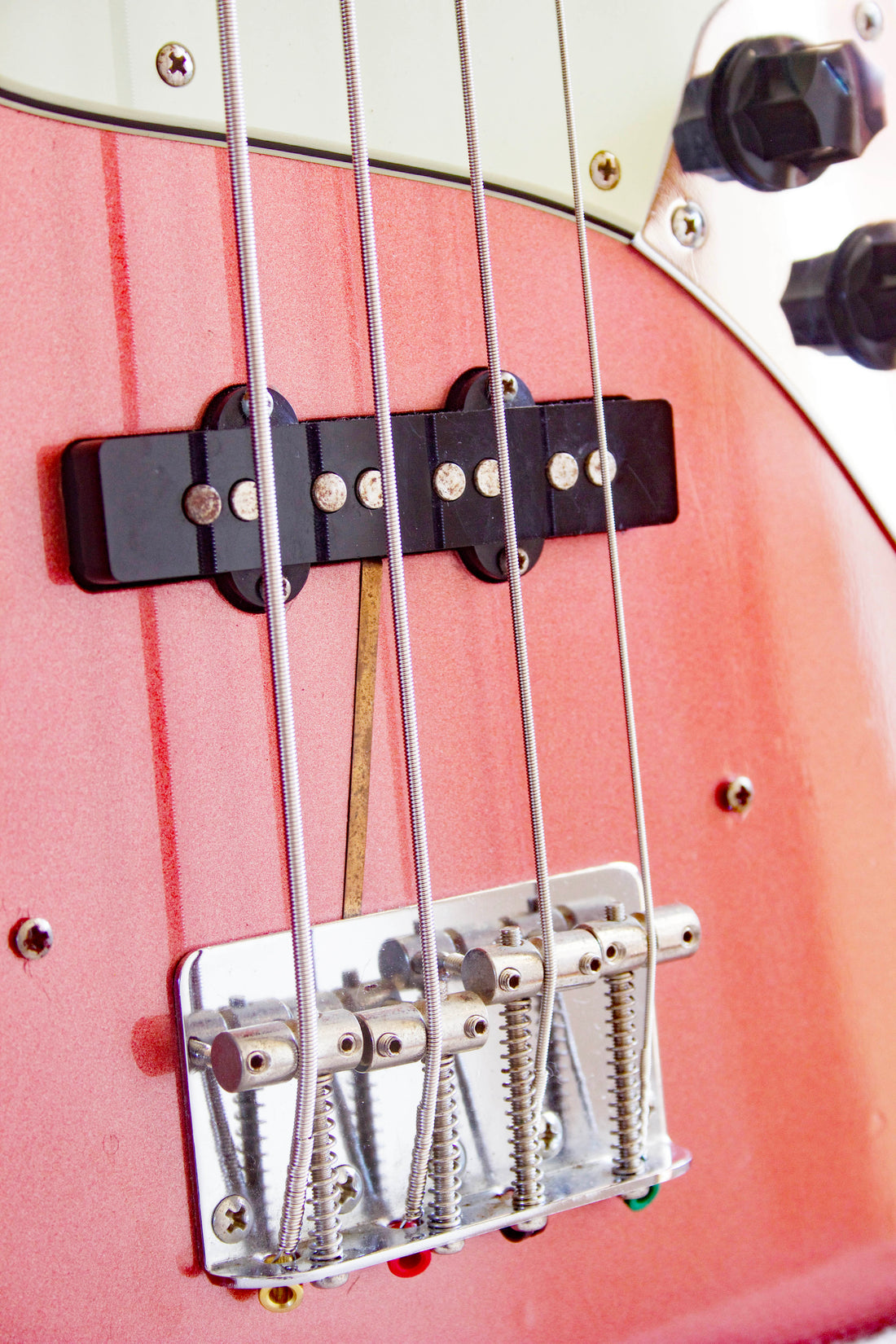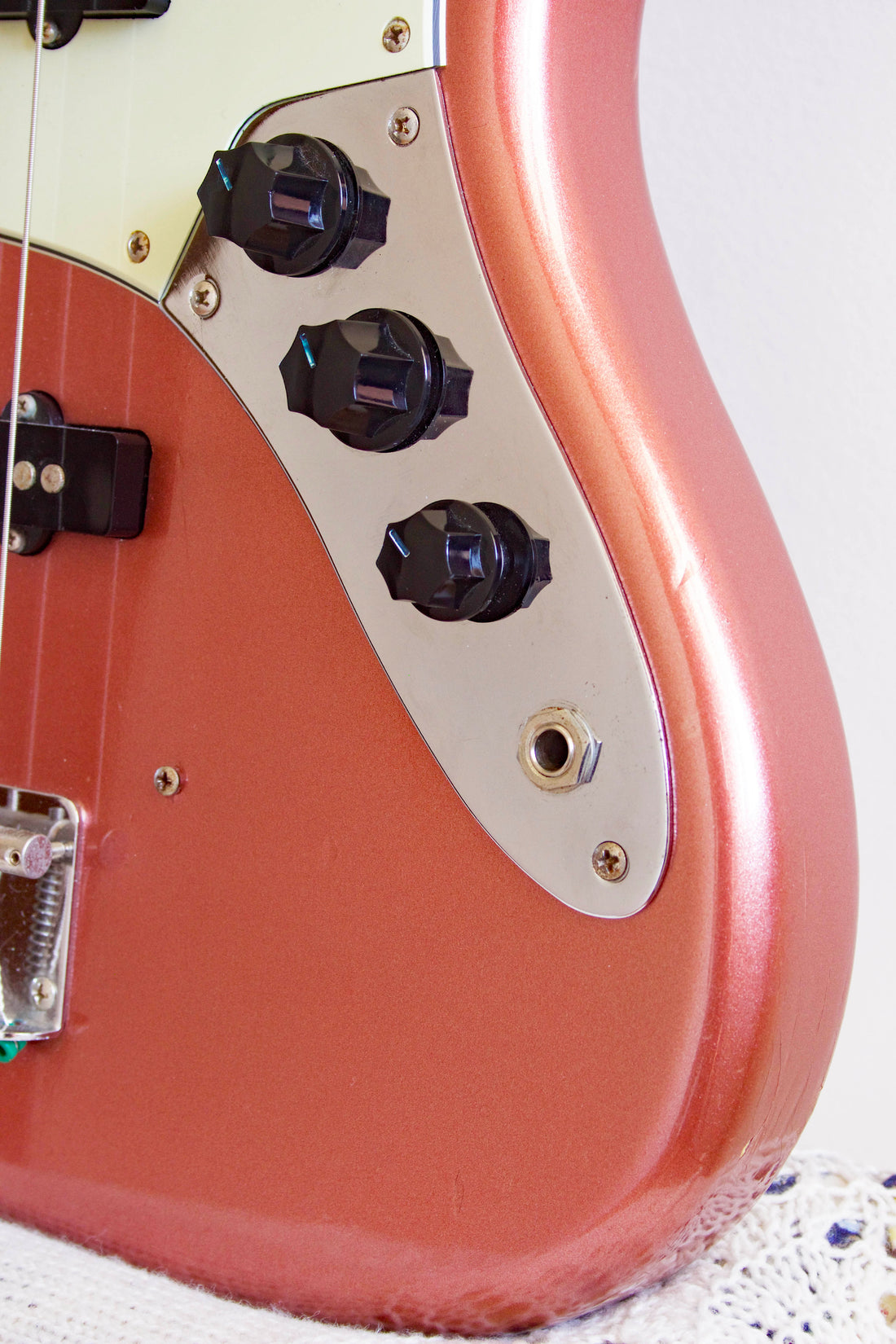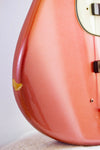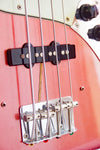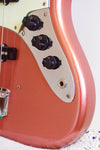 Fender Jazz Bass '62 Reissue, made in Japan 1993/4, burgundy mist metallic. This finish is very rare indeed, as it's a non-catalog option; it was a special order for a customer back in 90s Japan. It's yellowed and mellowed with age, and it's looking absolutely superb; you won't see many anywhere like this! This has the cred to back up it's saucy looks too: it's a brilliant player and sounds excellent. Fujigen-era JBs are increasingly scarce and in demand; this one is a perfect example of why they're so loved: it's really easy to play. The skinny neck and light body mean you're always in control, so you can let your fingers do the talking and carve out a fat, growly, punchy tone that's full of zest and grunt. If you want a classic J with a bit of extra glamour and sass, this could be your ideal companion.
Model: Fender Jazz Bass, '62 reissue (JB62-58)
Made: Japan, 1993/4 (serial N086861, MIJ)
Finish: burgundy mist metallic, 3-ply mint guard
Body: basswood
Weight: 3.9kg approx
Neck: maple with rosewood board, dot inlays
Mods: finger rest added
Pickups: Fender Japan JB Singles
Case: none
Cosmetic condition notes: Minor finish wear. There's a chip about the size of a 5c coin on the top edge in the contour area as pictured, as well as some minor chips, dents and scratches in the 'buckle rash' area. The front is fairly clean, just some extra holes from a since-removed bridge cover, some blue pen on the knob lines and the occasional dimple. Overall: good condition (7/10).

Playing condition notes: Action is low, neck is straight, intonation is good. Frets have minor wear, 7/10 for life left. All electrics tested and working properly. Set up with fresh 45/105s. Tasty stuff.