(SOLD) Fender Jazz Bass '62 Reissue Satin Candy Apple Red 1997-00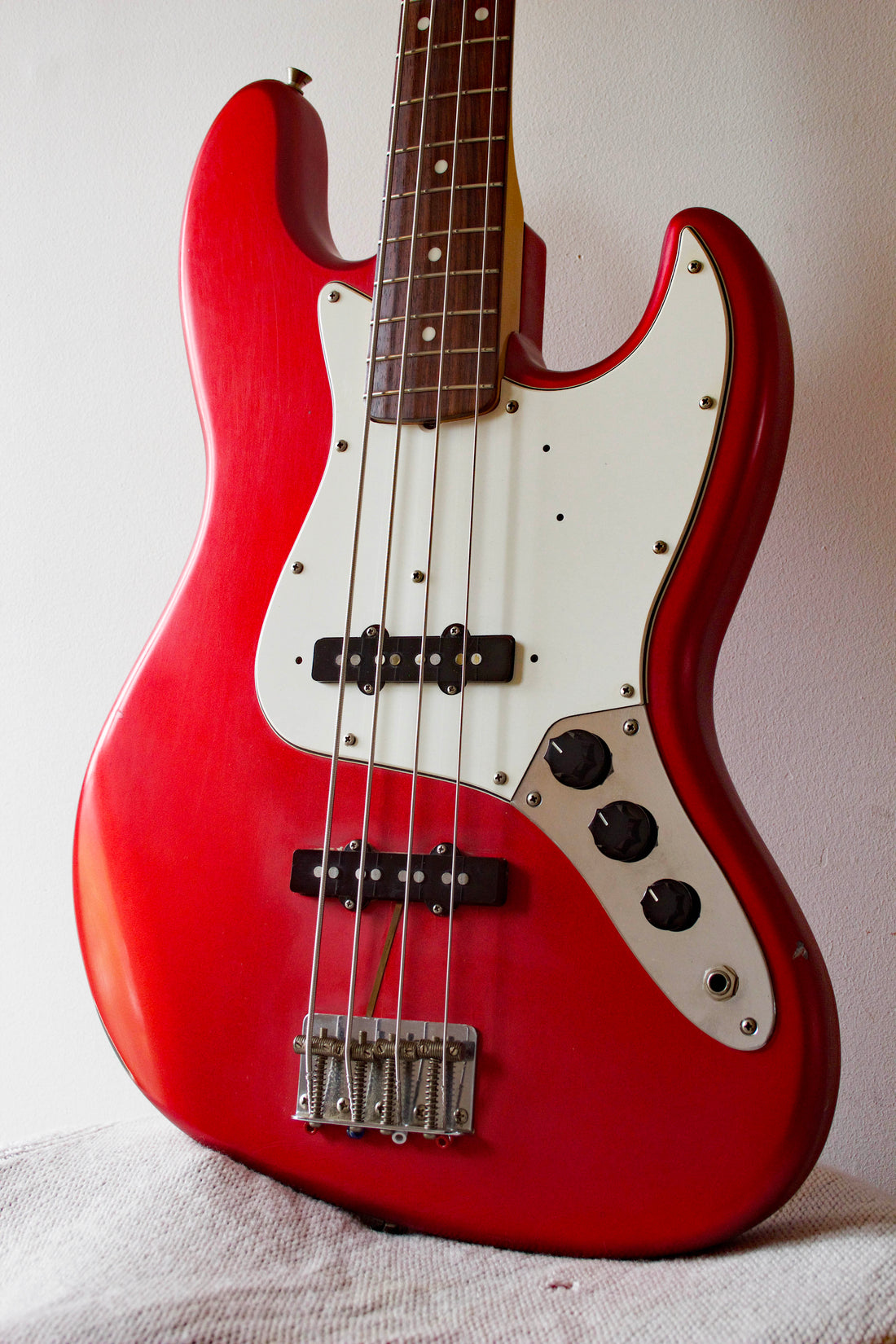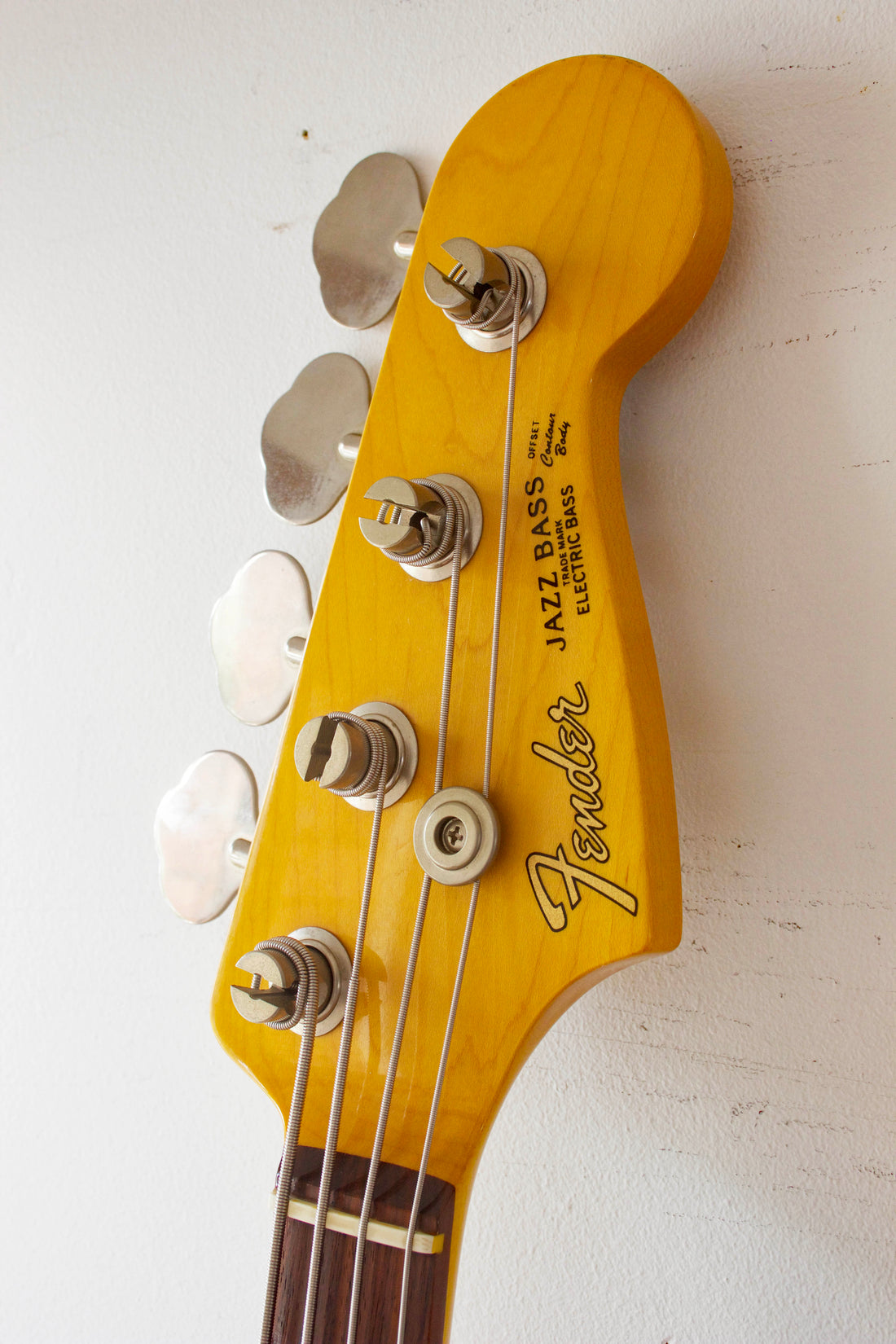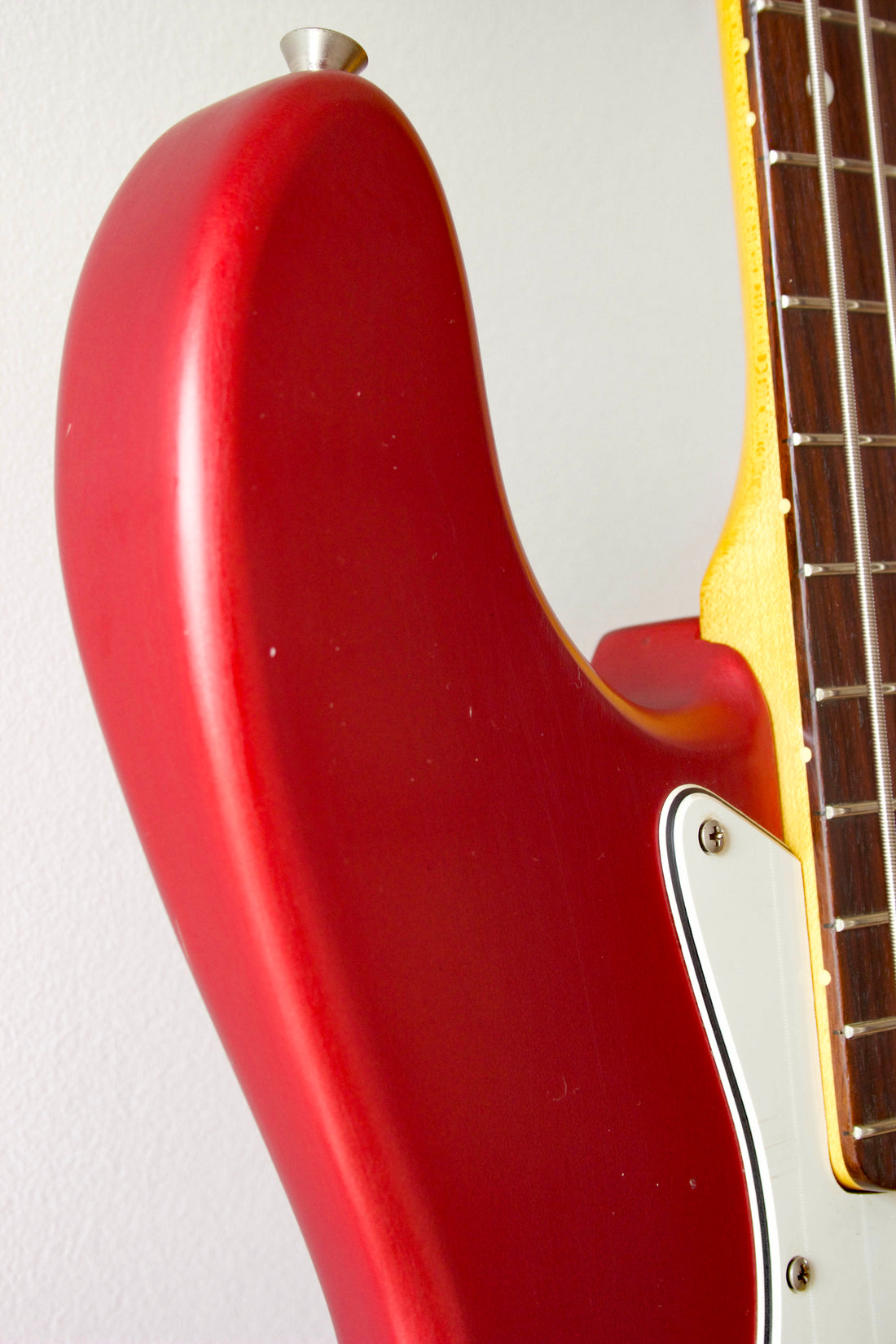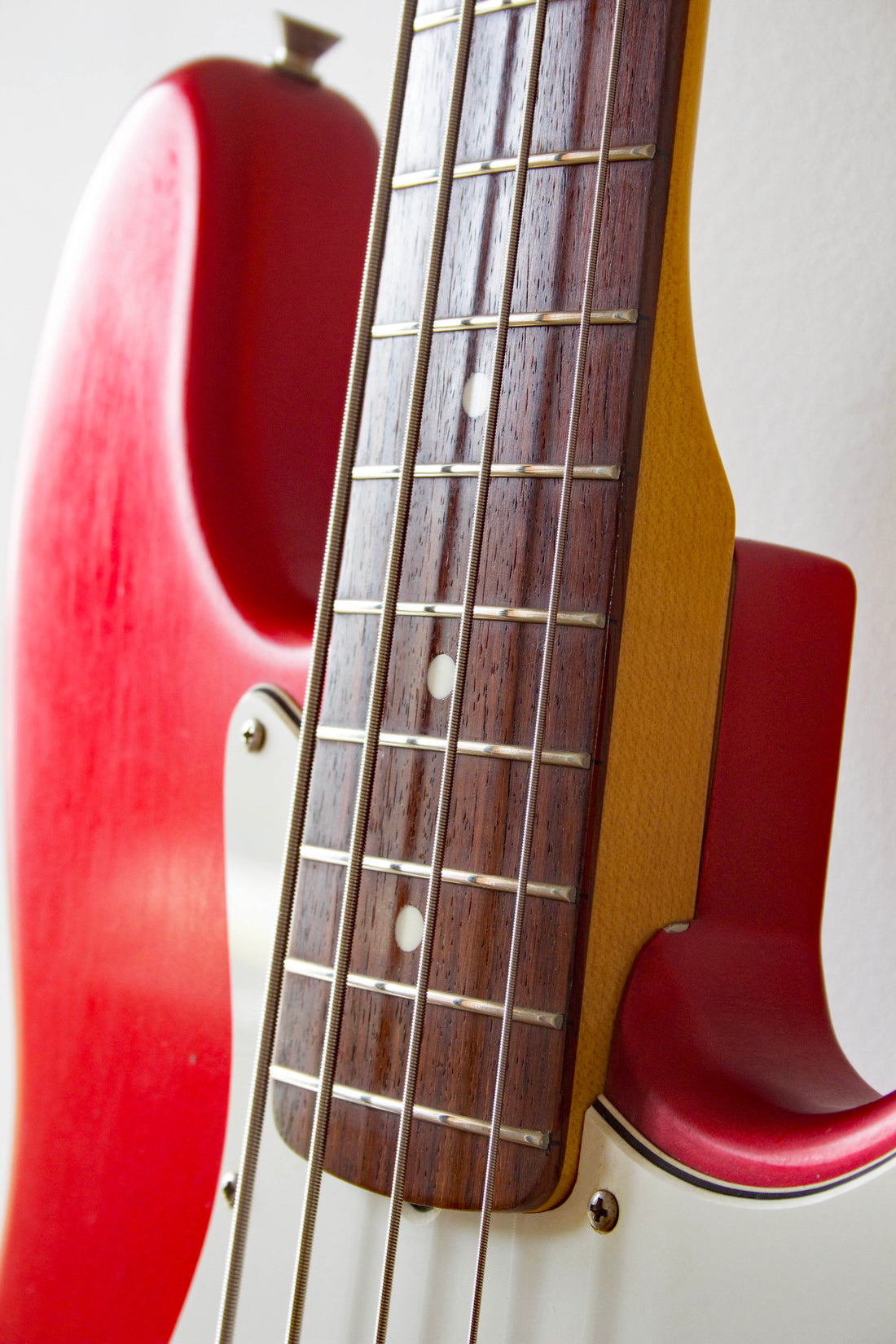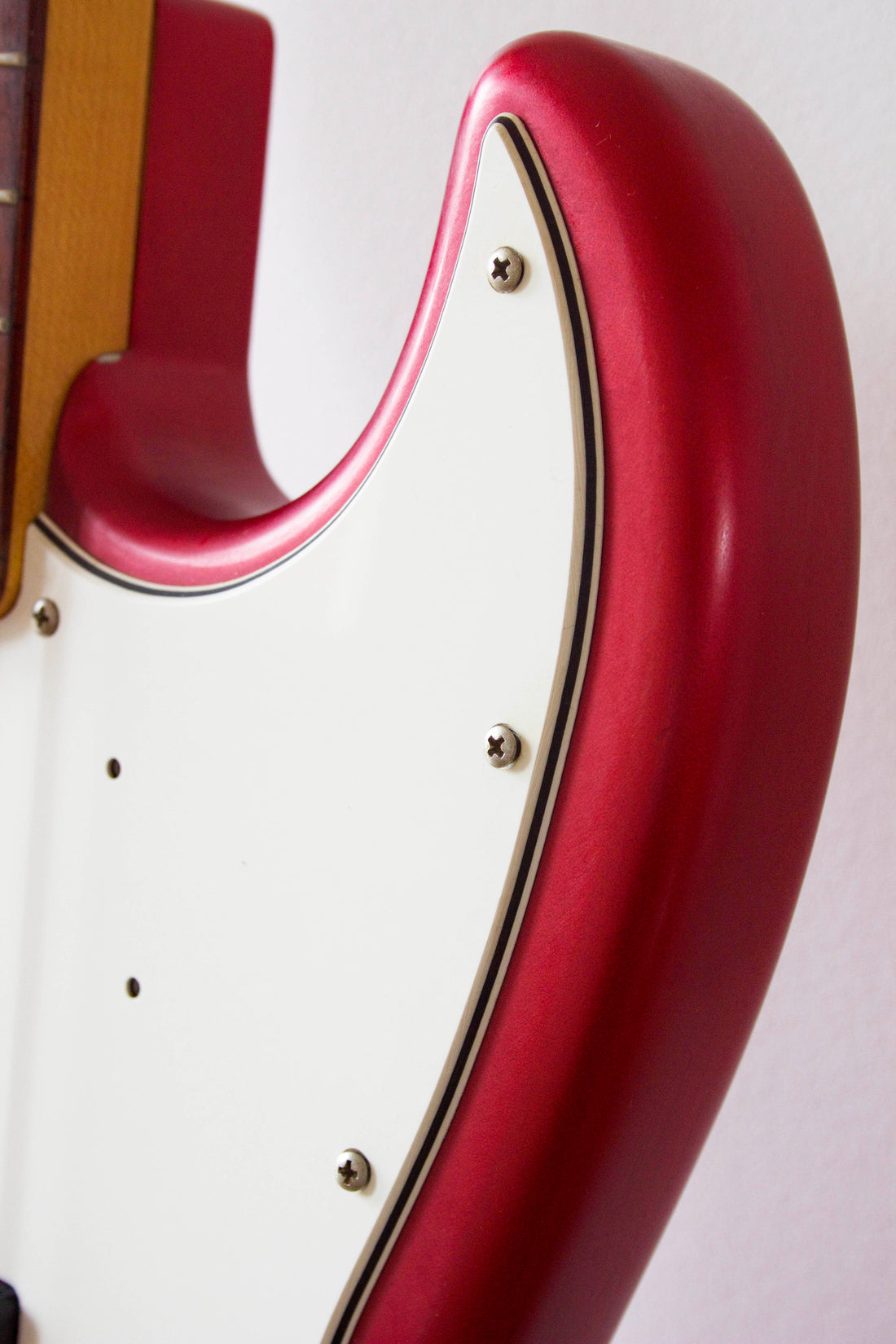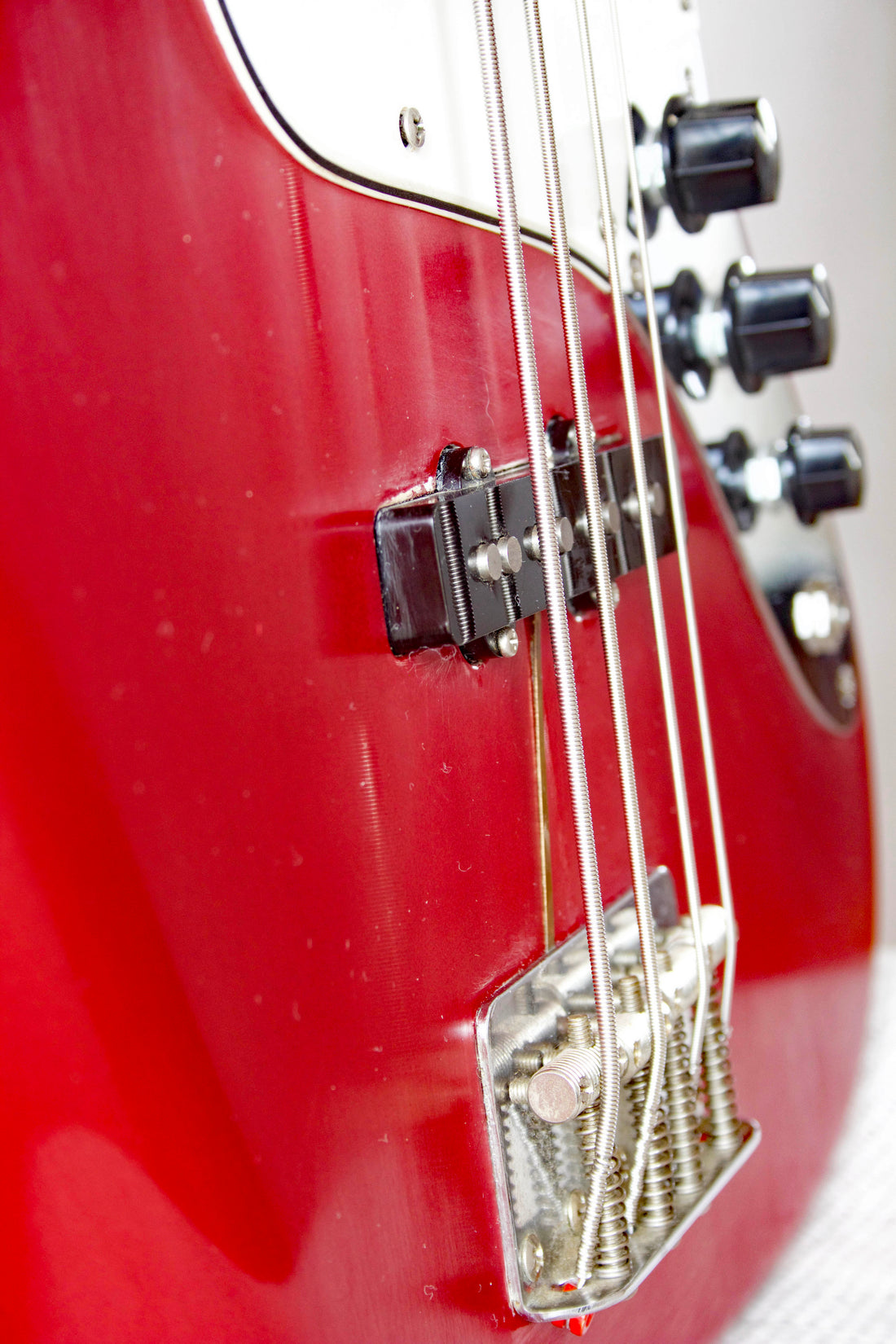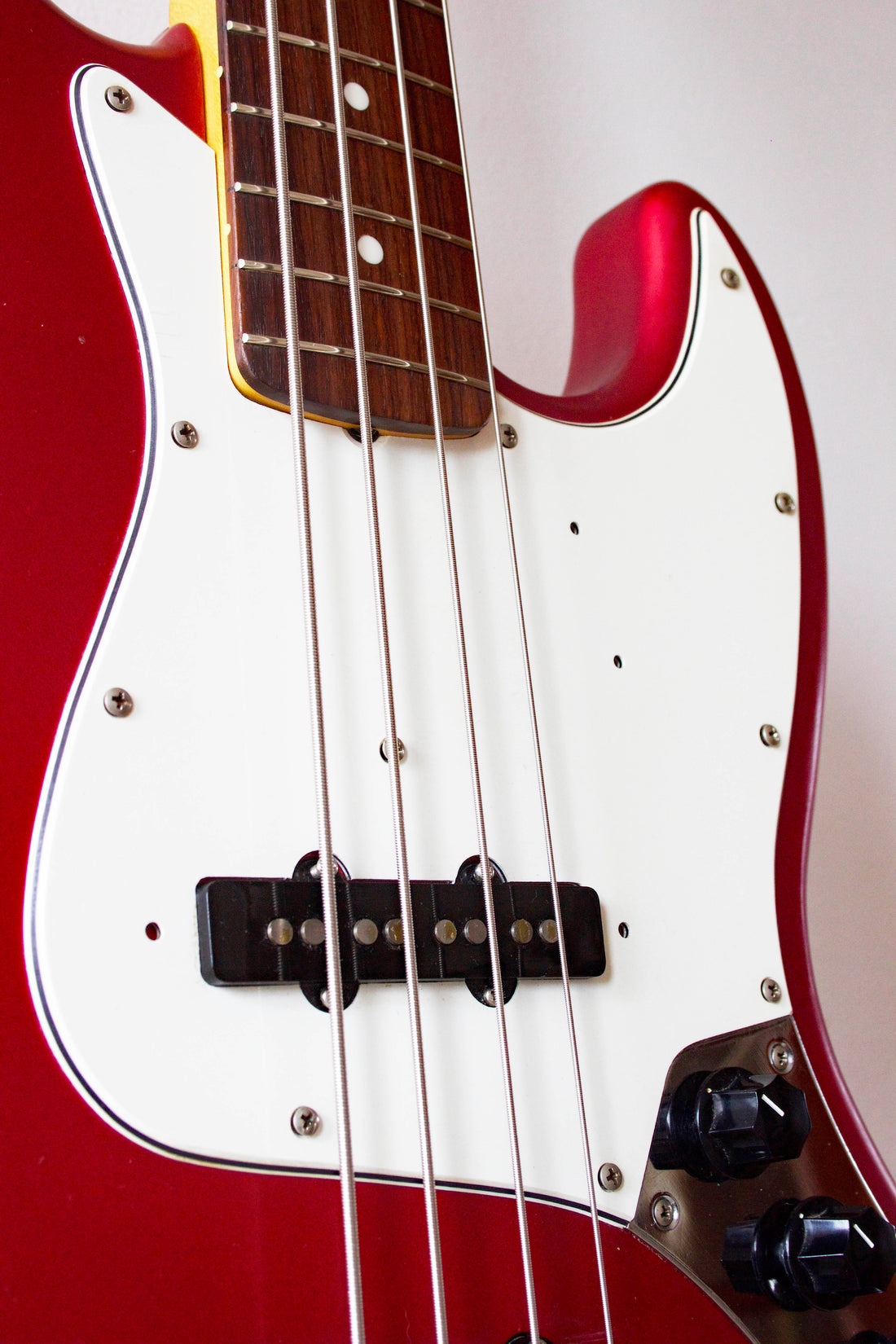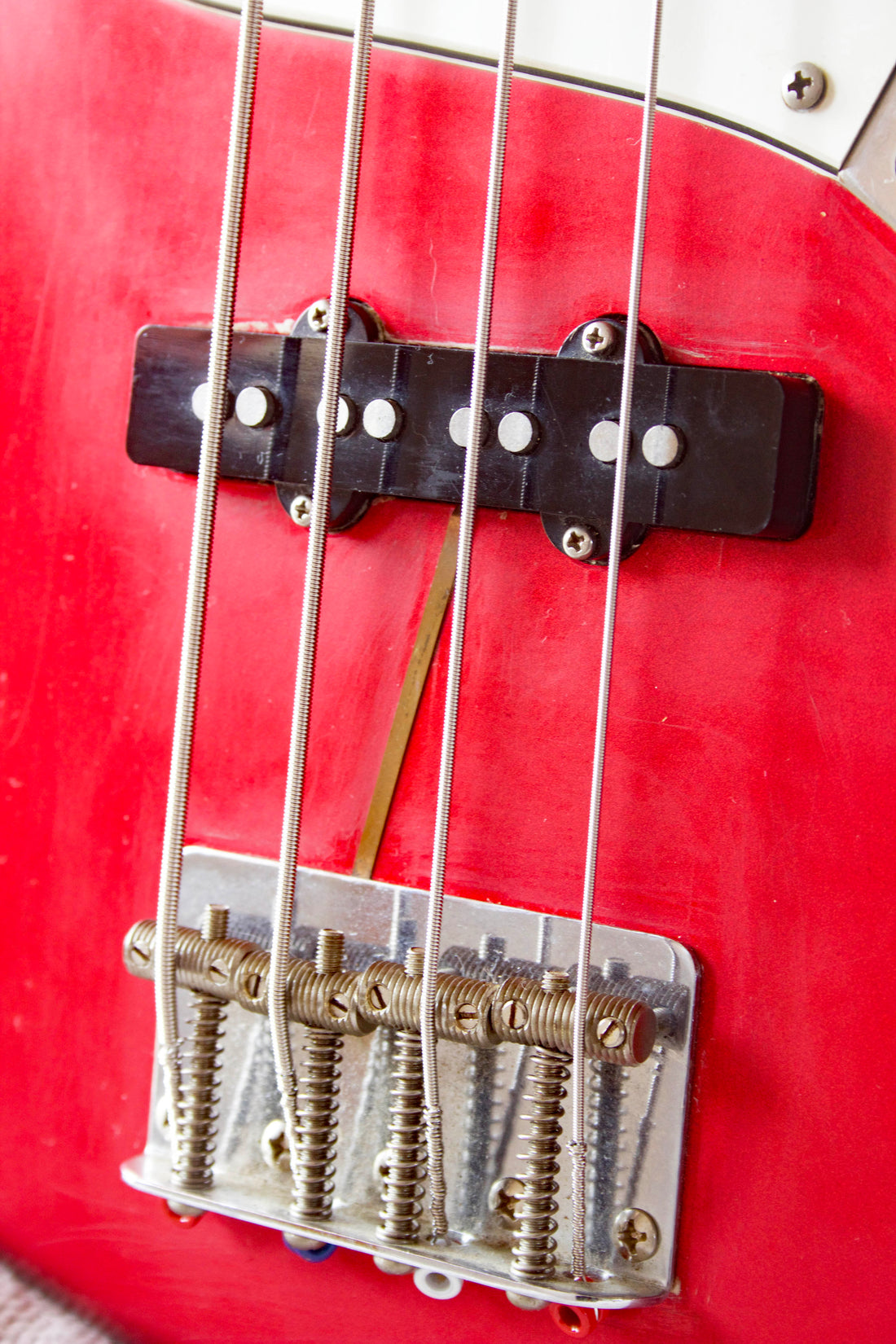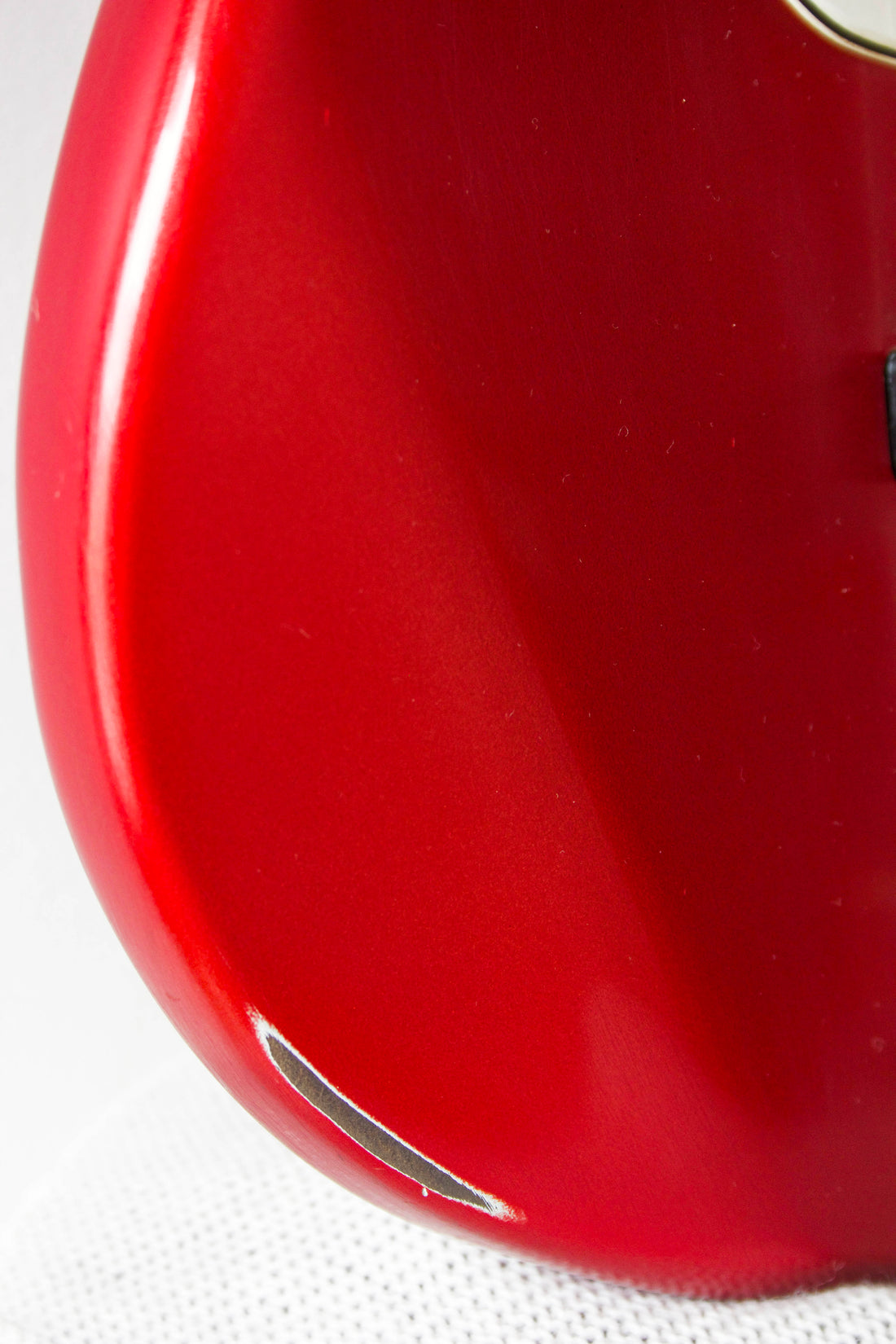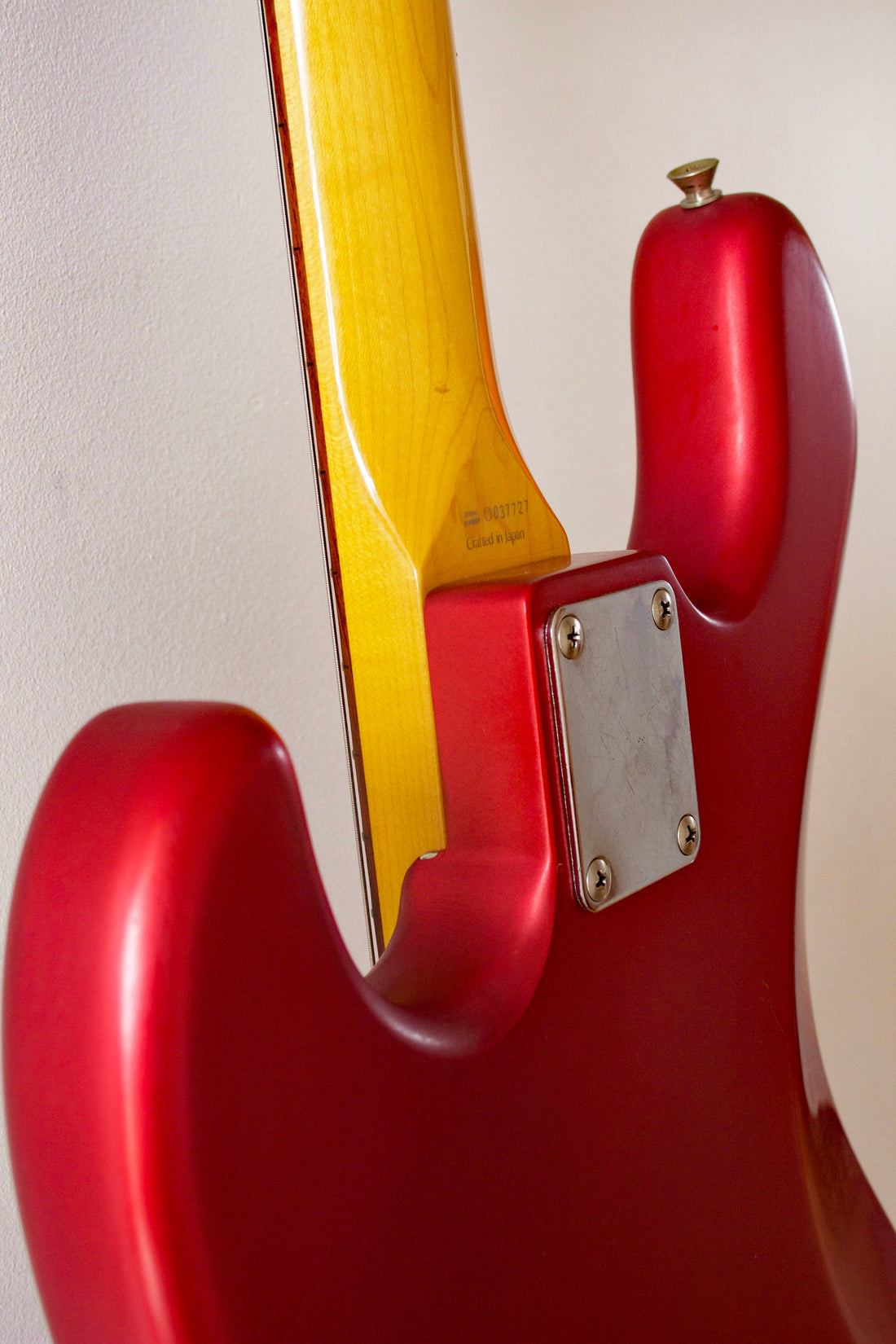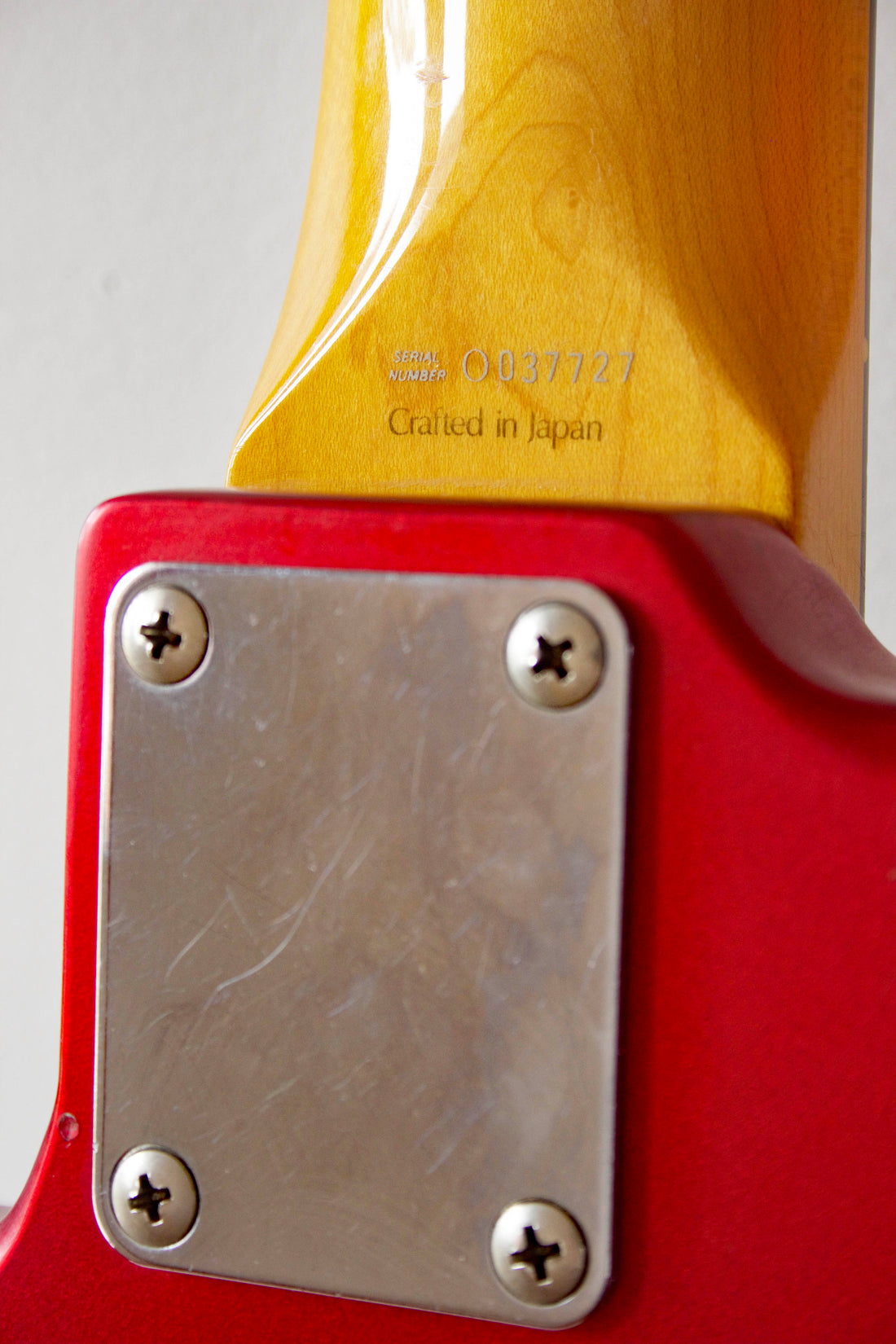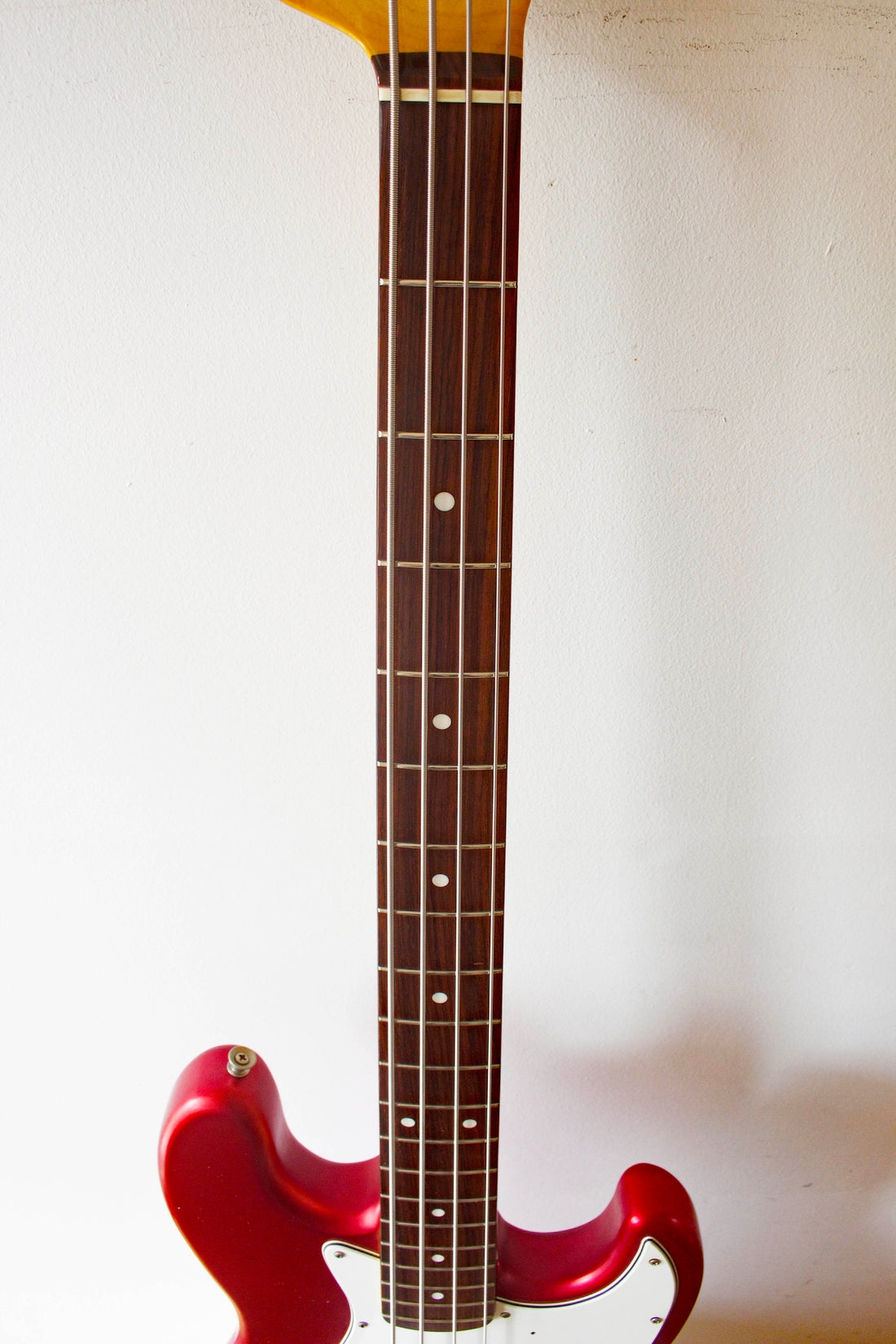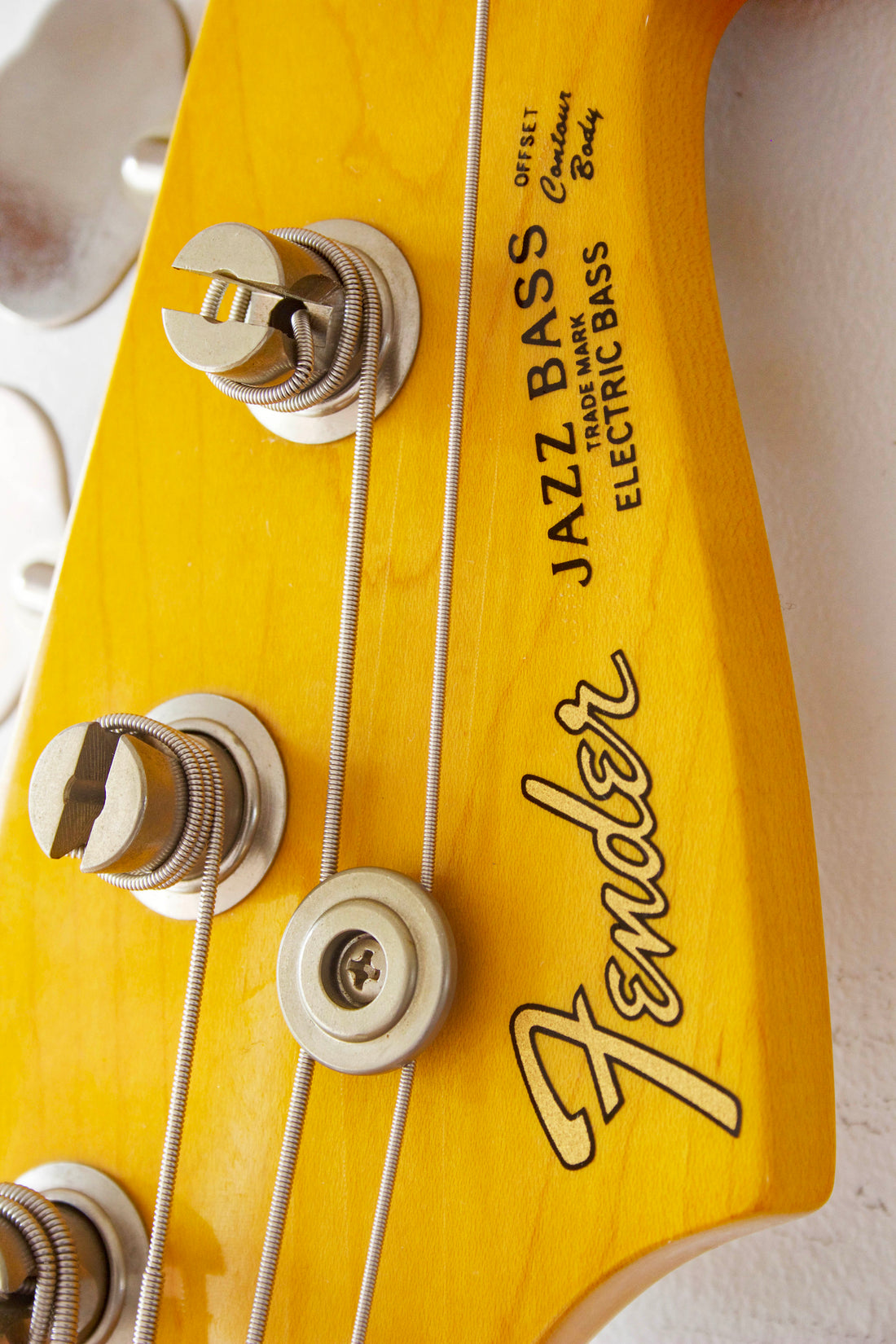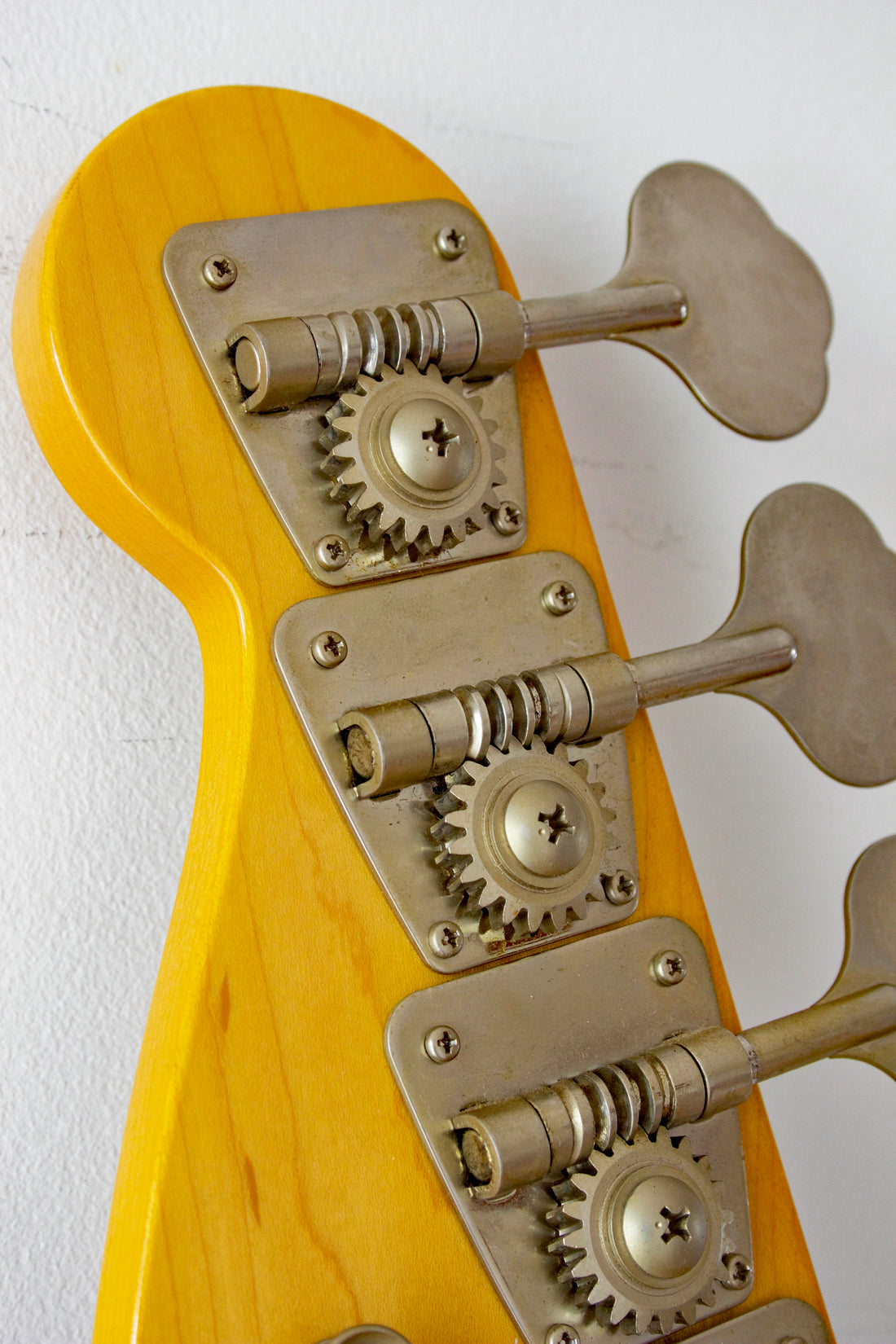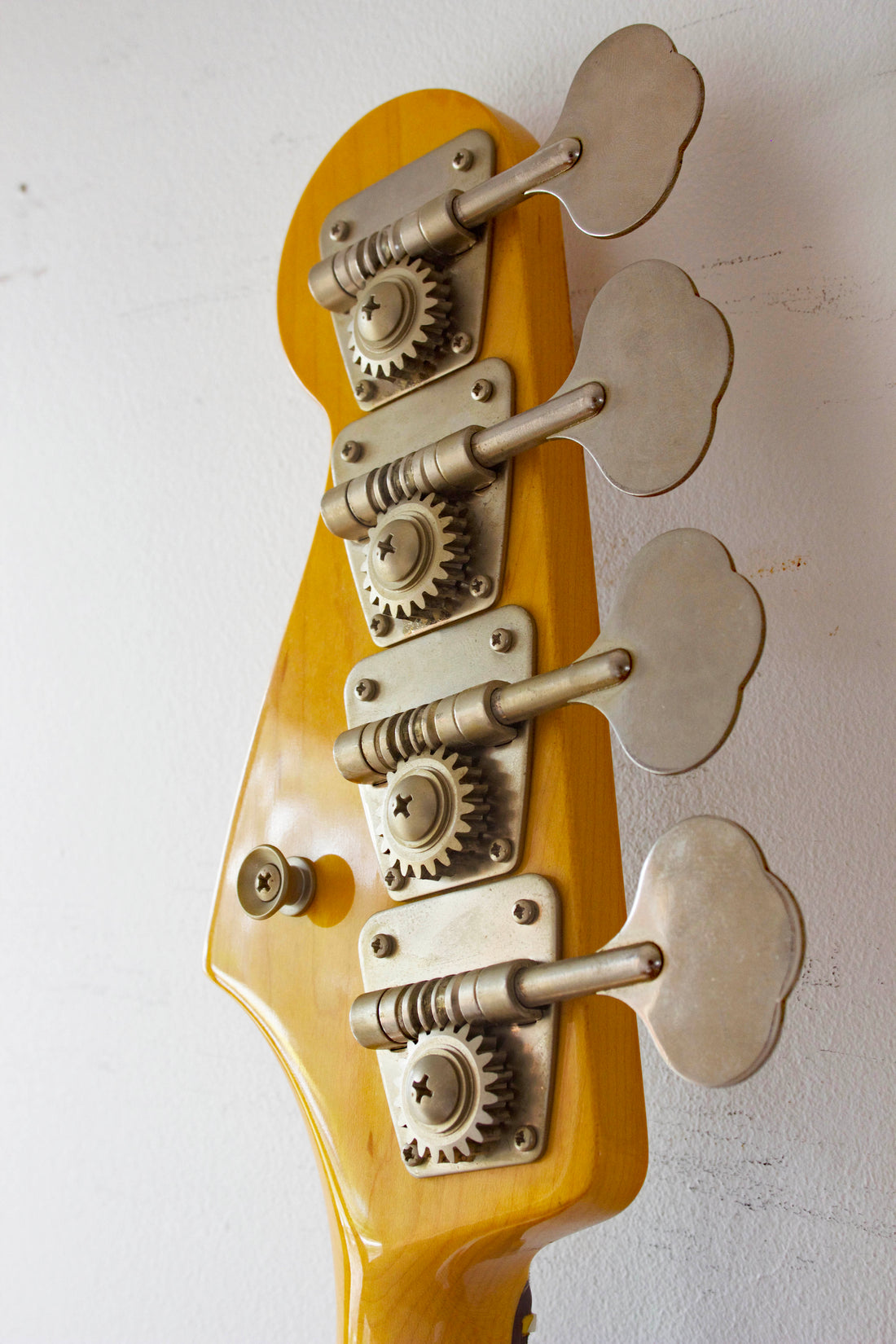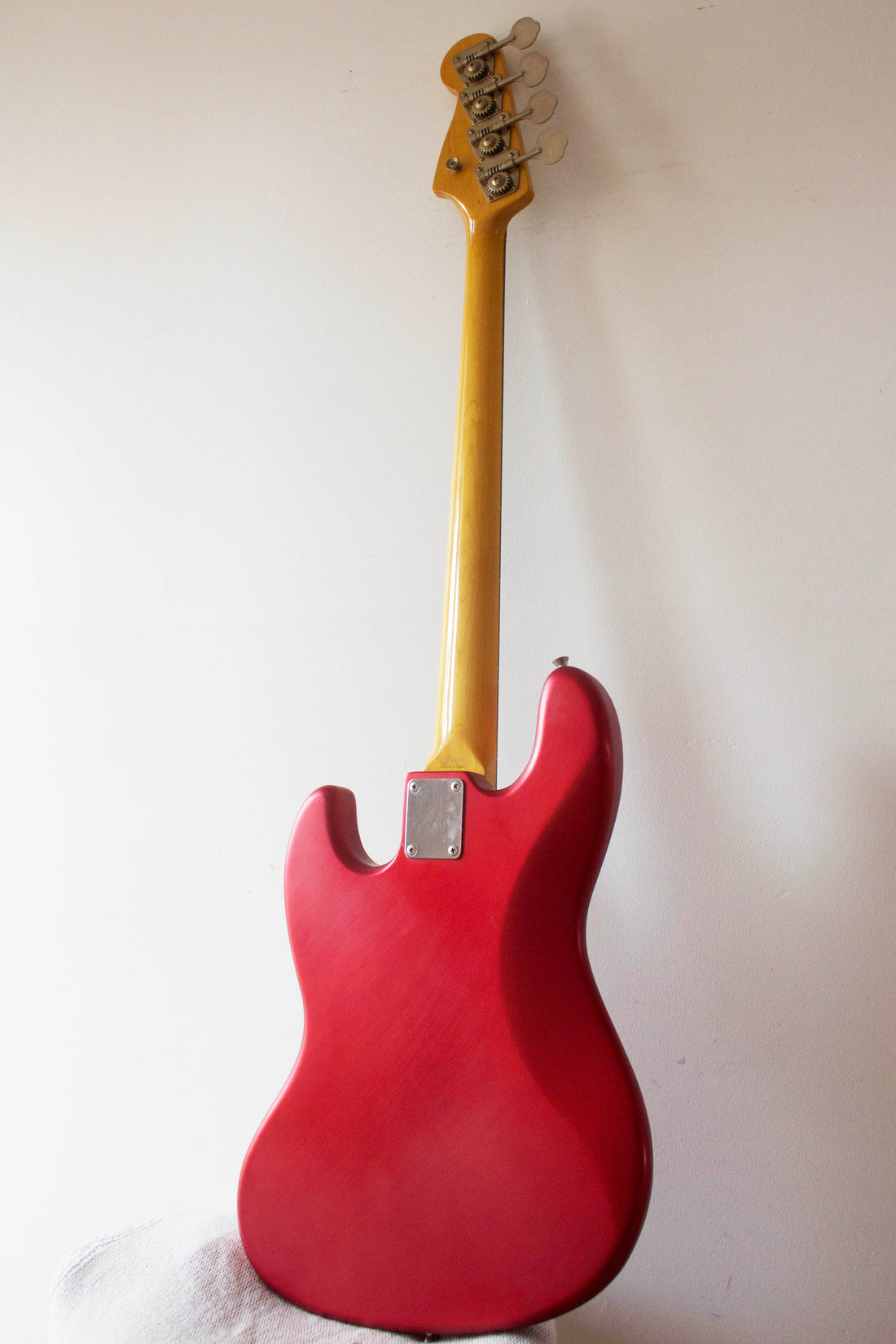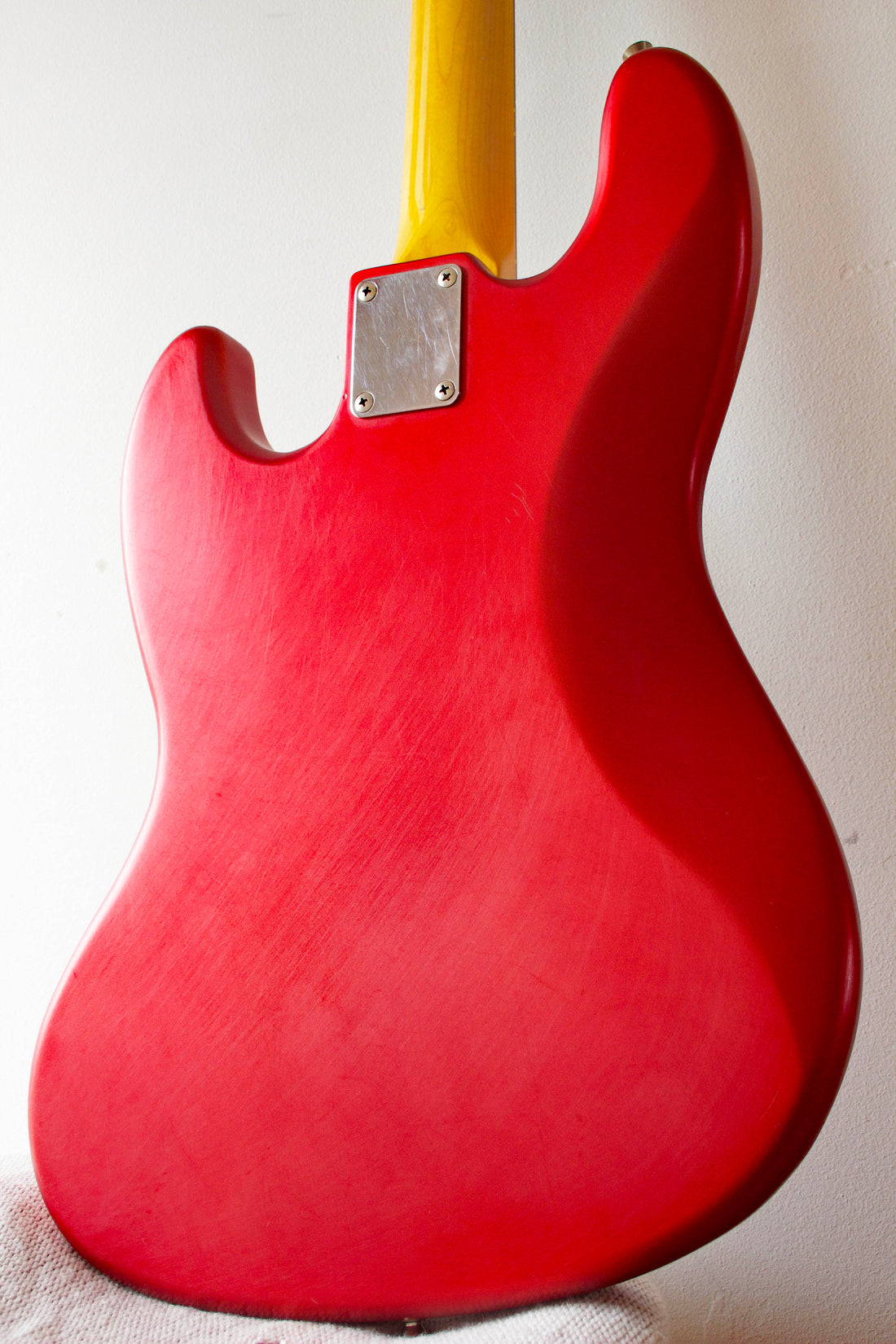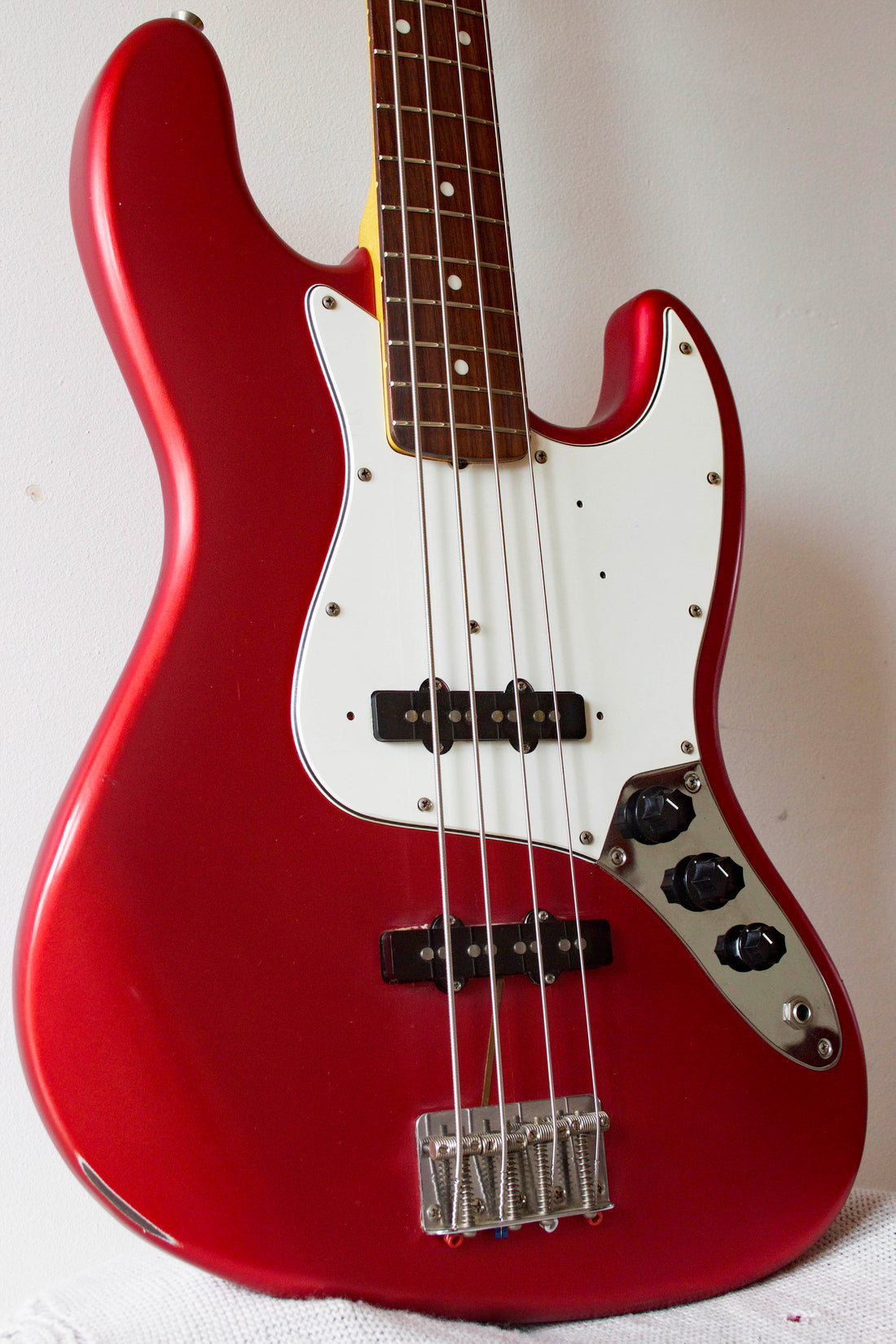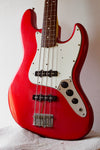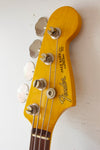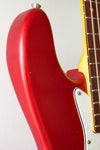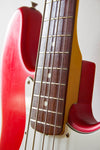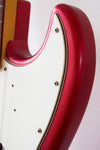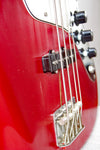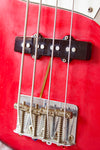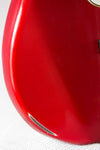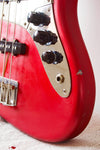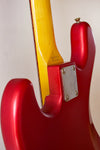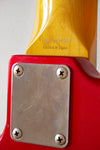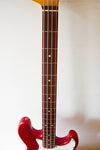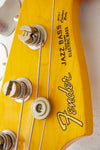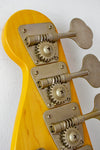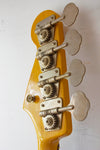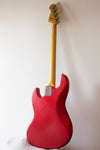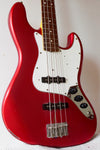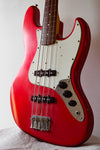 Fender Jazz Bass '62 Reissue, crafted in Japan 97-00, satin candy apple red. Now, here's a mystery: is this a factory satin finish, or has it been re-finished to some extent? Going on how the finish looks, here's what we think: the original gloss poly has been sanded off, a new sealer coat of satin has been applied, which has since worn to gloss back in the high contact areas. However it ended up looking like this, this is certain: it looks superb... the different texture lends a unique spin to the classic CAR-finish. Aside from that, this brings the goods: alder body, vintage-correct spiral saddle bridge, Fender USA pickups... these high-end Js are really nicely appointed. The slim 60s neck is quick and reassuring and features a really beautifully figured rosewood board; this feels amazing and really brings the famous J-playability. This is a really nice Jazz Bass!
Model: Fender Jazz Bass, '62 reissue (JB62-75US)
Made: Japan, 1997-2000 (serial O037727)
Finish: ocean turquoise metallic, 3-ply mint guard
Body: alder
Weight: 4.1kg approx
Neck: maple with rosewood board, dot inlays
Mods: none
Pickups: Fender USA Vintage JB
Case: none
Cosmetic condition notes: Minor finish wear. As notes above, it's likely that the outer coat on this has likely been stripped and refinished in satin, although it may have been a factory special order. There's some rub-wear in the high-contact areas, like the contour area on the top, above the strings, and on the back in the 'buckle rash' zone. There's a small chip near the input jack and a couple near the body-contour area. Overall: very good condition (8/10).

Playing condition notes: Action is low, neck is straight, intonation is good. Frets have minor wear but heaps of life left, 8/10. All electrics tested and working properly. Set up with fresh 45/105s. Sweet!