(SOLD) Fender Jazz Bass '75 Reissue Black 2007-10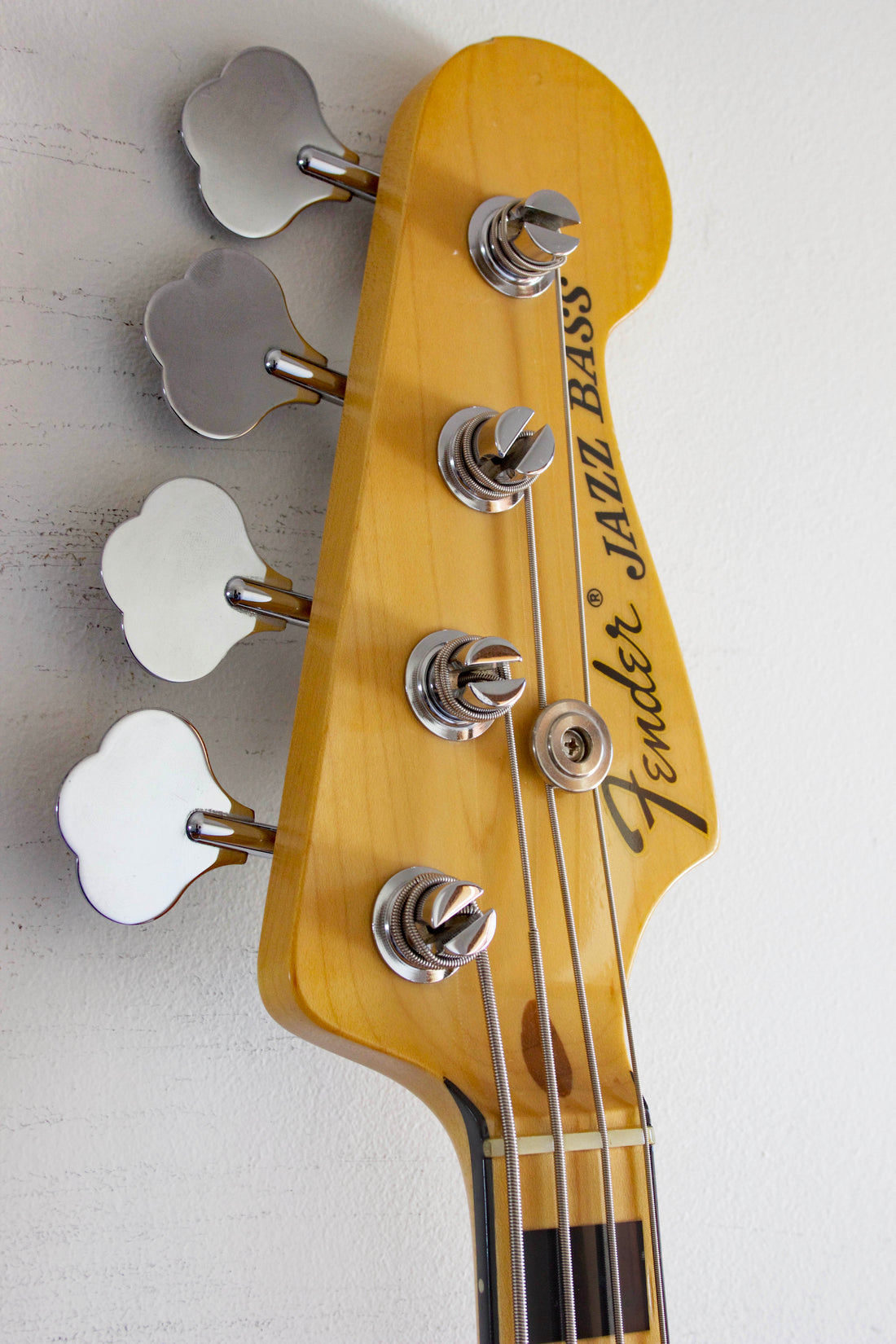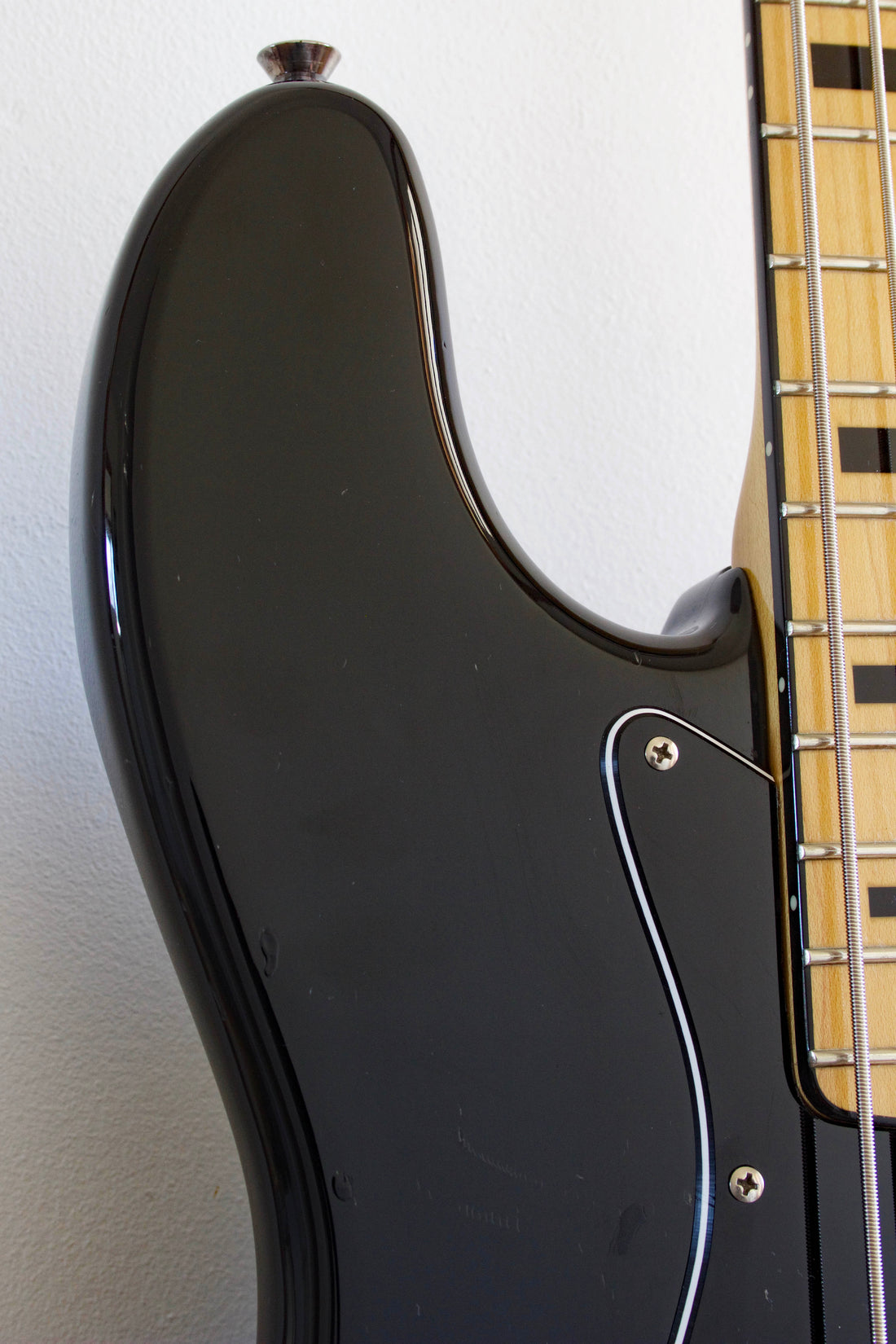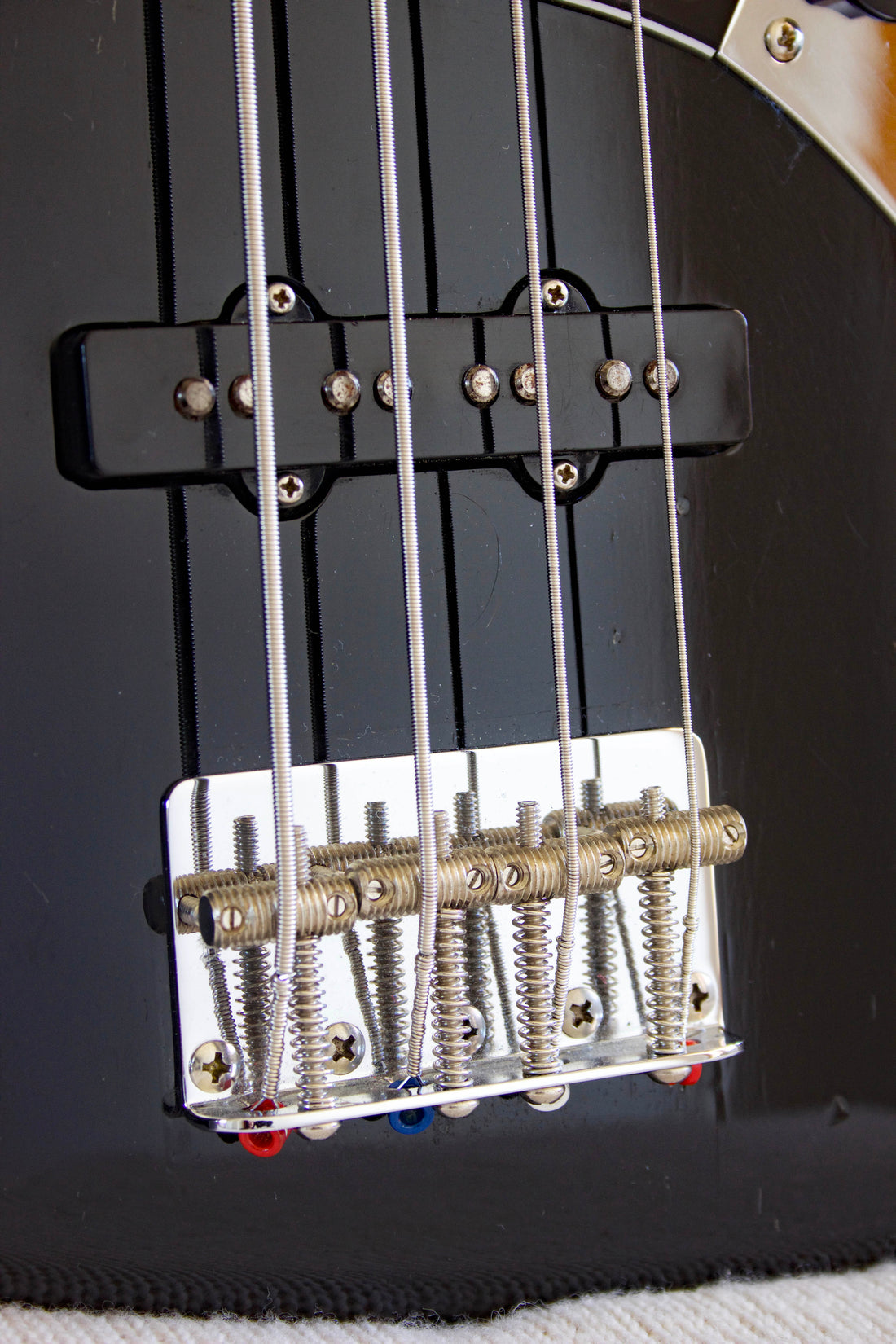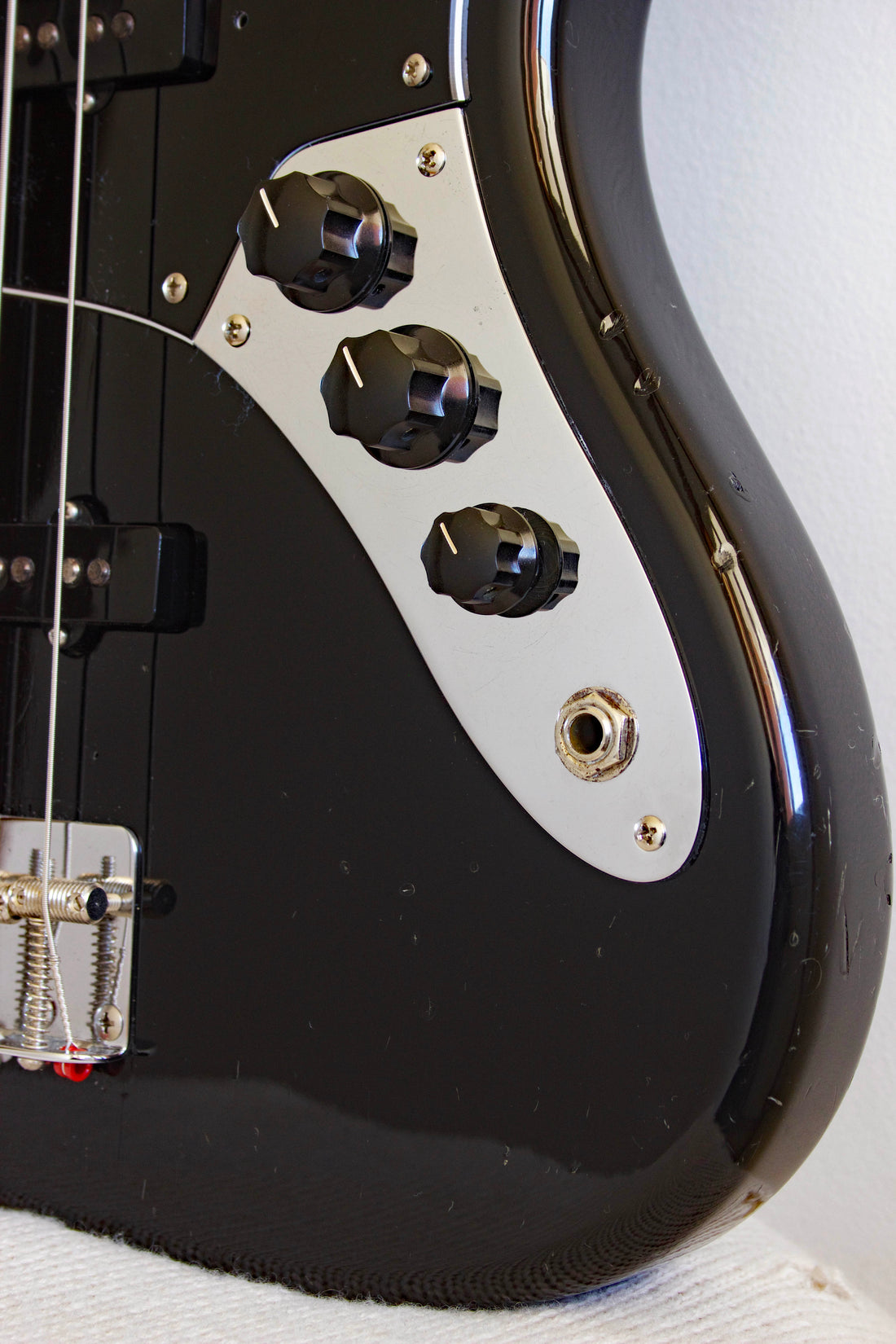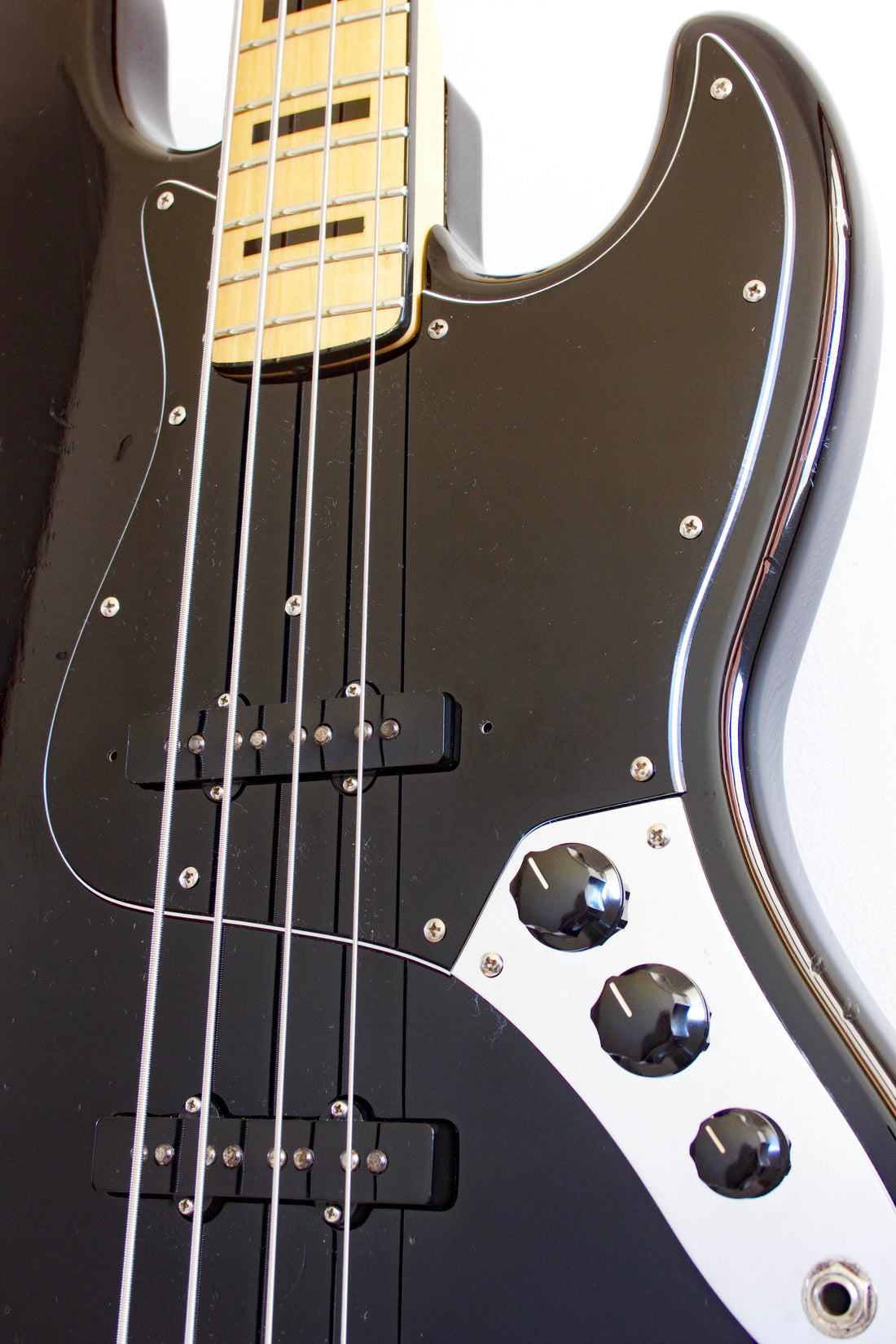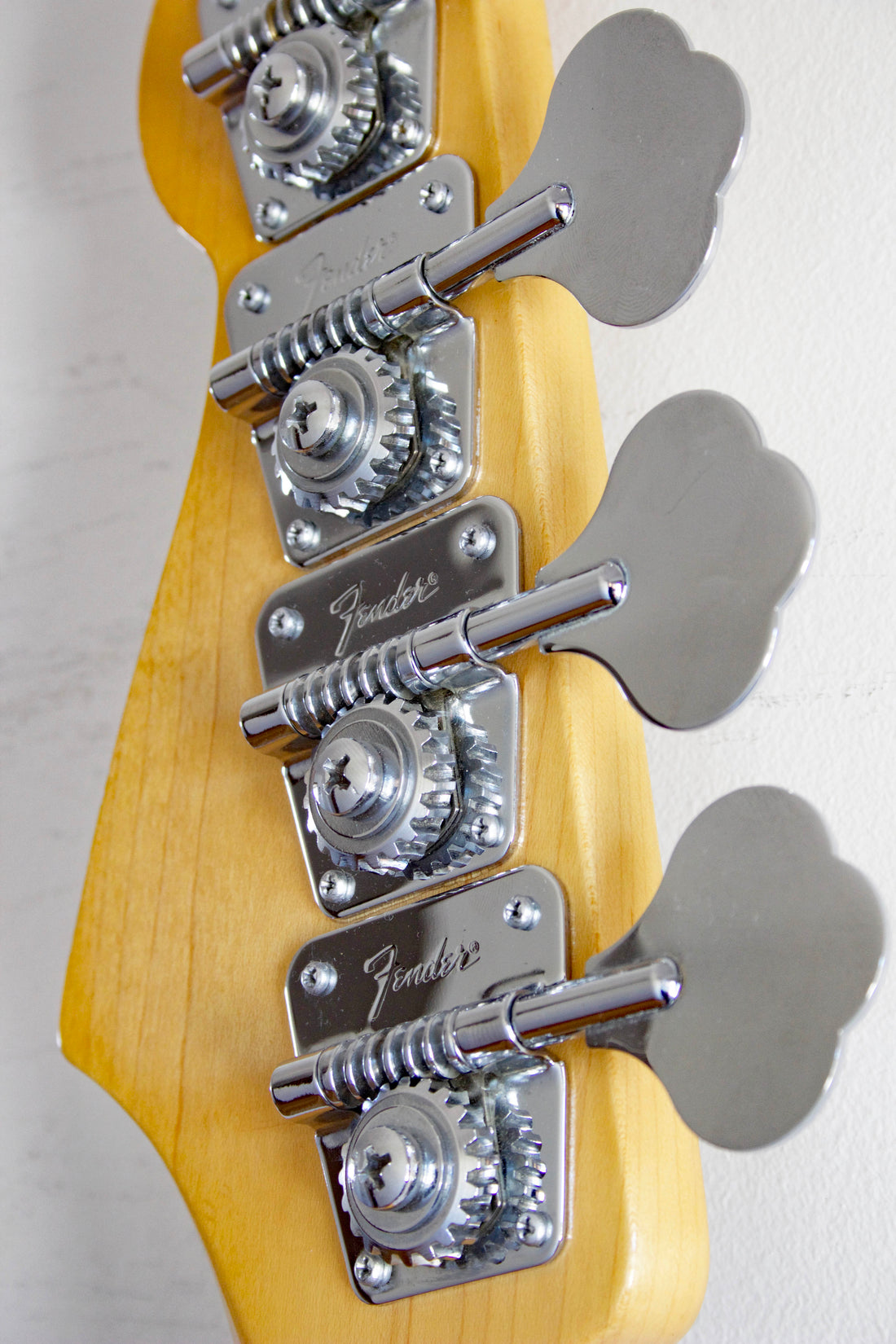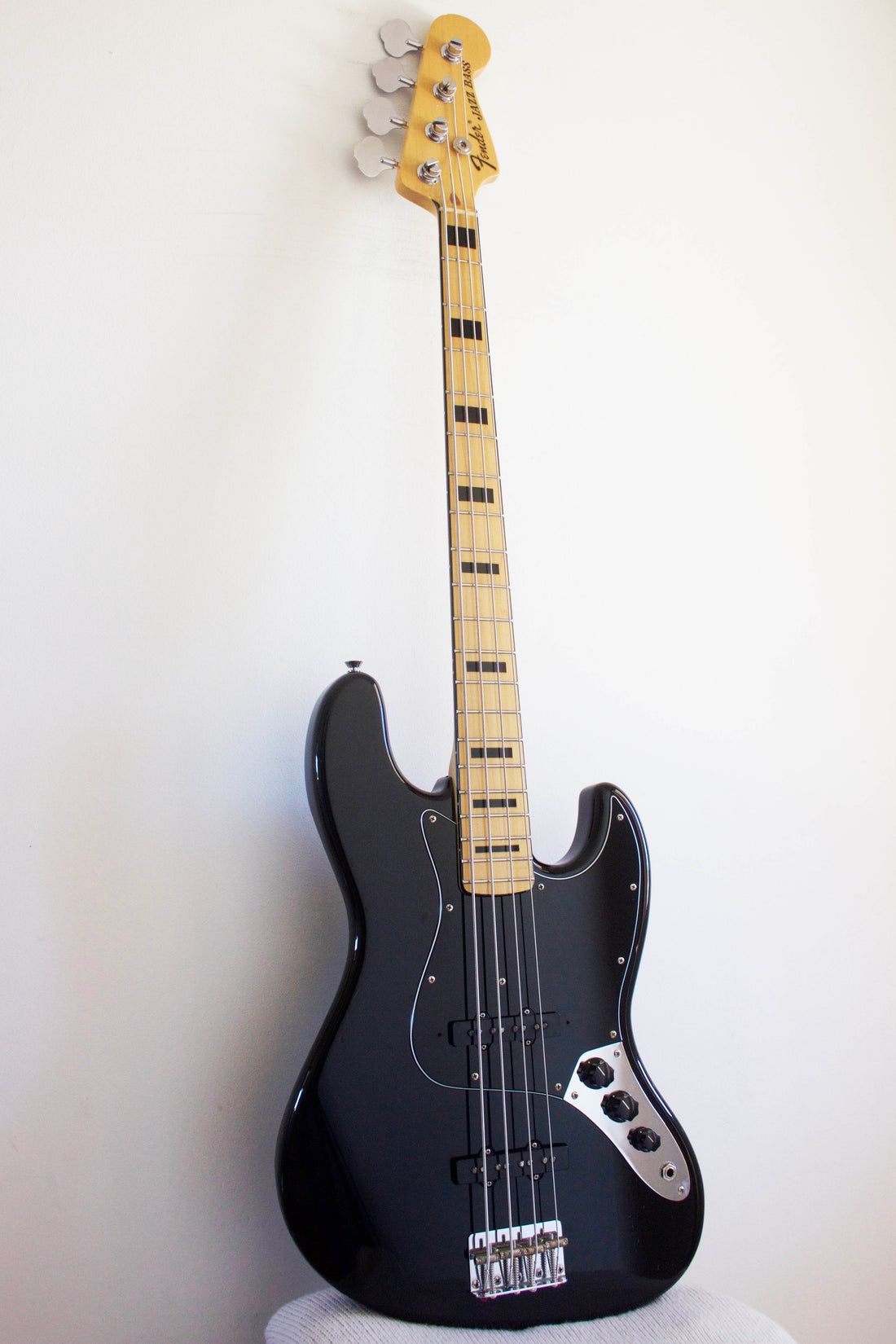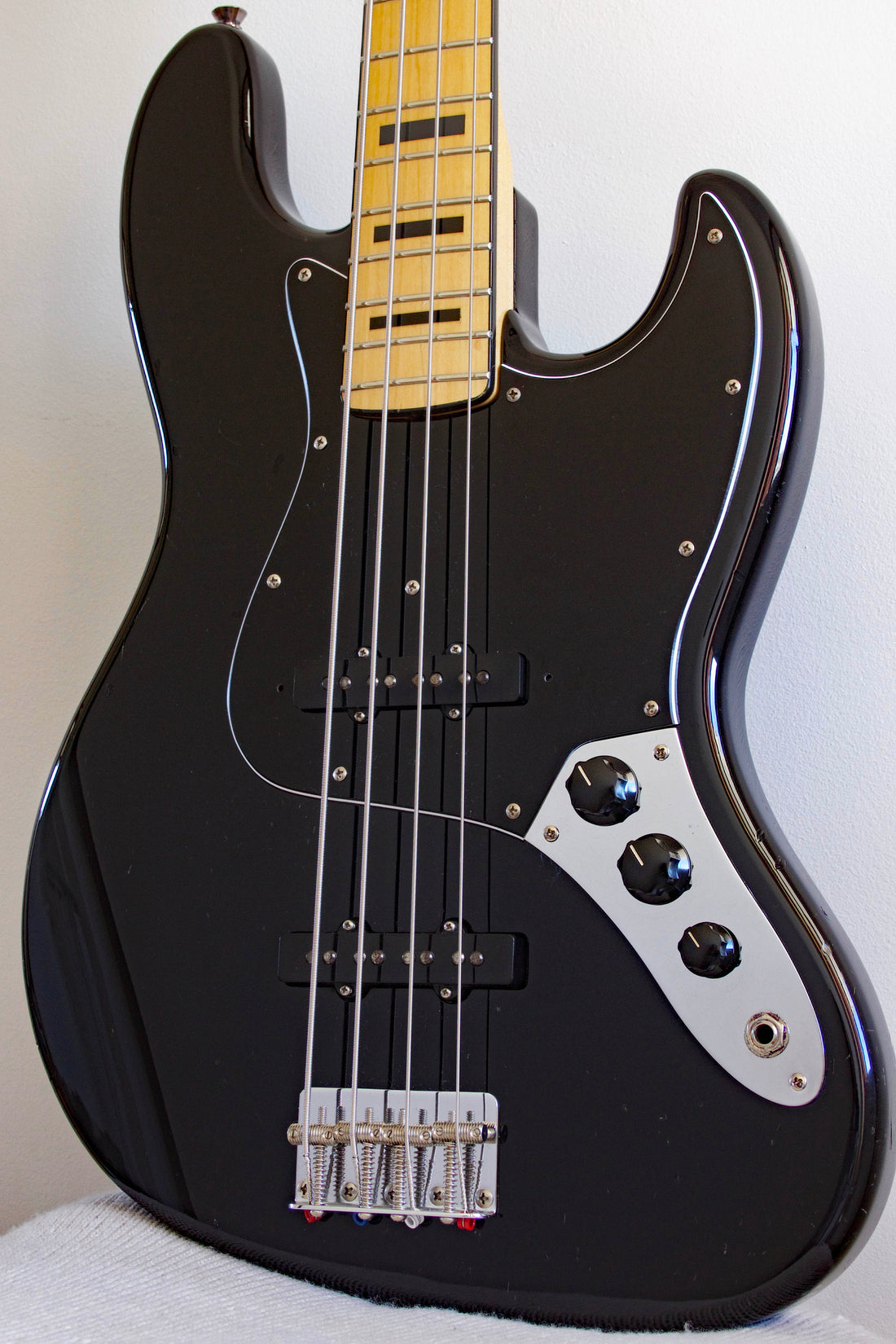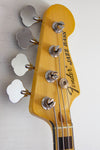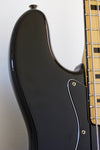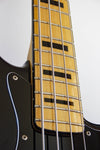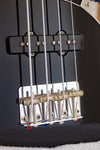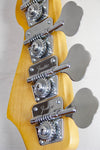 Fender '75 style Jazz Bass, made in Japan 2007-10, gloss black. This looks a lot like the Geddy Lee signature model; the only real difference is the spiral saddle bridge instead of the Geddy-preferred Badass bridge. Holy crap it's cool! The black-on-black and maple board is super sleek, and the bound board and blocks really add sass. The neck is slim and perfectly quick; it's a delight in the hands. The tone is perfect-J: heaps of growl, body and cut with plenty of low-end-thump to keep it all together... the alder body and US pickups really deliver. This really looks a million bucks and has all the mojo to back it up: it's a proper babe!
Model: Fender Jazz Bass, '75 Reissue (JB75-US)
Made: Japan 2007-10 (serial T057353)
Finish: black, 3-ply black guard
Body: alder
Neck: maple with maple board, black block inlays
Mods: none
Weight: 4.2kg
Pickups: Fender USA J-bass Vintage single coils
Case: very basic gig bag
Cosmetic condition notes: light finish wear. There's a bunch of minor marks around the front of the body and a lot of 'buckle rash' on the back. There's a significant chip on the body contour area, but it's been tidily painted over and isn't especially noticeable. Chrome is in good shape. Overall: good condition (7.5/10)

Playing condition notes: Action is very low, neck is straight, intonation is good, truss rod works. All electronics tested and working properly. Minor fretwear only, heaps of life left (8/10). Set up with fresh 45/105s. Killer!