(SOLD) Fender Strat Plus Bahama Green 1987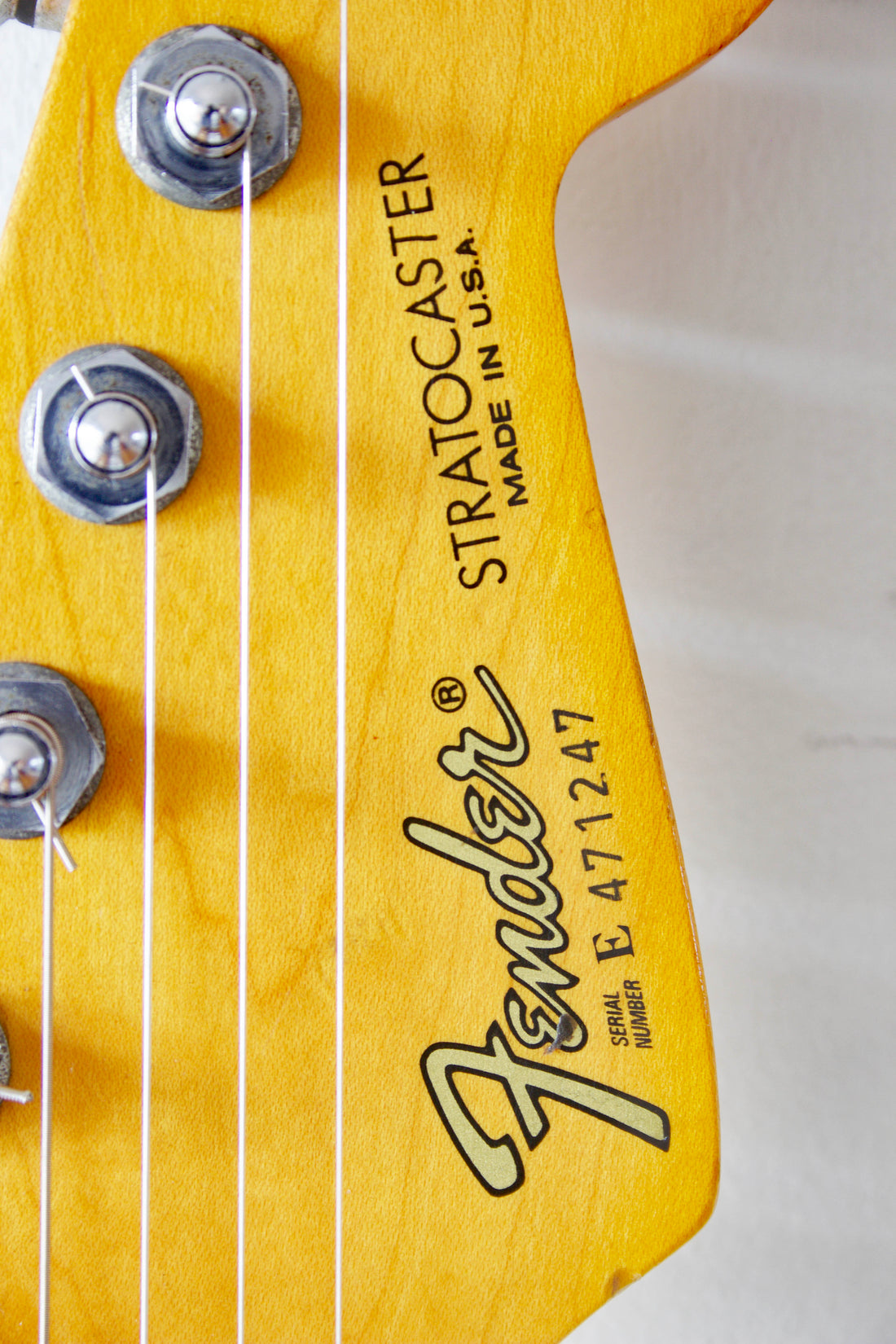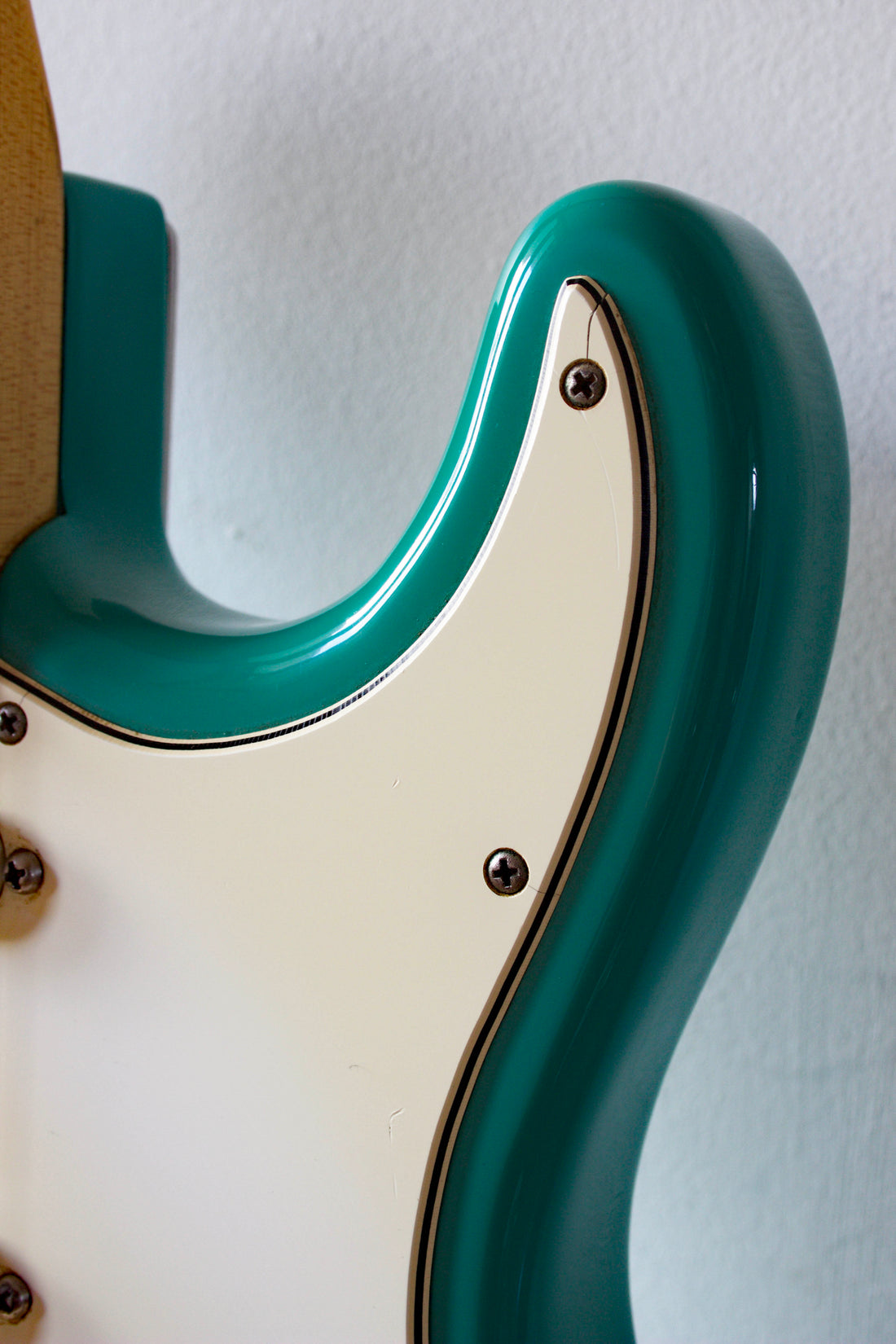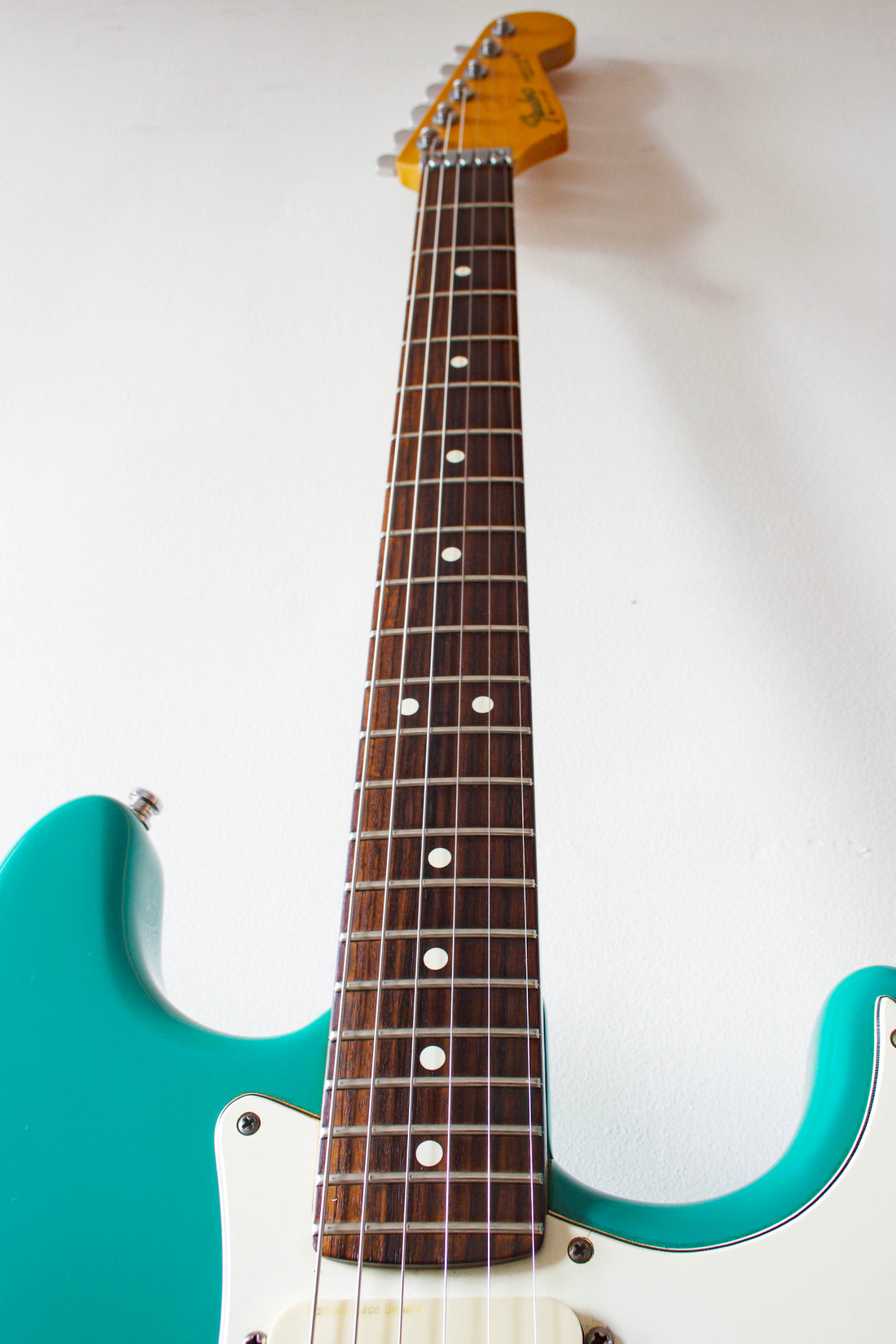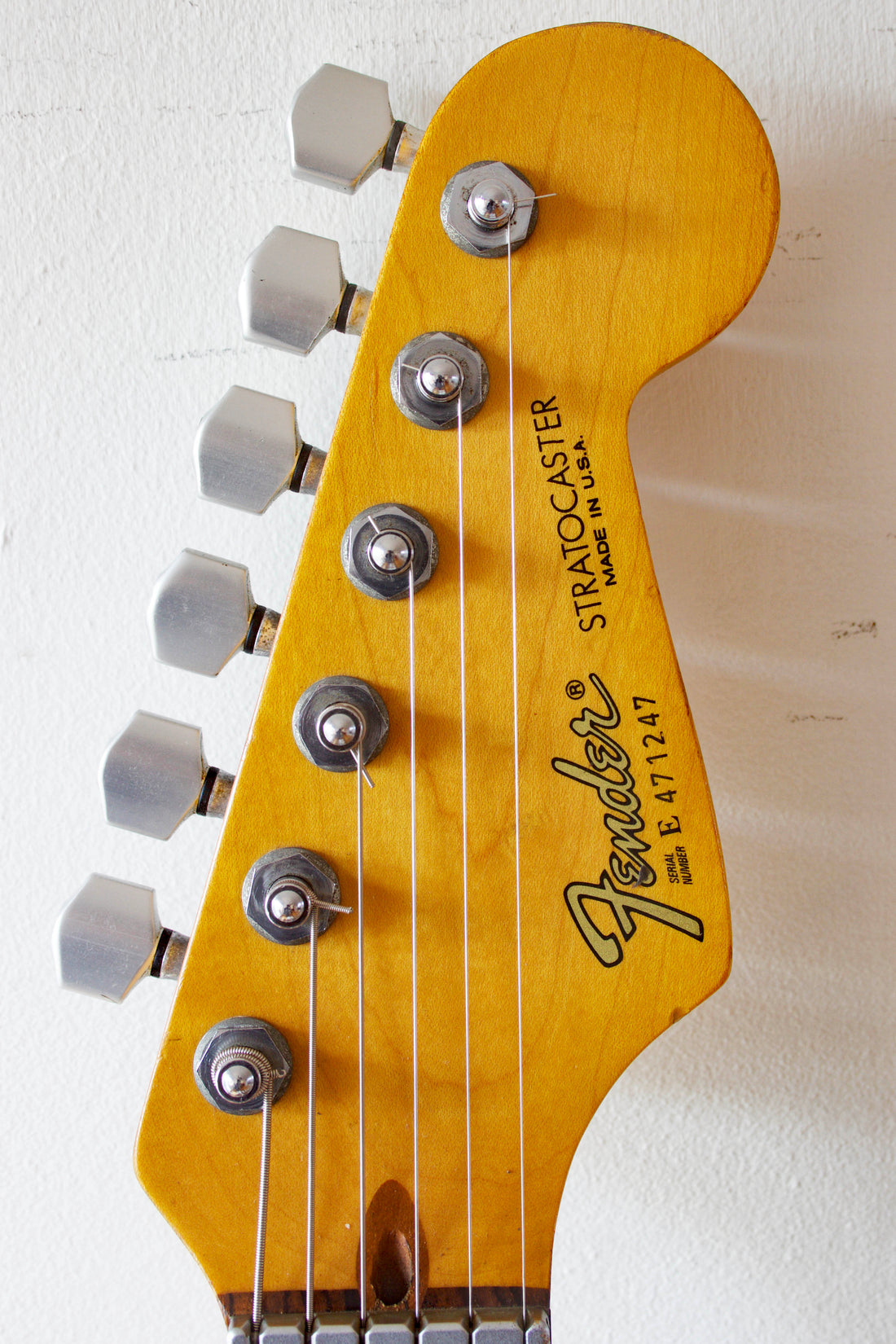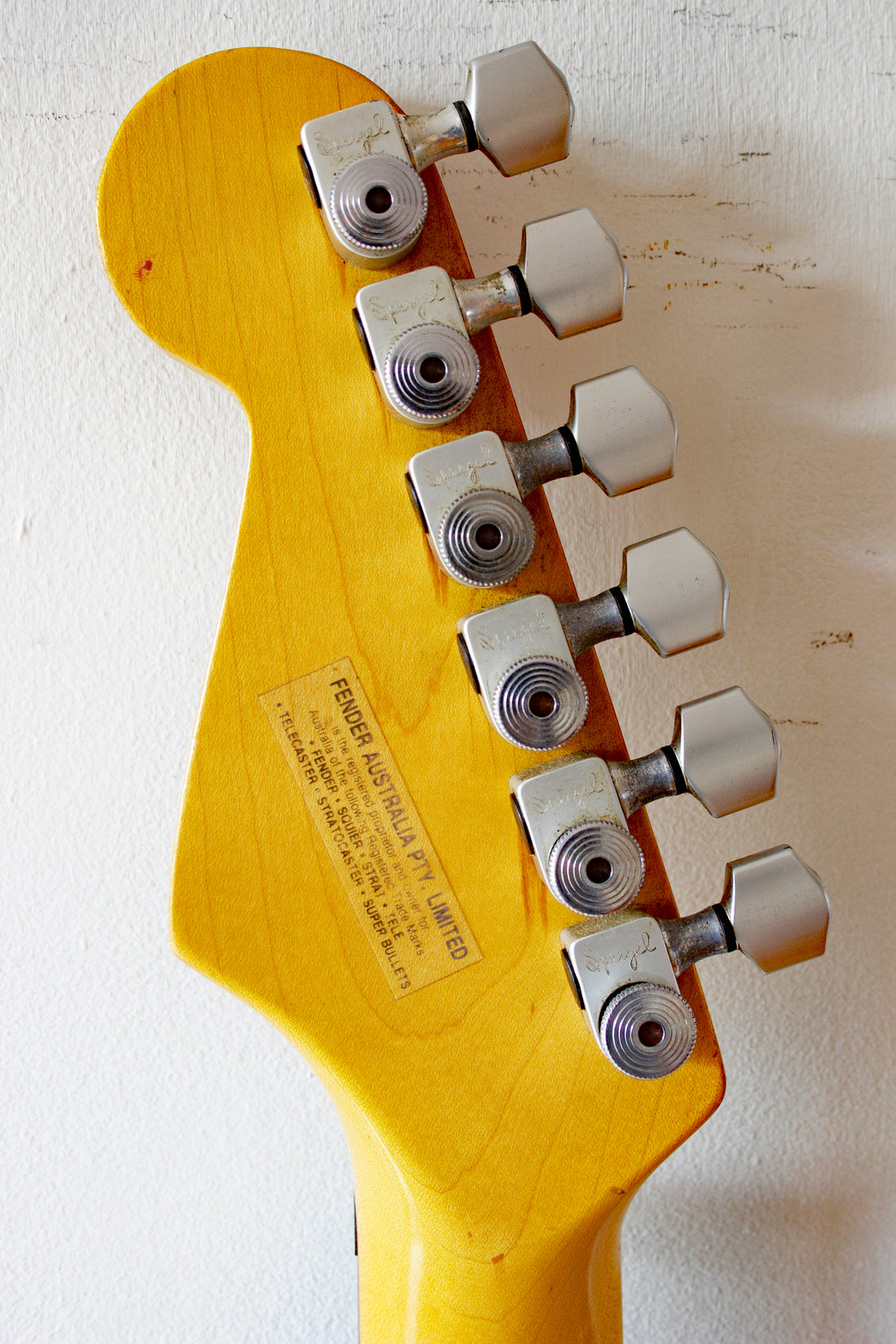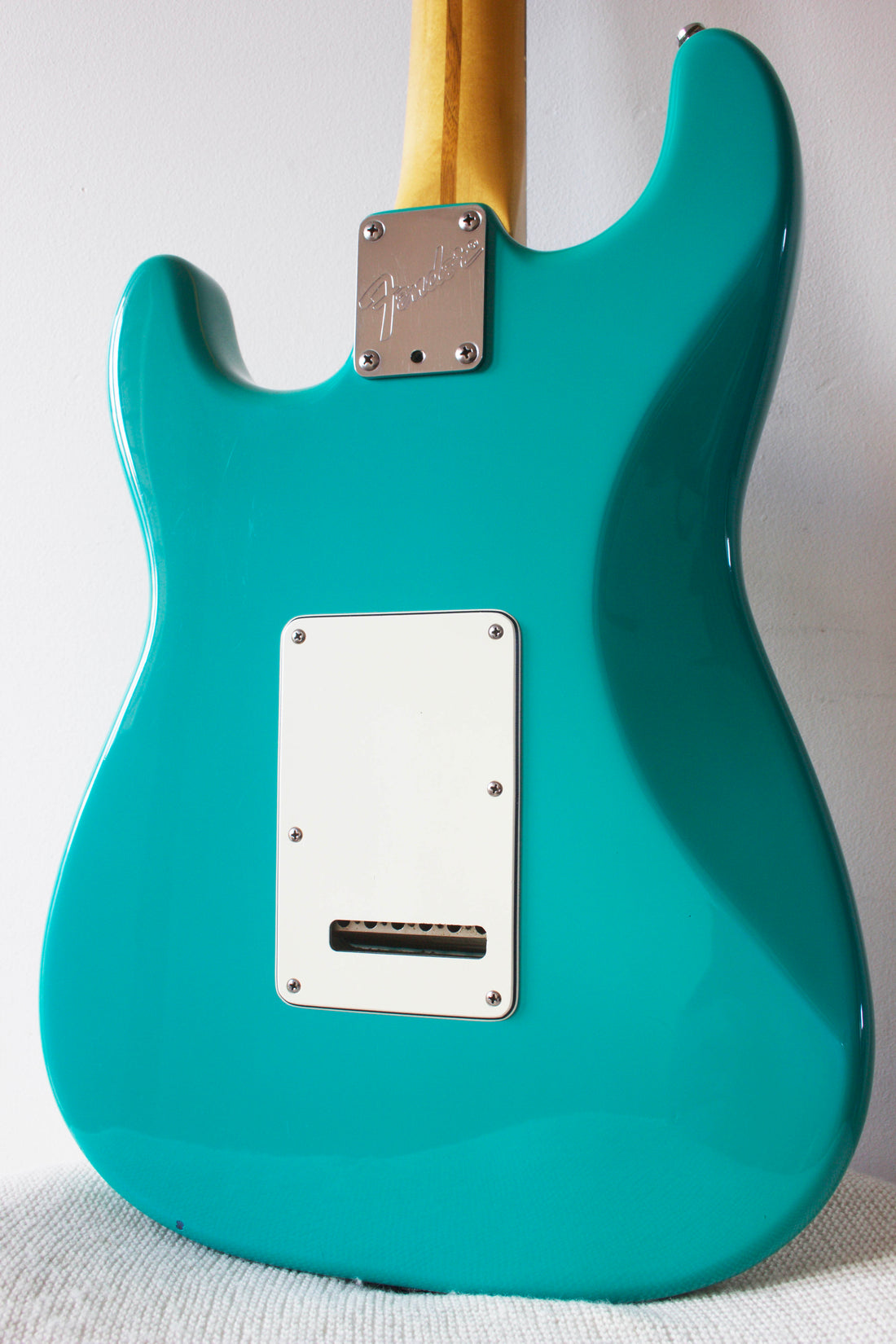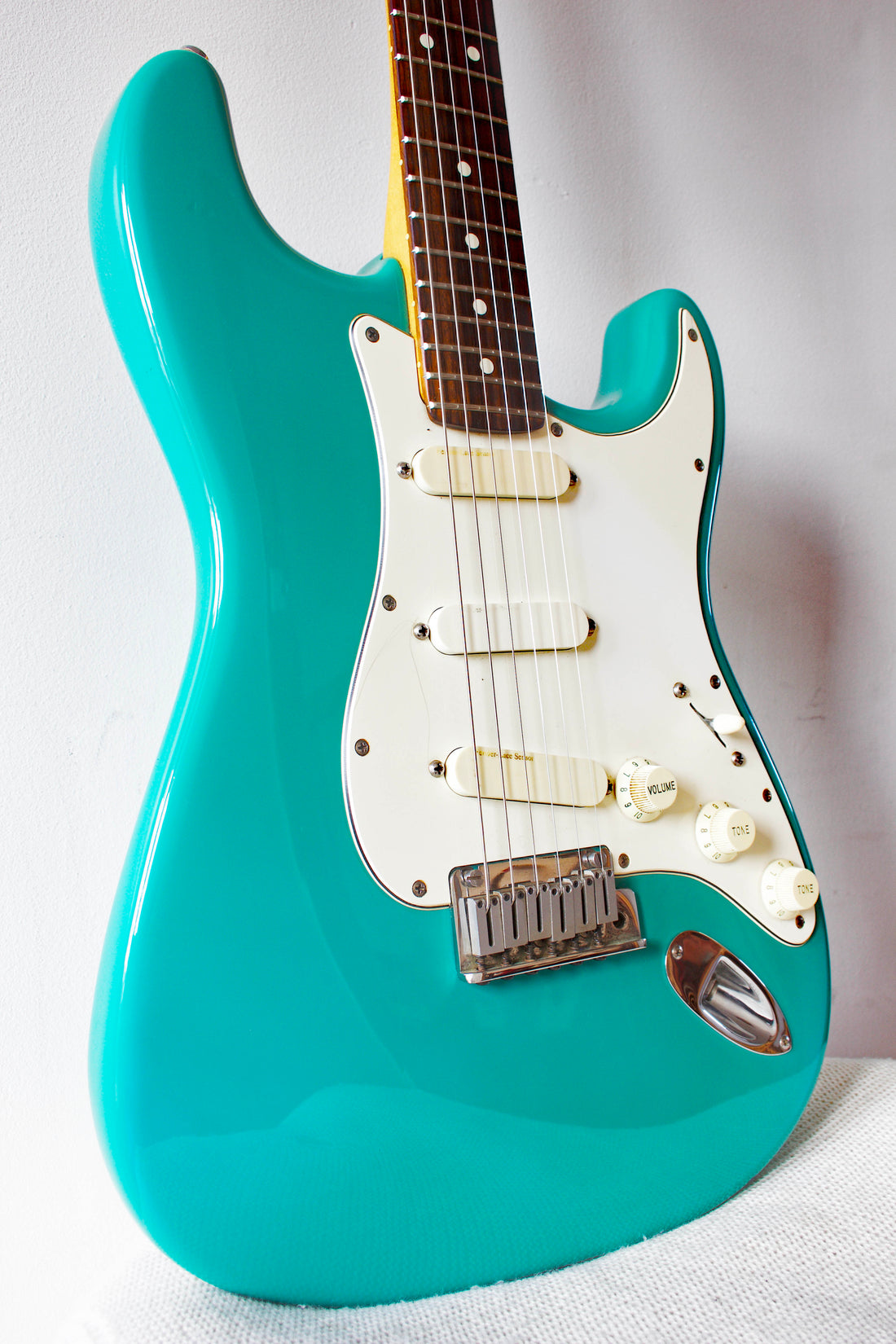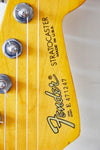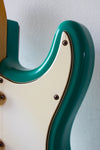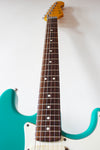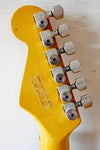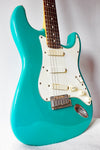 Fender Strat Plus, Bahama green, made in Corona USA 1987. The 1980s was a turbulent time for Fender; CBS sold the business to a group of employees in 1984, prompting a move from the traditional production home of Fullerton to a brand new, luxuriously improved factory in Corona, California. 1987 saw the launch of two very well heralded Strat-models: the American Standard, and the more luxurious Strat Plus. This is a first-year example of the Strat Plus, in very reasonable shape too. The early Corona-made Fenders are generally regarded to be far superior in build quality than the later CBS-era guitars; new management had really set a lot of problems right over the previous few years. This plays brilliantly: it's sensitive and resonant, the neck is brilliantly stable and comfortable... it really feels 'alive' in the hands. The Lace Sensor pickups are very articulate and defined, they've got an eloquent clean voice and a very even, pleasant smoothness when driven a little harder. They're low on noise, so you can really make the most of the clarity on offer. The Bahama green finish is one of the less common and more eye-catching options from the '87 offerings, it's a really lovely hue and has aged gracefully. This is a very collectable guitar, but it's a practical daily player too... if you've hankering for a top notch Strat, this could be the one.
Model: Fender Strat Plus
Made: USA, Corona plant, 1987 (serial E471247; there's some notes on why this doesn't date to 1984 in this handy article on the Strat Plus)
Finish: Bahama green, 3-ply white guard
Body: alder
Neck: maple with rosewood board, dot inlays
Mods: strap pins replaced
Pickups: original Lace Sensor Gold single coils, active mid-boost circuit
Case: non-original black paisley fitted case, good quality and excellent condition
Cosmetic condition notes:  There's one pair of minor chips on the side around from the inout jack, that's the only major mark. Aside from that, it's just a few very shallow scratches and minor dimples around the body. Chrome parts have some clouding and plastics have some natural discolouration. Overall: very good condition (8/10).

Playing condition notes: Action is low, neck is straight, intonation is good, truss rod works. All electrics tested and working properly. Frets have some normal wear, there's plenty of height left and no real buzz issues; 6/10 for life left. Wearing fresh 10/46s and playing brilliantly.