(SOLD) Fender Strat Plus Fiesta Red 1988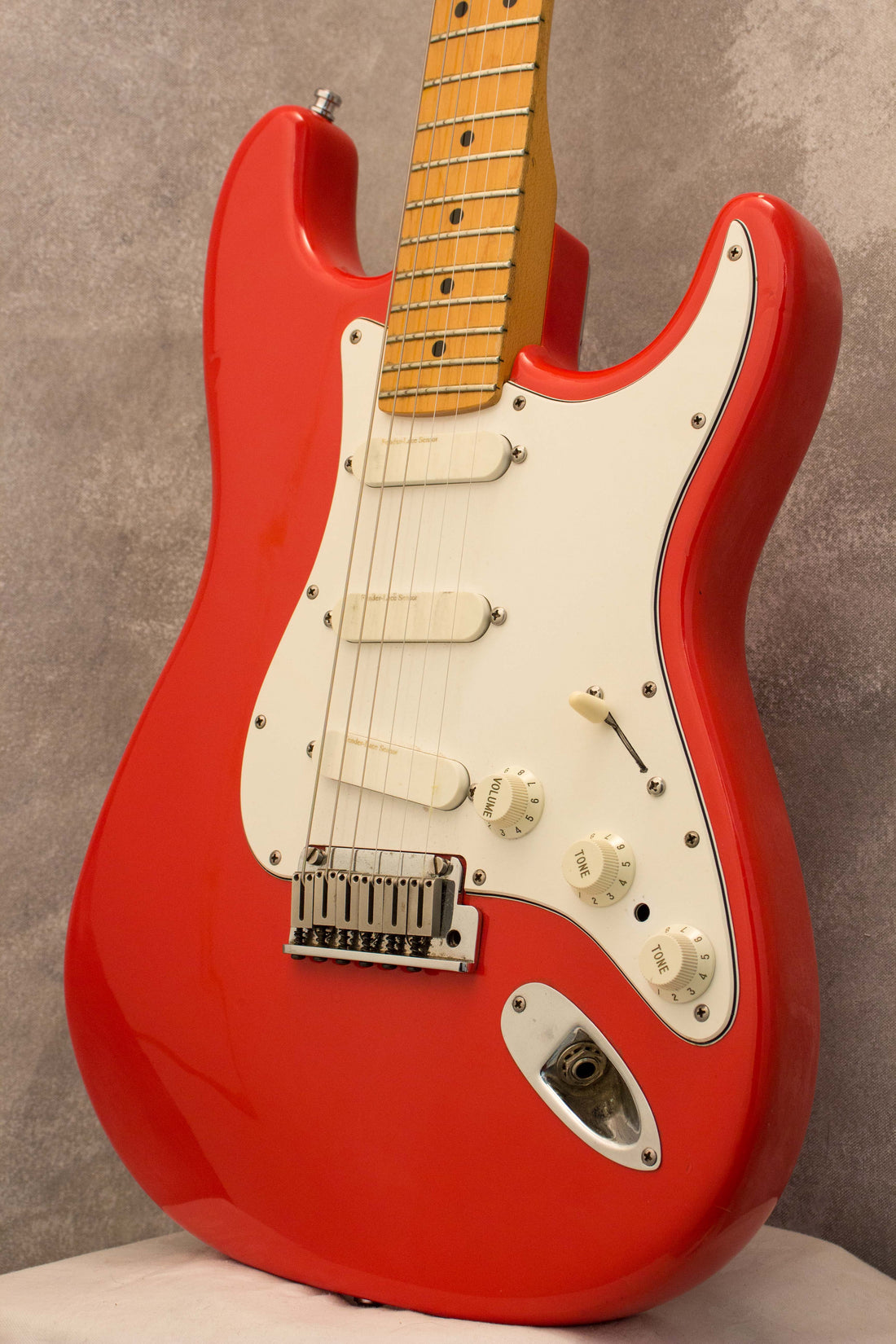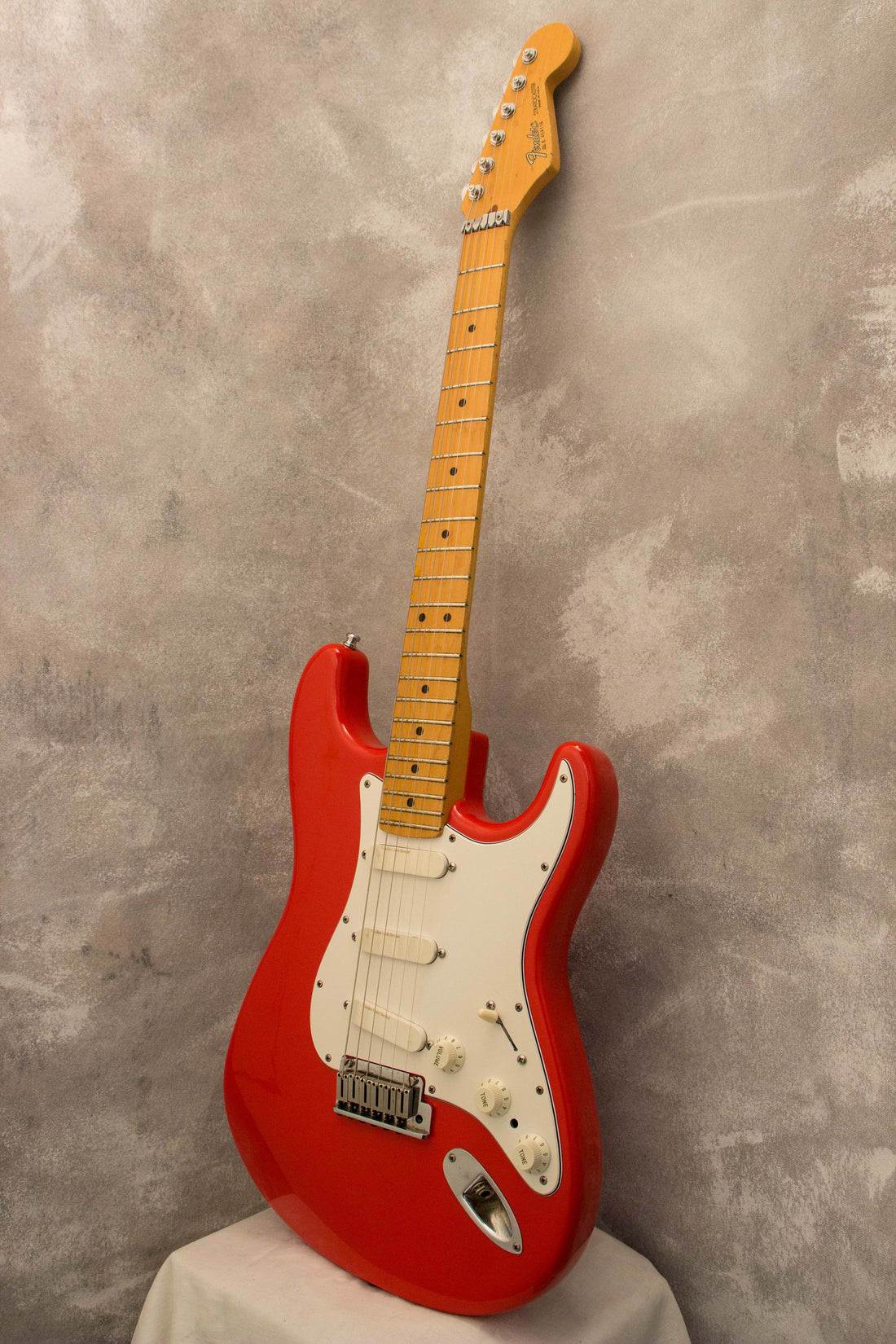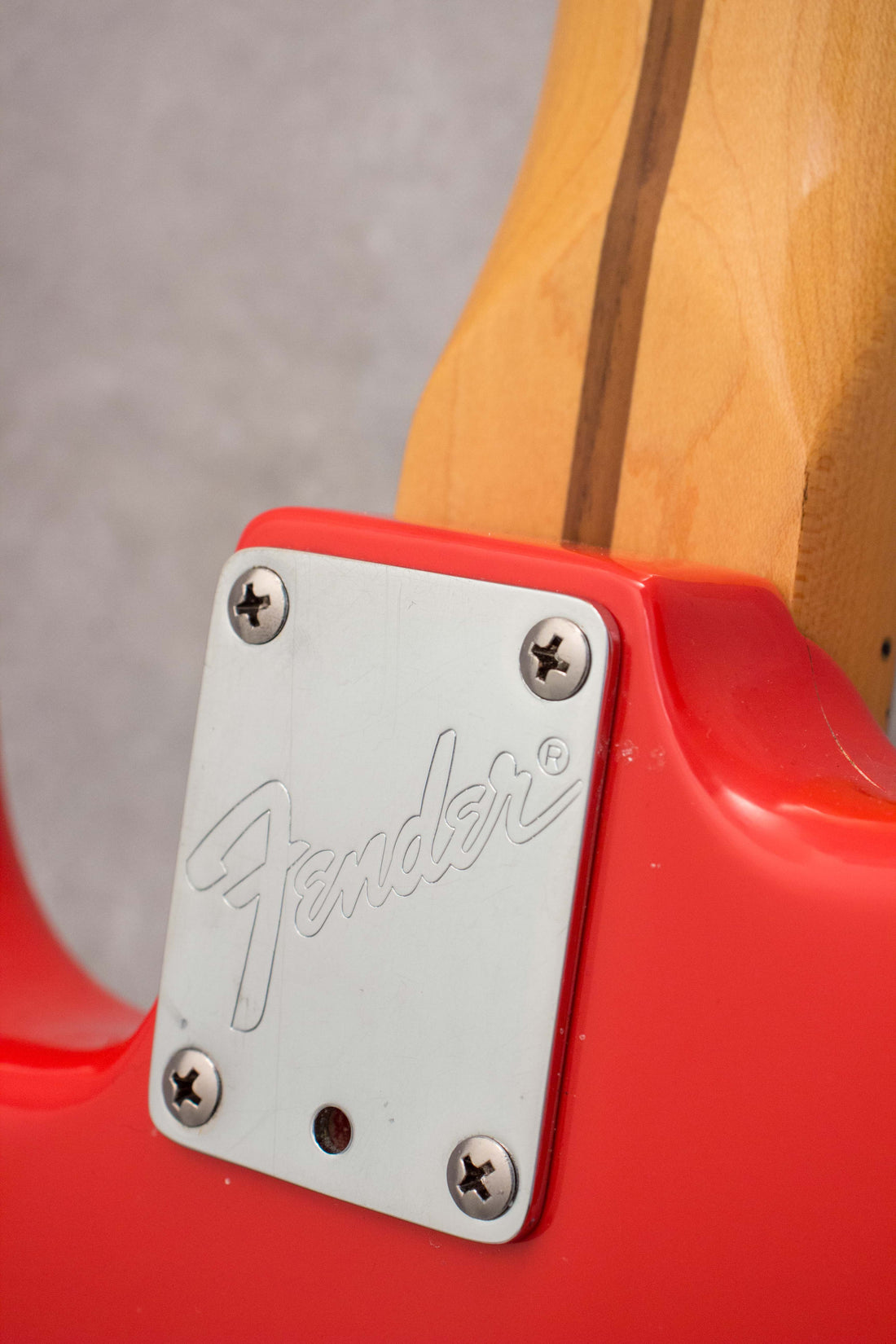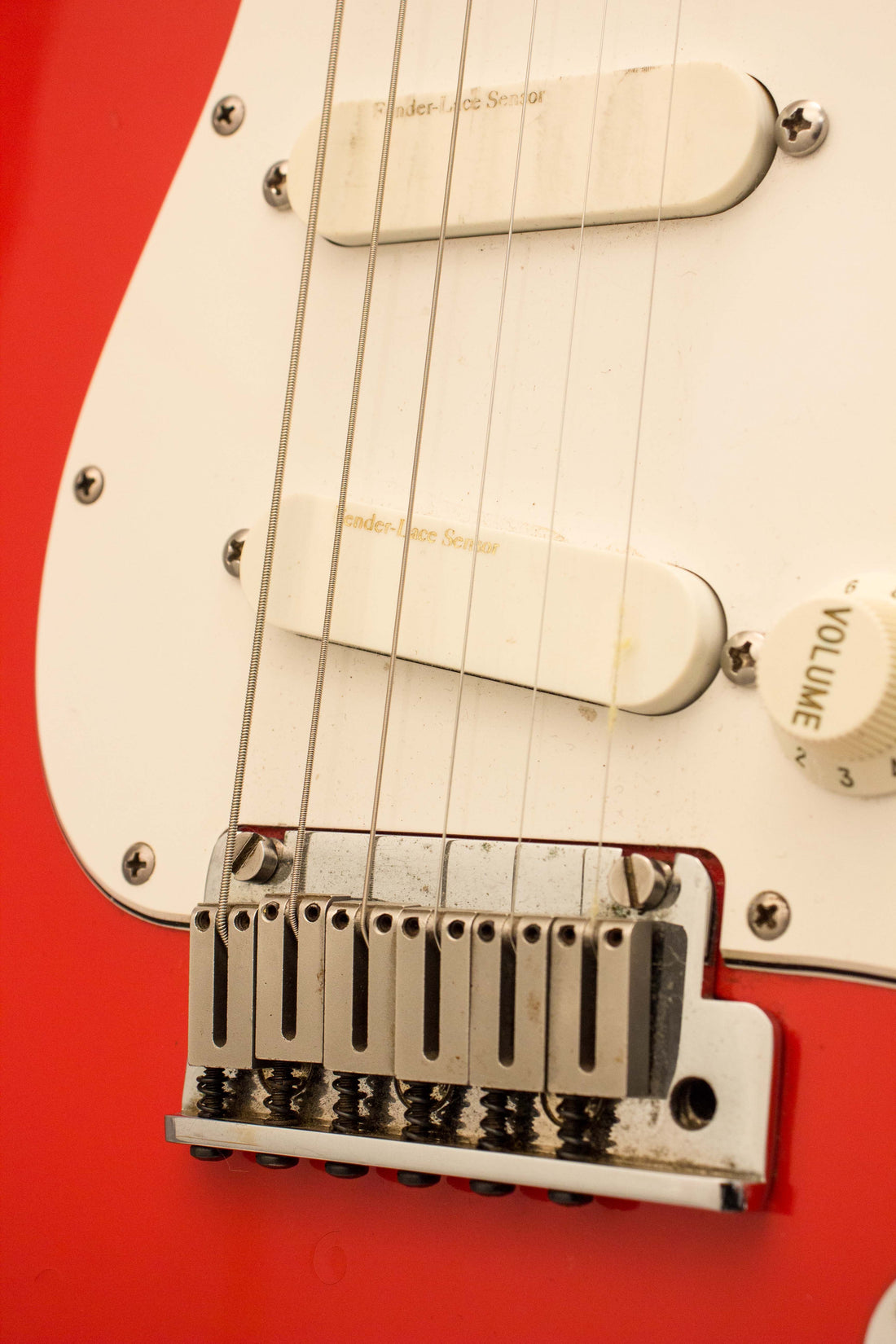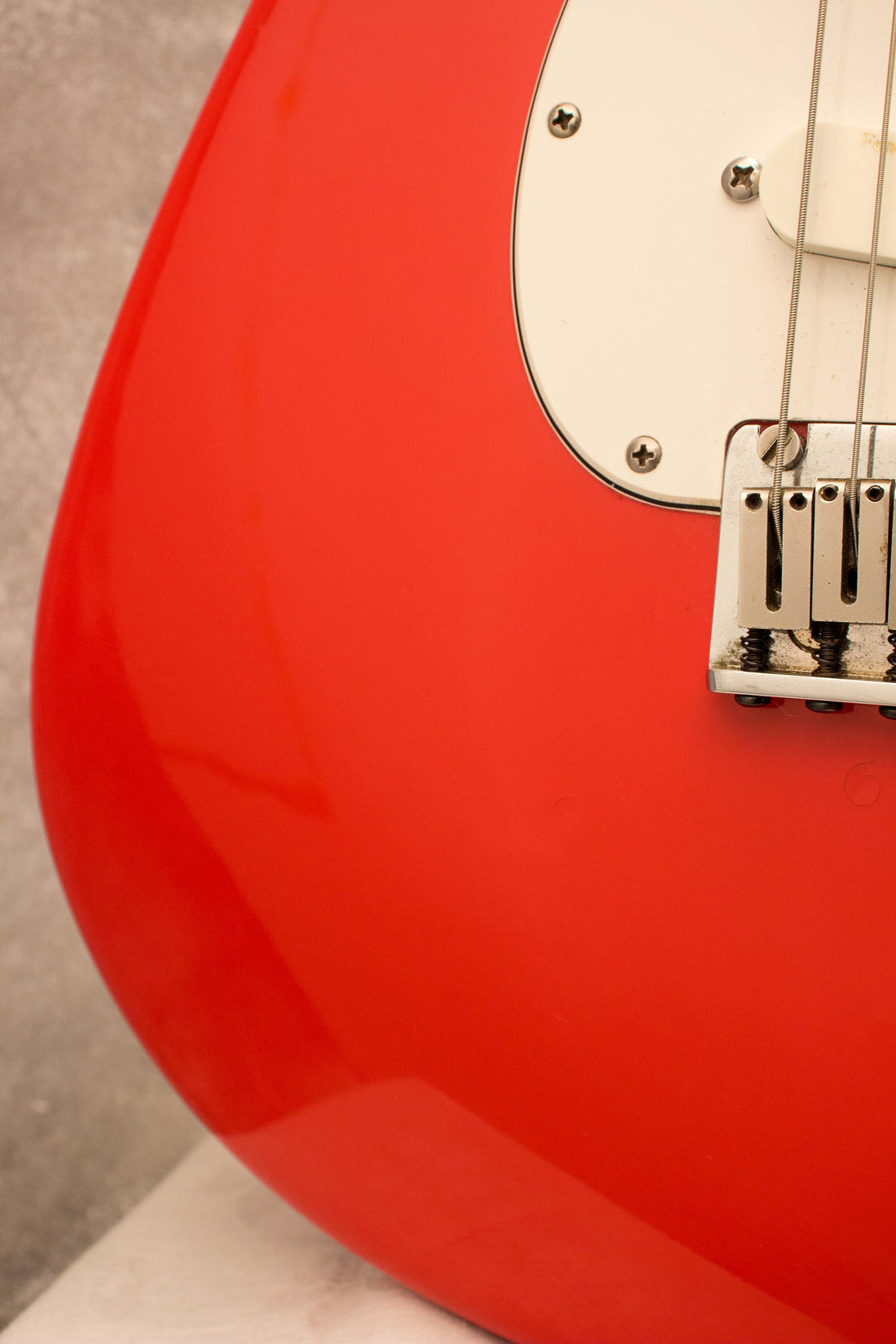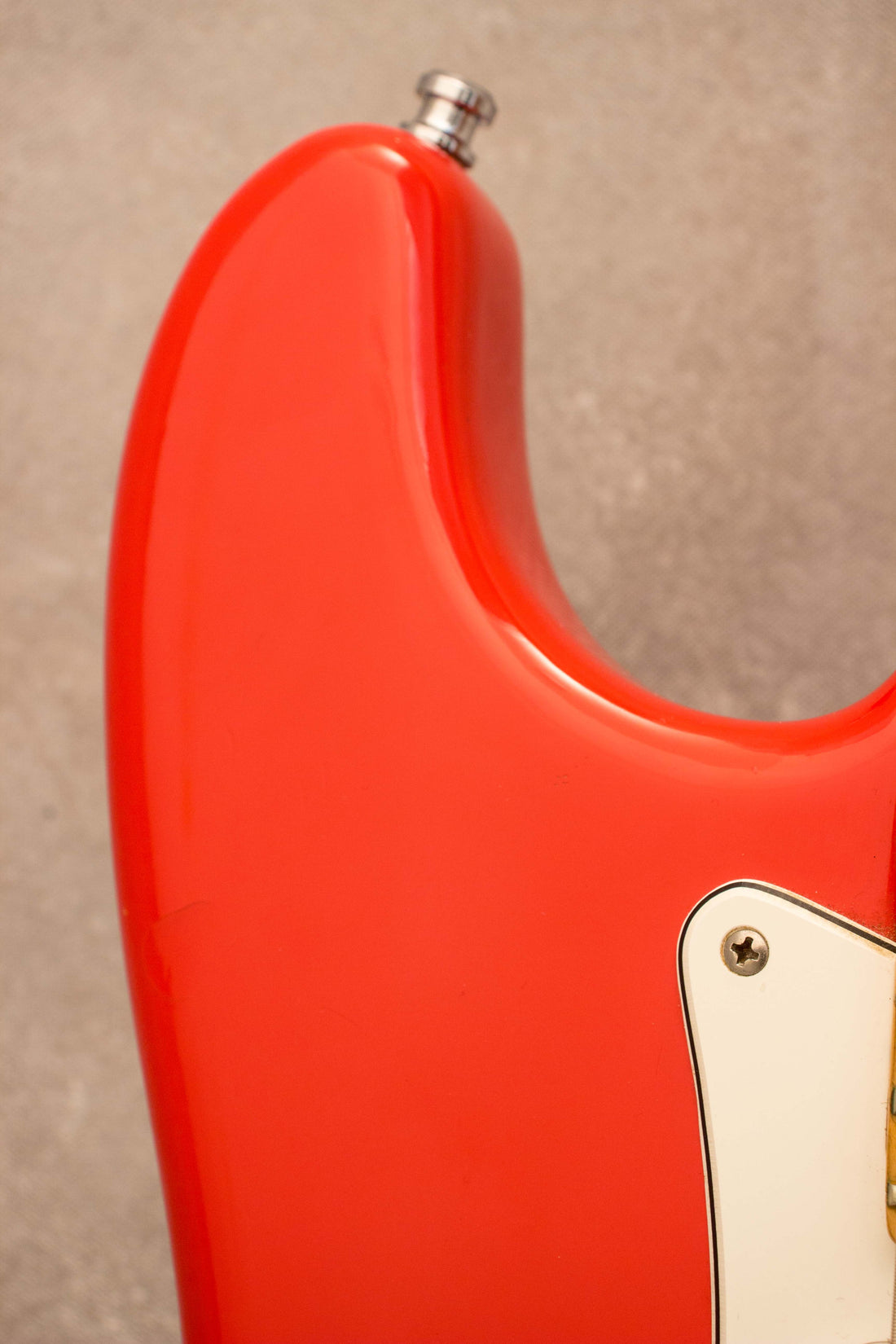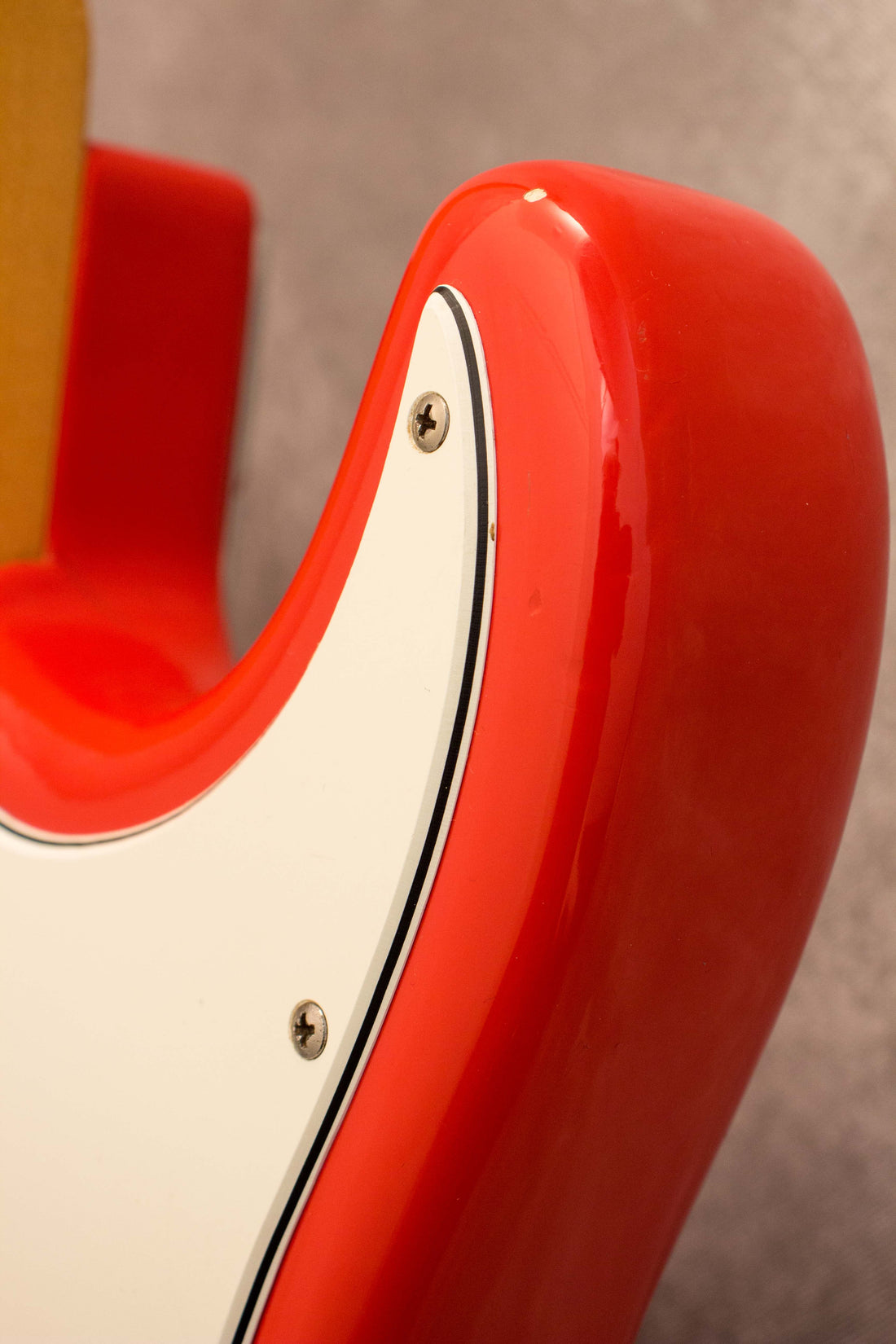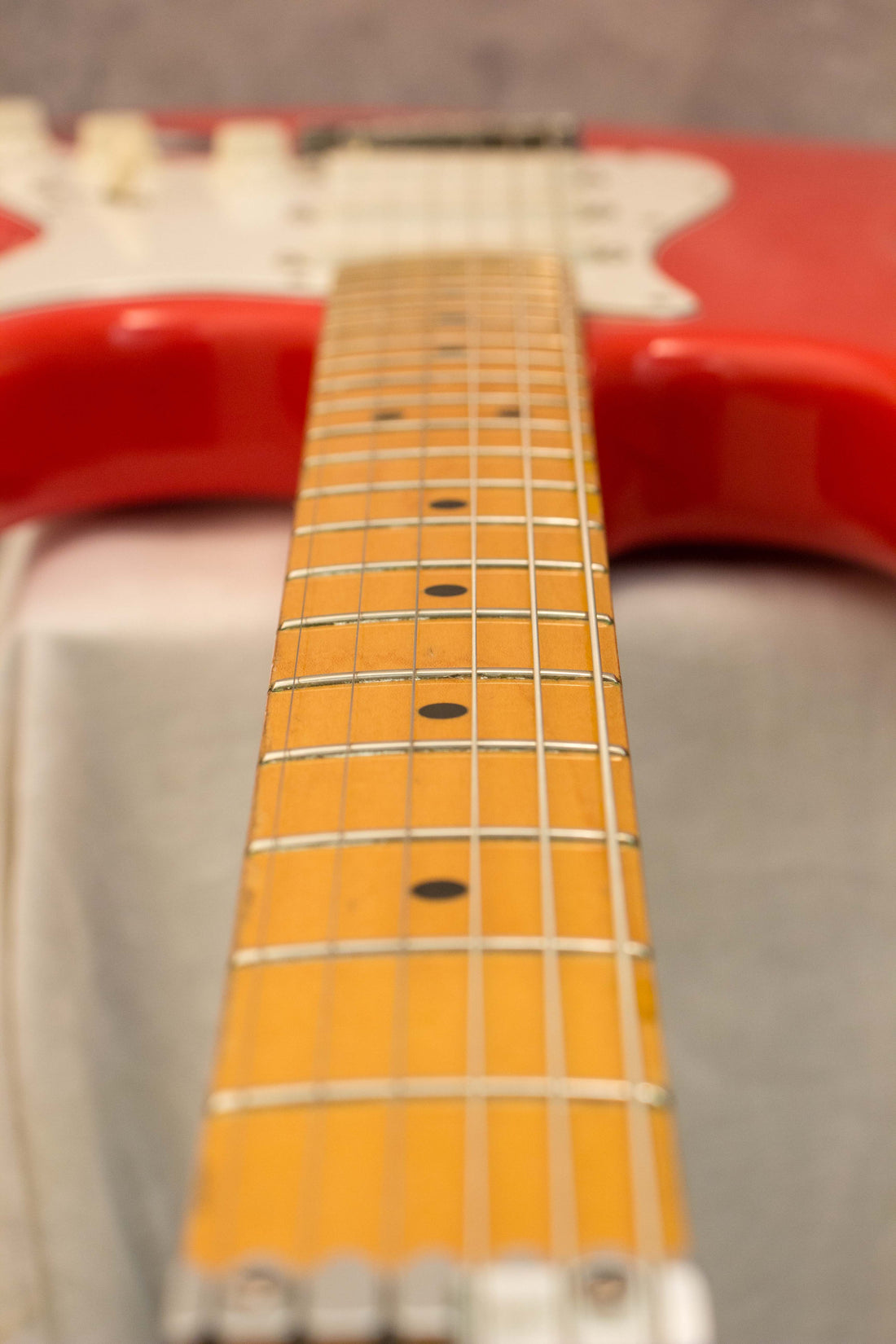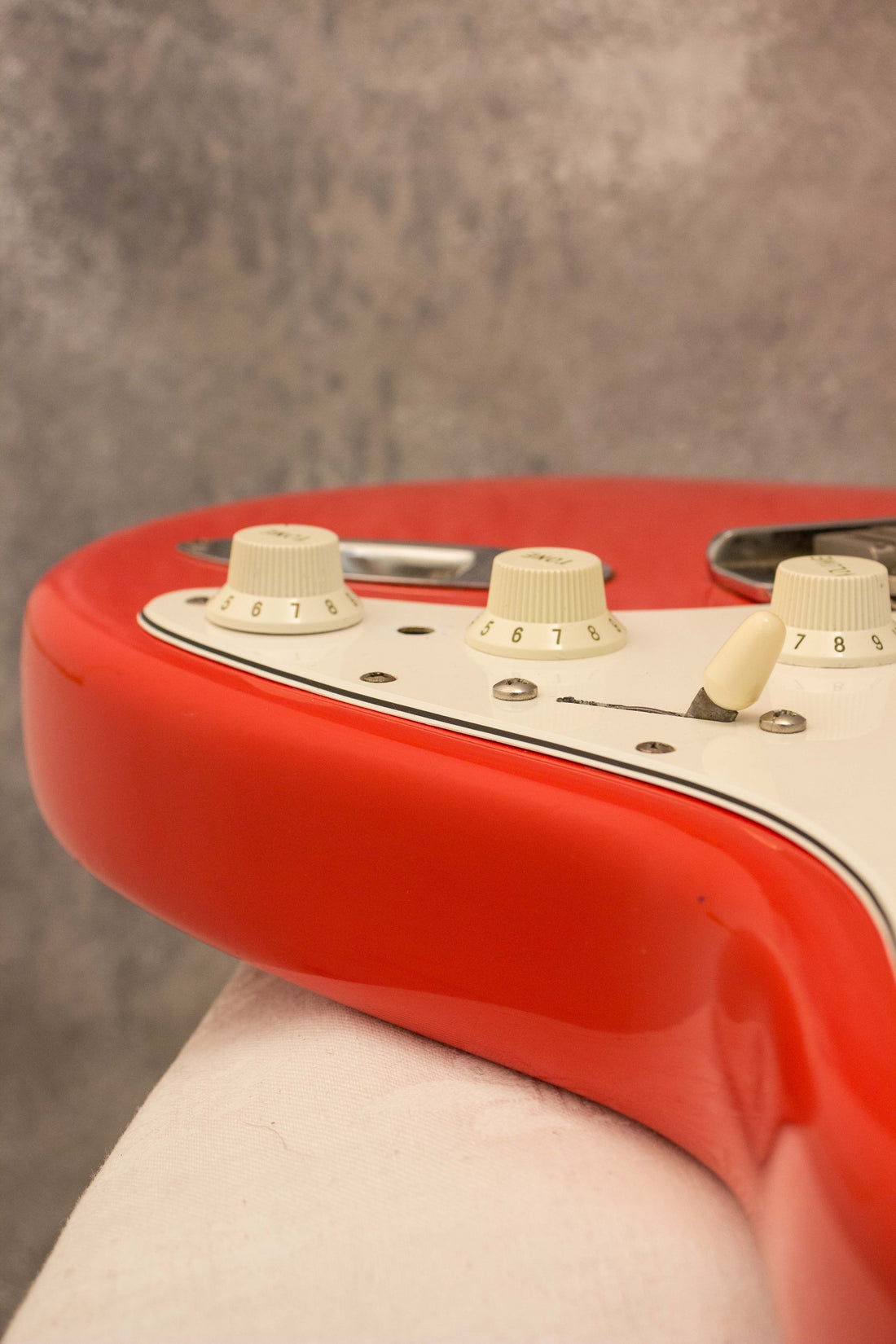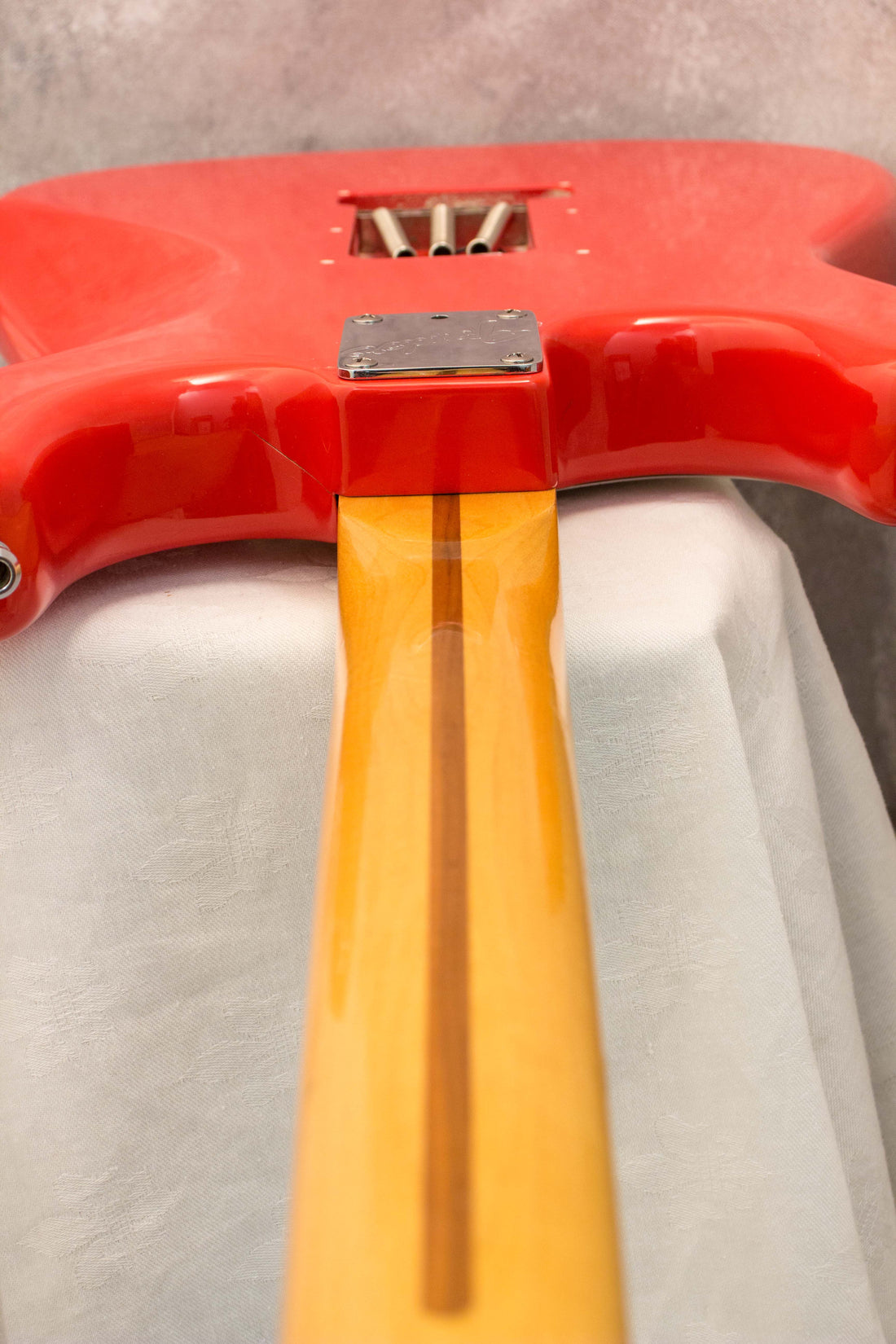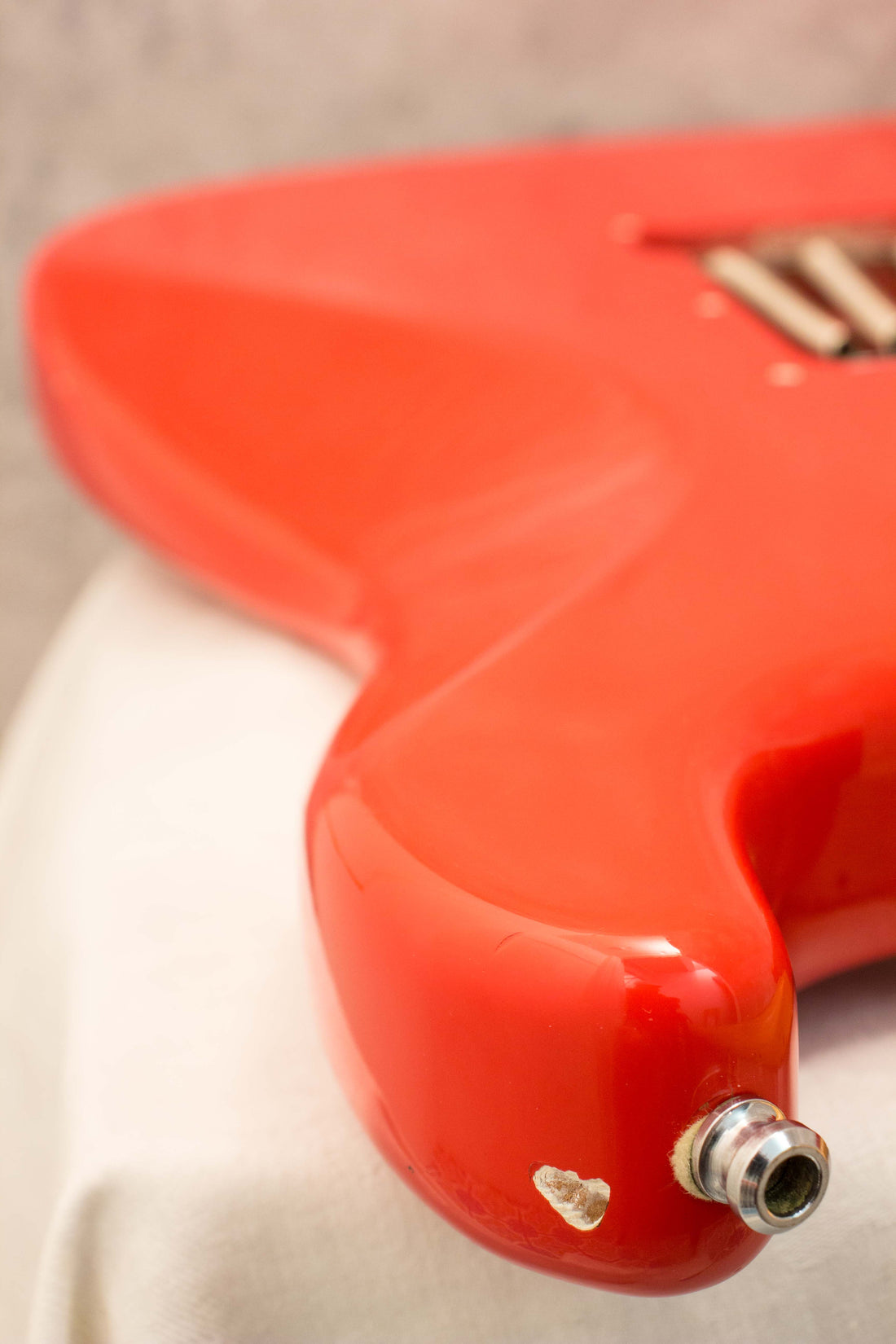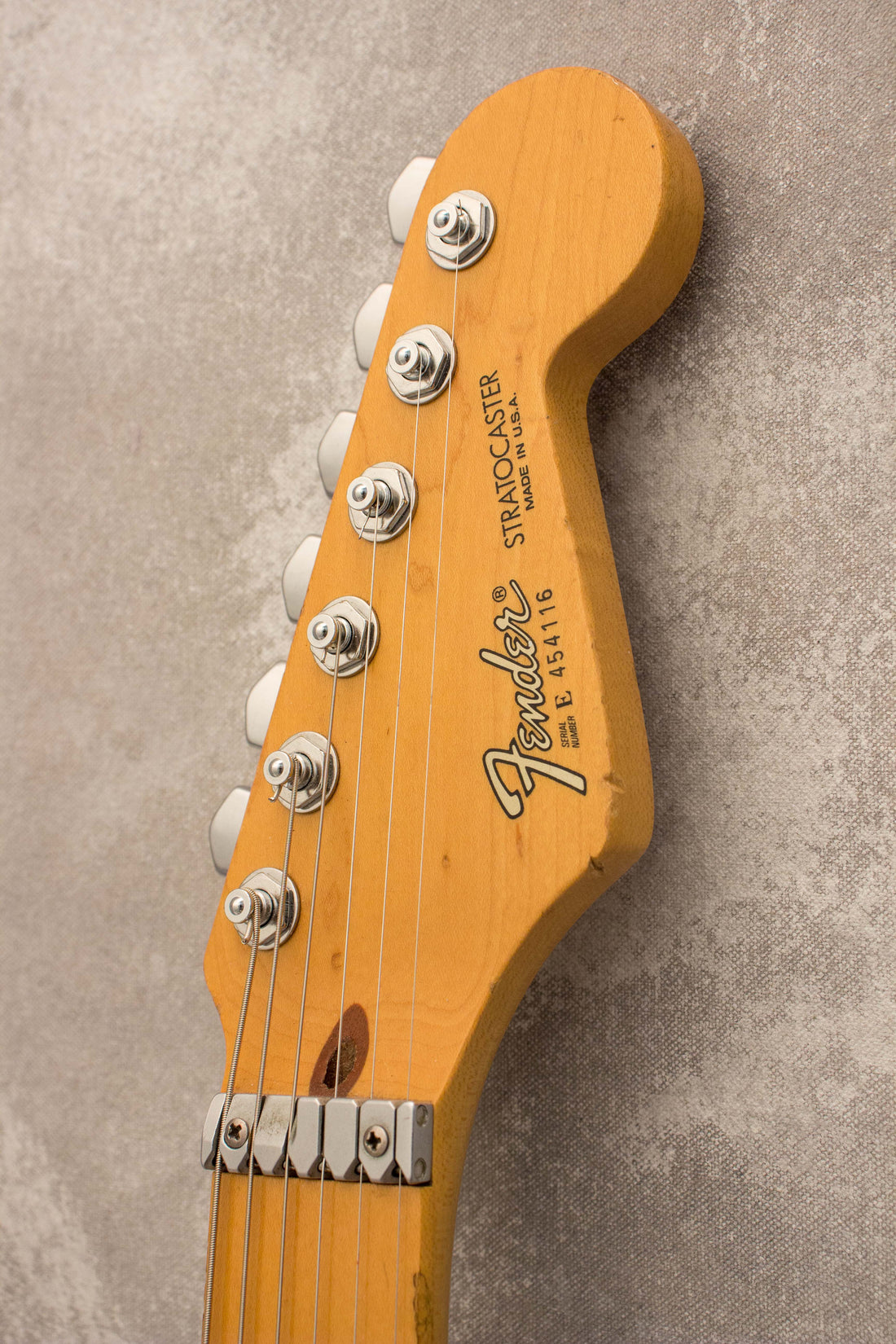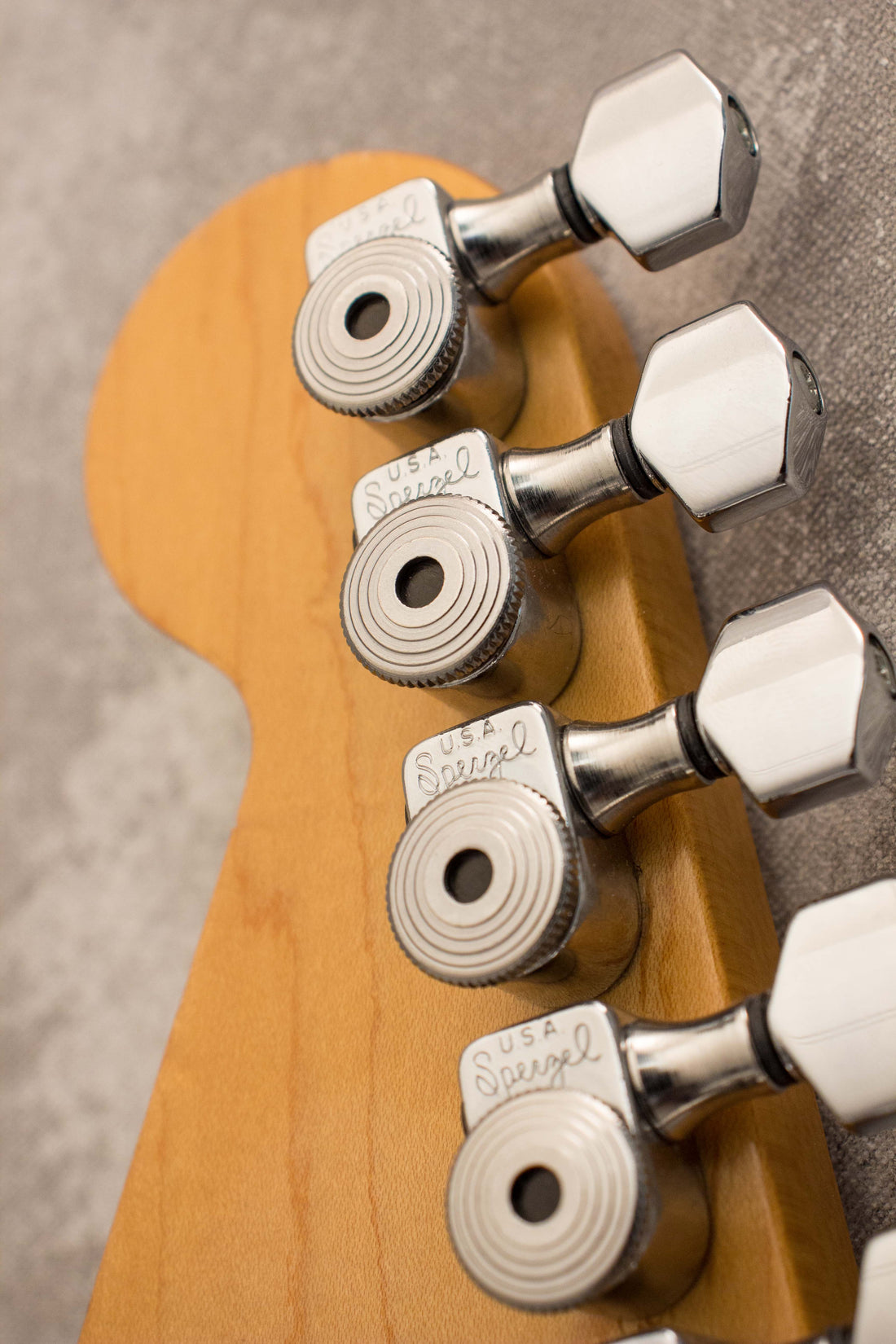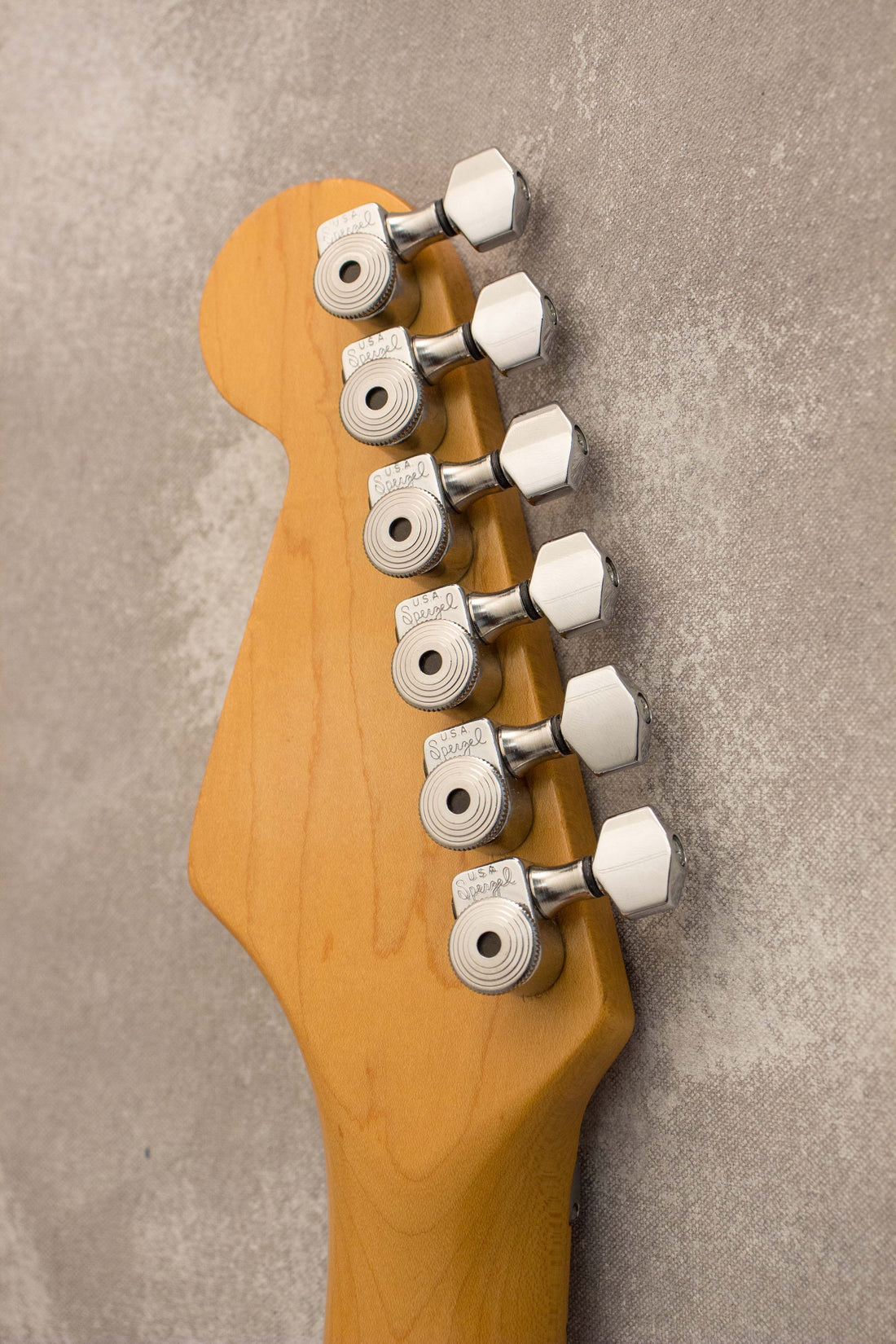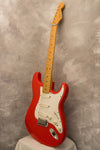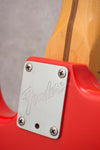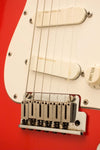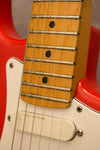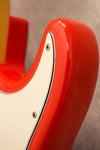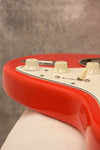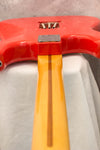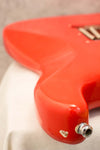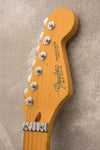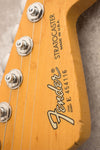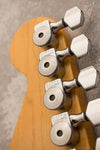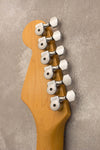 Fender Strat Plus, fiesta red, made in Corona USA 1988. Here, friends, we have a great example of the iconic Strat Plus model in exceptional shape, previously held by a single owner since new. Some background on this: the 1980s was a turbulent time for Fender; CBS sold the business to a group of employees in 1984, prompting a move from the traditional production home of Fullerton to a brand new, luxuriously improved factory in Corona, California. 1987 saw the launch of two very well heralded Strat-models: the American Standard, and the more luxurious Strat Plus. The early Corona-made Fenders are generally regarded to be far superior in build quality than the later CBS-era guitars; new management had really set a lot of problems right over the previous few years. As such, this adds up beautifully in the hands. Strat Plus necks were made by hand, so the profiles vary wildly; this one is a mildly chunky D-shape that sits nicely in the hands; perfect especially for rhythm playing but very happy playing tasty leads. The tone from the Lace Sensor pickups is tasty: precise, defined and snappy when clean, maintaining good note separation and clarity when paired with some overdrive... it's a crispy, hi-fi take on the classic Strat-spank. These early Corona guitars are over thirty years old now and hurtling quickly towards becoming collectable pieces, so this one would be a smart buy if you're wanting a keeper that'll appreciate steadily in value over the nest few years. Plus: fiesta red looks great, right?
Model: Fender Strat Plus
Made: USA, Corona plant, neck date 1988 (serial E454116)
Finish: fiesta red, 3-ply white guard
Body: alder
Neck: maple with maple cap board, 9.5" radius, 25.5" scale
Weight: 3.785kg
Mods: strap pins replaced, tuners replaced with USA Sperzel locking tuners. extra hole drilled in guard for since-removed extra switch
Pickups: Lace Sensor Gold single coils, active mid-boost circuit
Case: original Fender deluxe ABS hard case
Bonus: original hang tags and warranty docs

Cosmetic condition notes: minor finish wear. Headstock has some scuffs on the end and little nicks on the bottom edge. The neck is pretty clean and smooth, just some minor dimples on the back and some glossing from play. The back has widespread minor surface scratches but no major marks. Note the back cover is detached but included in the sale. The sides are pretty clean, just some dimples on the top horn, shoulder and near the jack. The front is nice and clean, just some very minor dimples behind the bridge and some play wear on the guard and top horn. Overall: very good condition (8/10).

Playing condition notes: Action is low, neck is straight, intonation is good, truss rod works. All electrics tested and working properly. Frets have some minor wear, they're looking awesome for 30+ years old, 8/10 for life left. Wearing fresh 10/46 strings.