(SOLD) Gibraltar Belt Drive Double Bass Drum Pedals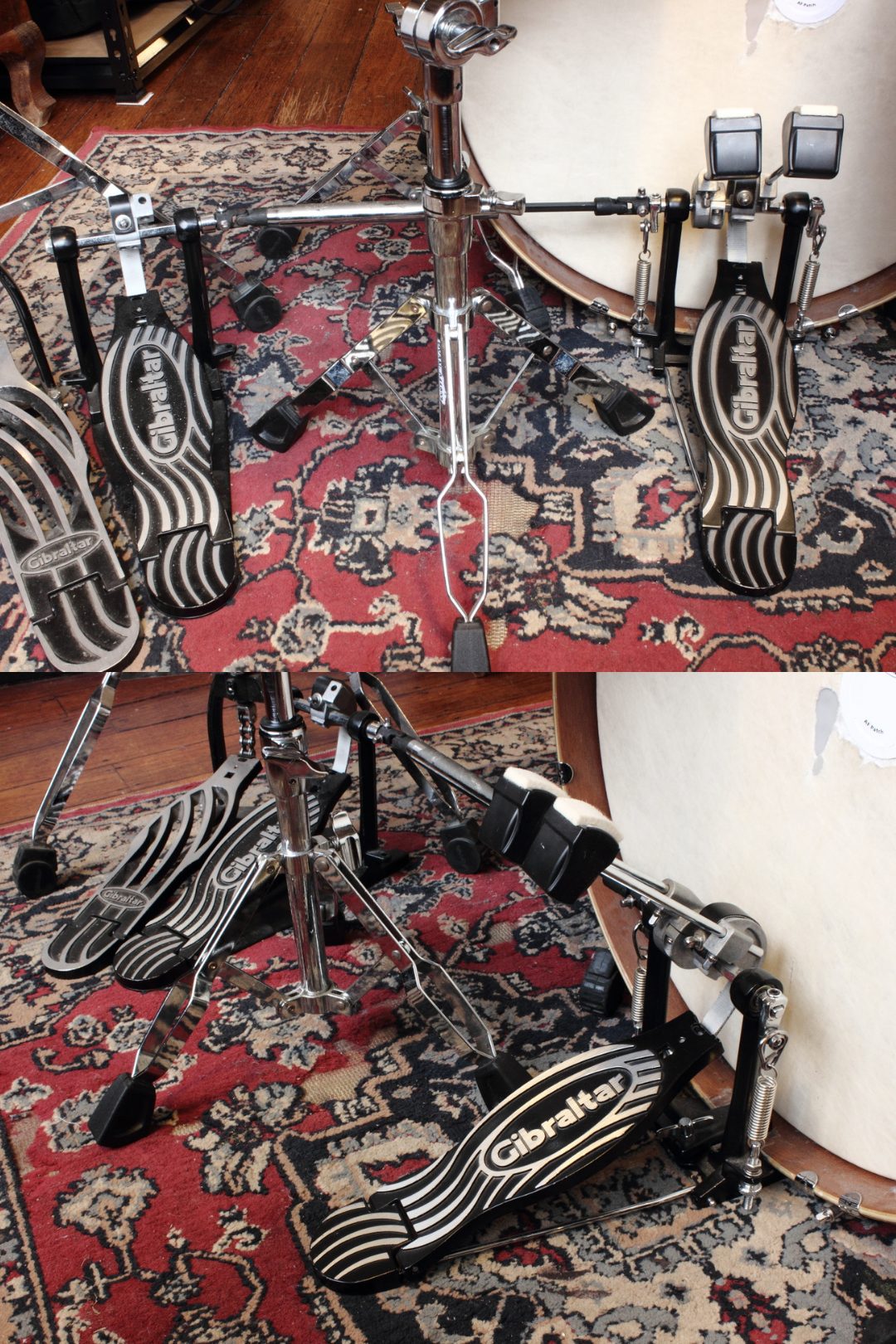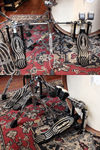 Here we have some low cost Gibraltar double bass drum pedals. They are completely functional and have plenty of life left in them. They are lightweight with no base plate and no spurs. There aren't many features to these, they are a simple attach and play style pedal setup. They come with two double-sided felt/plastic beaters.
On the feet these are perfectly workable. They respond well enough but they lean more toward lighter spring tensions, operating a bit more fluidly in that domain.