(SOLD) Gibson ES-339 Studio Wine Red 2015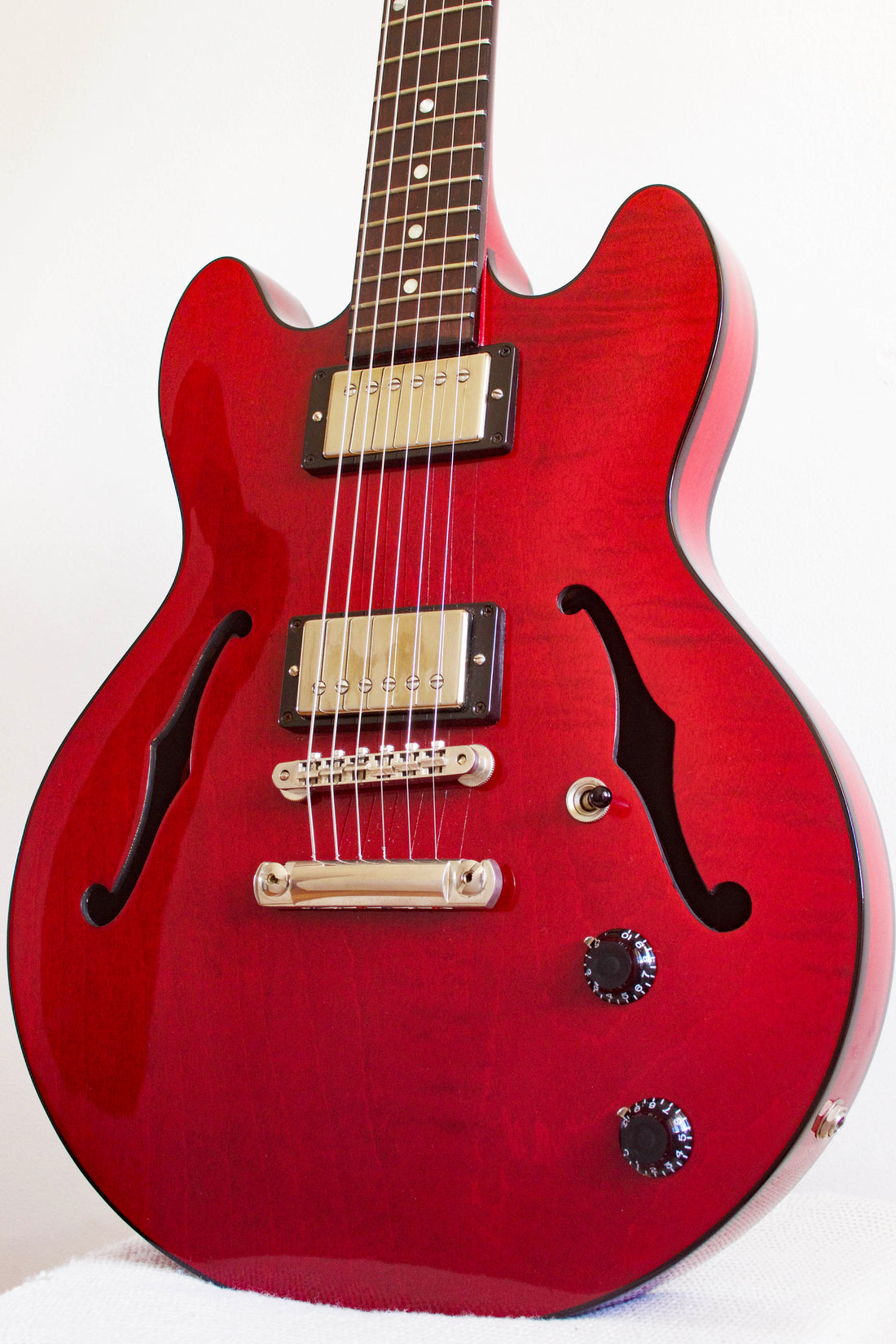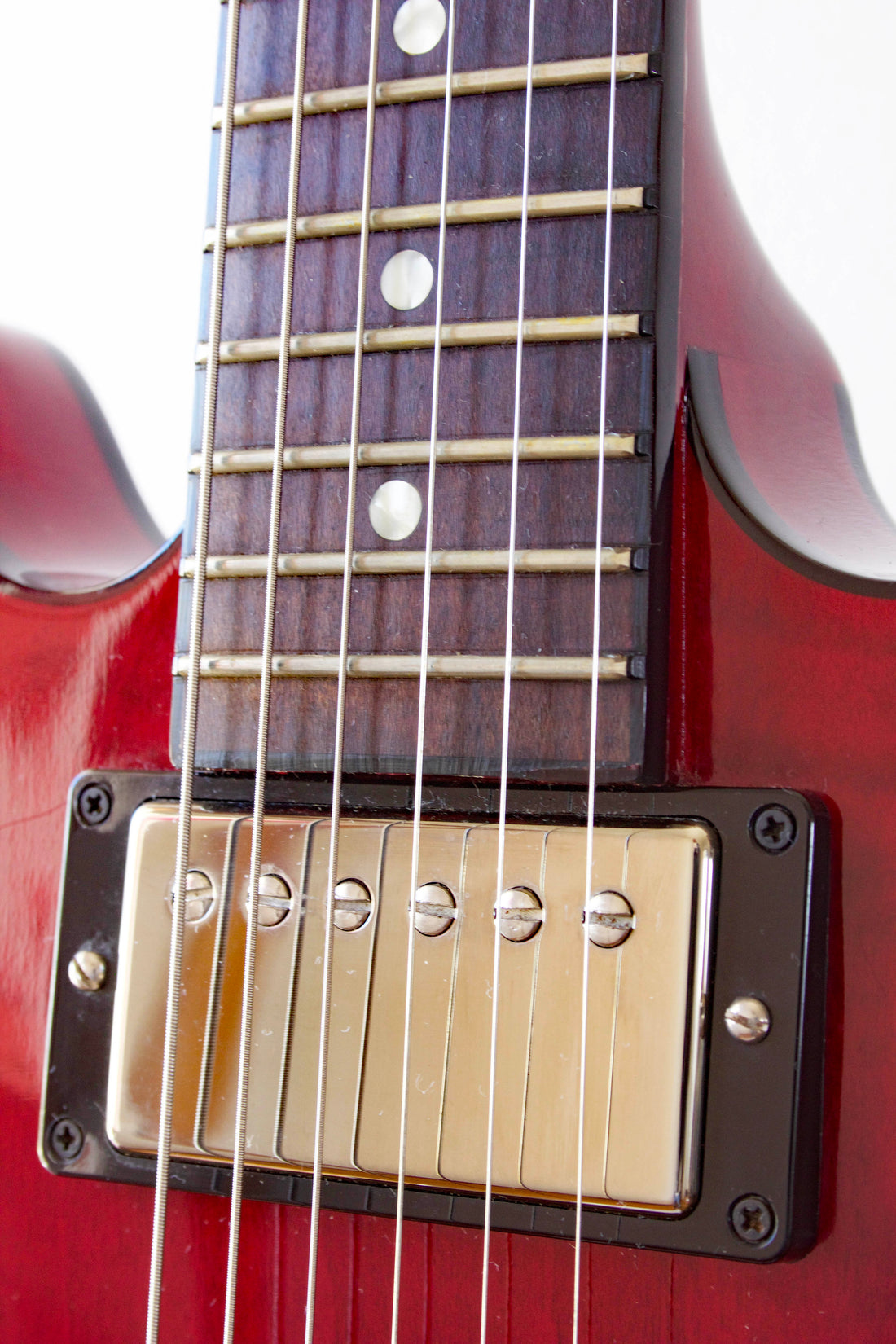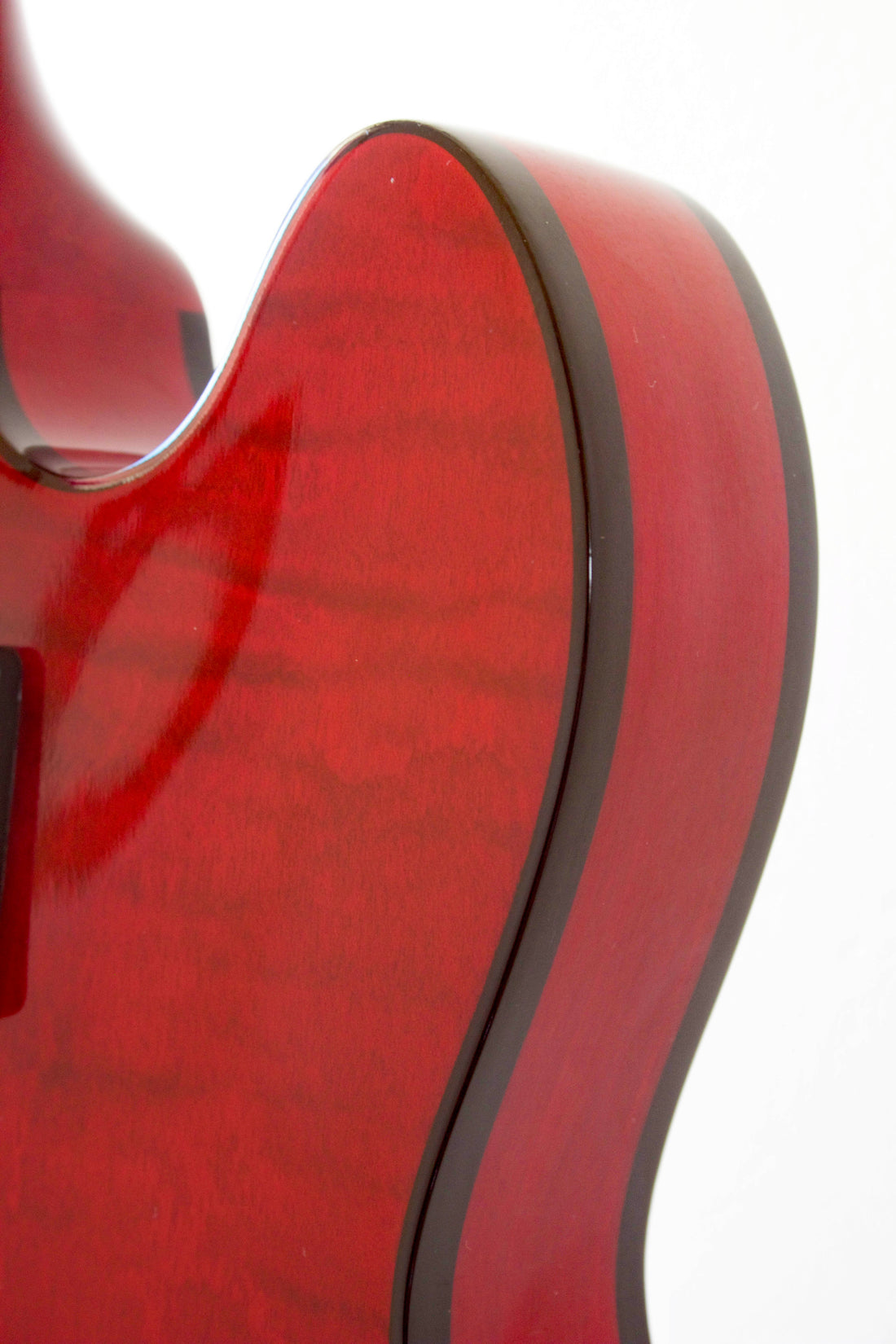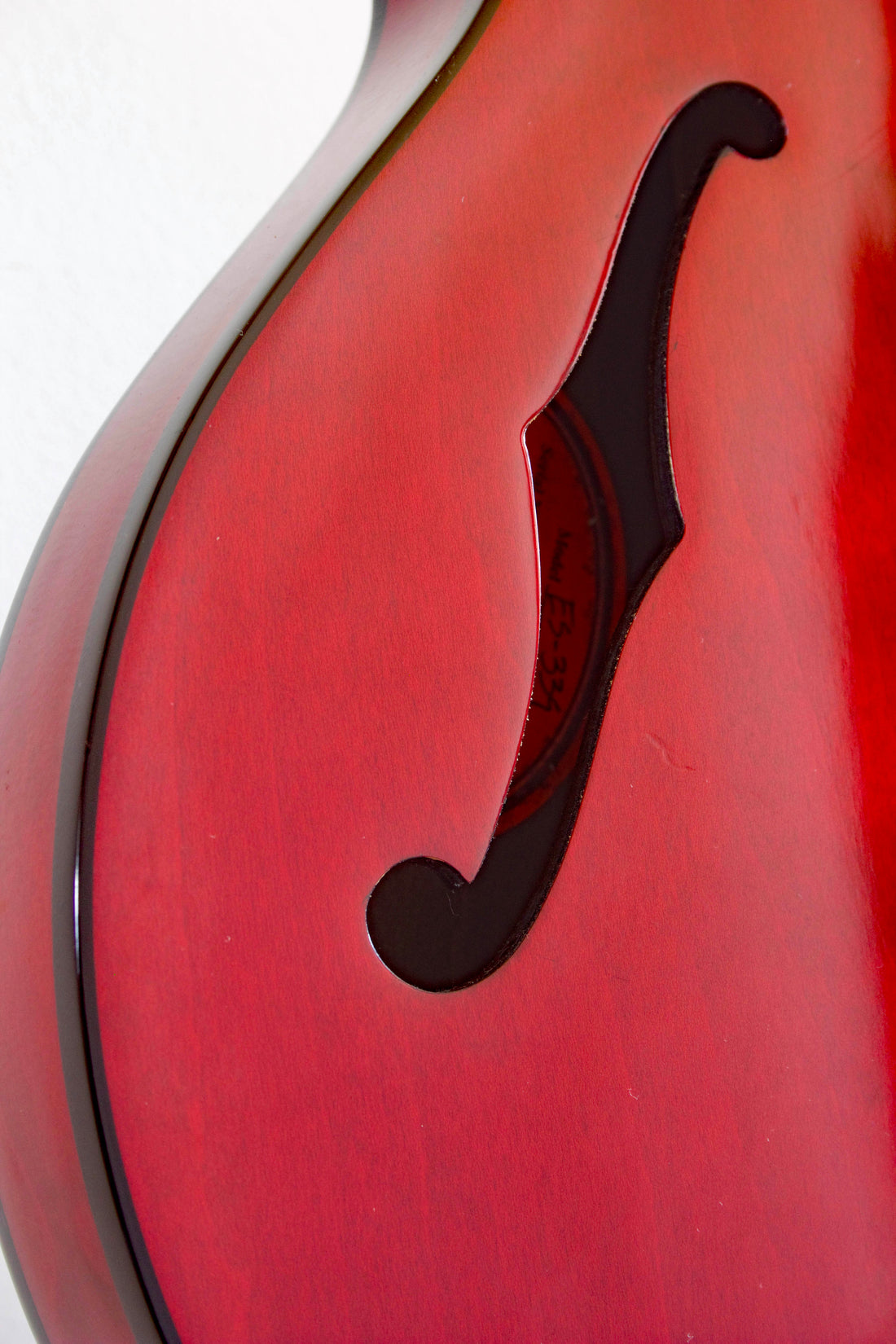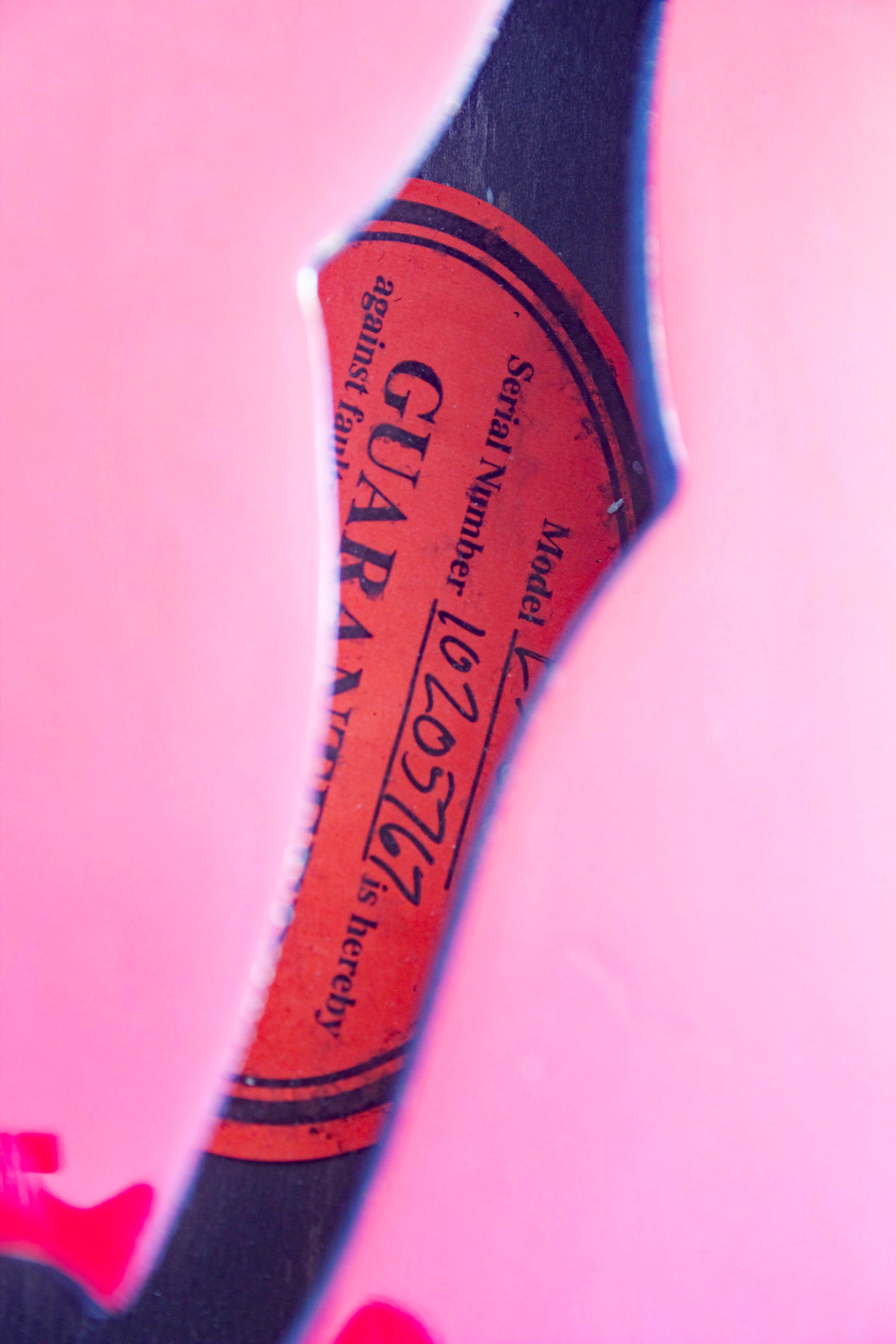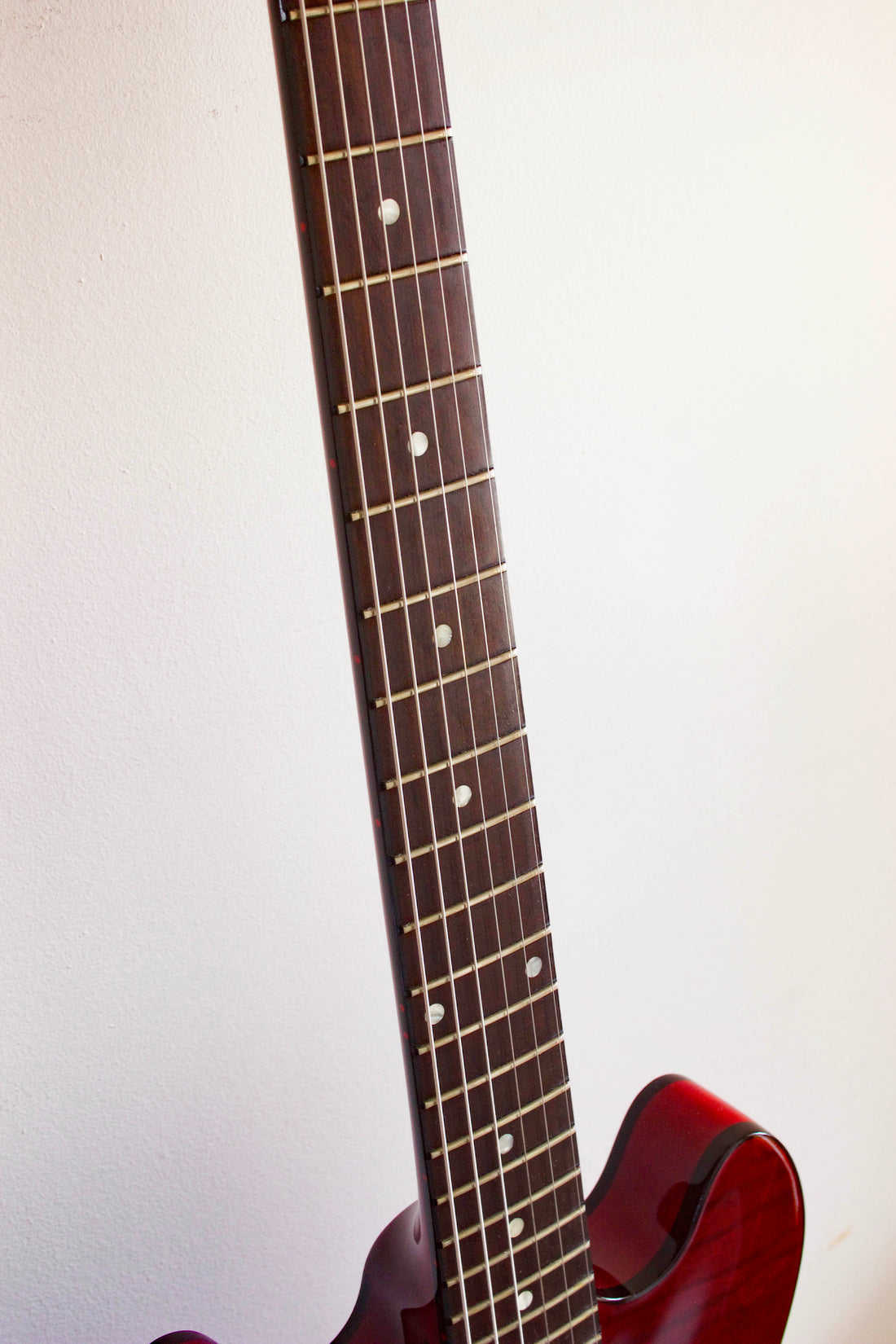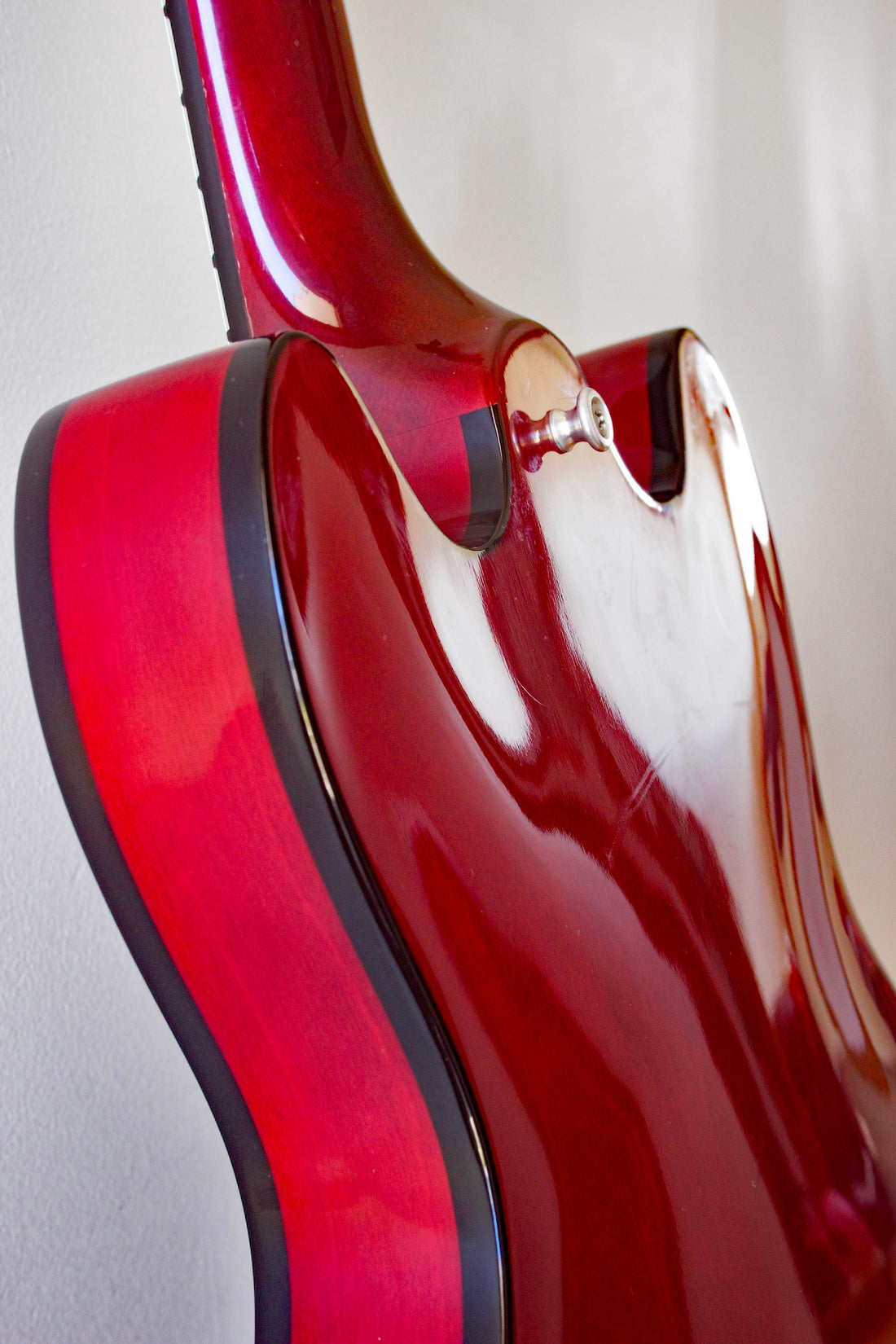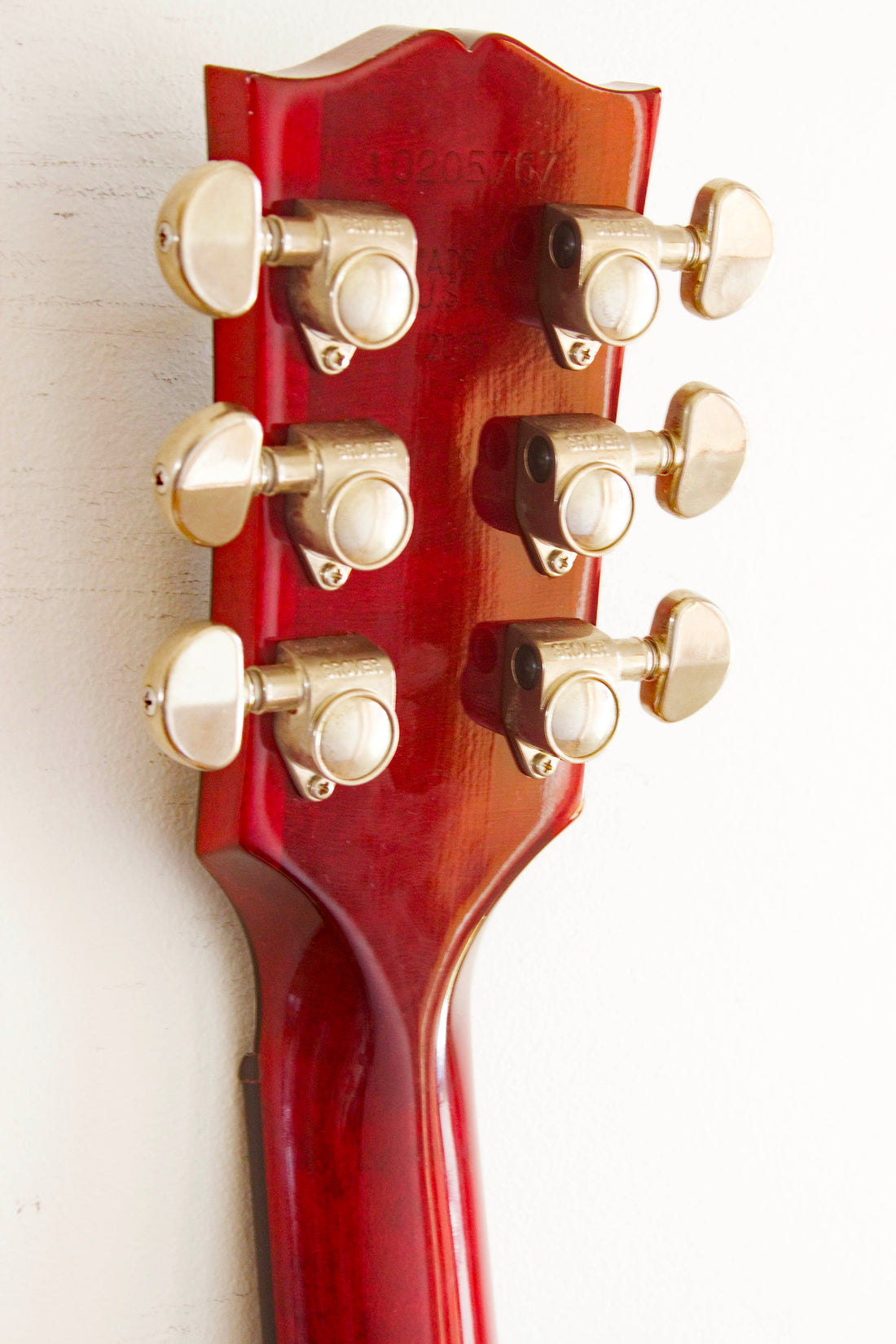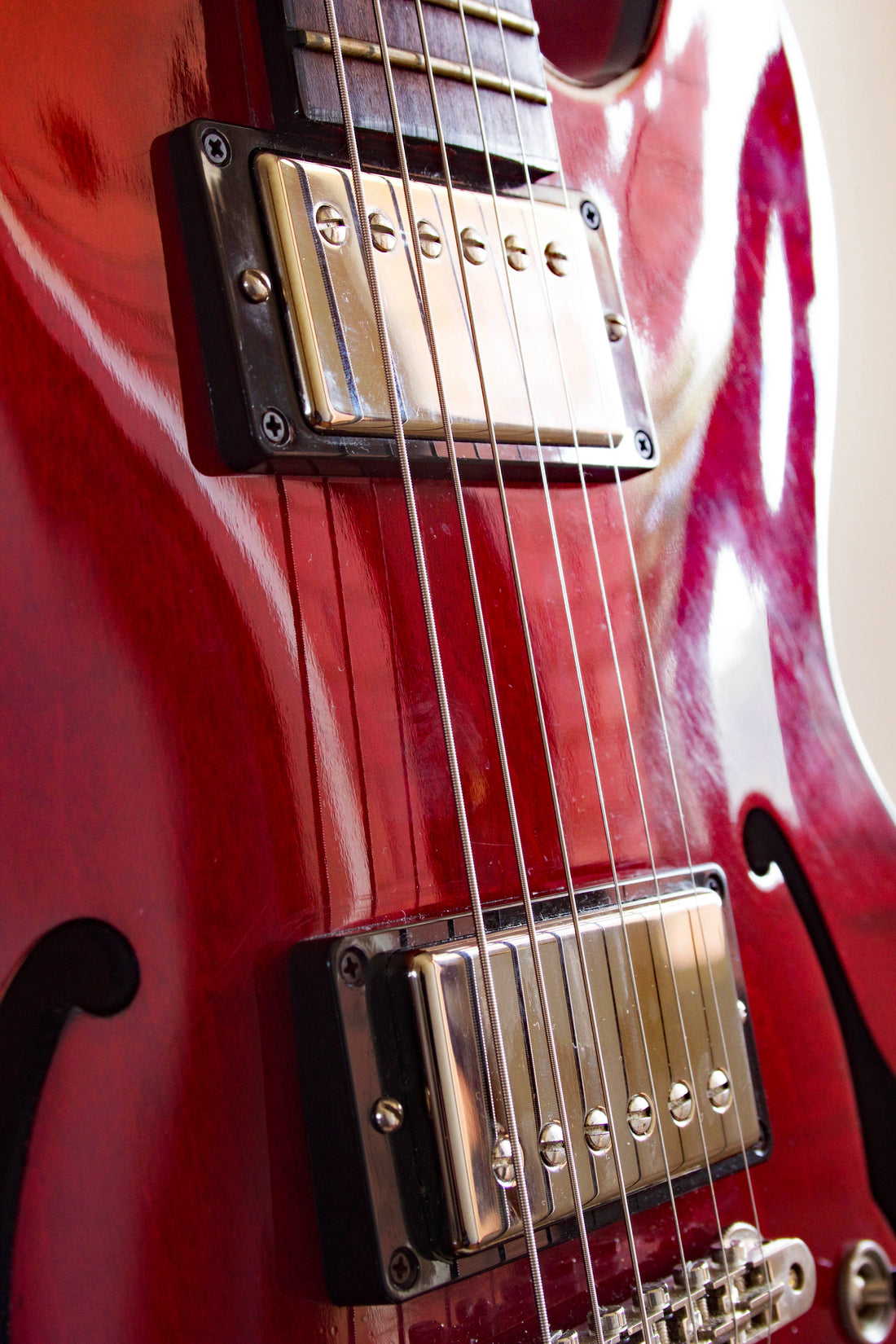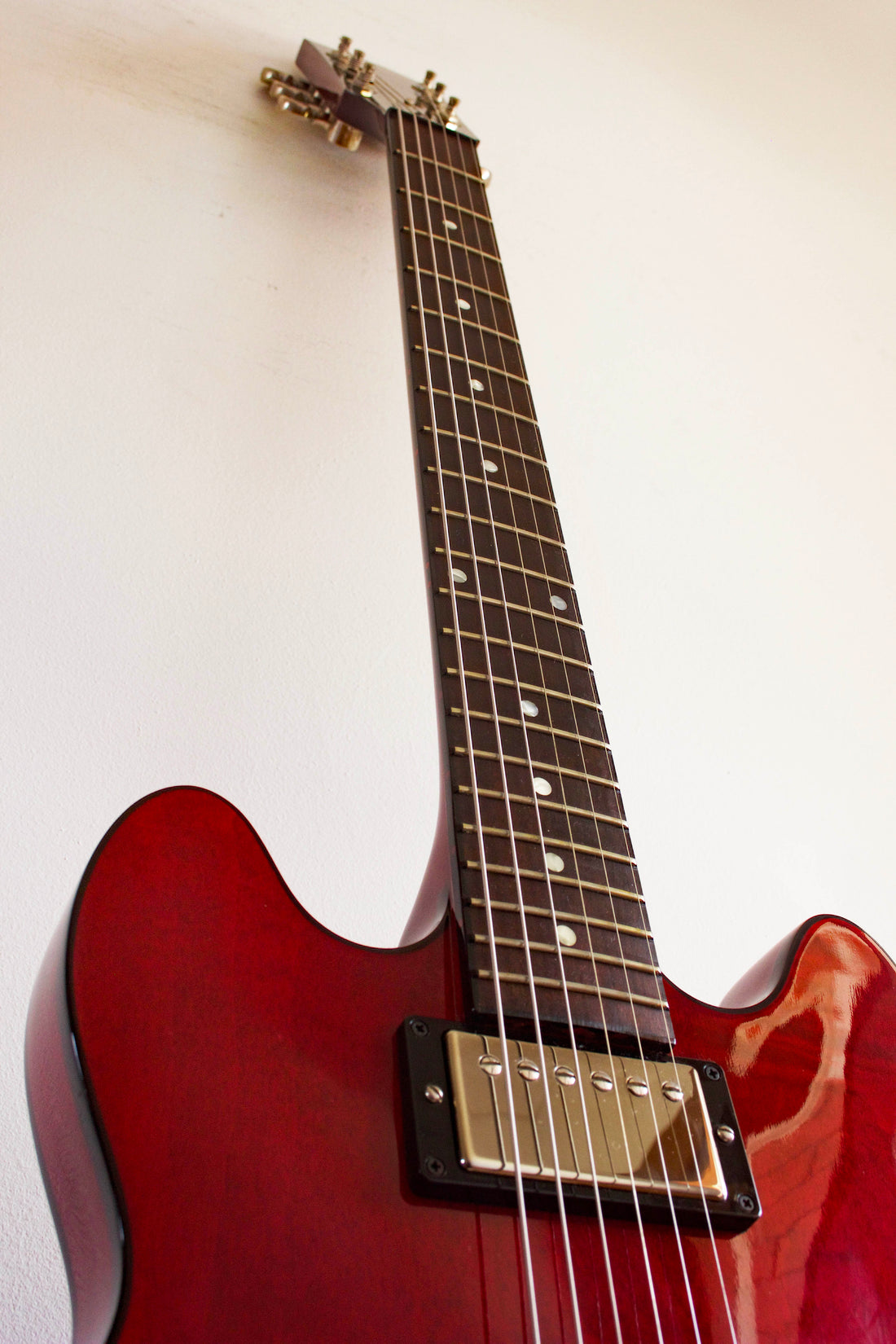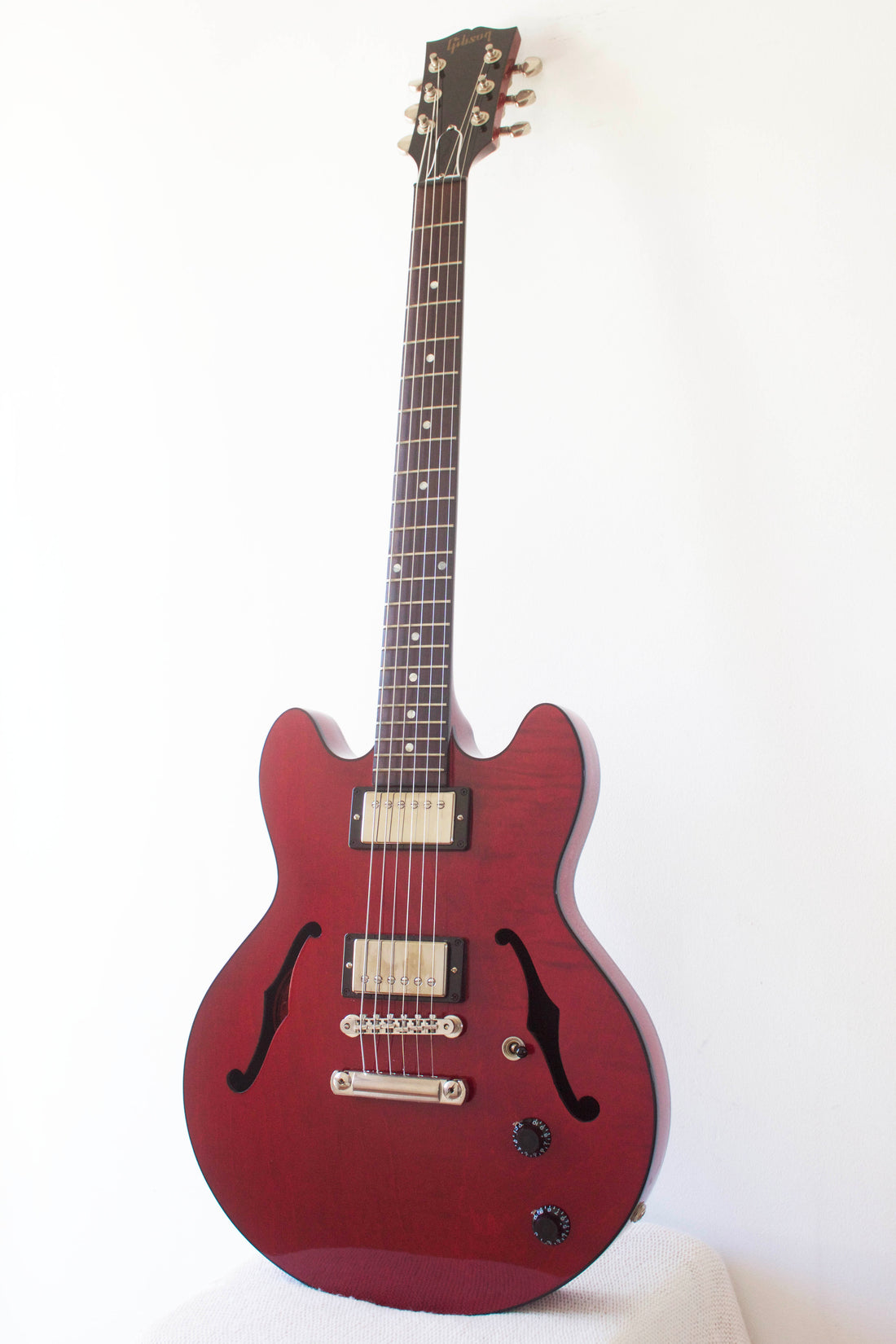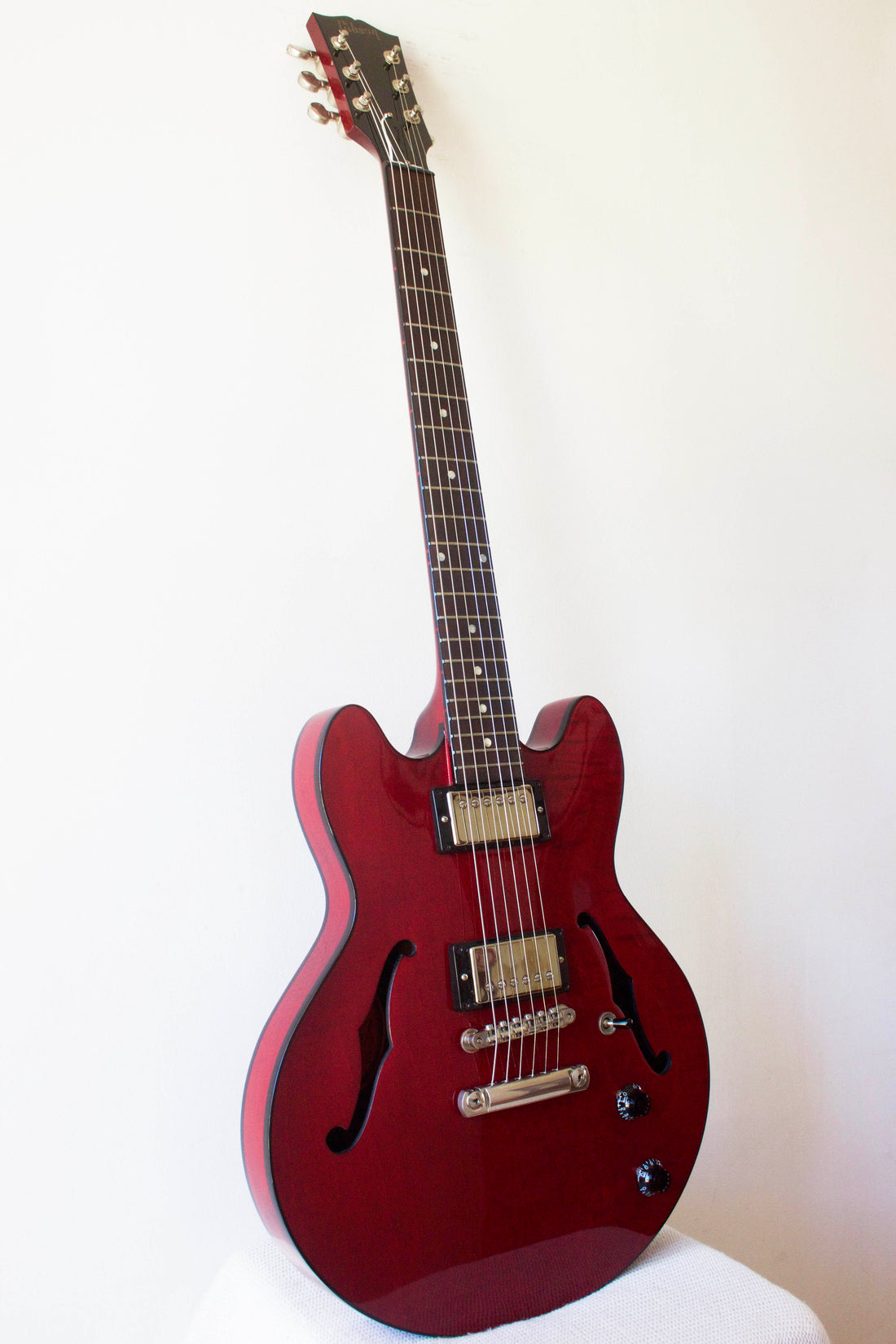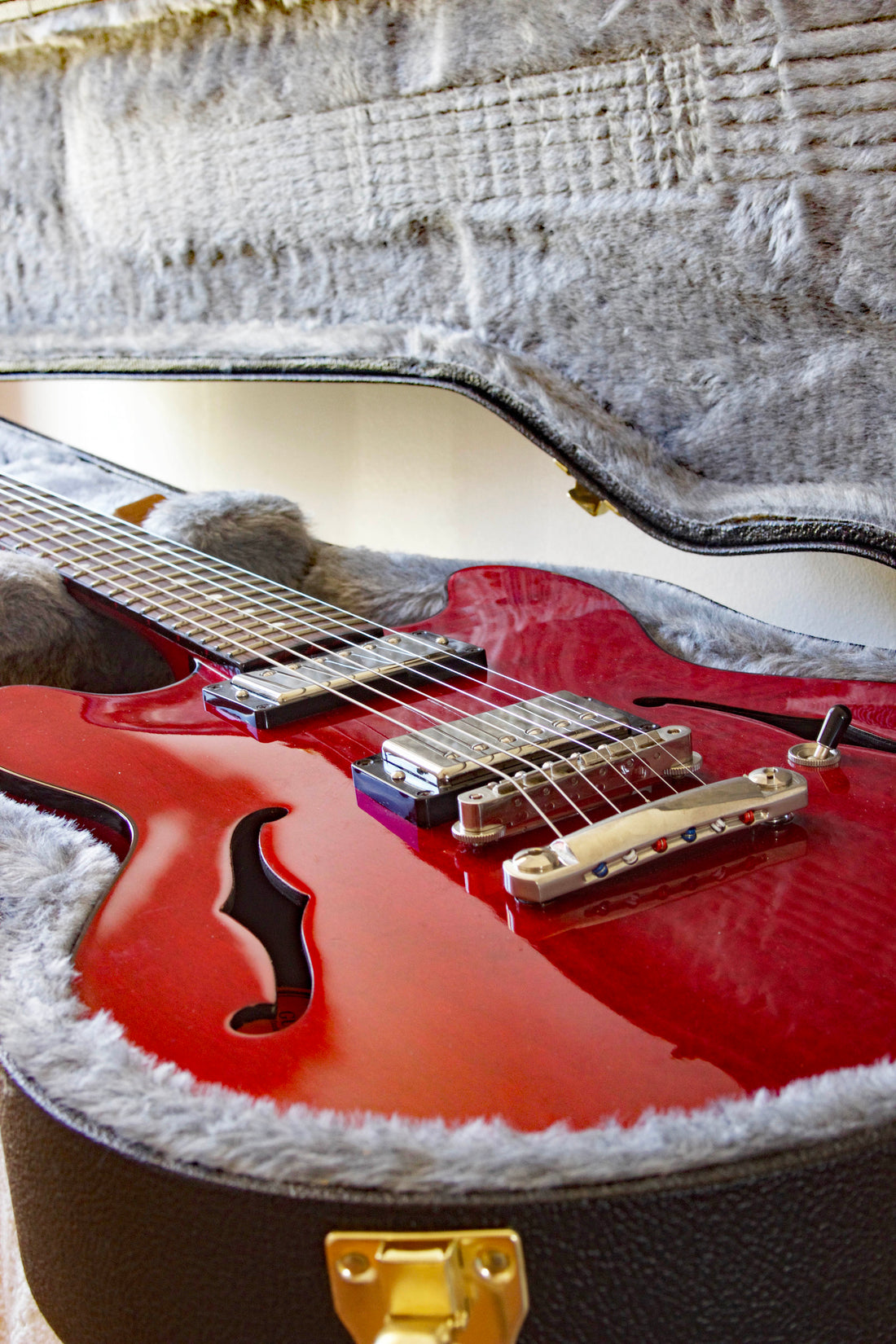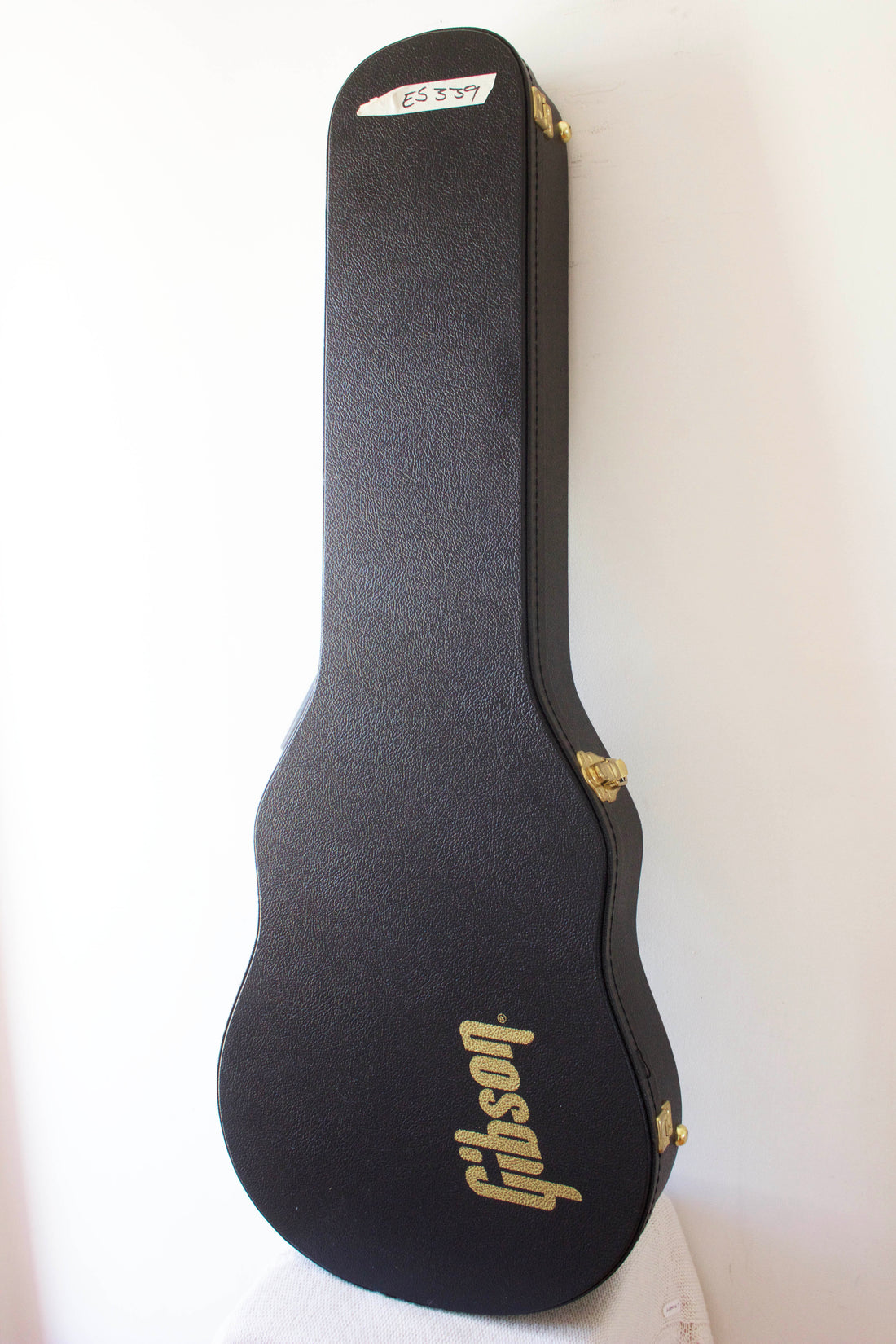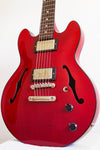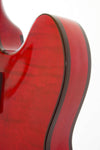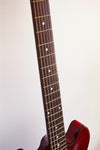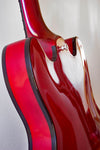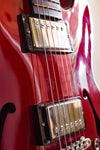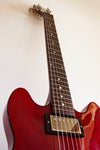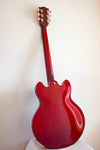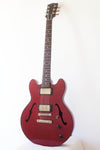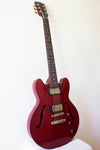 Gibson ES-339 Studio, wine red, made in USA 2015. The 339 is the slimmed-down version of the iconic 335; the same maple semi-hollow body with centre block, but a few less cm wide for ease of play. It's a great body: light and resonant, compact and comfy, but with a whole lot of extra sauce to the tone compared to a solid body. 2015 was a controversial year for Gibson, but this guy didn't get any of the controversial appointments going onto guitars out of the Nashville plant: no robot tuners, no brass nut, no fancy bridge, no weird logos... this one is a proper vintage style Gibson that's very nicely put together. The frets have nice little nibs and feel great, the neck is a nice round moderate profile... it all works well in the hands. The tone is very addictive. You get a heap of natural sustain and bass, so rolling the tone knob back to 5 on the neck pickup gives you  thick, syrupy blues growl; or flick to the bridge with the knobs dimed for a an explosion of grit, bite and attack... it's a very easy tone to love. The wine red finish lets the subtle flame of the maple shine through, it's a classy no-nonsense look. This is a lovely girl!
Model: Gibson ES-339 Studio
Made: Memphis USA, 2015 (serial 10205767)
Finish: wine red, gloss
Body: maple with centre block
Neck: one piece maple, rosewood board
Mods: none
Pickup: original Gibson Classic '57 humbuckers
Case: original Gibson hard case, excellent quality and condition
Cosmetic condition notes: mild finish wear. There's one very minor scratch on the end of the headstock, aside from that it's just the occasional dimple. There's some very light play-wear above and below the strings. Nor far from mint. Overall: excellent condition.

Playing condition notes: Neck is straight, intonation is good, action is low, truss rod works. All electronics tested and working properly. Frets have very little wear, 9/10 for life left. Setup with fresh 11/49s.