(SOLD) Gibson Les Paul Studio Metallic Yellow 2001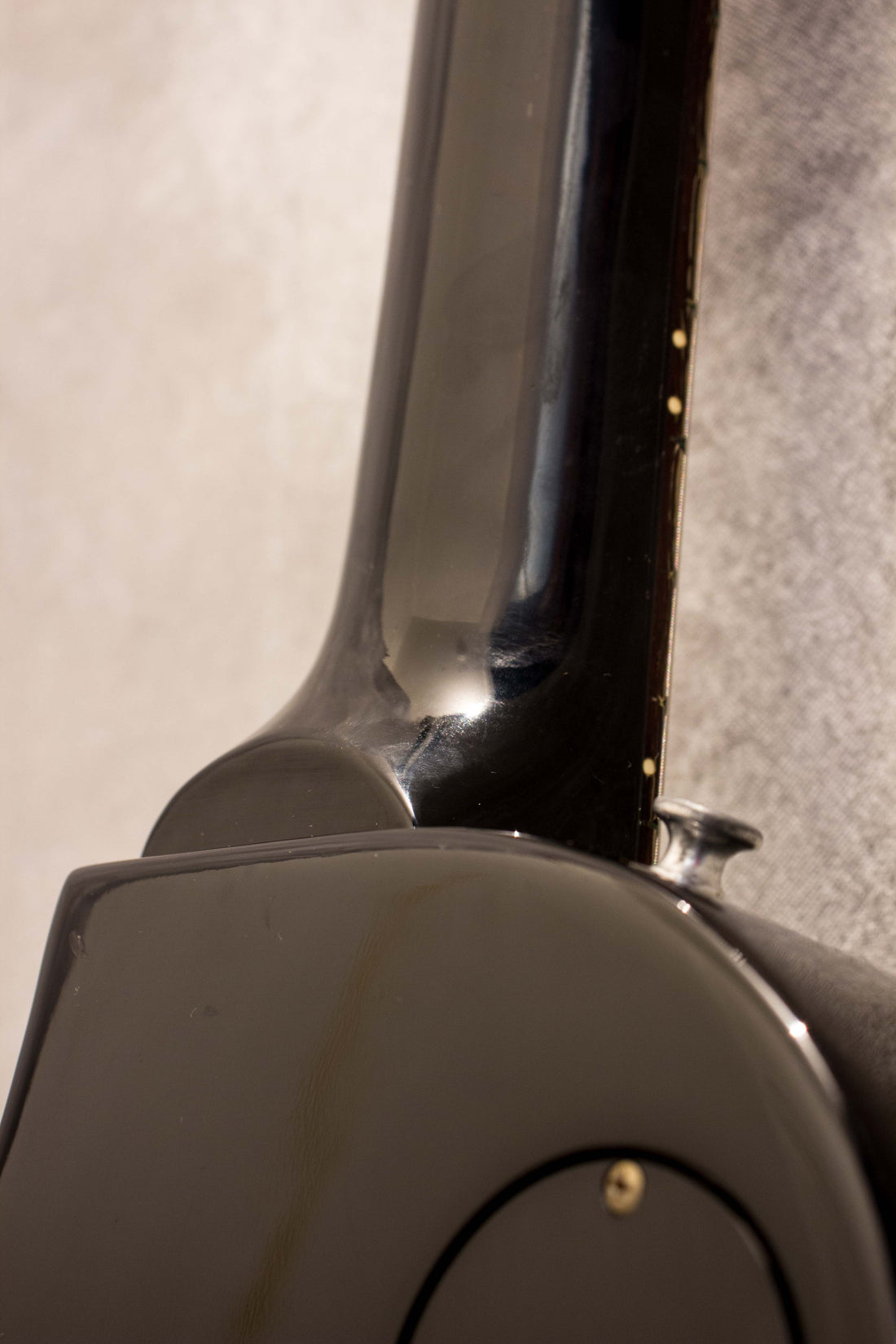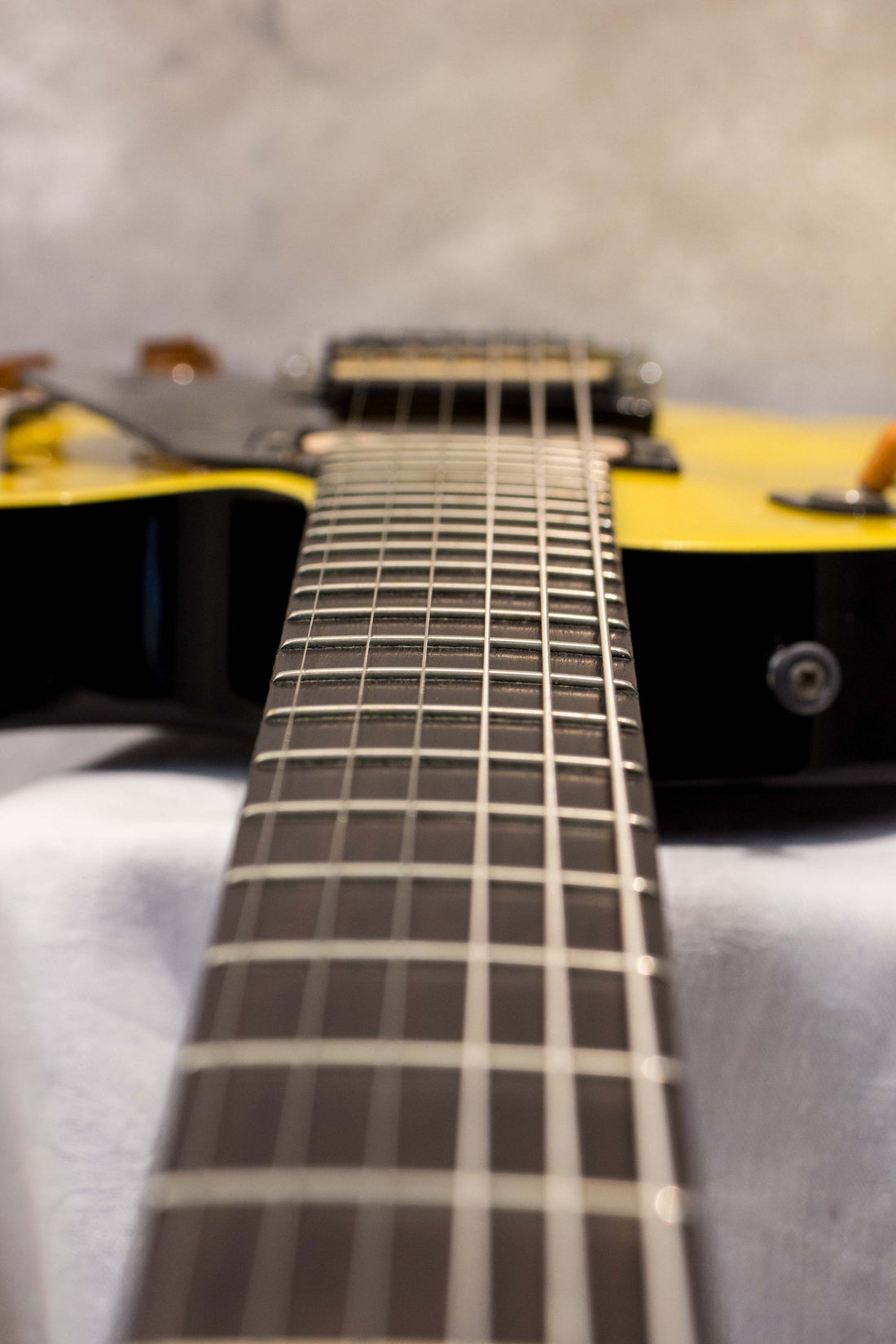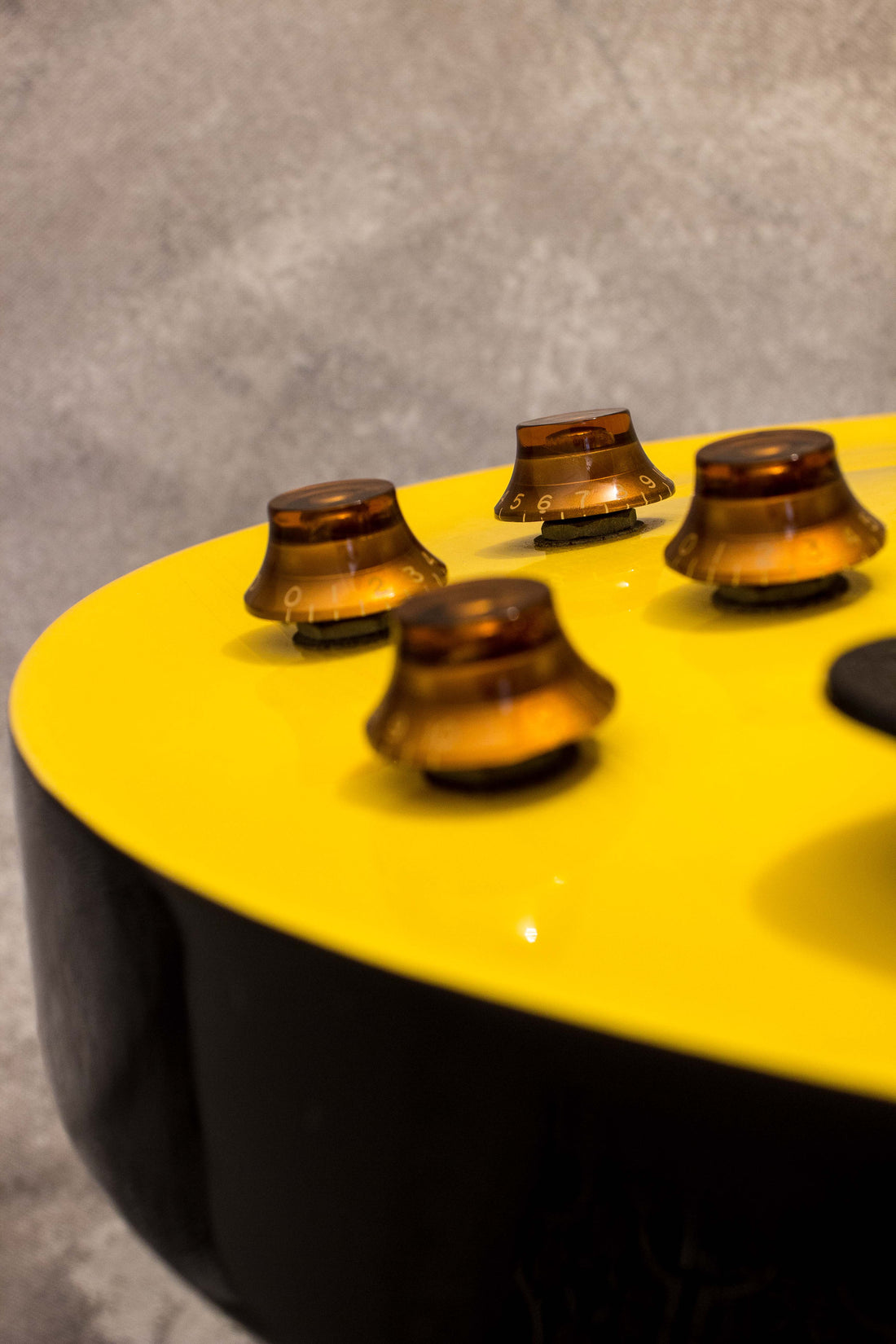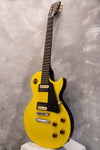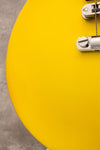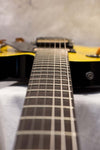 Gibson LP Studio, bright metallic yellow, made in USA 2002. This guitar was part of a limited run made for Gibson's Japanese distributors, Yamano. That explains the outrageous finish: so many of the coolest Gibsons end up in Japan! It also means it had to pass an extremely stringent quality control test, as Yamano ran their own QC on Gibson instruments and would send back anything that didn't meet their rigorous standards. The bright yellow finish is checking a fair bit on the top, and with some zebra HBs and a classy ebony board, this is surely born and raised just for the stage. The neck is a moderate profile: chunky, but not massive. It feels great in the hands and is conducive to big rock rhythm playing. The Classic 57 pickups are a little more bright and open than a 490 set which was the stock set; It pushes the tone in the vintage LP direction which is fine with us! If you're out sweating with a rock and roll band and need an outrageously YELLOW guitar to wow and amaze the audience with; here's the dang yellowest guitar you'll ever see.
Model: Gibson Les Paul Studio
Made: 2001, USA (serial 03241300)
Finish: gloss bright yellow metallic (limited edition)
Body: maple top, mahogany body, lightly chambered
Neck: mahogany with ebony board, 24.75" scale, 12" radius
Weight: 4.510kg
Mods: pickups replaced, pickguard repalced
Pickup: Gibson Classic 57 humbuckers x2
Case: basic non original gig bag
Cosmetic condition notes: mild finish wear. Headstock has some minor marks on the end. Neck is clean and smooth in the hands, minor scuffs and dimples on the back only. The back has some widespread minor scuffs and surface scratches but no major marks. The sides have a few minor marks: a scuff on the 'waist' on the top edge, light marks on the shoulder, some dimples near the jack and some light scuffs along the bottom horn. The front has some noteworthy checking lines nea the switch, knobs and bridge, as well as some dimples near the knobs and bottom horn and some play scratches on the guard and top horn. Overall: very good condition (8/10).

Playing condition notes: Action is low, neck is straight, intonation is good, truss rod works. Frets have some normal wear but there's plenty of height in them, 7/10 for fret life left. No headstock breaks or major repairs. Setup with fresh 11/49s.