(SOLD) Gibson Les Paul Studio Premium Plus Black AAA Flame Top 2006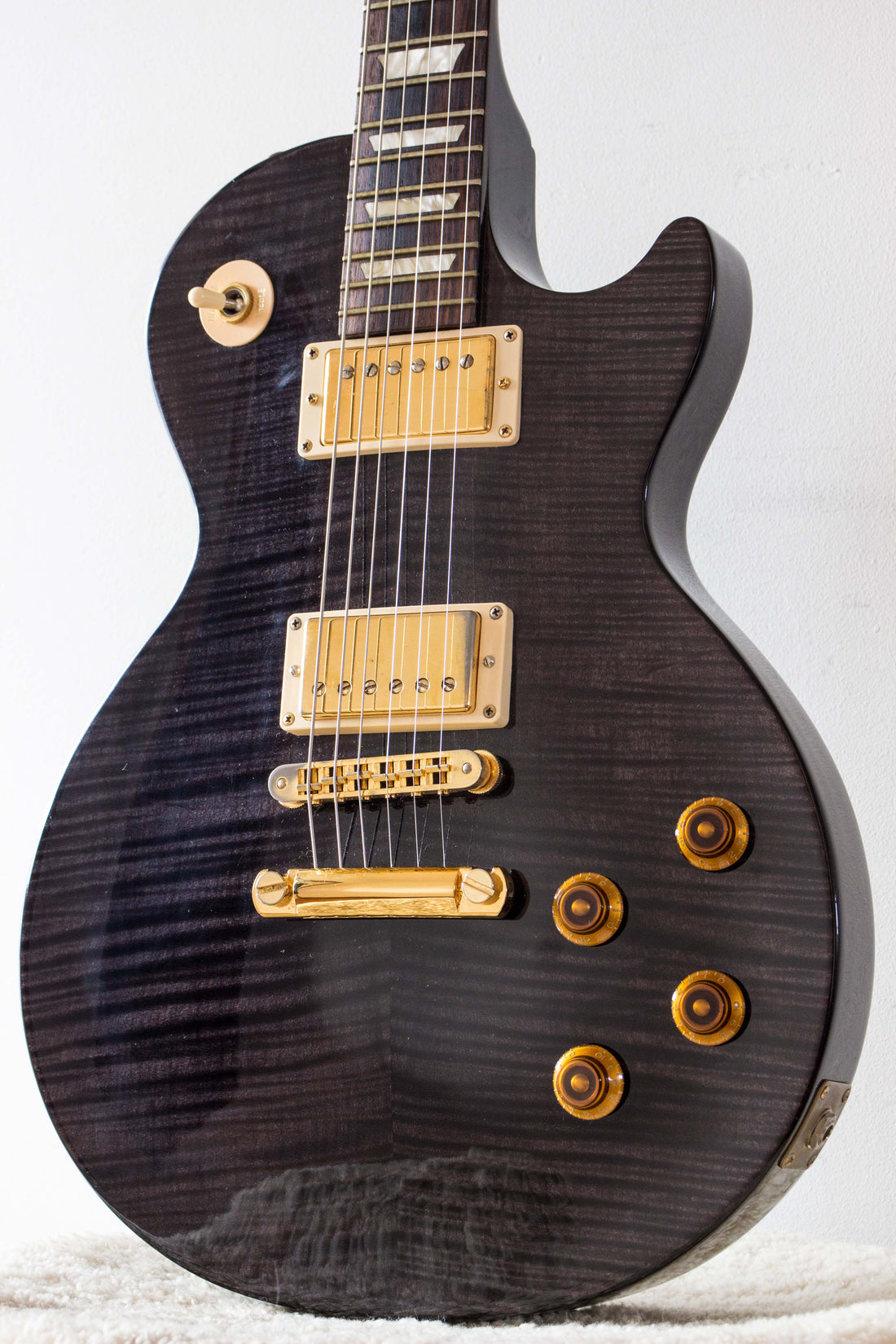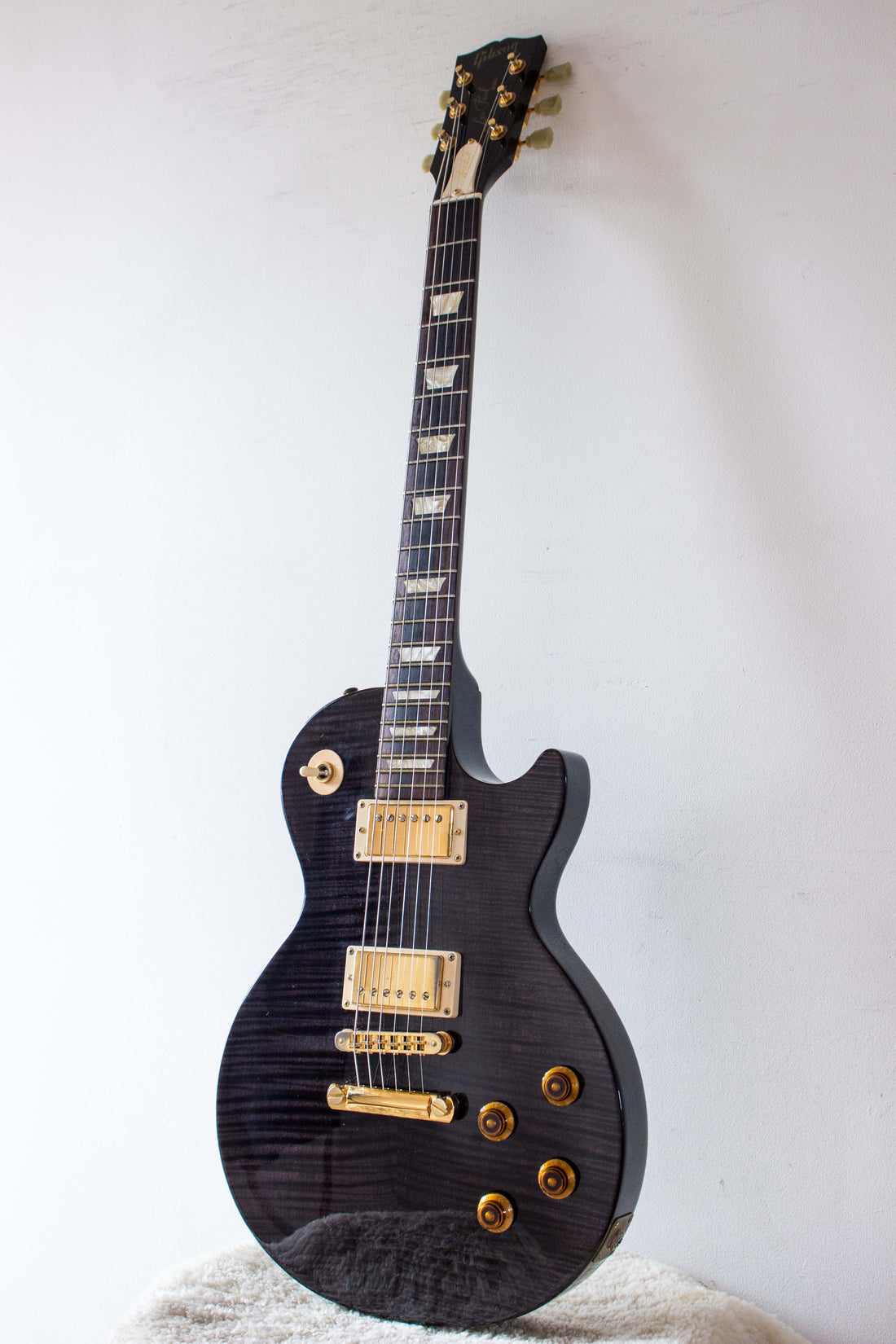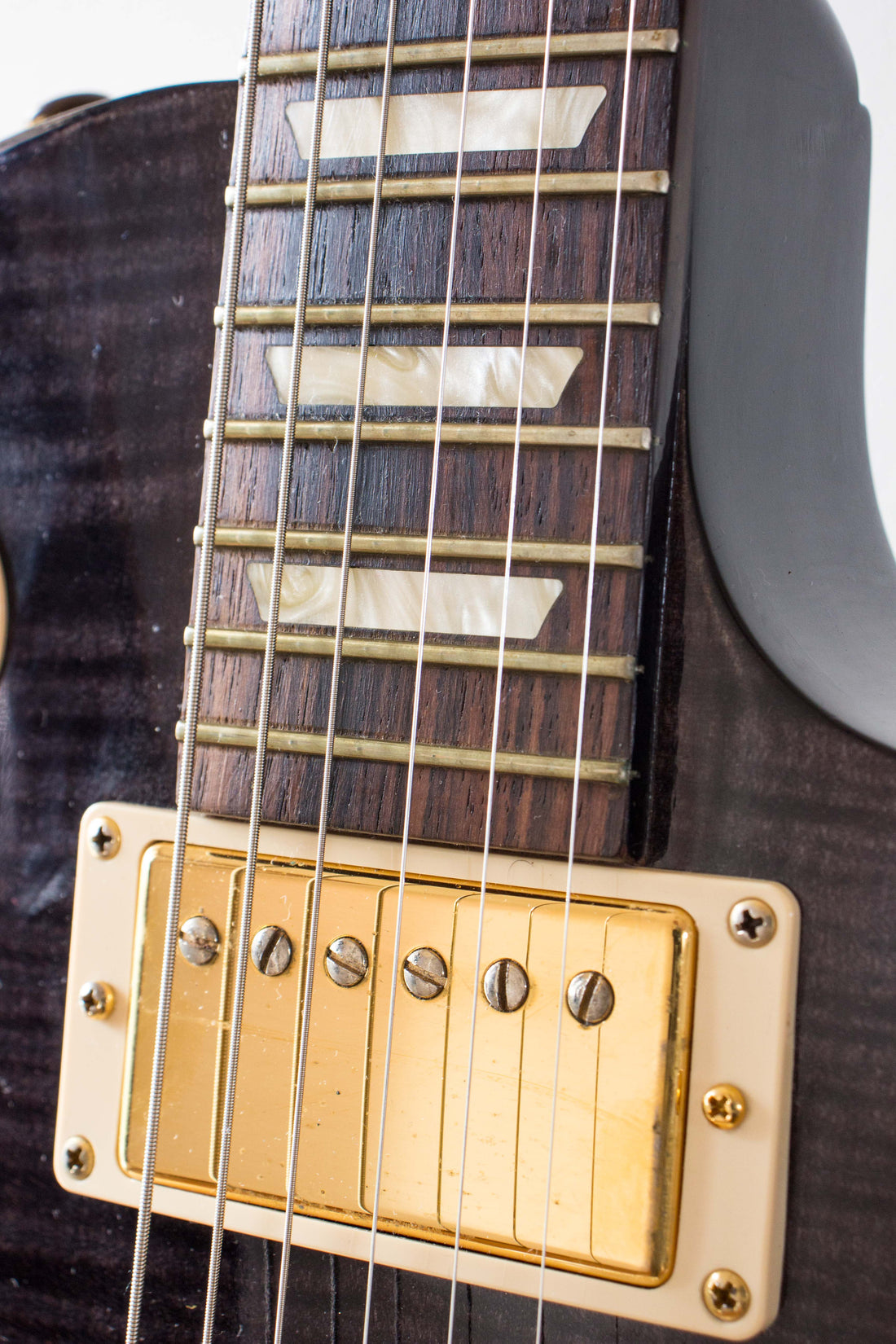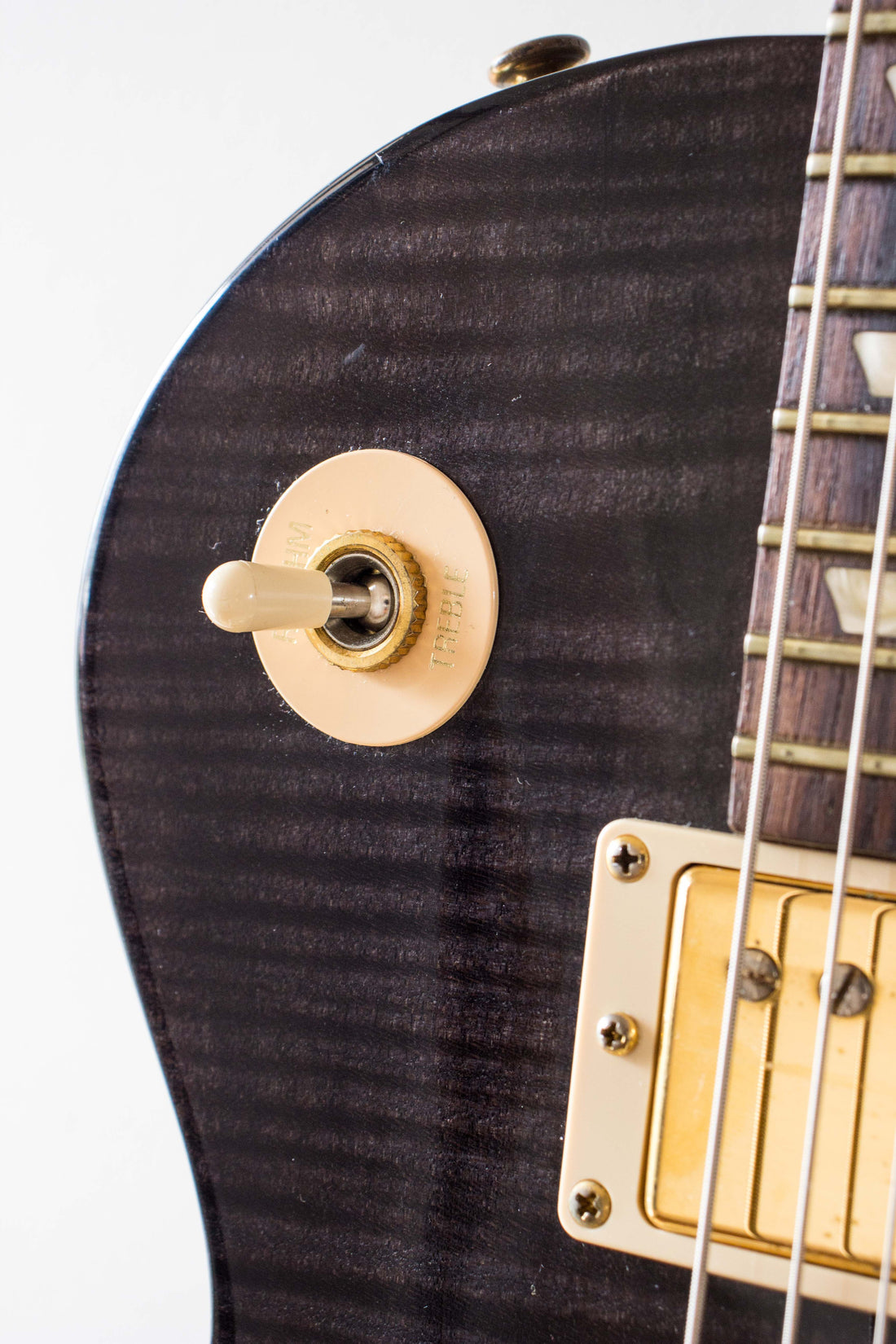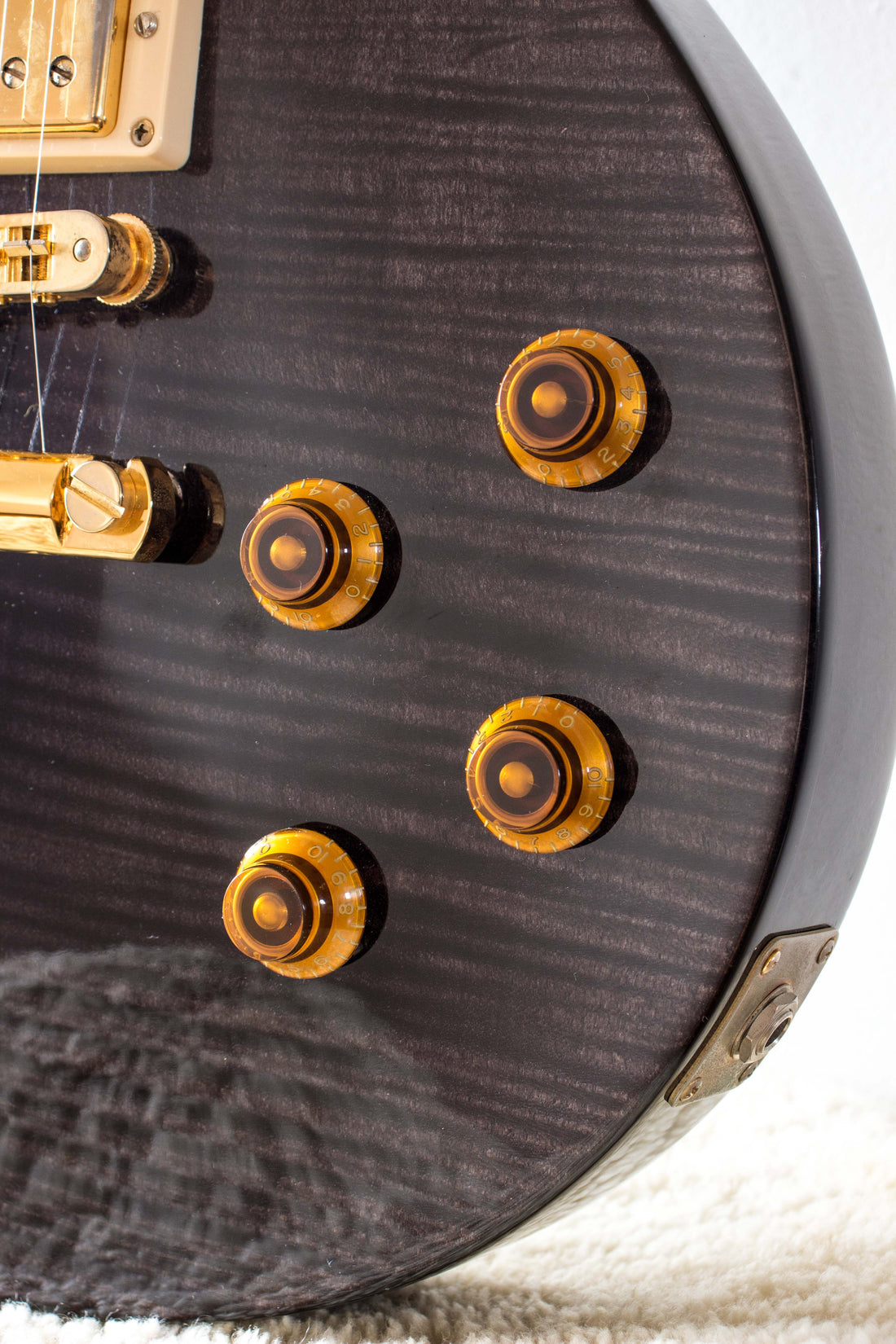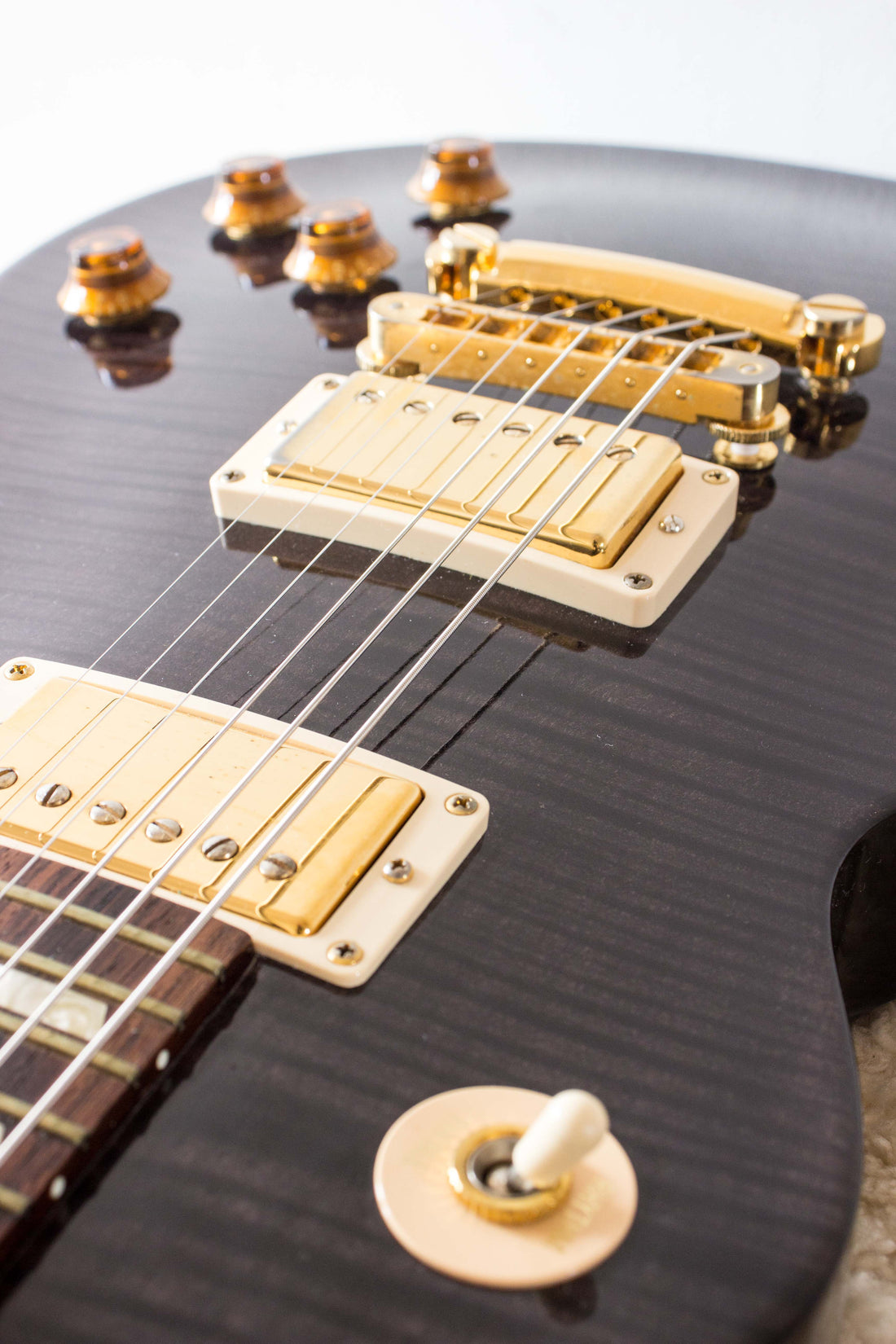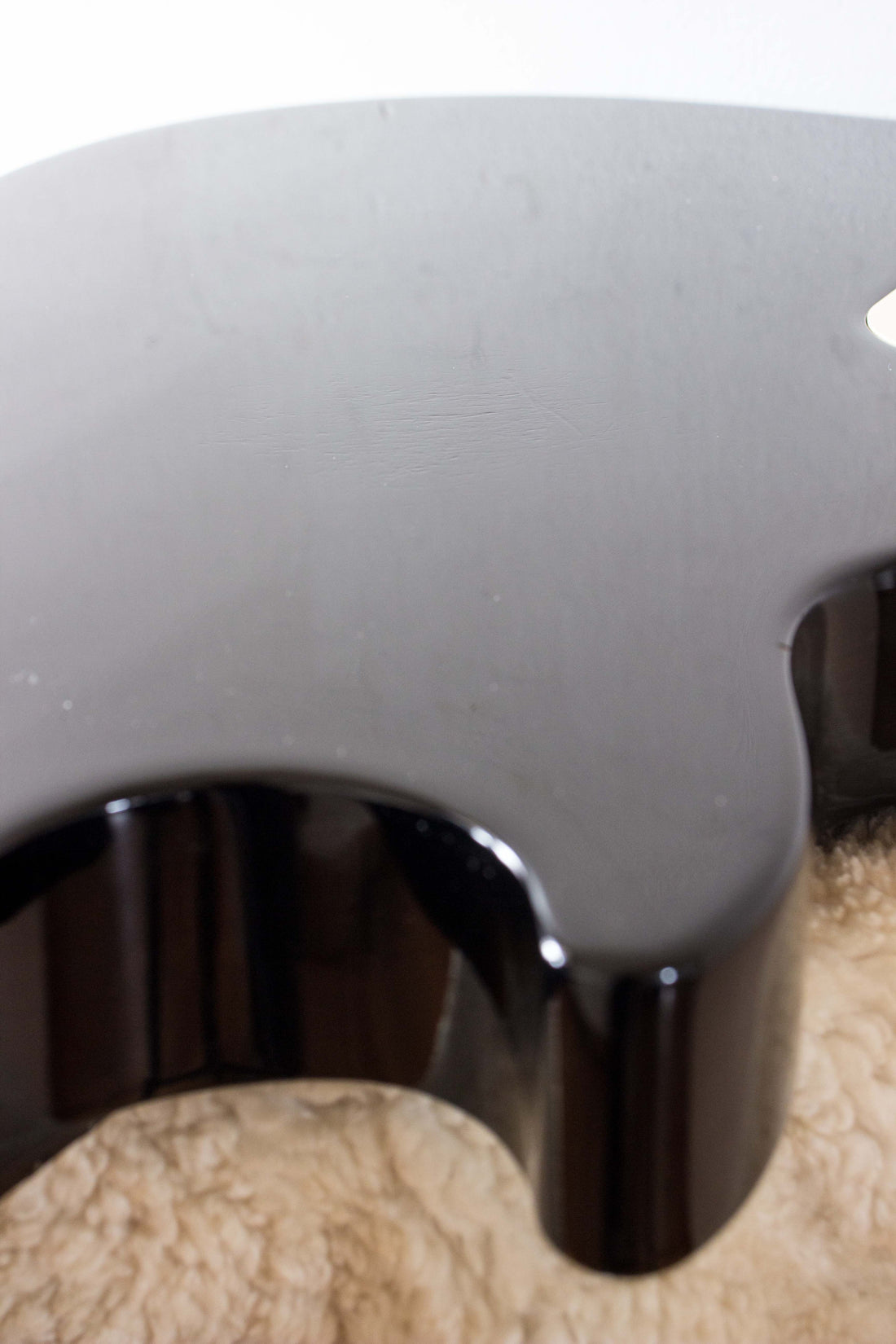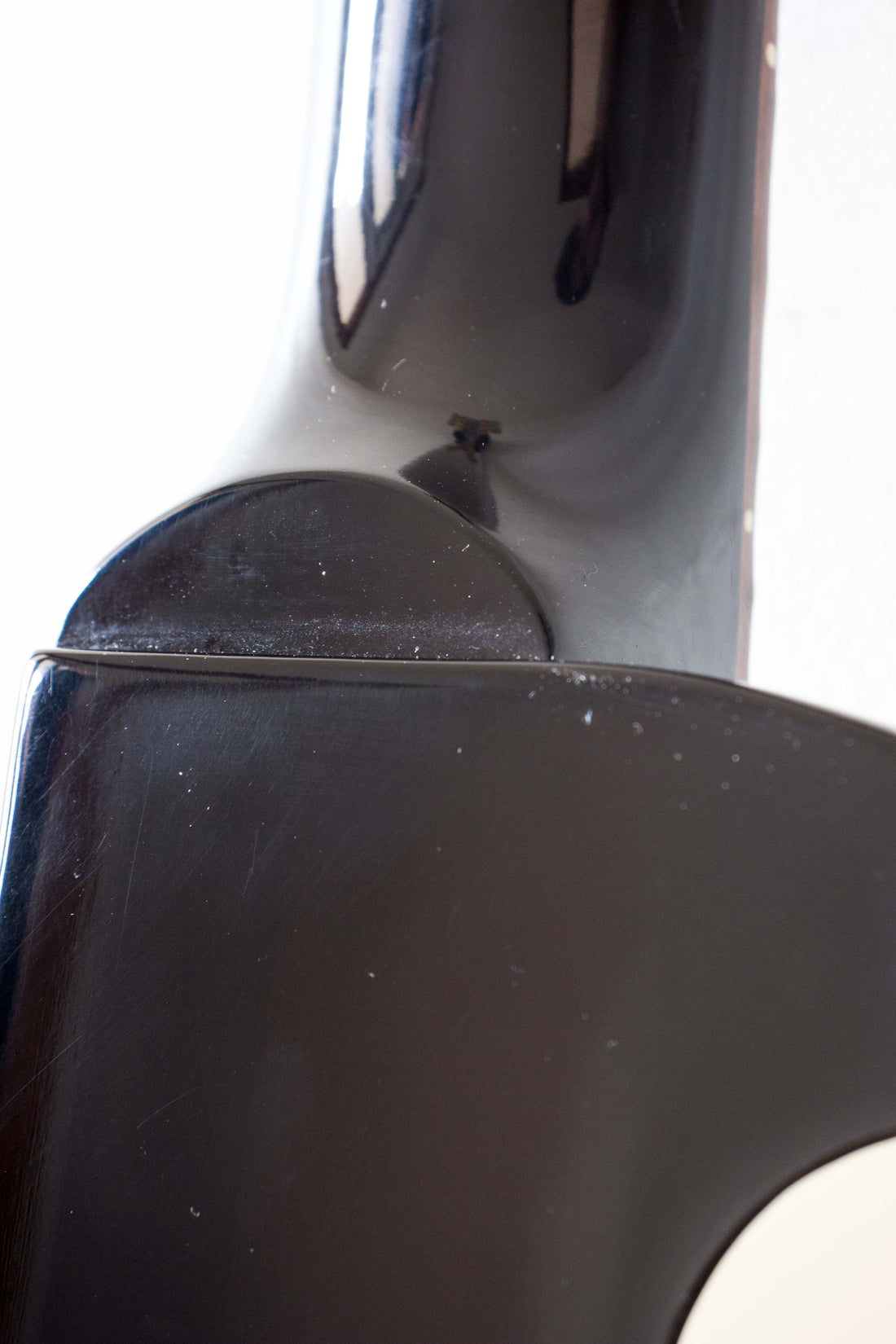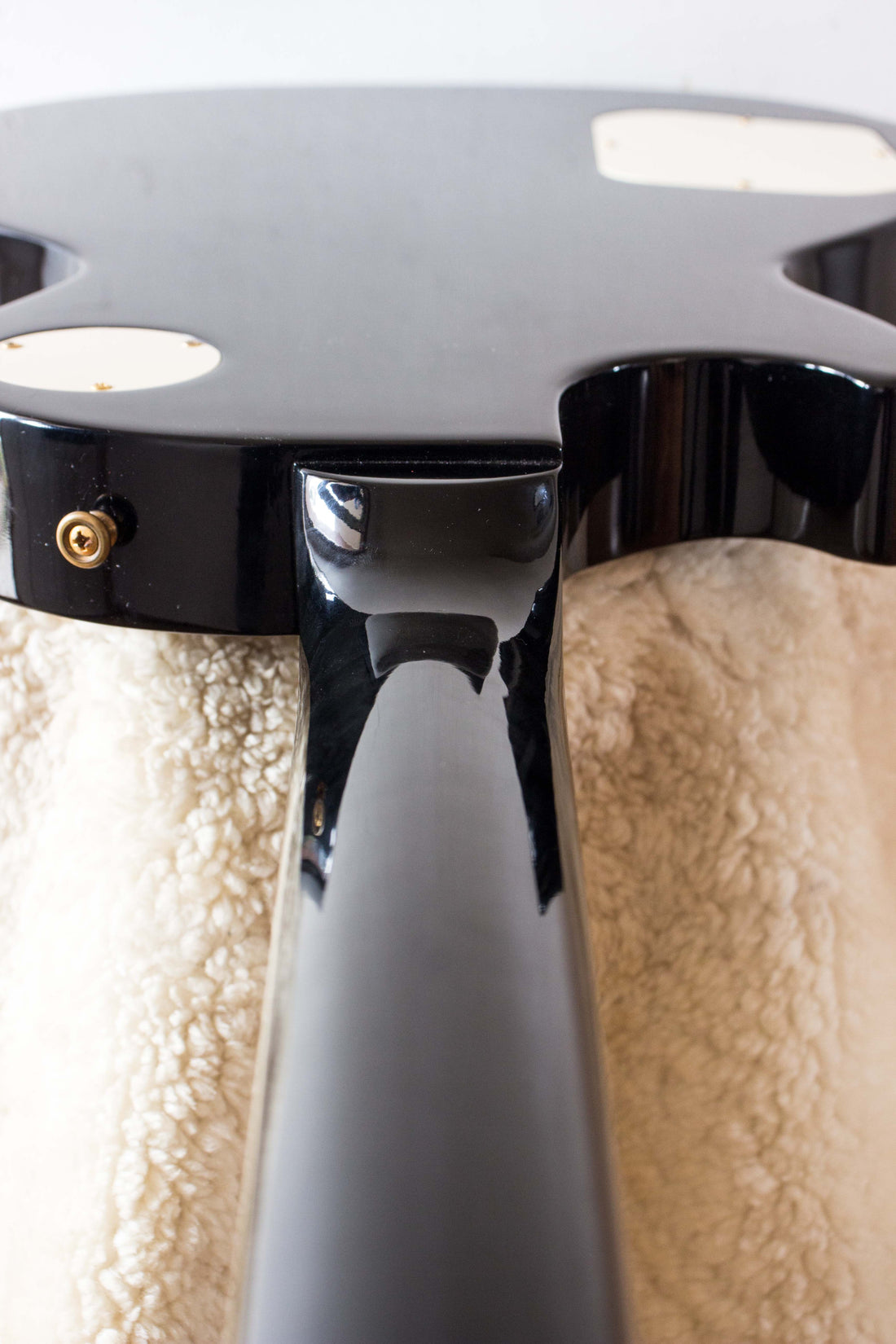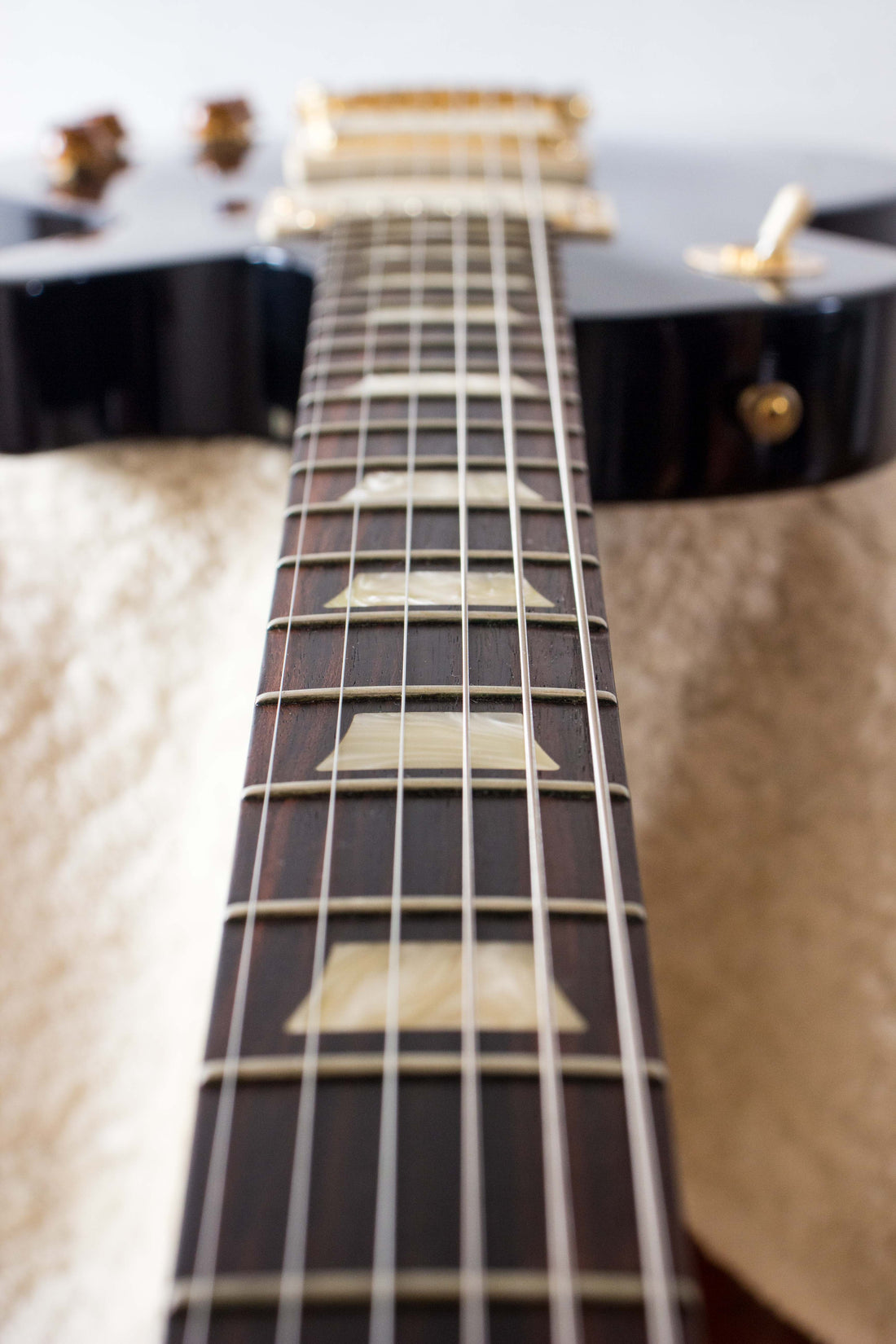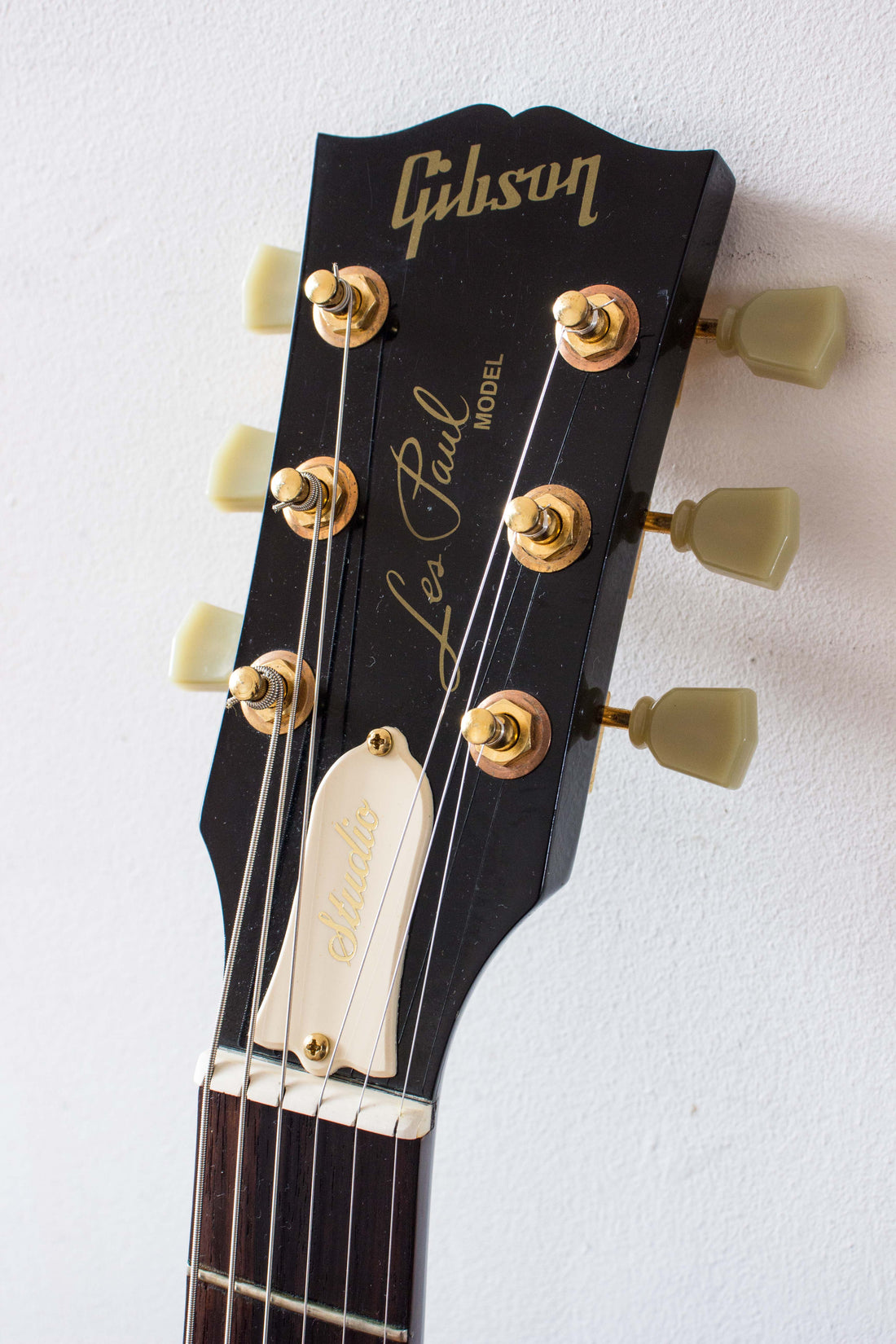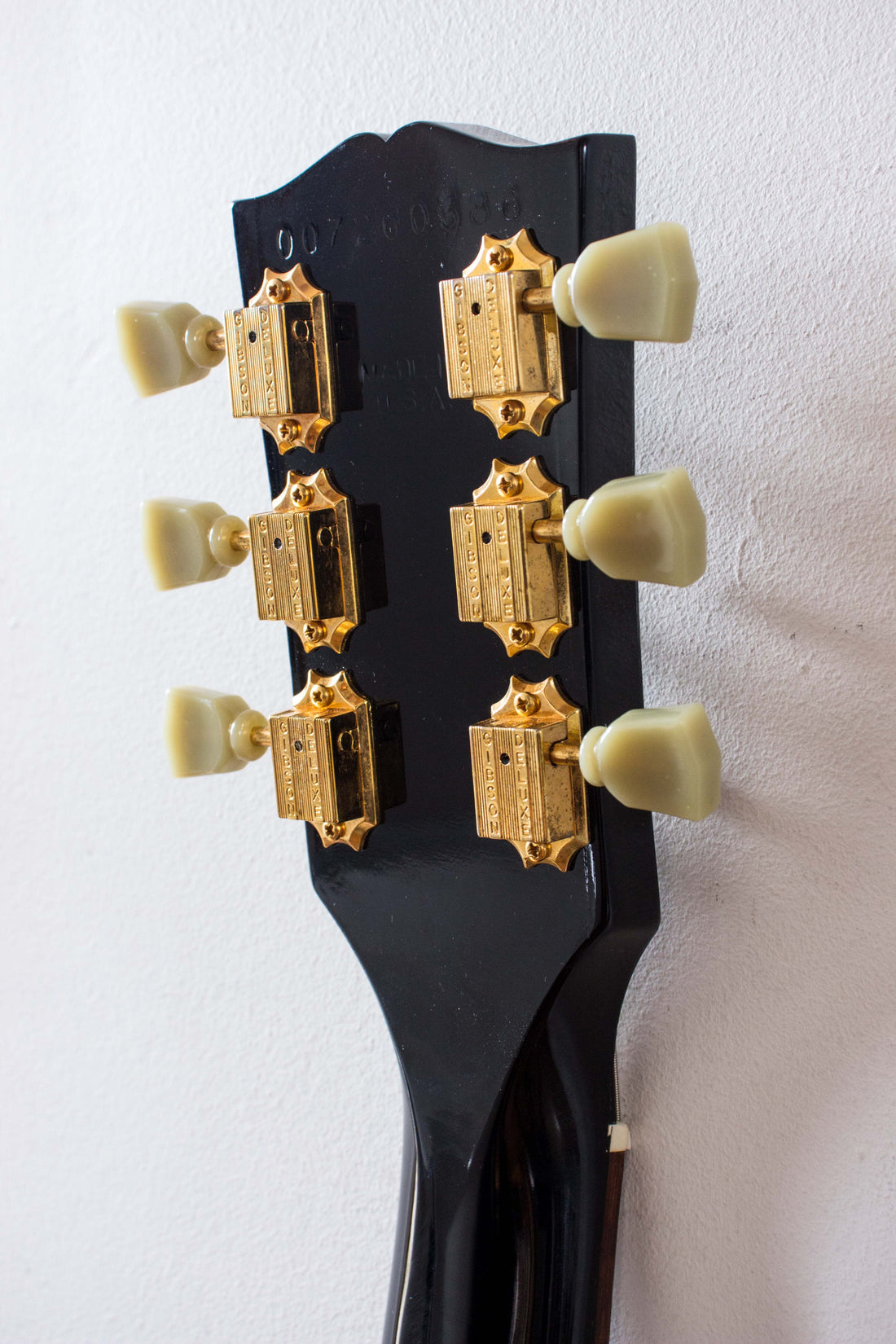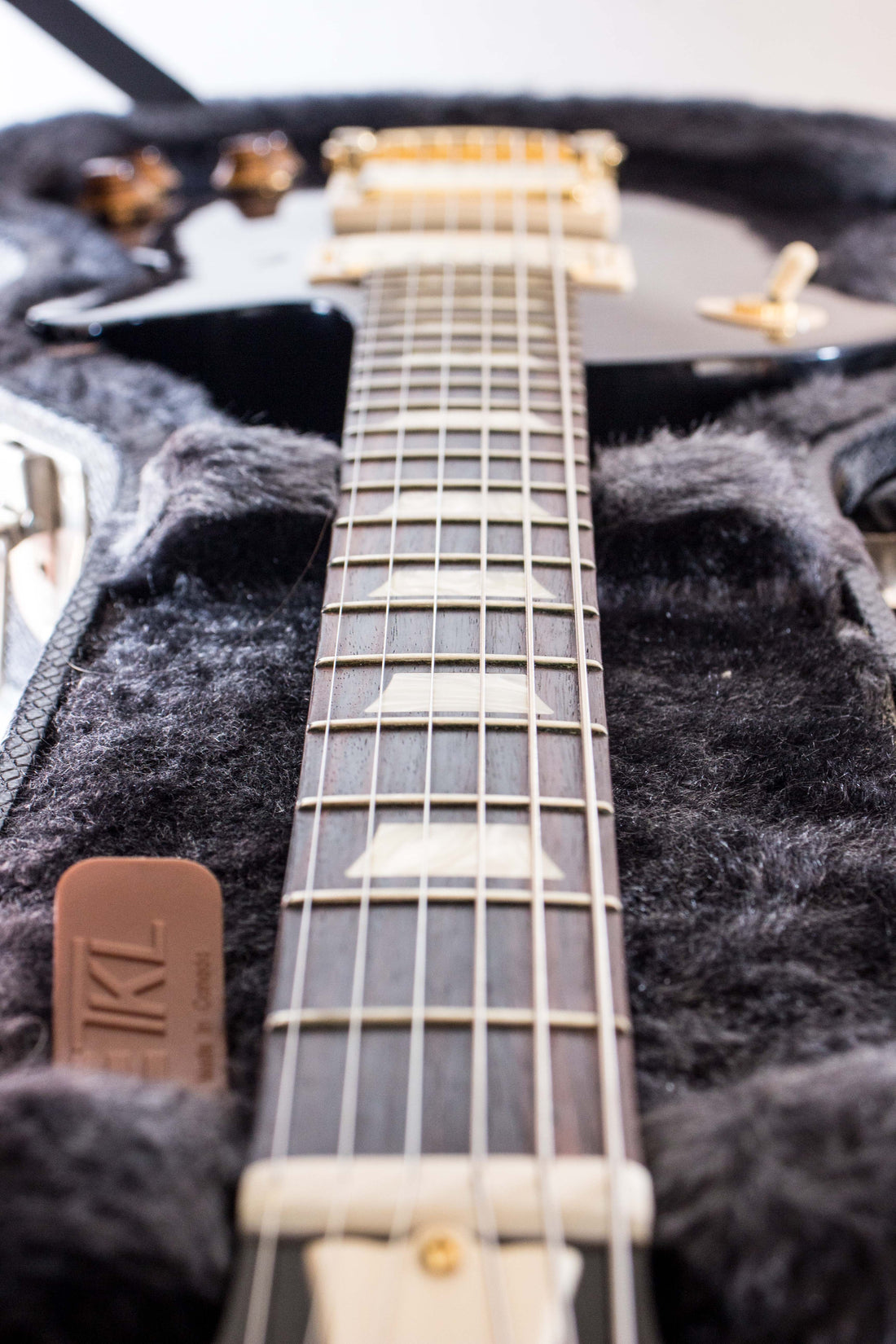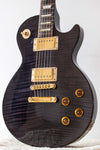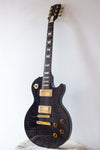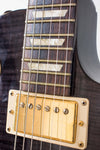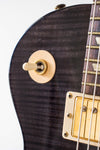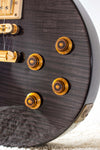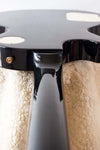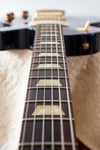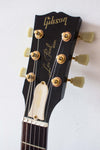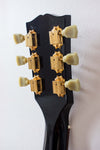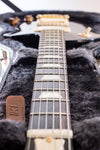 Gibson  LP Studio Premium Plus, black flame, 2006. What a classy little thing this is! This model existed briefly from 2006-8, before vanishing forevermore into the black hole of cool discontinued Gibson models. It's got the basic setup of a Les Paul studio: weight relieved unbound body, slim 60s neck, pretty rosewood board, 490 pickup set etc. It also has swanky gold hardware and an outrageous AAA flame maple top. It's the kind of top you'd expect to see on a $7k PRS; certainly more than you'd expect on a guitar in this dollar bracket. By far the most common finish on this model is the natural maple; the black stain is an unusual and gorgeous scarcity. In the hands, it all adds up nicely. The neck feels solid, slim and sturdy and the body snarls back to you enthusiastically when you dig in; it's lively and assertive under the fingers. The pickups are on the hotter side of Gibson's options; there's plenty of natural compression and a sweet singing midrange on tap. The case is luxurious and sturdy; they fetch crazy dollars when sold separately. All in all, it's equal parts lush and leary.
Model: Gibson Les Paul Studio Premium Plus 
Made: 2006, USA (serial 007260386)
Finish: transparent black over AAA flame maple top
Body: maple top, mahogany body, lightly chambered
Neck: mahogany with rosewood board, 24.75" scale, 12" radius
Weight: 3.945kg
Mods: 'Redeemer' buffer circuit added (details here)
Pickup: 490R/490T set
Case: original Gibson hard case, excellent quality, very good condition
Bonus: original QC checklist and manual
Cosmetic condition notes: mild finish wear. Headstock pretty clean, just mild scuffs around the back of the nut area. Neck is clean and smooth in the hands, no major marks. The back has some light buckle rash mostly in the middle, but no major marks. The sides are pretty clean. The front is also pretty slick, just some mimor scuffs around the switch and some very light play scratches above and below the strings. Overall: excellent condition (9/10).

Playing condition notes: Action is low, neck is straight, intonation is good, truss rod works. Frets have some light wear but there's plenty of height in them, 8/10 for  fret life left. No headstock breaks or major repairs. Setup with fresh 11/49s Moonshiners strings.