(SOLD) Greco EG700 Cherry Sunburst 1978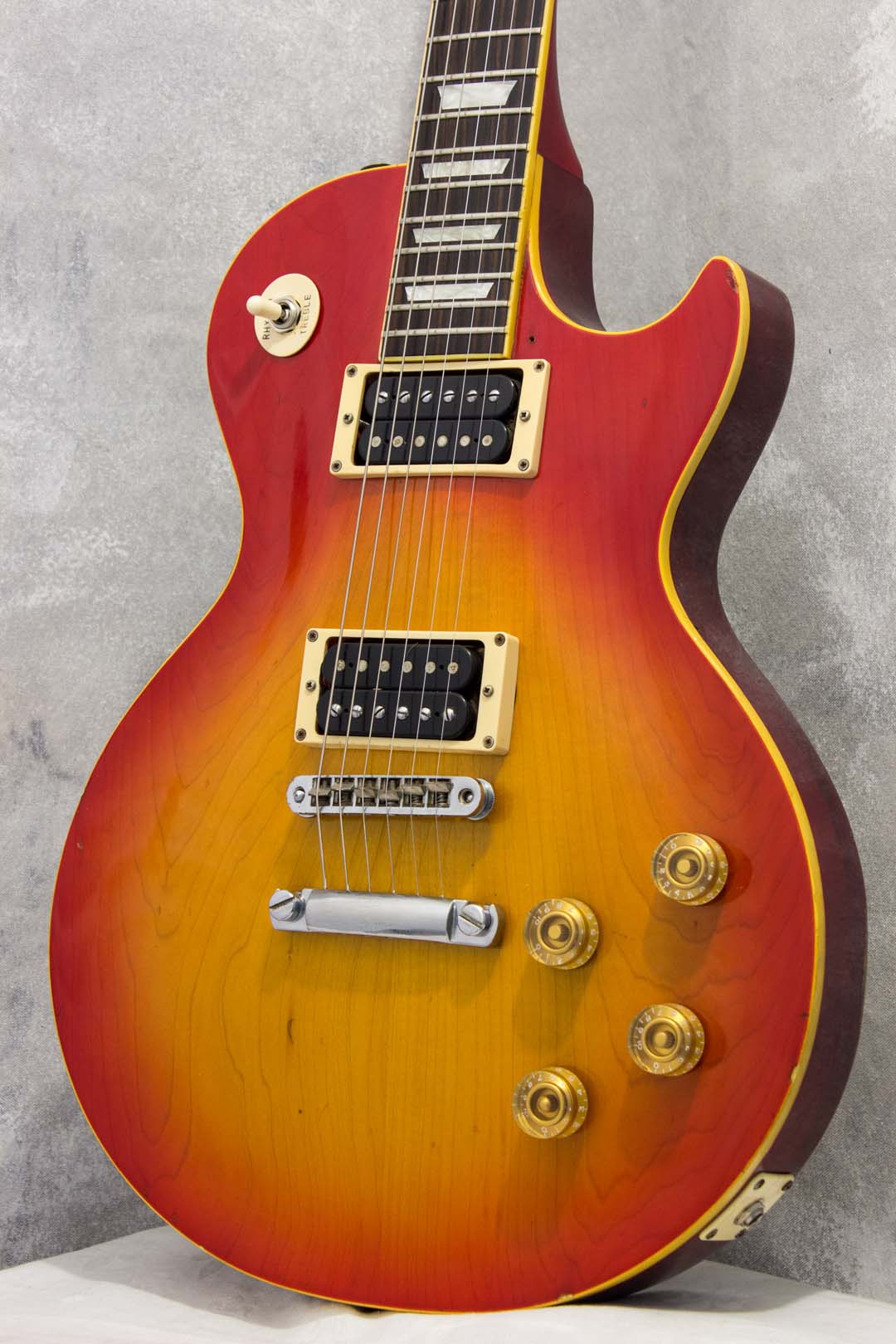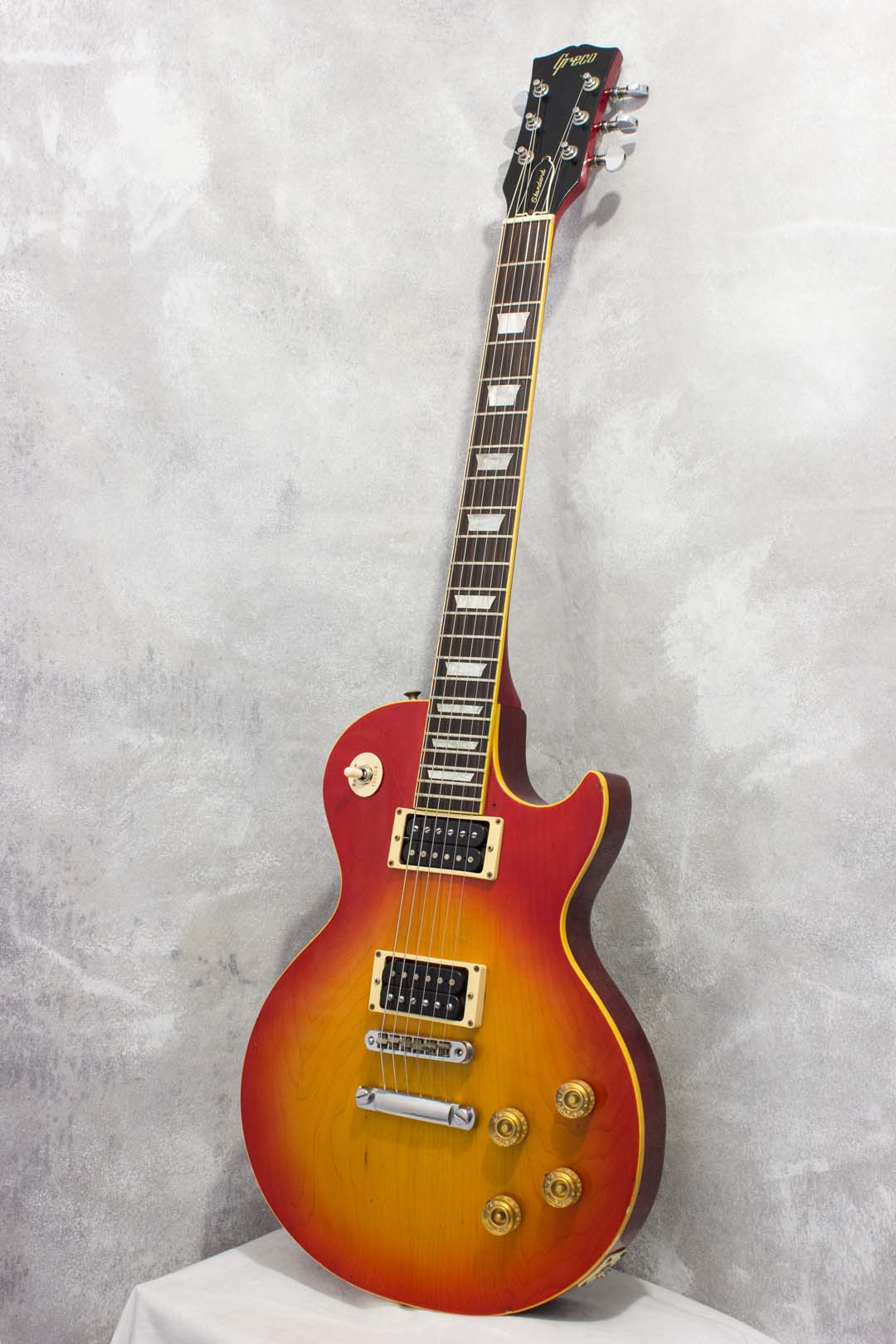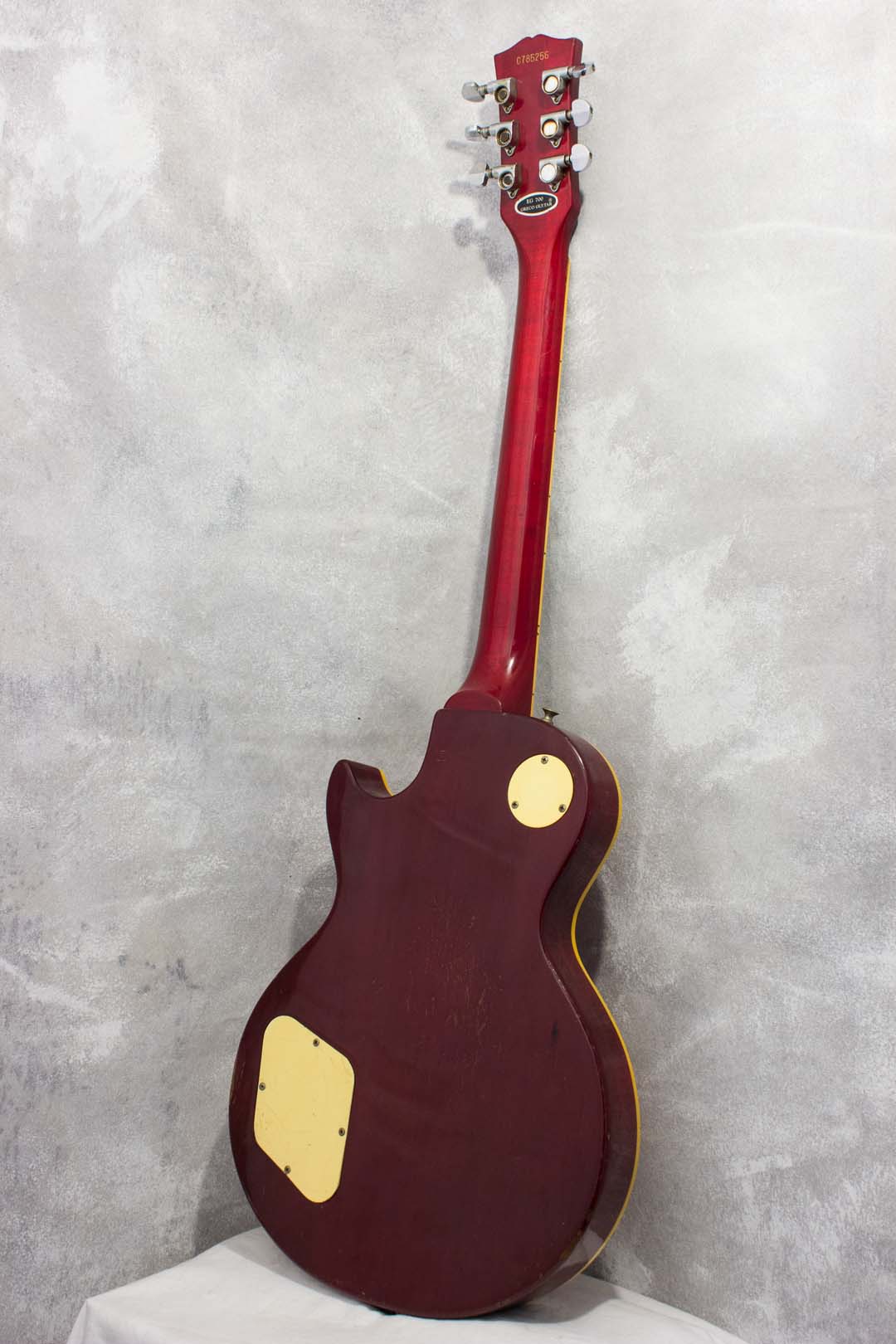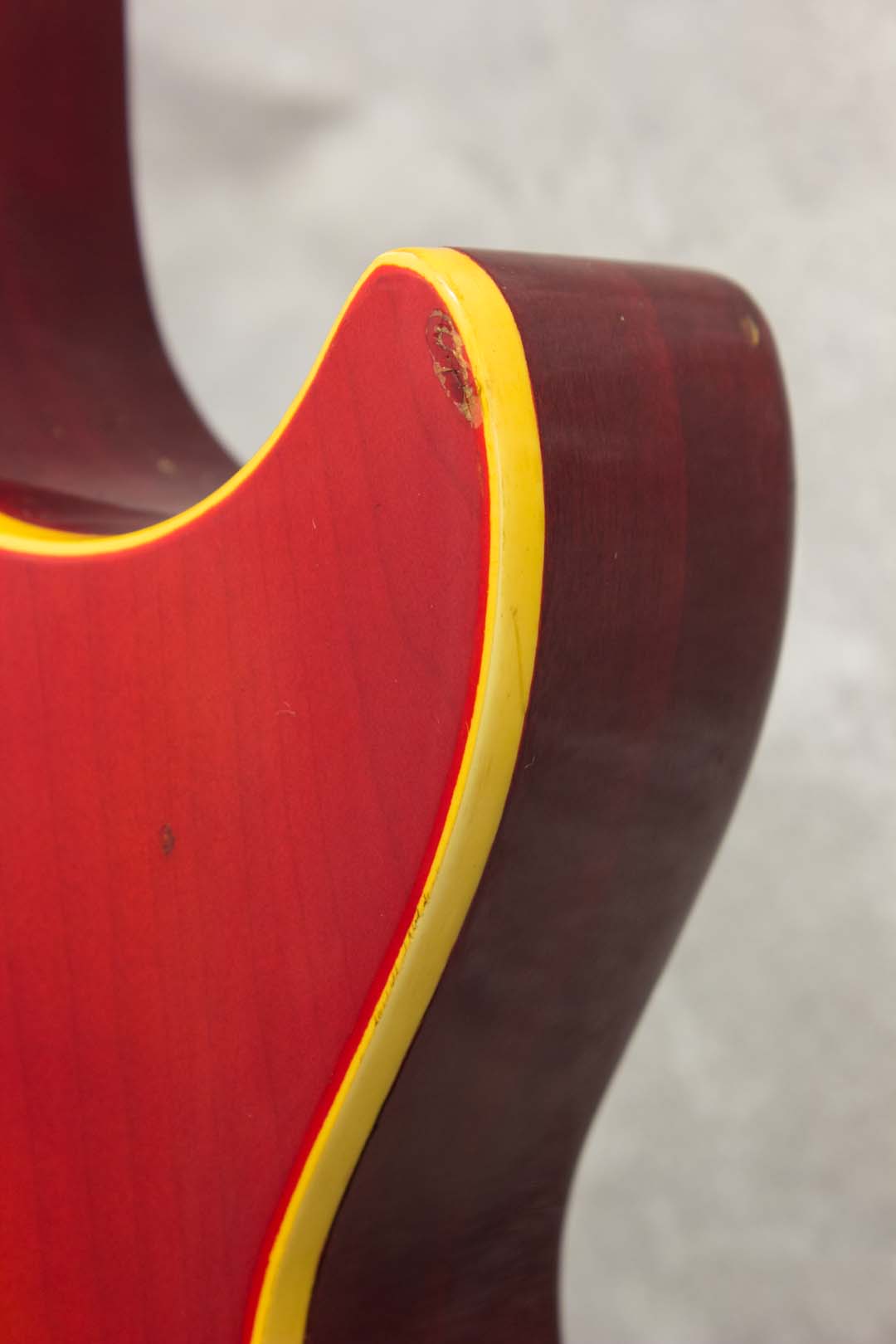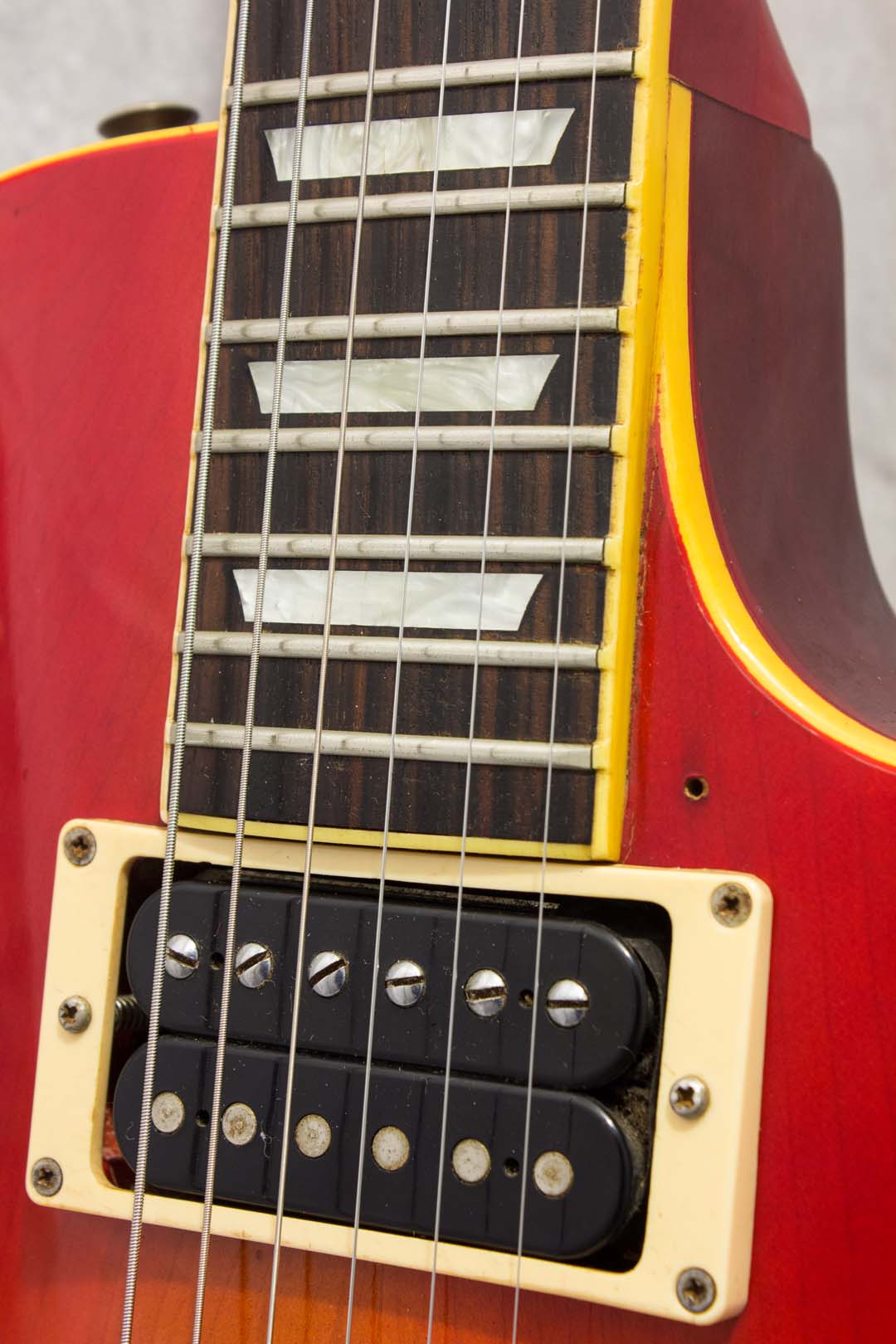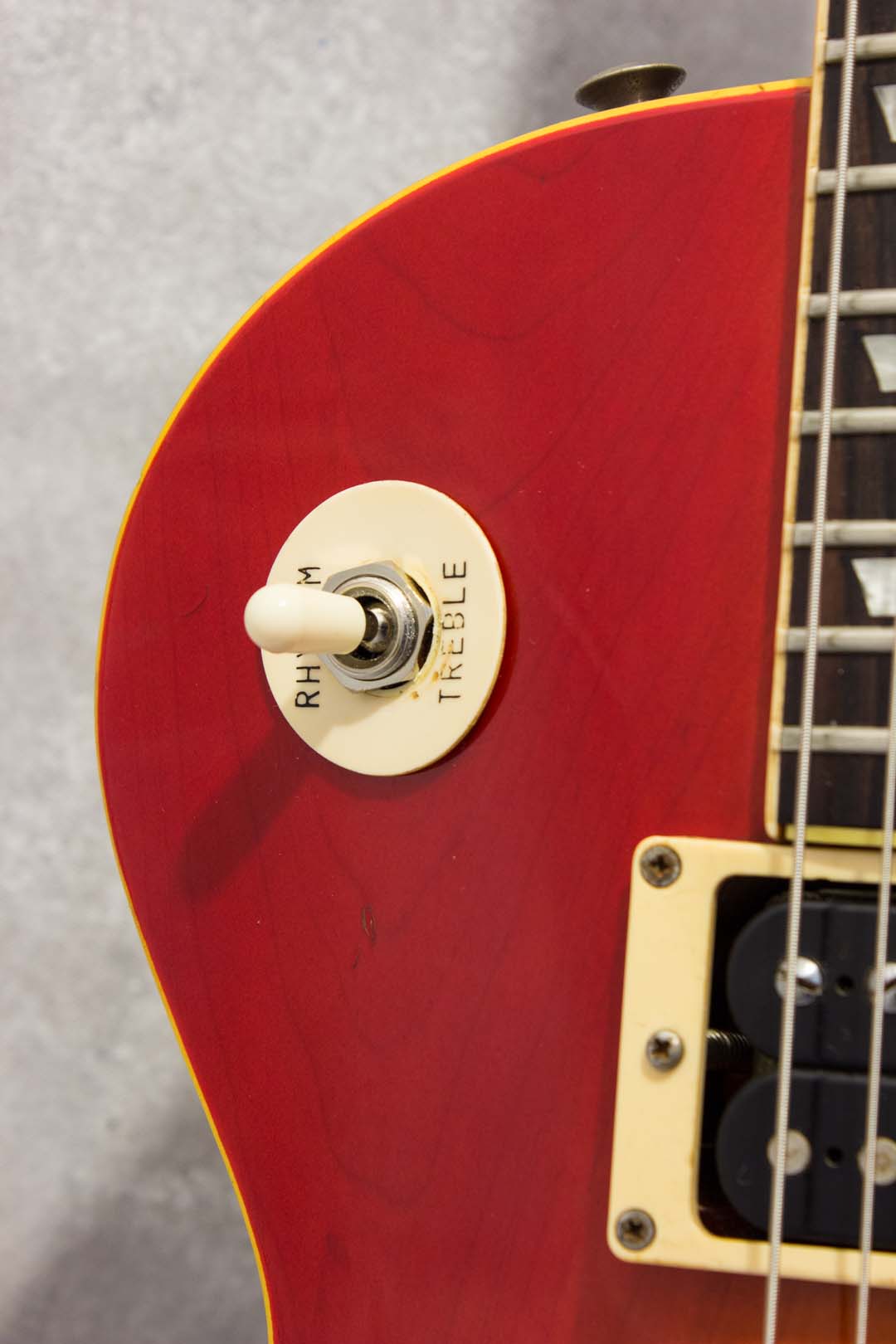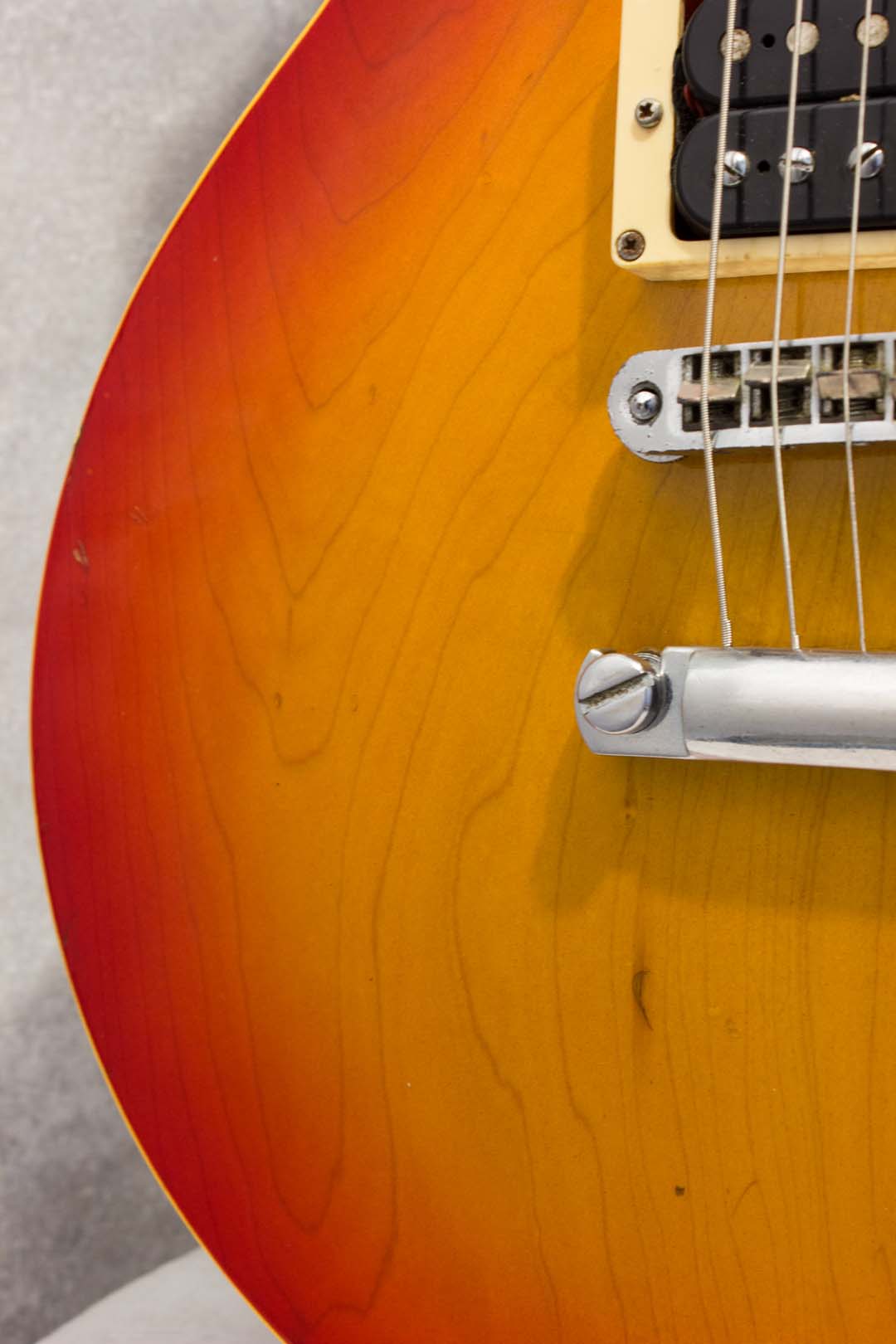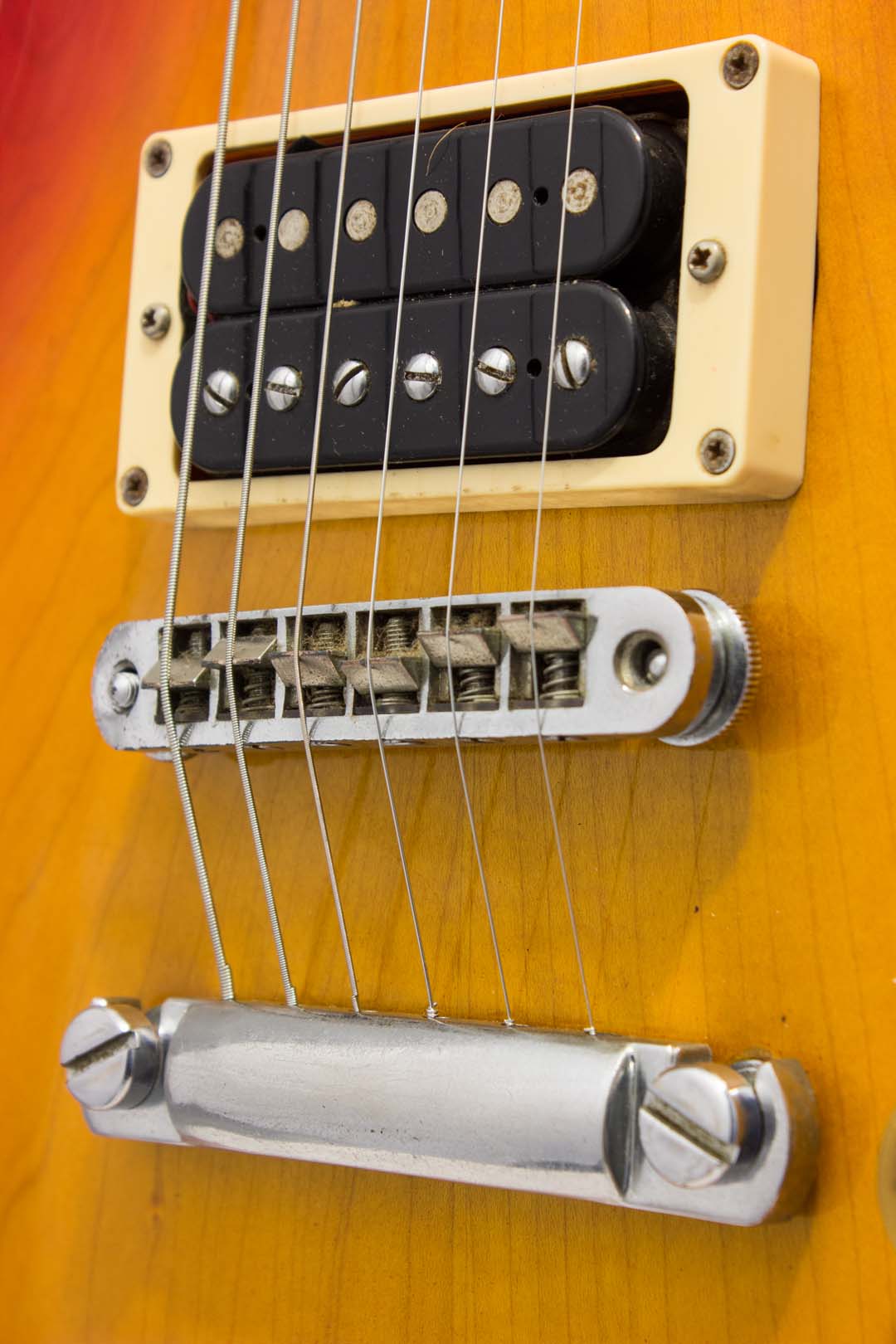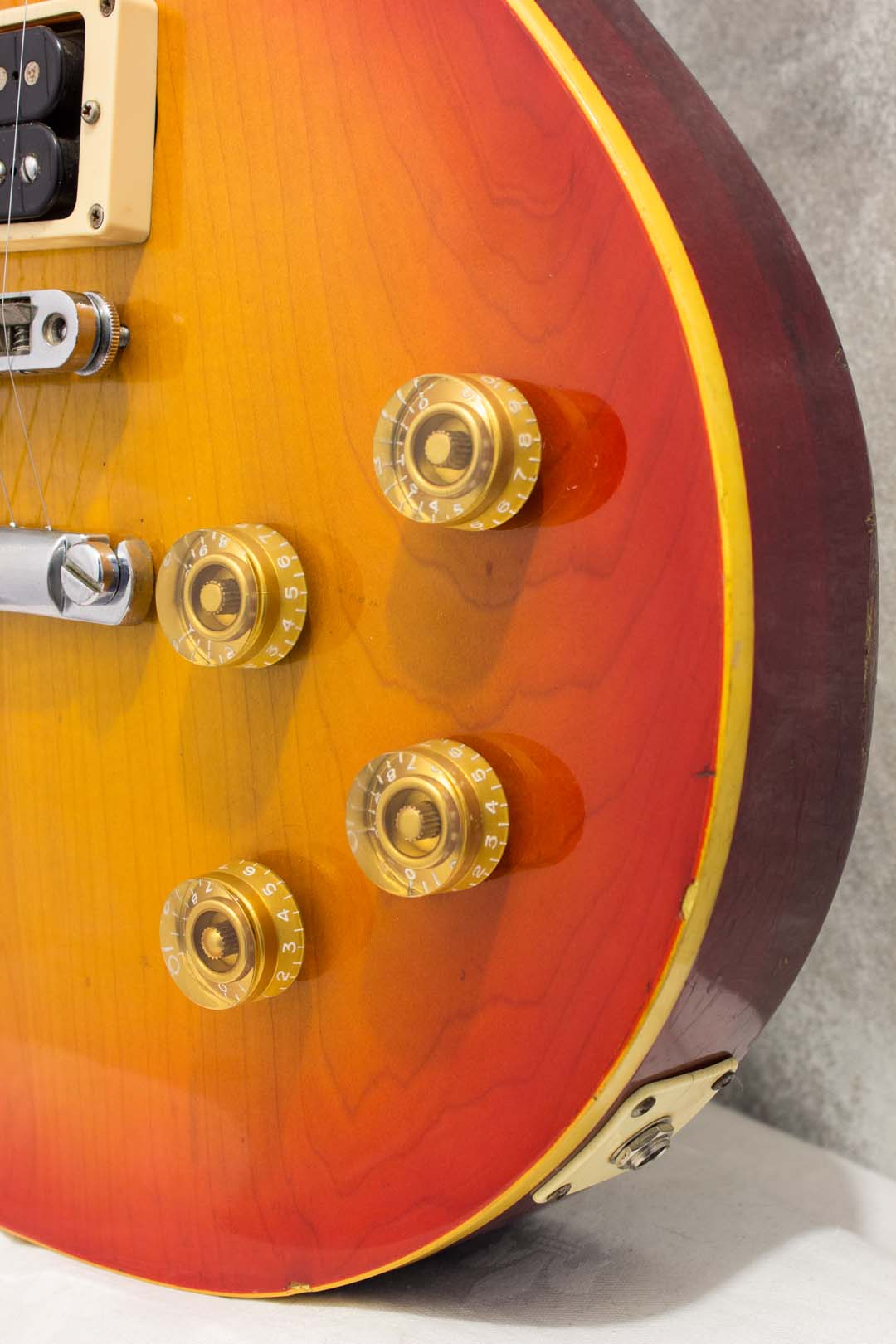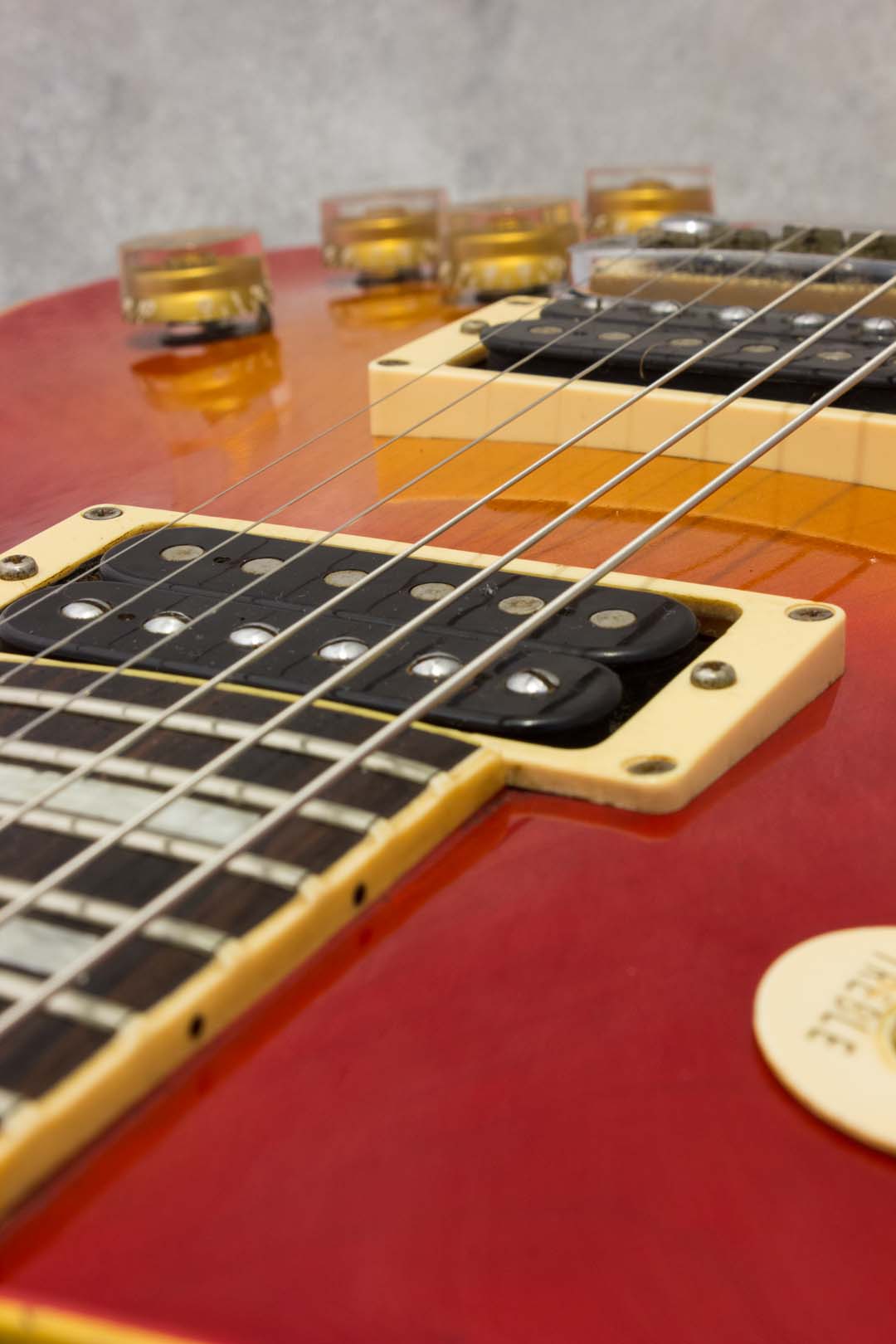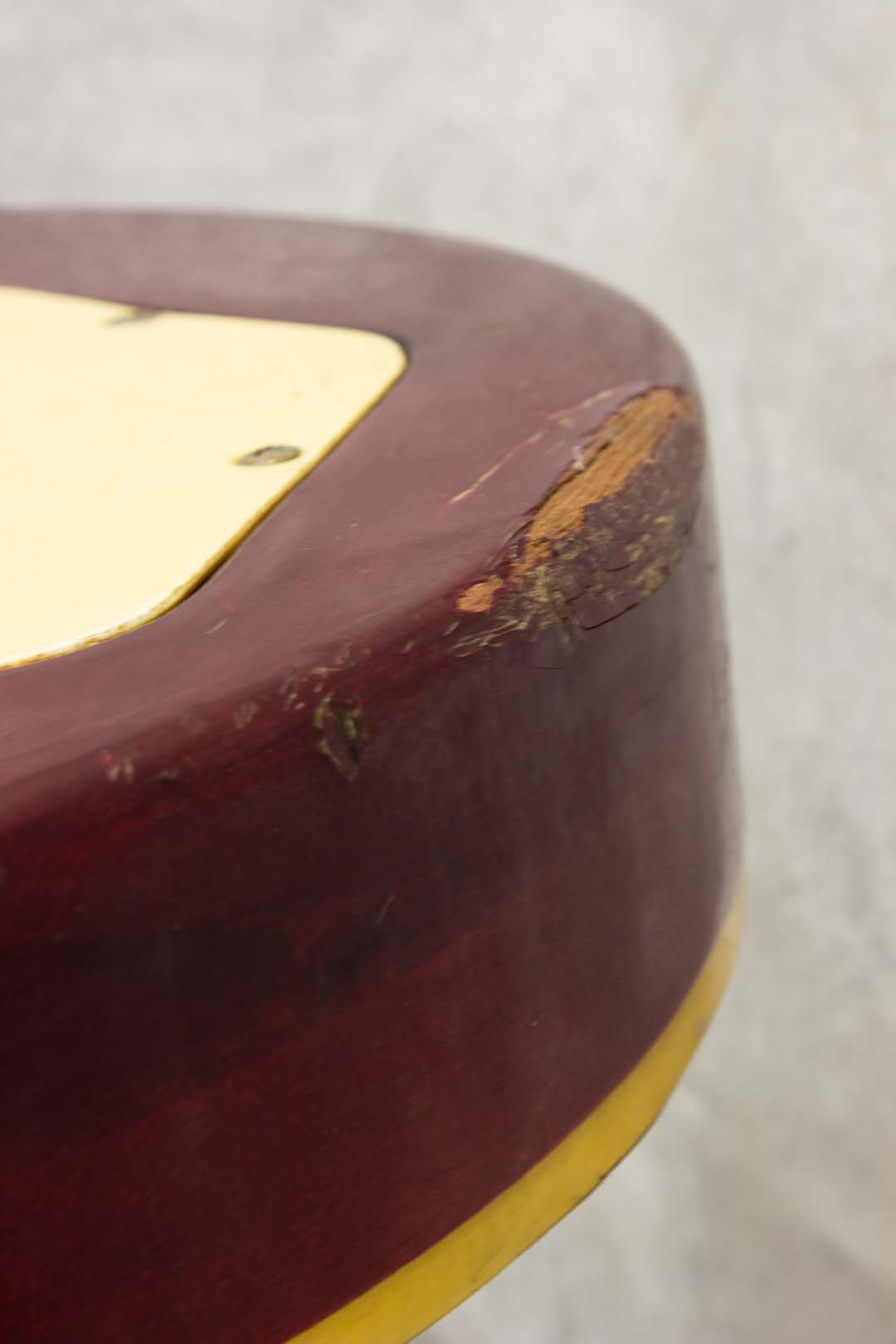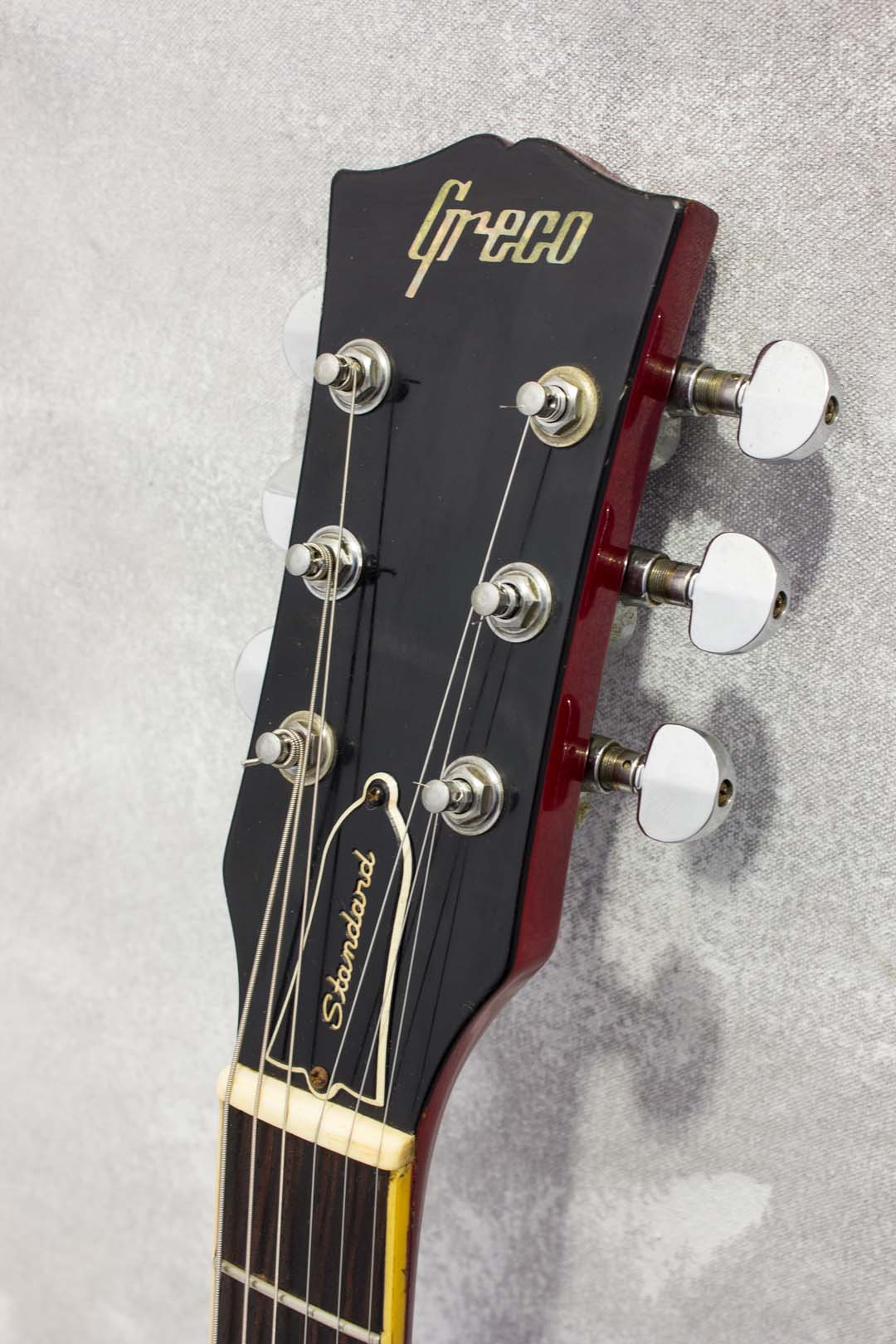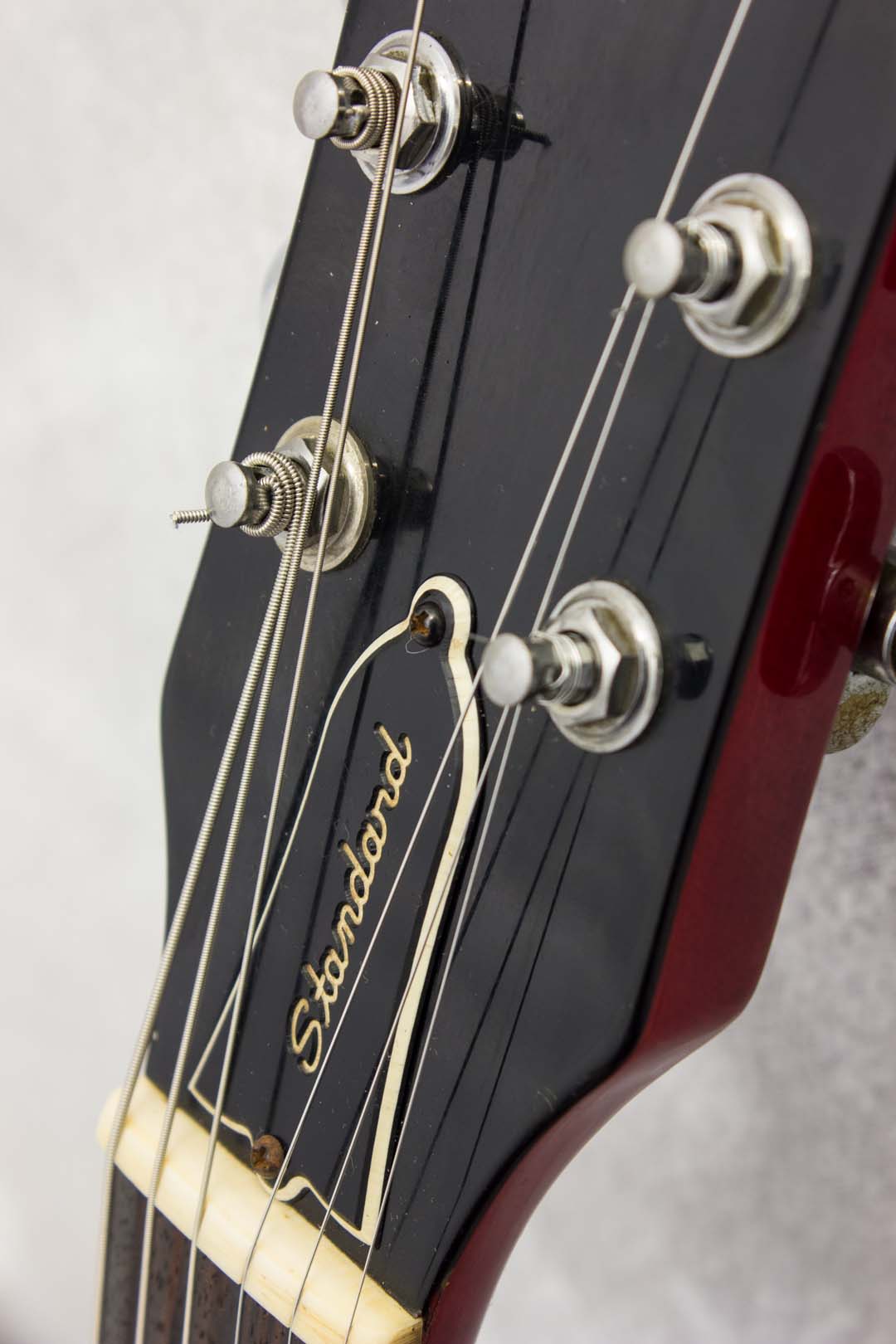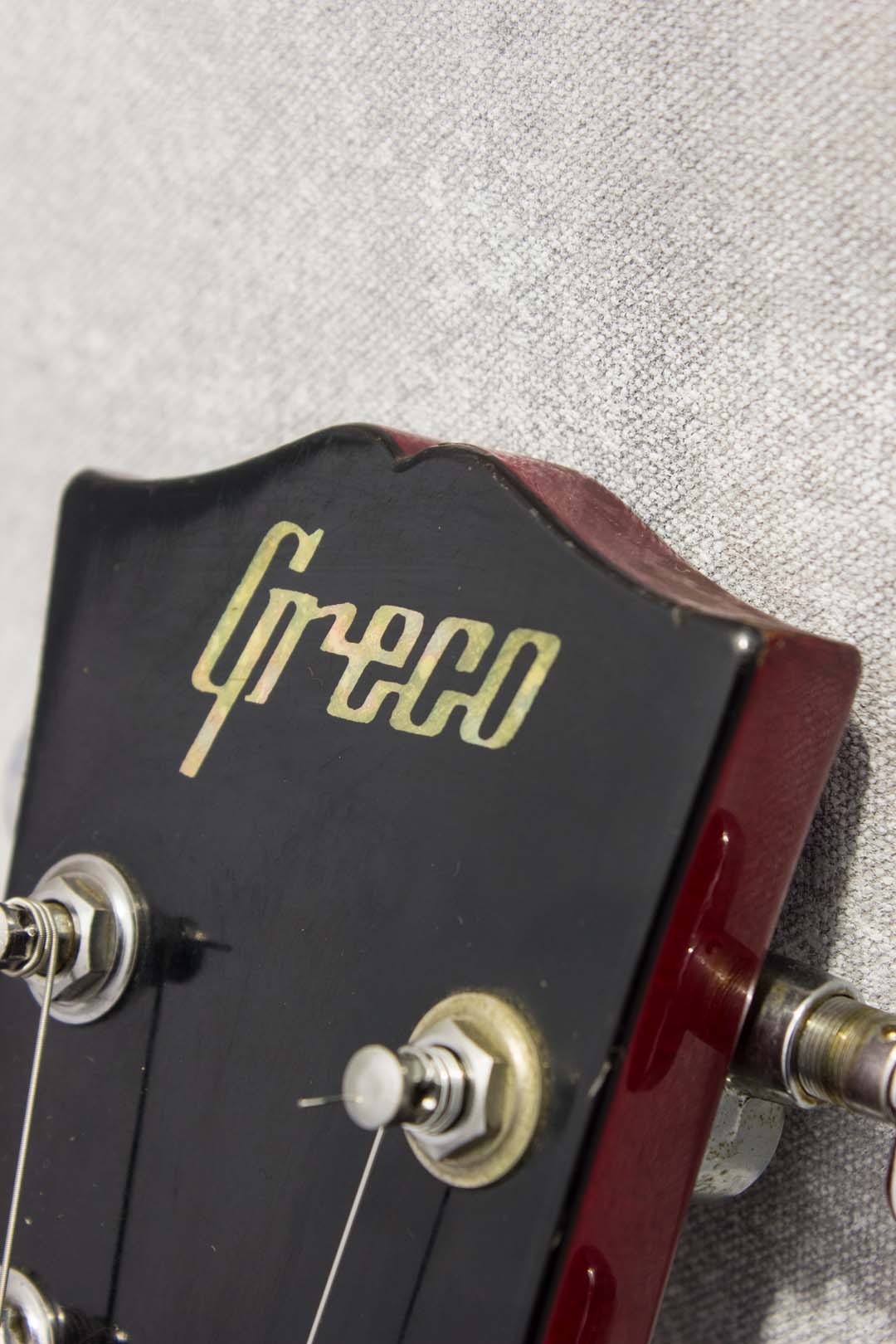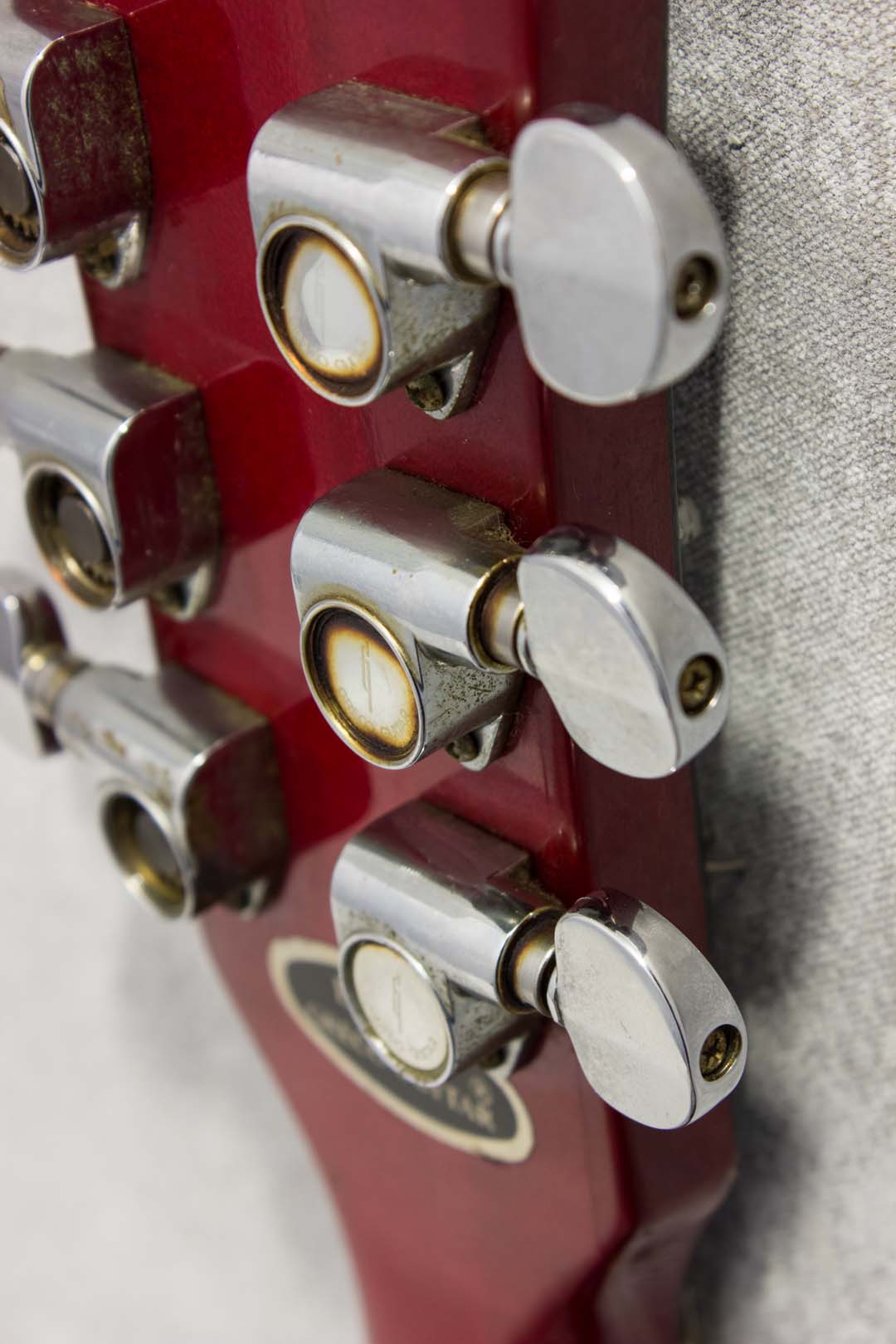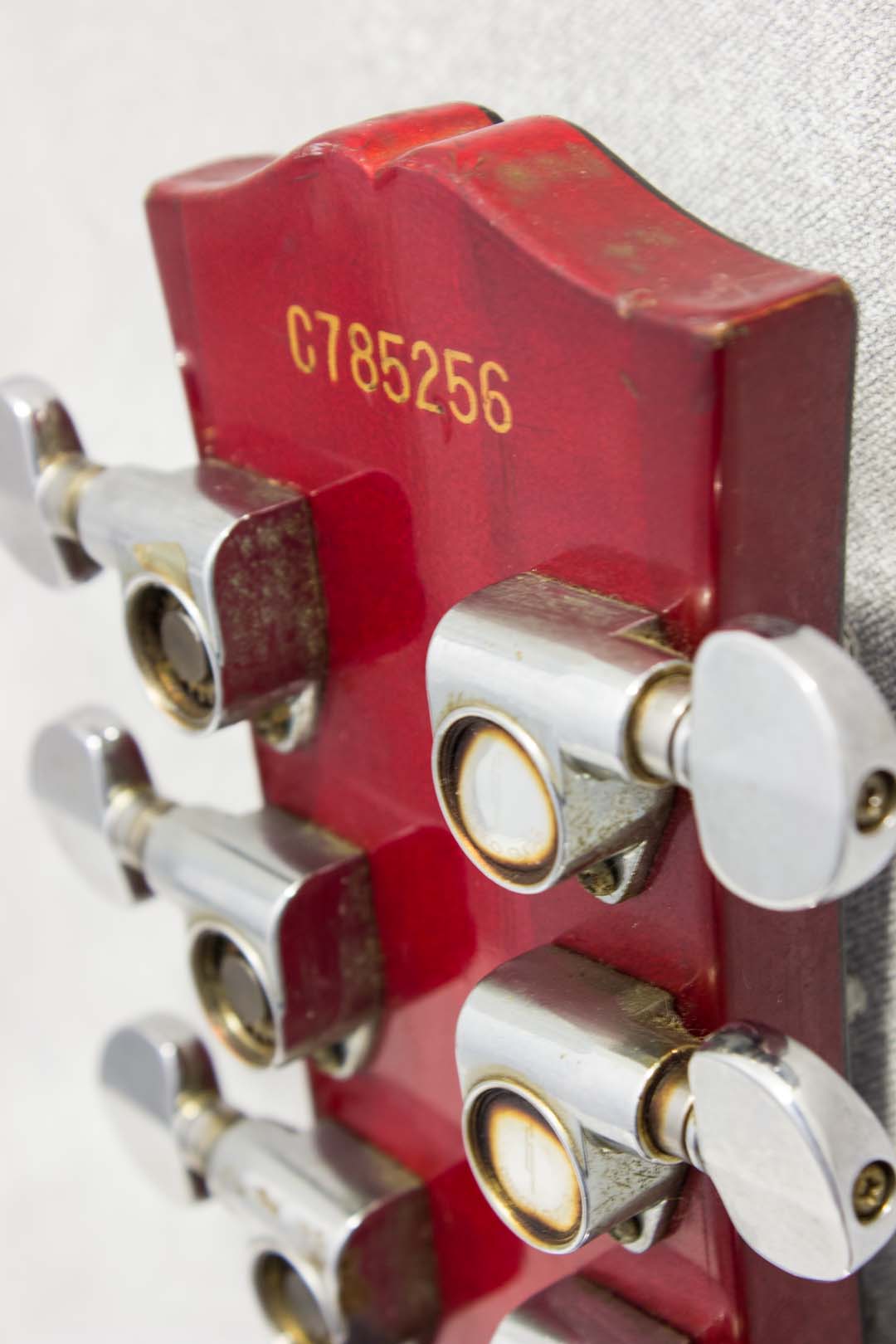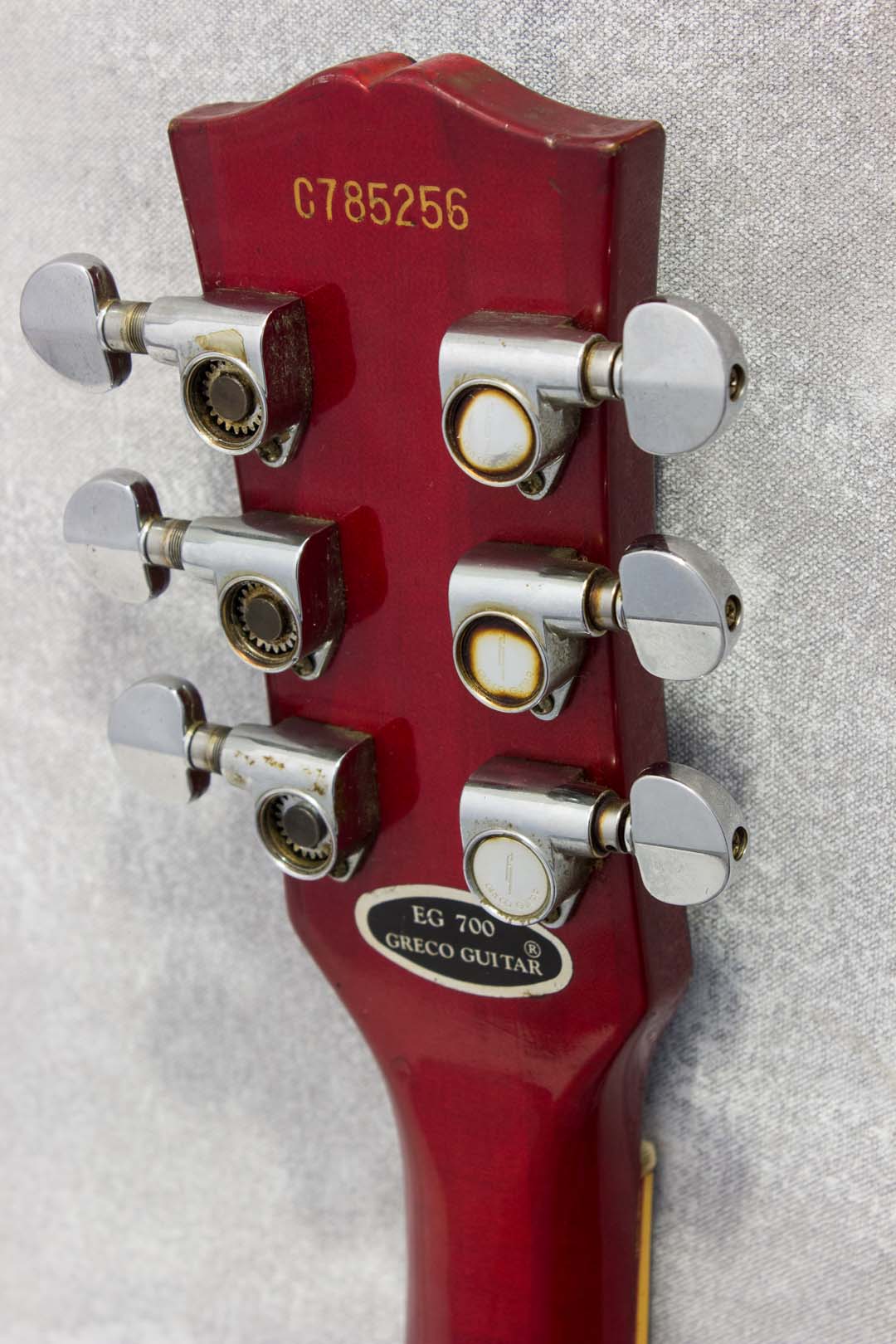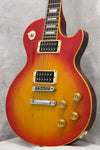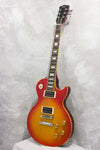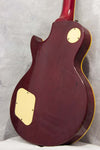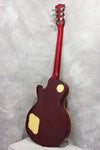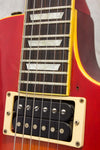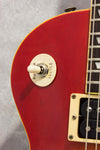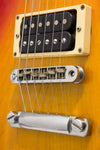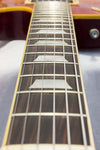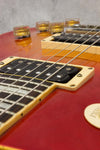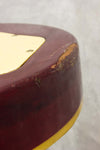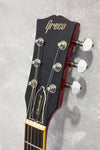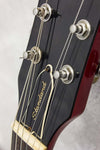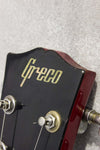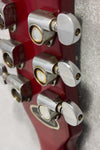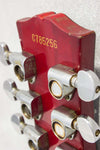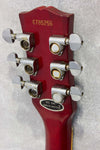 Greco EG700, made in Japan 1978, cherry sunburst. This Greco's take of the classic Les Paul Standard, and it's a very good one. The '700' means that in it's day, this sold for ¥70,000, almost double the cost of the basic model, and in 2017 AUDs, that equates to a lot of cash. The upmarket model means you get the good stuff: Greco's own U-2000 humbuckers, unchambered mahogany body, premium grade maple top, bound fretboard with the nice 'nibs' on the frets, strong long-tenon neck joint, deluxe kidney-bean tuners. All that adds up beautifully in the hands; it's a seriously classy player that's as smooth as you could possibly want. The pickups dole out a perfect creamy, warm, full tone; they offer a great balance between definition and crunch. The top is a stunning piece of maple, there's some really unusual grain on full show under the beautifully preserved cherry sunburst top. This is a really excellent LP, it certainly ticks all the boxes: looks amazing, plays brilliantly, sounds lush. Can't go wrong here!
Model: Greco EG700
Made: Japan, 1978 (serial G785256)
Finish: cherry sunburst, cream binding
Neck: 3-piece maple, rosewood board, slim 60s profile, 12" radius, 24.75" scale
Body: mahogany 3pce, plain maple 2pce cap
Weight: 4.720kg
Mods: pickguard removed
Pickups: Greco U-2000 humbucker x2
Case: none
Cosmetic condition notes: minor finish wear. Headstock has some minor marks on the end and top edge. The neck is clean and smooth in the hands, minor dimples on the back only. The back has a pretty decent chip below the electronics cavity and widespread scuffs and dimples around the whole body. The sides have dimples and scuffs around the whole body; no major marks save for the chip mentioned before on the bottom corner near the cavity cover. The front has a few dimples around the edge and behind the bridge and some play wear on the guard and top horn. Overall: good condition (7/10).

Playing condition notes: Neck is straight, action is low, intonation is good, truss rod works. All electrics tested and working properly. Frets are nice and even, there's a bit of play on them but they're in great shape, 7/10 for life left. Wearing fresh 11/49s, playing smooth and easy.