(SOLD) Greco EG800 LP Style Tobacco Sunburst 1974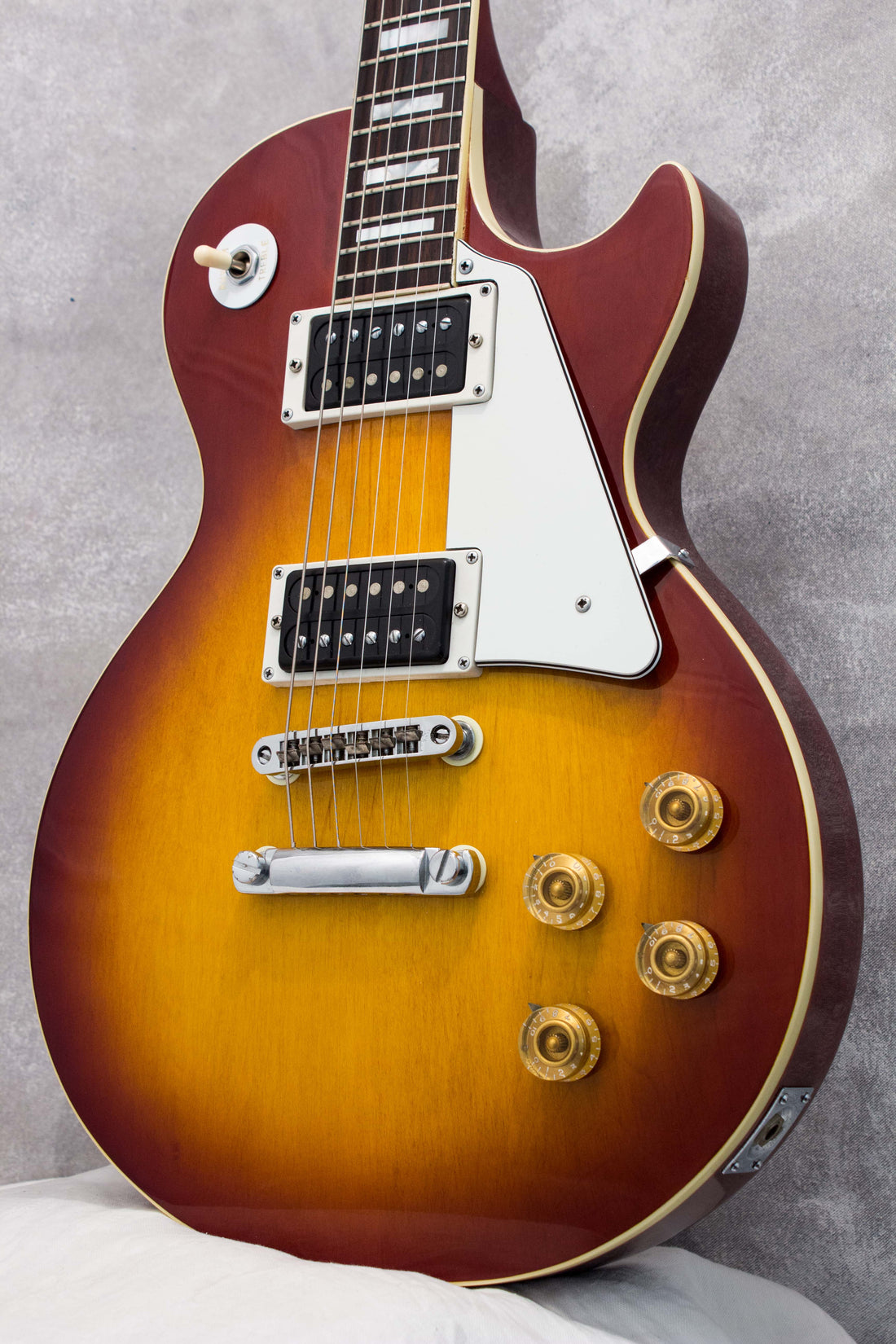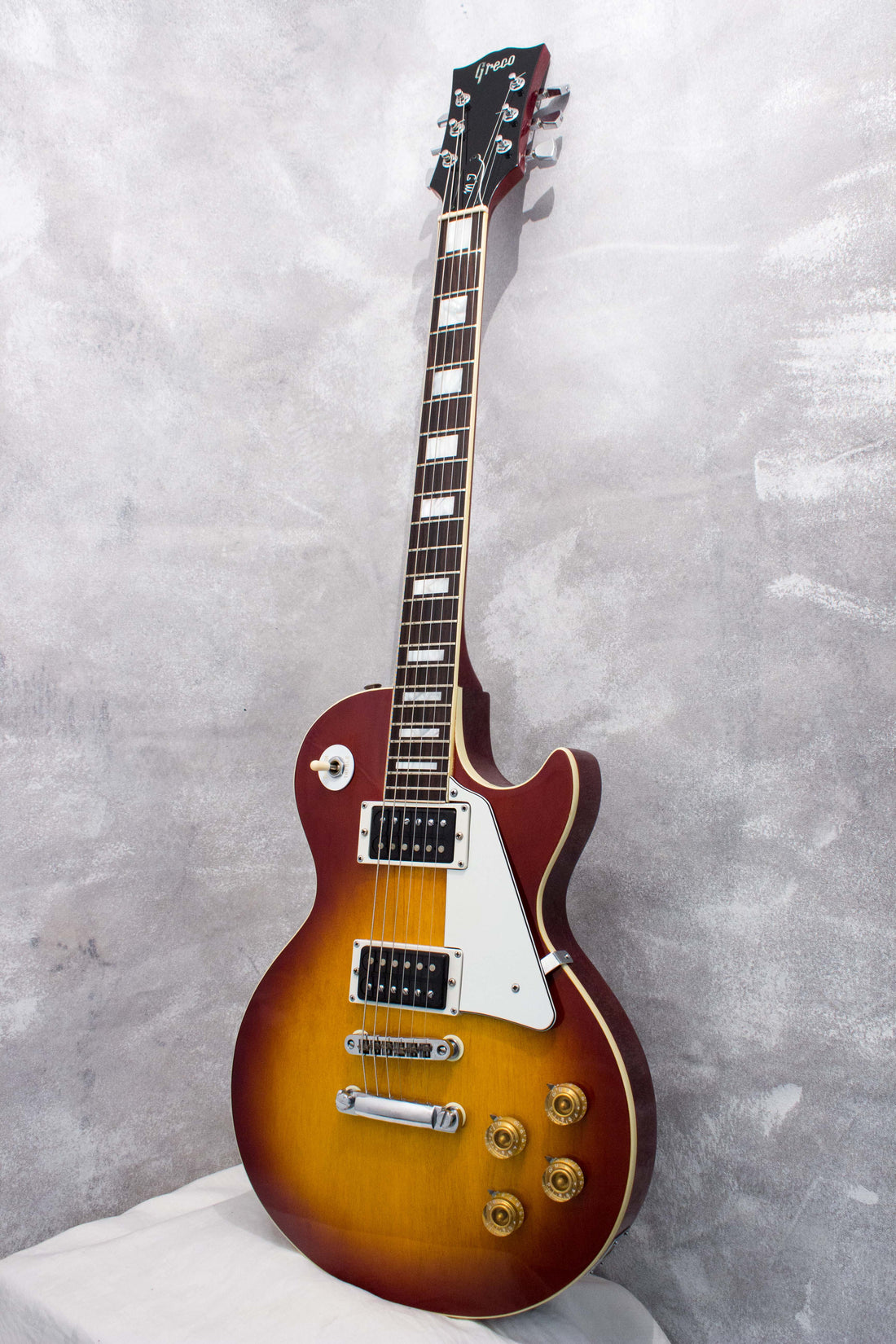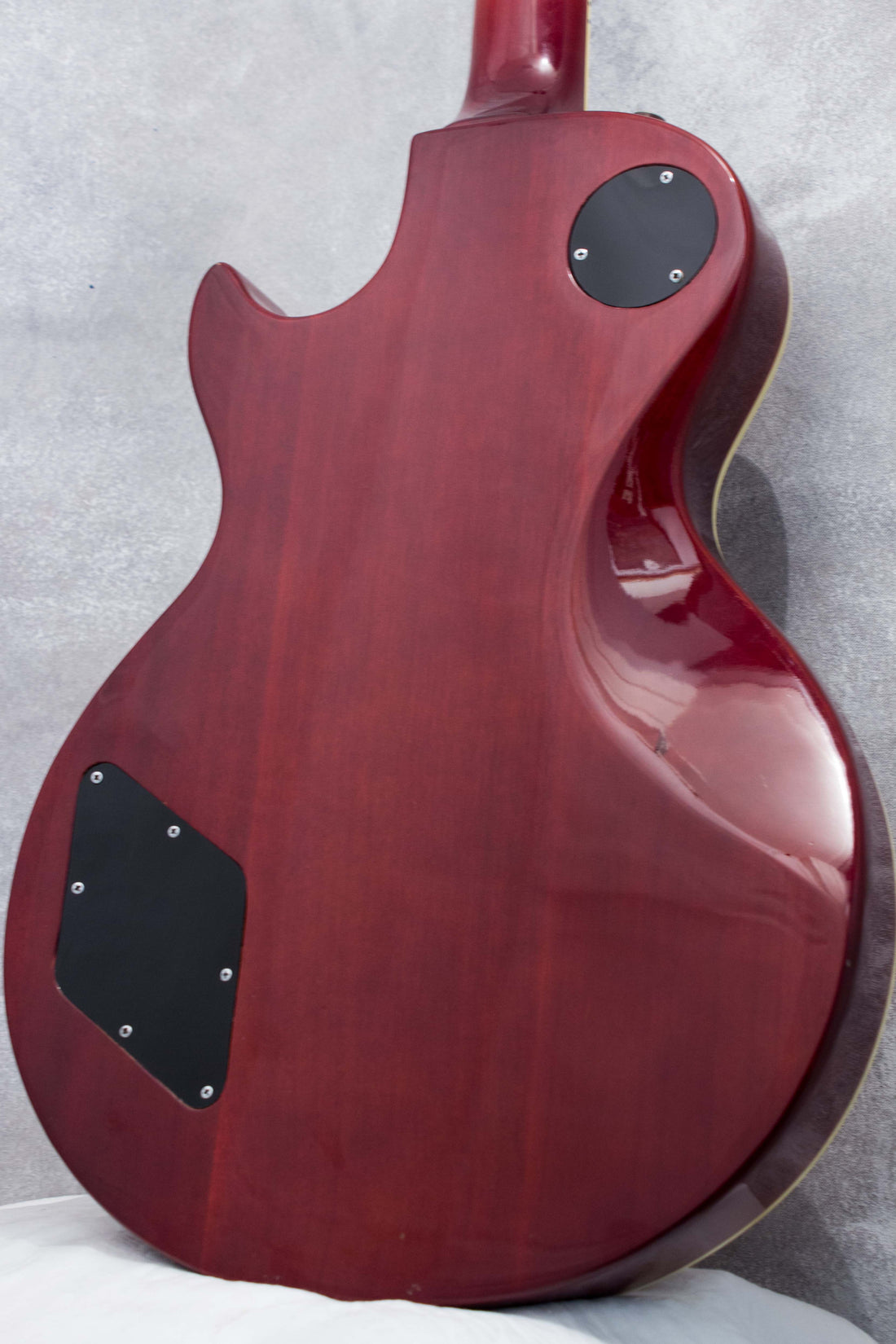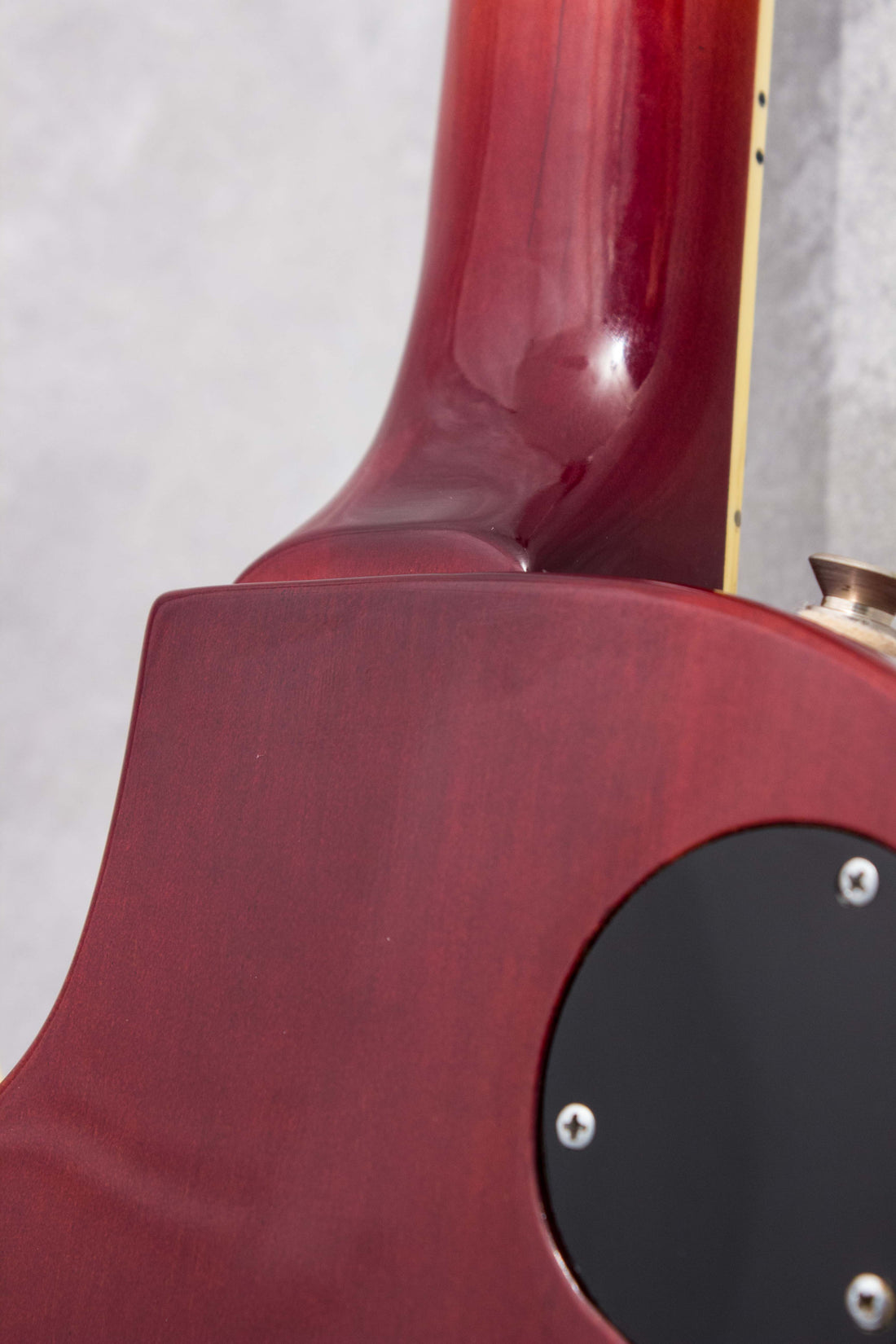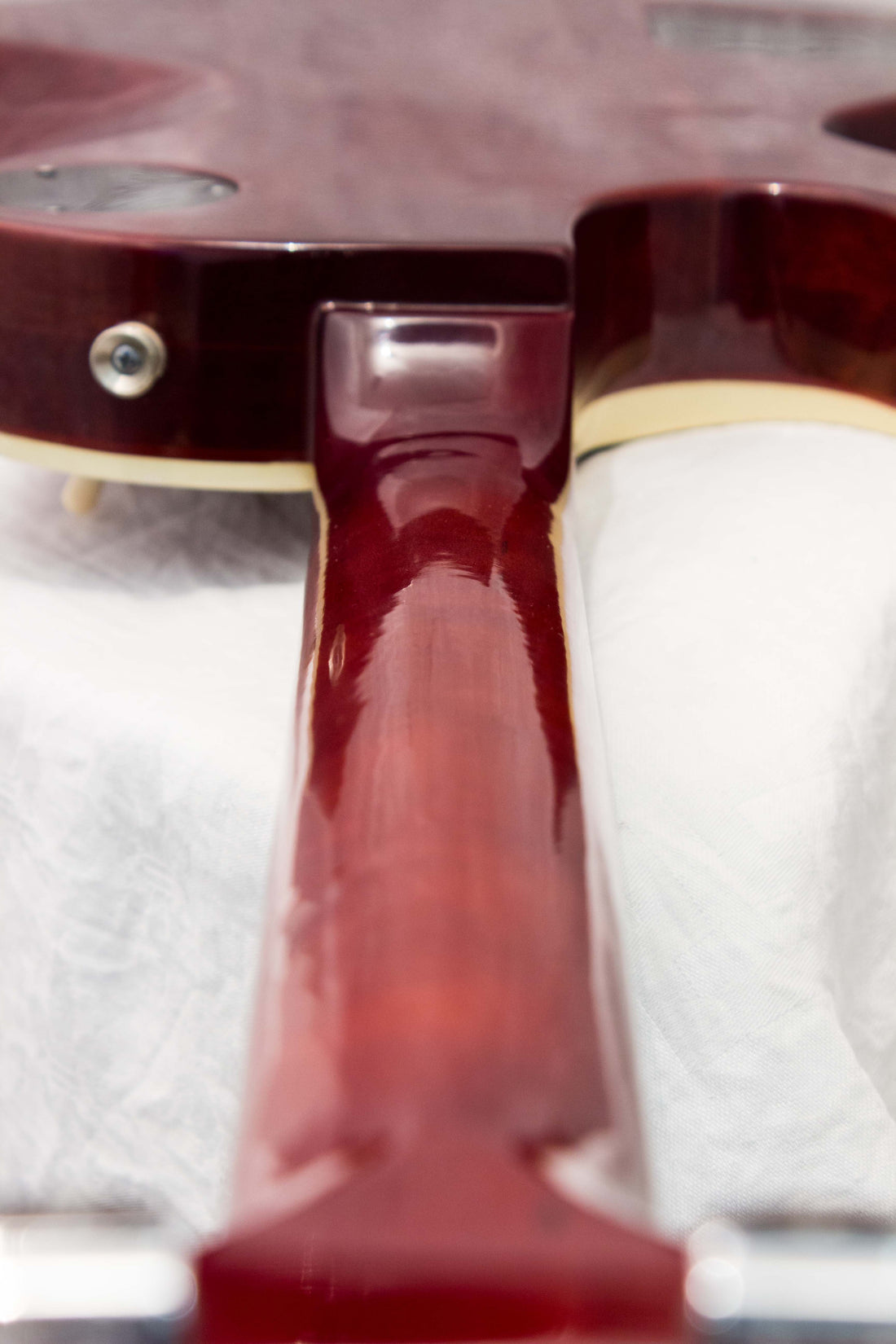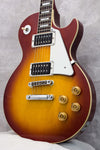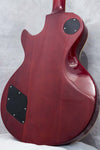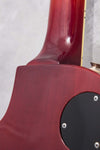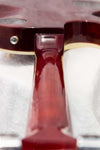 Greco EG800, tobacco burst, made in Japan 1974. We get a few 'lawsuit' Greco LPs through the doors around here, but high end models like this are rare, pre-serial examples even more so. If you look in the 1974 catalog, you'll find the EG800 was the top of line LP on offer. As such, you get a super tasty high grade maple cap, a proper mahogany body and neck and a lush rosewood board. All that lends this a lively, resonant and responsive unplugged sound and feel. There's been a few parts replaced on this, but the pickups appear to be original, and they're awesome. There's a wide, breathy and open midrange with a tight bass and a crisp treble; it has that almost Tele-like tone you get from a good 50s style LP. The finish is in remarkable shape for it's age and looks superb; it's aged very gracefully indeed. The mid 70s was somewhat of a 'golden era' for Japanese guitar building in general, especially Greco, so history is sure to be kind to this immaculate little beauty. You'll love it.
Model: Greco EG800
Made: Japan, 1974 (pre serial model)
Finish: tobacco sunburst, cream binding
Neck: mahogany, rosewood board, slim 60s style profile
Body: mahogany, sandwich style, plain maple 2pce cap
Weight: 4.500kg
Mods: rewired with new pots, switch and wire. Knobs, guard, truss coover and pickup surrounds replaced, bridge and tailpiece replaced
Pickups: original Maxon PAF-style humbuckers
Case: vintage basic generic LP hardcase, good quality and condition
Cosmetic condition notes: minor finish wear. Headstock has some minor scuffs on the end. The neck is clean and smooth in the hands, no major marks. The back has a few light scuffs and surface scratches around the body, no major marks. The sides are very clean, just some light scuffs on the elbow area and around the jack. The front is also very clean, just some light play wear on the guard and horns. Overall: excellent condition (9/10).

Playing condition notes: Neck is straight, action is low, intonation is good, truss rod works. All electrics tested and working properly. Frets have minor wear only, 8/10 for fret life left. Wearing fresh 10/52 Moonshiners strings.