(SOLD) Greco ESG-85 LP Junior Style TV Black 2000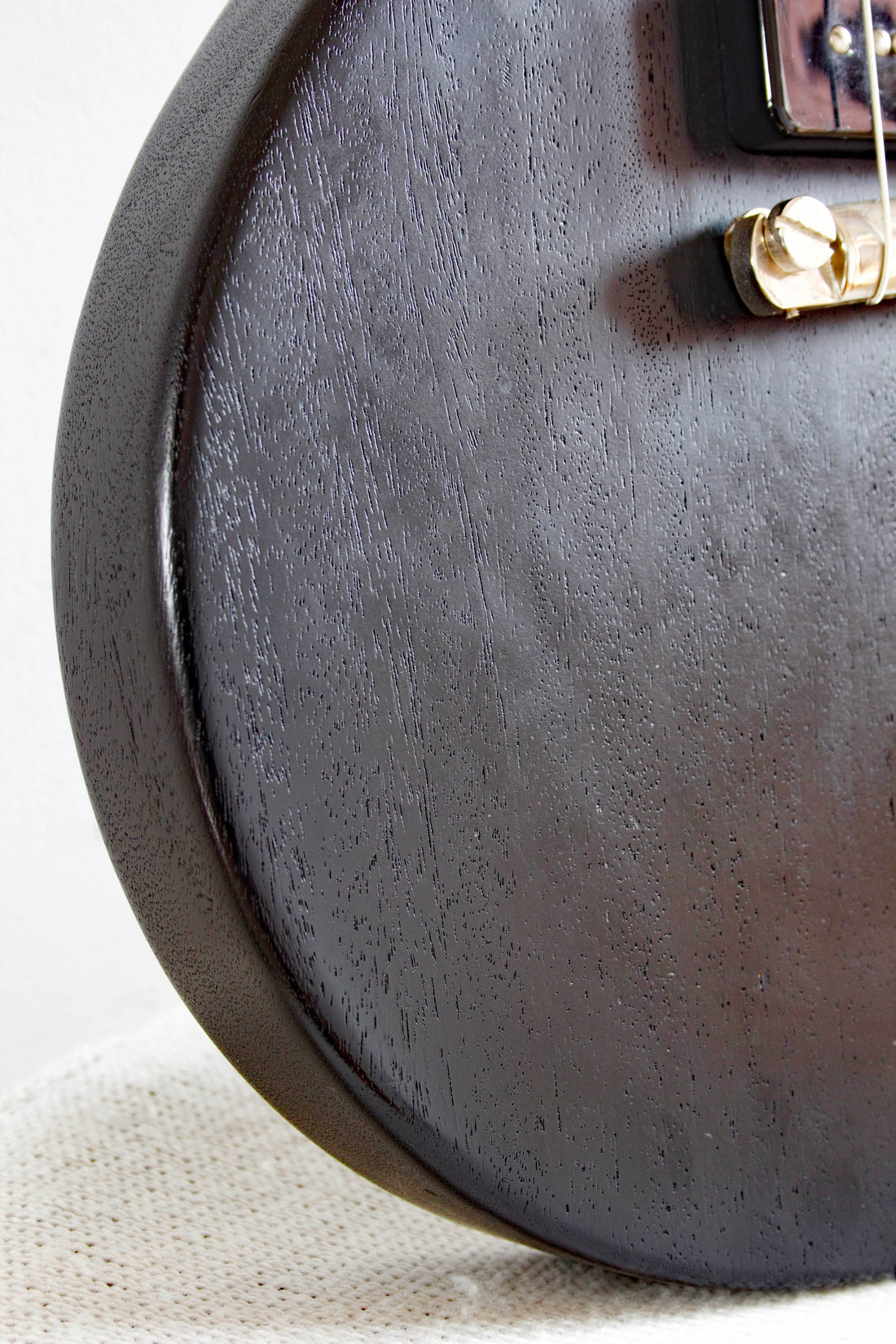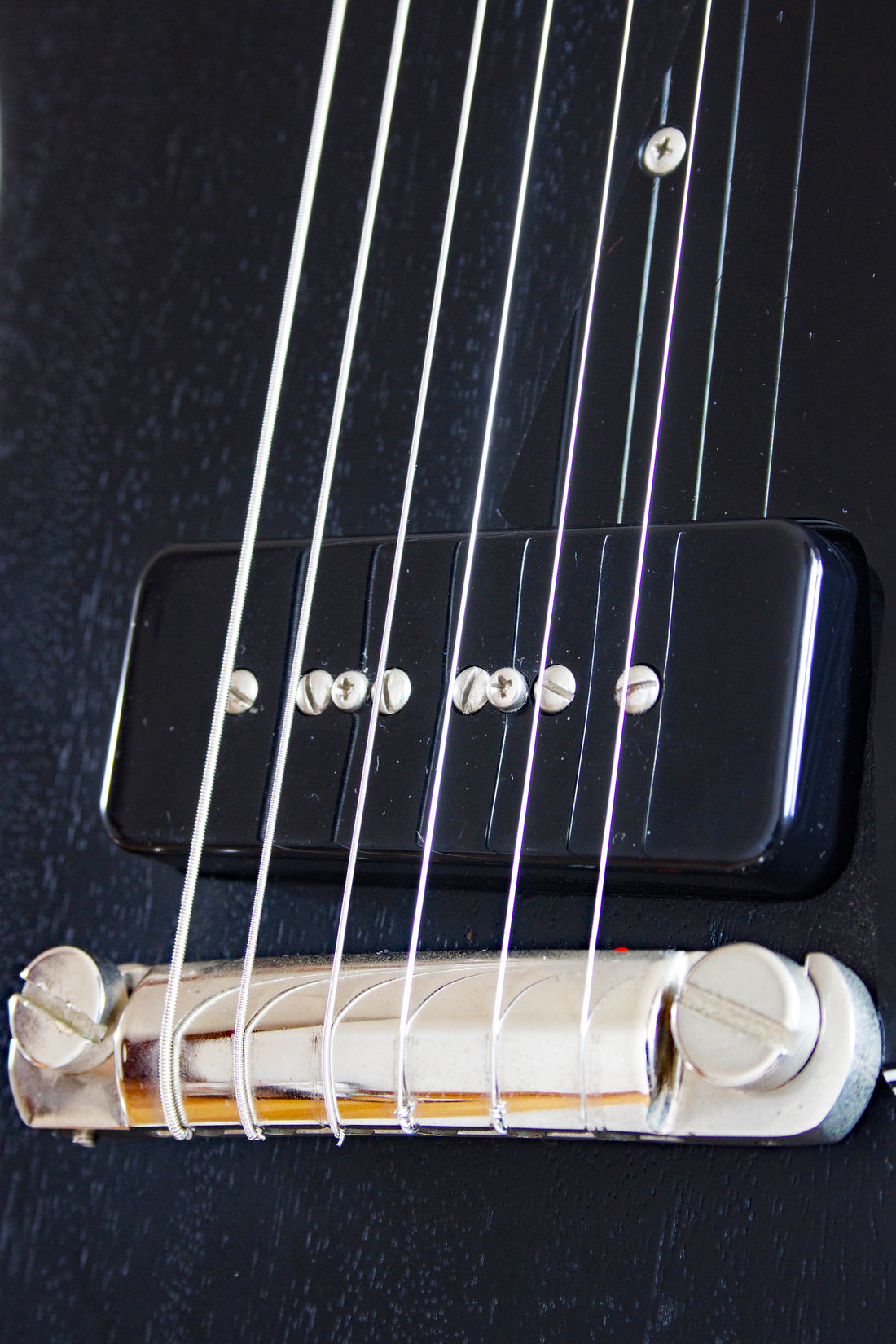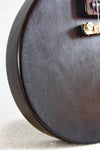 Greco EGS-85 LP Junior in 'black wood' finish, made in Japan in 2000. These recent-ish Greco models are exceptionally well-made, the build quality on this would make some very expensive guitars blush. This is basically Greco's take on a Gibson Les Paul Junior; so you get the slimmer body, wrap-around bridge and a pair of sweet P-90 style pickups. The tone is remarkable: crispy clear highs, screaming mids with amazing dynamic response, growl in the lows... the pickups really deliver. The feel on this is awesome too; the wood feels very alive under the thin matte finish and the neck is perfectly slim and balanced. The finish is superbly cool, you can see the grain of mahogany peeking through the black, and one can only imagine how awesome this will look once the finish has some more miles on the clock. This totally spot on for punk and hardcore: it's light, sounds aggressive but still articulate, it's light for throwing around the stage, and it's very black. What more can a girl ask for?
Model: Greco EGS-85
Made: Japan, 2000 (serial A004025)
Finish: 'black wood' (TV black style)
Body and neck: mahogany, rosewood board
Mods: none
Pickups: original 'Hotliner' P90 style
Case: Greco branded gig-bag
Cosmetic condition notes: minor finish wear. There's a little play wear on the guard and some minor discolouration on the chrome and a few minor dimples here and there. Overall: excellent condition (9/10).

Playing condition notes: Neck is straight, action is low, intonation is good, truss rod works. All electrics tested and working properly. Frets have a little wear, heaps of life left; 8/10. Freshly setup with new 11/49s and ready for a good time.