(SOLD) Greco Spacey Sounds TE500 Thinline Tele Style Blonde 1977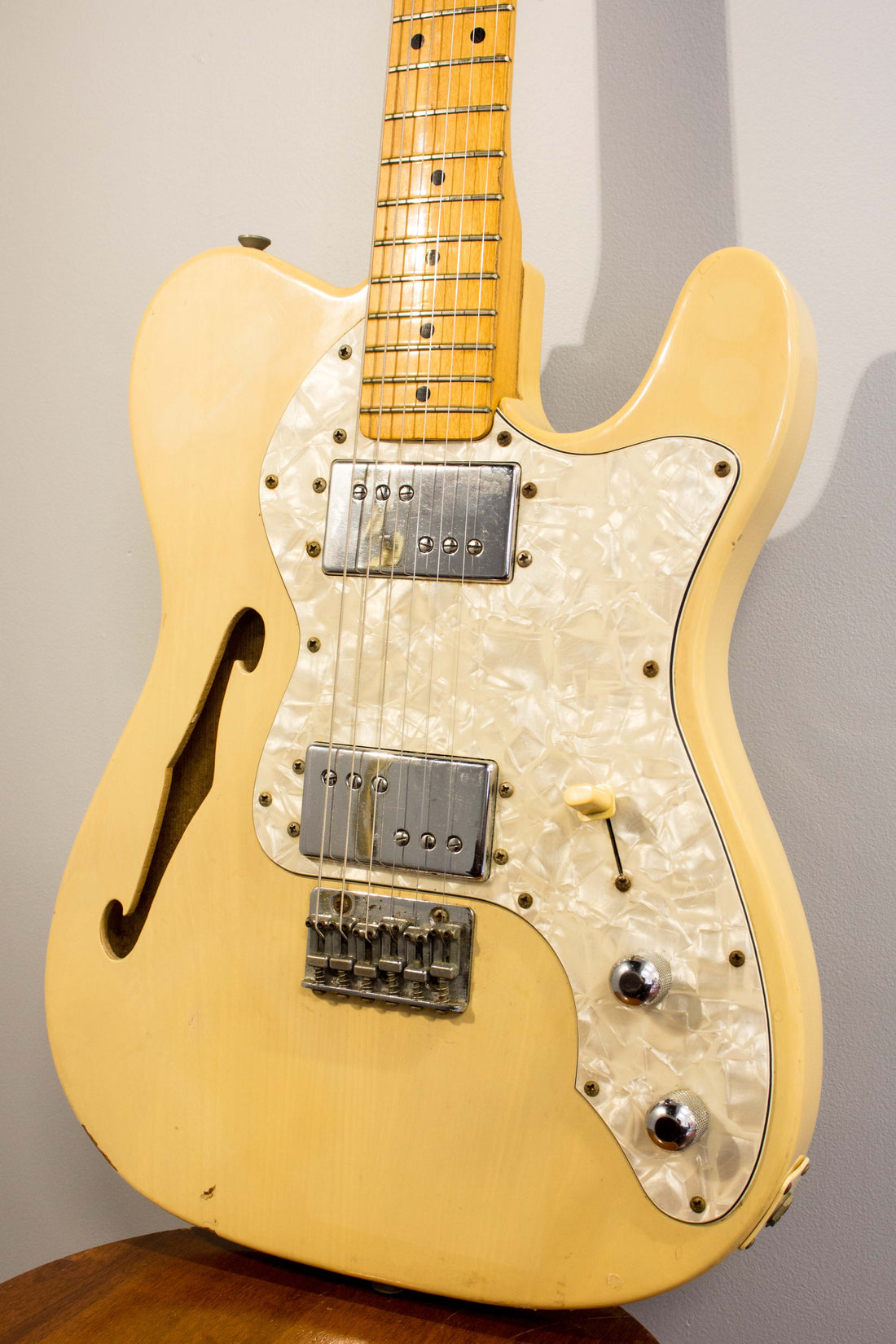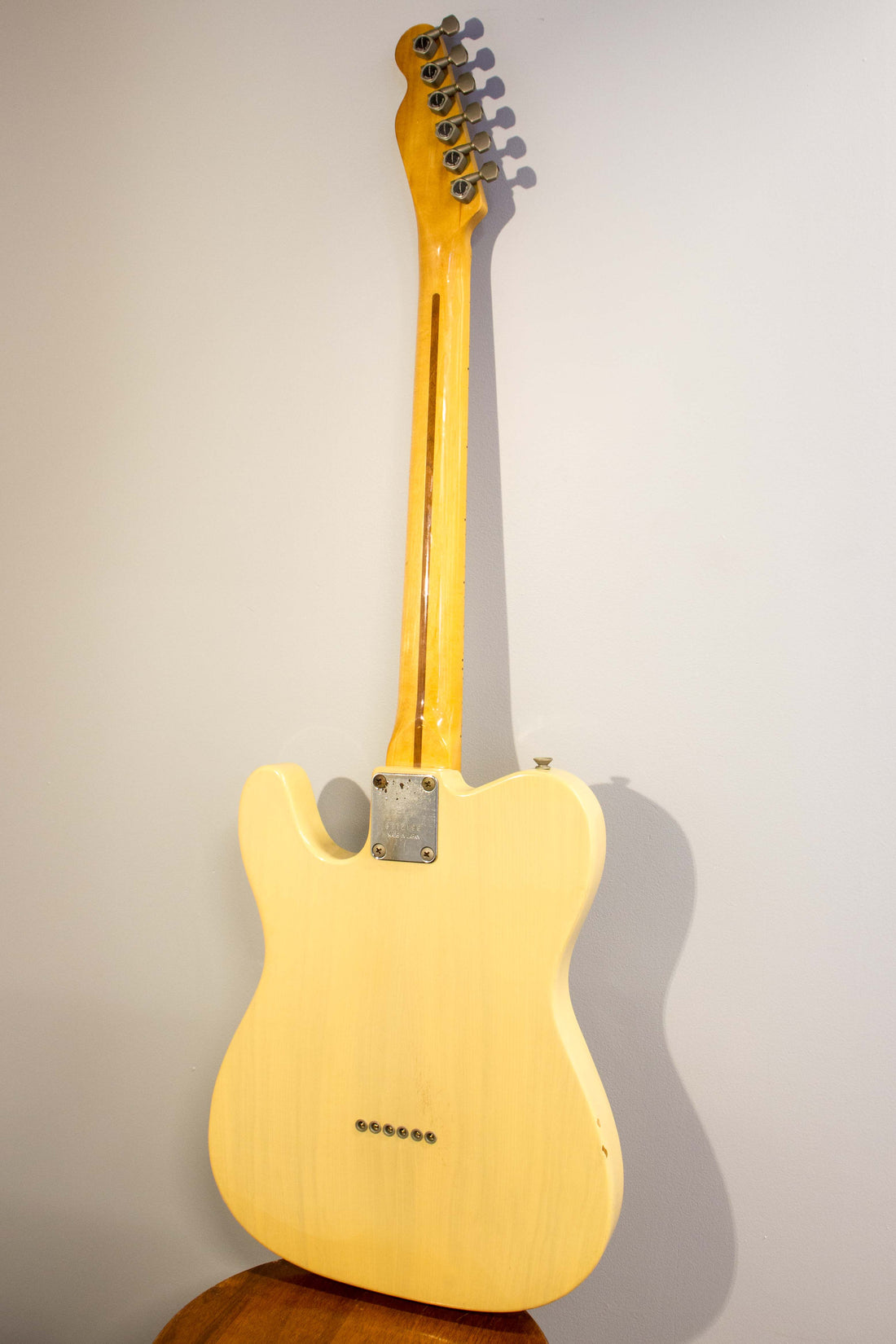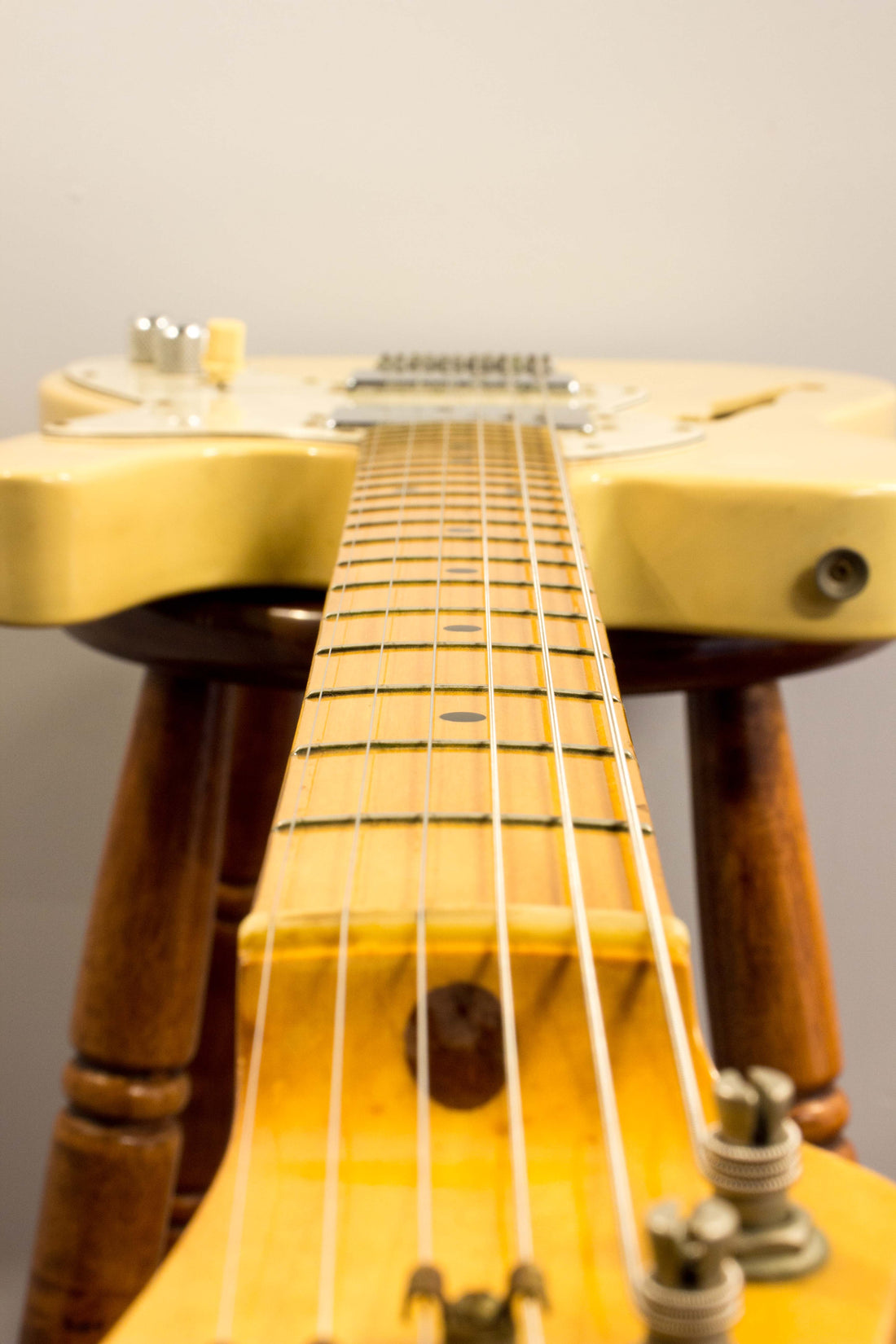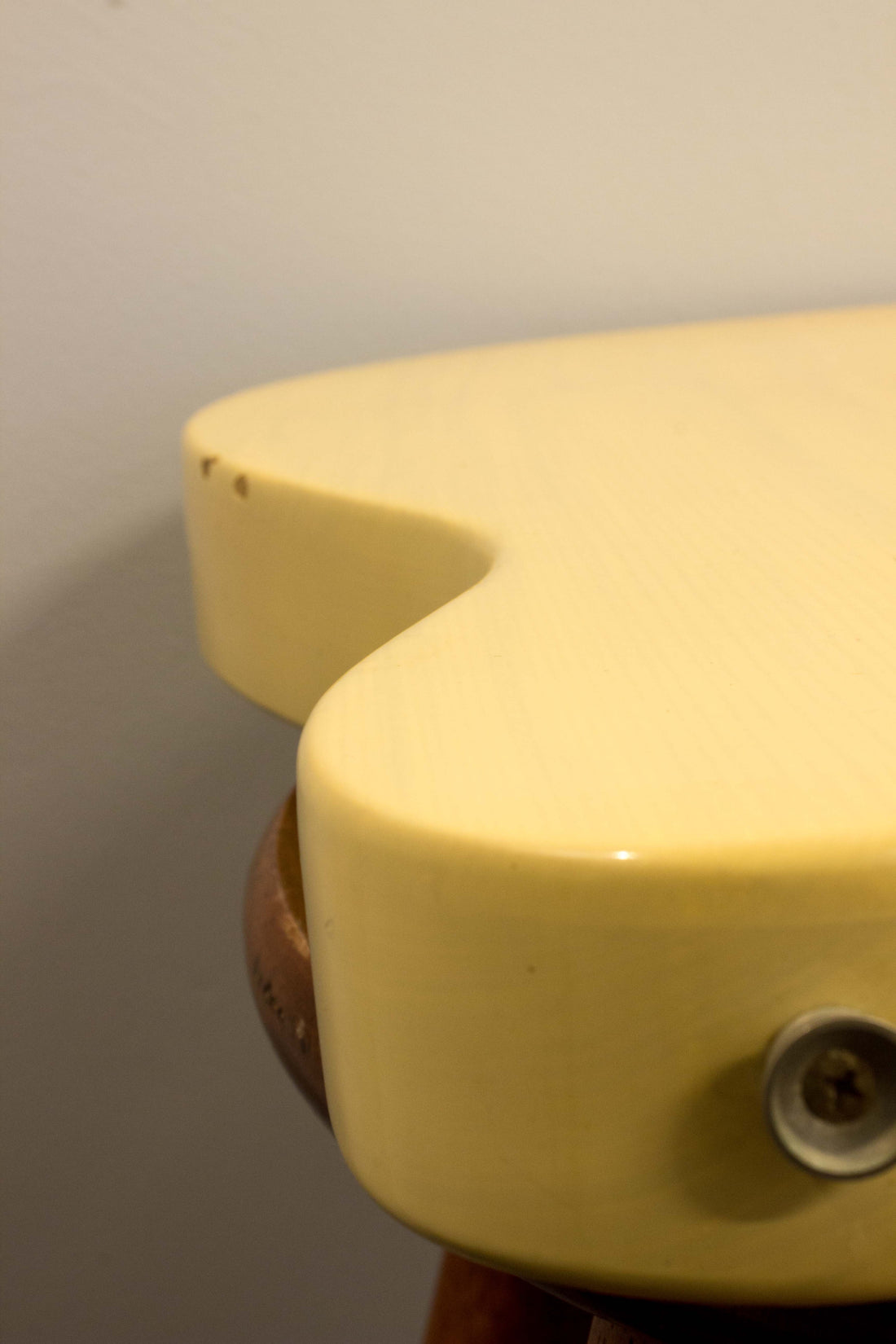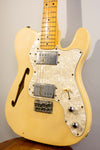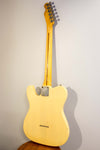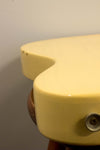 Greco TE500 Thinline Tele style, blonde finish, 1977. This is a lovely old thing. The vast majority of TE500s kicking around are finished in natural clear lacquer, so this blonde example is a nice little curiosity. The ash body is peeking out through finish is very pretty; with a few knocks and bumps to keep it honest it's looking very tasty; like an aged swiss cheese. The neck is a slim and round profile with enough miles on it to feel slick in the hands. The Maxon wide-range style humbuckers deliver a tasty mix of cream and spice; just enough 'poke' to cut through a mix while keeping things warm and welcoming. Prices on this era of Greco stuff is creeping up pretty quickly as word spreads about just how sweet they are in the hands, so nab yourself a little slice of vintage MIJ pie while it's steaming. 

Model: Greco TE500
Made: Japan, 1977 (serial J772199)
Finish: semi-transparent blonde gloss, white pearl guard
Body: sen ash, chambered
Neck: 1-piece maple w/ skunk stripe, 7.25" radius, 25.5" scale
Weight: 3.570kg approx
Mods: none
Pickups: Greco PU-103 'Wide Range' style humbuckers
Case: none

Cosmetic condition notes: minor finish wear. Headstock has some minor marks on the end and bottom edge. Neck is pretty clean. Back has some mild scuffing around the ferrules as well as some mild knocks and marks around the outside edge. Sides have a few marks: top horn has a few dimples, shoulder has a few chips and scuffs, there's some scuffs and chips along the back edge from the shoulder to the jack as well as some dimples on the bottom horn. The front has a few minor marks: dimples on the top horn, minor chips around the shoulder area and near the knobs, as well as some normal play scratches on the guard.  Overall: good condition (7/10).

Playing condition notes: Action is low, neck is straight, intonation is good, truss rod works. All electronics tested and working properly. The frets have as bit of normal wear but don't need immediate attention; 6/10 for life left. Wearing fresh 10/46s.