(SOLD) Greco Spacey Sounds TL500 Tele Style Black 1981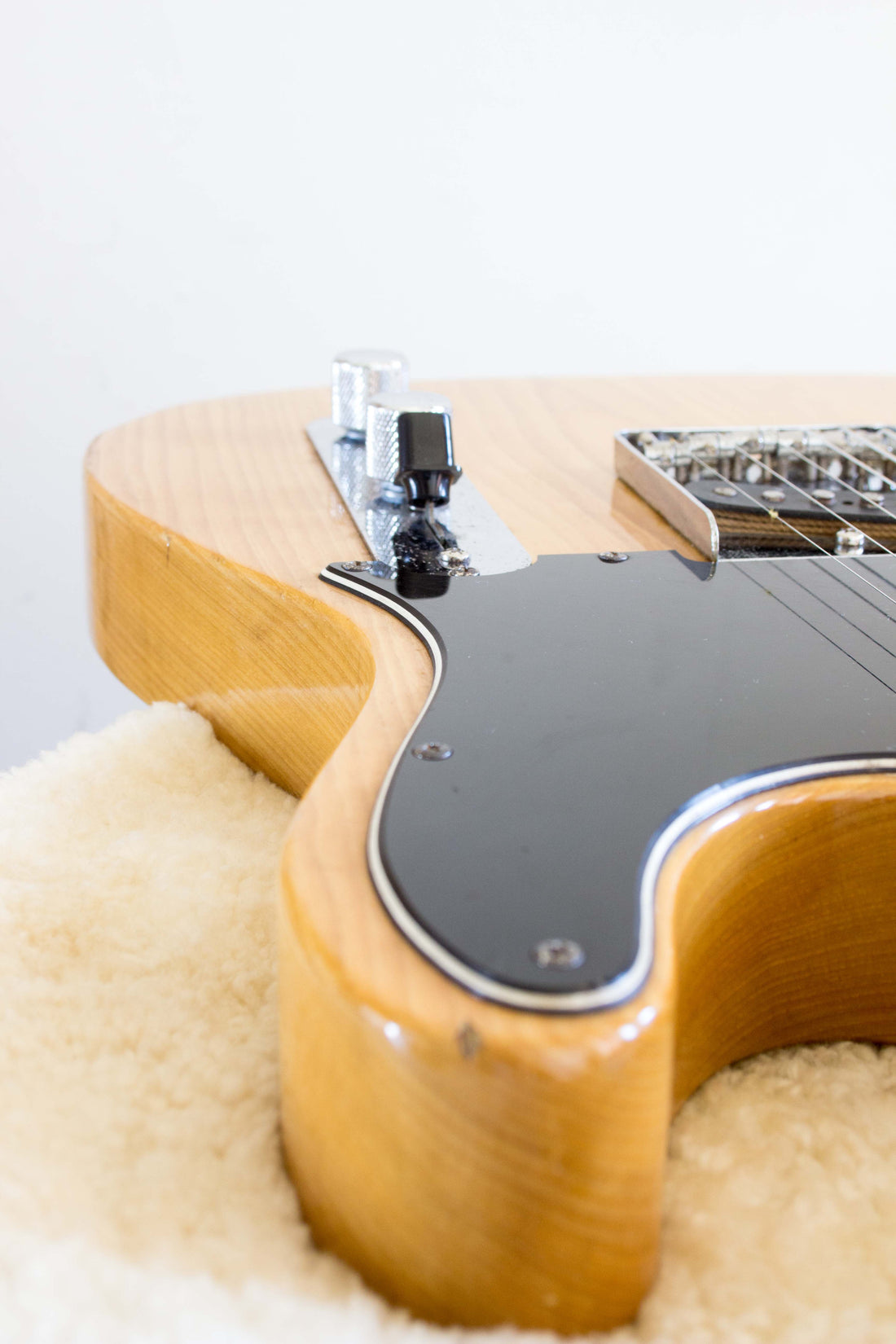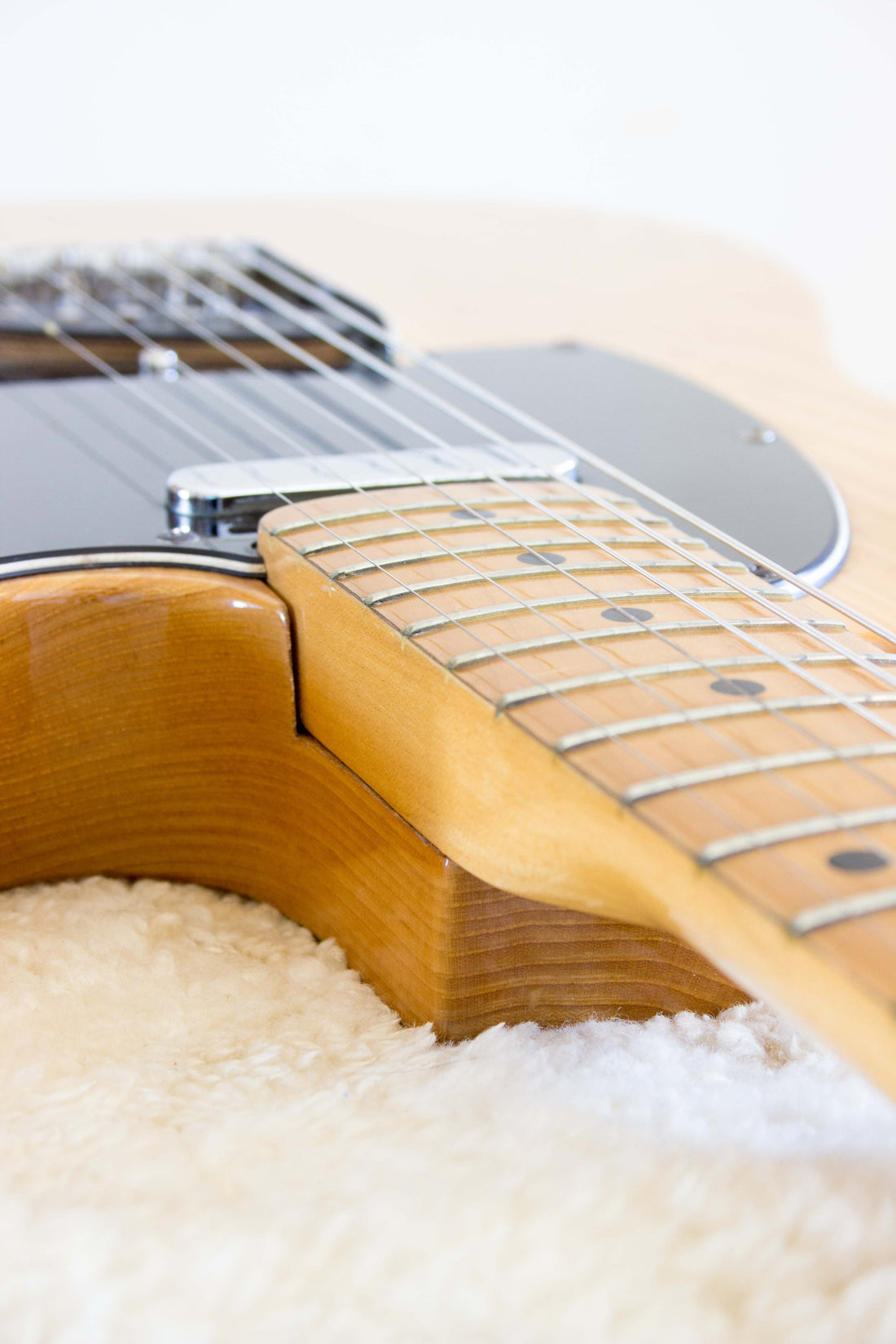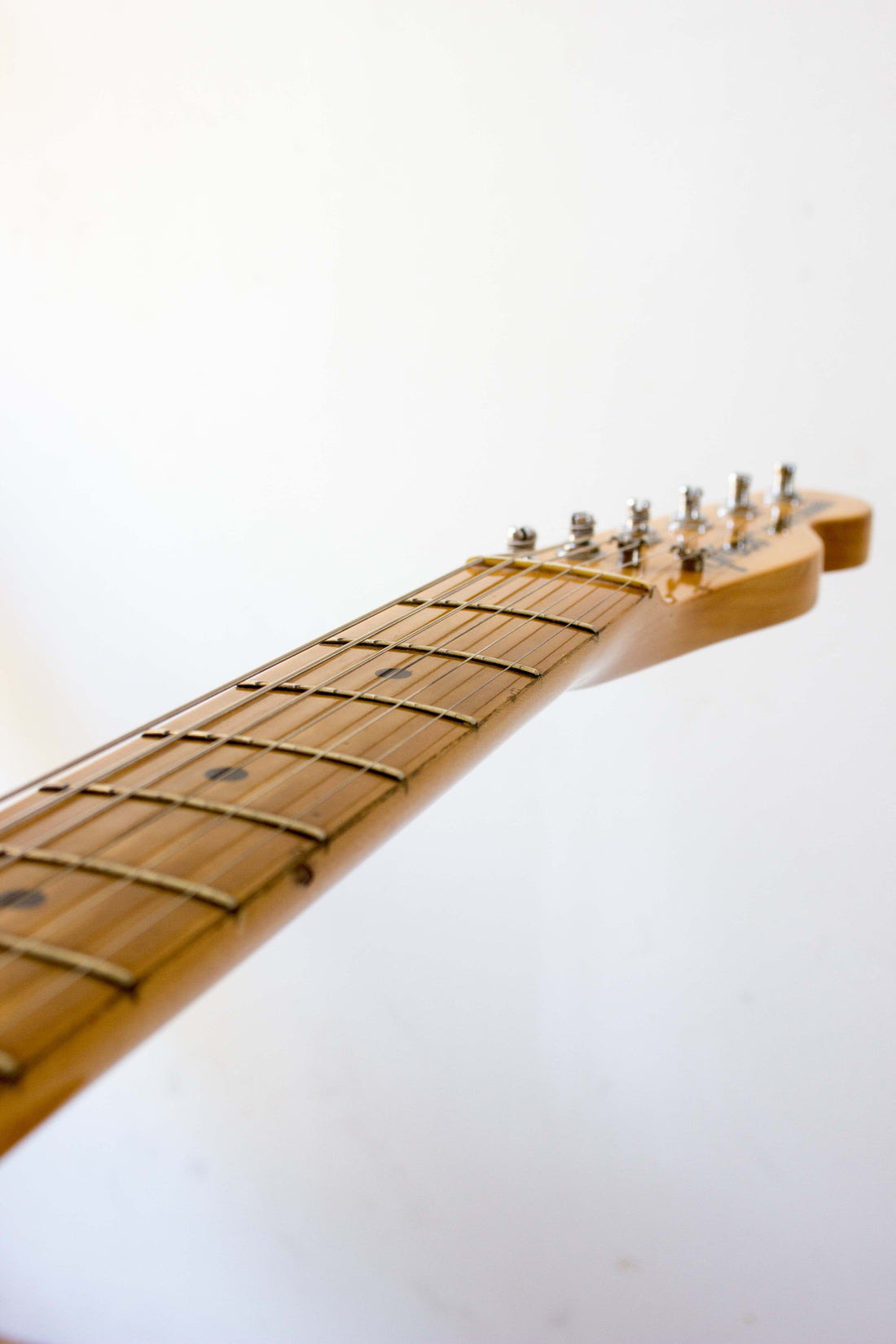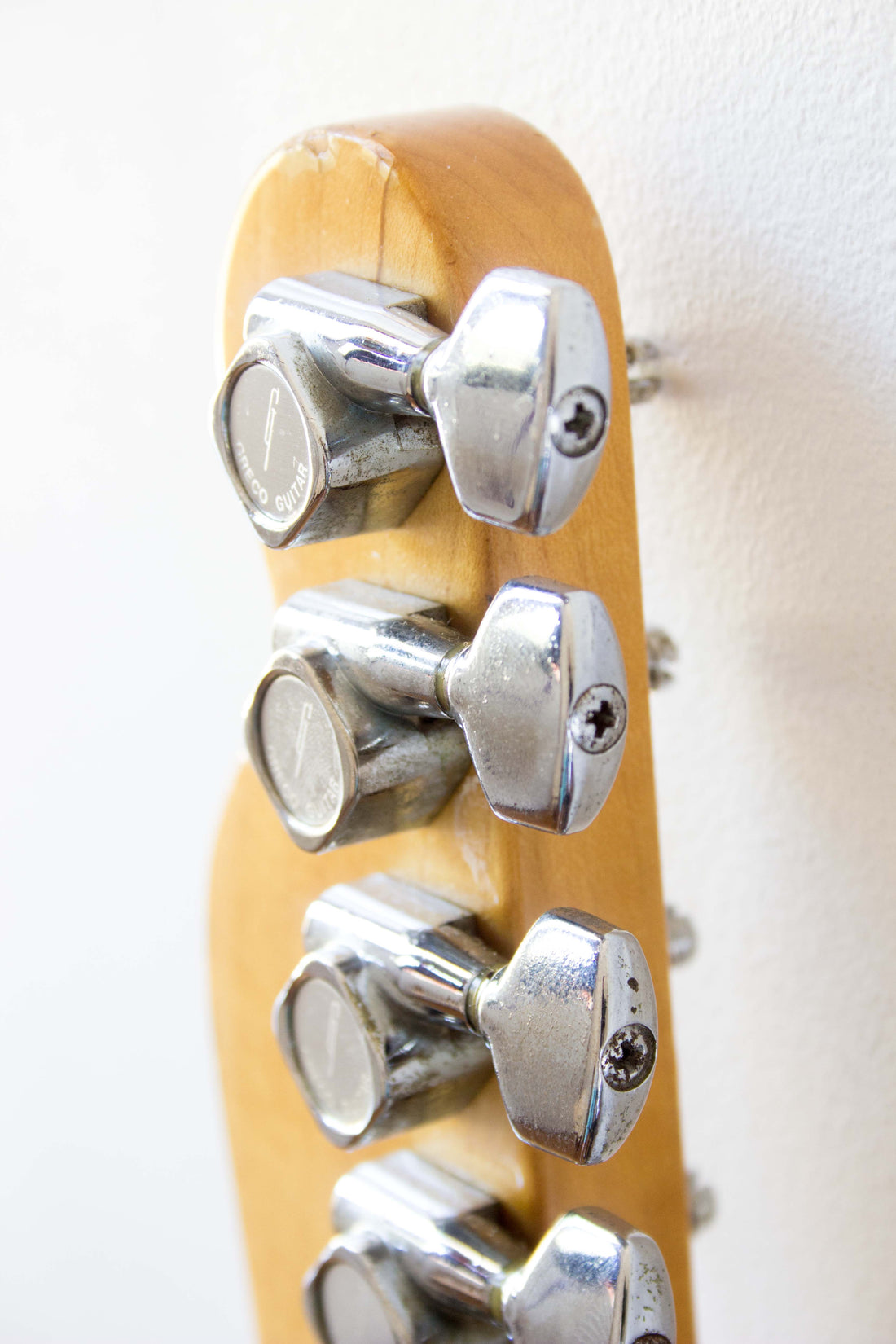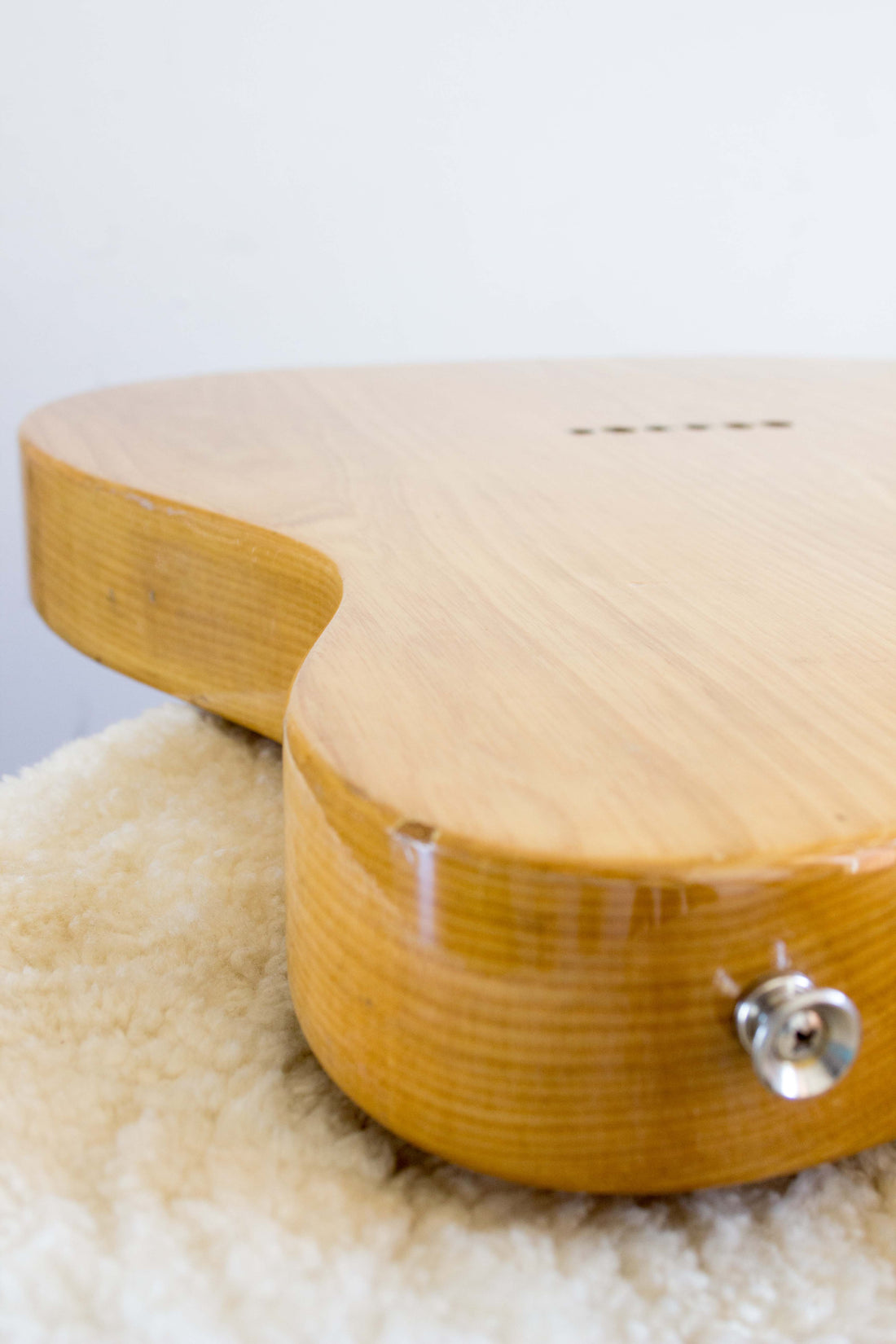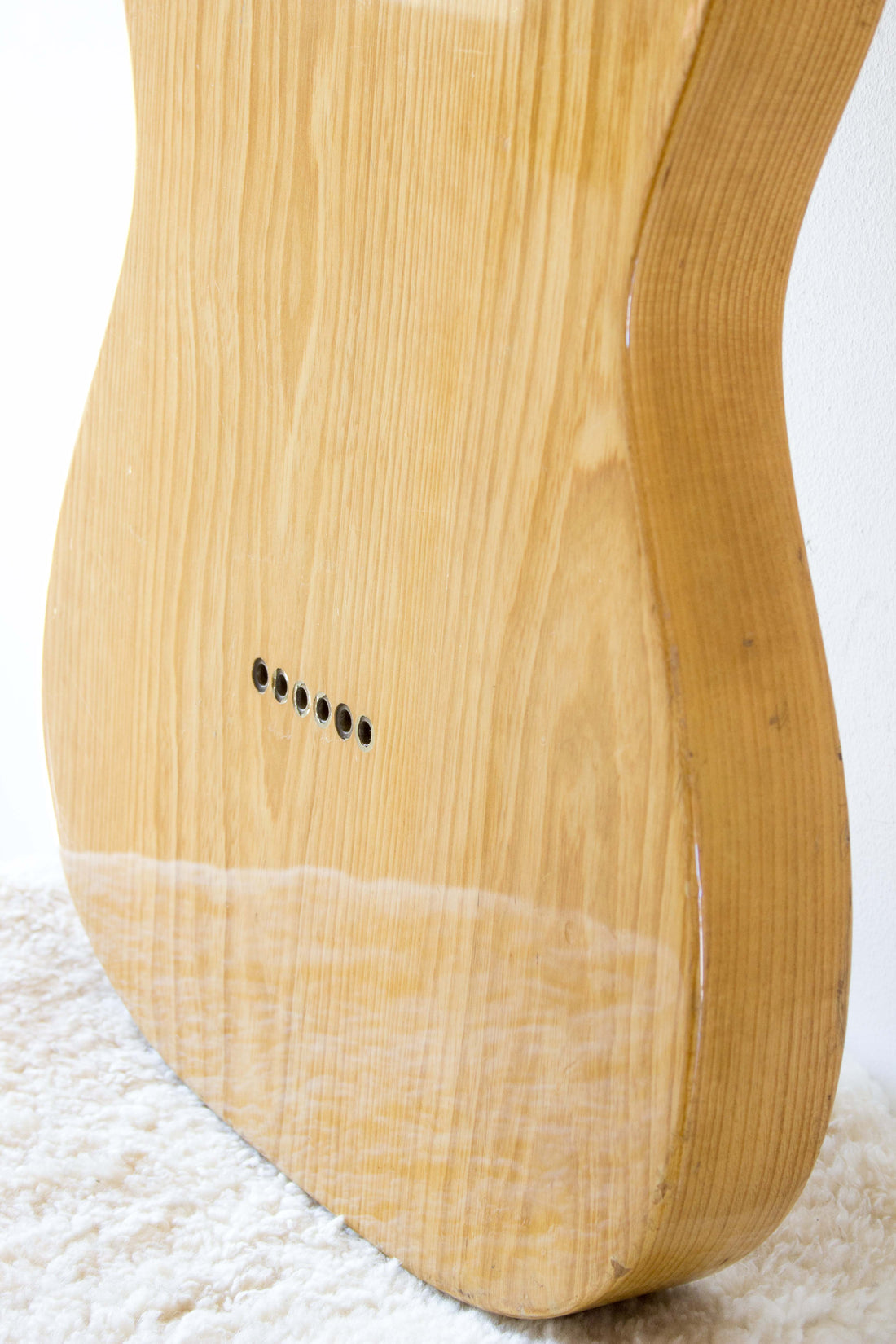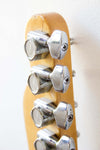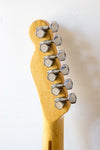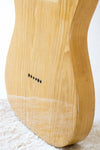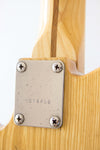 Greco TL500, made in Japan 1981, natural gloss. This little stunner dates to the middle of the Greco 'golden age' of 1975-85, as such, this has a certain majesty that not all vintage guitars share. The natural gloss shows off a stunning piece of ash: the tight grain lines visible on the sides and the beautifully figured front are a visual delight, especially when paired with a golden-syrup-hued aged maple board and headstock... delicious. The tone has that thick, rich, harmonic complexity that comes from top notch timber with several decades on the clock. The pickups translate the brightness and snap of the ash/maple combo beautifully: this is a terrific sounding guitar that'll easily rival any vintage USA Fender for feel and tone. The frets have just been professionally dressed, so it's playing with absolute ease. This, frankly, is terrific.

Model: Greco TL500
Made: Japan, 1981 (serial H814459)
Finish: natural gloss, 3-ply black guard
Body: sen ash
Neck: 1-piece maple w/ skunk stripe, 7.25" radius, 25.5" scale
Weight: 3.795kg
Mods: none
Pickups: Maxon PU-101/2 T-style single coil set
Case: none

Cosmetic condition notes: minor finish wear. There's a few marks on the end and bottom edge of the headstock. The neck has a couple of minor dimples on the back but feels smooth; there's a little play wear on the edge of the board. The back has some widespread but very minor dings and scratches, they're most notable near the neck plate and ferrules. The sides are similar, fair few little dimples on the top horn, shoulder and near the jack; nothing major though. The front is pretty good, just some rub wear on the shoulder edge and near the jack, some dimples around the bridge, a tiny chip on the bottom horn and some play wear and dimples on the top horn and guard. Overall: very good condition (7.5/10).

Playing condition notes: Action is low, neck is straight, intonation is good, truss rod works. All electronics tested and working properly. The frets have just been dressed by our pro luthier hombré Jon, so they're very nice and even, 8/10 for life left. Wearing fresh 10/46s.