(SOLD) Greco SS63-60 SG Style White 1988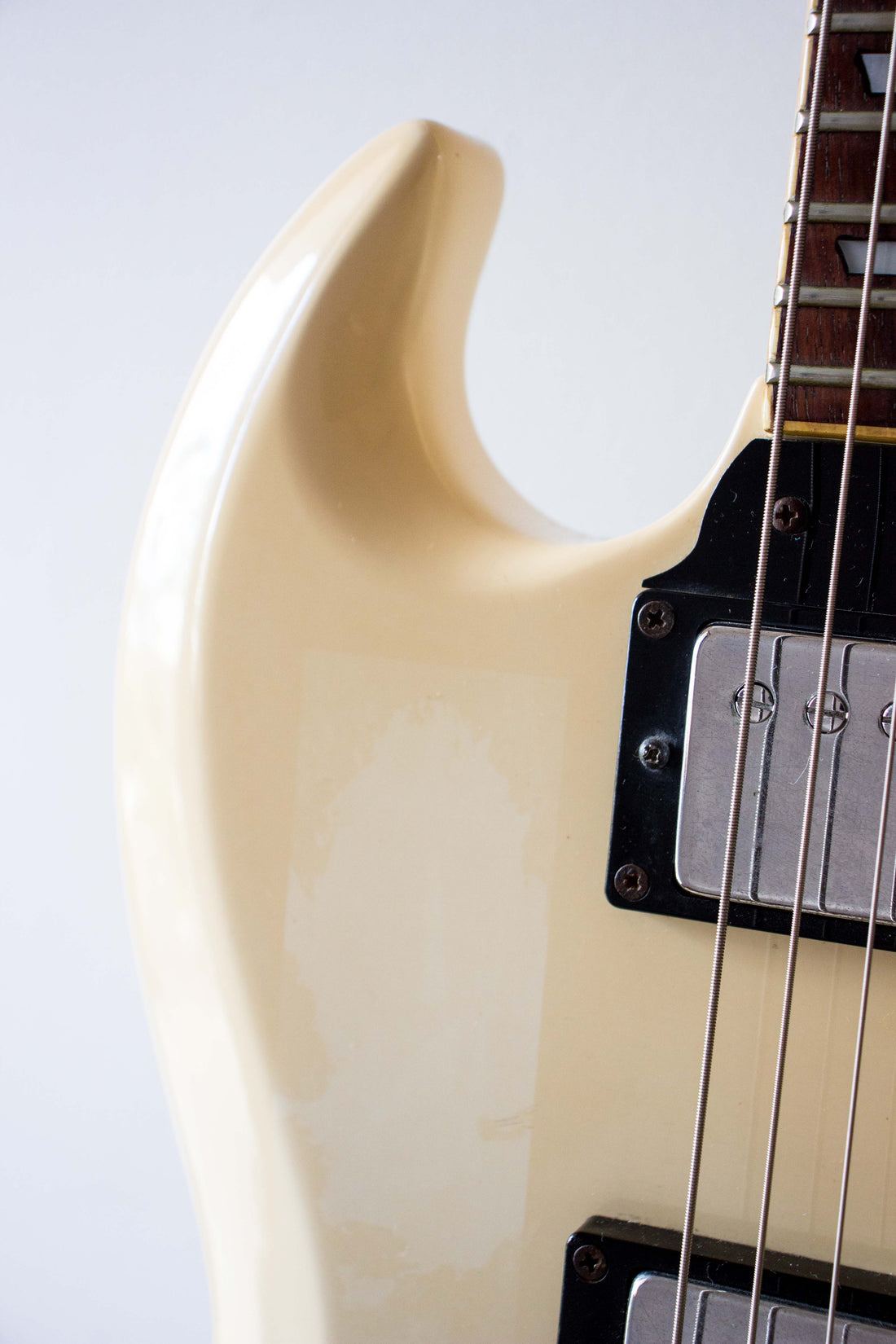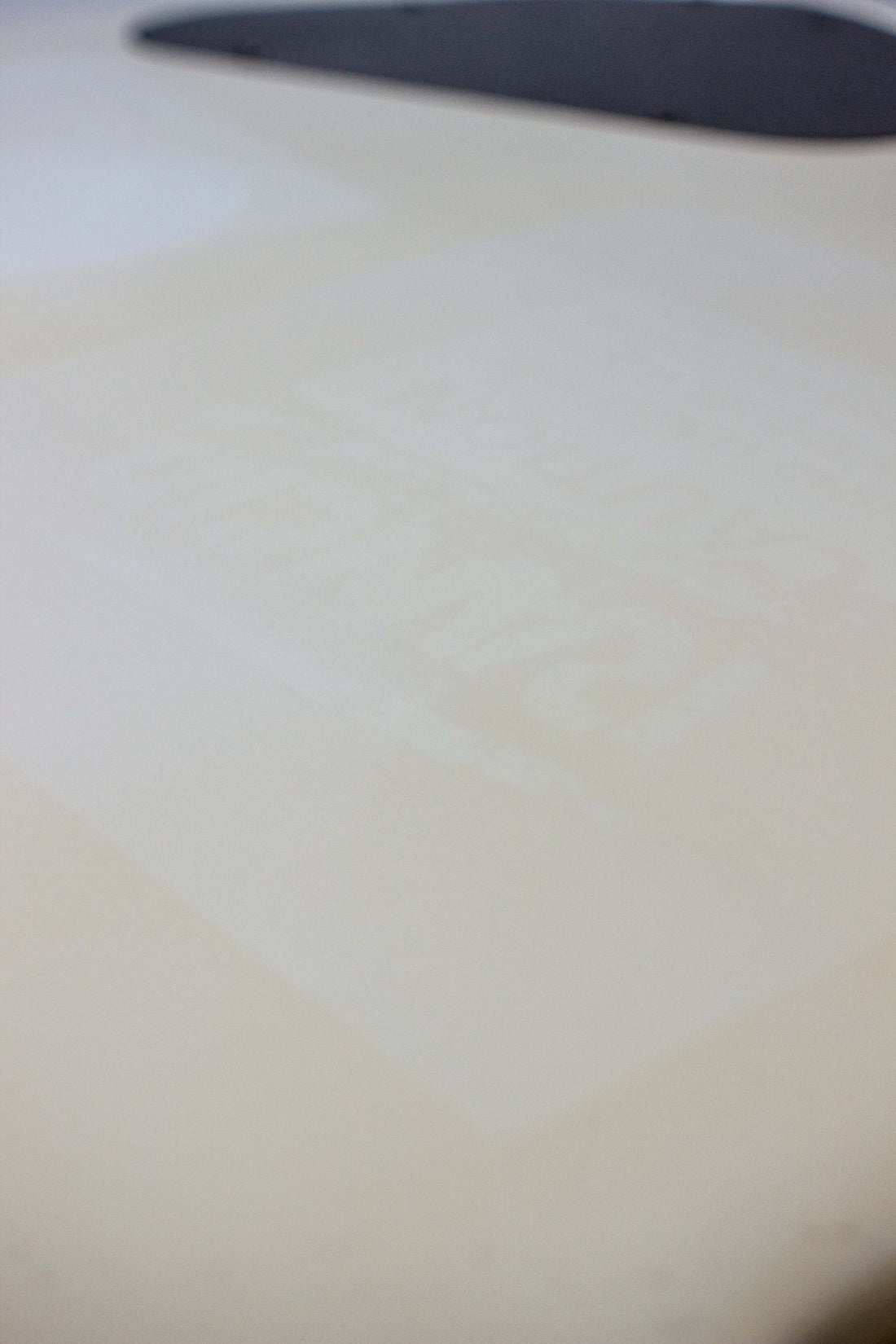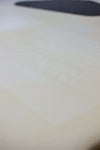 Greco SS63-60 SG, white, made in Korea 1988 approx. Some look better the more beat up they get, and surely the white SG is a prime example. This little punk dates to Greco's short lived partnership with Cor-Tek, made in the late 80s near Seoul in South Korea. It's got the sticker marks and light wear to prove it lived through the 90s; the well-played look is a lot of fun. The quality is very good; the materials and workmanship on offer is to a very good standard. The neck is moderate in profile and well balanced against the weight of the body; it's simple and agreeable. The pickups are awesome: heaps of warmth and growl with a chiming defined treble to keep things clear. They eat gain for breakfast but also work surprisingly nicely clean. If you're partial to the tasty 
Model: Greco SS63-60
Made: 1988 approx, Korea, Cor-Tek plant (best estimate, no serial)
Finish: white, 4-ply black guard
Body: mahogany
Neck: mahogany, rosewood board, set-neck, 24.75" scale, 9.5" radius
Weight: 3.675kg
Mods: knobs replaced, some screws exchanged
Pickups: Greco 'Screamin'' humbuckers
Case: none

Cosmetic condition notes: Minor finish wear. Headstock has some minor chips and scuffs on the end as well as the bottom corners. There's some minor cracks in the finish only around the nut; they're definitely not in the wood, skin-deep only. The neck is otherwise pretty clean and smooth in the hands, just some minor dimples and another minor finish crack around body joint. The back has some uneven fading from since-removed stickers (inc. skate-punk legends Rancid sticker, gives some clues about it's past) as well as some widespread but minor scuffs and scratches. The sides have a handful of dimples and light scuffs around the whole edge but no major marks. The front is pretty clean, just some more sticker fade marks, scuffs around the knobs and bridge and some play wear on the guard and top horn. Overall: good condition (7/10).

Playing condition notes: Neck is straight, action is low, intonation is good, truss rod works. Frets have some normal wear, plenty of height left and pretty even but with the start of some pitting; 6/10 for fret life left. Wearing fresh 10/52 MOONSHINERS strings.