(SOLD) Greco SV-800 Super View Sunbust 1979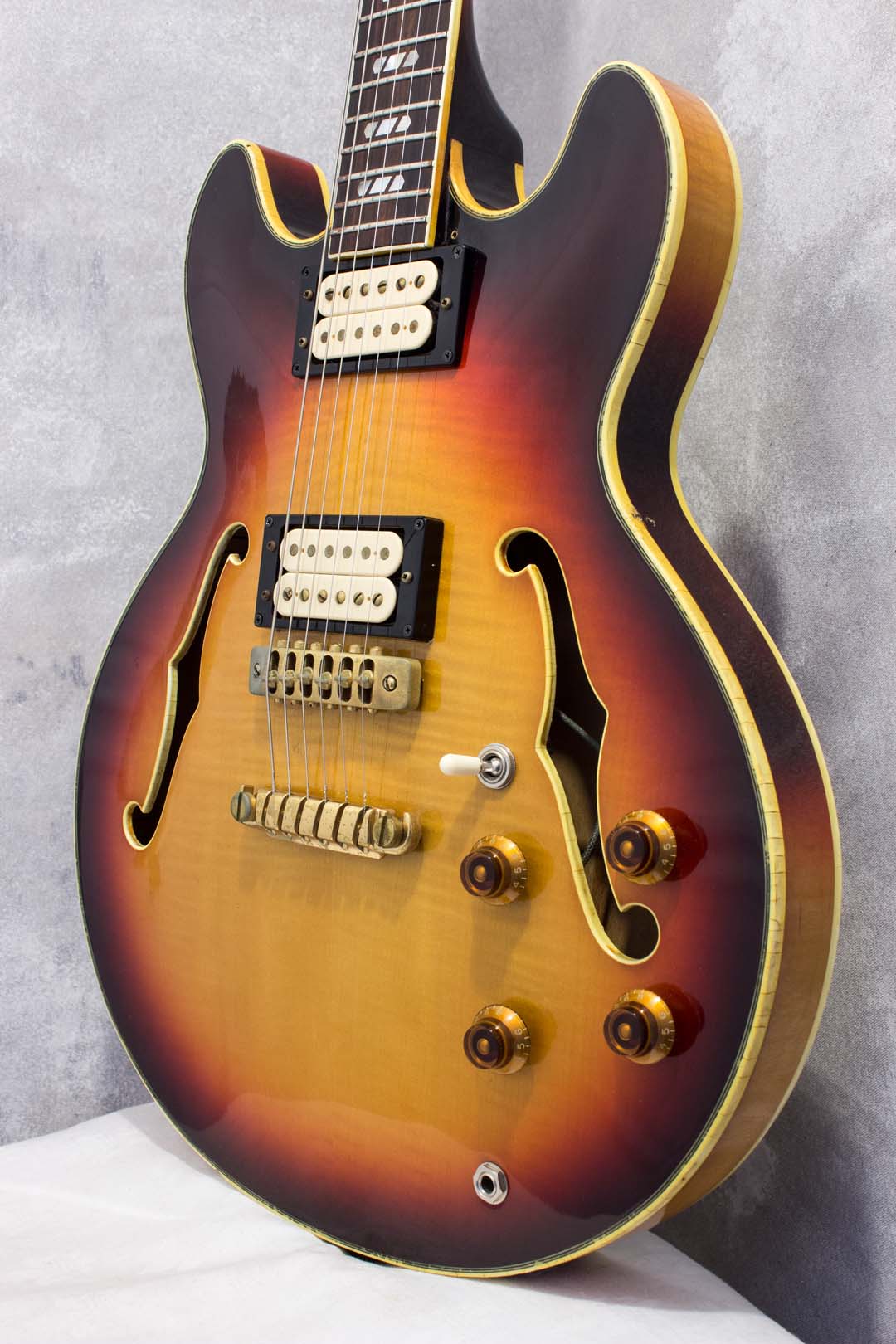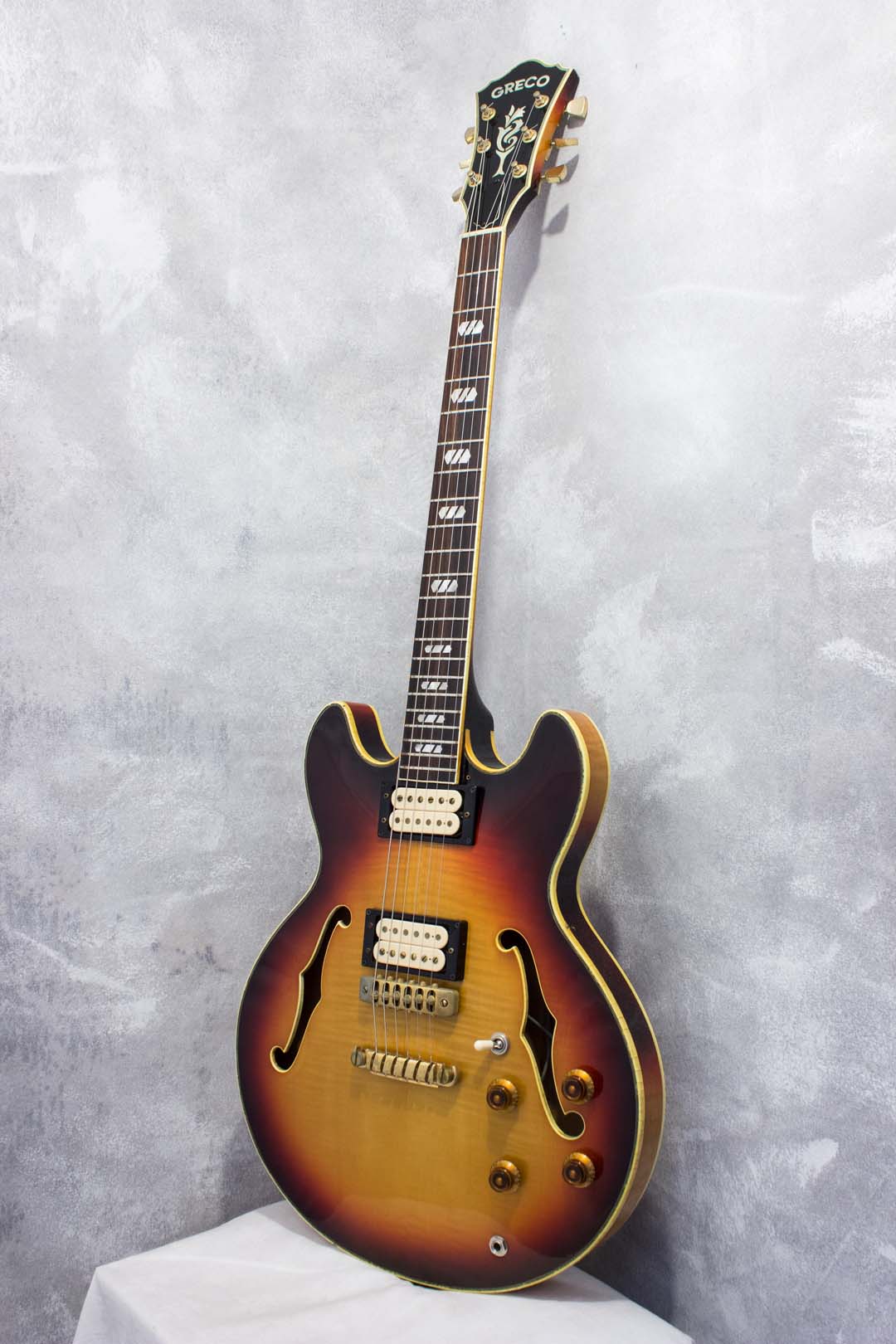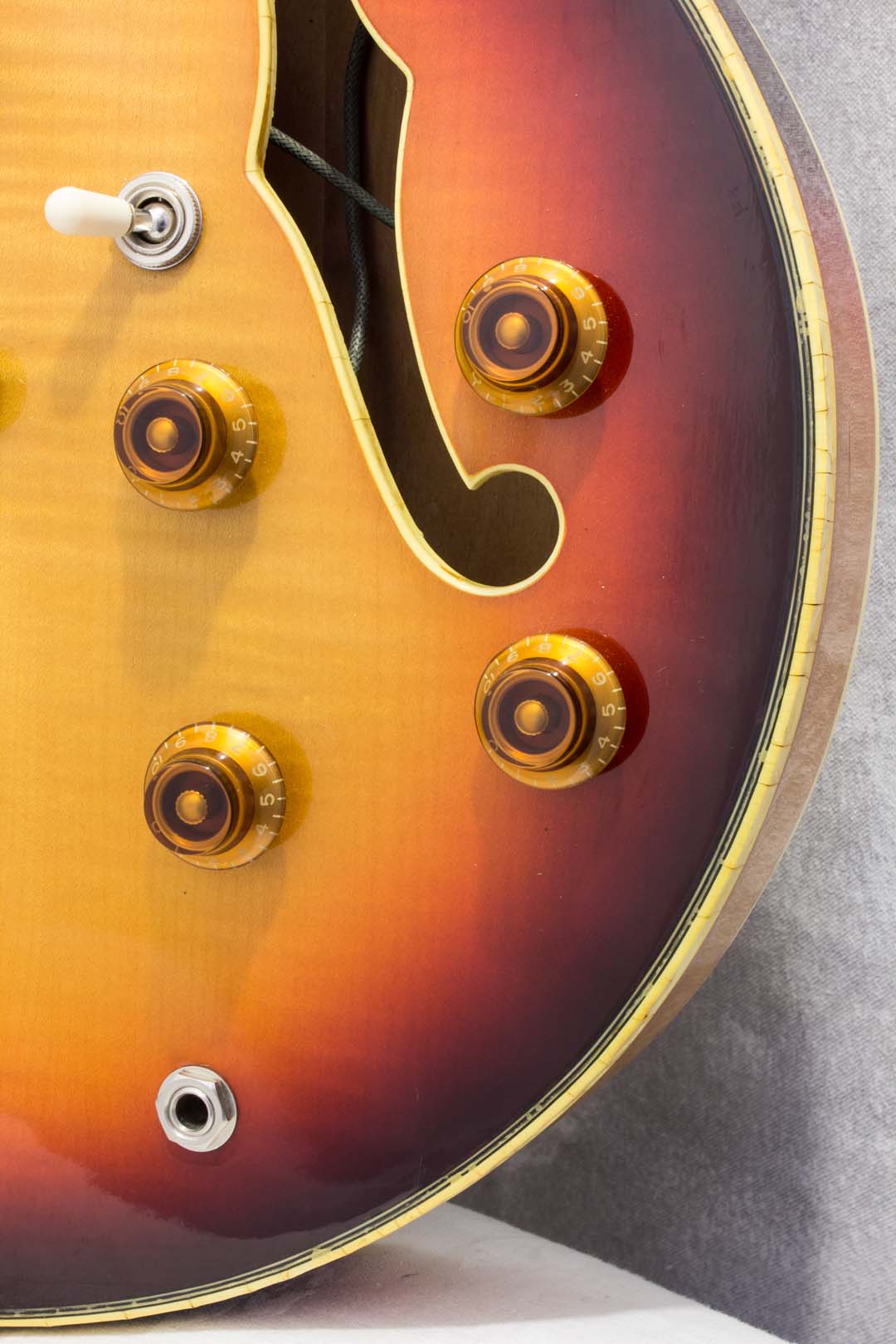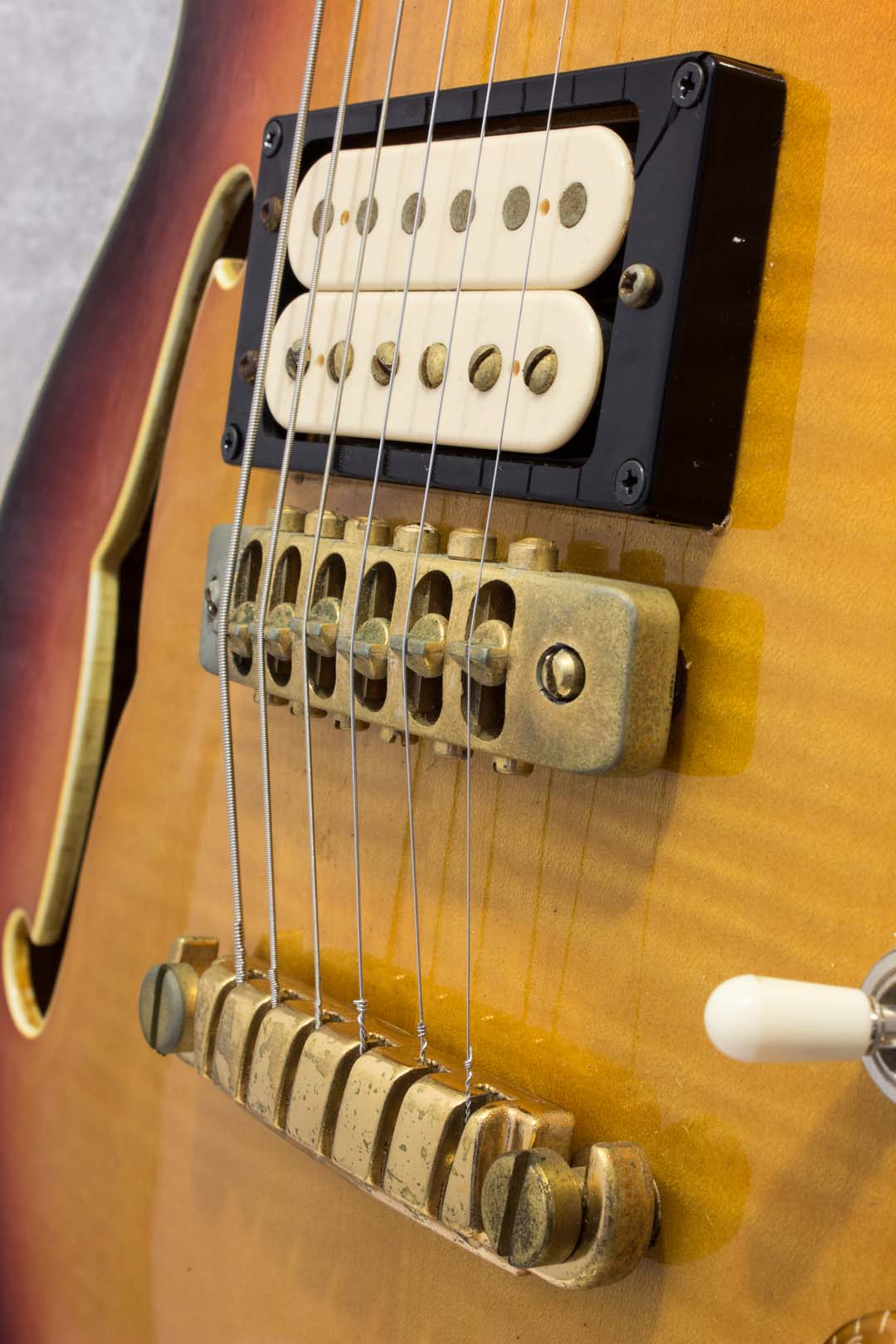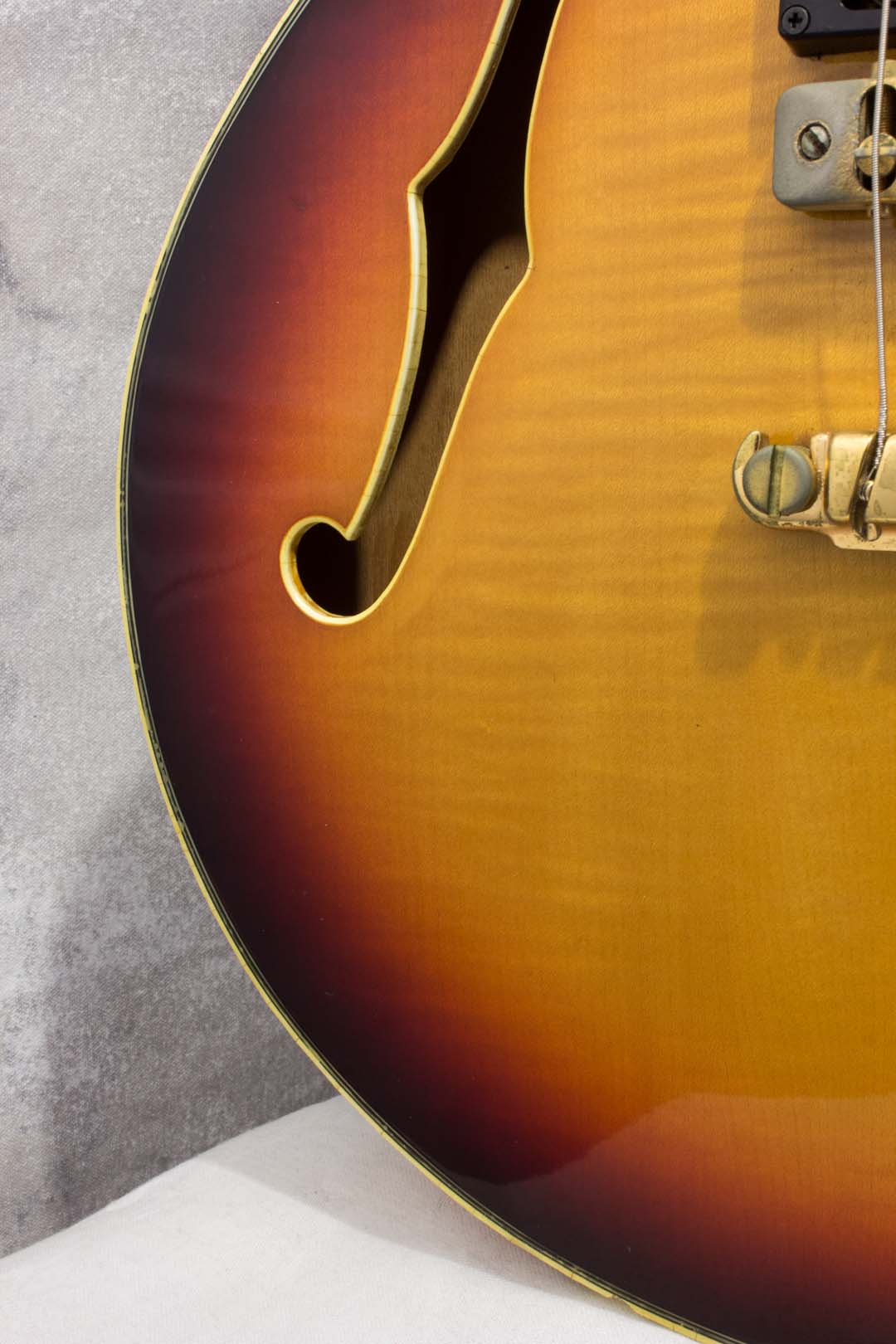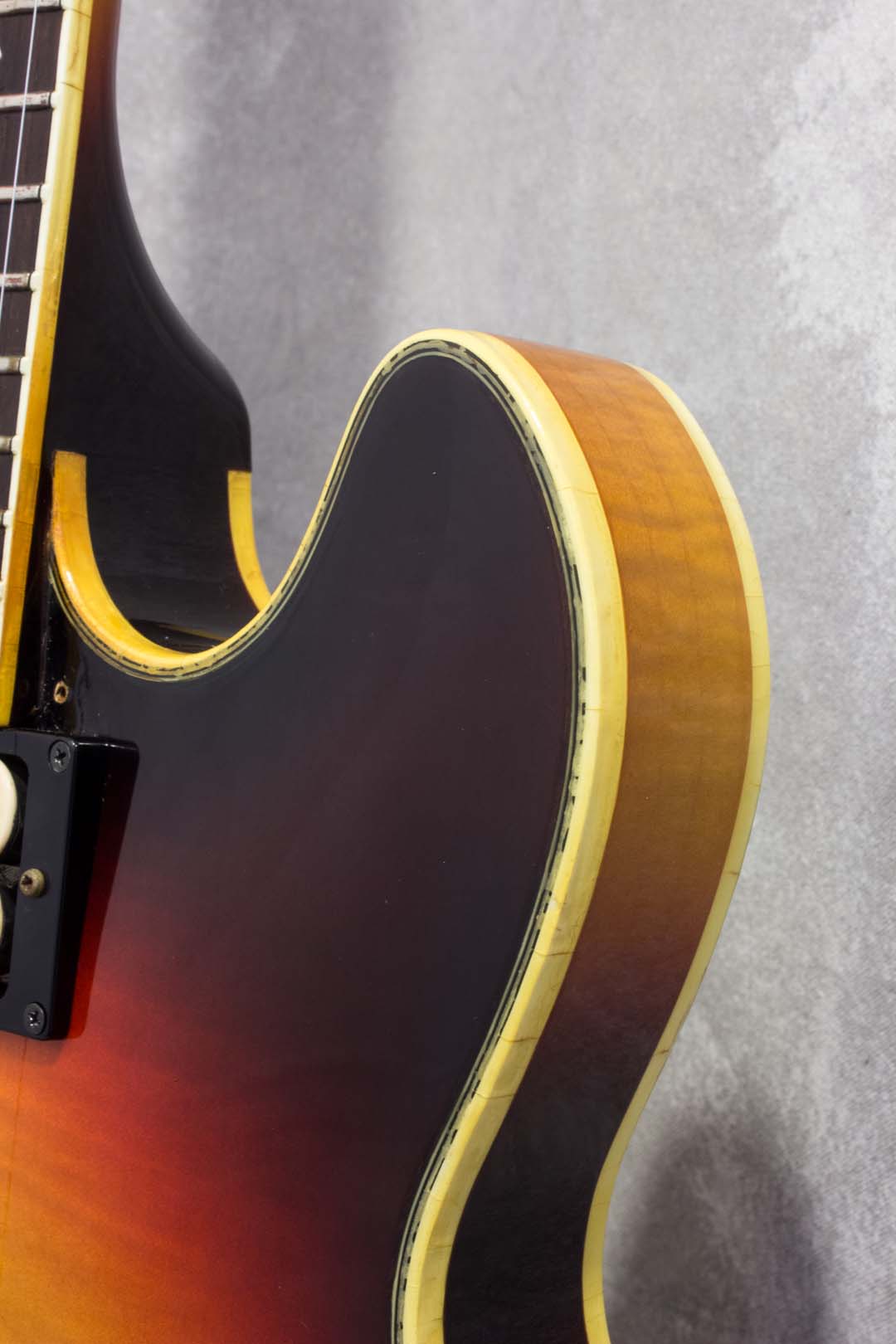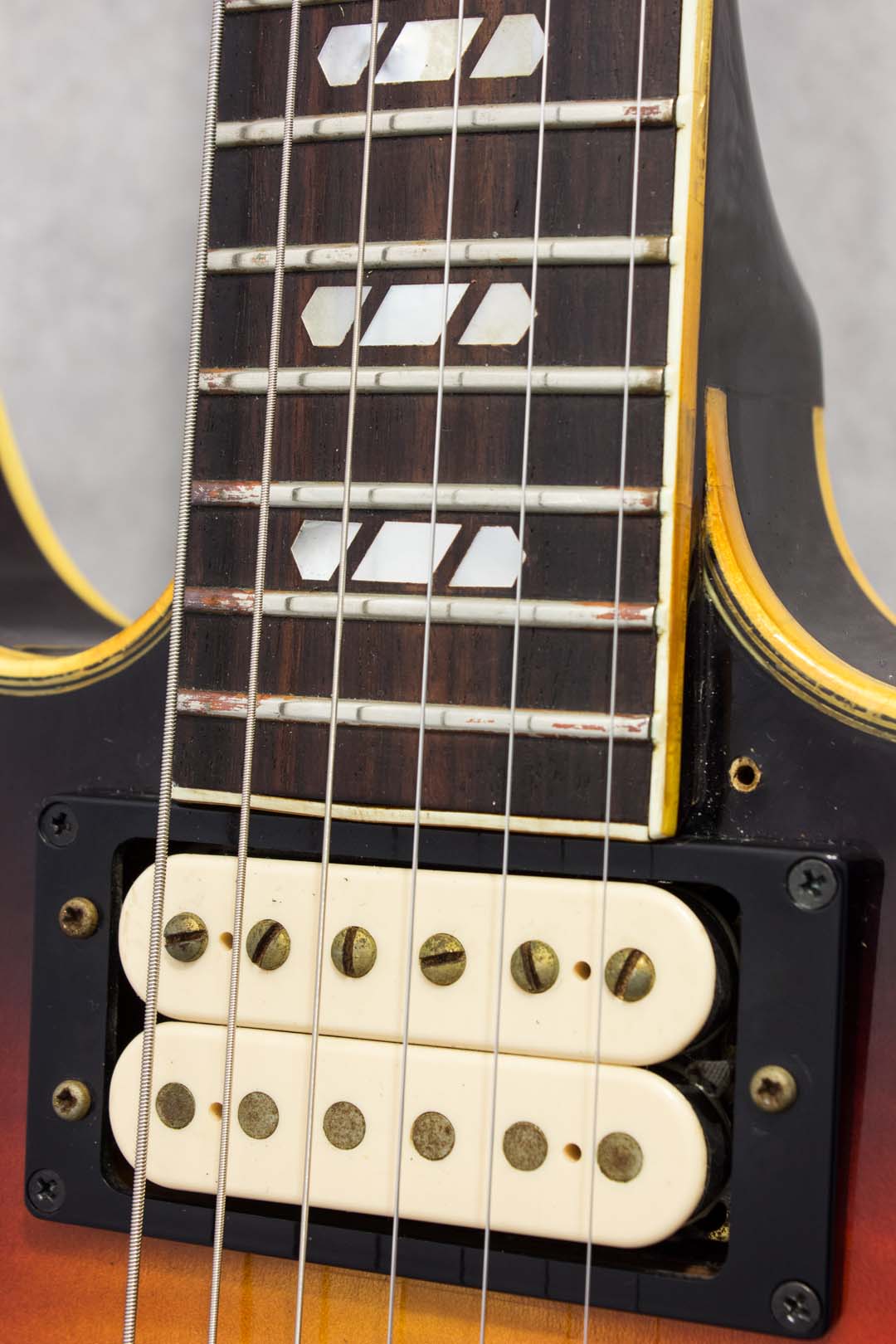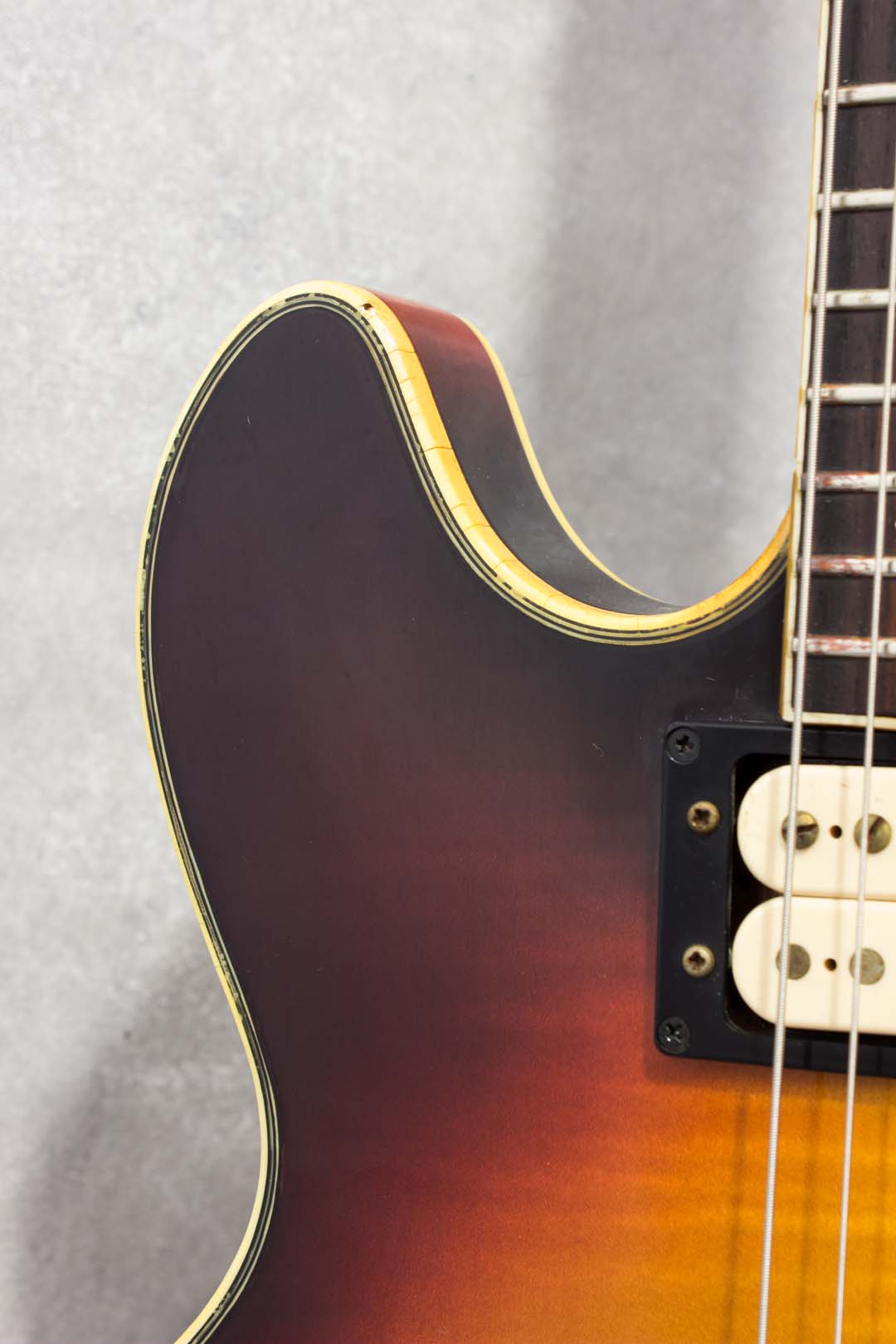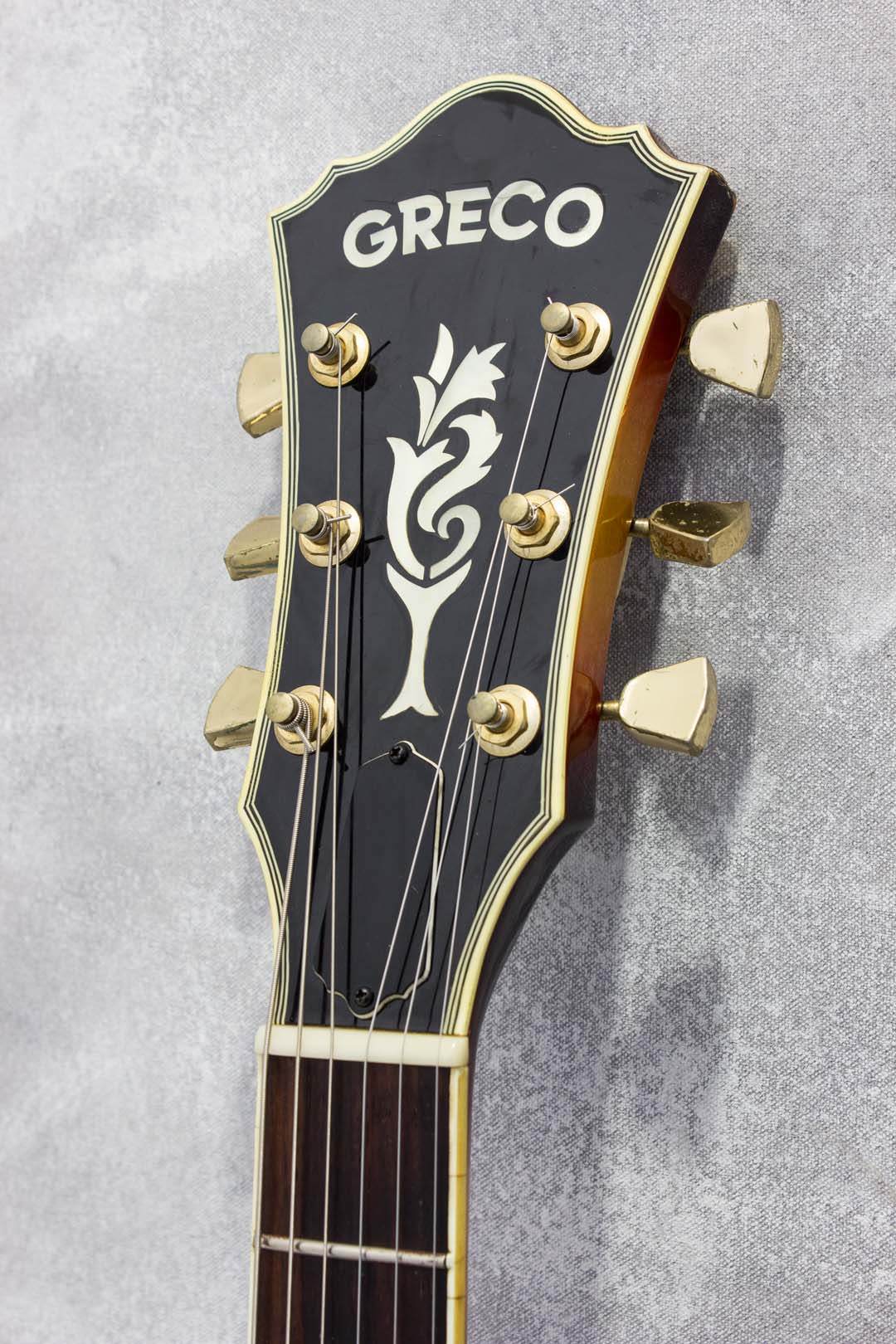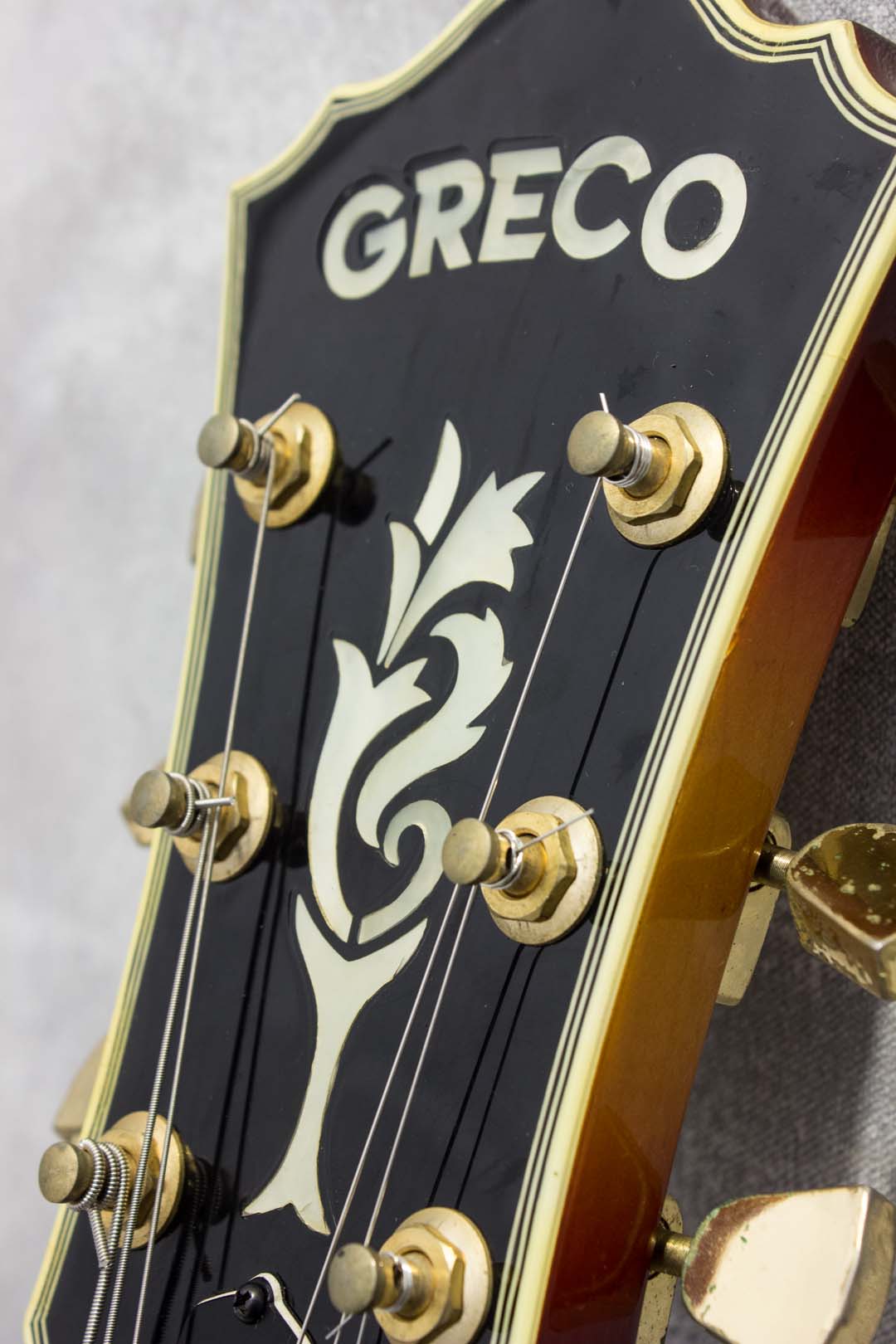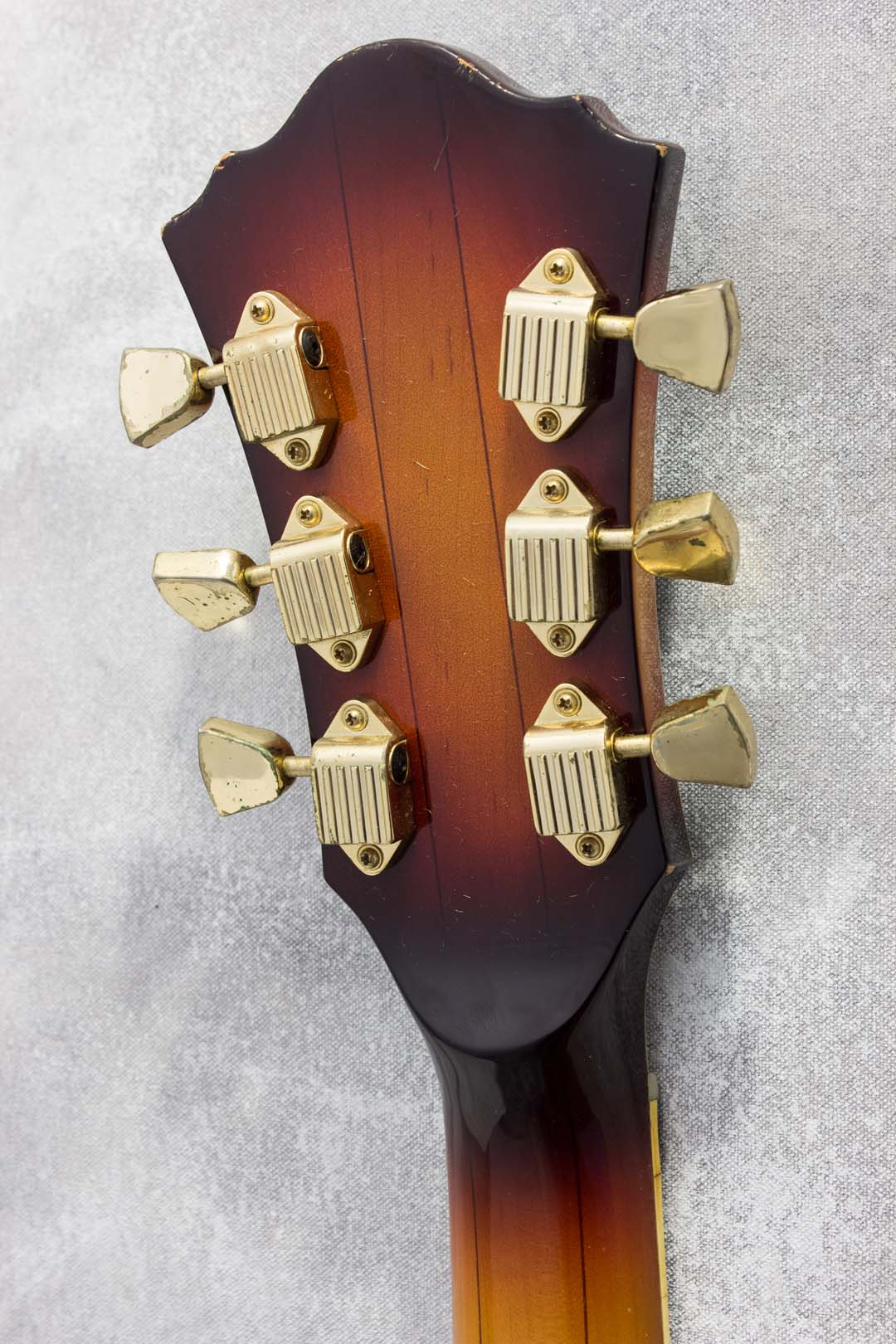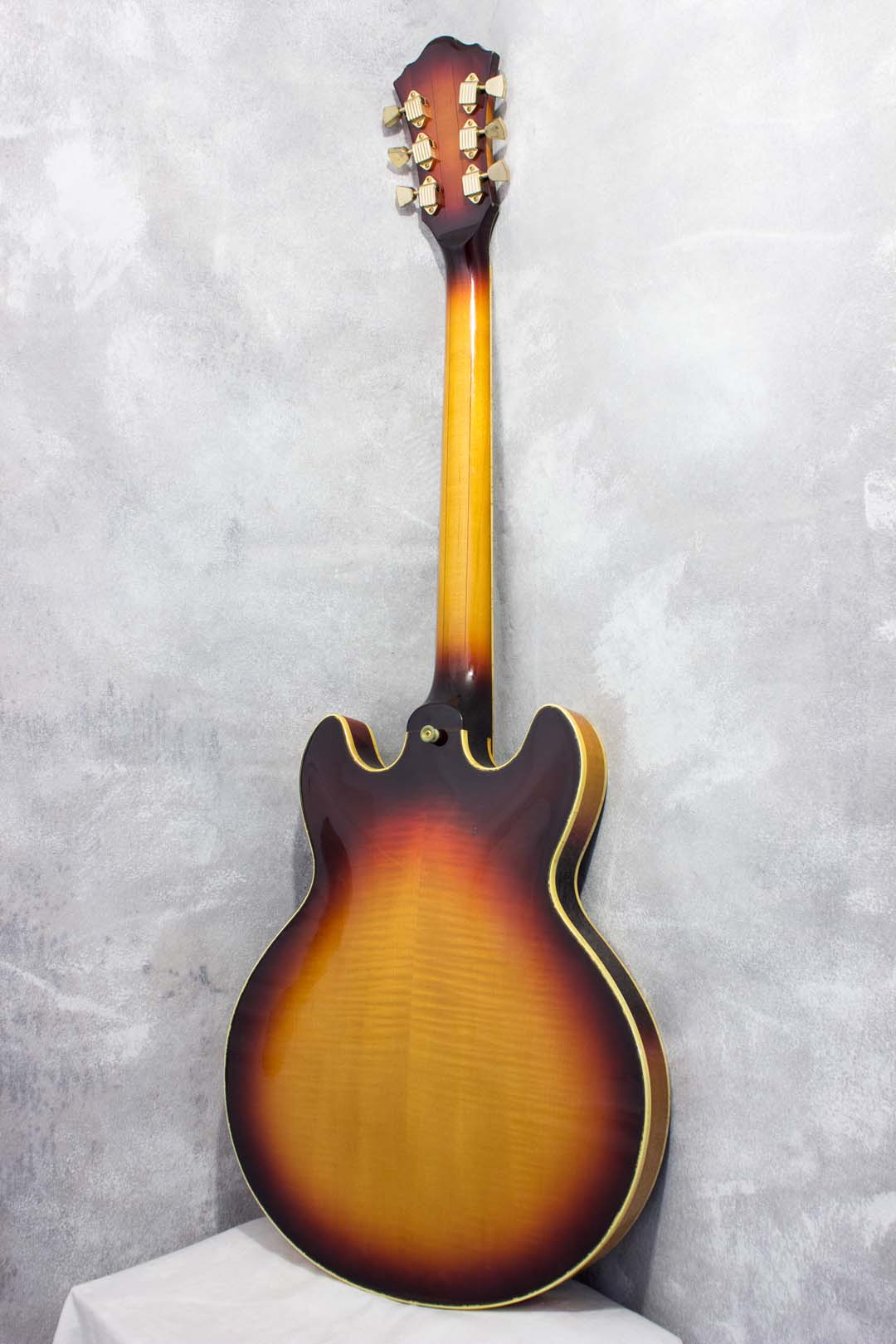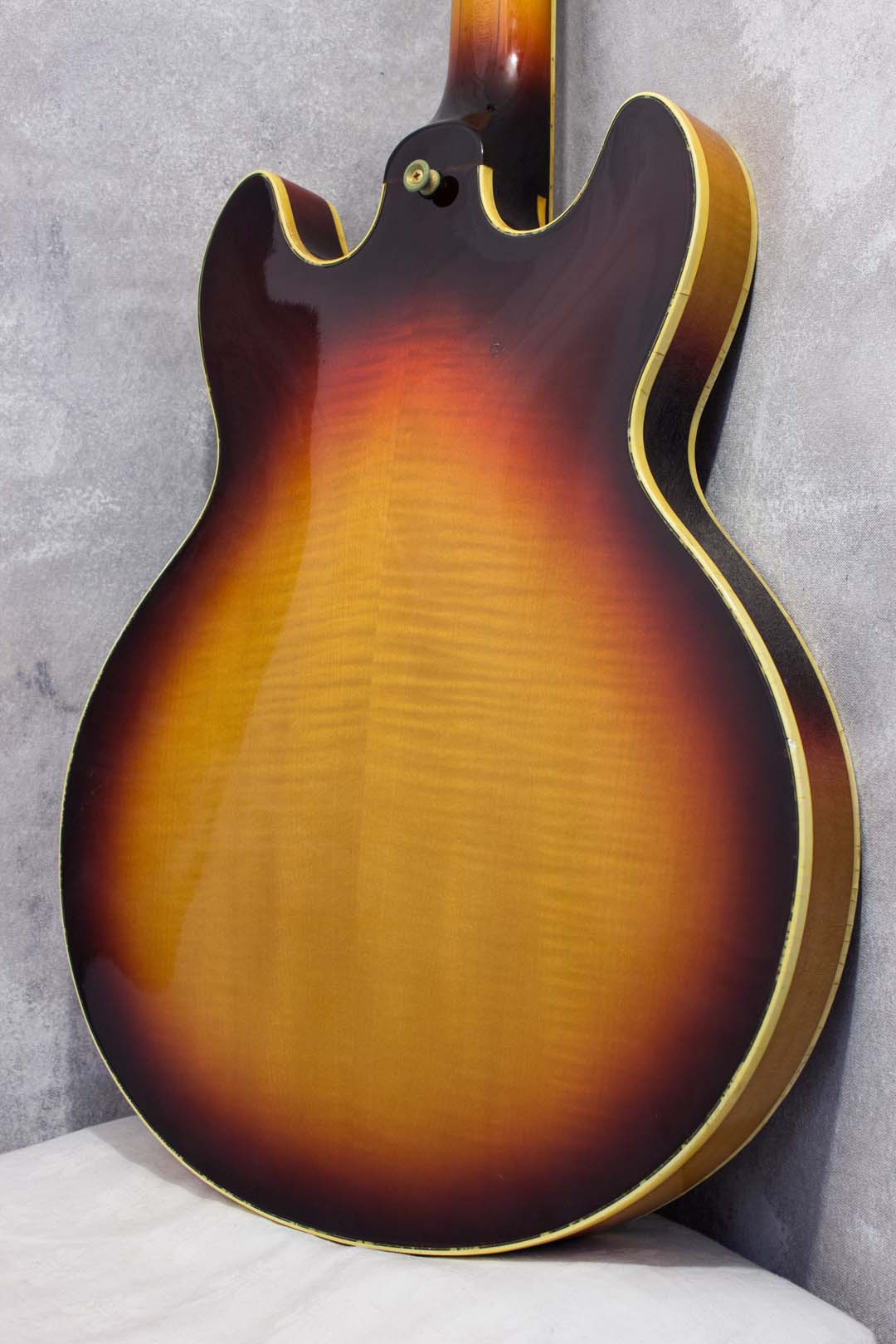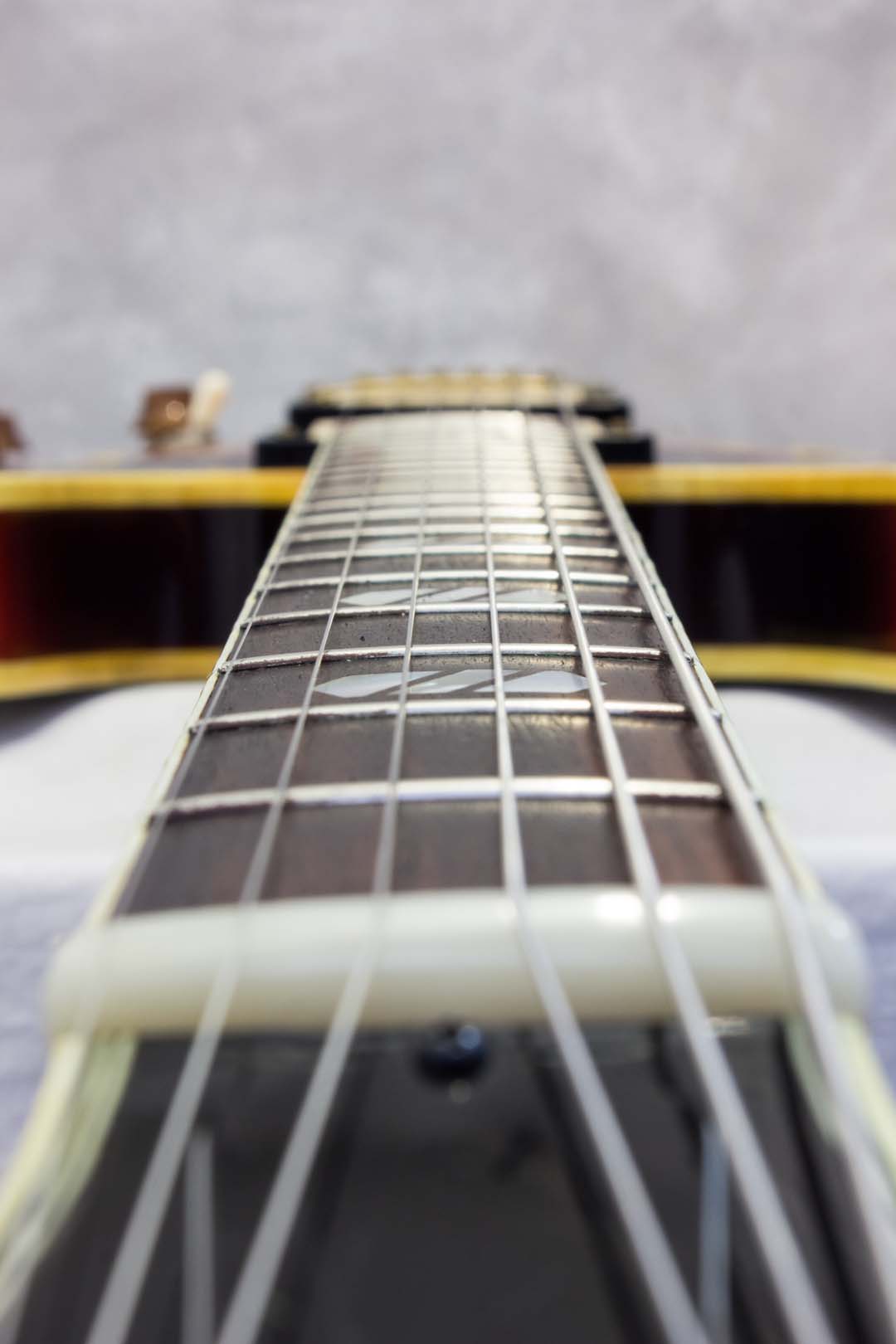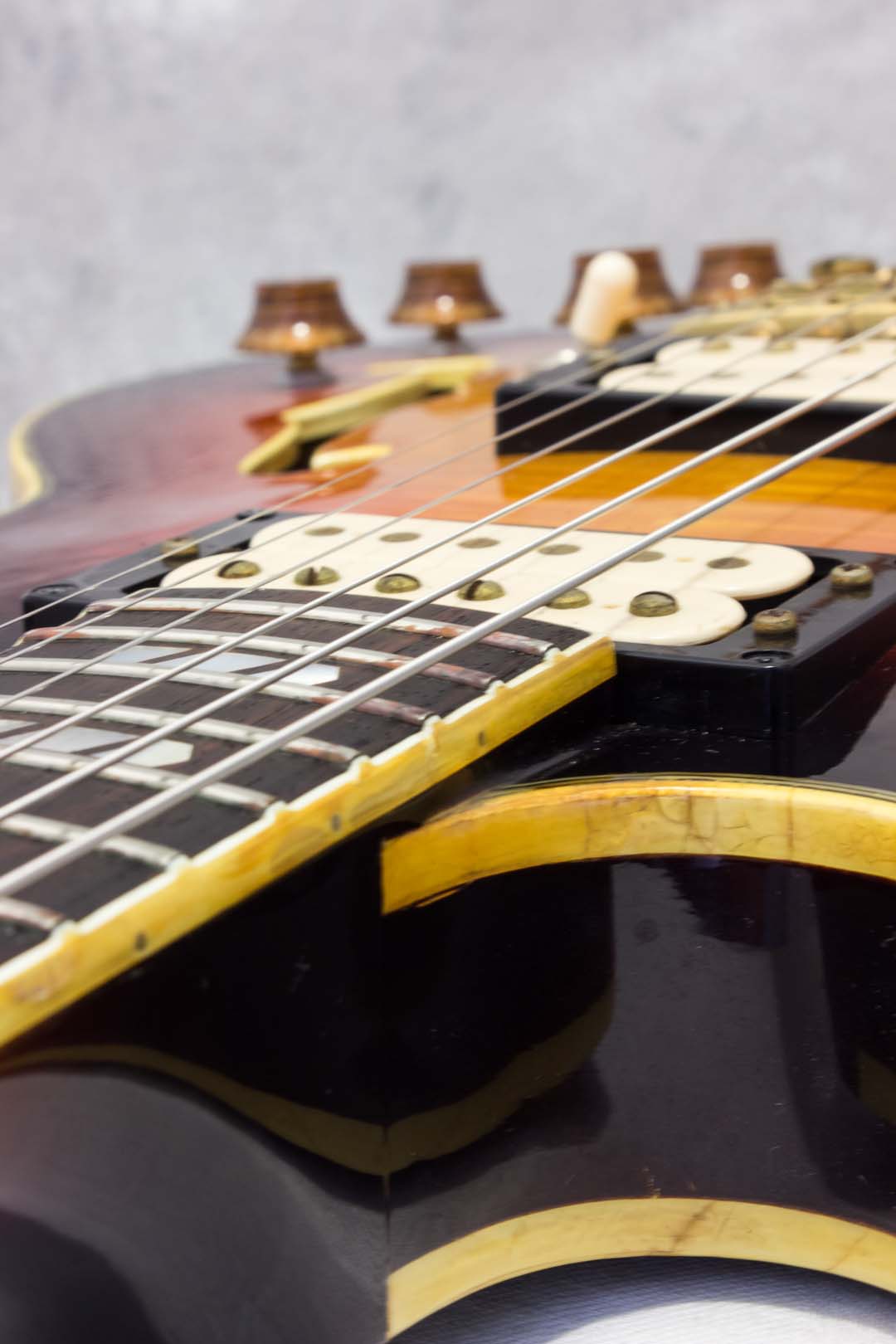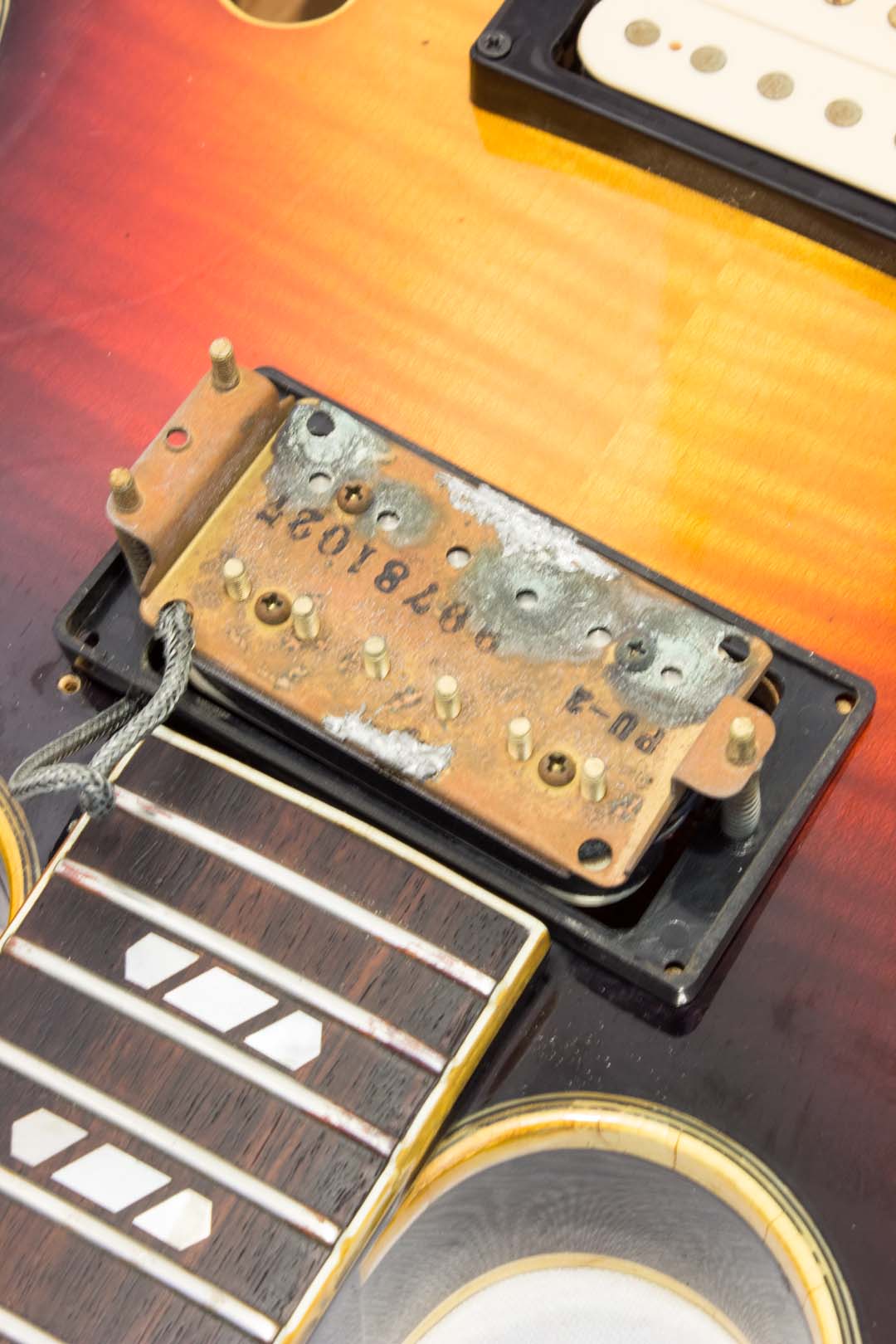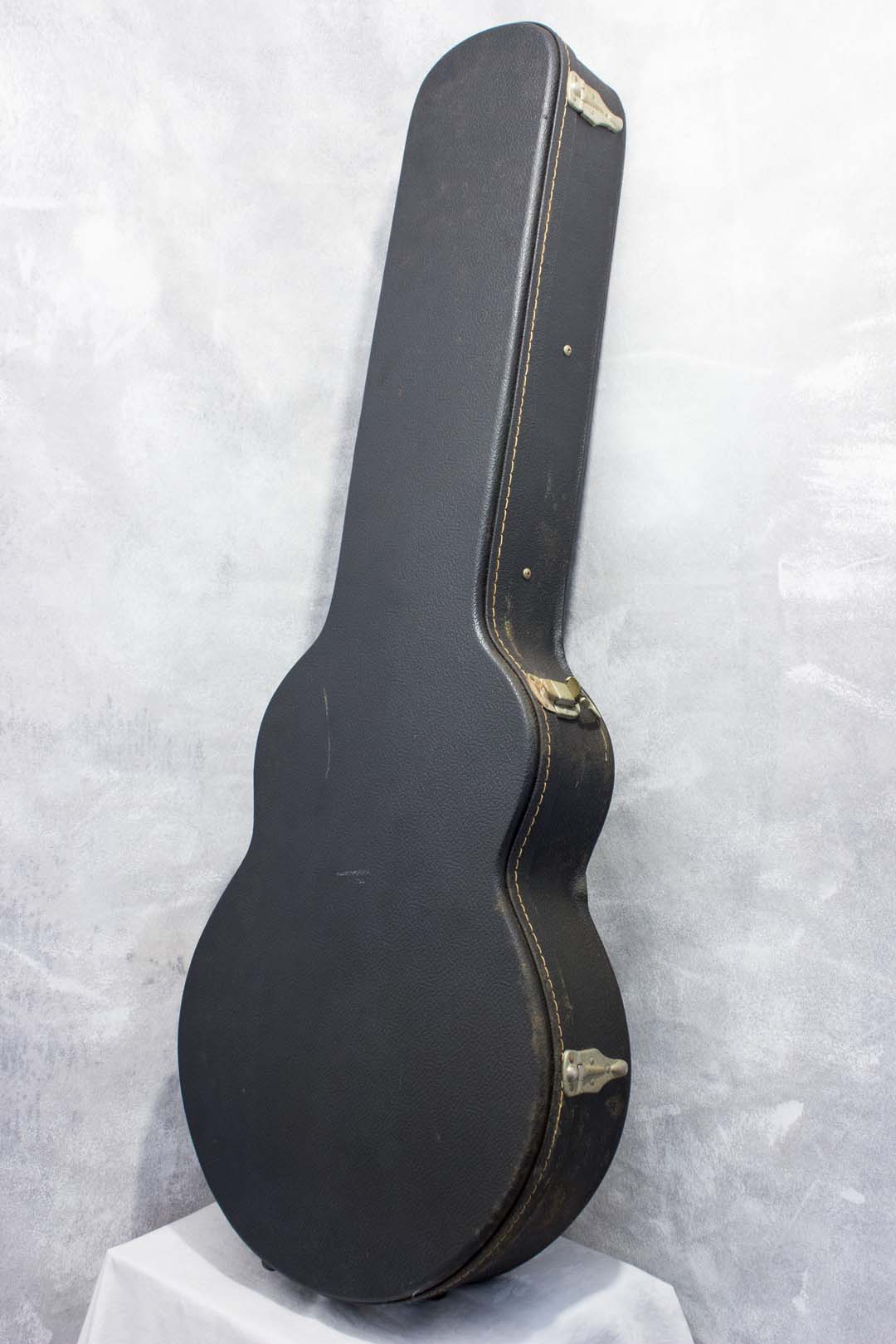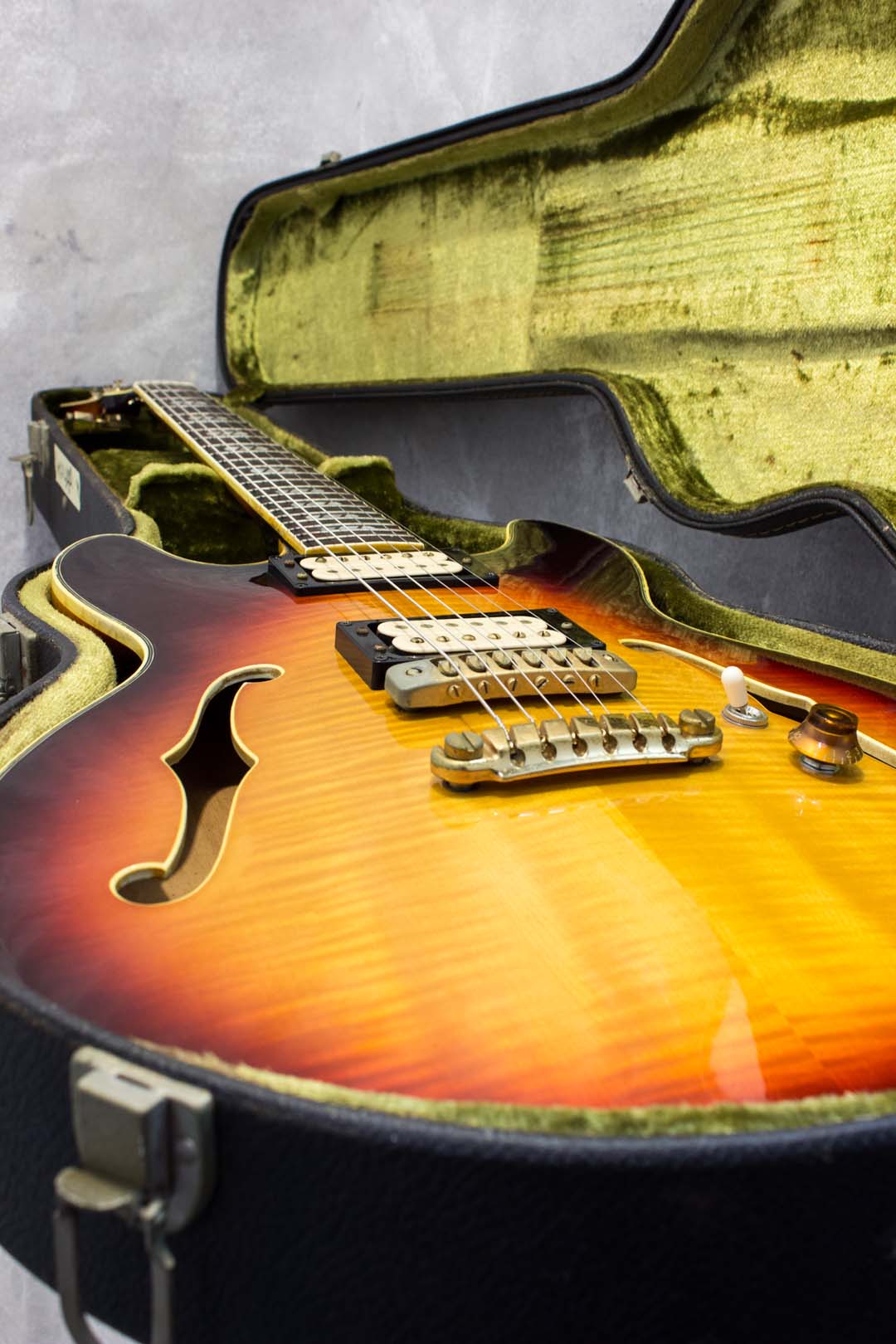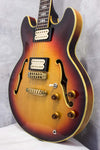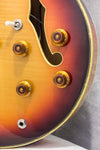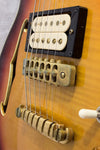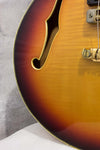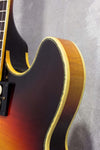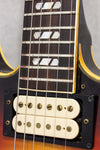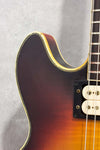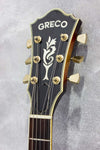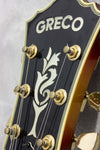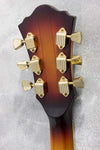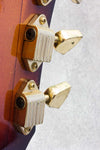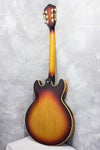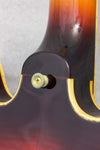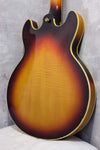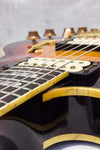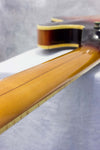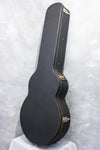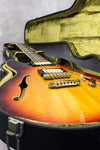 Greco SV-800 semi-hollow, sunburst, made in Japan 1978-80. These Greco ES-style guitars are enjoying increasing demand, and rightfully so: holy heck, this is a brilliant guitar. The late 70s was a bit of a 'golden era' for Greco, and instruments like this were made before the CNC router arrived in Japanese guitar manufacturing; it's a handmade beauty. In the hands, it's magical: the neck is a superbly straight and stable three piece maple example; it's slim and quick and feels beautifully played in. Before you plug it in, there's a sining resonance and lively responsiveness acoustically. Plugged in, it only gets better: these Maxon PAF style pickups deliver all sorts of rich harmonics and crisp attack. There's so much dripping warmth and complexity to explore and every switch position yields new wonders. There's a few marks around the place but really, this is in superb shape for a forty year old guitar. The gold hardware, split hex inlays and fancy headstock really make the flamed sycamore body work to be the star of the show, but somehow, it still manages to draw the eye. These are a very safe bet to further appreciate in coming years; the word is definitely out and spreading quickly. All up: lovely!
Model: Greco SV-800 Super View 
Made: 1978-80, Japan, Fujigen factory (serial sticker missing)
Finish: three tone sunburst
Body: white sycamore, maple centre block
Neck: 3-piece maple set neck, 43mm at nut
Weight: 3.660kg
Mods: knobs replaced, frets replaced, guard removed (non original guard included)
Pickups: Maxon PU-2 humbuckers
Case: non original vintage hard case, good quality and condition
Cosmetic condition notes: minor finish wear. Headstock has some minor marks on the end. The neck is clean and smooth in the hands, minor dimples on the back only. The back has few light scuffs and minor dimples around the edge, nothing nasty. The sides have a few dimples near the elbow area and around from the knobs, plus there's widespread cracks in the binding (it's not crumbling/rotting though). The front is pretty tidy, just some play wear on the horns really. Overall: very good condition (8/10).

Playing condition notes: Neck is straight, intonation is good, action is low, truss rod works. All electronics tested and working properly. Frets have some normal wear, around 7/10 for life left. Setup with fresh 11/49s.