(SOLD) Greco Thinline Tele TE400 Natural Gloss 1972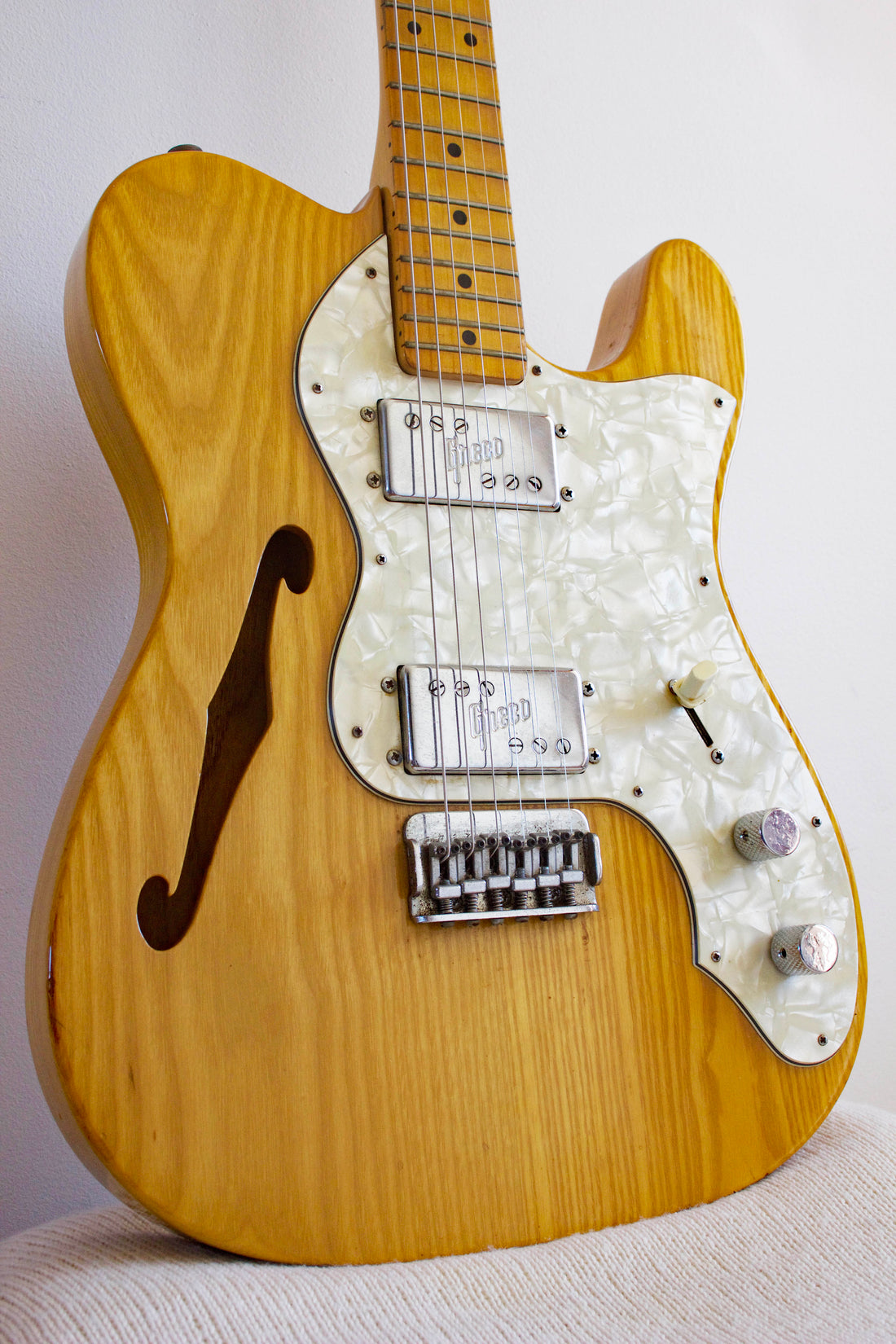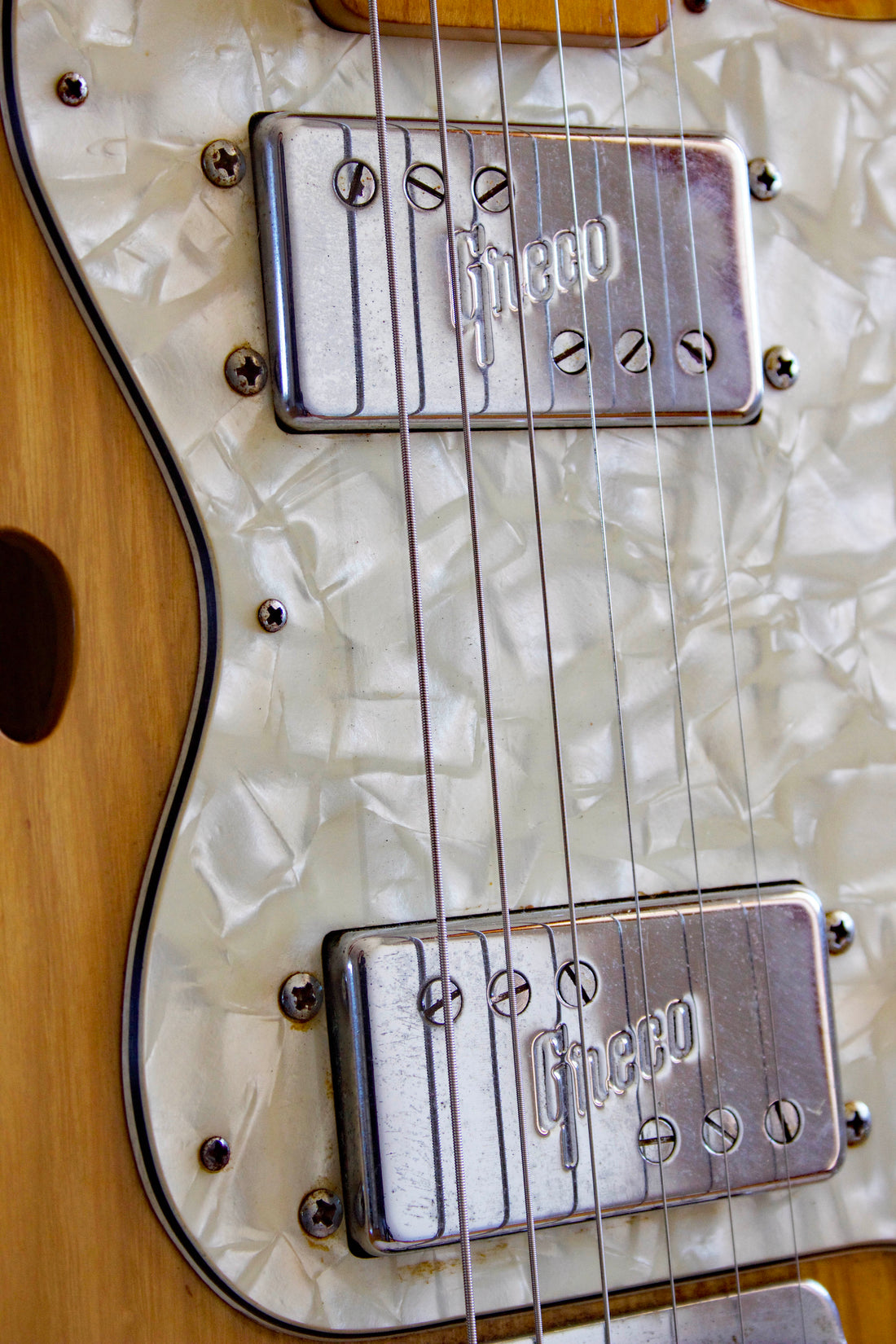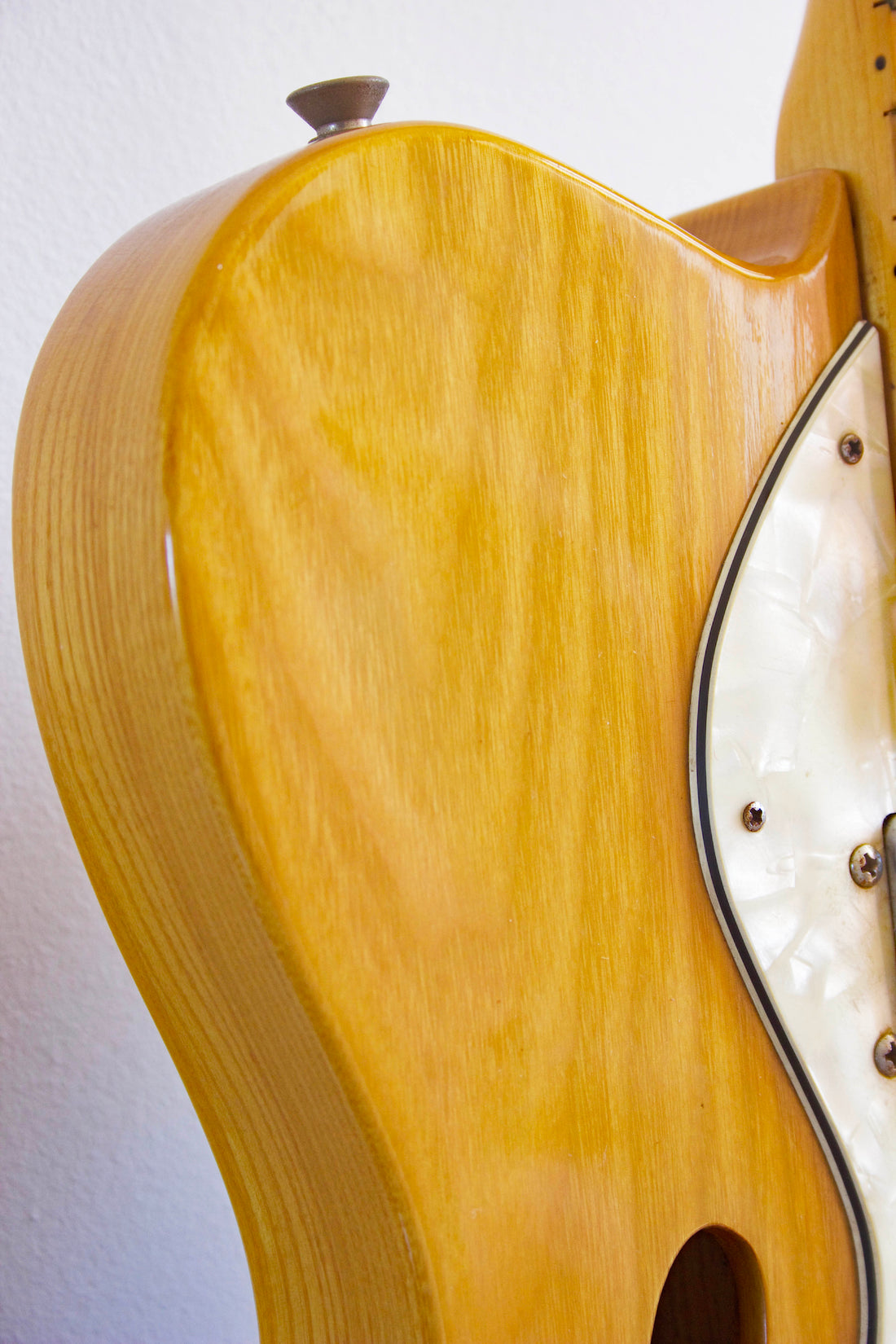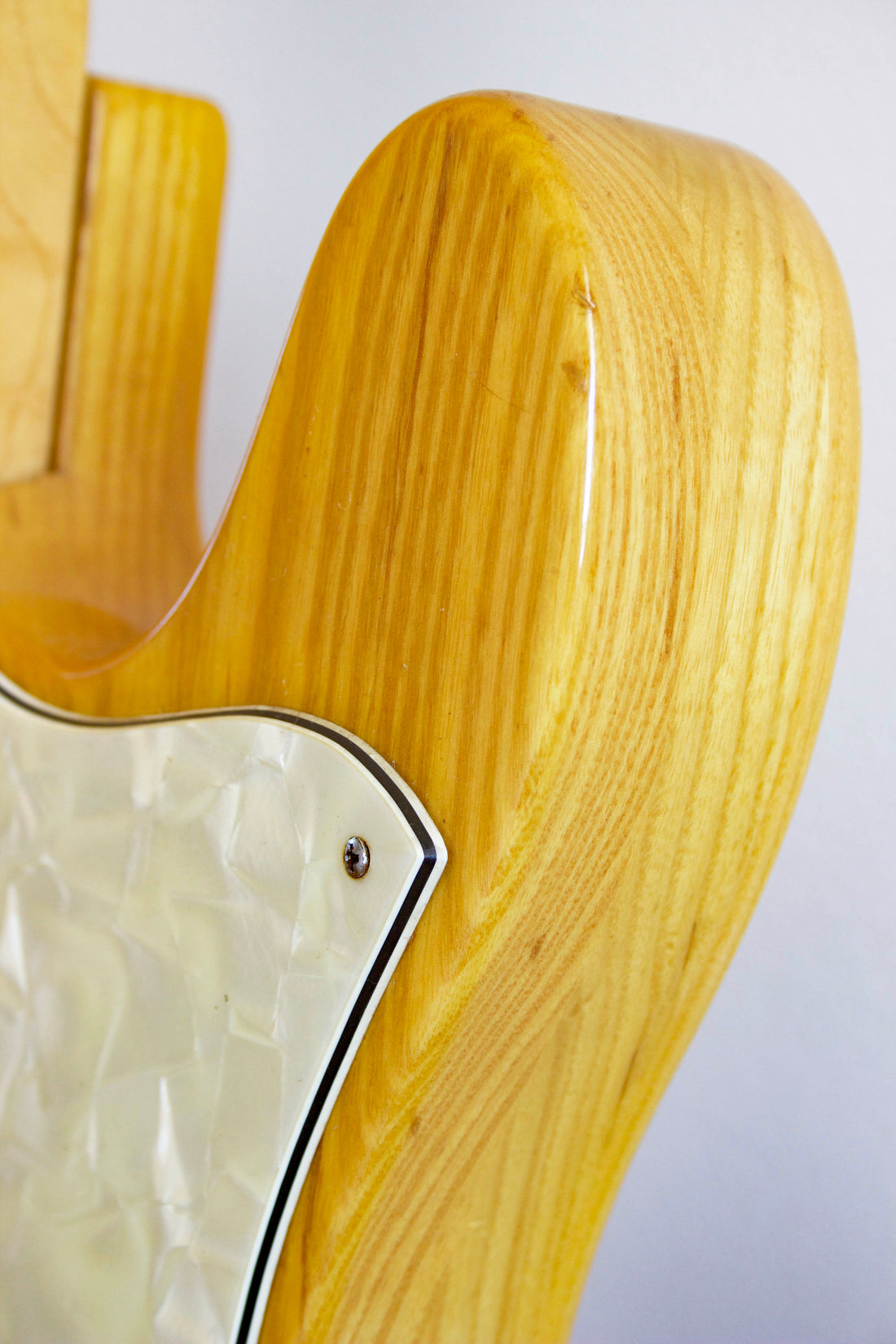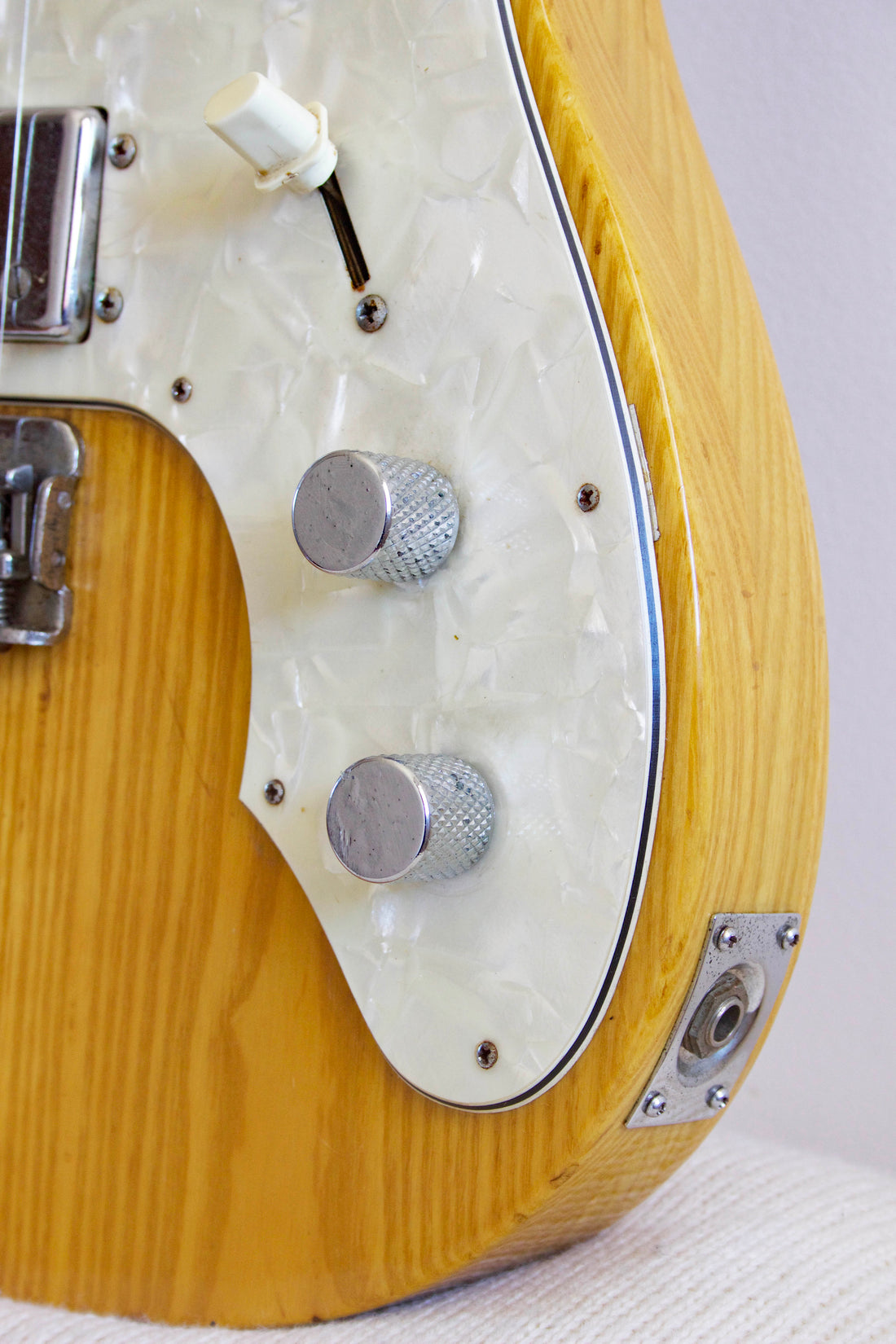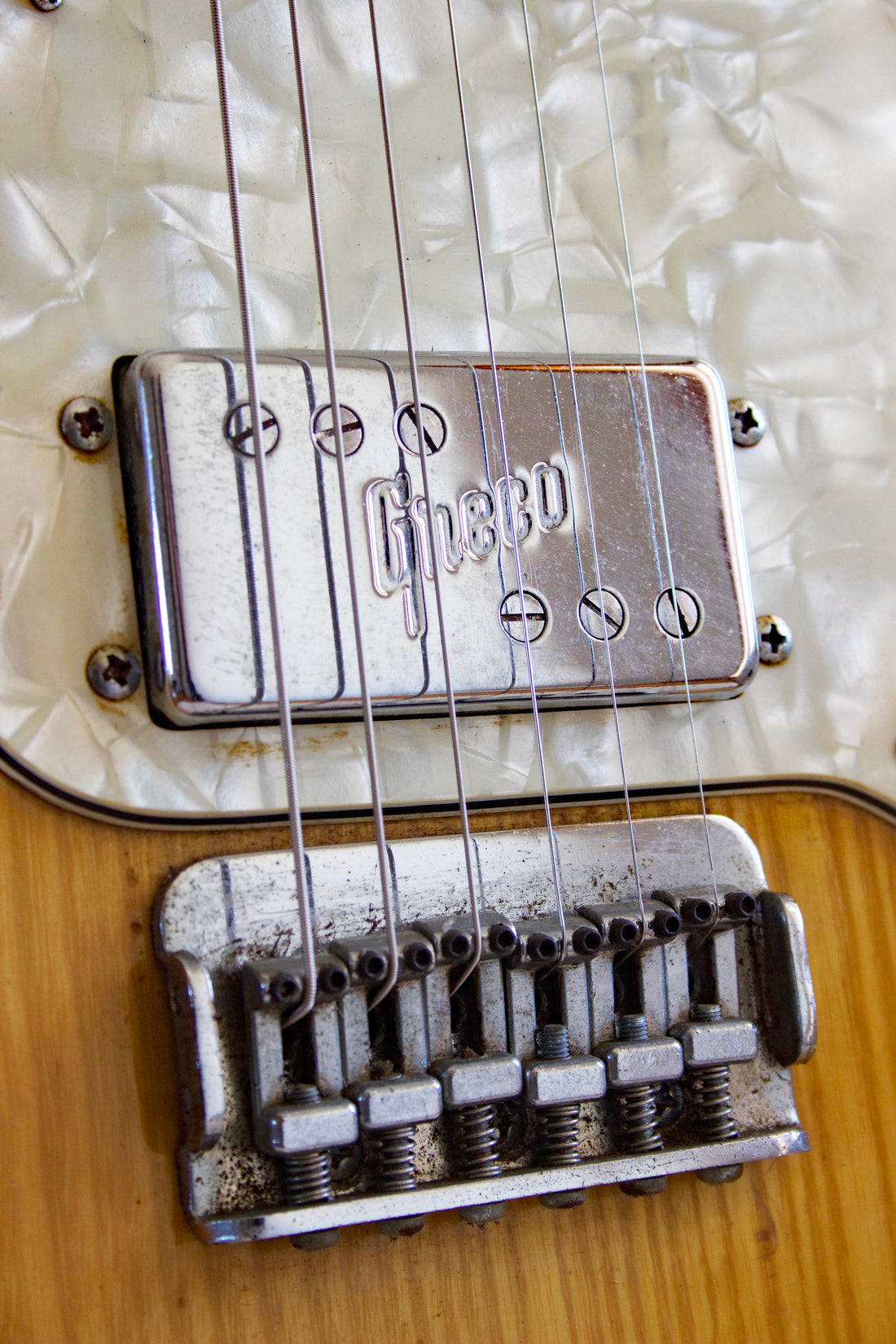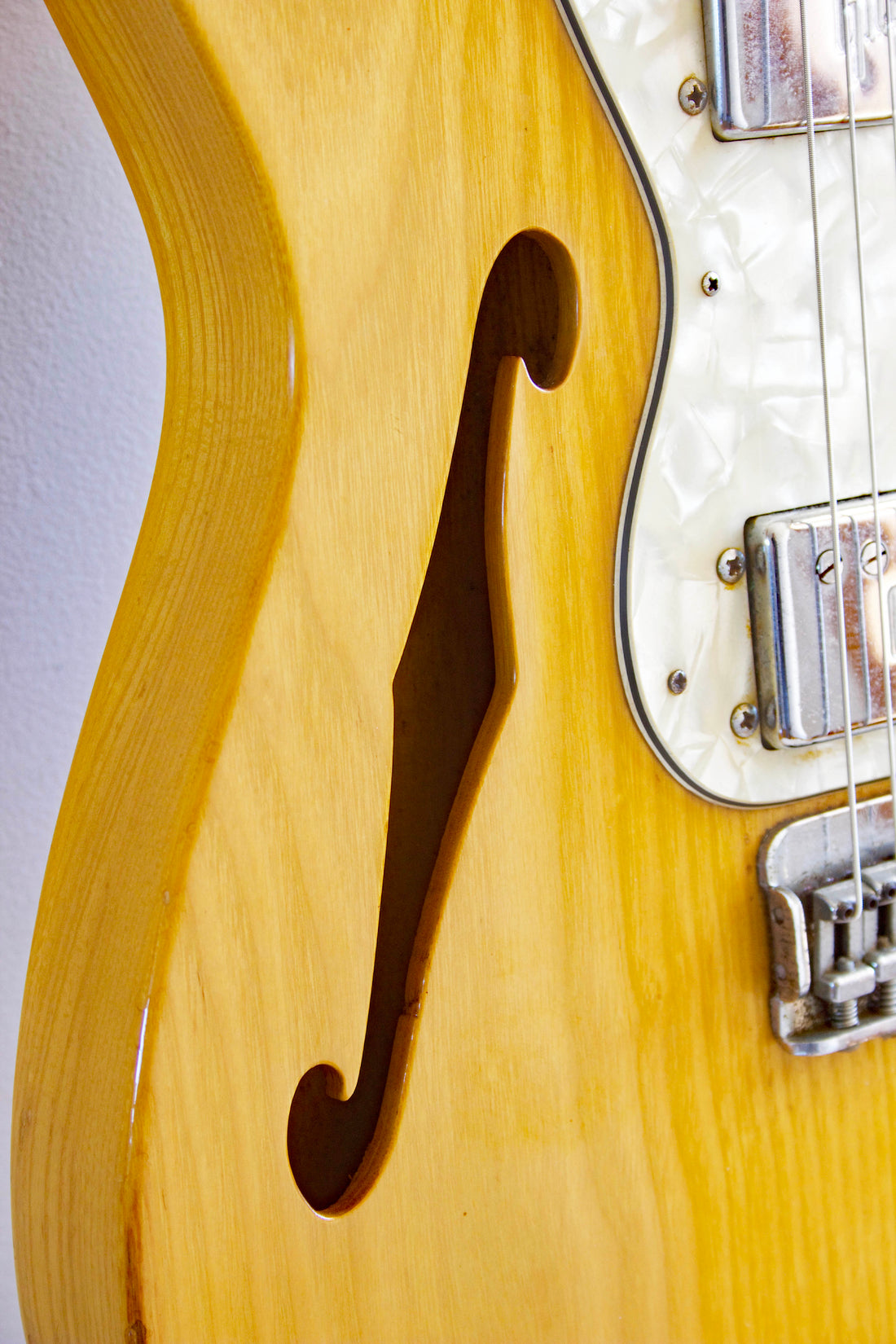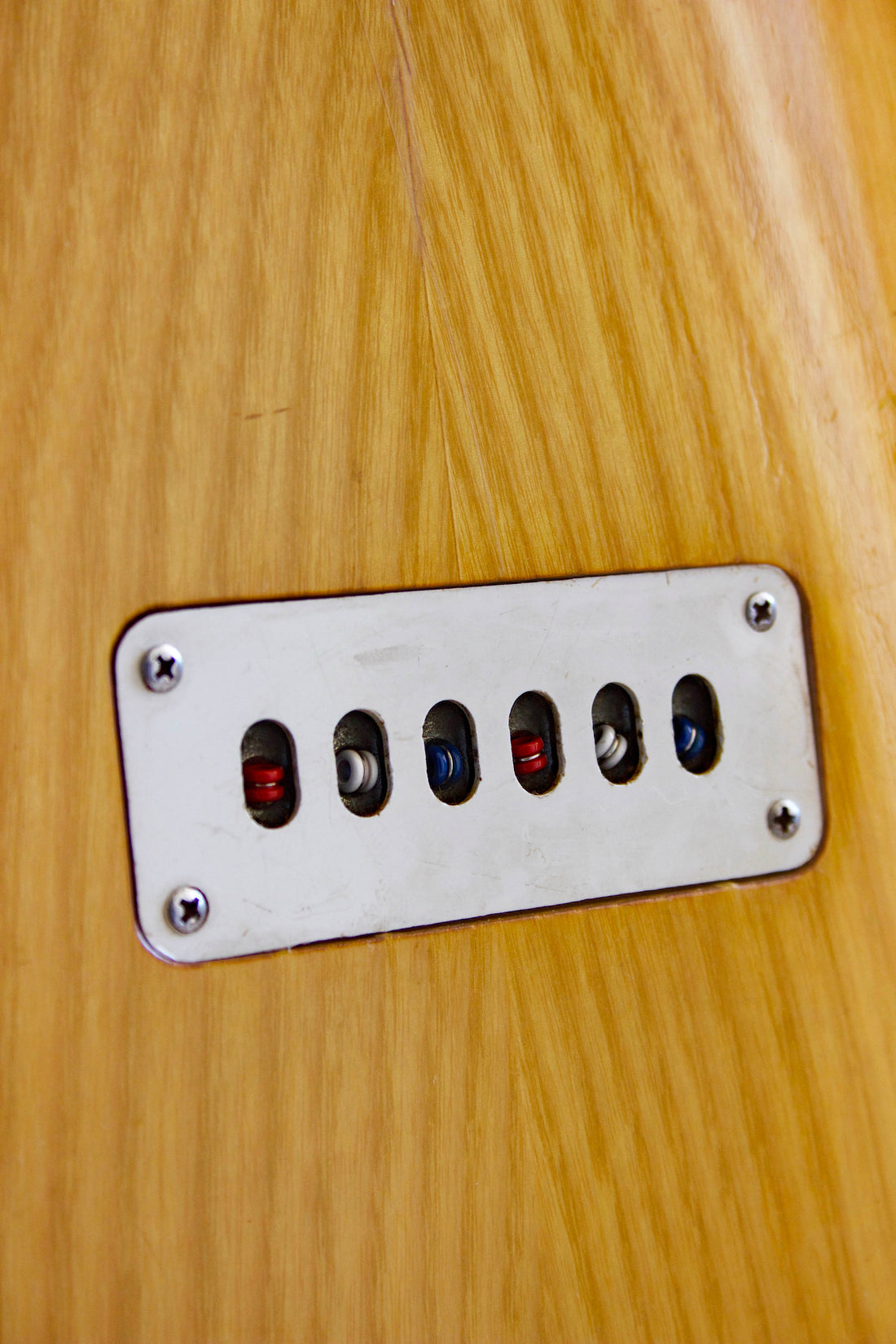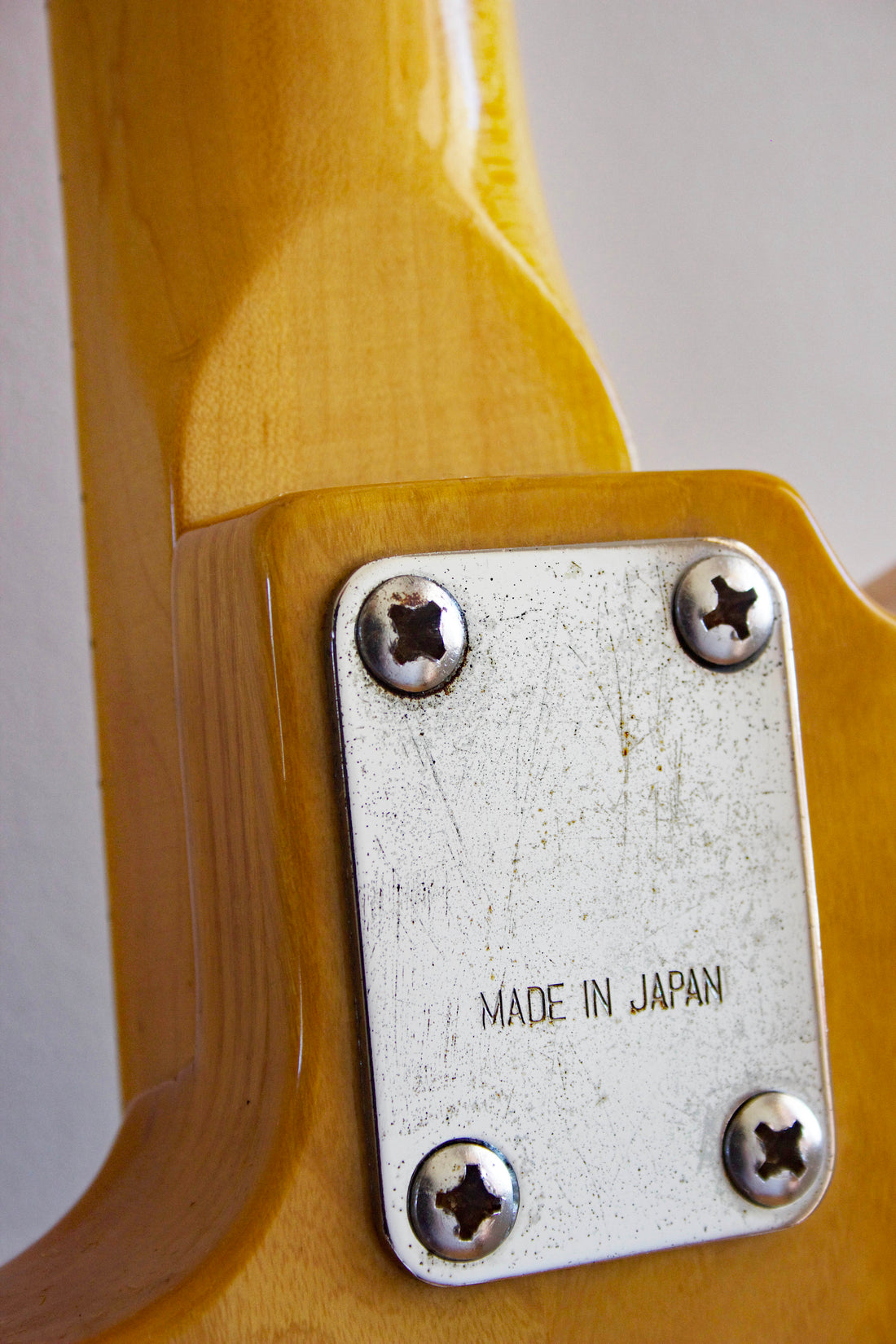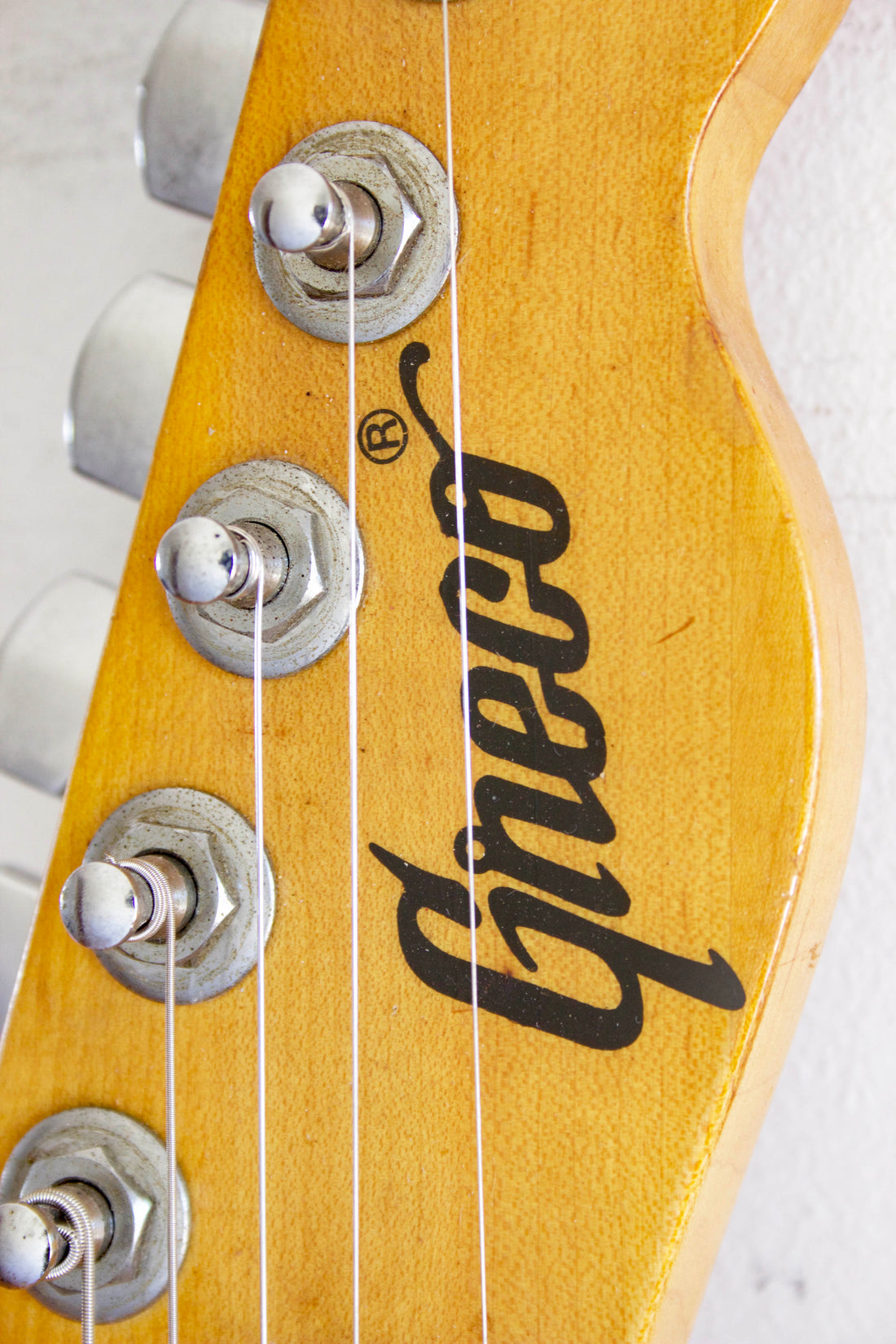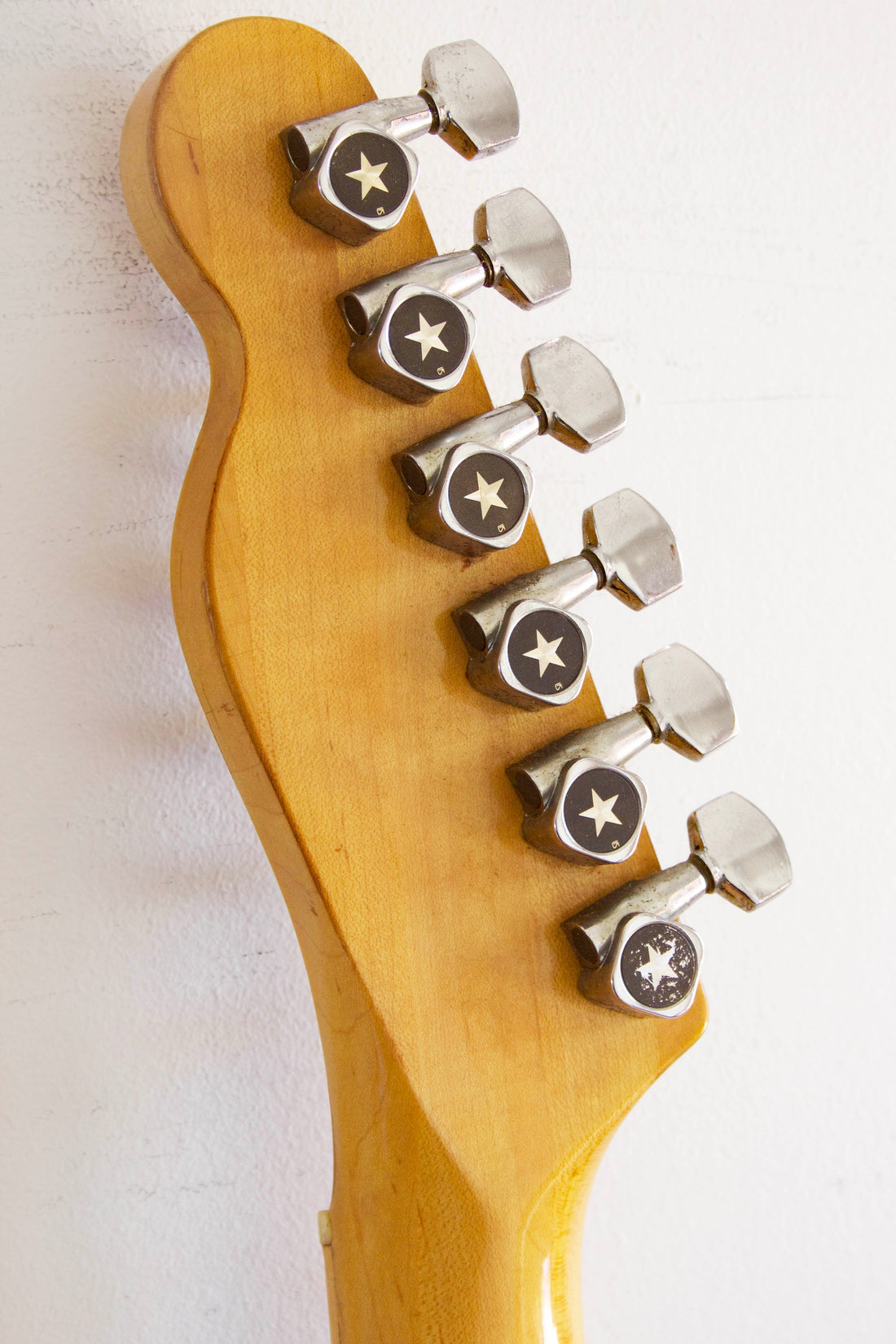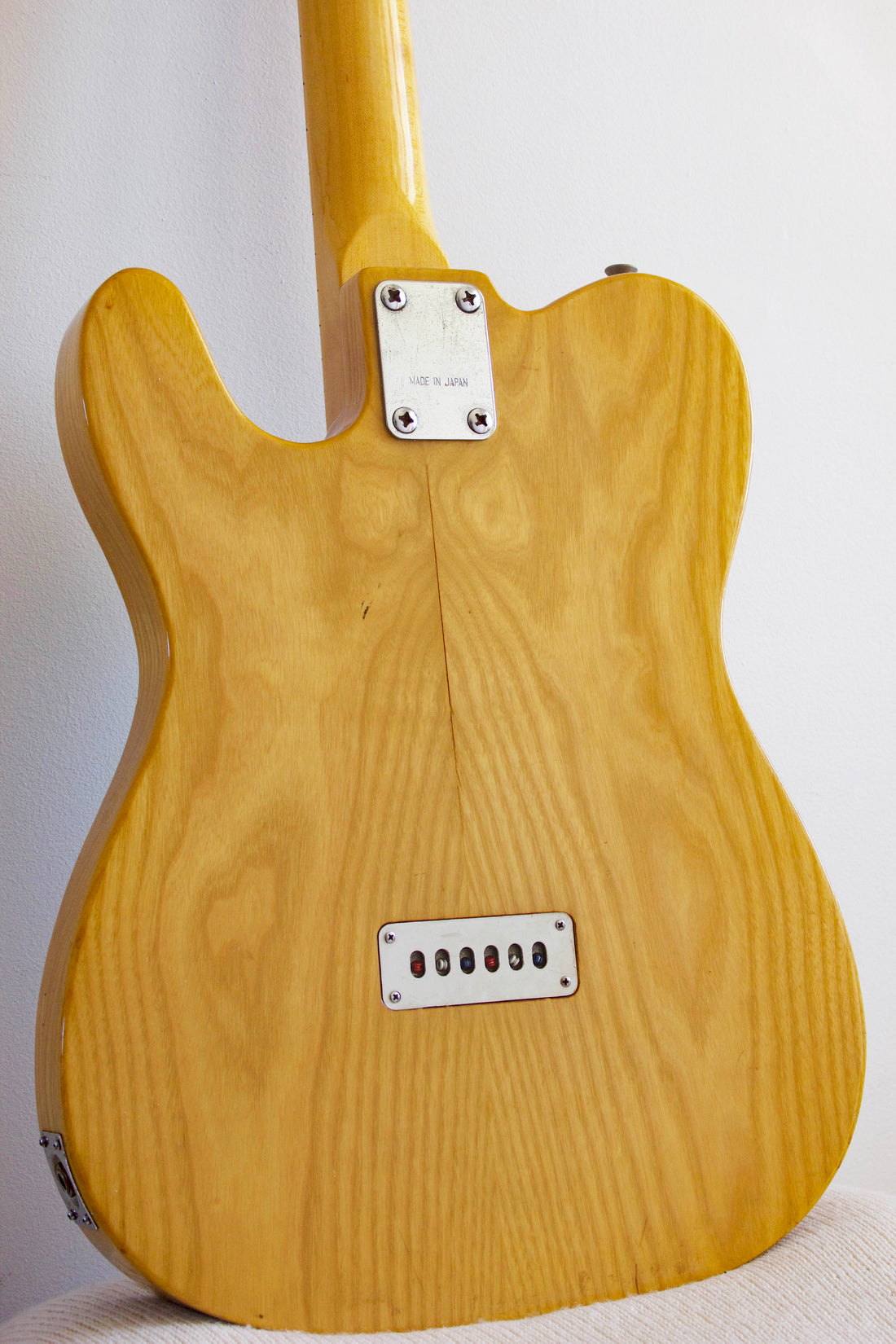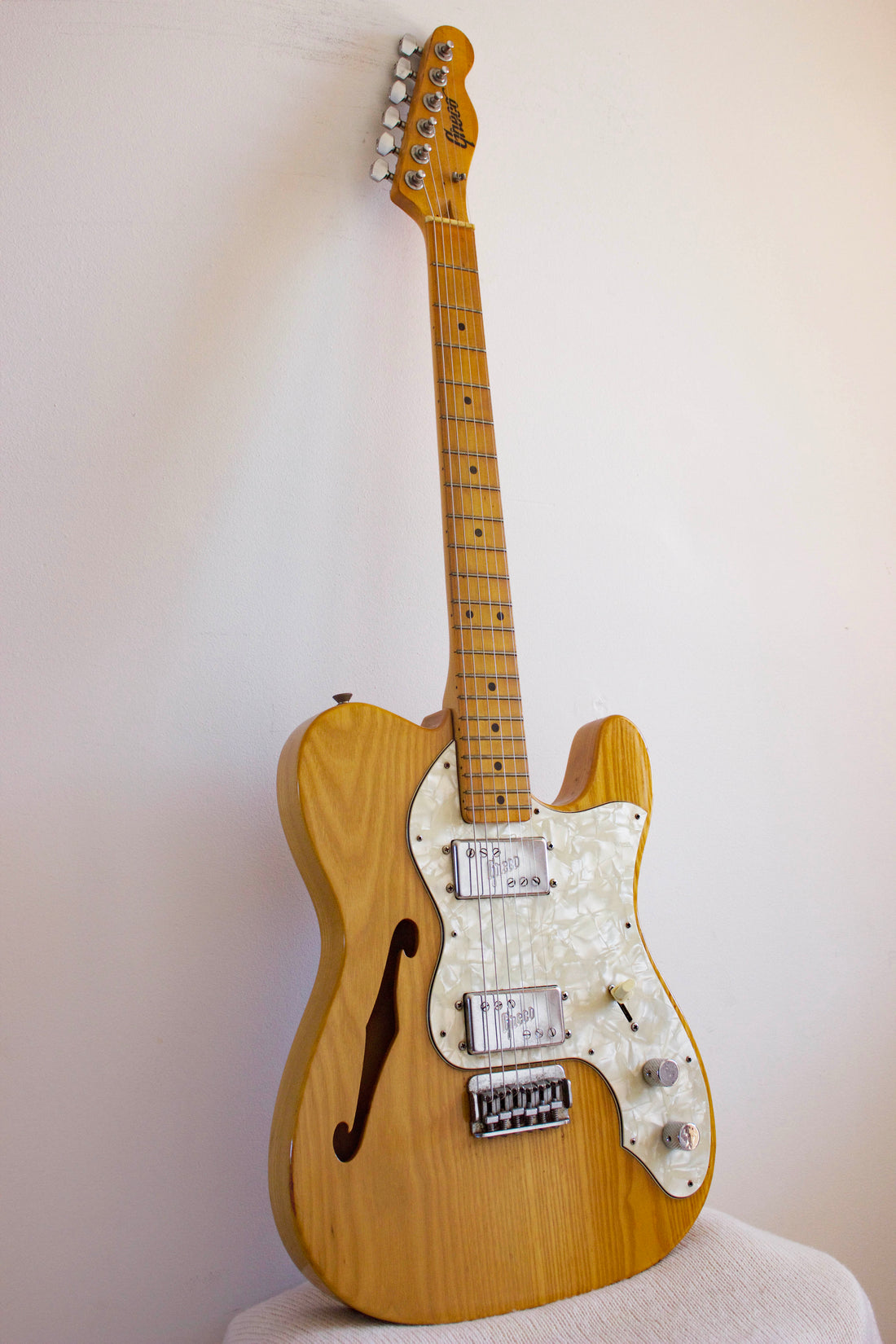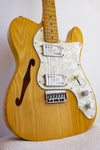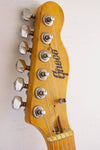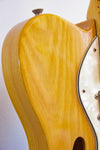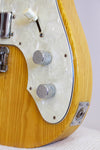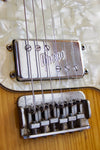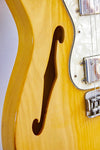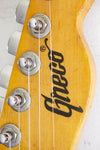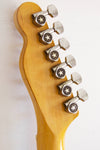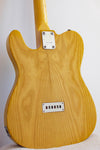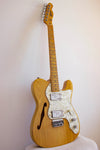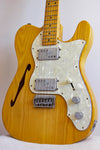 Greco TE400, made completely by hand in Japan in 1972 approx. The date is based on the logo and catalog specs; in 73 Greco changed to a body-end truss rod adjuster; this one matches the images in the '72 catalog. It's really in quite remarkable shape for a 45 year old guitar; everything is in good order. The ash body features some pretty stellar grain, and the maple board has aged to absolute perfection. The neck is moderately chunky; it's reassuring in the hands and these 3-piece necks are very stable. The original Greco humbuckers are gorgeous: creamy, clear, articulate and twangy... combined with the mellowing of 45ish years, this really sounds quite incredible. What an absolute stunner!
Model: Greco TE400
Made: Japan, 1972 (estimate based on logo and truss-rod adjuster, no serial)
Finish: natural gloss, 3-ply white oyster guard
Body: lightweight ash, chambered
Neck: 3-piece maple, maple board, moderate C profile
Mods: knobs replaced, nut replaced
Pickups: original Greco humbuckers, odd size
Case: basic matching-era hardcase, slimline, good condition
Cosmetic condition notes: mild finish wear. The most noteworthy thing is a minor crack on the back in the middle; it's shallow and not of structural concern. There's some minor dings and scratches around the body, nothing nasty. Missing one string tree, ashtray cover and a the truss rod cover. There's some significant discolouration on everything inc. chrome and plastics, body, neck and fretboard from age, that's pretty understandable! Overall: good condition (7/10)

Playing condition notes: Action is low, neck is straight, intonation is good, truss rod works. All electronics tested and working properly. The frets have some normal wear, they're fairly even in height, there's enough height in them to get at least one or two dresses out of them before replacement; 5/10. Everything works as it should!