(SOLD) Greco W-200 Dreadnought Acoustic 1975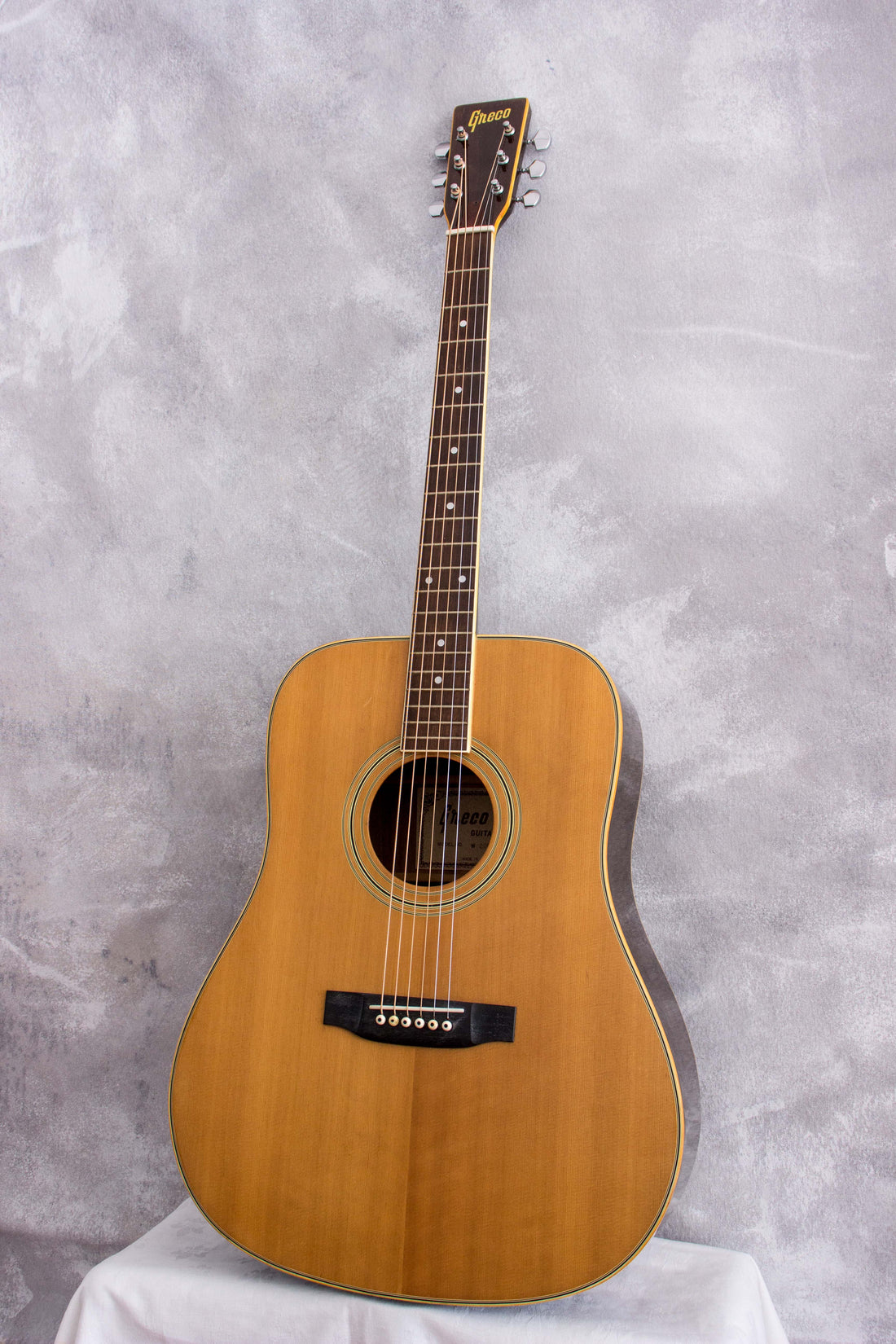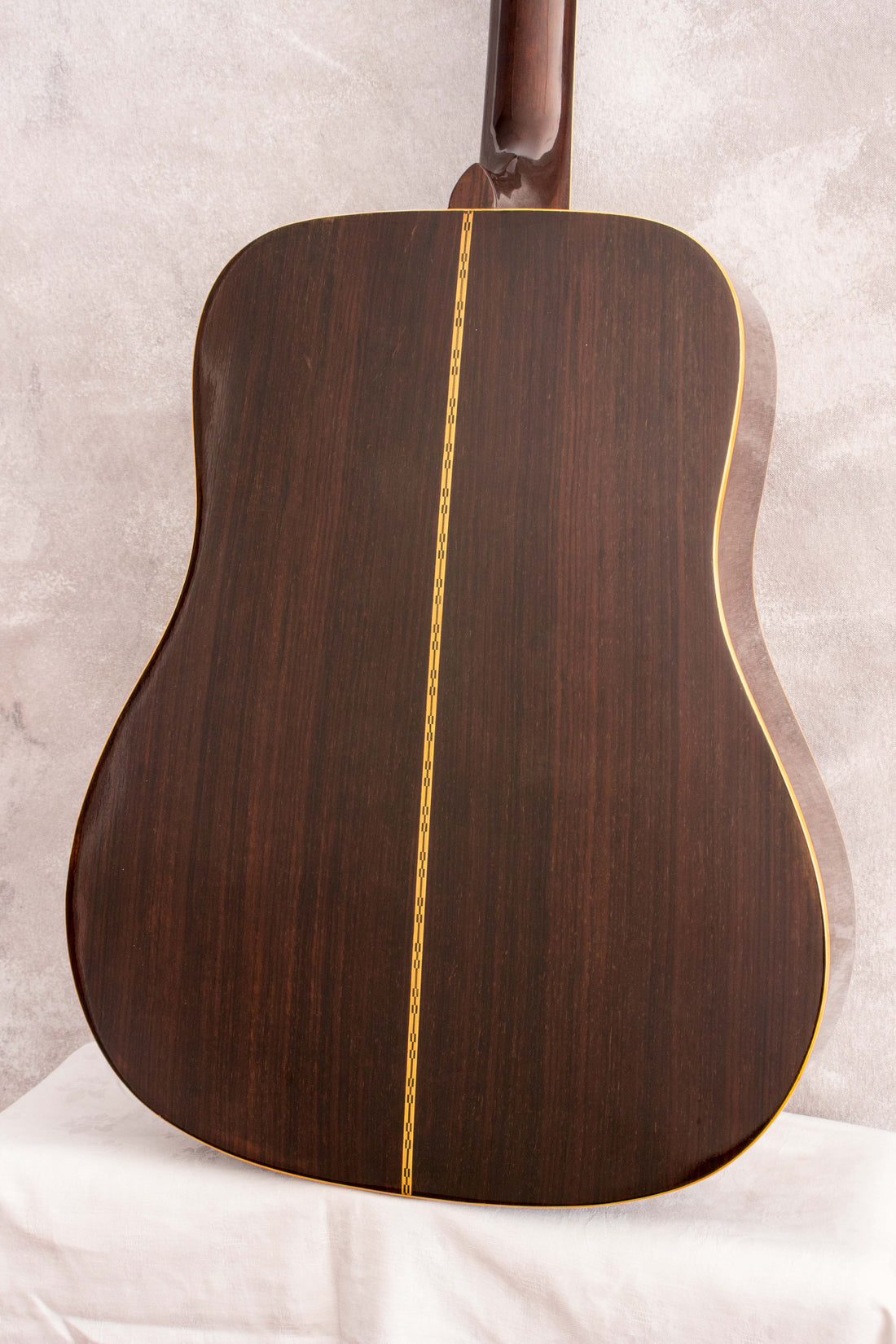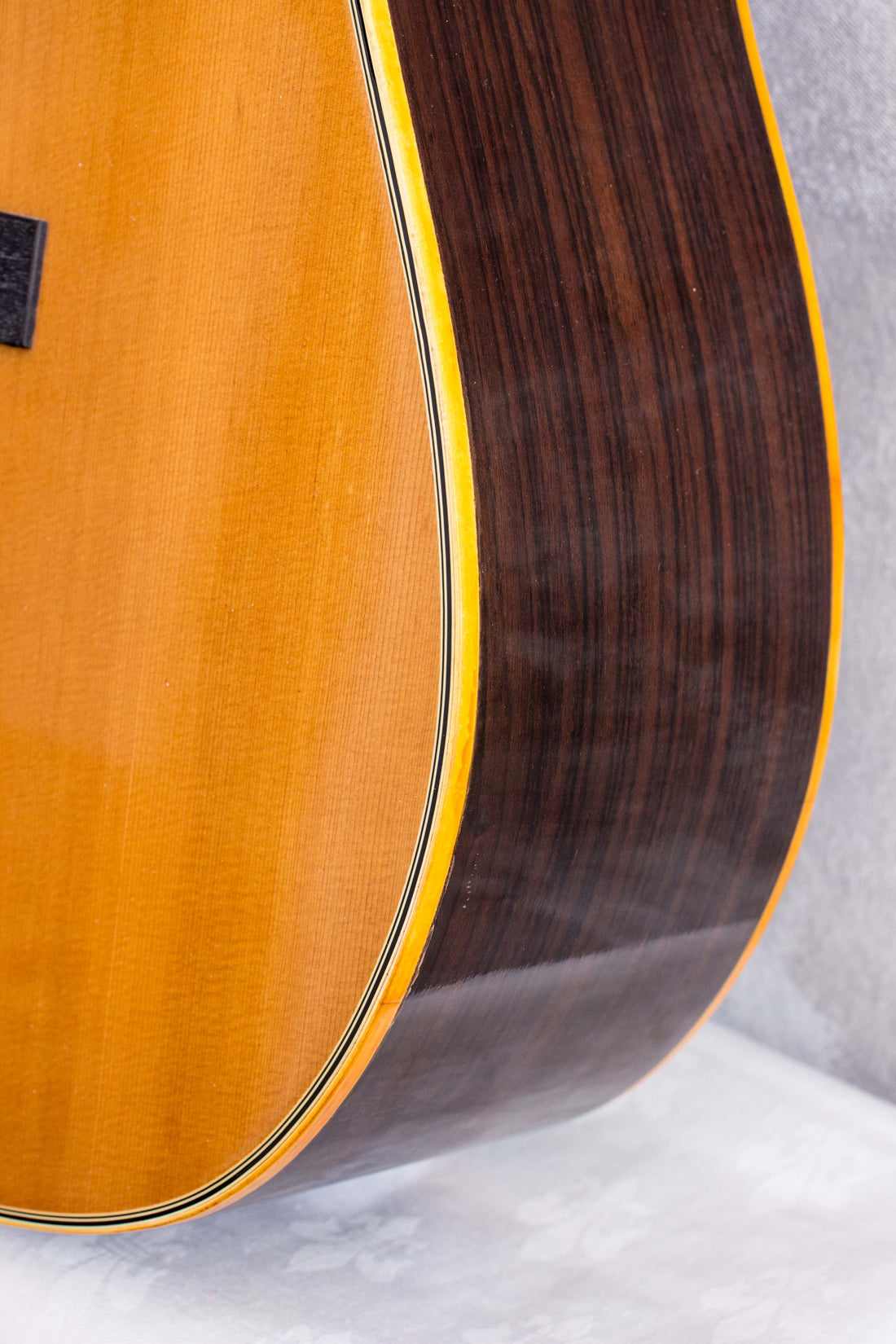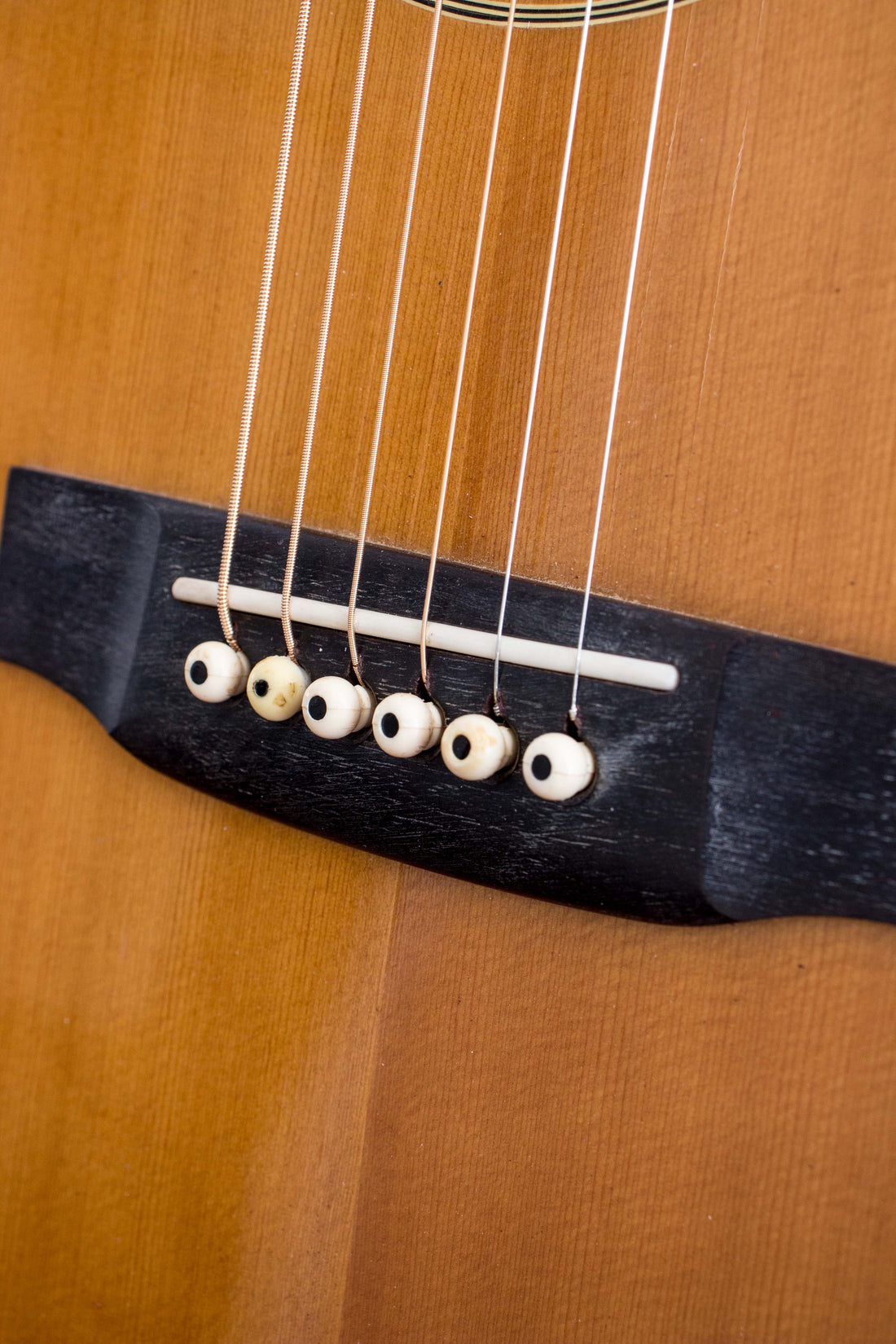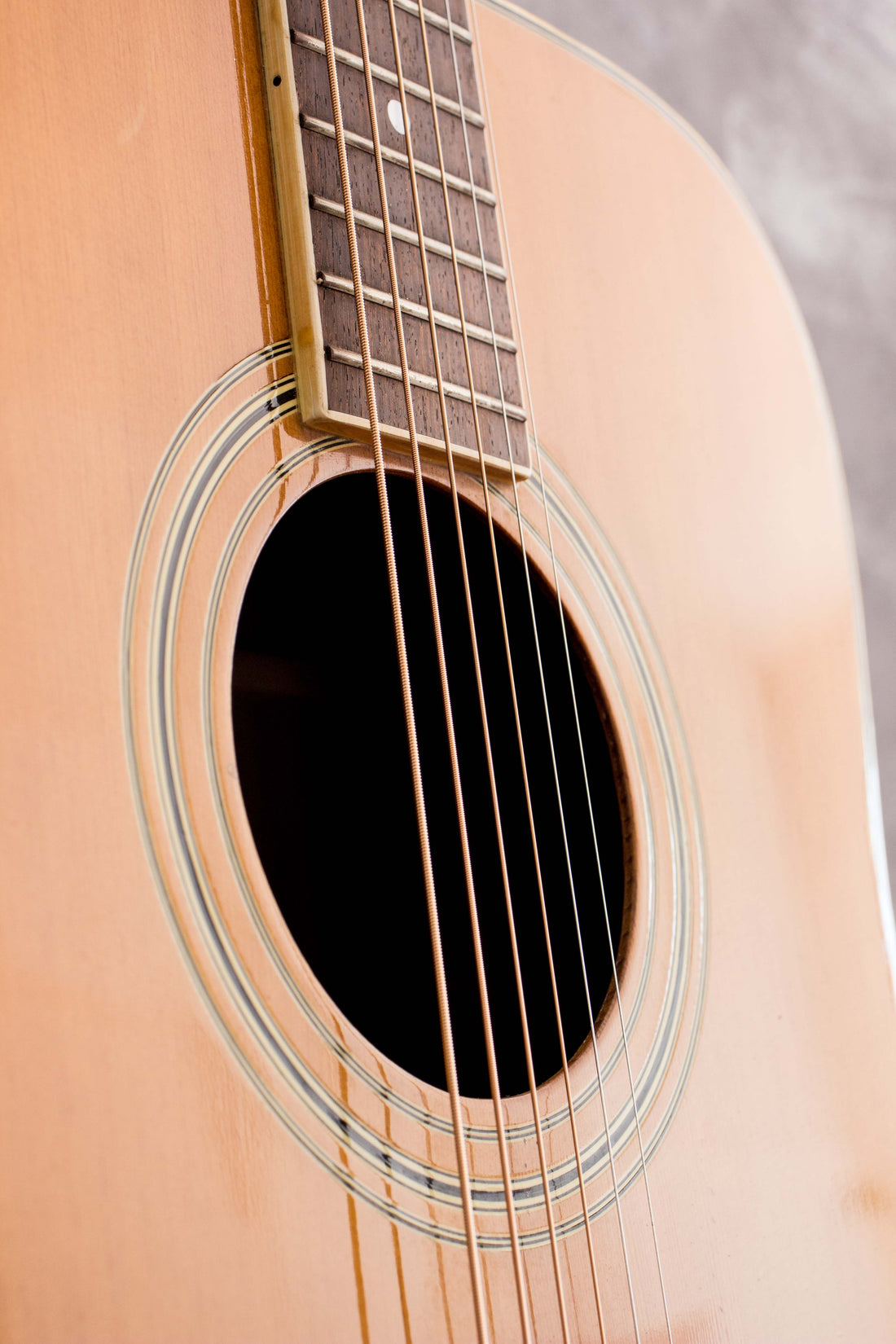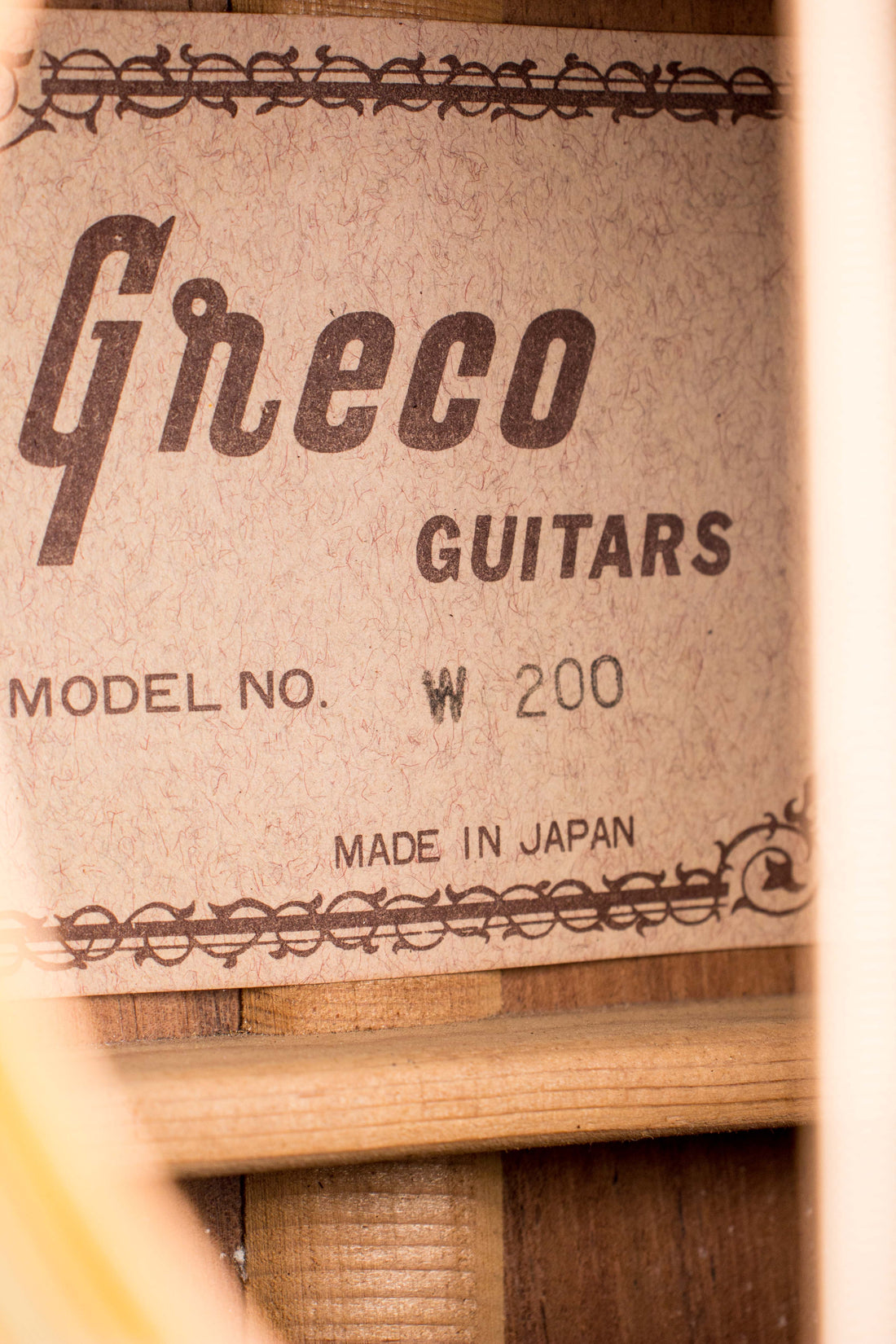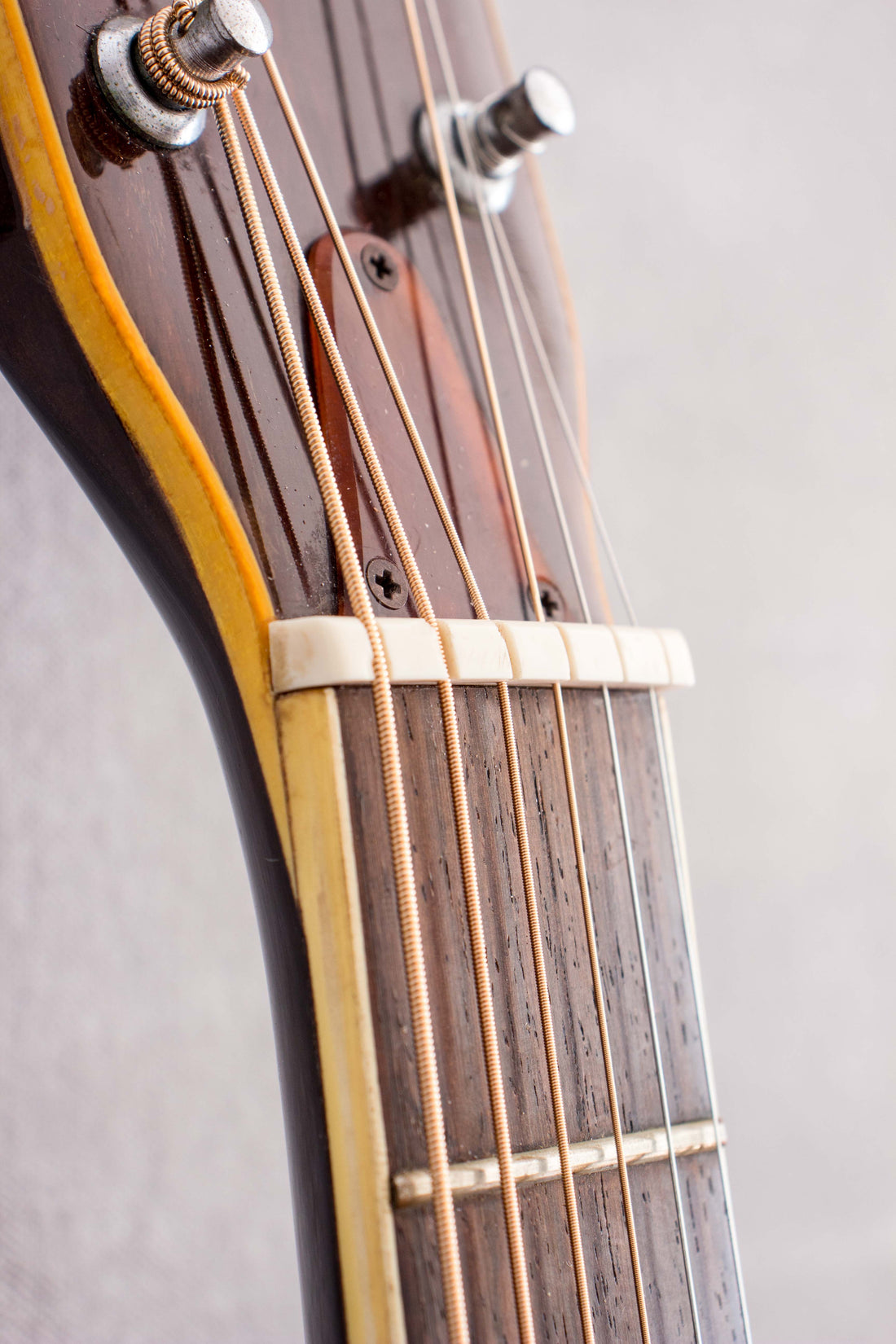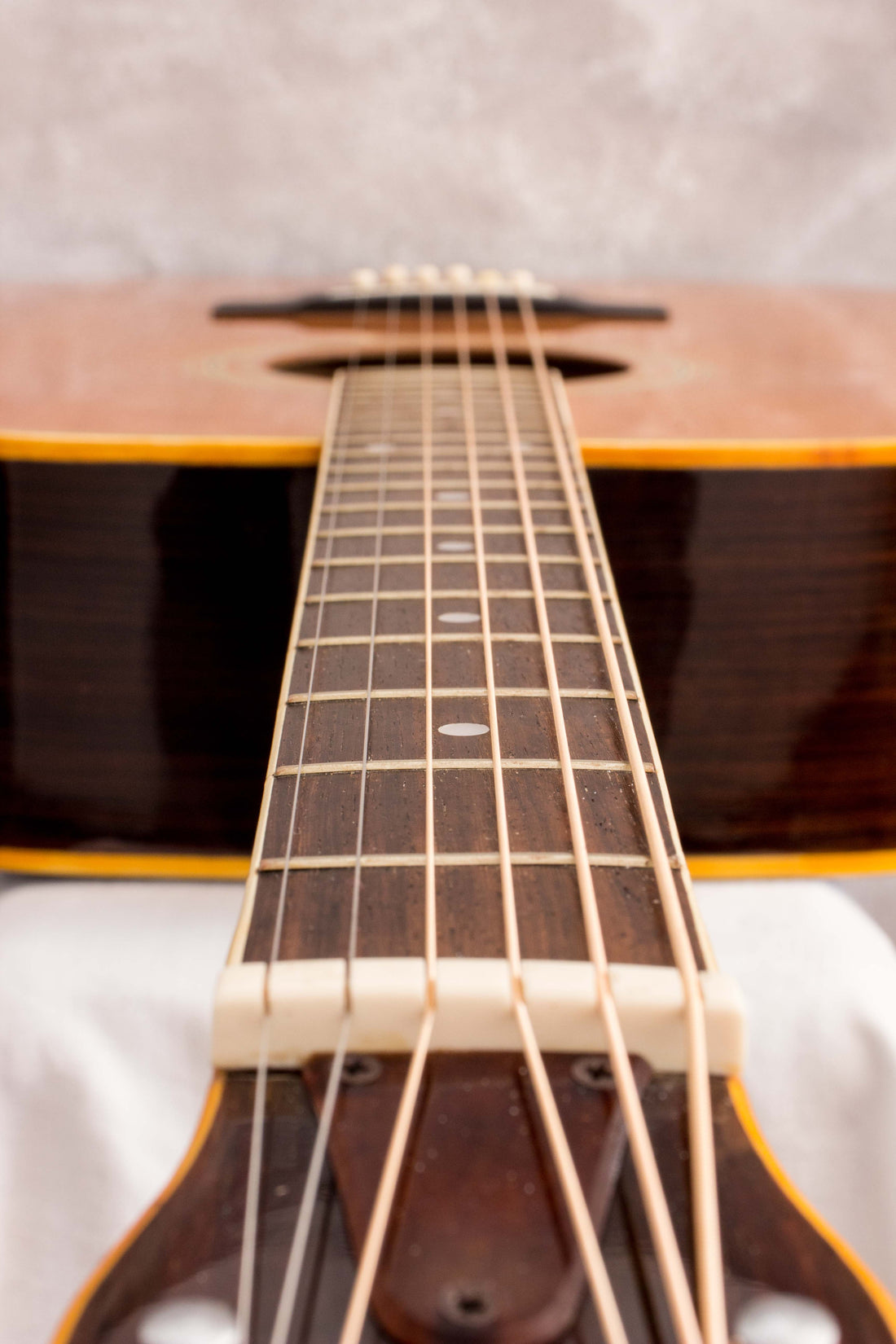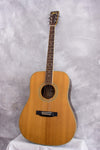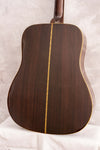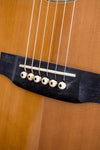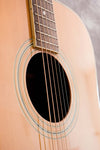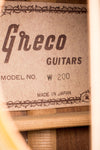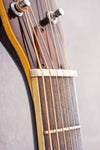 Greco W-200 dreadnought acoustic, made in Japan 1975, natural finish. This is a lovely old thing. These take their cues from the classic Martin dreadnoughts like the D28. The acoustic models on offer from Greco in this era aren't as famous as their solid body electric cousins, but they're superb instruments that sound and feel awesome. This one is in tip top shape for a guitar that'll soon turn 45; it's barely got a ding on it. The classic sprue/rosewood combo is always a good start for a rich tone, and adding a few decades of mellowing into the mix means you get a whole lot of warmth and body at your fingertips. There's plenty of natural volume and bass too; this certainly will wake the neighbours when strummed with gusto but it still has a tasty balance to it. The neck is slim and straight, easy to navigate and easy to get friendly with. If you're after a big sounding acoustic with a bit of worldly wisdom, this one will surely be a nice presence at your place.
Model: Greco W-200
Made: 1975, Japan (serial 750102)
Finish: natural, gloss poly
Body: traditional square shoulder dreadnought shape, laminate spruce top, laminate rosewood back and sides
Neck: mahogany, rosewood fingerboard, dovetail joint, 25.5" scale, 15" radius
Mods: tuners most likely replaced
Case: none
Cosmetic condition notes: minor finish wear. Headstock has a minor scuff on the end. The neck is clean and smooth in the hands, very minor dimples only; binding is in great shape. The back has some light scuffs and surface scratches but no major marks. The sides have no major marks, just some very light scuffs on the bottom edge and shoulder. The front is also nice and clean, just a couple of dimples around the back edge and some light play wear above and below the strings. Overall: very good condition (8/10).

Playing condition notes: action is low, neck is straight, intonation is good, truss rod works. All electronics tested and working properly. Frets look nice and even and in pretty good shape, 7/10 for fret life left. Wearing fresh 12/54 Moonshiners strings.