(SOLD) Gretsch 6120W Western Nashville Trans-Orange 1994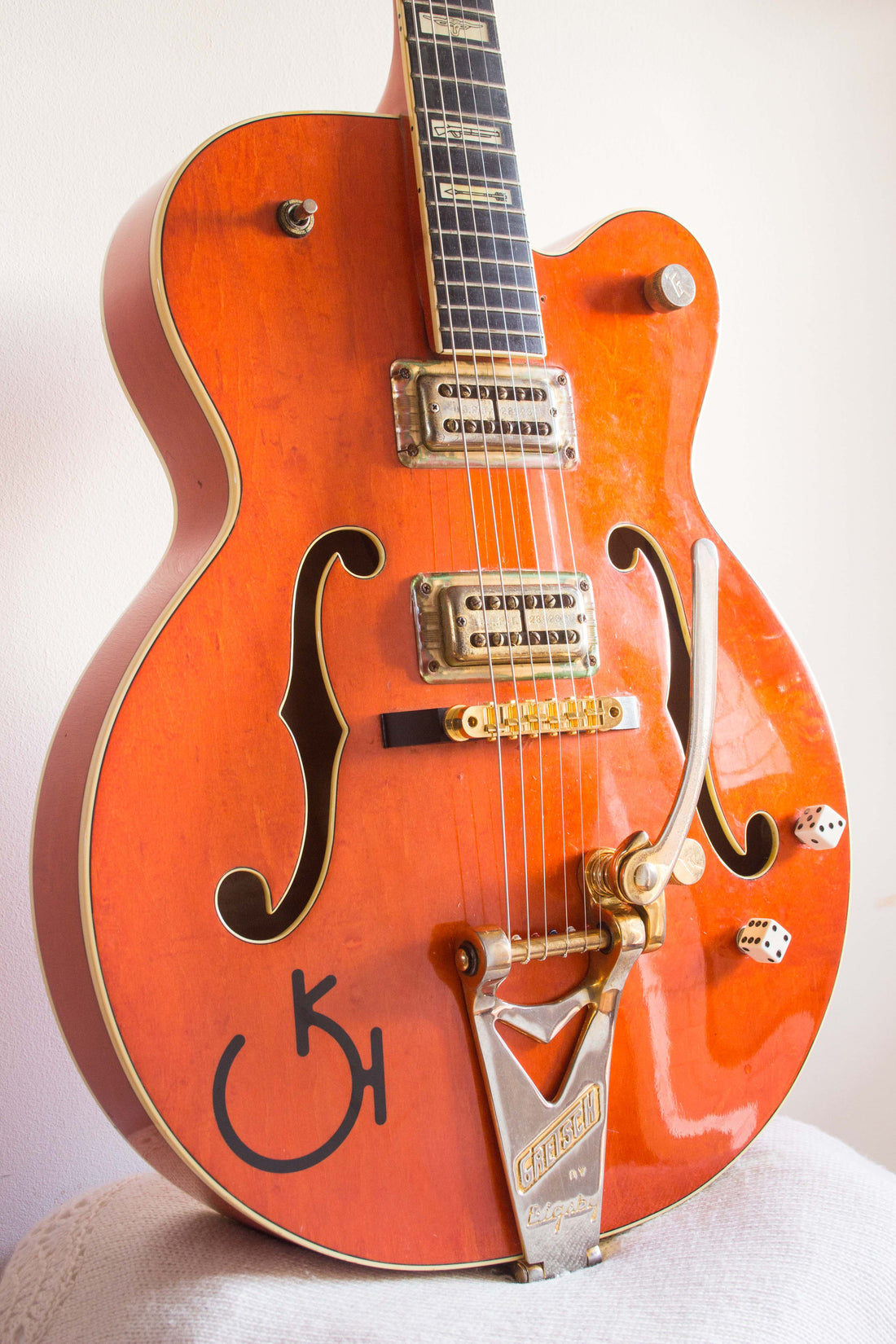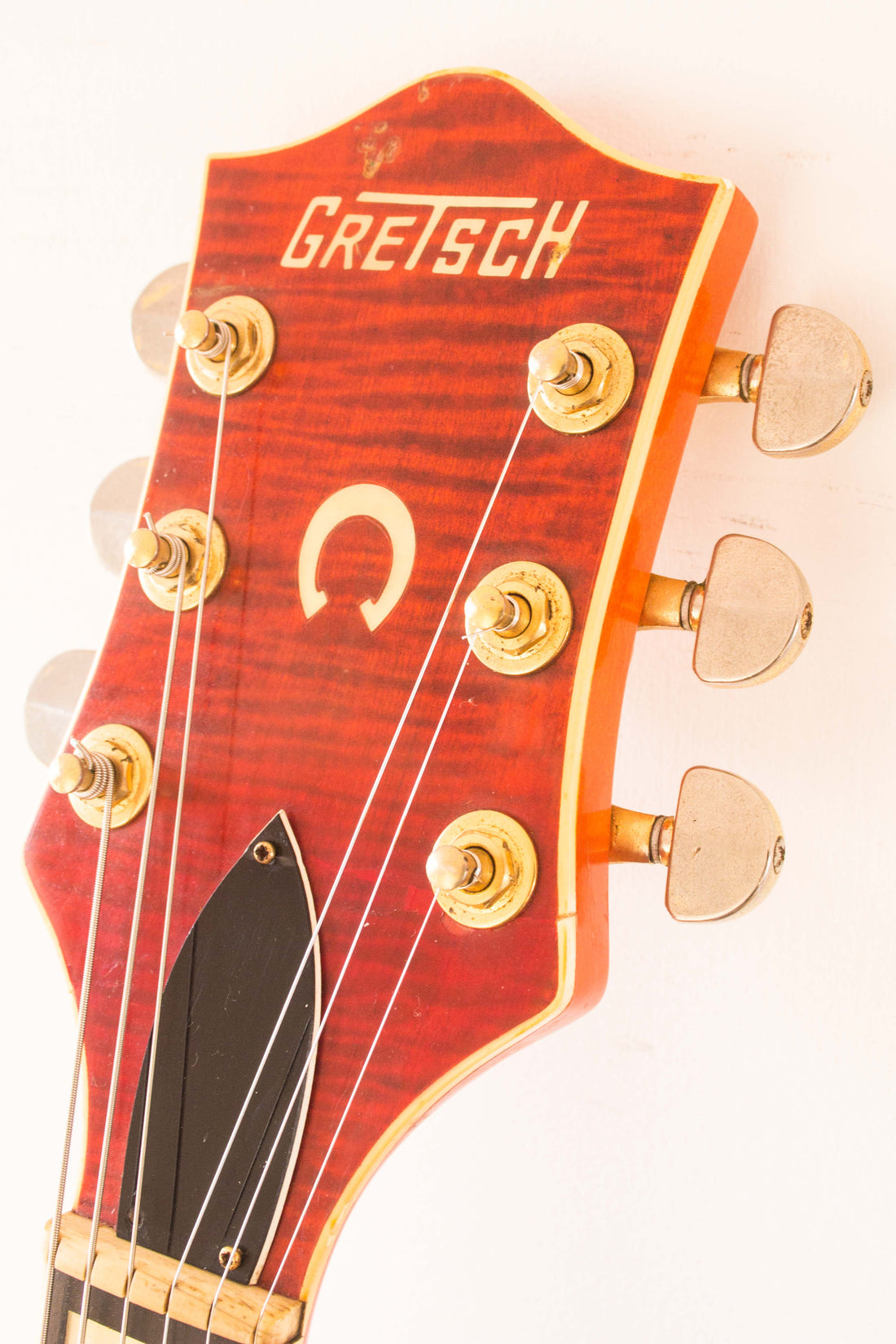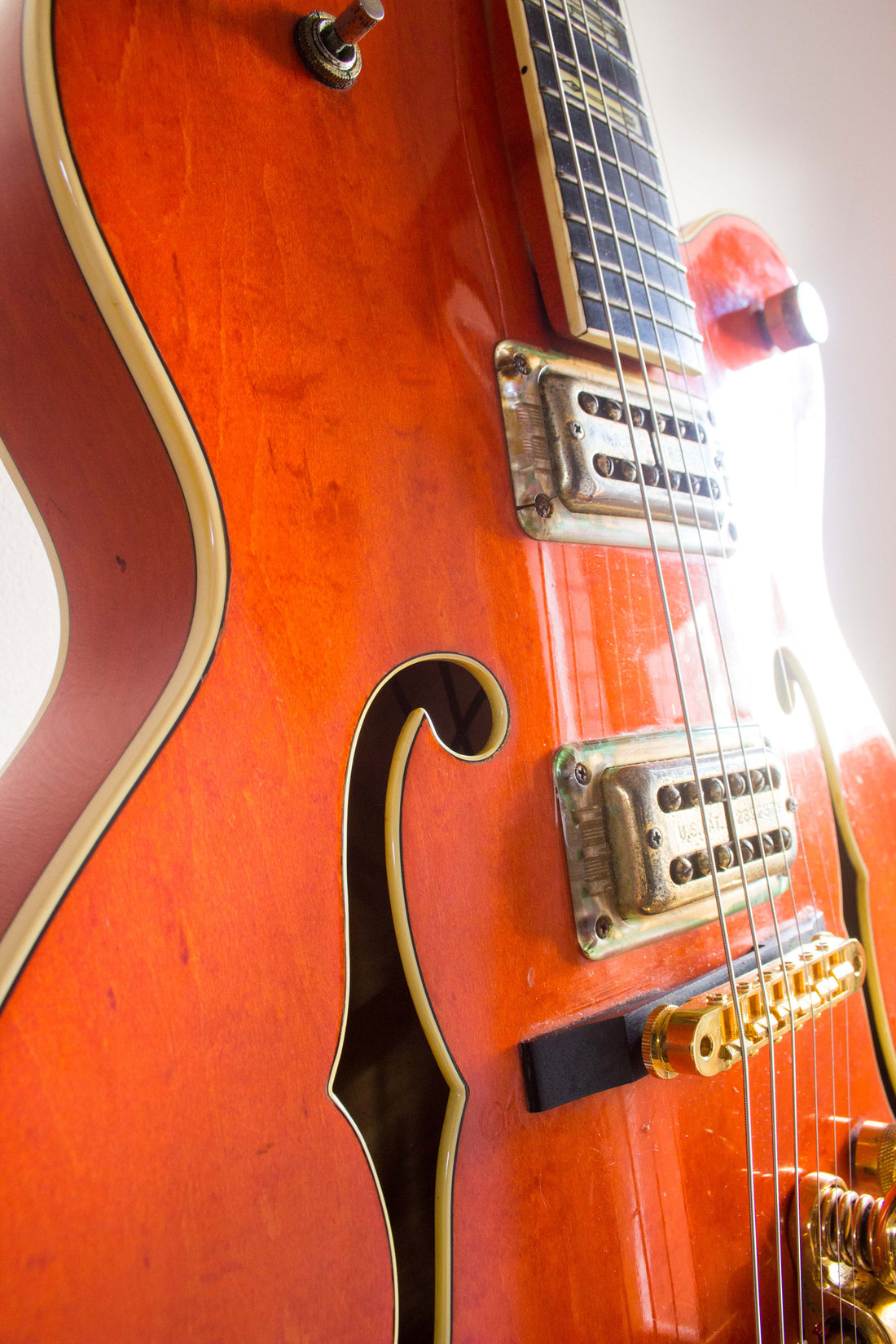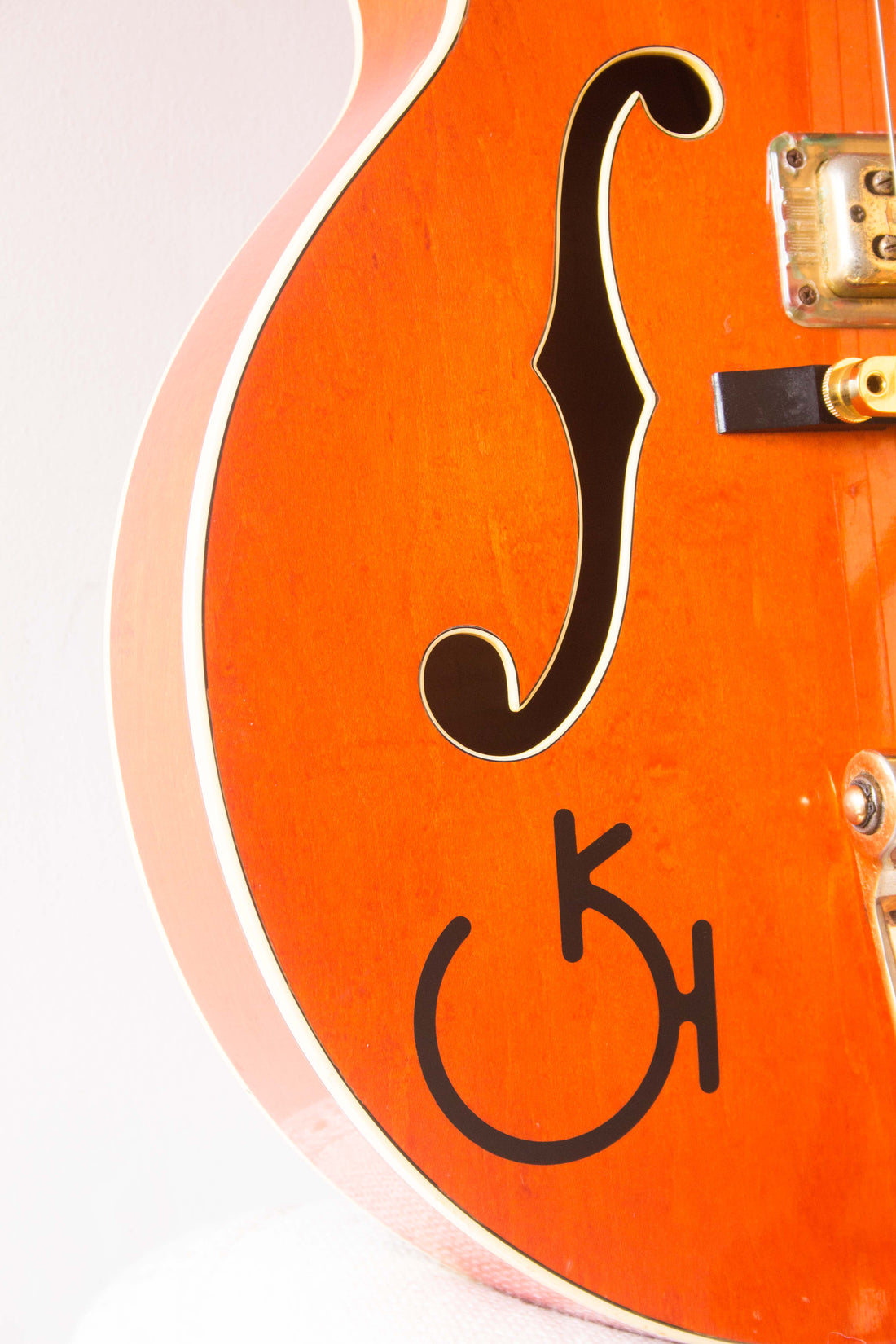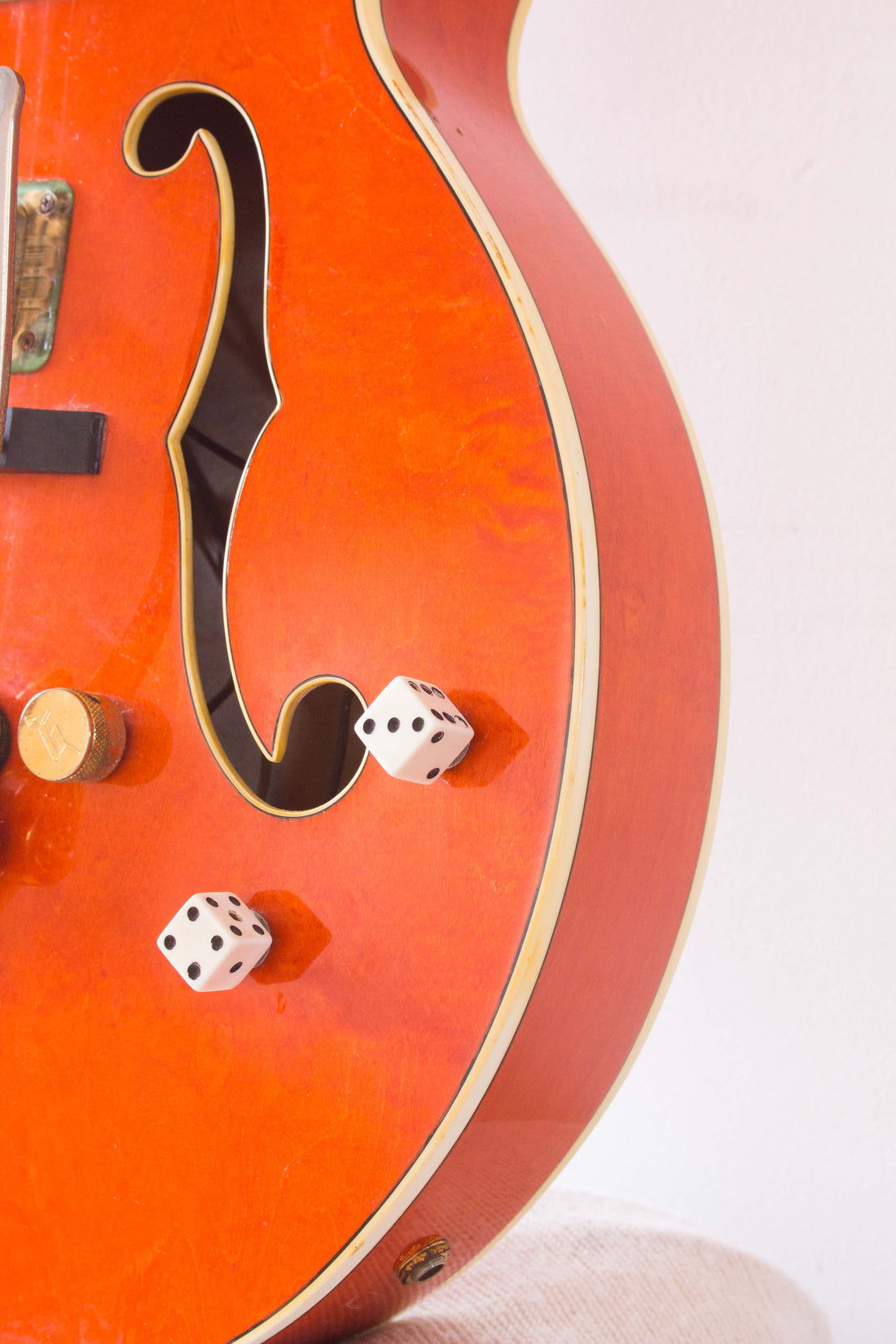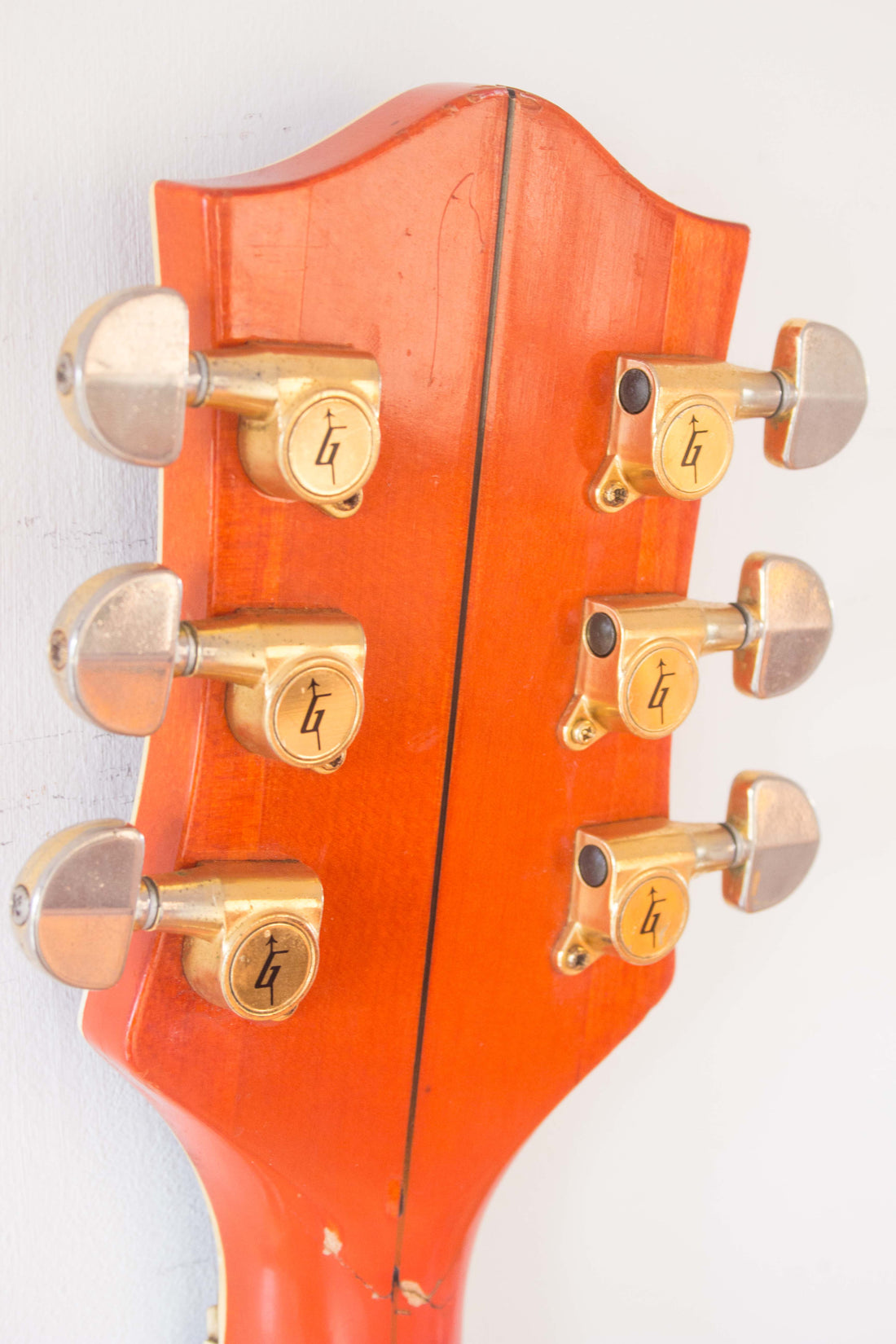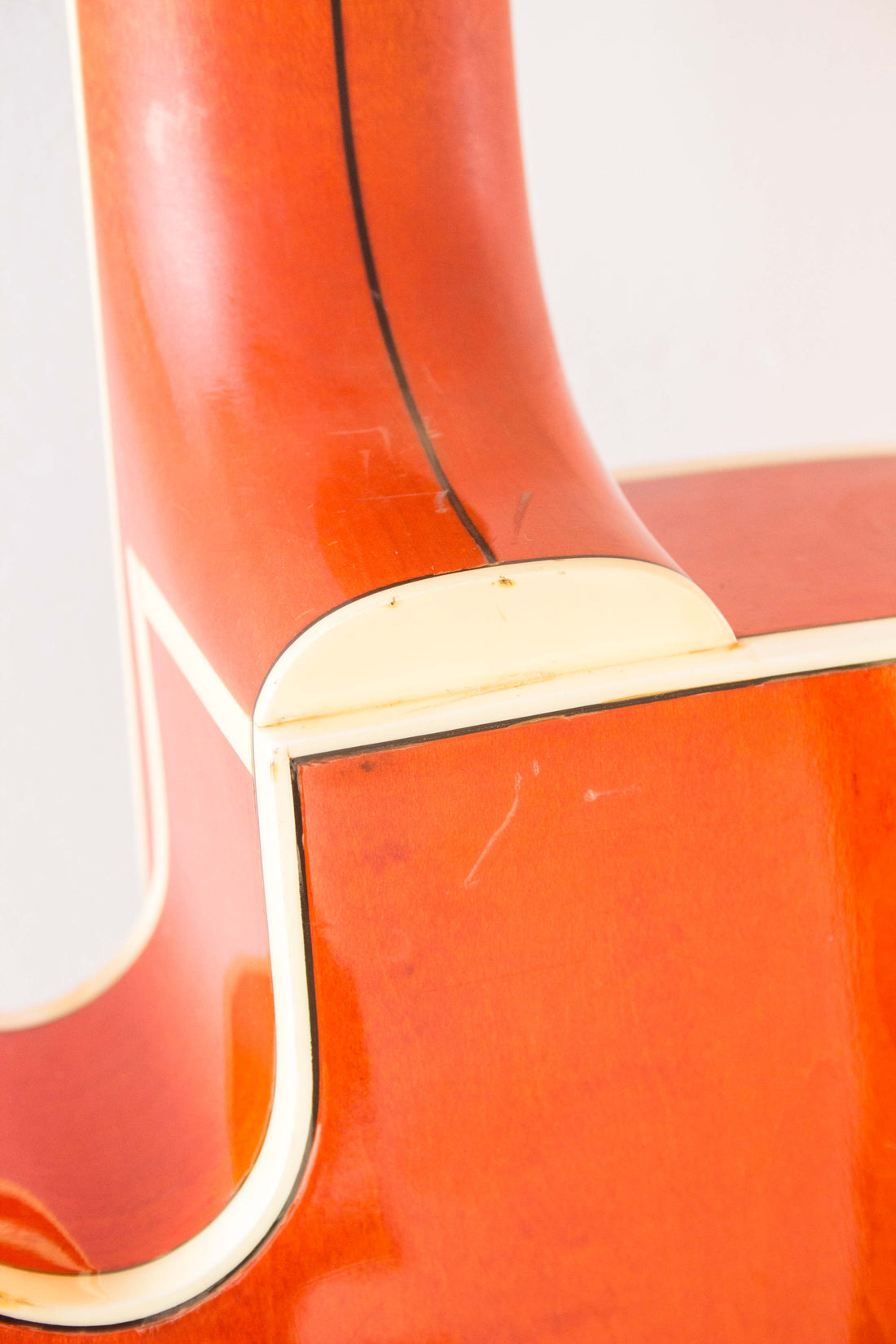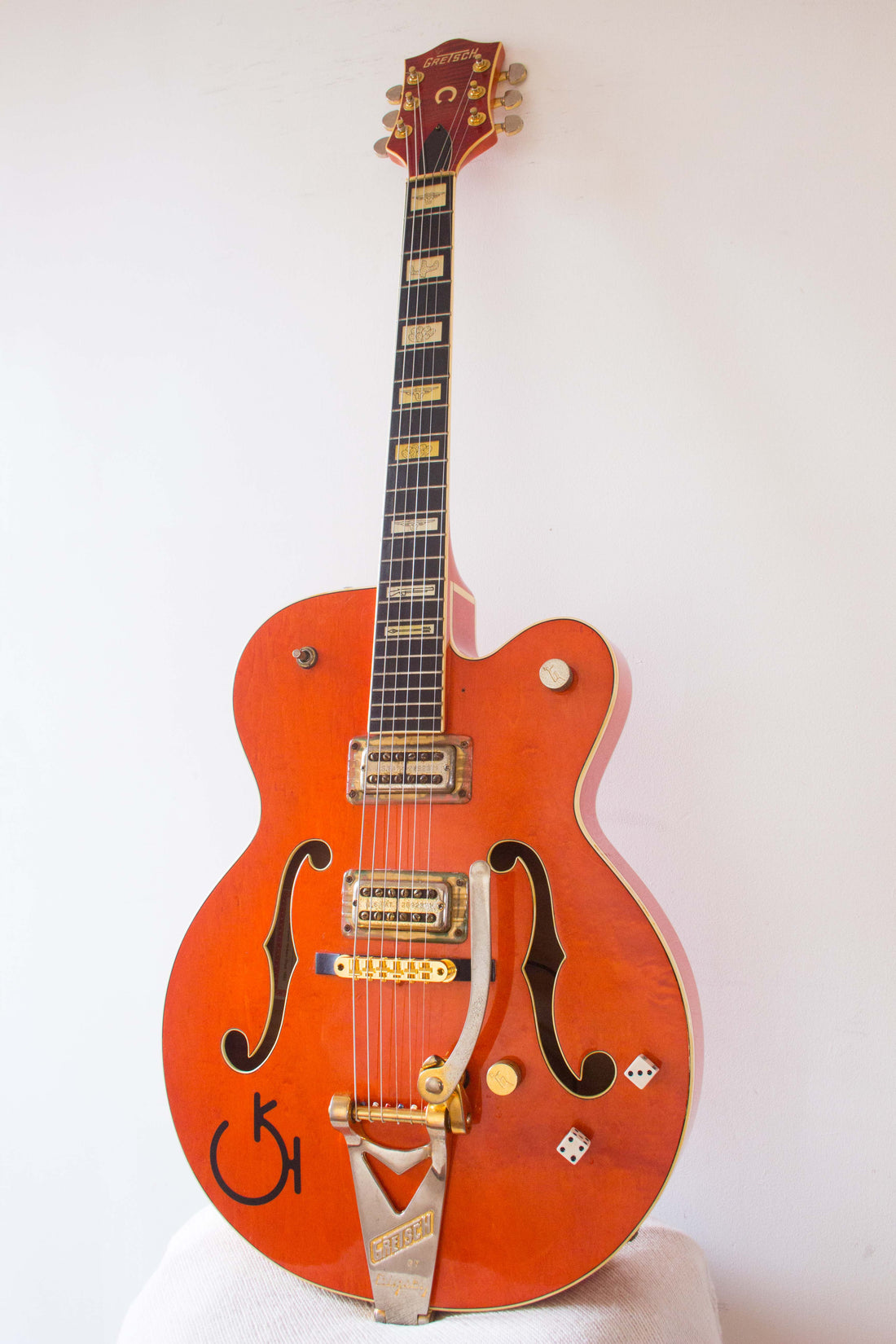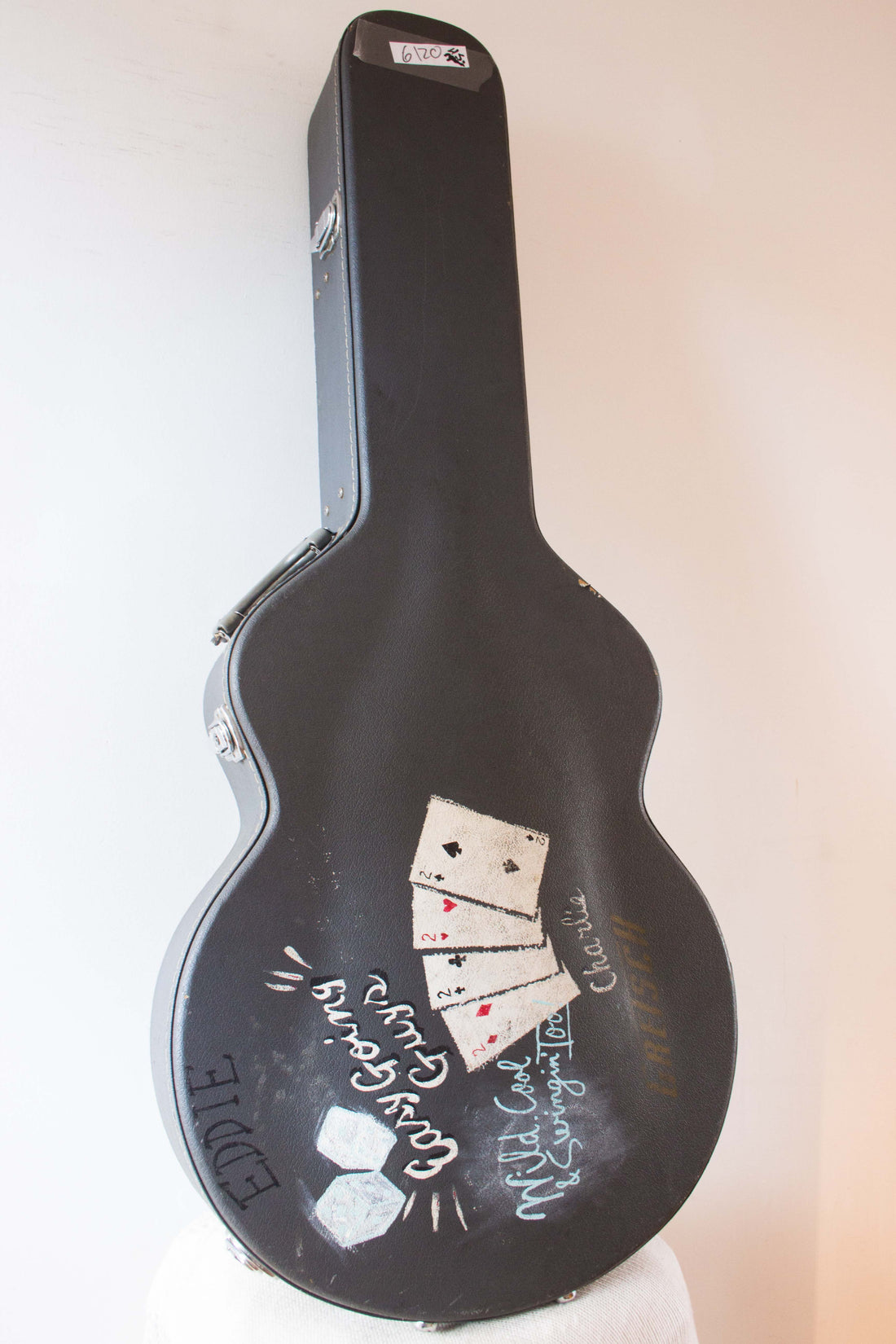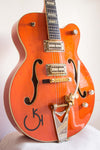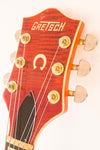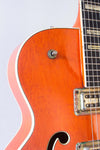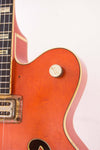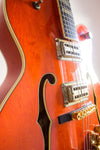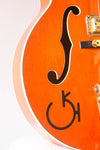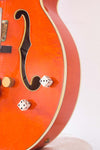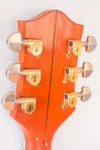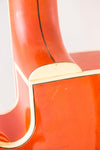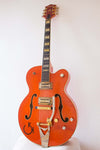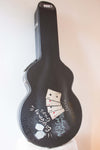 Gretsch 6120W Western Nashville, made in Japan 1994, classic orange finish. The 6120W was the cowboy-ed up version of the classic Chet Atkins Nashville model; so you get the gaudy 'G' decal and some amazing longhorns, cactus, rifle and arrow inlays as well as some dice knobs. It certainly makes for an eye-catching look! This dates from the middle of the Fred Gretsch owned, pre-Fender period; it's made absolutely beautifully in the Terada, Japan factory. It's had a minor headstock break; it didn't come right off and was repaired in Japan before arriving, including a slightly-strange touch-up job of the finish.  We got our local ninja-luthier to re-do the repair here, so we can say with confidence that it's very stable and shouldn't be cause for alarm. The neck feels great in the hands; it's got a few 'miles on the clock' and has worn to silky smooth feel. The deep maple body and Filtertron pickups offer a sweet combo of bite, snarl and depth; it's got a stack of attack and presence as well as a reassuring warmth and balance. This will easily move between blues, rock, country, western, soul and more, it's a very easy player. The Bigsby is a perfect addition on this body shape, it really adds to the palette of sonic colours on offer. An enormous orange Gretsch is quite a difficult guitar to ignore, and once this has you in it's sights, you'll surely fall for it's charms. This rules, basically!

Model: Gretsch G6120 Nashville
Made: Japan, Terada plant, 1994 (serial 945120W-761)
Finish: ORANGE
Body: laminate maple, full depth
Neck: maple, ebony board, 25.5" scale
Mods: bridge switched for adjustomatic style and glued down, pickguard removed (guard included but mounting arm not included), headstock repaired as noted
Pickups: original Gretsch Filtertron humbuckers
Case: original wood hard case, good quality and condition, hand-decorated by previous owner
Cosmetic condition notes: minor finish wear. There's a couple of little marks on the end of the headstock, they're really the only major marks. There's a lot of minor marks though: play wear above and below the strings, some nicks around the bridge, some shallow but widespread 'buckle rash' on the back... nothing really nasty. The gold hardware and plastics have discoloured but all work well. Overall: good condition (7/10)

Playing condition notes: Neck is straight, action is low, intonation is good, truss rod works. Note the headstock repair in the main description. All electrics tested and working properly. Frets have some normal wear, there's height in them to dress but it's not immediately required,  6/10 for life left. Wearing fresh 11/50s.