(SOLD) Ibanez Gio SR250 Soundgear Bass Gloss Mahogany 2013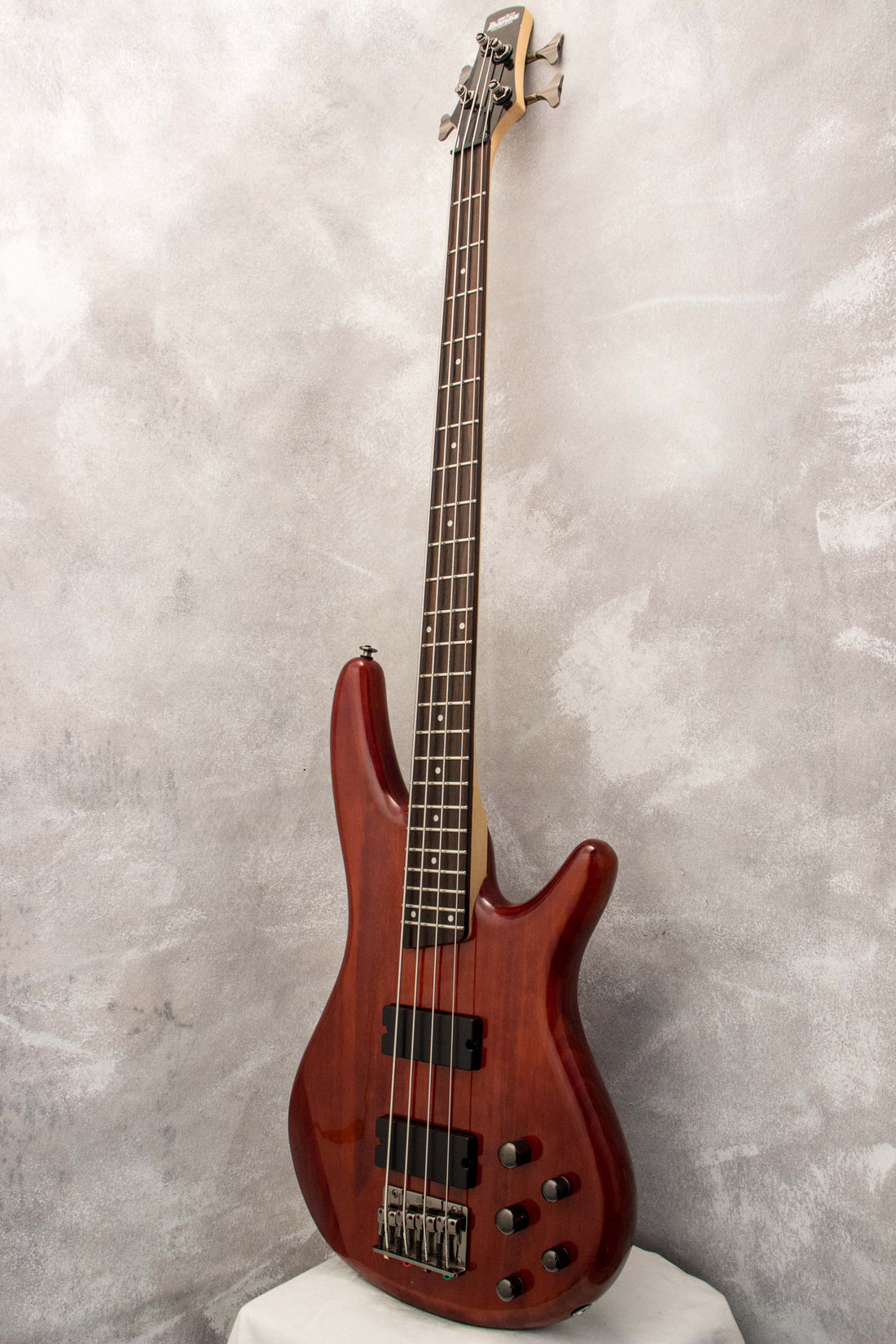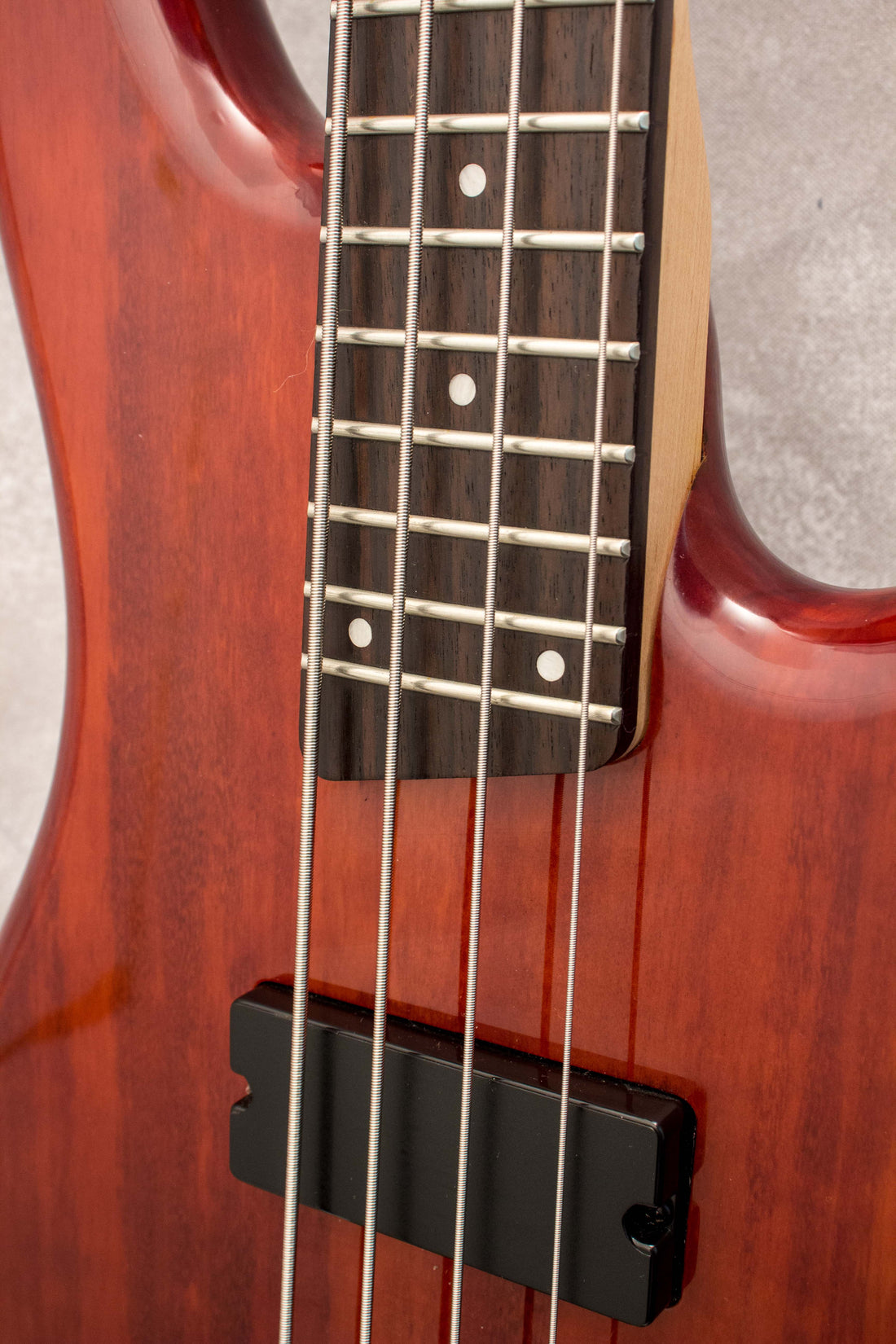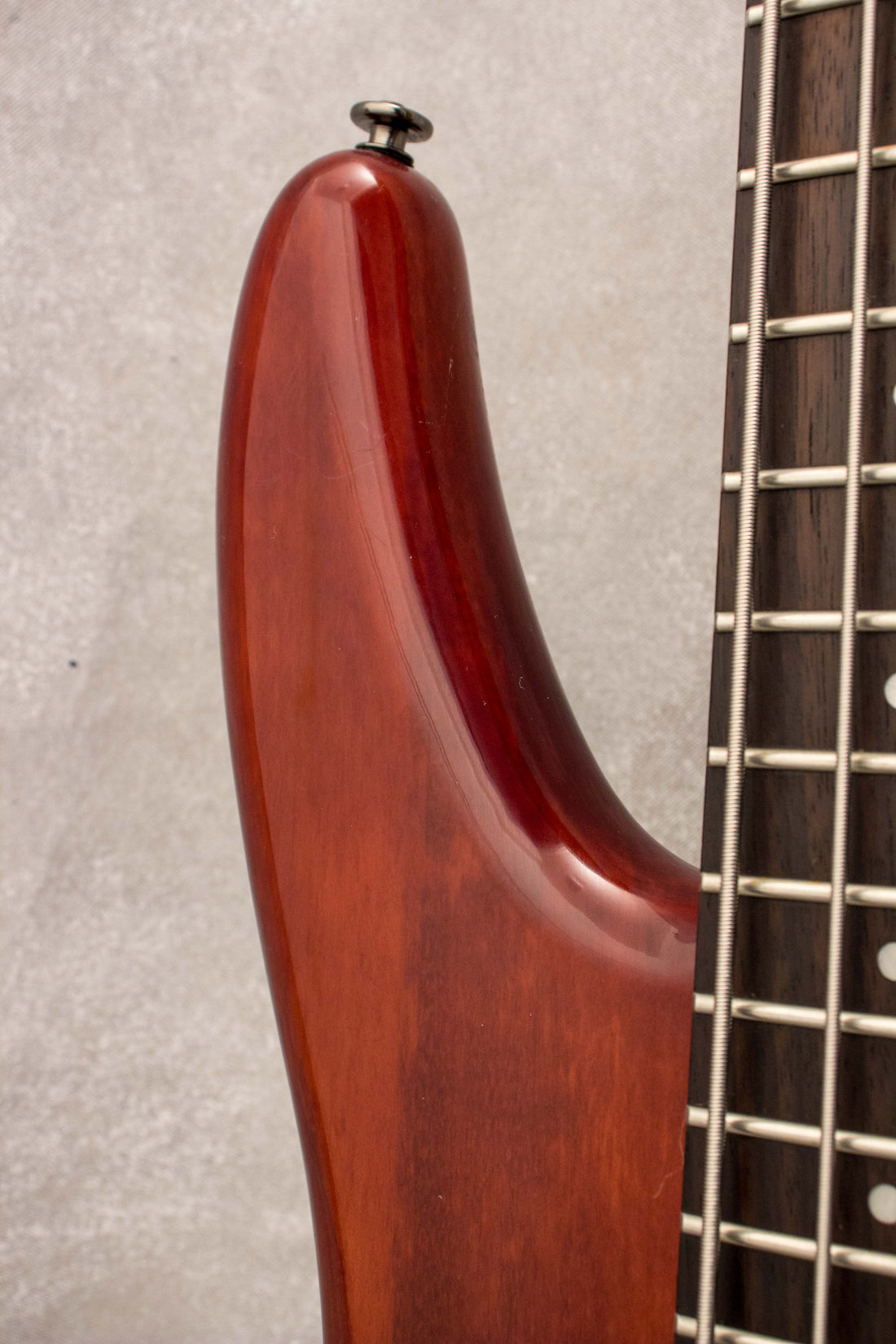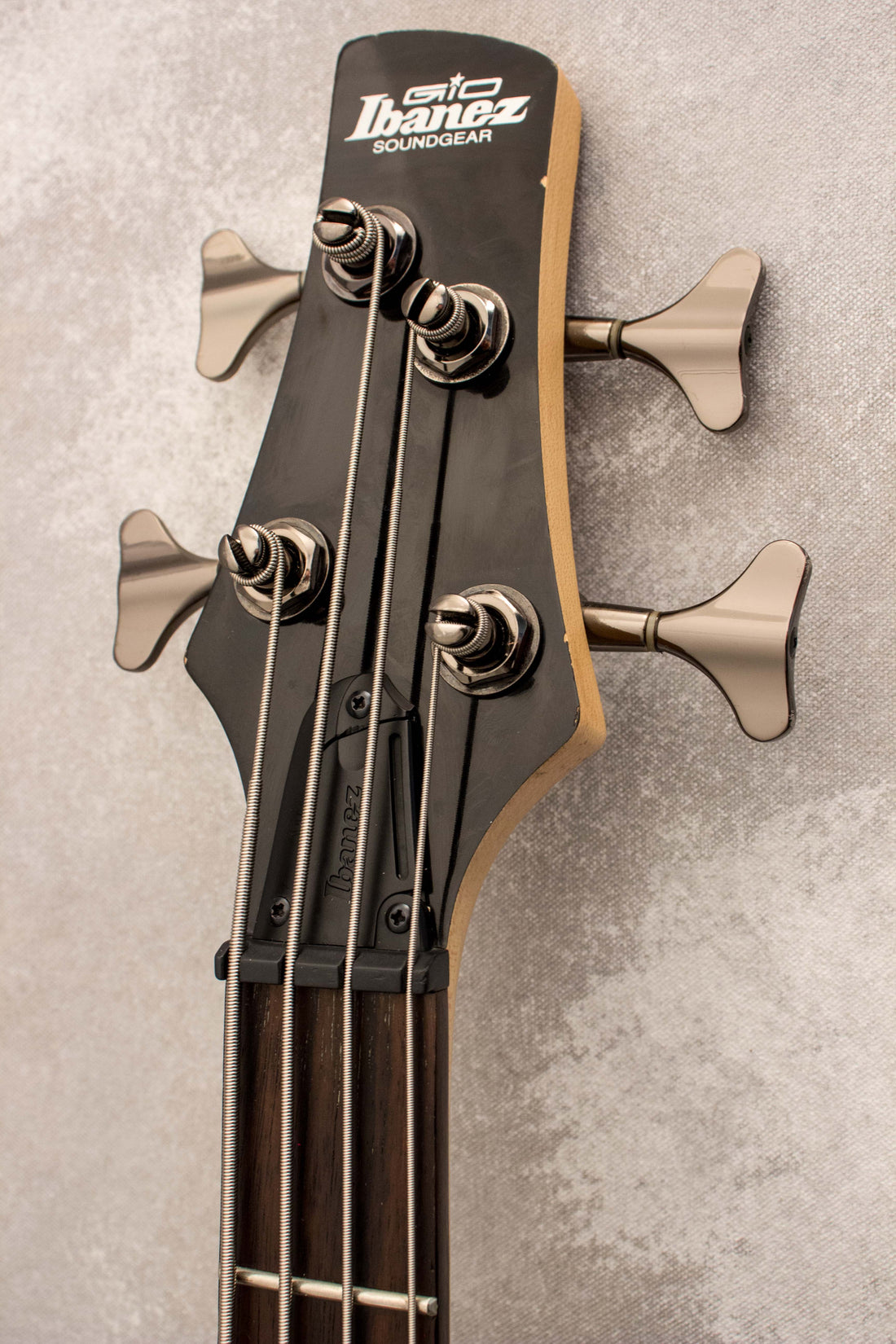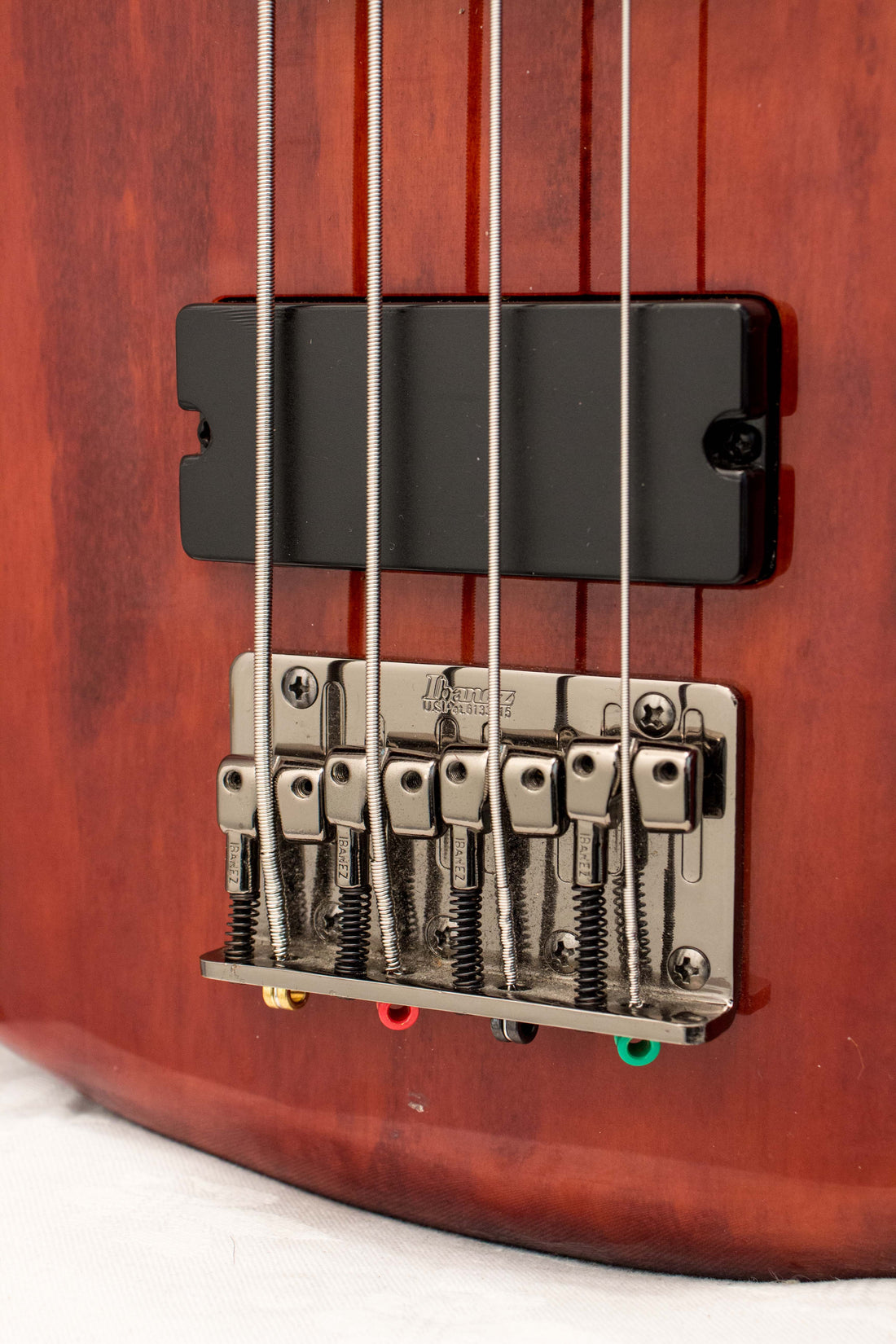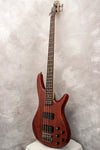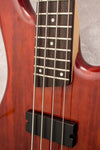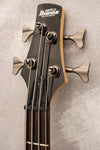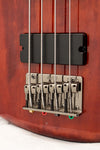 Ibanez Gio SR250, gloss mahogany stain, made in China 2013. Ibanez have a handy knack of making guitars and basses in the 'reasonable' price bracket that are remarkably good. This little mate ha a great neck, a well balanced light body and some handy electronics; it's a handy thing. The tone is definitely in the 'modern' genre; in keeping with the Soundgear tradition you get a very even tone that's fairly balanced across the frequency range. These basses came most often in gaudy solid finishes, so the understated red-brown stain is a classy touch. If you're after an easy playing bass for not much cash, this will tick the box.

Model: Ibanez Gio SR250 Soundgear
Made: China, 2013 (serial GS130705000)
Finish: gloss mahogany stain
Body: nato
Neck: maple with rosewood board, 12" radius, 34" scale
Weight: 3.570kg
Mods: strap buttons replaced
Pickup: Ibanez CAP EXF-N2 pickups, active pre-amp
Case: none

Cosmetic condition notes: minor finish wear. Headstock has some minor scuffs on the end. Neck is clean and smooth in the hands, minor dimples on the back only. The back has some scratches near the battery compartment and some light scuffs around the body, nothing nasty. The sides have some light scuffs on both horns and some dimples near the jack. The front is pretty clean, jut some scuffs near the bridge and some light play wear on both horns. Overall: very good condition (8.5/10)

Playing condition notes: Action is low, neck is straight, intonation is good, truss rod works. All electrics tested and working properly. Frets look good, minor wear only, 8/10 for life left. Set up with fresh 50/105 strings.