(SOLD) Meinl Profile 20" Rock Velvet Ride (Preowned) c1985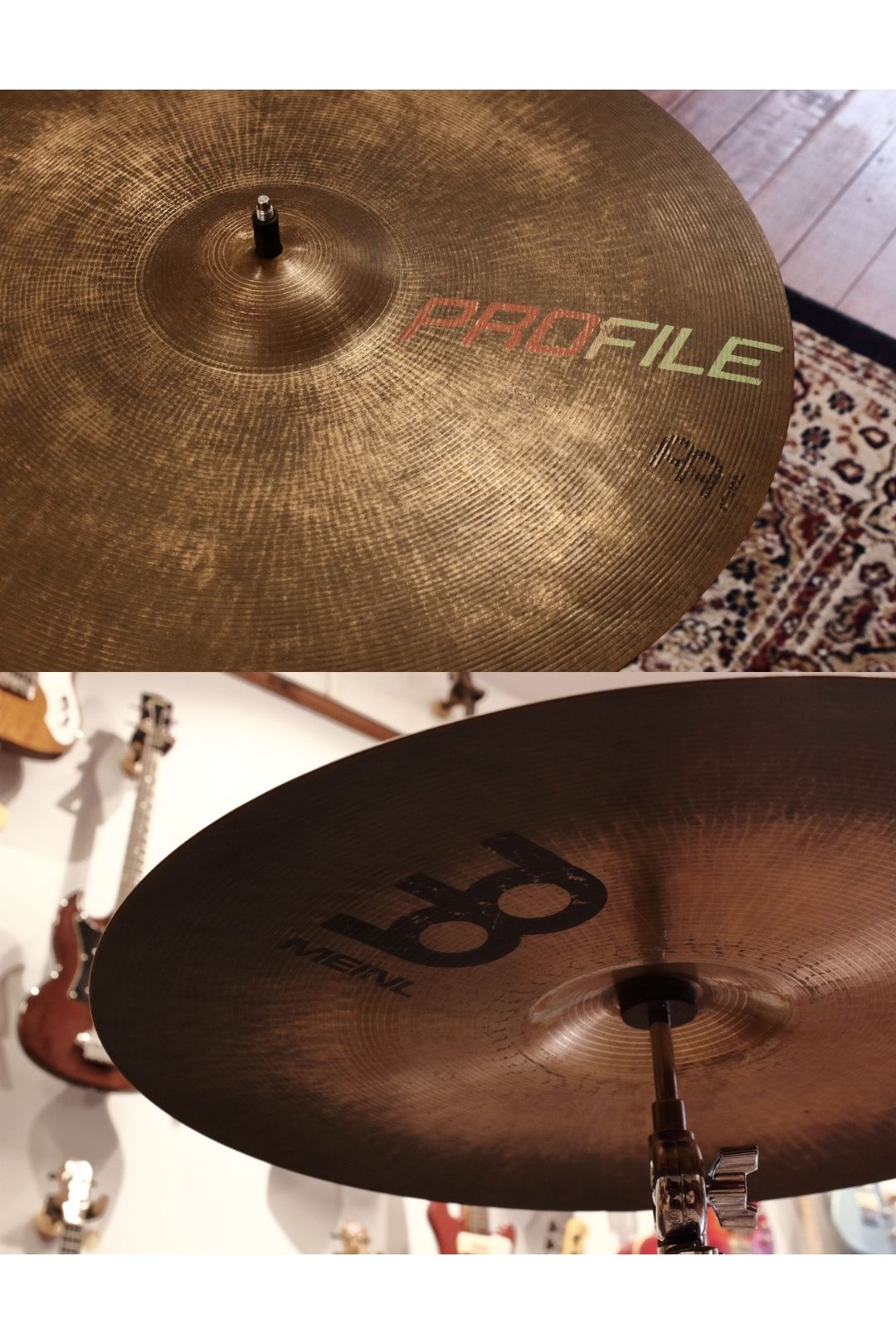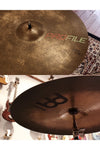 Meinl Foundry Reserve rides are superb world class cymbals that display an incredible amount of character and tonal individuality. Every ride is its own beautiful creation and it serves the player in a way that is unique to them.
This Meinl Profile Rock Velvet ride does not occupy the same Venn diagram, bar the "Meinl" badge. It's unexpressive and pingy and definitely not our thing, but hey, it still has its uses.
Being a hevy boi with minimal wash, you can expect to hear every bit of stick and to need a sledgehammer to crash it. The patina and crud accrued over time has lended a darker tonality to it, which masks what we expect to be a pretty bright cymbal underneath. The bell still cuts through but elsewhere you have a loud, moderately bright ride with heaps of definition. This would be a good rock and metal solution on the cheap, and if you want more brightness, just give it a polish.
This one comes from somewhere in the Tasmanian bush, which doesn't really have any relevance to this description. Maybe we should have left it there... In any case, these typically fetch for a bit more due to collectability and vintage status, however, we want it gone.
Weight: 2415g
Made: Germany, c1985
Alloy: B8
Condition notes: build up of patina and gunk across the cymbal; two dings at 11 o'clock on the cymbal which shouldn't affect structural integrity; overall: good condition