(SOLD) Pearl Forum FZH 725 4 Piece Shell Pack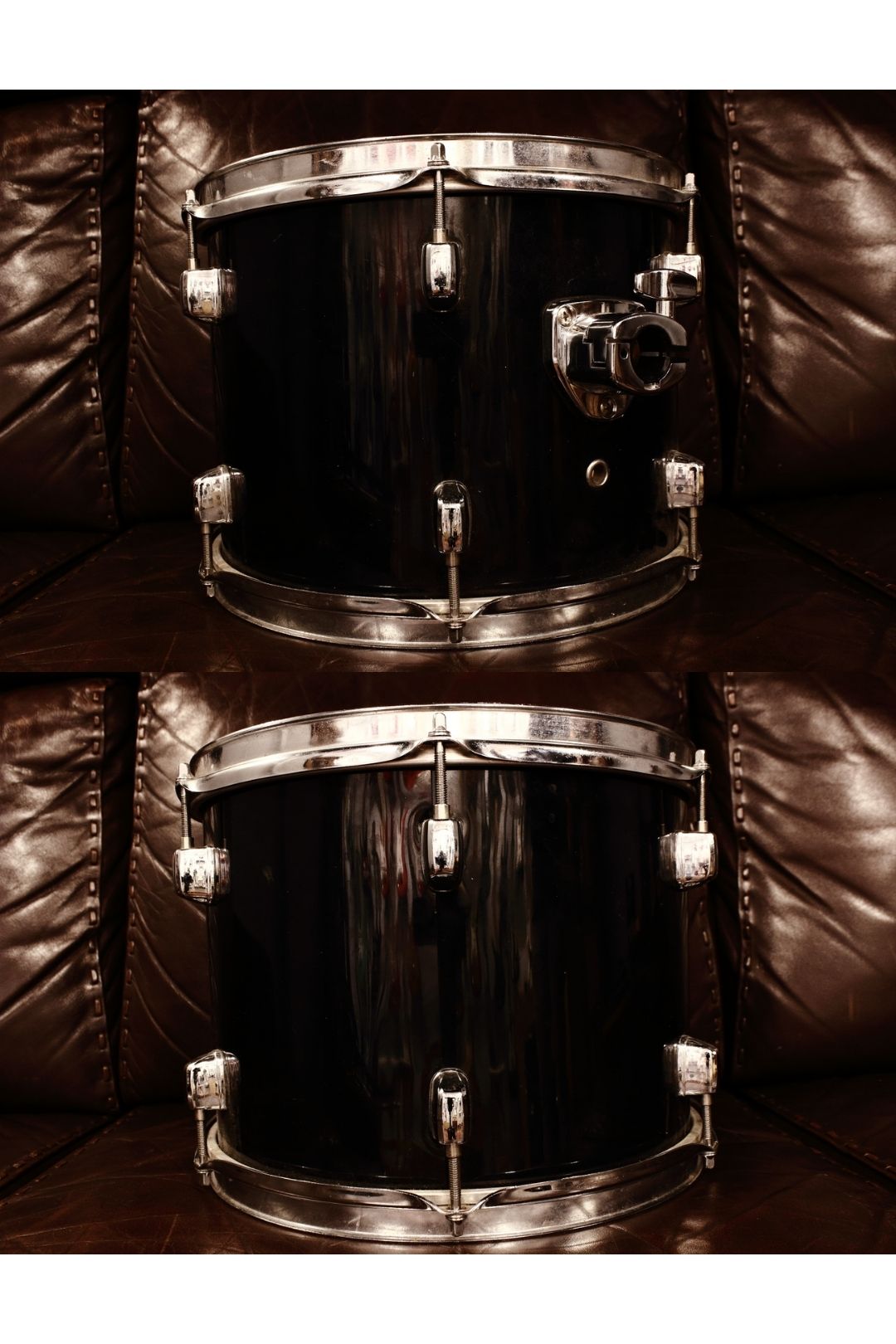 Our thoughts: Here we have a Pearl Forum 4 piece shell pack in a gloss black wrap. The shells are constructed under high heat and pressure for a uniform seam in the 6 ply poplar shells for uniform shell resonance.
The toms are warm and the kick has plenty of attack. There is a shorter sustain with these toms to some counterparts allowing for a more easily controlled sound, perfect for rehearsal spaces where duct tape can be used excessively. With square 12/13 rack tom combinations, we often find it difficult to position both toms comfortably at the same time over the bass drum without angling them excessively. Thus, our recommendation would be to either run the 12" rack tom for a standard rock configuration, or run the 13" for extra BOOM.
Verdict: A lot of kit for the money. This would make a perfect first kit for someone starting out and would be highly workable in a rehearsal space.
Manufacturer: Pearl Drums
Series: Forum
Model: FZH 725
Sizes: 12x9 | 13x10 | 16x16 | 22x18
Shell Material(s): 6 ply (7.5mm) poplar
Shell Pack Contents:

12 x 9 Rack Tom
13 x 10 Rack Tom
16 x 16 Floor Drum
22 x 18 Bass Drum
2 x Pearl Bass Drum Mounted Tom Arms
Condition Notes: The right bass drum spur wing nut has been stripped so the leg is held in position with duct tape. It's currently workable and possible to fix as well. The right bass drum tom mount wing nut has also been stripped of thread but this is still usable if using the drum key clamp on the tom arm to lock its position. The rack tom mounts have been replaced with fully functional mounts that differ slightly from the original mounts that the previous owner removed. The floor tom legs have been replaced.