(SOLD) Rickenbacker 330 Mapleglo w/ Black Trim 1990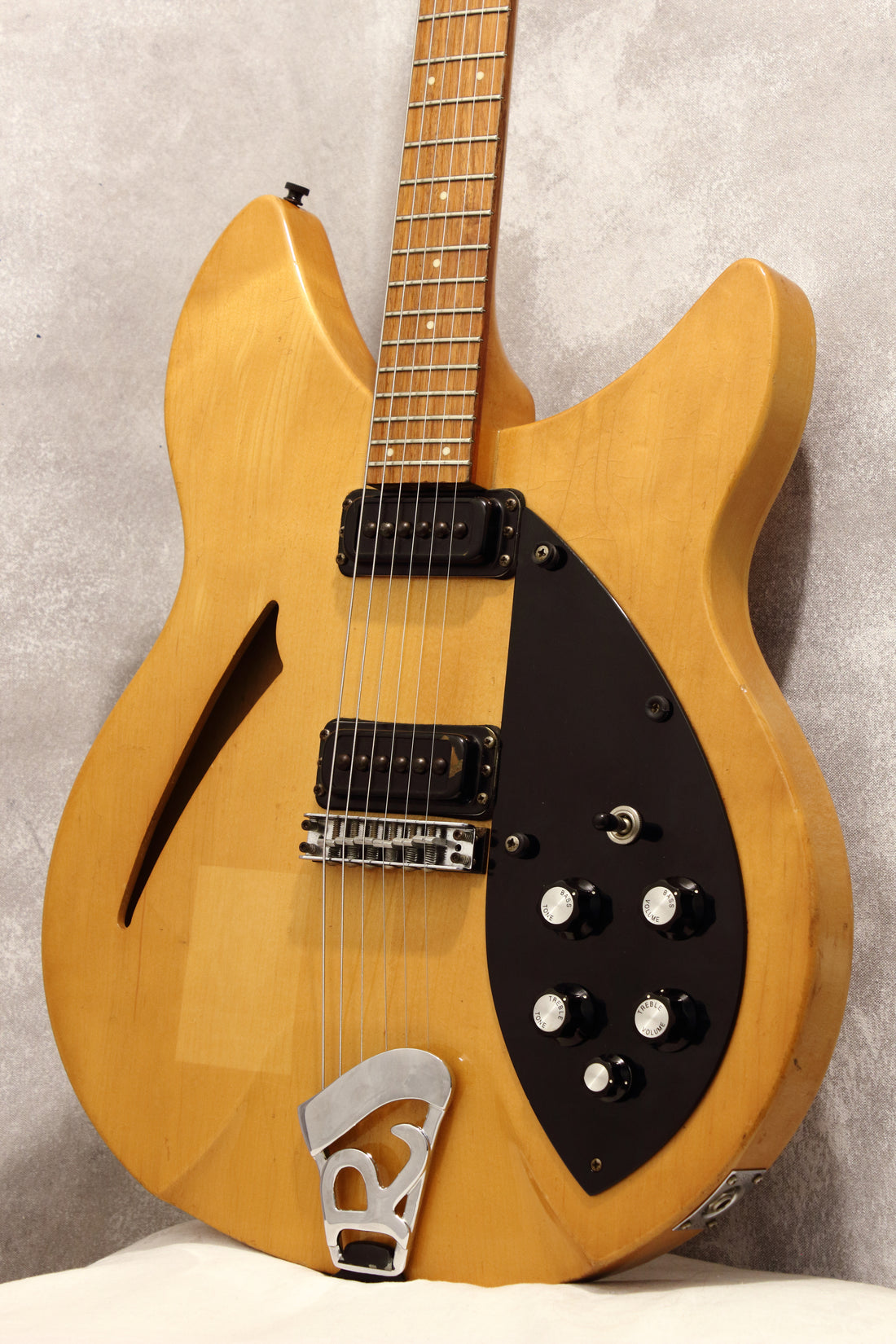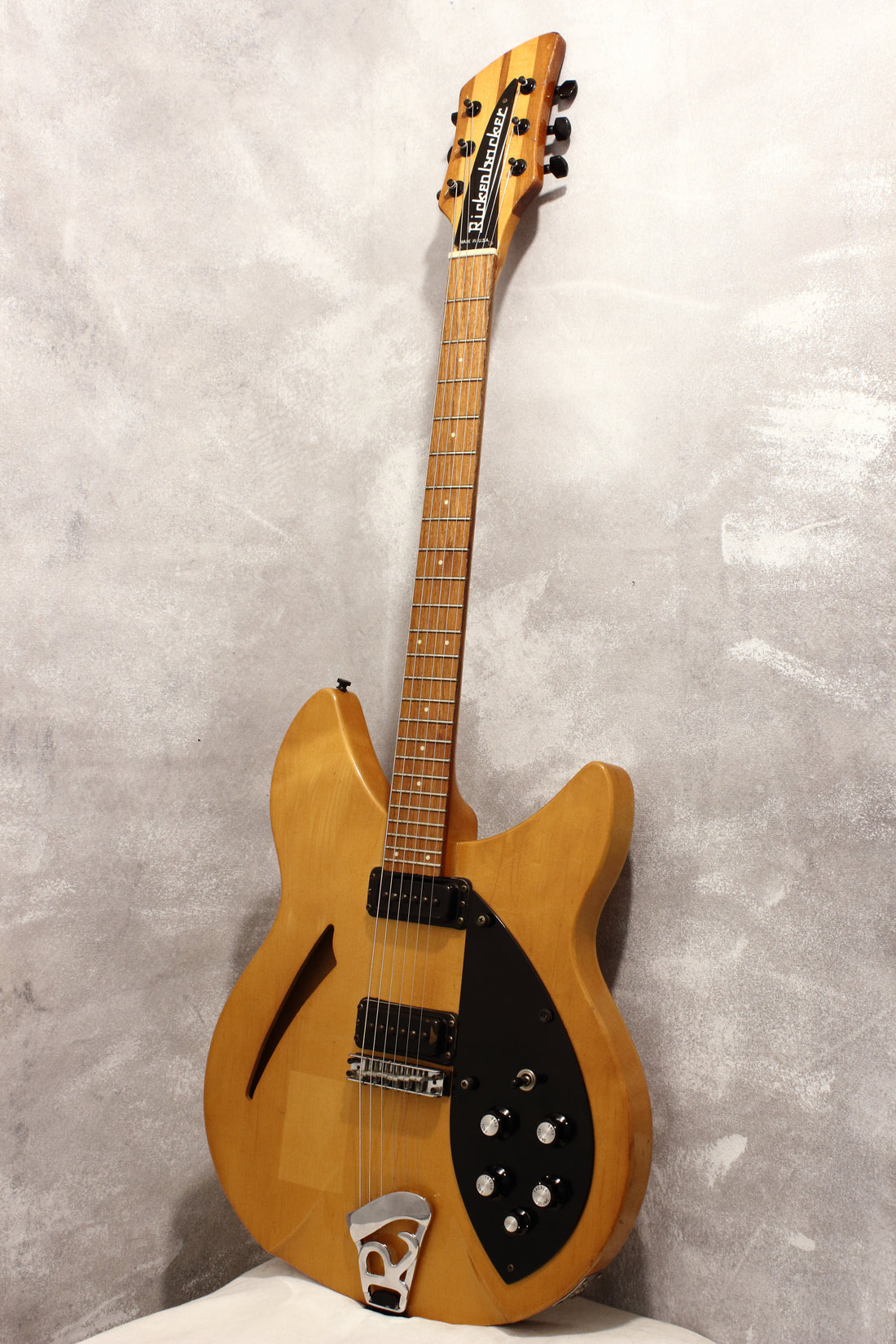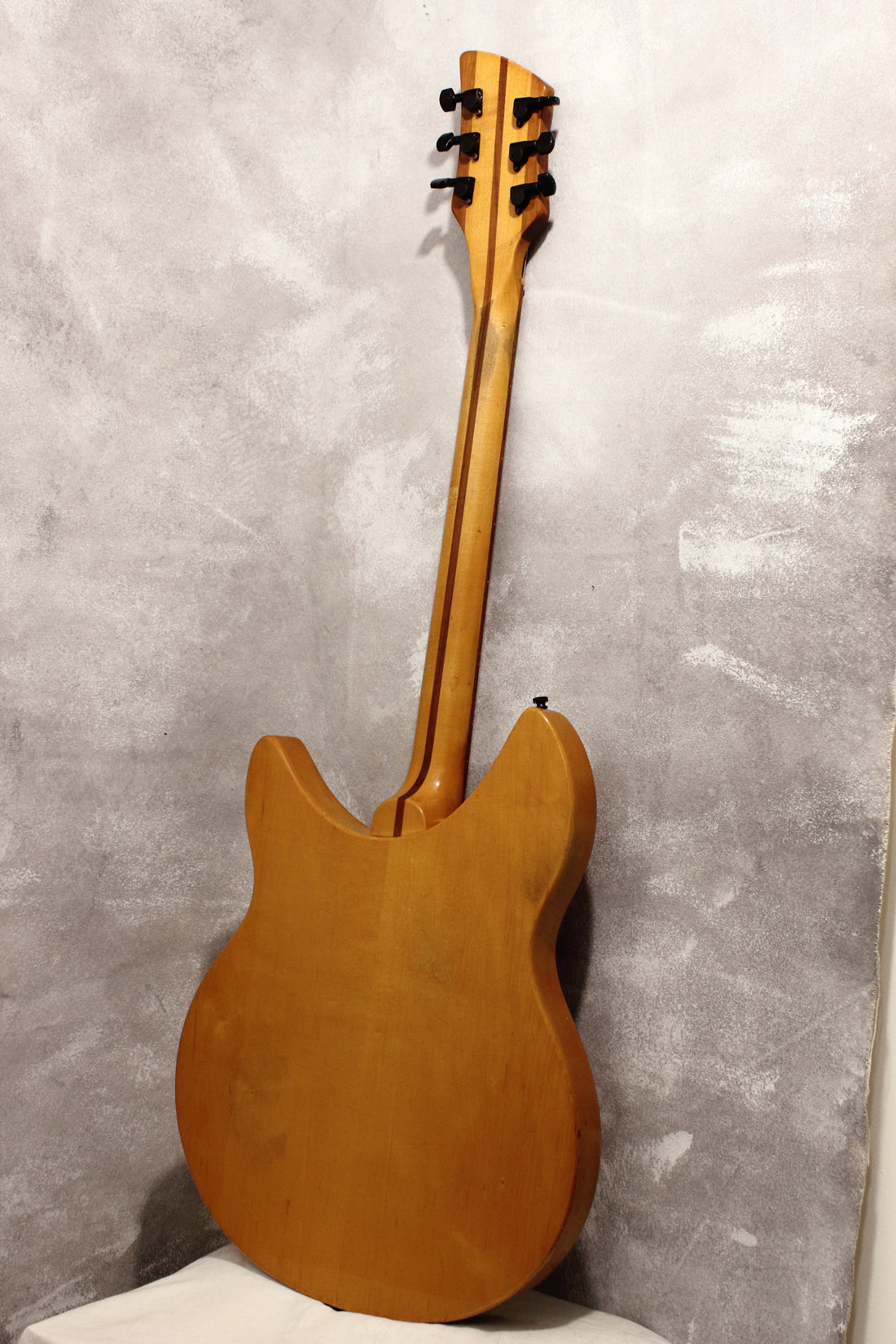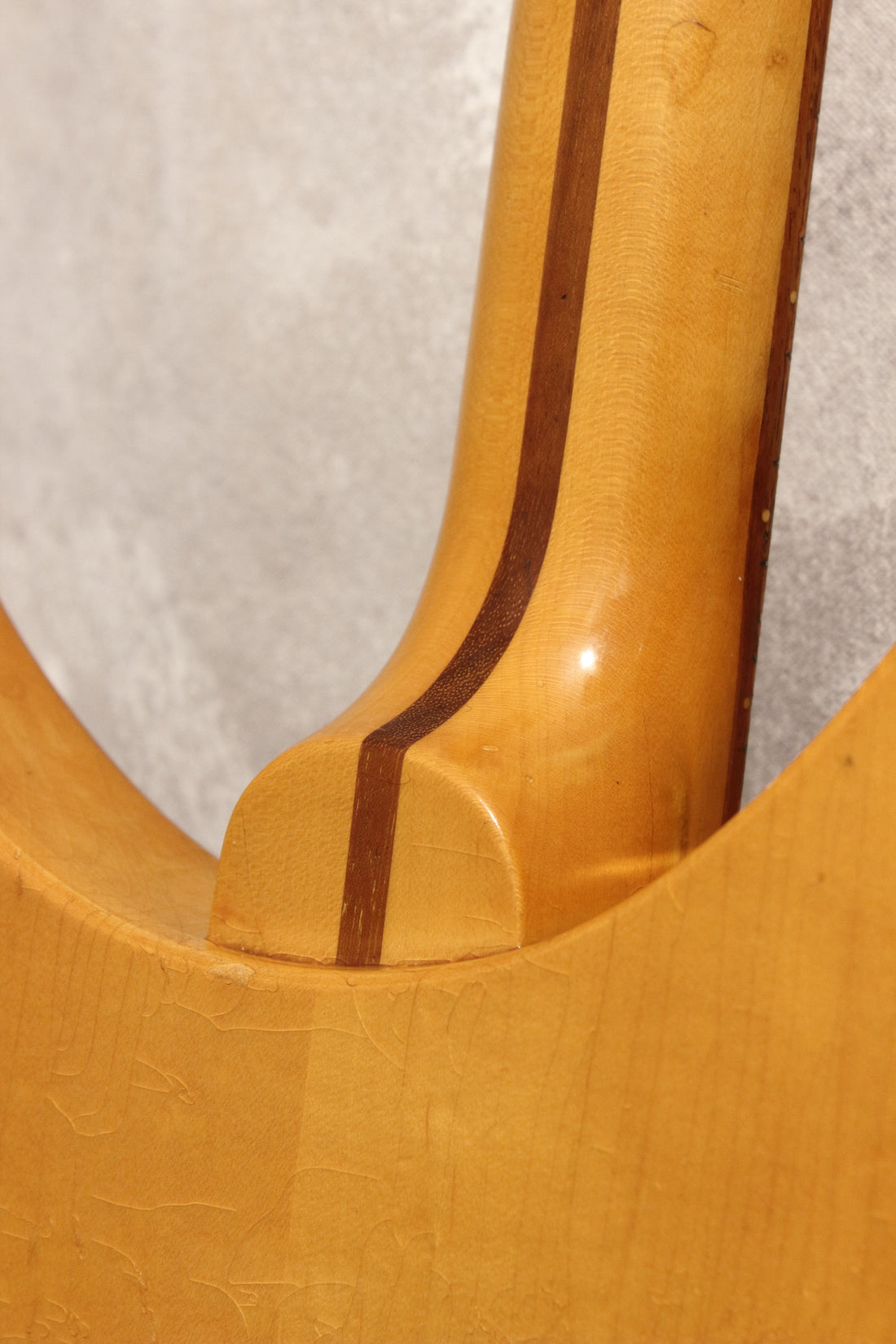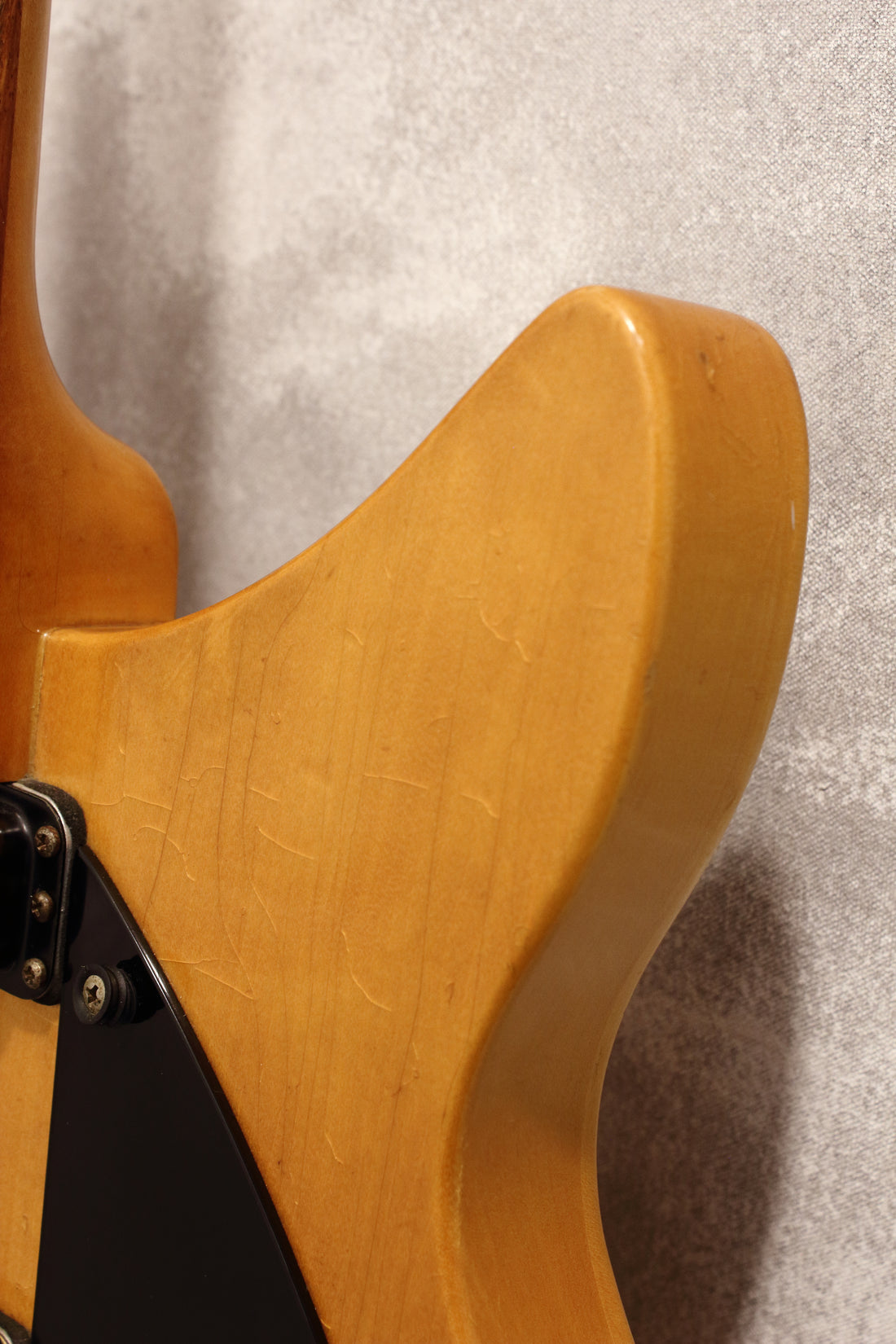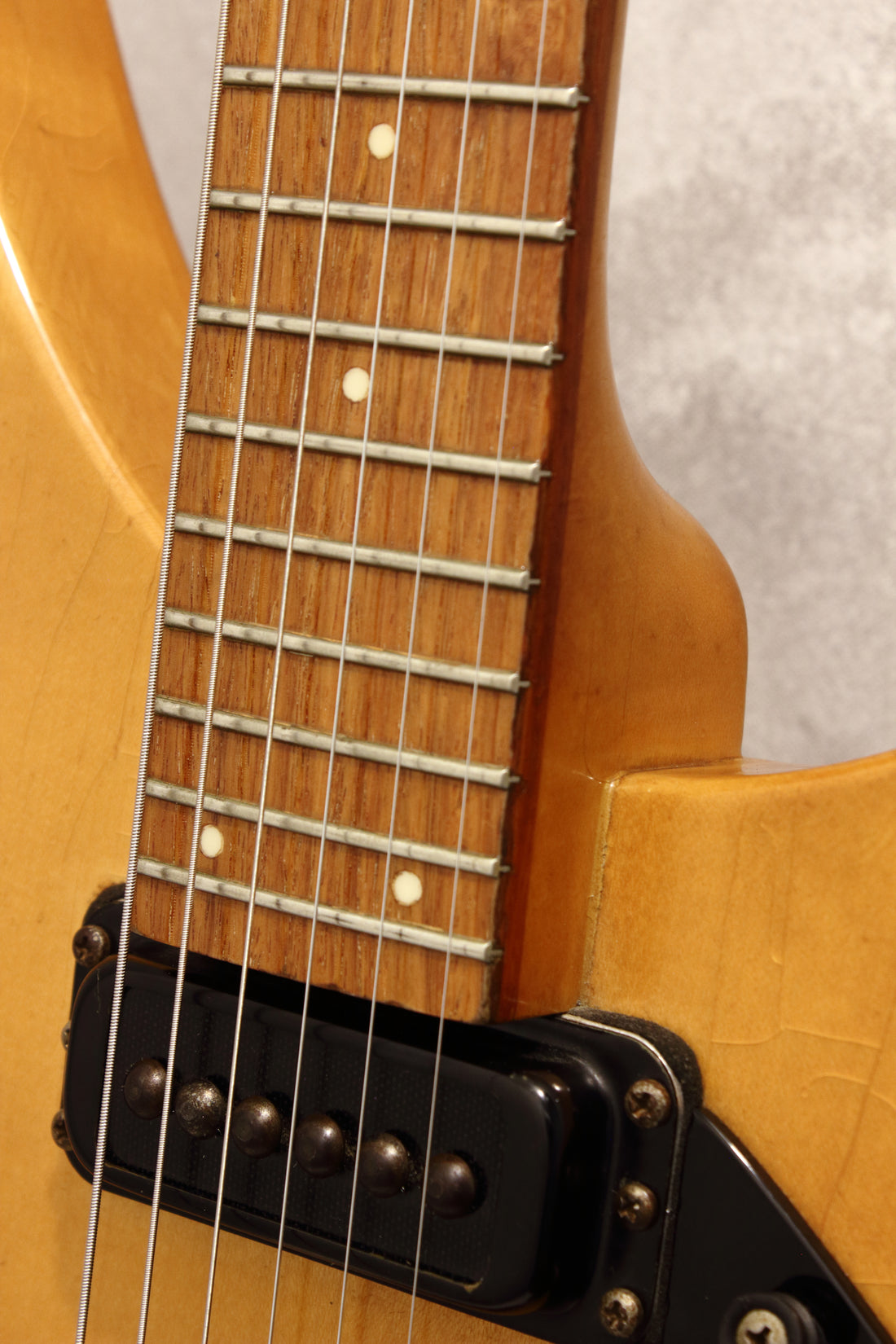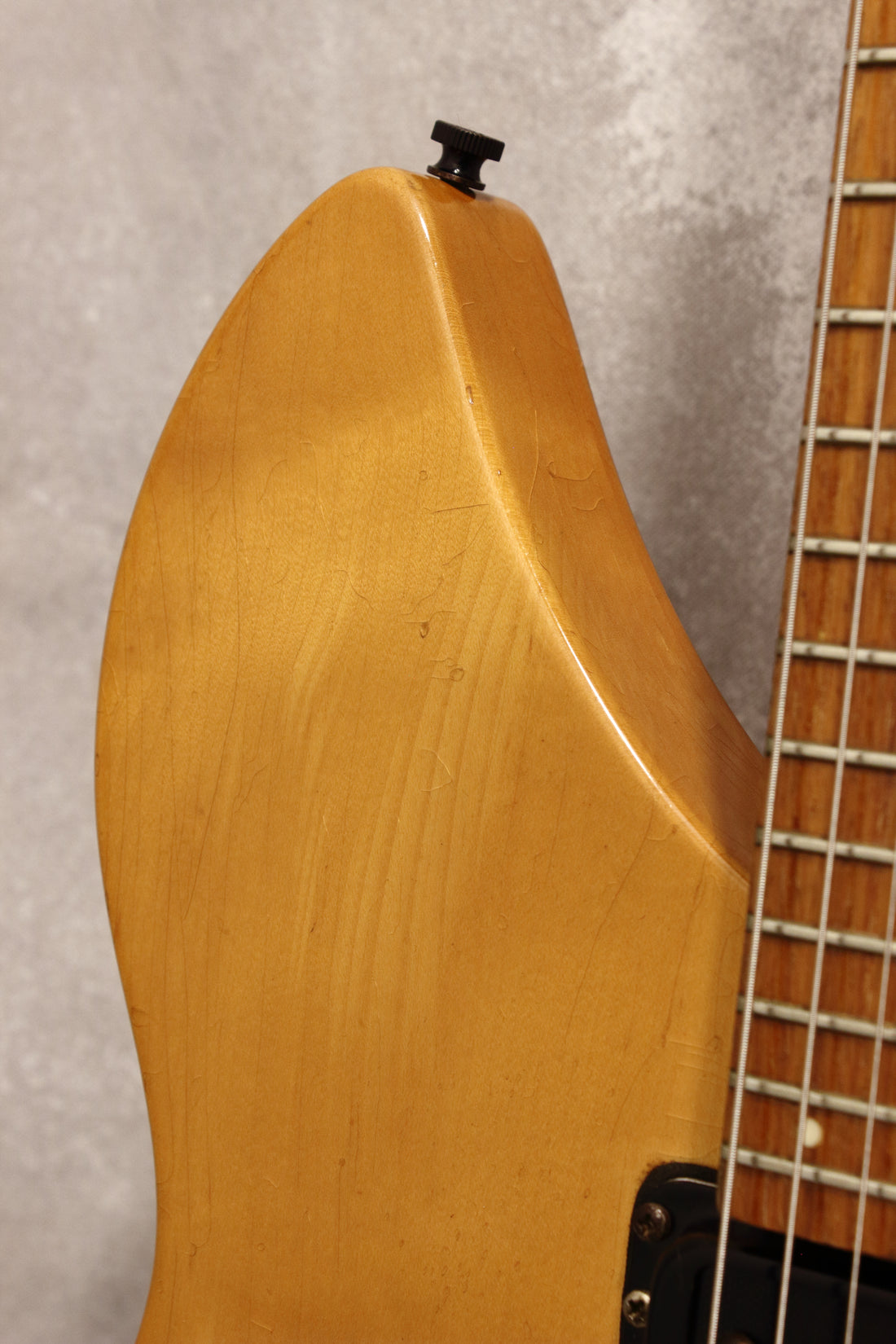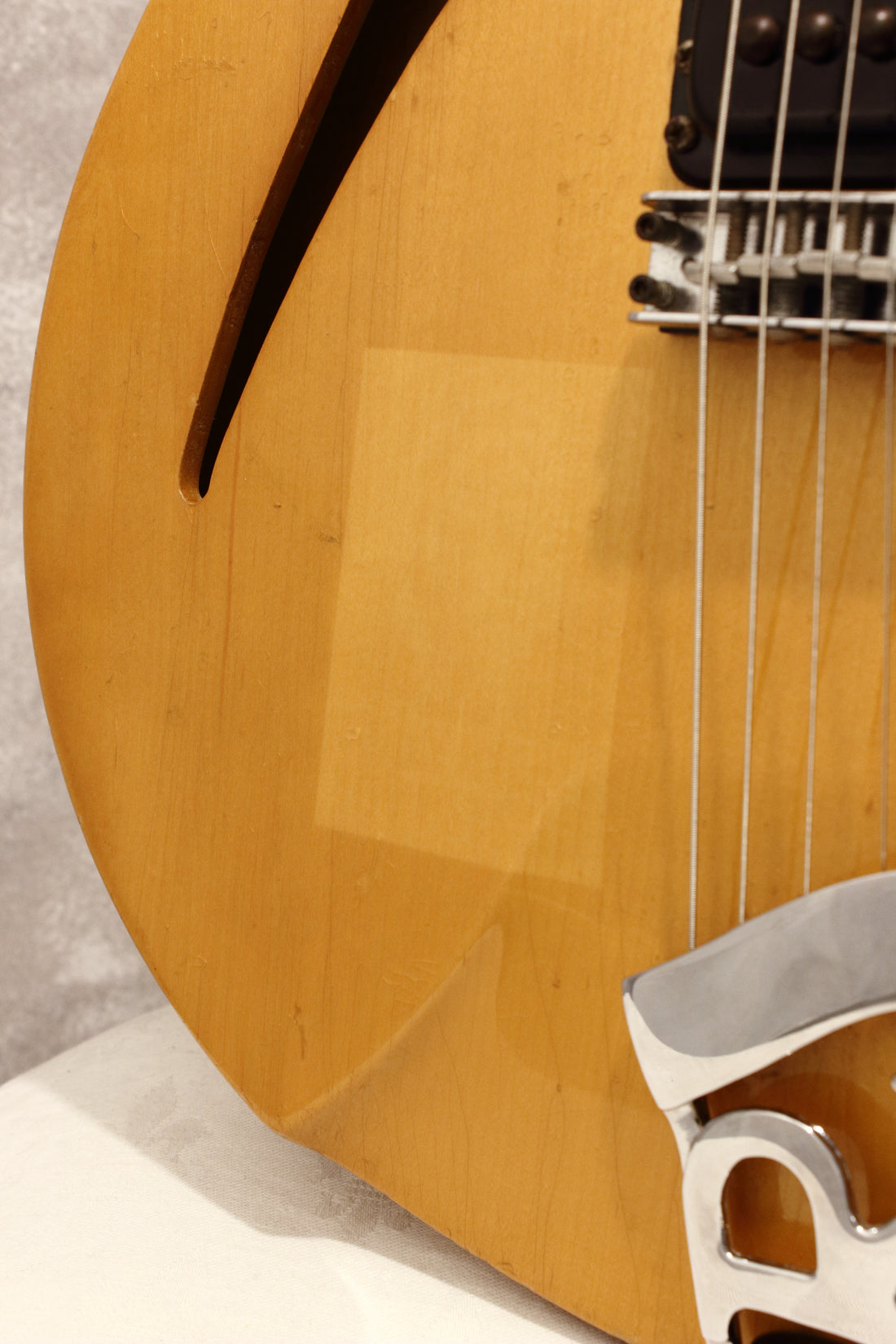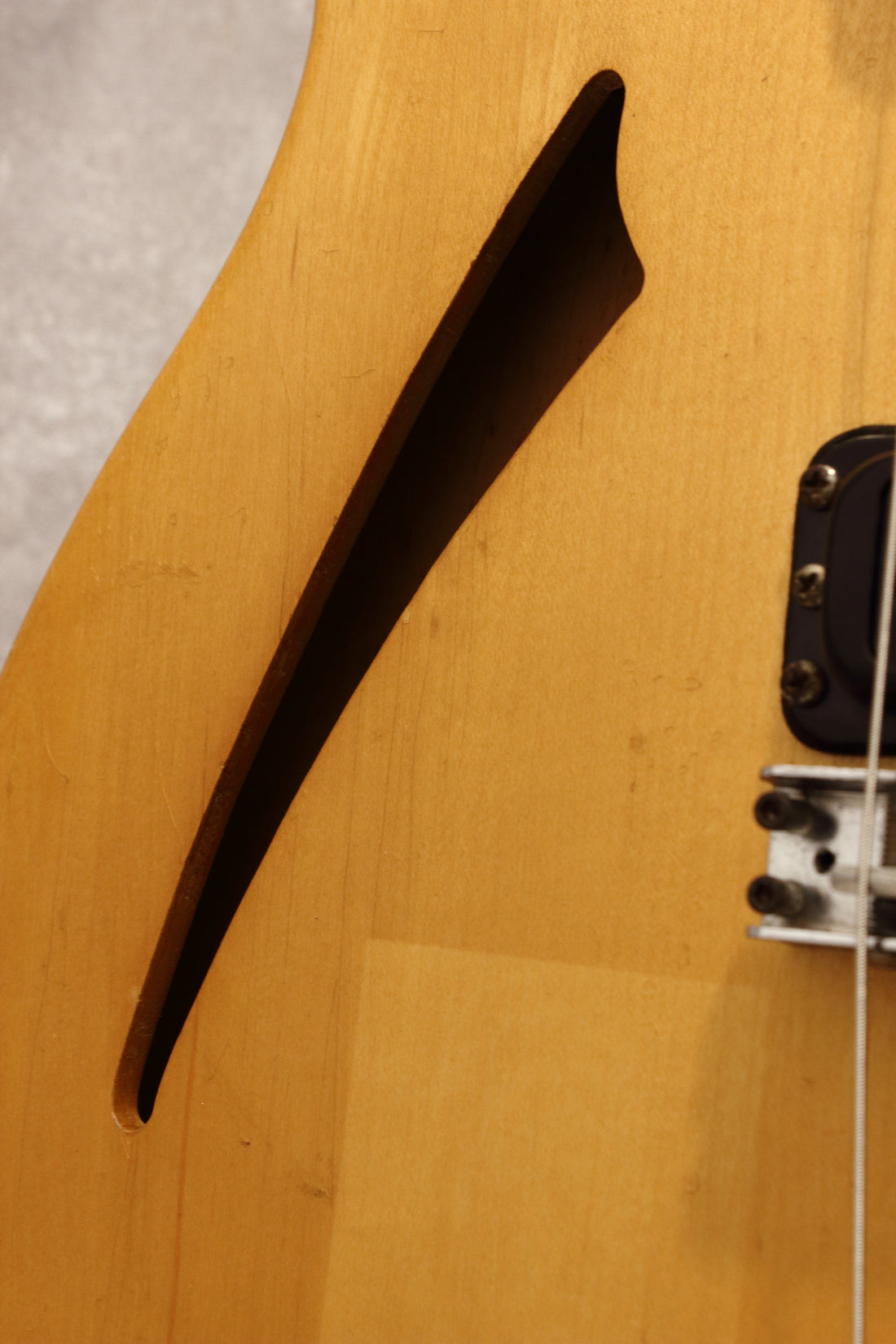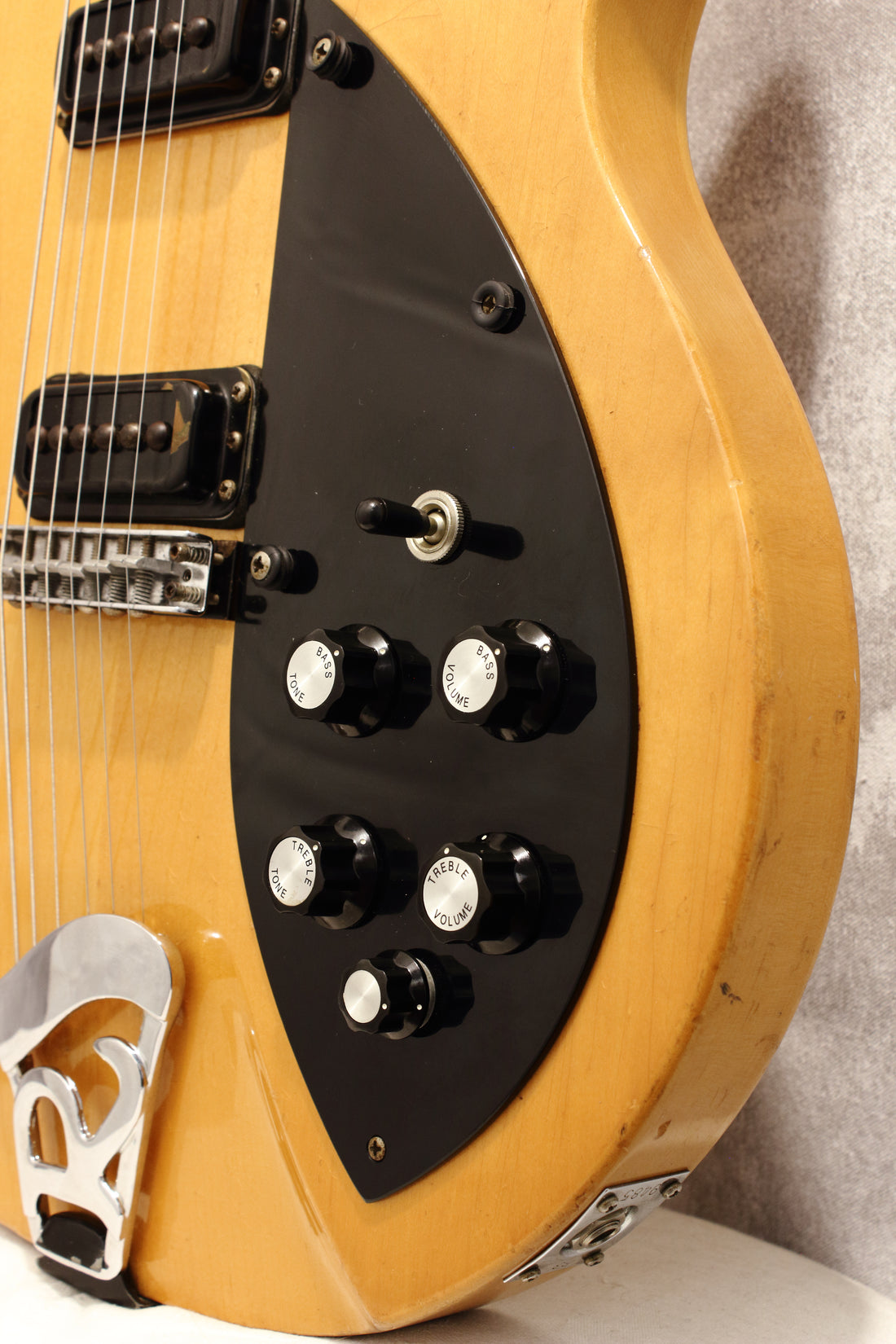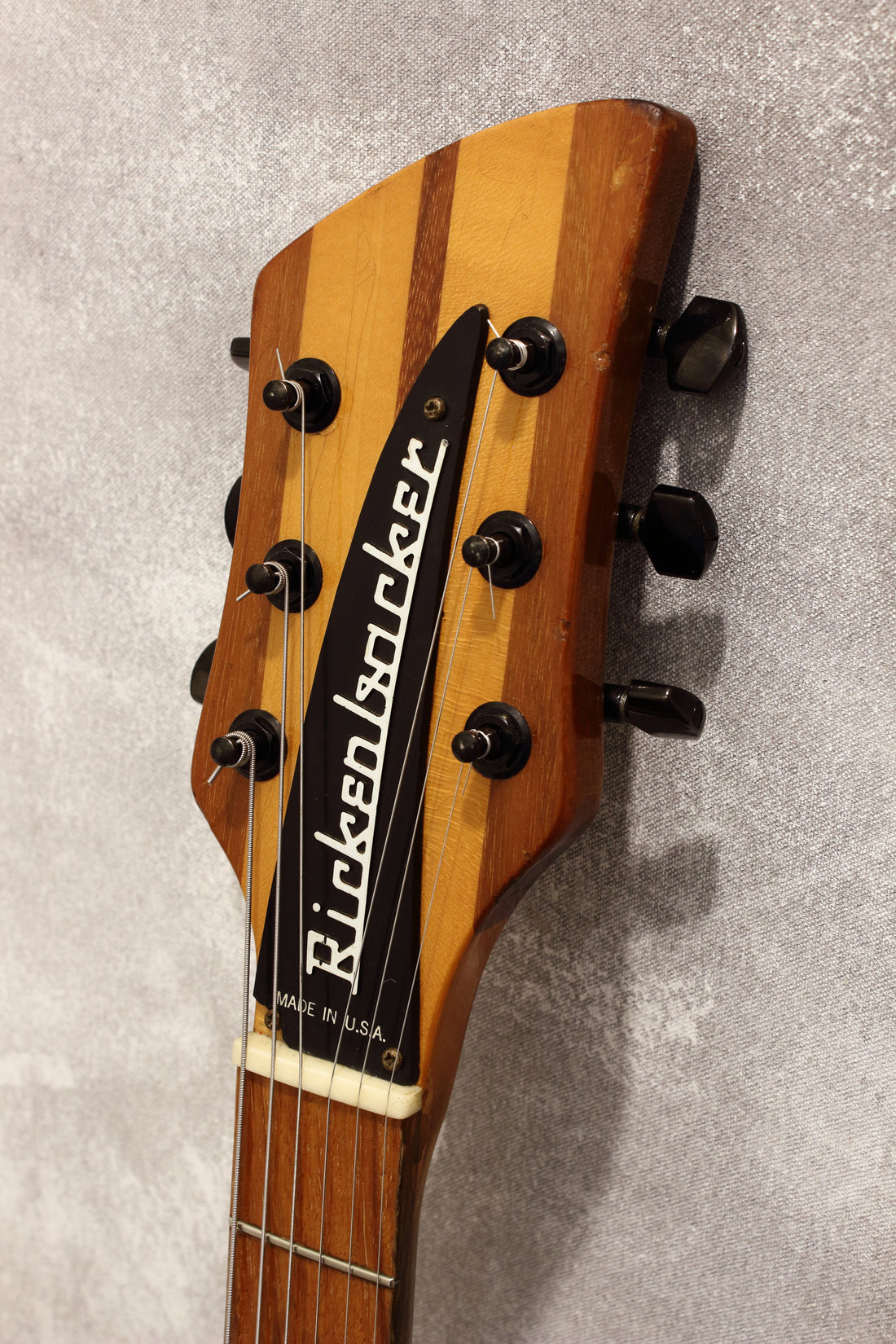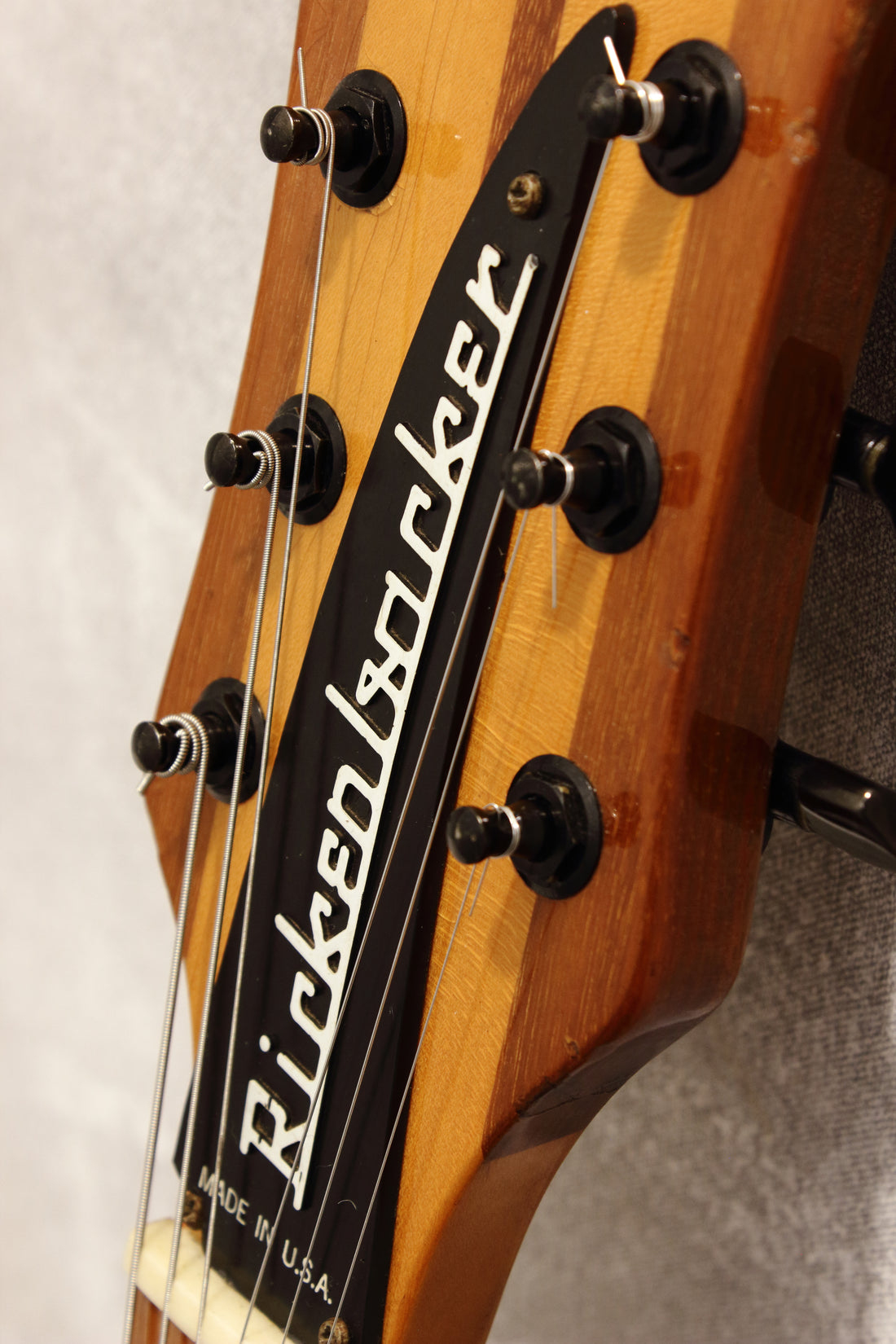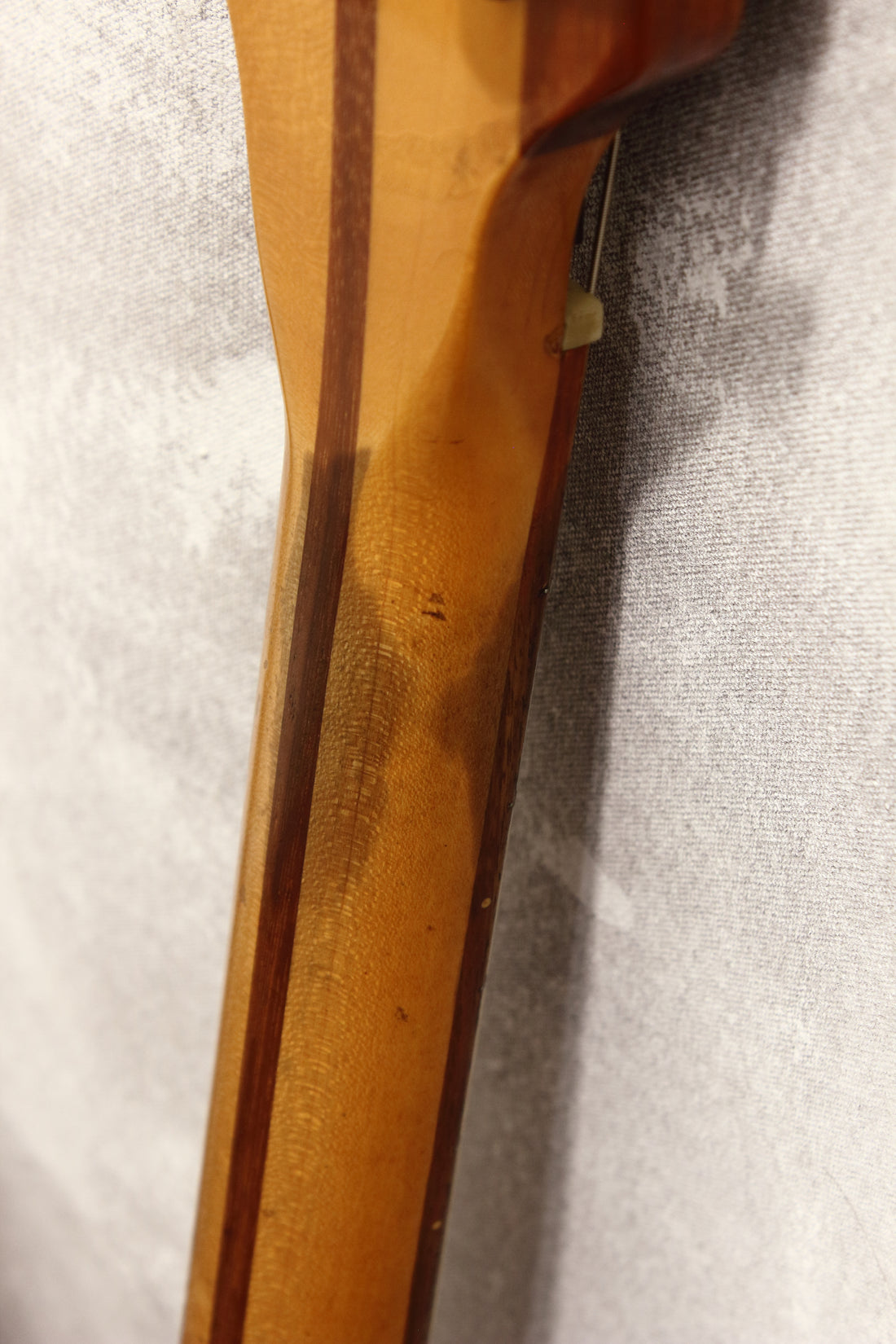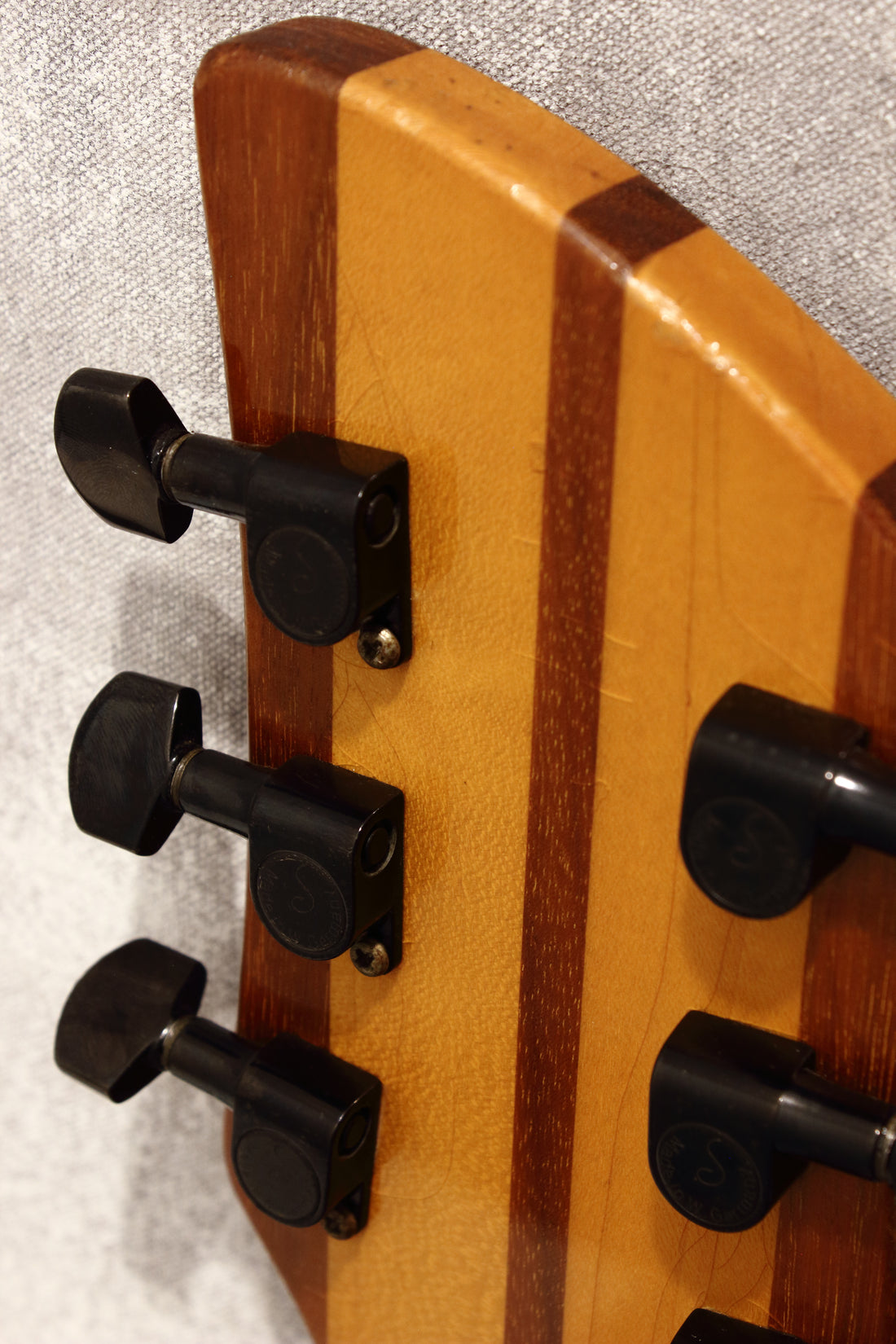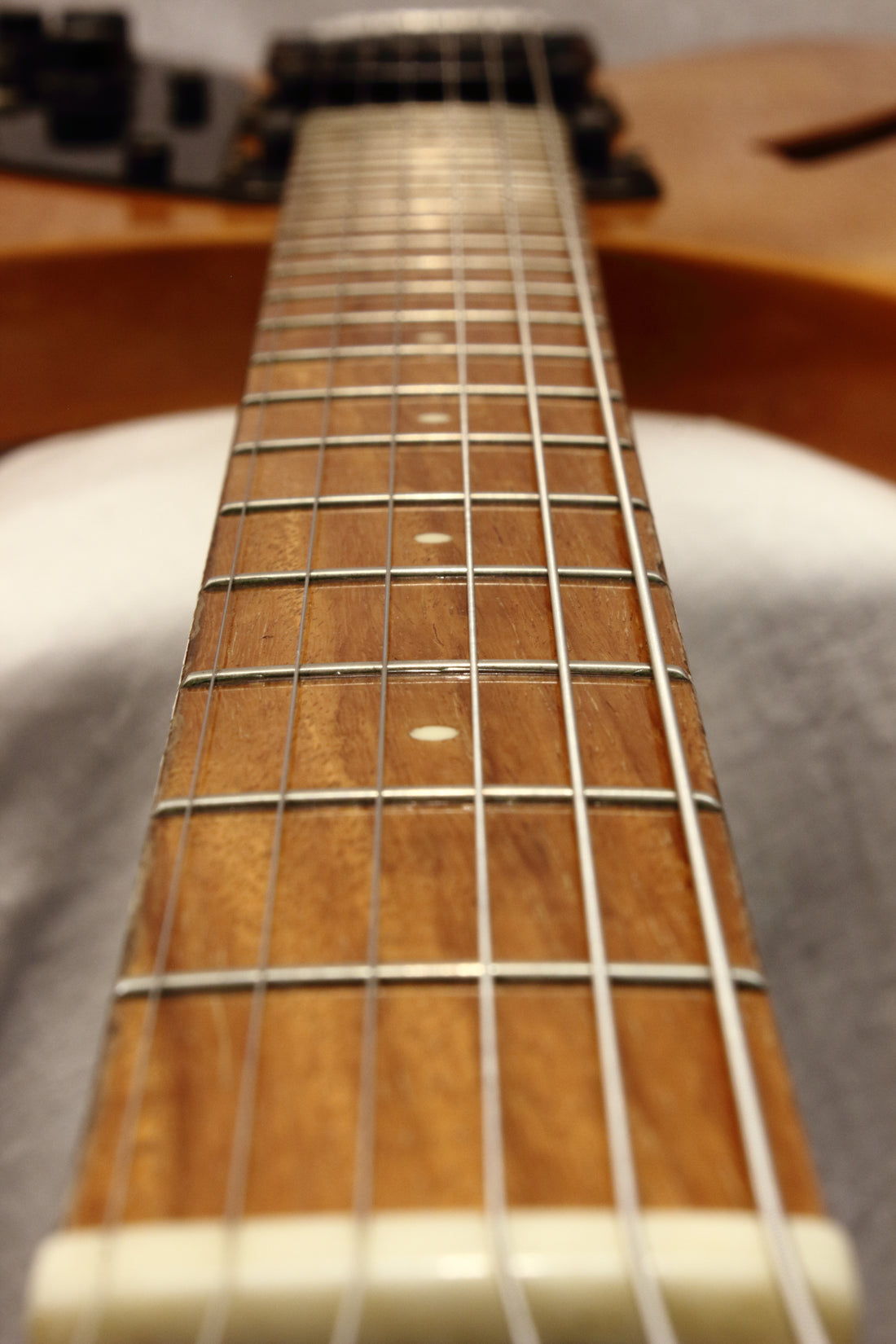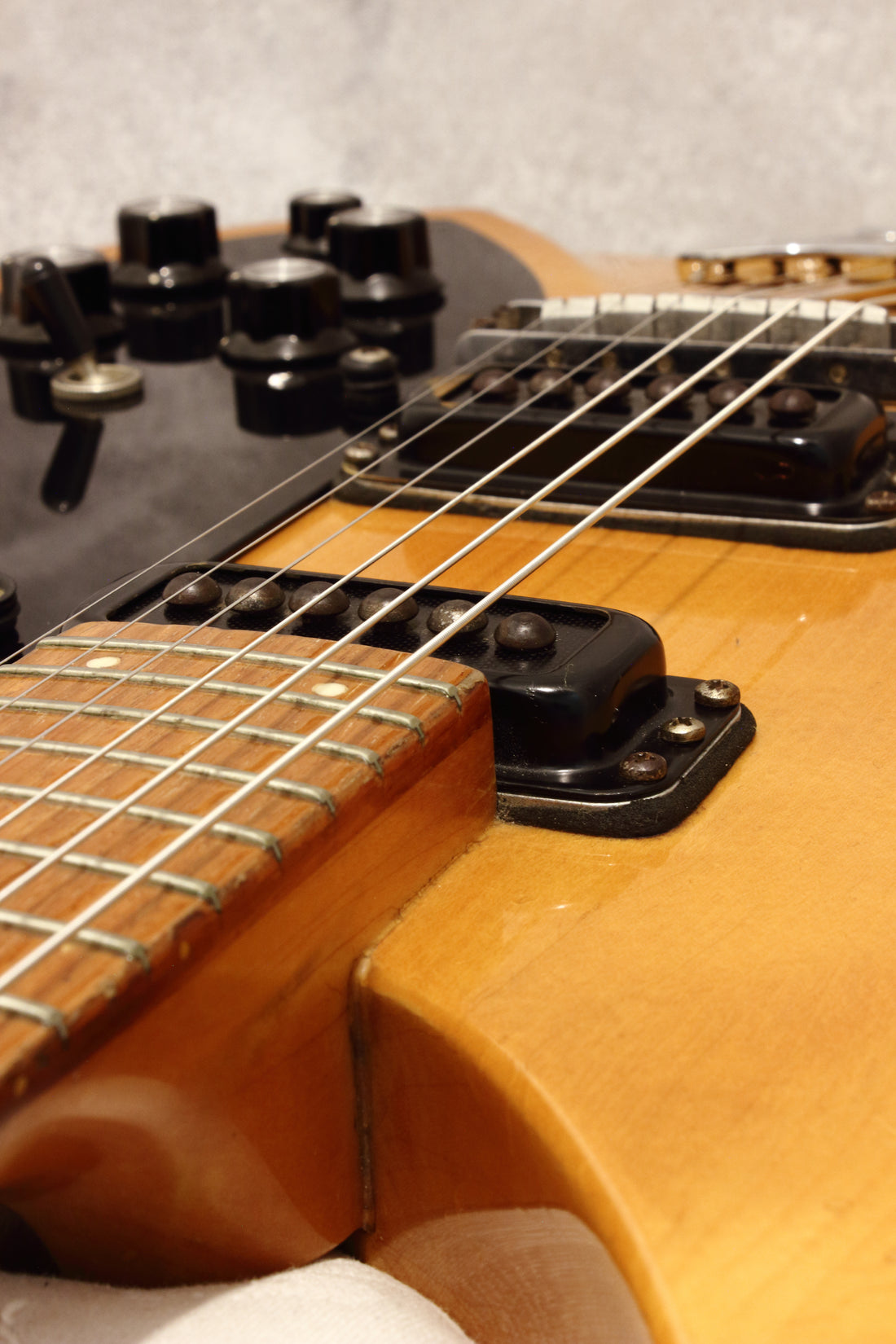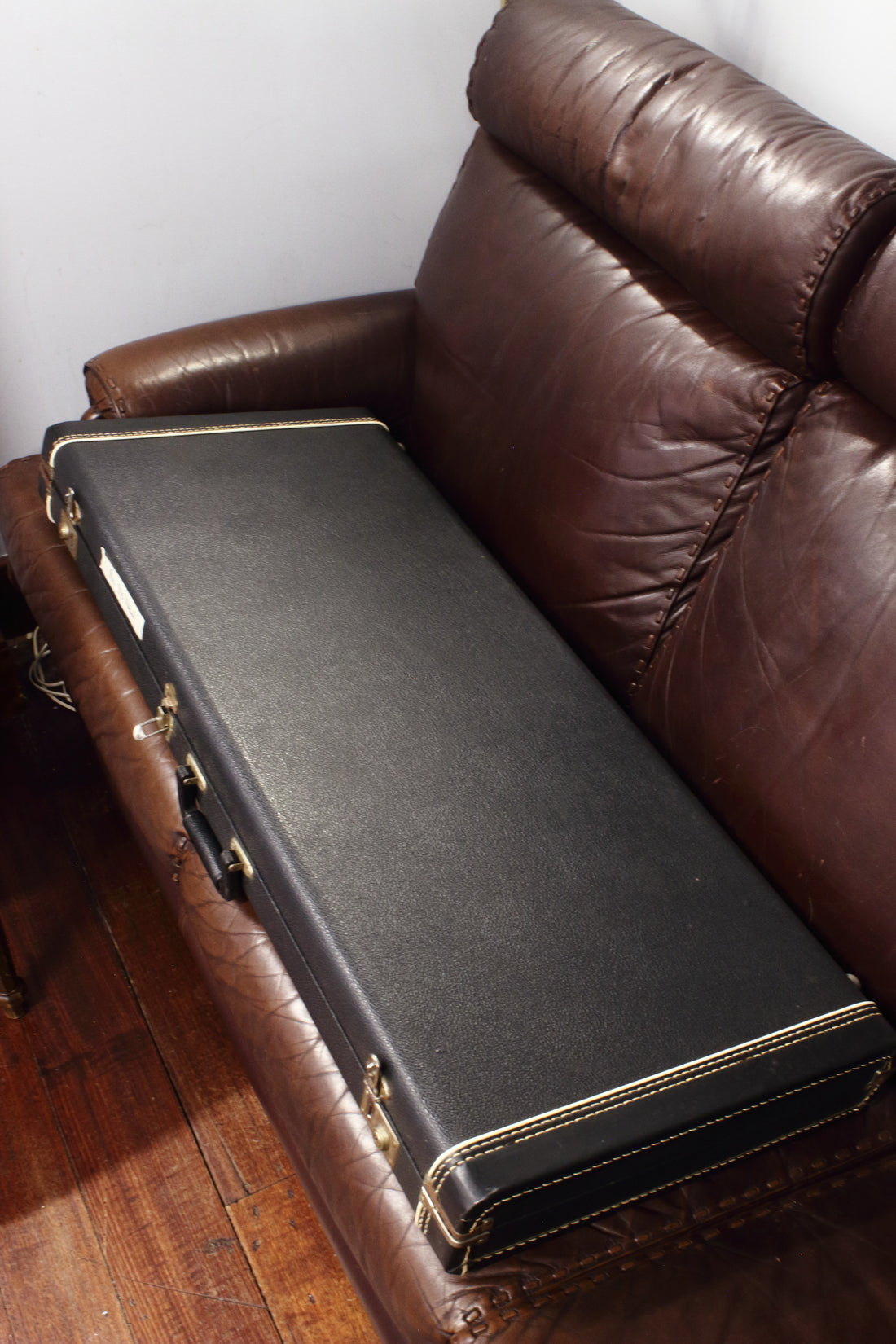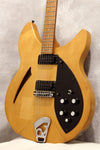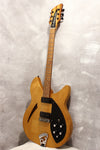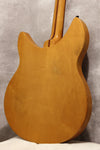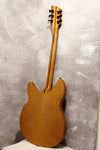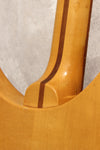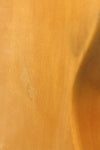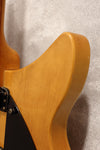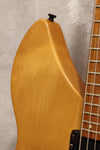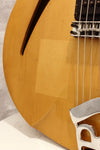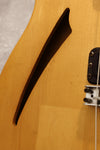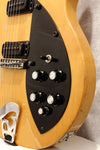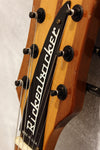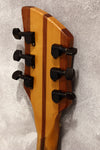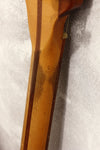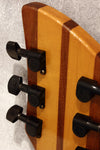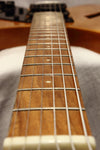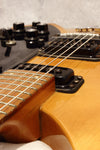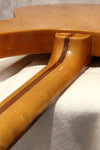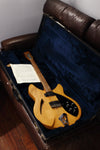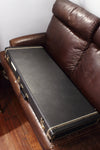 Ric 330, Mapleglo with black trim, made in USA 1990. It's easy to fall in love with this one! The 330 is probably Rickenbacker's most recognisable guitar model, they've been used by many luminary players over the decades. This one is part of a limited run in the natural maple finish with some swanky black trim, lending it a certain streetsmart punk aesthetic. There's a bunch of checking lines and play wear on the body; it's obvious that this has never been a case queen. Now friends, when a guitar has obvious signs of extensive play, it's seldom for no reason... this one plays like a dream. The neck is slim and quick and rubbed to a stain finish by many hours of play; it's superbly easy to move around and feels fantastic. This weighs in a good half a kilo under the last 330 we had, so the body is lightweight and very resonant. The pickups deliver plenty of grunt, this is very happy driving an amp to a rich, spanky crunch. Alternately, roll the volume back a bit and you can dial in those Kinks-esque jangle. The top section of the guard and the bridge cover are missing, but the original case is included. Aw geez Ric!


Model: Rickenbacker 330
Made: 1990, USA (serial B39485)
Finish: Mapleglo (natural gloss), black trim
Body: laminate maple, semi hollow
Neck: 3-ply maple/walnut/maple, 24.75" scale, 10" radius
Weight: 3.395kg
Mods: tailpiece replaced, top section of guard and bridge cover removed and not included
Pickups: Rickenbacker Hi Gain single coils
Case: original Ric hard case

Cosmetic condition notes: minor finish wear. The headstock has some minor marks on the end and bottom edge. The neck is clean and smooth in the hands, minor dimples on the back and some rub wear on the back and edges only. The back has a couple of patches where the finish has worn through in the middle, as well as widespread dimples, scuffs and checking lines. The sides have no major marks, but there's minor scuffs and dimples around the whole body. The front has a sticker fade mark above the tailpiece, as well as widespread light scuffs and dimples and checking lines, plus standard play marks on the guard and horns. Note the top section of the guard and the bridge cover are missing. Overall: good condition (7/10).

Playing condition notes: Neck is straight, intonation is good, action is low, truss rod works. All electronics tested and working properly. Frets appear to be freshly dressed and polished and in good shape, 8/10 for fret life left. Setup with fresh 10/46s Moonshiners strings.