(SOLD) Rickenbacker 330 White 2002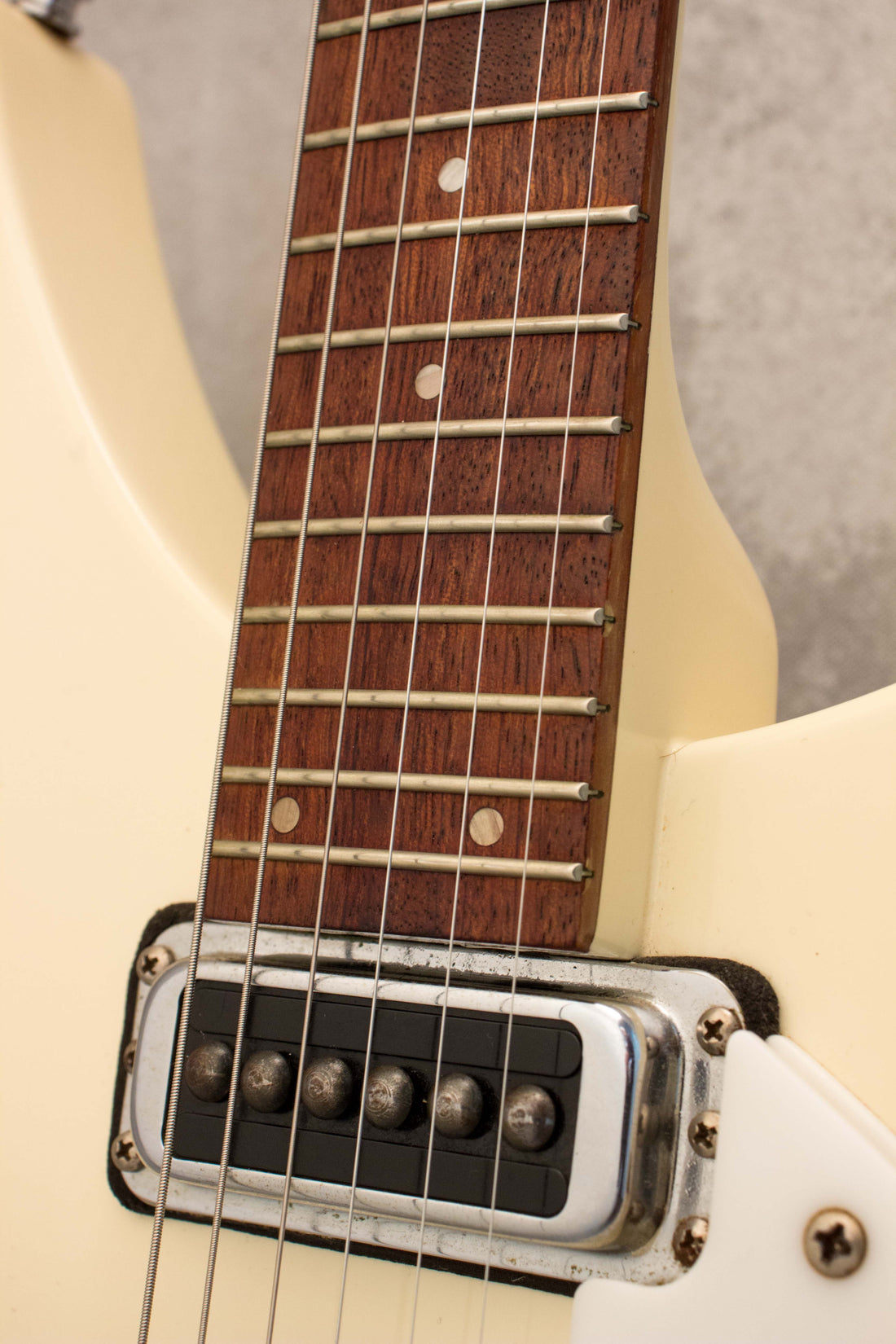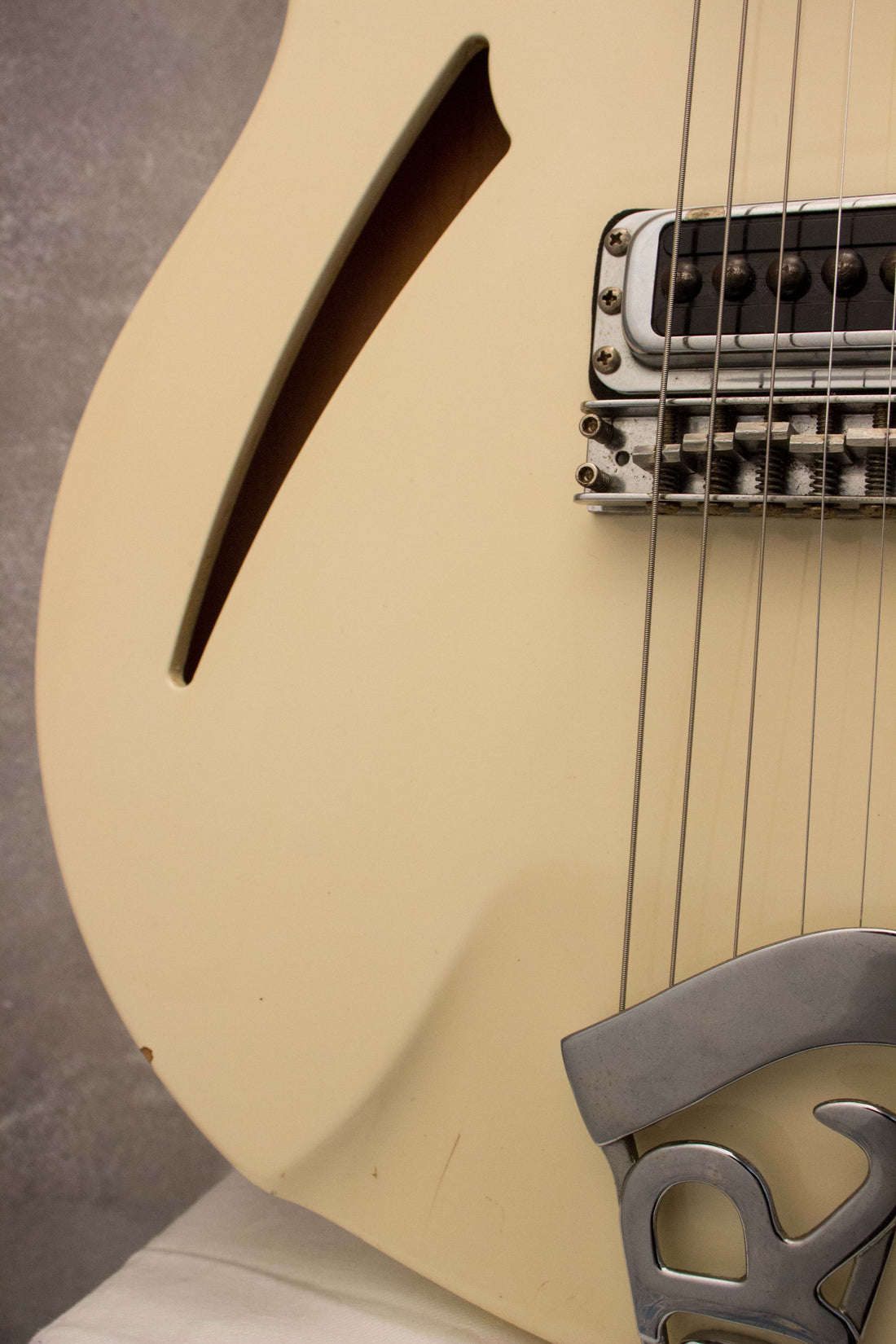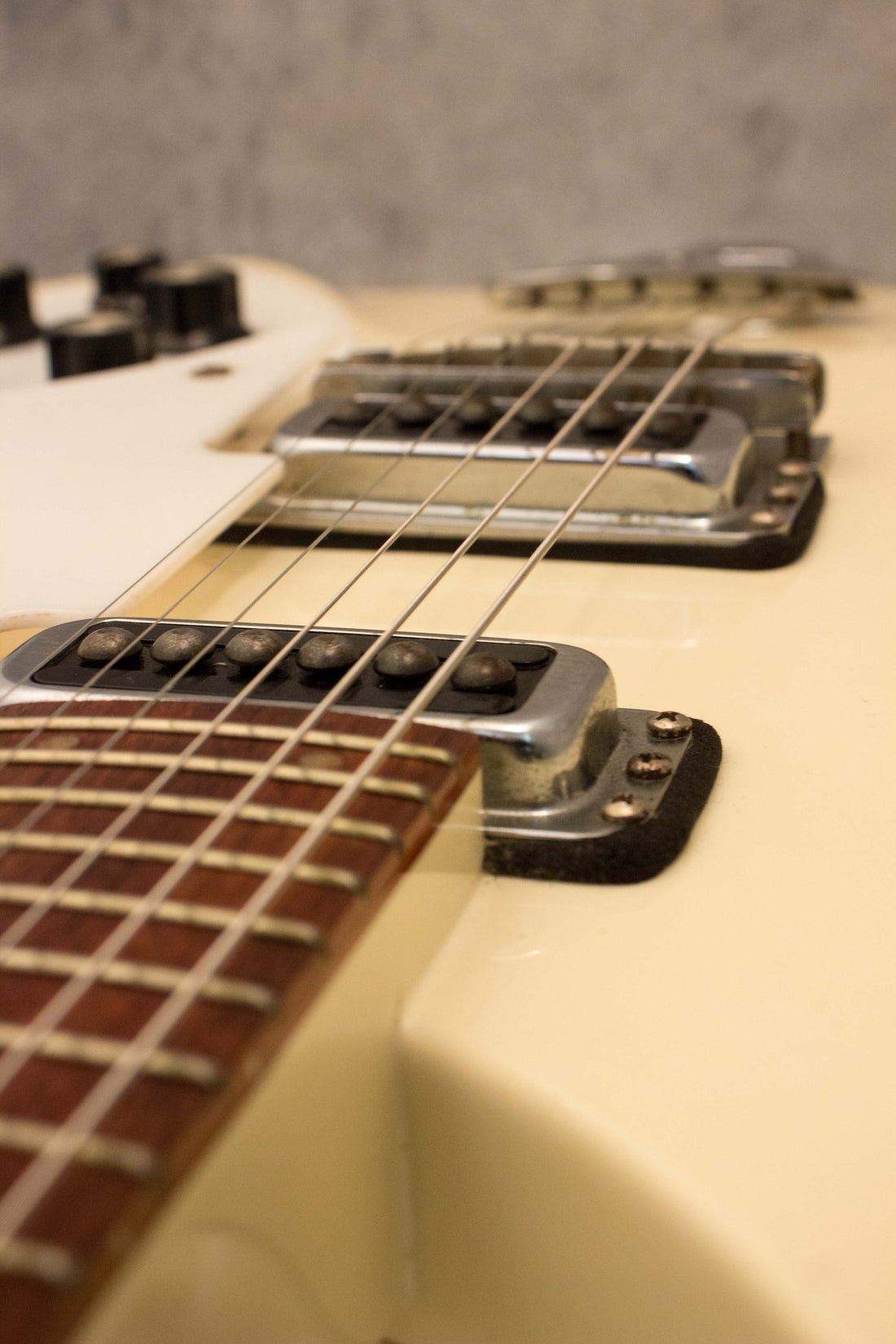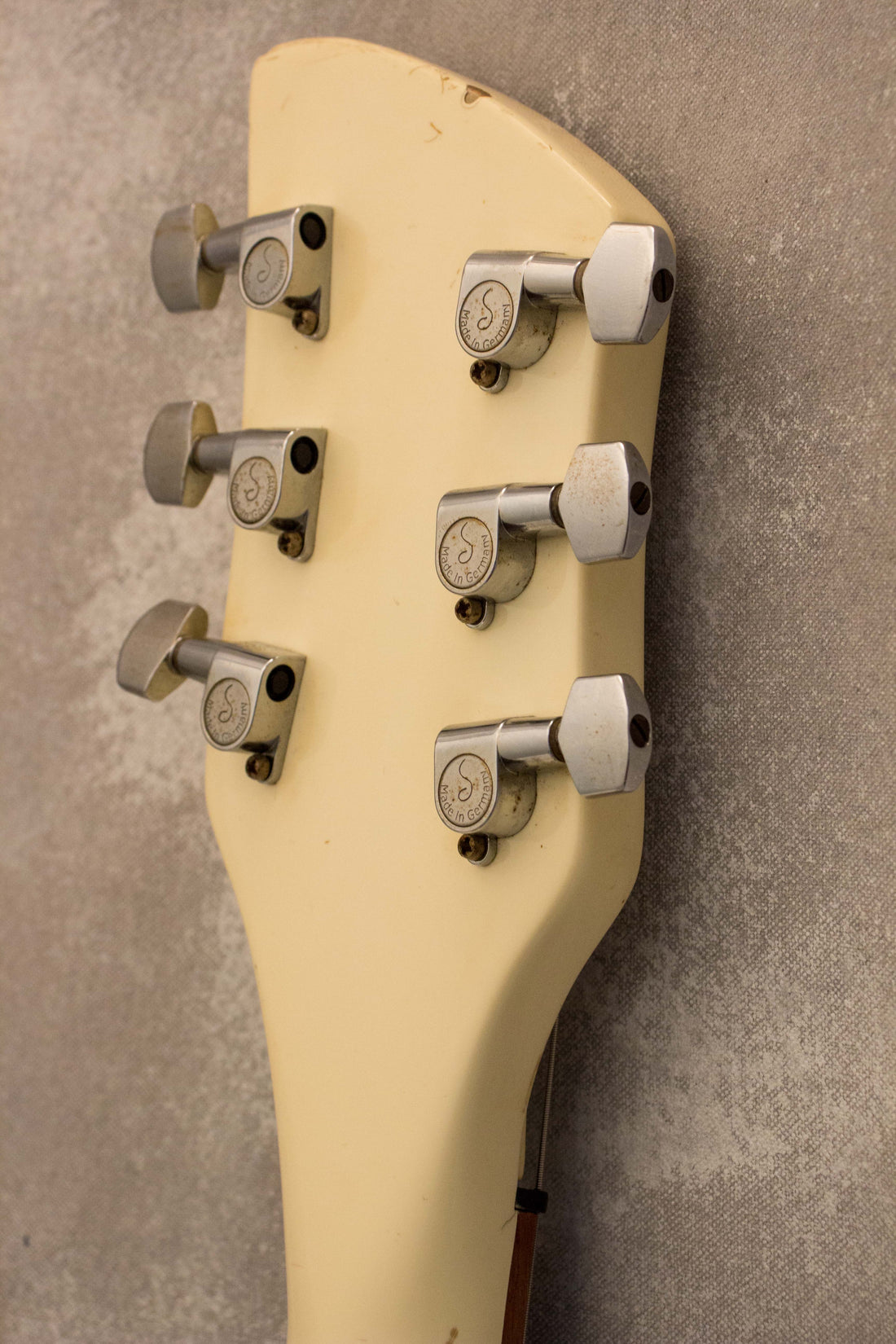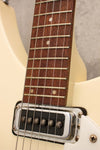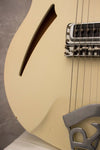 Rickenbacker 330, rare white finish, made in USA 2002. The Ric 330 is one of those instantly recognisable, inescapably iconic guitars. The creamy white finish is an unusual departure from the normal black or fireglo finishes; it's yellowed nicely to a slightly custardy hue and looks all the better for a few marks and scuffs here and there. The tone on offer is superb: heaps of warmth and body with a nice even sustain, balanced by a chiming, clear treble and a certain raspy jangle when you dig in hard. These more recent 'Hi Gain' pickups clean up nicely, but they really excel with a generous serve of overdrive. The neck is moderate in profile and deceptively easy to get around on; it's an easy player and the natural resonance in the hands is reassuring and enjoyable. There's not many guitars that look better on stage than a Ric, so grab this and go headline a few festivals for me!
Model: Rickenbacker 330
Made: 2002, USA (serial 0206511)
Finish: white (limited run)
Body: laminate maple, semi hollow
Neck: 3-ply maple/walnut/maple, 24.75" scale, 10" radius
Weight: 3.570g
Mods: strap pins replaced, one bridge height screw removed
Pickups: Rickenbacker Hi Gain single coils
Case: non-original new 335-style case, reasonable fit, excellent condition and good quality
Cosmetic condition notes: minor finish wear. Headstock has a couple of chips on the end, some light scuffs on the front and some dimples on the back. The neck is clean and smooth in the hands, just a few minor dimples on the back. The back has some widespread minor surface scratches and scuffs and a couple of small chips around the outside edge. The sides have no major marks, just a few little things: scuffs on the the top horn and shoulder and some dimples and scuffs near the jack and on the bottom horn. The front is pretty clean, just a scratch near the tailpiece, a little chip on the shoulder edge, some dimples near the knobs and light play scratches on the guard and horns. Overall: good condition (7/10).

Playing condition notes: Neck is straight, intonation is good, action is low, truss rod works. All electronics tested and working properly. Frets have some normal wear, there's some minor pitting but they're fairly even with no major buzz issues and not in need of immediate attention, 6/10 for fret life left. Setup with fresh 10/46s Moonshiners strings.