(SOLD) Rickenbacker 620 Jetglo 2001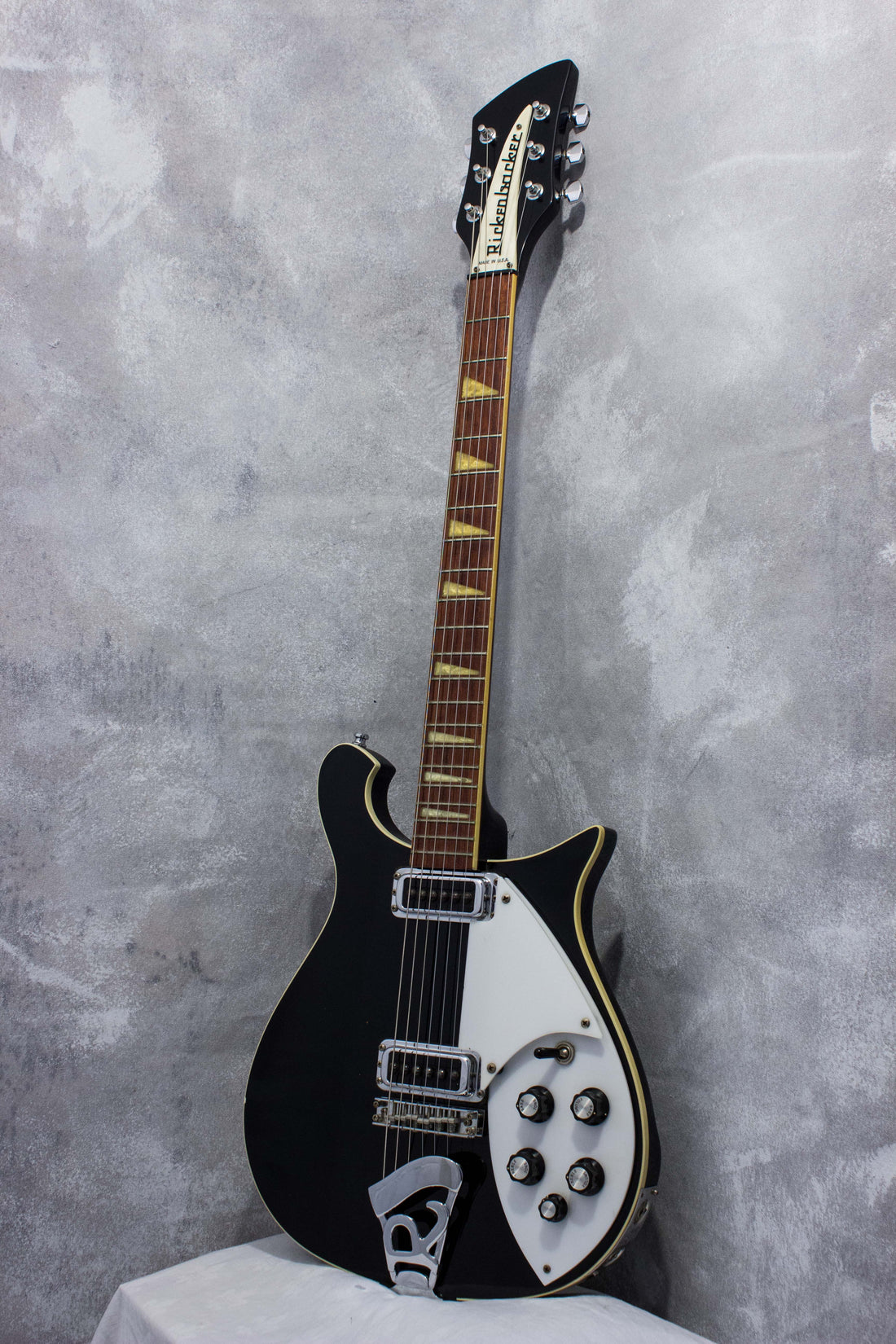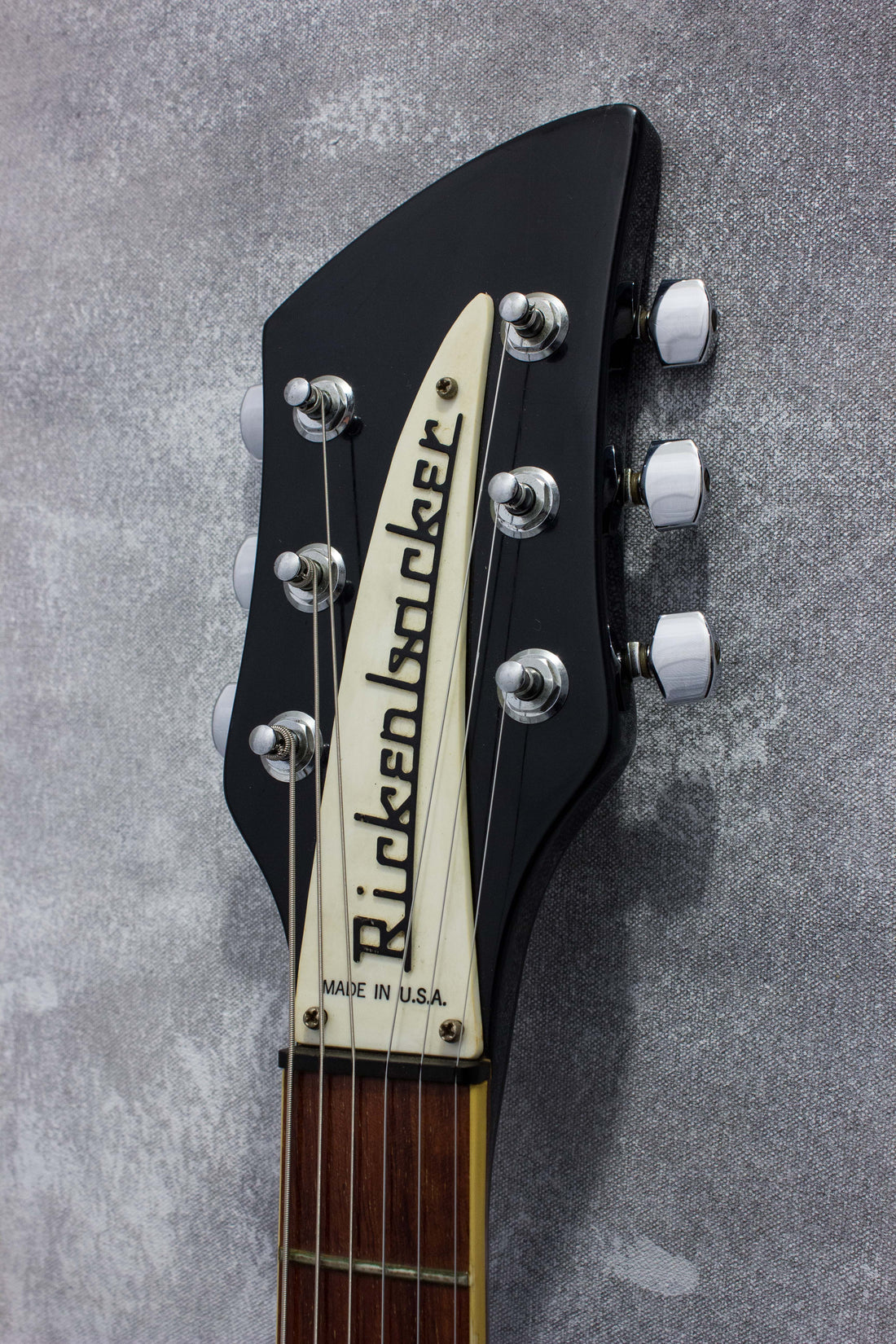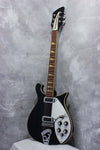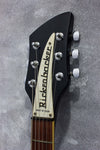 Ric 620, made in USA 2001, Jetglo finish. I've wanted one of these for ages, so buy this one before I change my mind and decide it's coming to live with me. First up: this looks absolutely stellar. The classic black finish has just enough wear around the edges to add charm and pops perfectly against the crisp white plastics and gloss rosewood board. The little touches like the triangle inalys and big R tailpiece only add to the classy aesthetic. Tone-wise, these surely deserve a place amongst the best short scale solid bodies: heaps of punch, fat low end, assured fullness and assertive chime with a ready-to-roll natural hotness from the pickups that's just so much fun. If you find Mustangs and Jags a little too raspy but love the punchy tone, this balances hi-fidelity precision and back alley boisterousness perfectly. The neck is a typical Ric D-shape, so there's a nice little bit of beef in the back of it without being super wide. These come up very seldom in our neighbourhood so now is a good time to be decisive. Overall: huge yes from me. 
Model: Rickenbacker 620
Made: 2001, USA (serial 0138601)
Finish: Jetglo (black)
Body: maple
Neck: maple,  24.75" scale, 10" radius
Weight: 3.420kg
Mods: strap pins replaced
Pickups: Rickenbacker Hi Gain single coils
Case: Ric deluxe hard case
Cosmetic condition notes: minor finish wear. Headstock has some scuffs on the end and back and around a couple of tuner posts. Neck is clean and smooth in the hands, minor dimples on the back only. The back has widespread dimples, light scuffs and surface scratches; no major marks though. The sides have minor scuffs around the whole body and some very minor chips near the jack and in elbow area, no major marks. The front is pretty tidy, just some dimples on the top horn and elbow area and some light play wear on the guard and top horn. Overall: very good condition (7.5/10).

Playing condition notes: Neck is straight, intonation is good, action is low, truss rod works. All electronics tested and working properly. Frets have some normal wear, they're fairly even with no major buzz issues and not in need of immediate attention, 7/10 for fret life left. Setup with fresh 11/49 Moonshiners strings.