(SOLD) Royal 50-60s Steam Bent 14x5.5 Snare Drum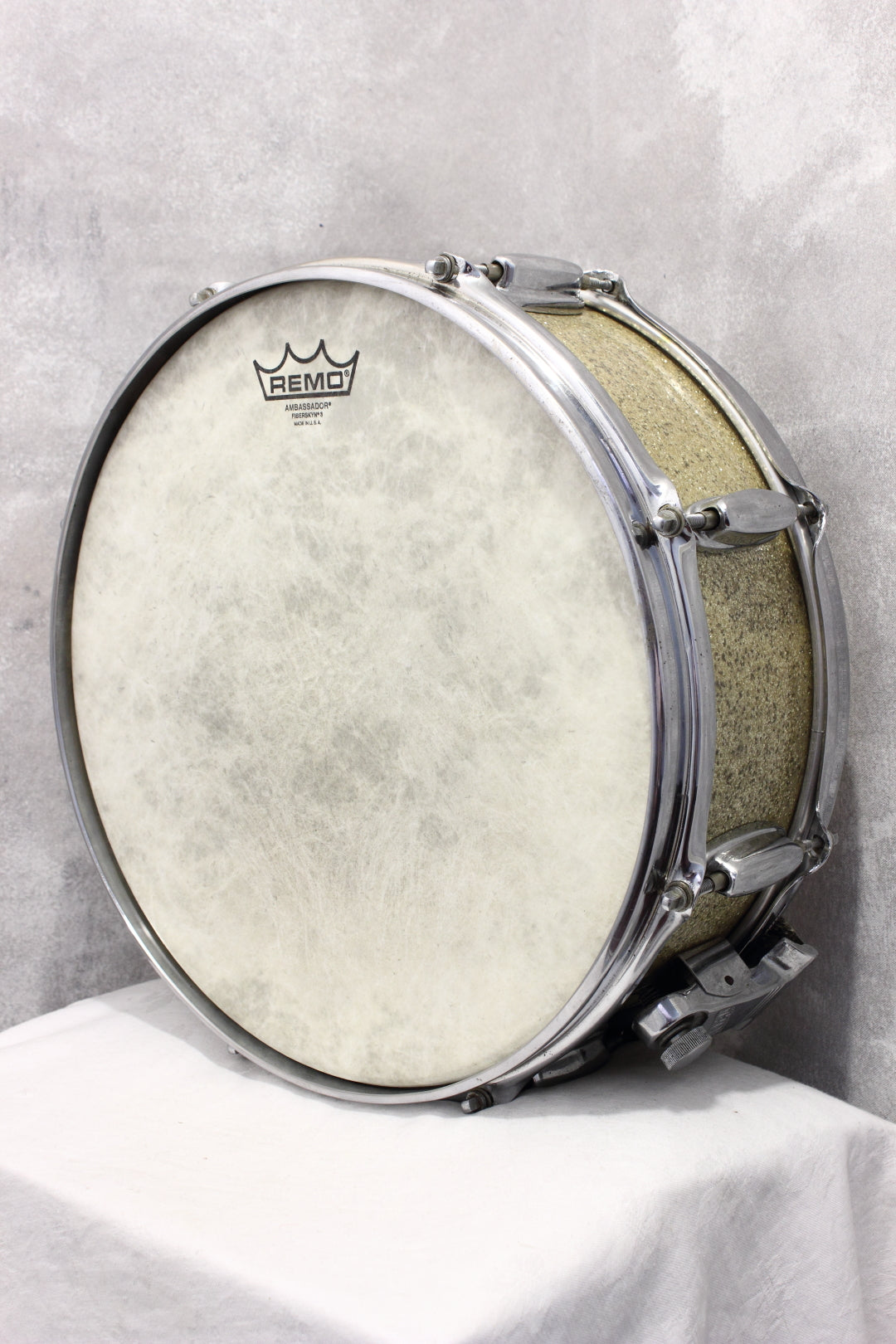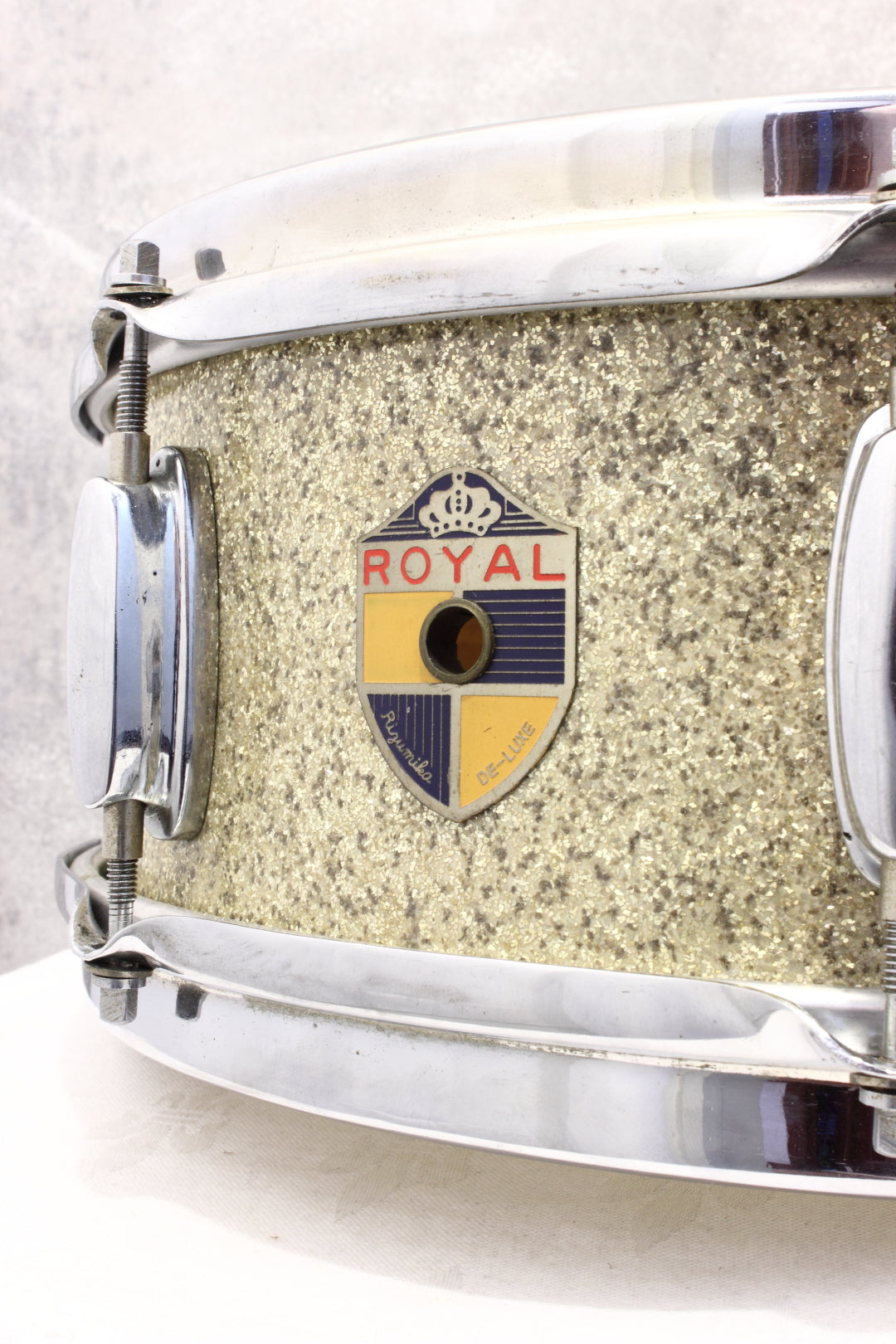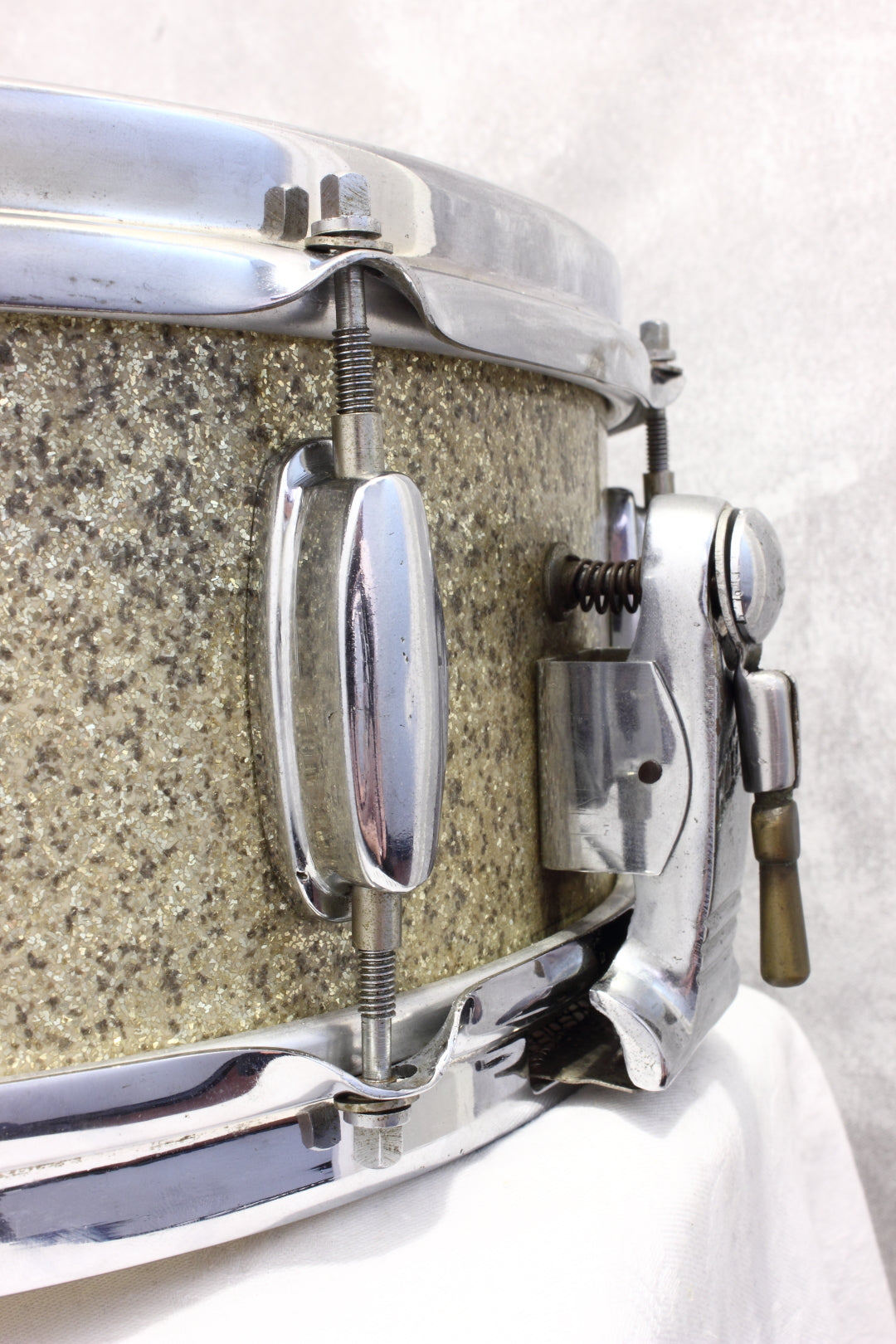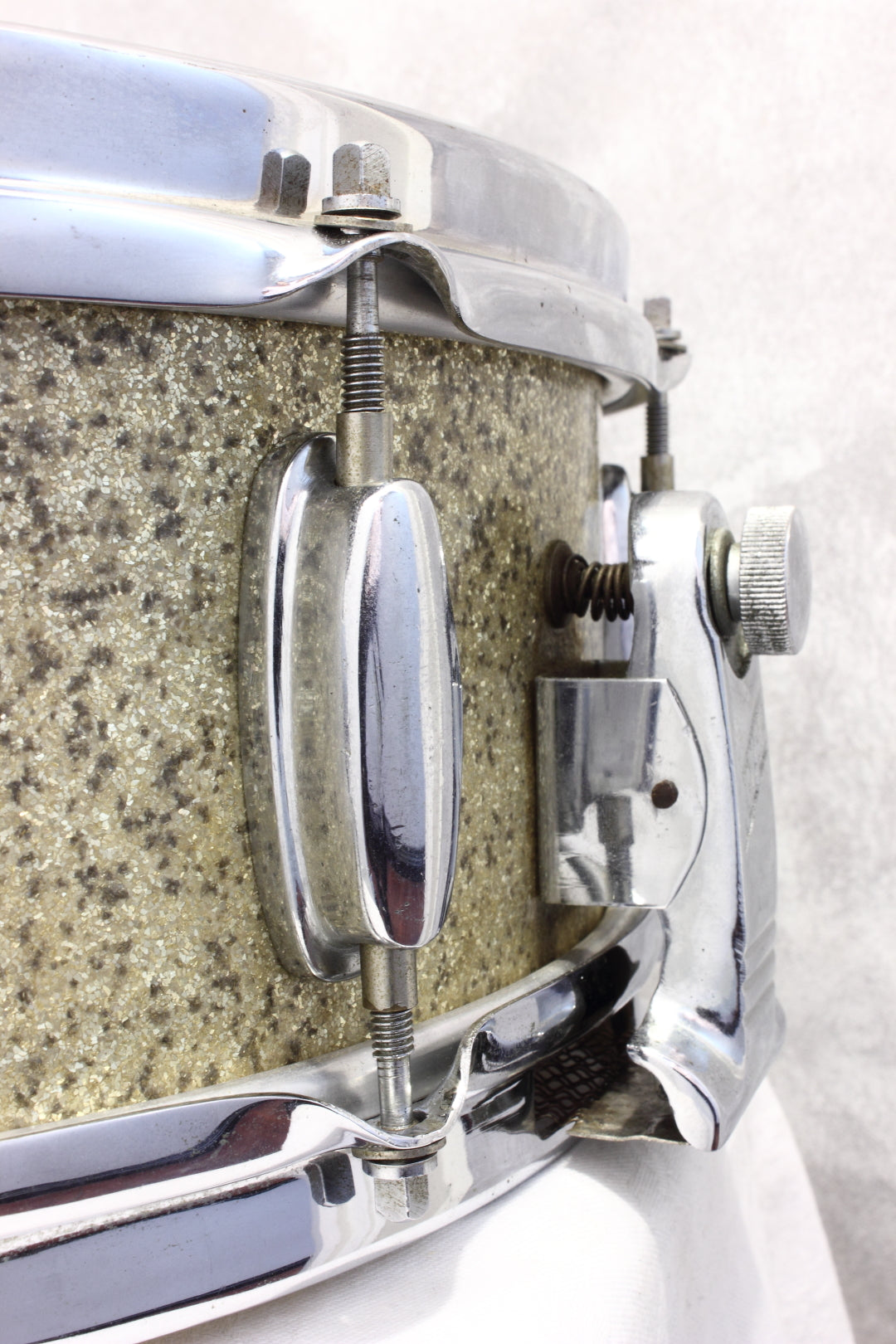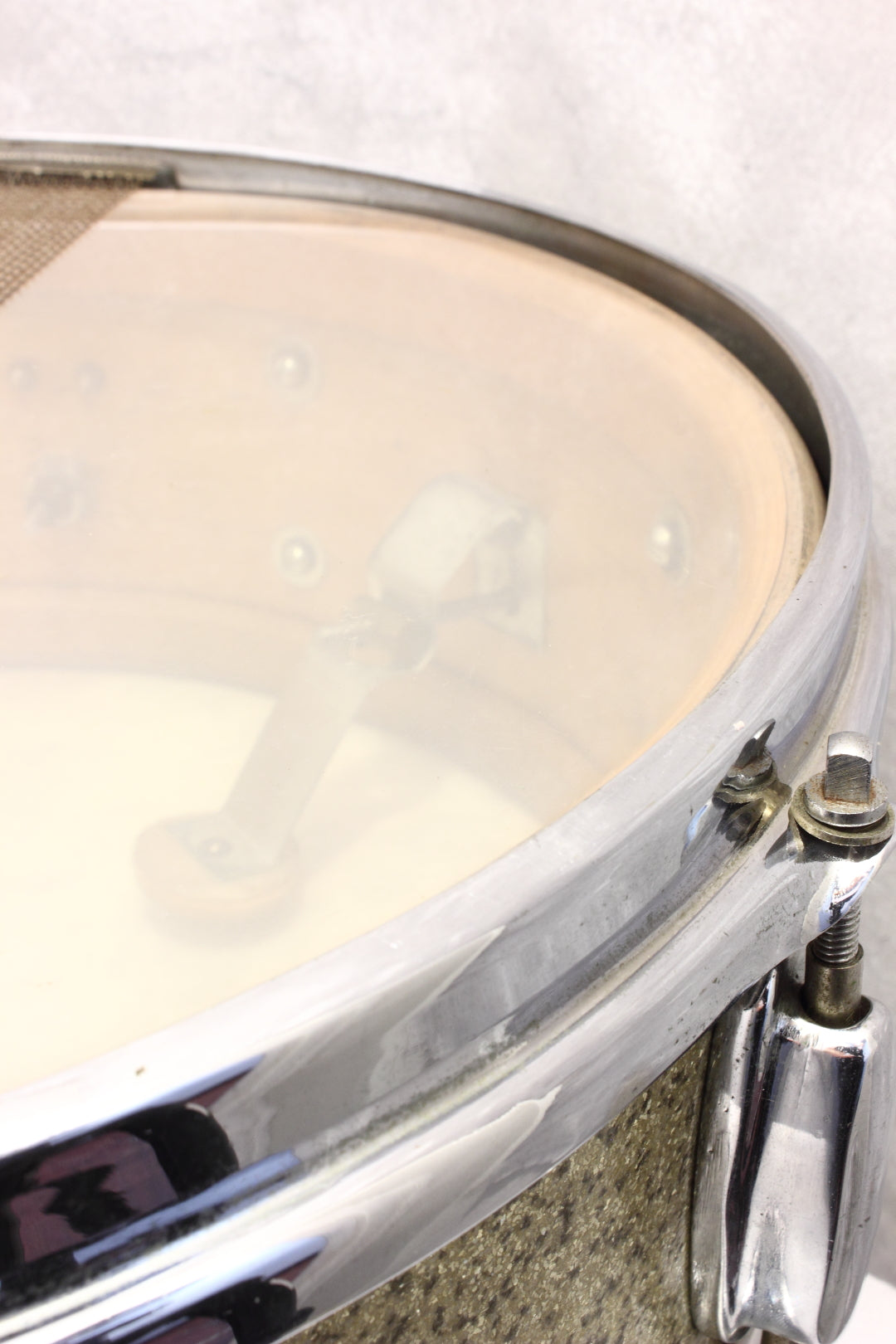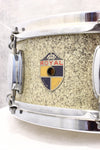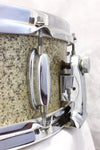 Our thoughts: Wow, what a find... this guy came out of Japan to turn heads in the shop. After a bit of back and forth with Steele from Kentville Drums, we've come to the conclusion that this shell is a steam bent single ply with reinforcement rings. We believe the wood to be maple based off look and tone but we can't guarantee this. Is has a 360° throw-off arm attached to a snare wire tension system akin to the Ludwig Super Sensitive strainer but a bit less bulky. The snare also has an internal dampener which is just so cool.
Once we got this tuned up we were blown away by the way it sounded. The steam bent shell strikes a wonderful balance between the thick fundamental you'd get from a stave snare with the sensitivity you would expect from a modern 5+ ply snare. The thick re-rings produce a huge depth to the sound due to the increased head-shell contact which paired with the wood forms gargantuan tones. The sensitivity of the shell paired with the strainer system creates an articulation from both the batter head and the resonant head that makes this drum incredibly expressive.
The verdict: In a way, this drum is an impossible thing. It inhabits space on opposite ends of snare expression in such a natural way by being both articulate and sensitive but with less overtones and a thick rich harmonic 'phatness.' It's a wonderful thing.

Type: Snare Drum
Manufacturer: Royal
Size: 14" Diameter / 5.5" Depth
Shell: Maple? Steam Bent Single Ply with Reinforcement Rings
Current Setup:
Batter: Remo Ambassador Fiberskyn 3
Resonant: Remo Weather King Ambassador Snare
Snares: Unbranded Screw-mount 20 Strand Wires
Well suited to: Indie, rock, country, jazz, church, fusion