(SOLD) Sabian Cymbals AAX 14" Stage Hi-Hats (Preowned)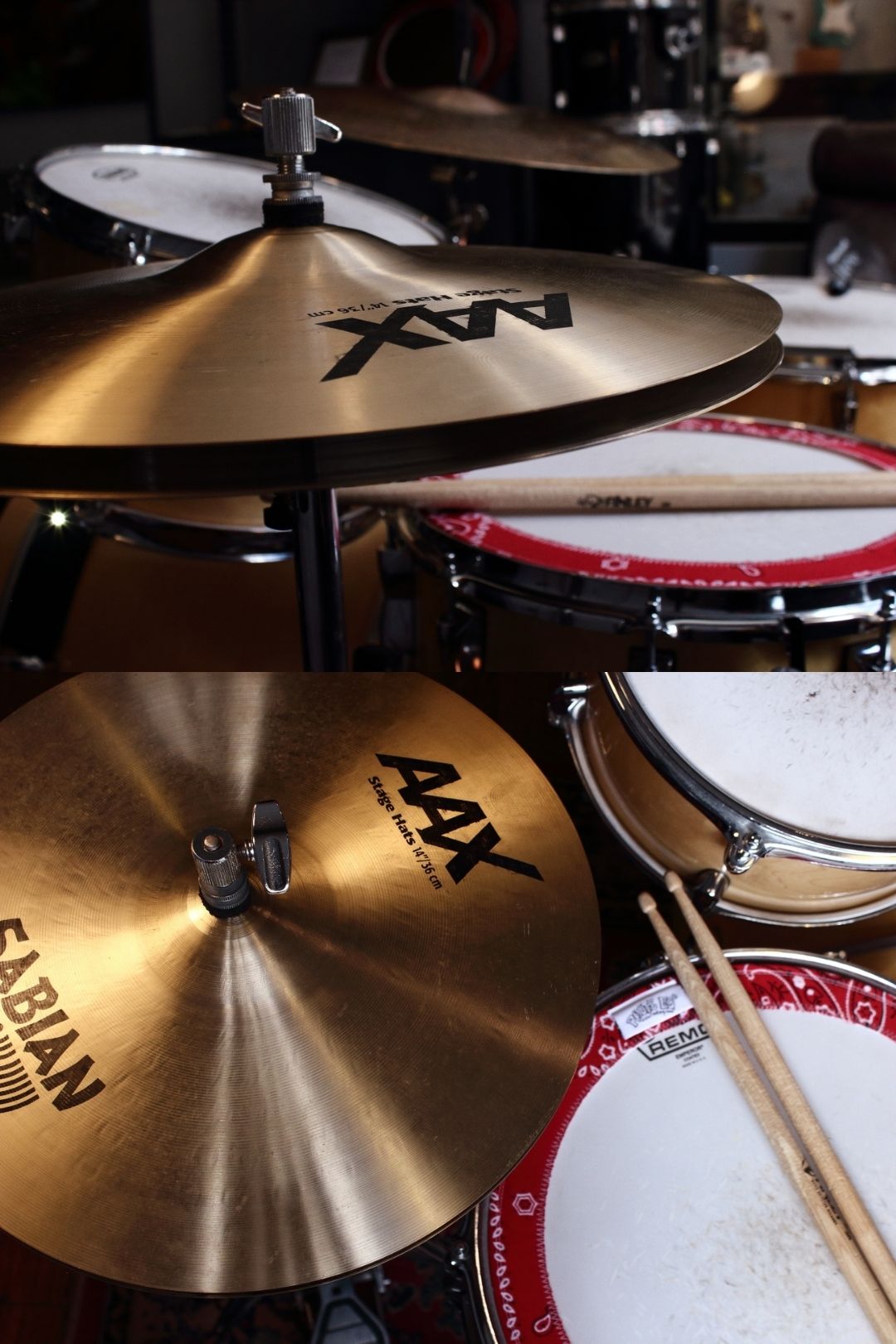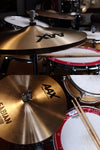 We won't lie, we weren't expecting these to be all that crash hot when they came in, but we were pleasantly surprised...

They project, but not as much as we expected, however, they are bright and cutting which balances the slightly lower volume. The top is a medium weight and the bottom hat is closer to a heavy. They aren't smooth, with ridges from the lathing, resulting in a slightly trashier and more complex sound--very welcome. Articulation abounds and they open up quite easily with a pleasant non-chimey wash. No unsavoury overtones are present and they are well behaved at lower volumes.
Verdict: Basically, to our surprise, these are superbly sensible hi-hats. They are balanced, plenty of cut and articulation and a pleasant sizzle plus sweetness. They're great! No trash can lid nonsense here!